Confession: I think dishwashers are completely underrated. Yes, they don't get the praise they deserve. They not only save many an argument about who's doing the dishes (let's not talk about the 'who's emptying the dishwasher?' scenario). They're also an ingenious invention.
Want to know how to buy a dishwasher? I don't blame you. With four of us in my household, including my two young boys, the washing up piles up each day. It takes ages to clean, sort and put away. Also, washing up by hand is not kind to my hands and nails!
It wasn't always like this though. I used to have a dishwasher, but I'm currently mid-renovating my home. So I've had to sacrifice the dishwasher space in the kitchen for the washing machine for the last few months. I know, what a problem to have.
But plans for my new utility room are well underway and I can almost see the future of magically self-cleaning crockery and cutlery (and manicured nails). I'm in the market for a dishwasher for when the my space is ready to be kitted out. So I've done some digging into what features the latest models come with. And I thought I would share…
How to buy a dishwasher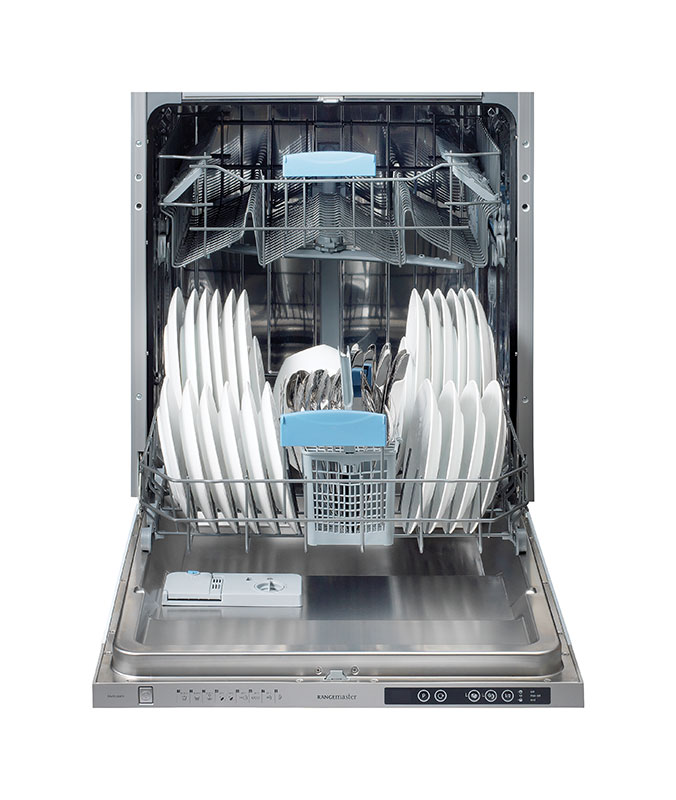 How to buy a dishwasher
A powerful spray arm
This is a particularly useful addition if you have a pyrolytic oven. These can have bulky, heavily soiled racks and internal fittings which need to be removed and washed separately. Look out for models that also have extra-large lower baskets and intensive wash settings alongside this, too. I promise it'll be worth it.
Fully adjustable racks and prongs
These make loading large and awkward items so much easier. Did you know you can even buy models that have specific wine glass holders that gently and securely hold glasses in place? This ensures they'll come out of the machine undamaged. I know that's what I'll be looking out for in my model.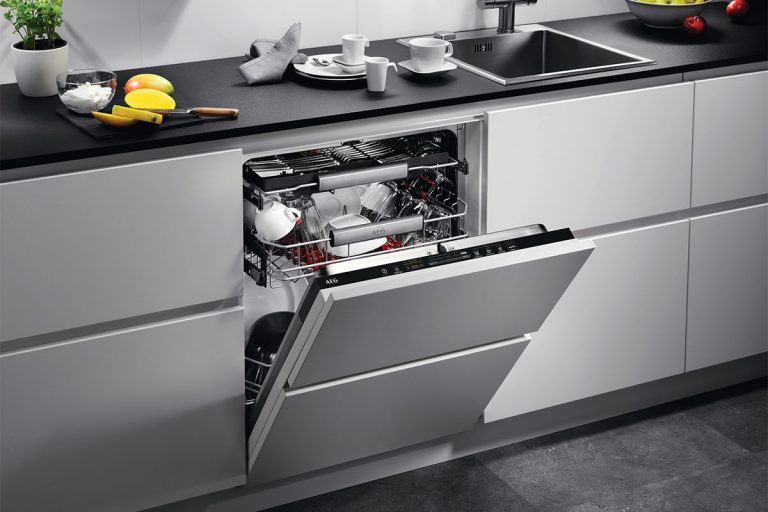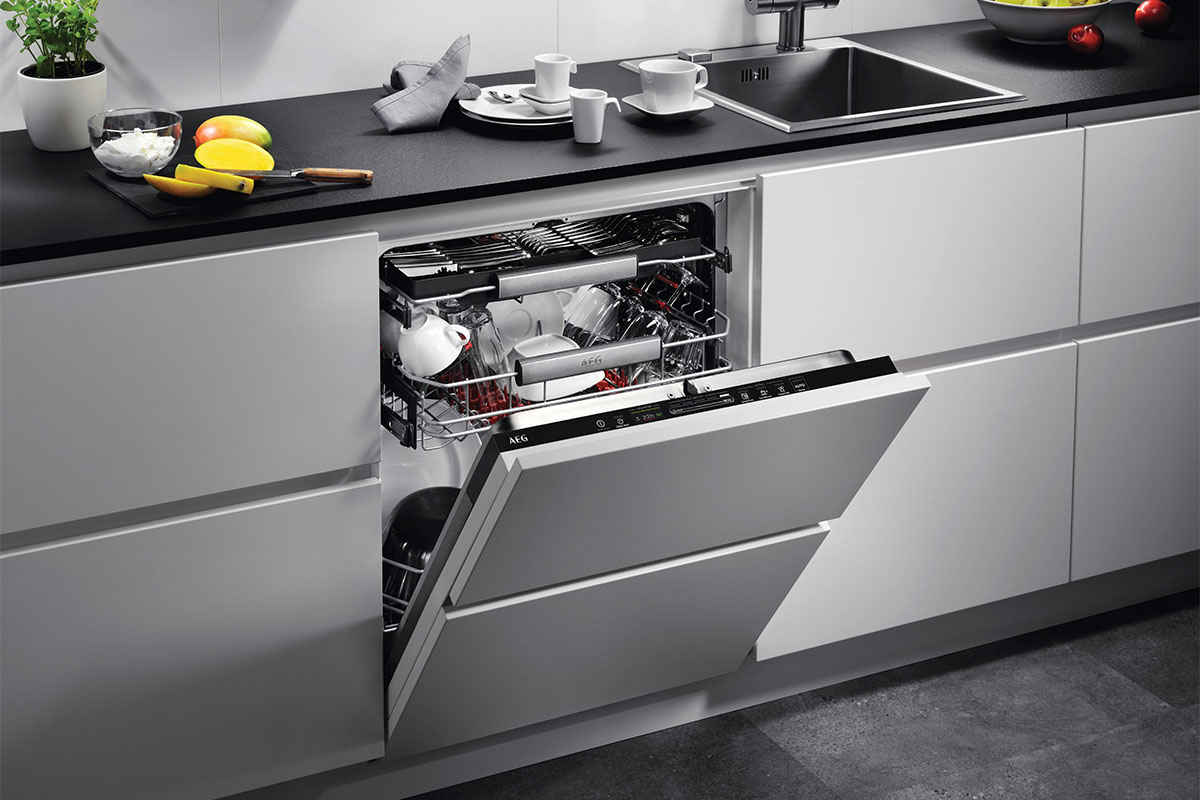 How to buy a dishwasher
High-tech features
If, like me, you're a fan of having a smart home then you should consider a Wi-Fi-enabled dishwasher, which can be simultaneously controlled, monitored and managed via an app on your phone or tablet. Many can provide remote-controlled access to the machine, including program recommendations, energy monitoring and operational updates and alerts. Pretty clever, right?
How to buy a dishwasher
Delayed start option
Such a handy feature to have, allowing you to program your dishwasher to begin the wash process after the machine is filled, so it can be ready to empty when you get home from work, for instance. Or you can take advantage of cheaper night-rate electricity – winner when the washing up feels never ending.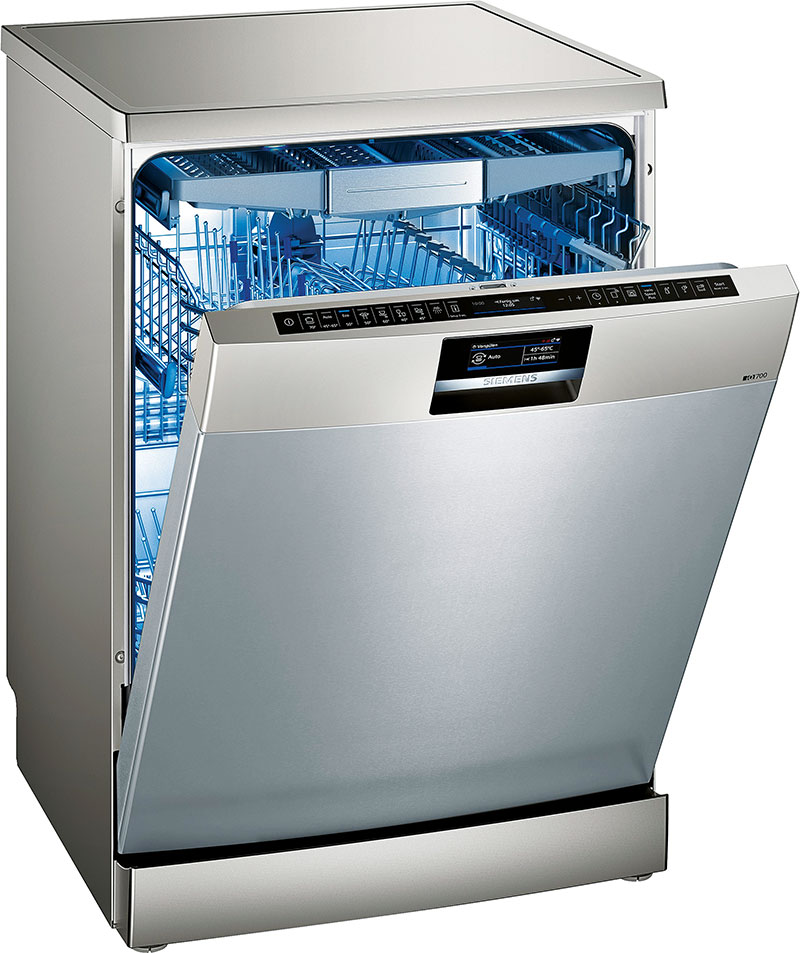 How to buy a dishwasher: a status light
Available on some quieter integrated dishwashers, this can prevent you from accidentally opening the machine in mid-cycle. It's usually a LED spotlight that shines onto the floor beneath the door when the program is running, switching off when the wash has finished – some even show how much time the cycle has left.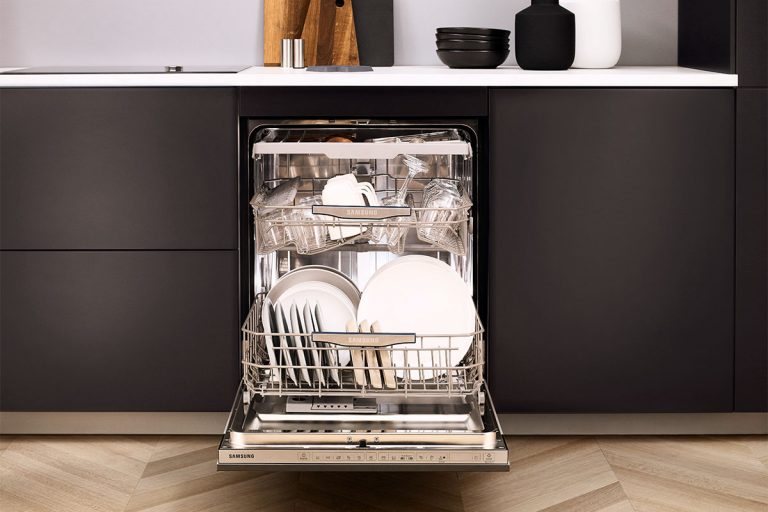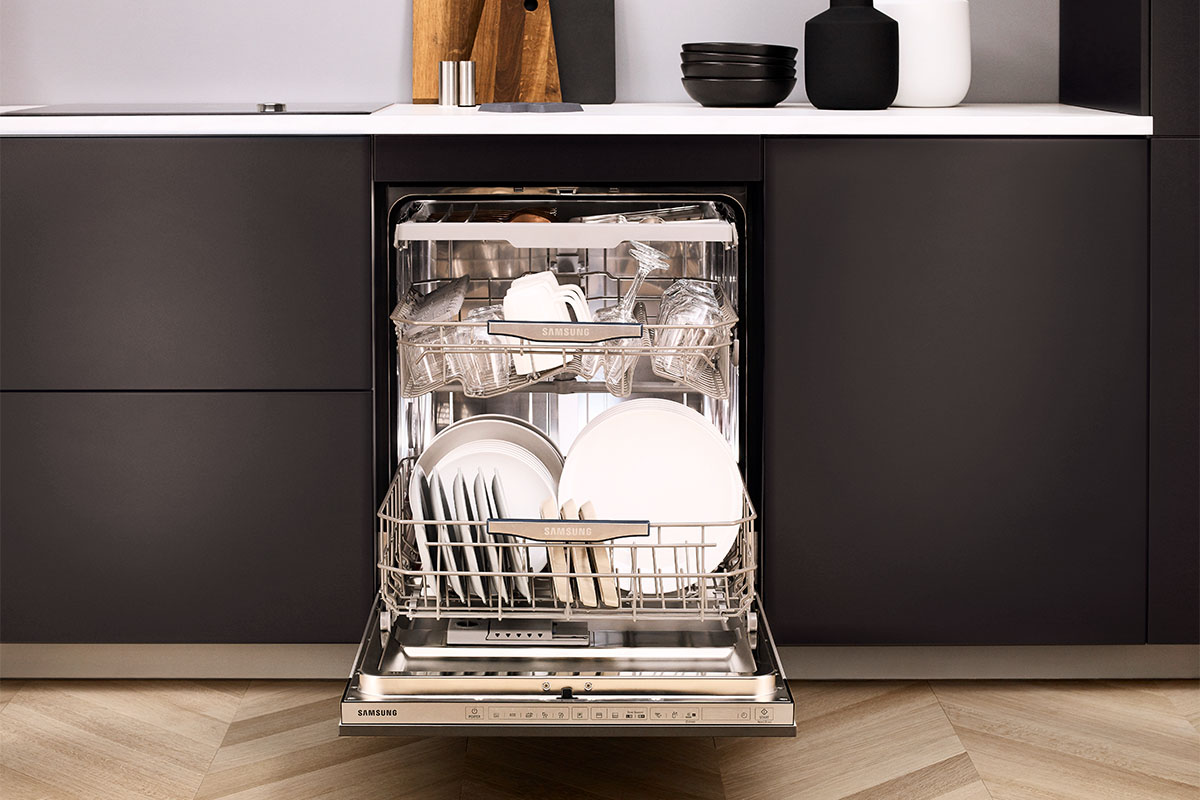 How to buy a dishwasher: adjustable interiors
As you well know, no normal load consists of equal-sized plates and small pans. So if you have a big family or regularly entertain, you might well need more space for large, dirty pans and good platters so racks that adjust easily or lift up and down to make room for awkward items are ideal.
How to buy a dishwasher: cutlery trays
Better than clunky cutlery holders, in my opinion. These are at the top of the dishwasher and help the interiors to work more efficiently – it's often how industrial ones are built. Look out for models with a generous-sized interior that has room for an impressive 15 place settings, including a high-level rack for cutlery.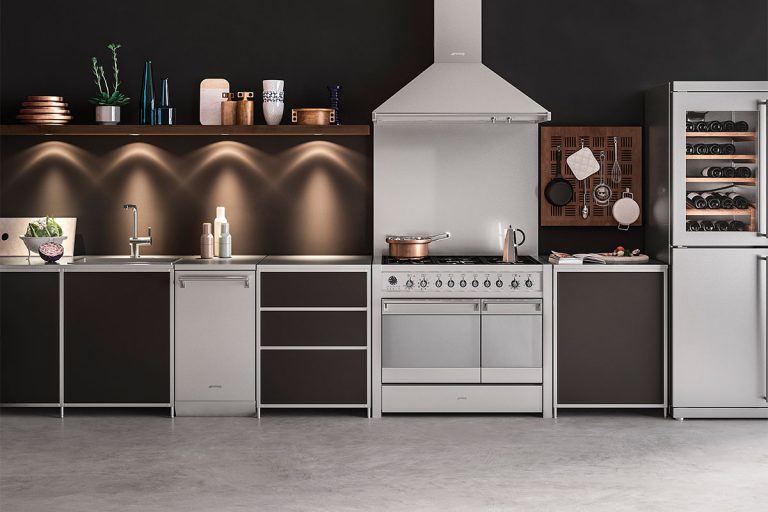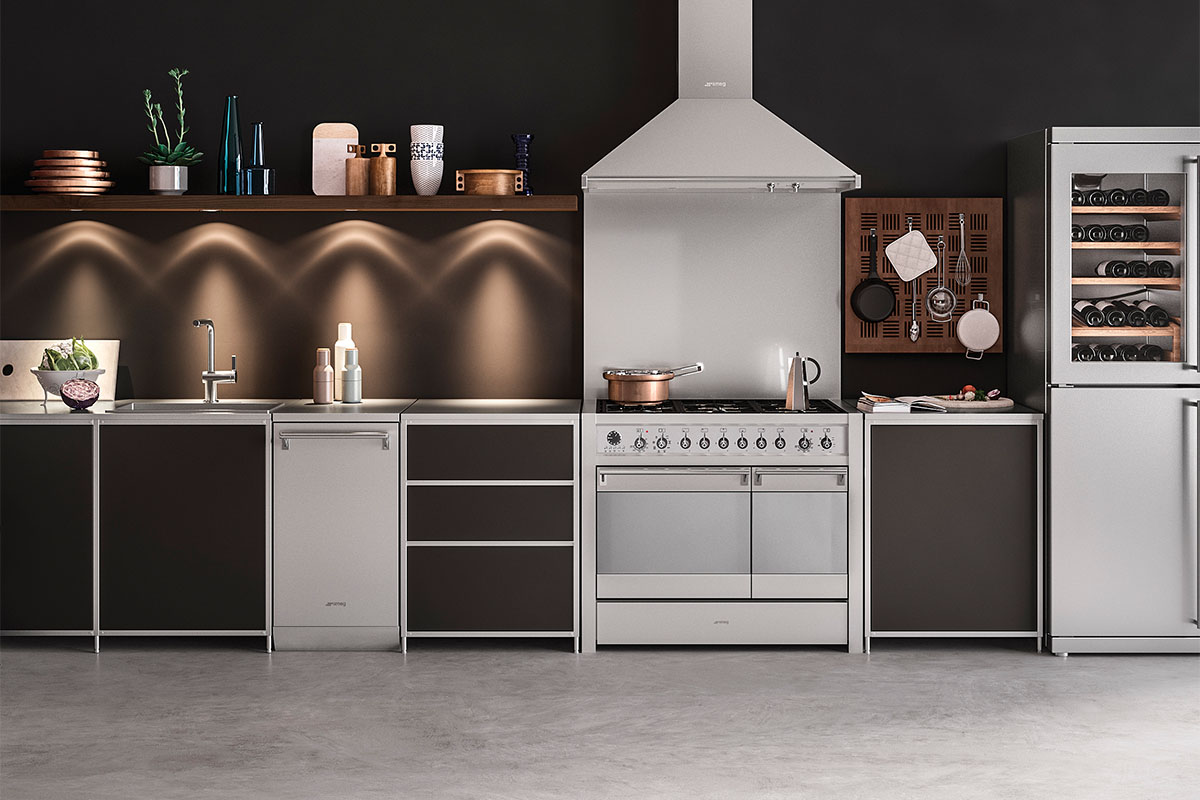 By even just picking out a few of these key features, I can assure you that dealing with dirty dishes after dinner will be a whole lot easier. The only thing you'll be arguing about is who has to unload it all later on, and I think I can live with that – wouldn't you agree?
Featured image: This two-drawer machine from Fisher & Paykel features 15 different cycles. Operating independently of each other, the drawers contain one half a load each, so you can run two different wash cycles simultaneously. DD60DDFHB9 double DishDrawer dishwasher in black, £1399, Fisher & Paykel.
So, did you enjoy this feature on how to buy a dishwasher? Then you'll love this recent article on smart home kitchen products that will make your life easier.
About Post Author