Hands up, whose dream kitchen includes a kitchen island, or THE kitchen island I should say, as so many of the homeowners I speak to or read about in Kitchens Bedrooms & Bathrooms magazine (our sister brand) have one right at the top of their kitchen wishlist – often alongside a boiling-water tap, good links to the garden and lots of space for the family. And I have to admit, that's a good formula for a dreamy kitchen, right? I have Pinterest boards, Instagram collections and a whole host of screenshots saved of kitchens I like – and so many of them include different kitchen island shapes and ideas.
So, for even more kitchen island shapes and inspo, I've delved into the latest designs from a whole host of kitchen specialists and oh what a treat. Let's have a look shall we? Screenshot buttons at the ready…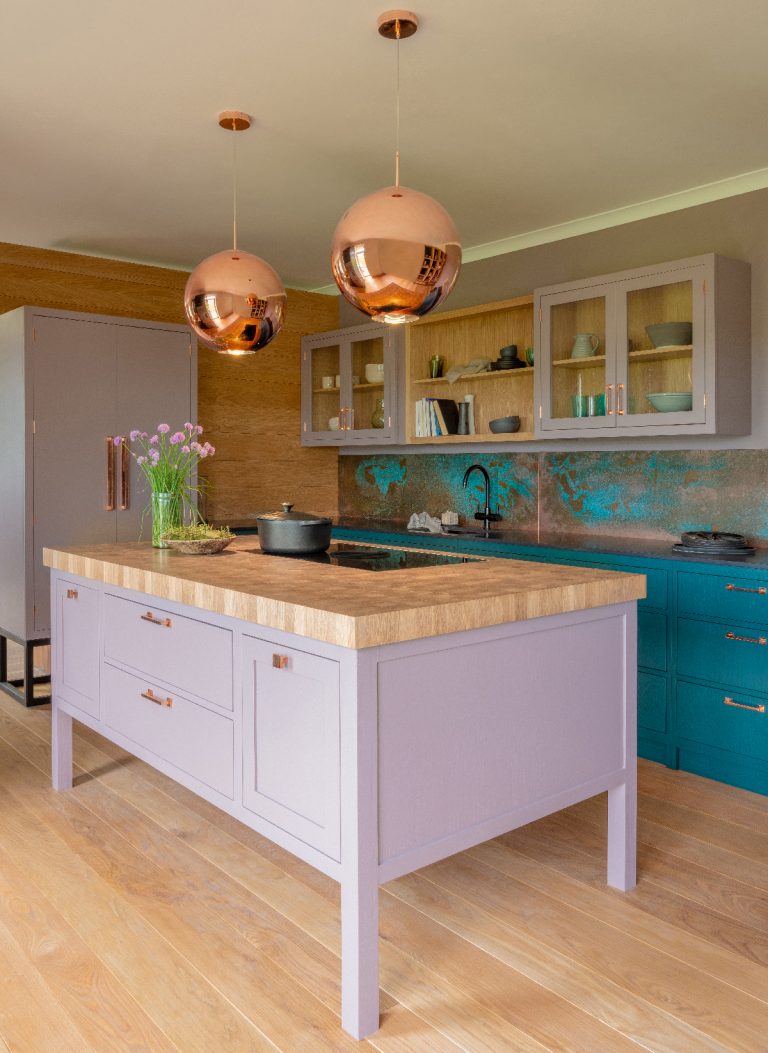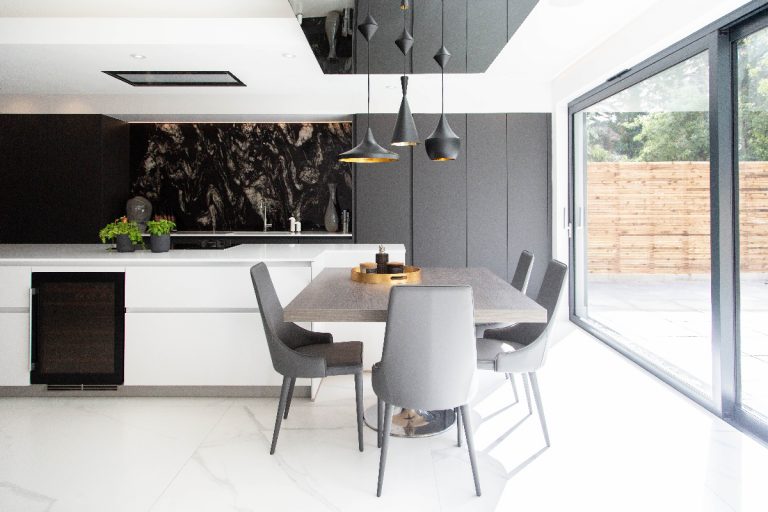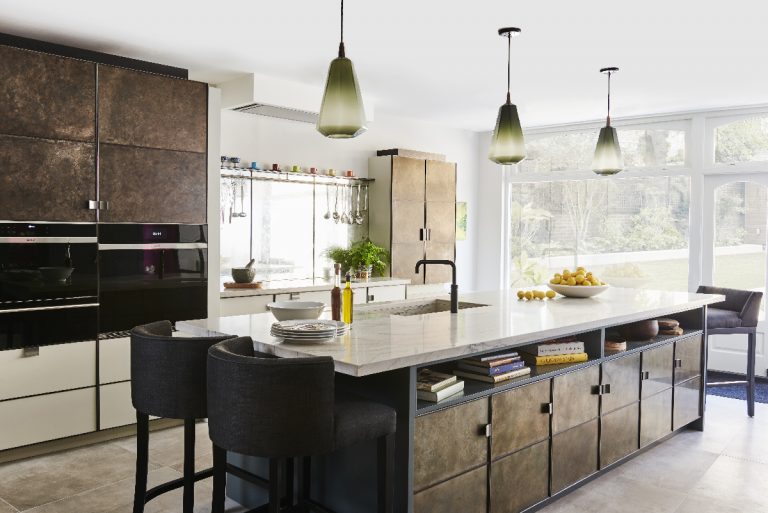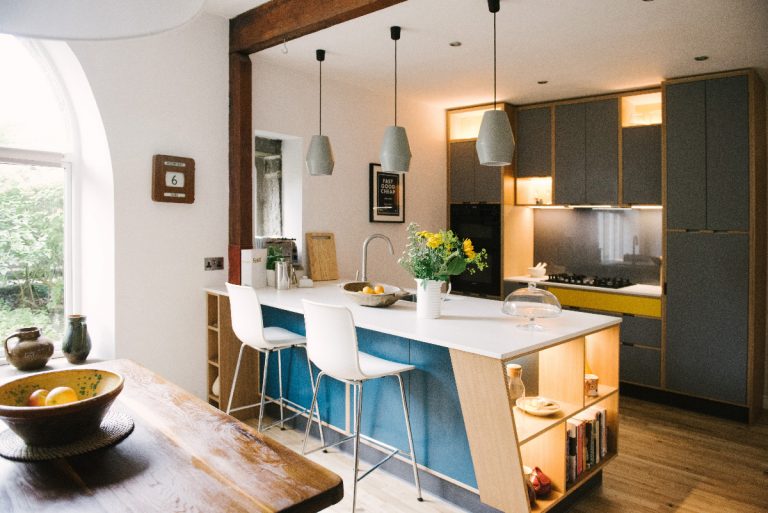 Oh and if you are thinking about a kitchen island, make sure you remember these things – the last thing you want is an island that's too small, so is useless, or a one that's too big and makes the rest of the kitchen useless. I know kitchens come in all shapes and sizes, so ensuring you won't compromise your room is essential.
Think about what you'll put on the island – do you want to cook there, have the sink there or have it clear?
Consider seating. Do you want seating on your island? If so, do you want bar stools at a tall breakfast bar? Or do you want a lower table with dining seating attached – a multi-level design? How many people will be seated?
Make sure there is enough space. Is there space around the island for seating to be pulled out and people to easily walk behind? Can you open drawers and appliances (such as a dishwasher) and still get around it? A good rule is to allow 1.5m clearance between the island and any other units of furniture. That's all the way around.
What shape will work? You can get an island in many shapes, including curved options. L-shape can offer a good amount of seating, U-shape will provide a theatre-like cooking area with lots of prep space, while a box (square or rectangular) is the most basic design and can offer lots of storage and some seating, depending on whether you add a breakfast bar.
Think about multi-functional living. Can your island also be a place for home working or study? Add a desk area and plenty of plug sockets and you'll be set up for your next Zoom call in no time.
Consider flexibility. If your space is smaller or you need extra worktop space that you can move around, a butcher's block trolley which is on wheels can offer a good solution. You'll have the option of using it as an island set-up and can push it out of the way when required.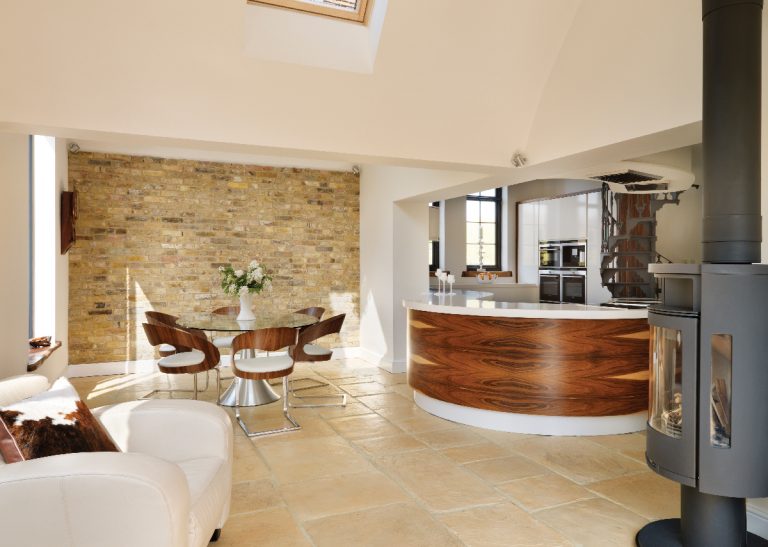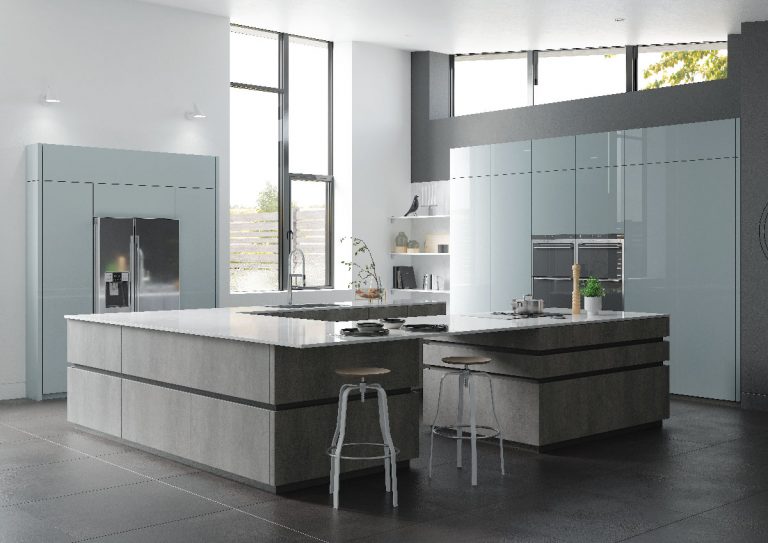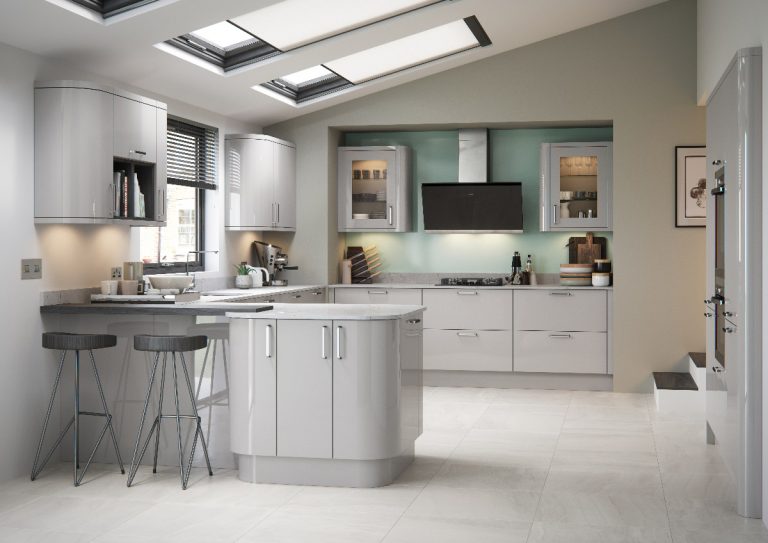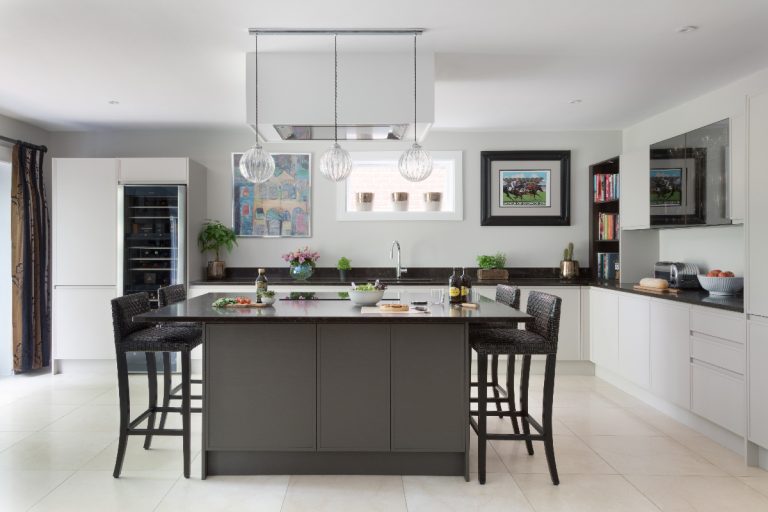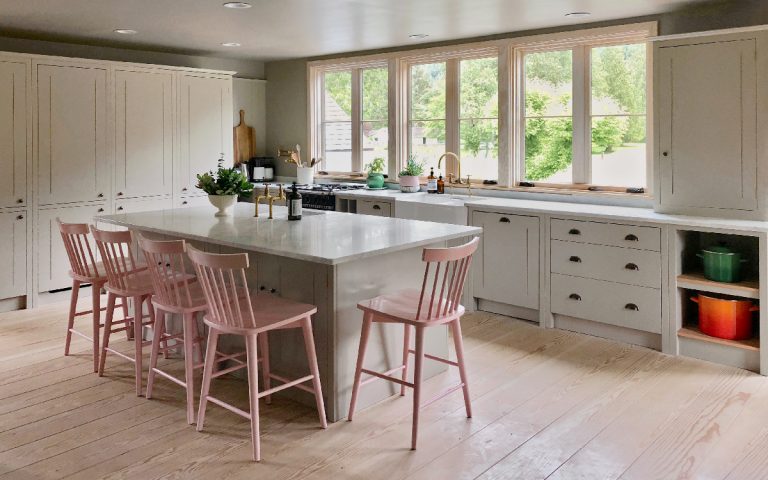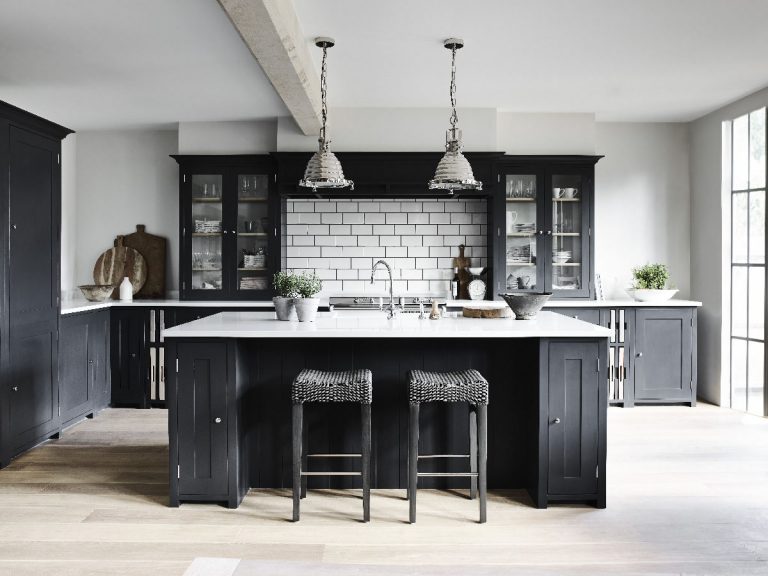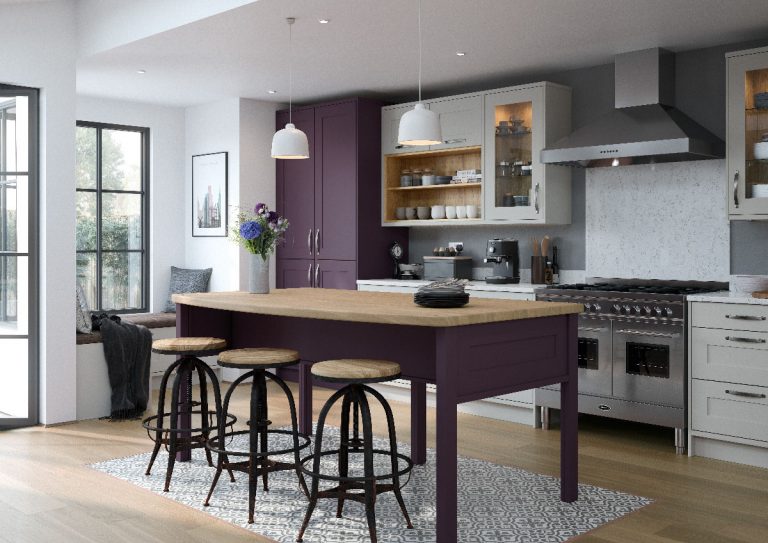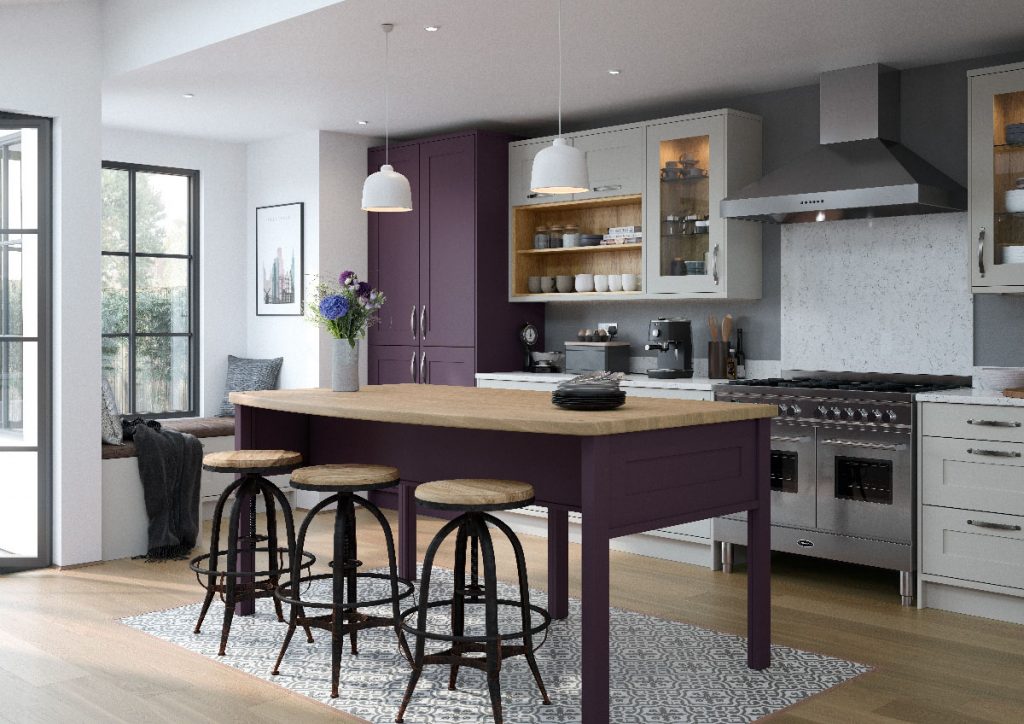 This is an extract of a feature which appeared in the October 2020 issue of Kitchens Bedrooms & Bathrooms magazine. Download your copy here.
Featured image: Devol
Post updated on: 29/06/2021
About Post Author