Looking for inspiration for your kitchen, bedroom or bathroom project? There's nothing like snooping around someone else's home renovation to get ideas (virtually, or otherwise). I'd say one of the best parts of my jobs is that I get to see inside so many lovely kitchens, bedrooms and bathrooms and pinch ideas from other homeowners to introduce into my own spaces. There is a hazard of this job though: sometimes there are just too many ideas and my new favourite design idea changes frequently, so I am forever changing my mind! I know, not something to moan about really, is it?
So to round off the year and bring you even more inspiration for your next project, the team and I have chosen our favourite homes of 2020. No mean feat, I tell you. This year, my favourite cover of Kitchens Bedrooms & Bathrooms magazine (our print sister, if you didn't know!) is the November issue. Although it is a close call (it's like choosing your favourite child!). I love the warm green colour the homeowner brought into the bathroom scheme scheme and how it's the perfect balance between traditional and modern design.
Our favourite homes of 2020 are a mix of kitchen, bedroom and bathroom projects, of course, and I'm pleased to say that there are a mix of styles too. Each member of the These Three Rooms team has their own style and we're all rather different, so our favourites include plenty of stylish ideas to steal. Which is your favourite home of 2020?
Our favourite homes of 2020…
The Art Deco-inspired bathroom
This bathroom and bedroom was part of the renovation of an apartment in London.
The design brief wasn't extensive: the owner knew she wanted touches of pink with brass or black fittings, plus enough storage and a tiled floor.
The main must-have: a big walk in shower instead of a bath. But, perhaps most importantly, the brief was for the old scheme to be completely ripped out and the décor redone as it was very bland with brown floor tiling, grey wall tiles, and the only reference to Art Deco was a fan-shaped mirror.
Why I love this project…
Stefanie picked this as her favourite home of 2020. She says: "The colours, the contrasting black accents, the 1920s influence…all of it."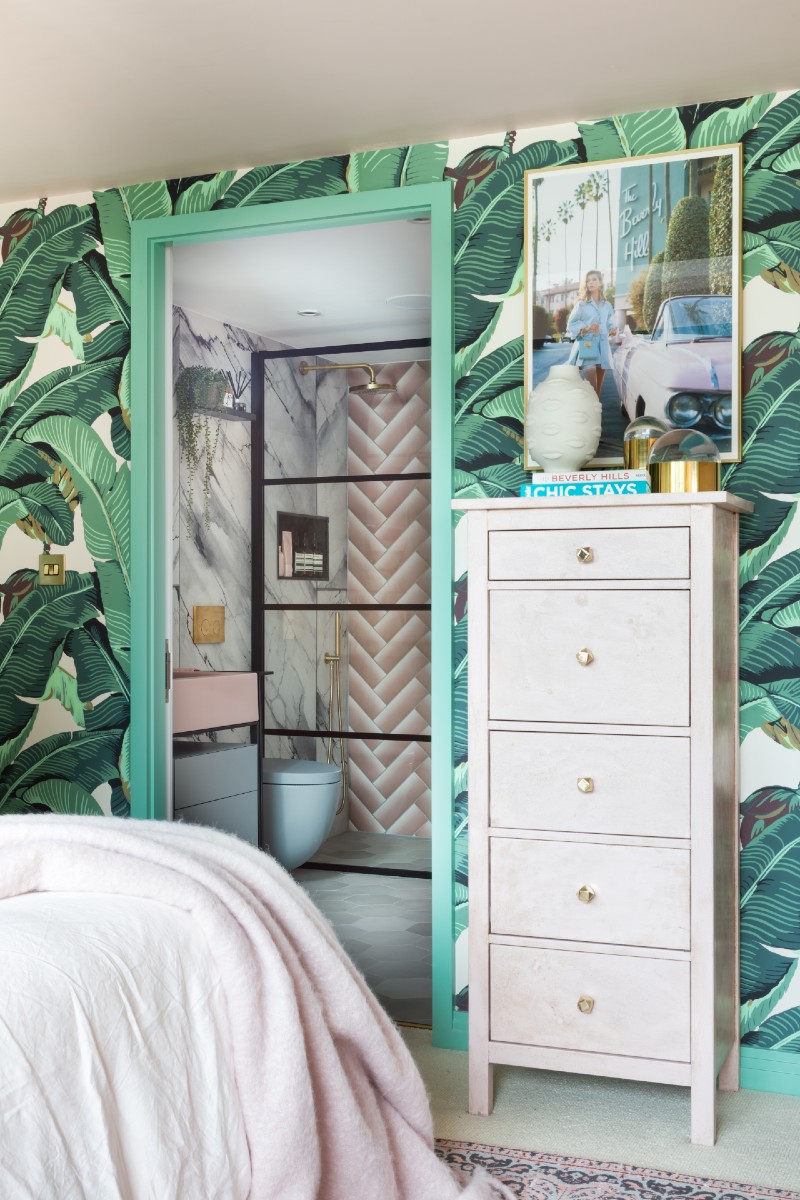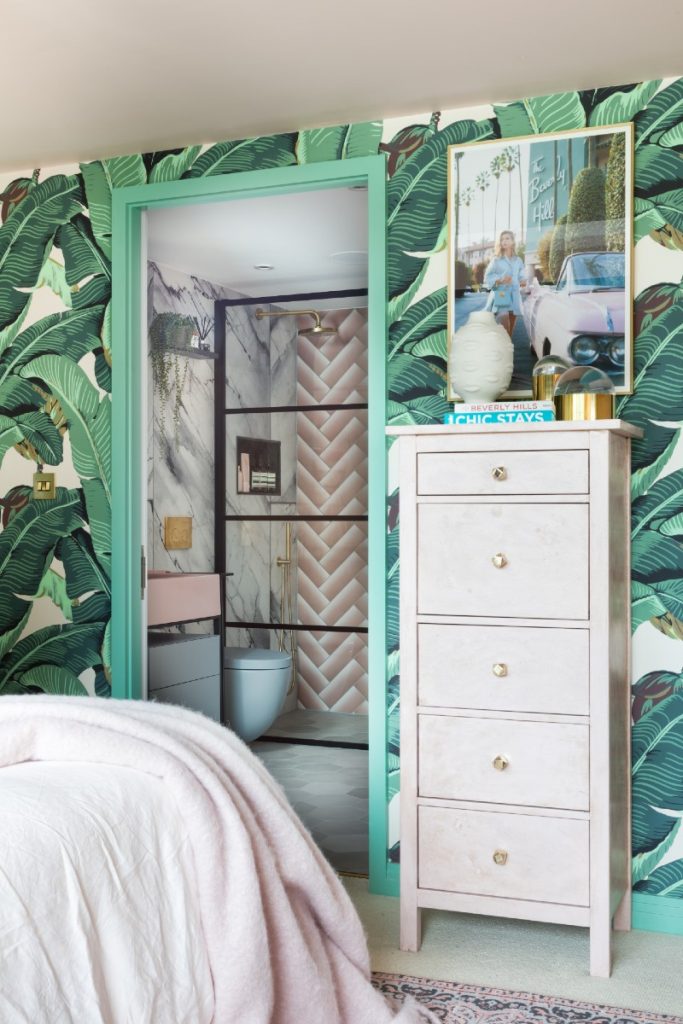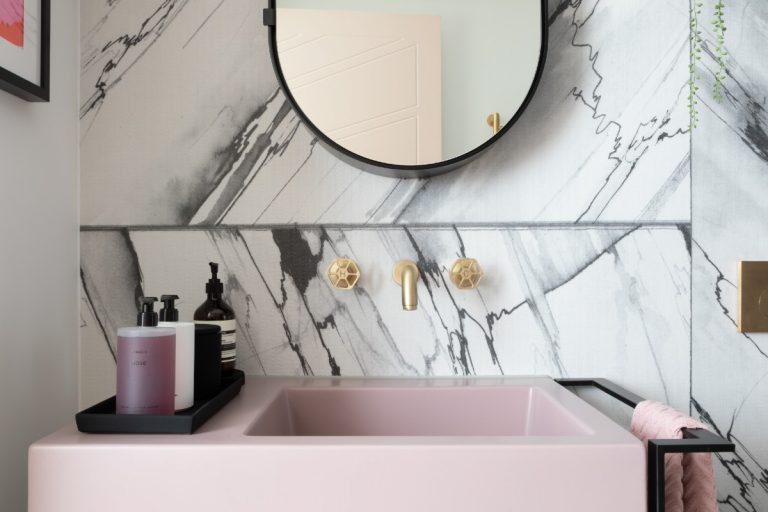 Read the full story.
The gorgeous green kitchen
Replacing an existing conservatory with a double-storey rear extension created a more open and functional environment in this home, while removing internal walls made space for an open-plan kitchen-living-diner. The star of the show: the stylish green kitchen with island and overhead canopy hood.
The brief to Amy Stoddart, interior designer at Day True, was simple: the kitchen had to be perfect for entertaining, not too fussy, and show off Manisha's creative personality. "We did this by combining different colours and textures, from blues, greens, and dark woods to marbles," she explains. "But I love how it's still really subtle and not in your face."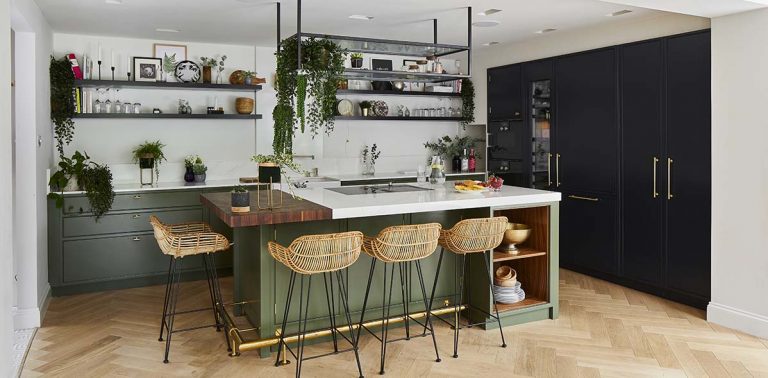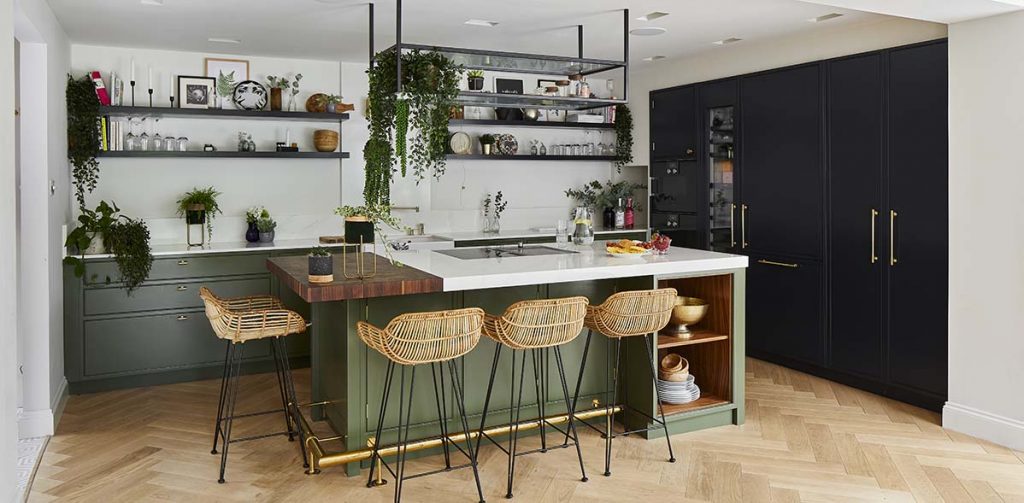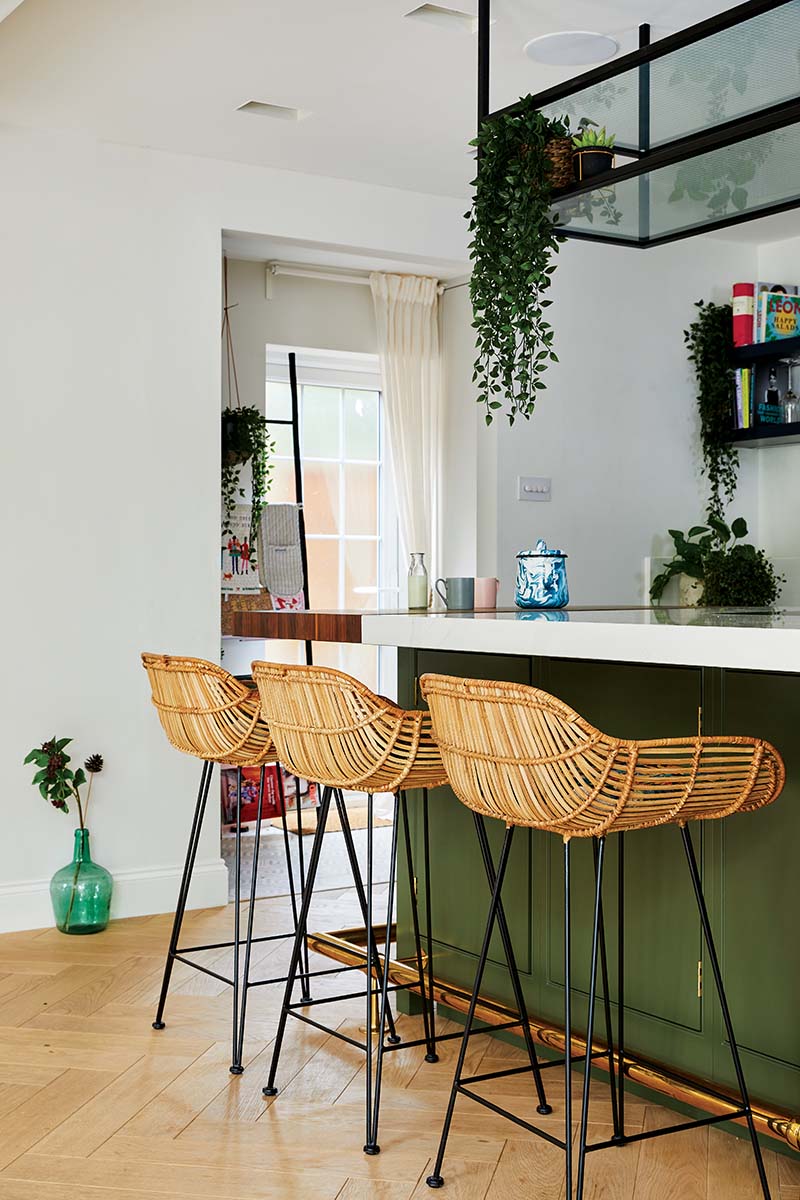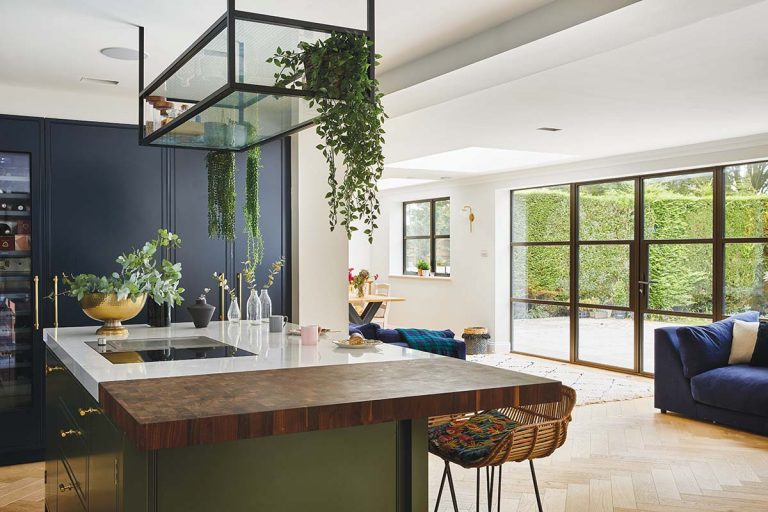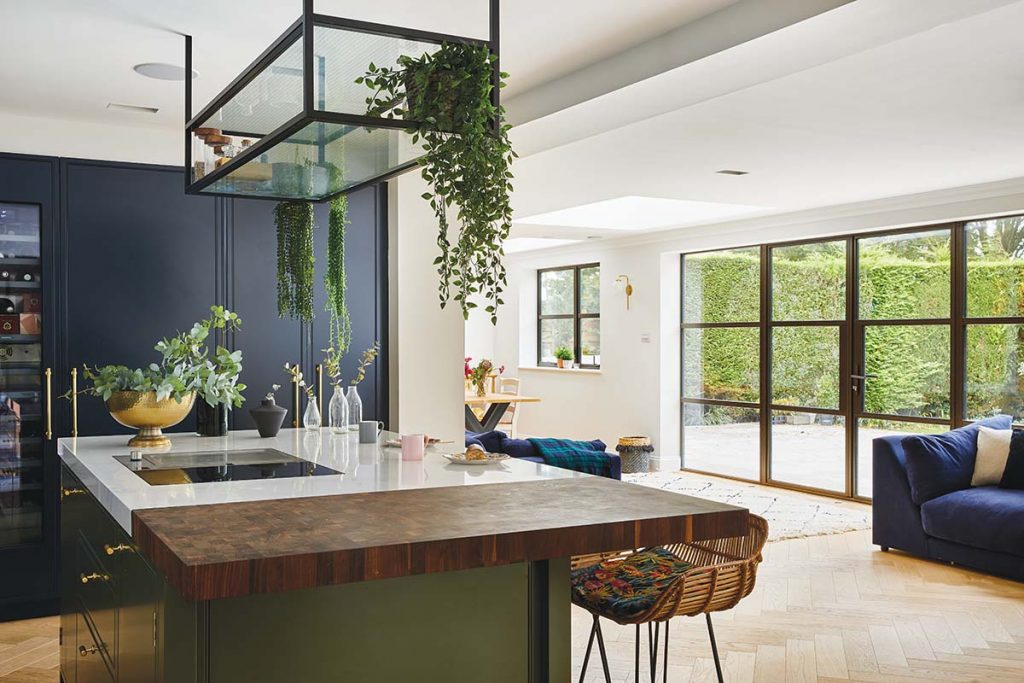 Why I love this project…
Hannah loves this kitchen and is a self-confessed green kitchen obsessive. She says: "This kitchen oozes character and style with its mix of texture and colour alongside open shelving and restaurant-inspired features."
Read the full story.
The small, but stylish kitchen
Before the renovation, this small kitchen was very dark, thanks to it being in the middle of the house, with a tiny window and several wall cabinets. The dining room was separated by internal French doors, too so the house didn't flow very well.
Thanks to a knock through, the kitchen now leads onto the dining area and creates a broken-plan downstairs.
"I knew we didn't have space for an island, so we came up with the peninsula idea. The kids love to be able to sit up there in the morning and have their breakfast. Plus it's great if you are cooking and have people round, as they can perch there and have a glass of wine while they chat to you," says Lucy, the homeowner.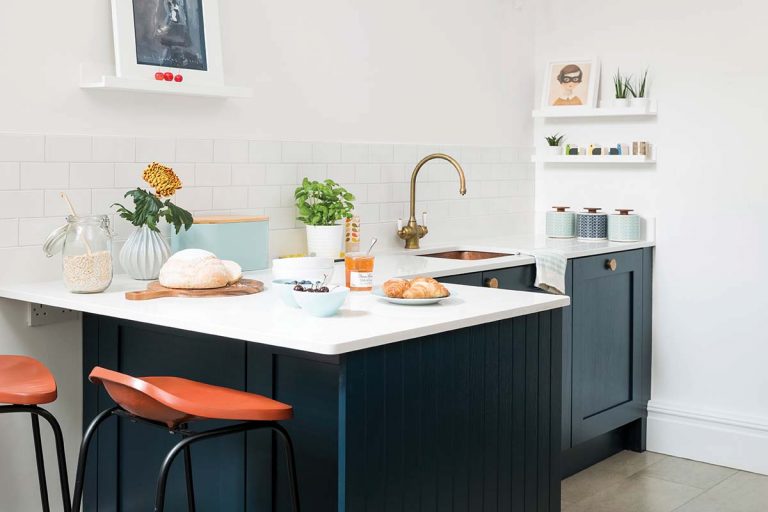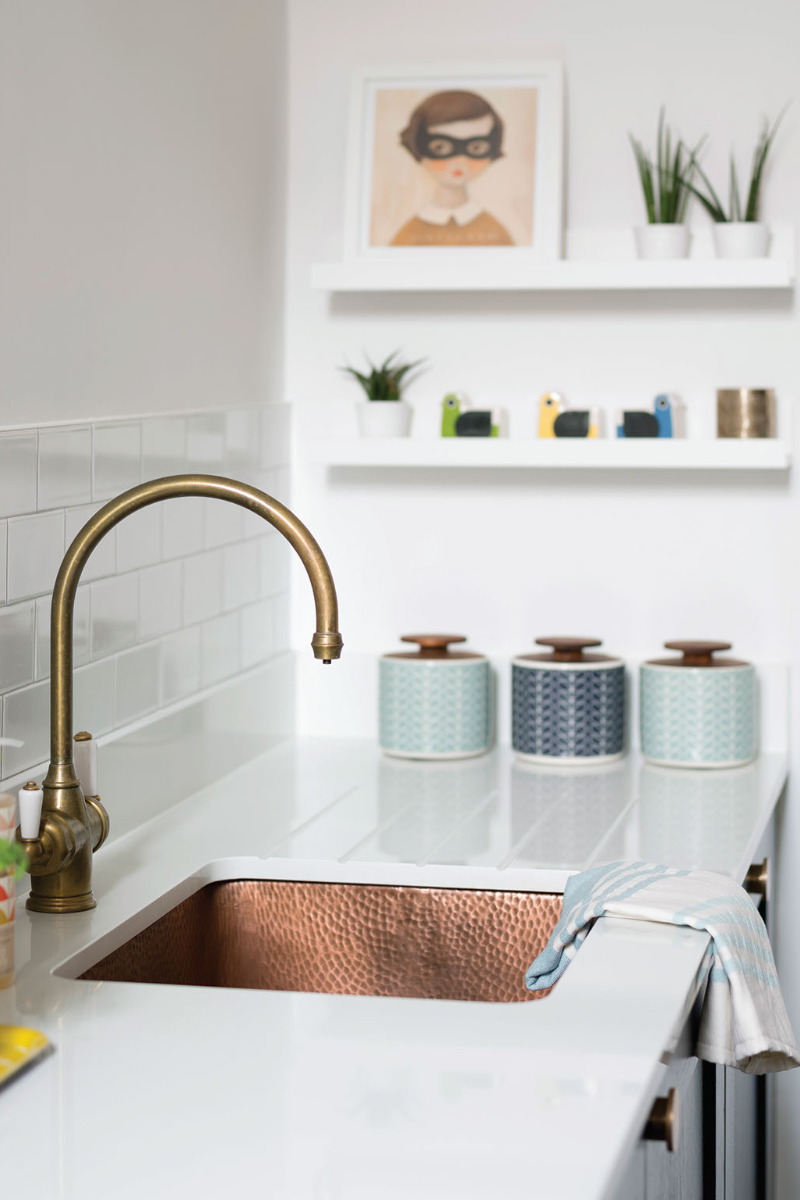 Why I love this project…
"Although small, there's lots of interest through dark cabinetry and tactile brass elements like the handles and tap, which create a really stylish look," says Irina.
Read the full story.
The double-duty bedroom
When student Ella moved back home after university – just before the Covid-19 pandemic hit – one thing she really wanted for her time at home was a new-look bedroom. It needed to be a nicer place for her to spend more time in, plus have room for study. Her parents hired interior designer Jen Morton at Jen Morton Interiors to create the new space and the results are –quite frankly – stun-ning.
The headboard really adds wow factor and anchors the room, and forms the base for the whole colour scheme.
The bespoke dressing table can also be used as a home office, which I think is perfect for when Ella works from home.
Why I love this project…
Lindsay would happily have this space as her own bedroom. She says: "Although the colours on the walls and floors are kept simple, the bright patterned headboard adds so much wow."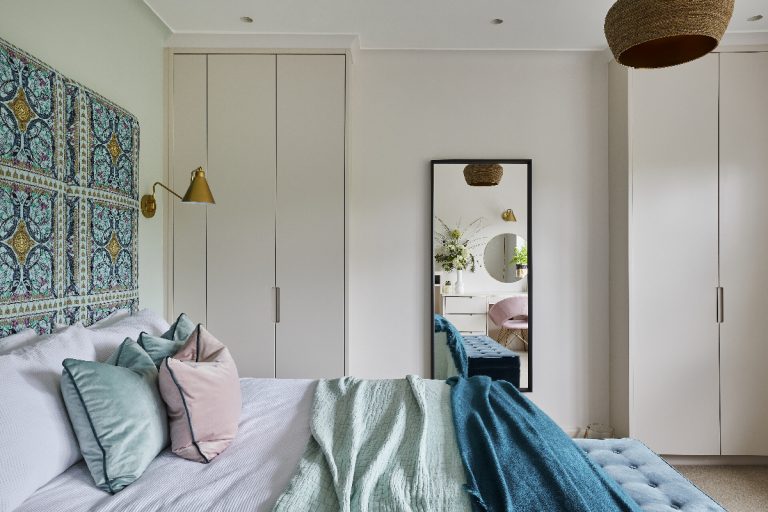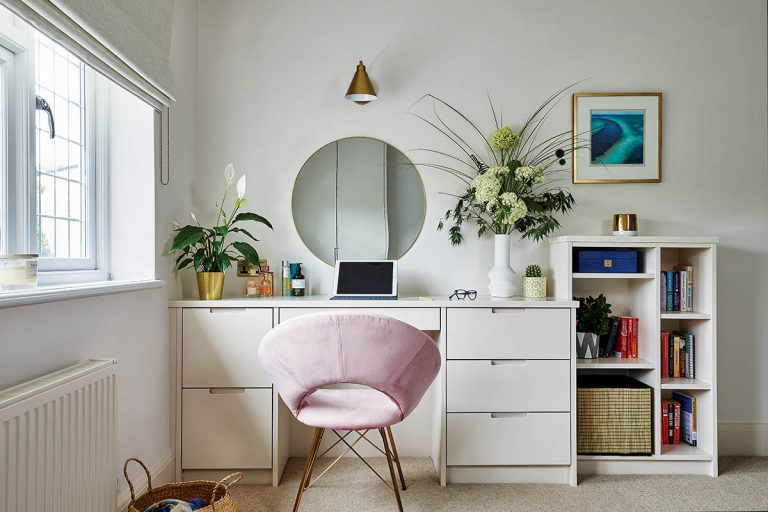 Read the full story.
The whole house remodel
With interiors that hadn't been touched in years and still lacking space, a rear extension and loft conversion were added to this west London property to ensure the couple who own it got the elegant, spacious design they had imagined, complete with a refit from top to bottom.
The kitchen had to have plenty of storage, cater to their love of cooking and have lots of space for the family to spend time together. Plus, the interior style had to feel calm – cue a soothing neutral palette that flows throughout the house in the bedrooms and bathroom. Aside from their daughter's room, of course, which has very cute touches of pink.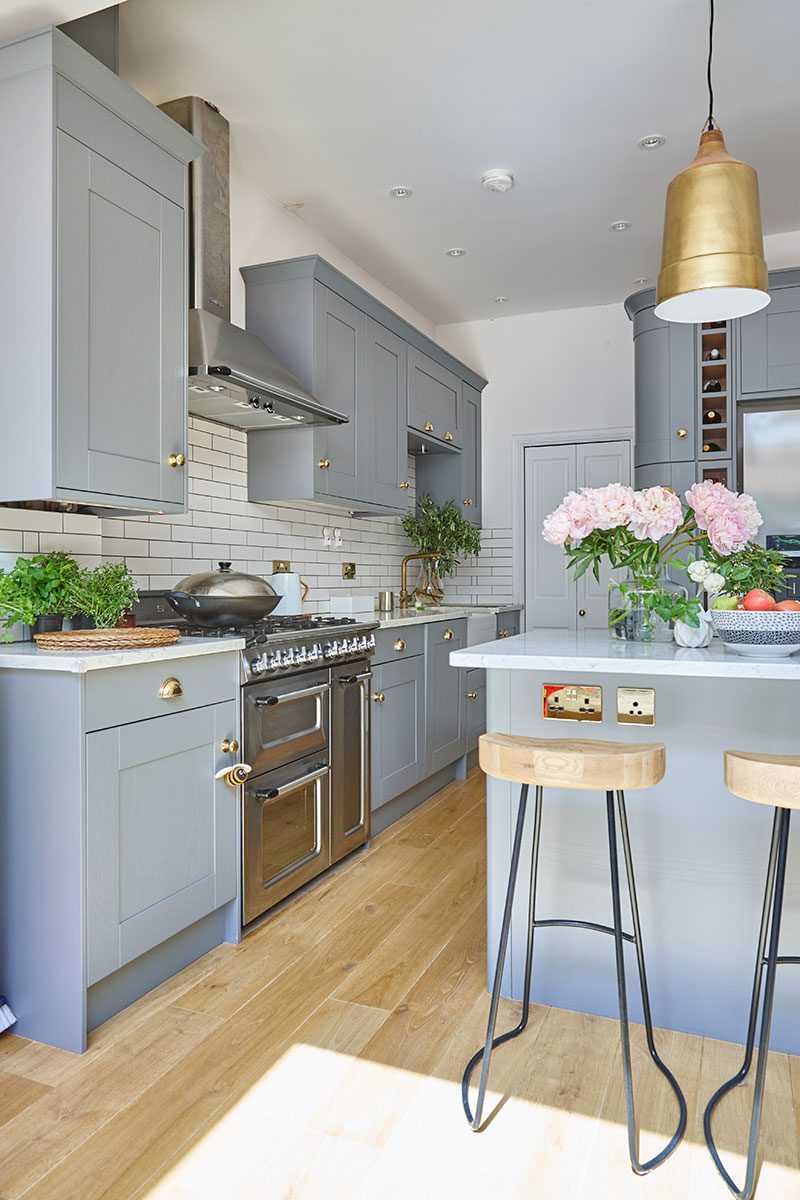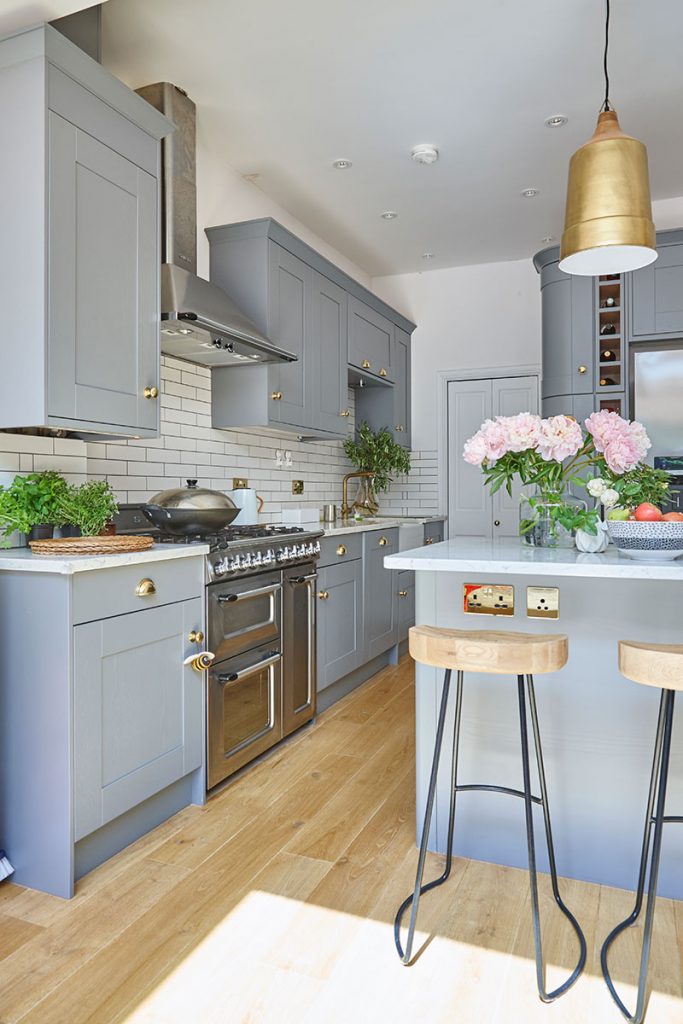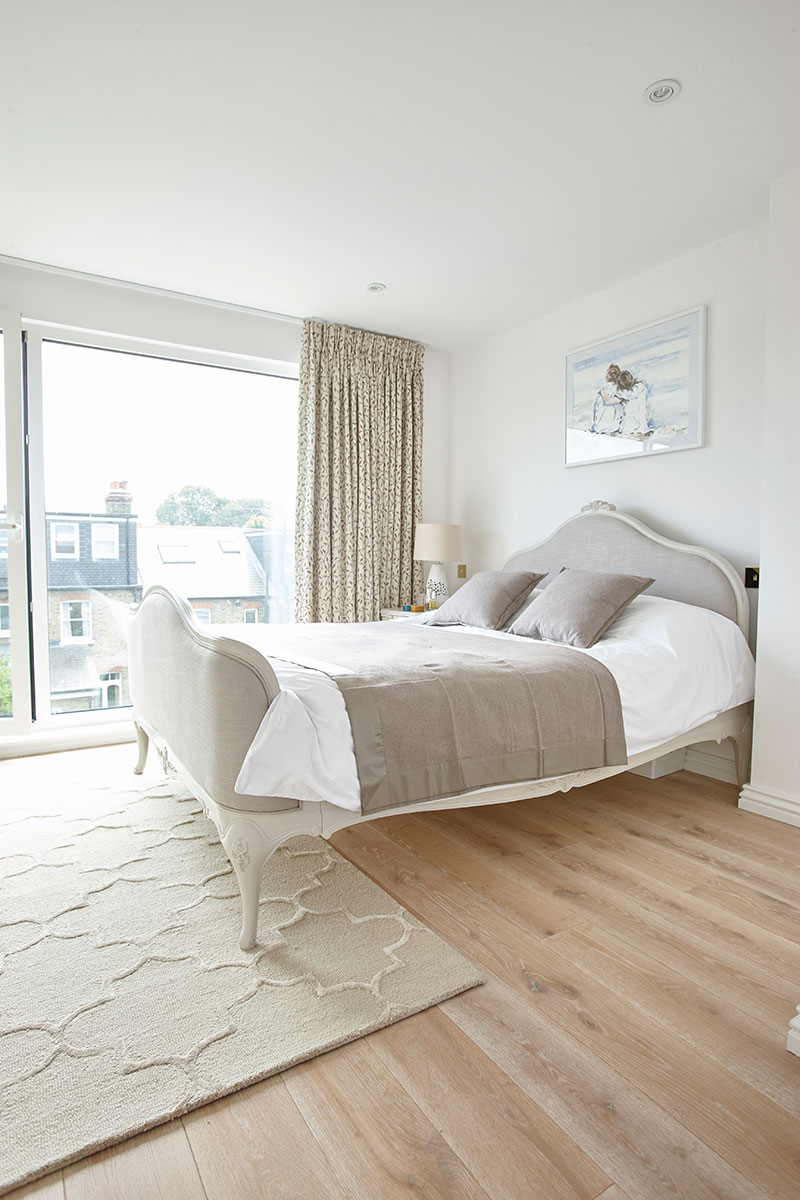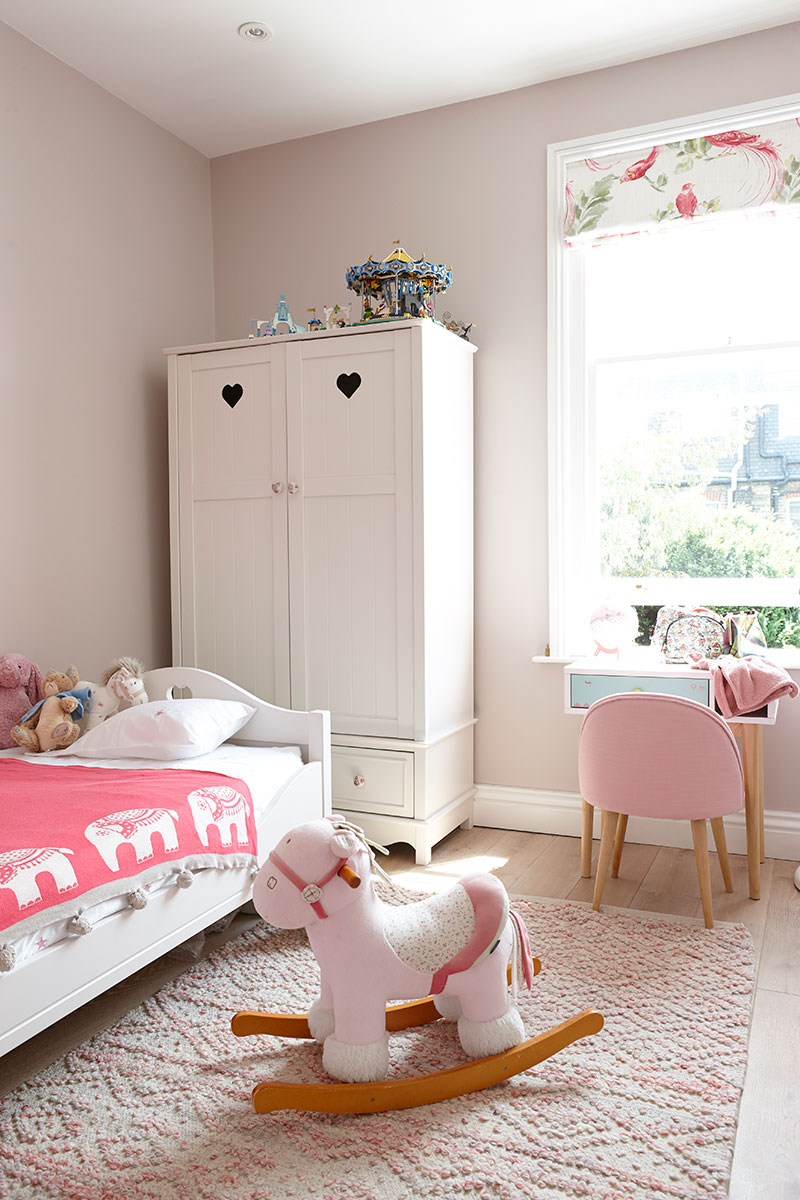 Why I love this project…
"It's a simple, but classic interior style that transcends the trends and will look elegant for years to come." says Georgina.
Read the full story.
Oooof well narrowing down our favourite homes of 2020 was some task, but there they are. Let us know in the comments what ideas you'll steal…
This error message is only visible to WordPress admins
Error: No feed found.
Please go to the Instagram Feed settings page to create a feed.
About Post Author