Decided it's finally time to re-do your kitchen? Bathroom need a revamp? Or is your bedroom in need of some TLC to turn it into that perfect sleep sanctuary? All of the above? Yep, you're in the right place.
One of the best parts of my job on thesethreerooms.com is hearing from you guys about the projects you're working on and helping you find answers to those most-asked questions.
That might be as simple as where a pendant light is from because you've seen it in a photo and you MUST have it for your home, or as big as "where do I even start when planning my kitchen?". The team and I have heard so many questions and, luckily, usually have some pretty good answers (even if I do say so myself!).
We know what goes into planning that perfect renovation project and also know that there are SO MANY questions to answer and SO MANY decisions to be made at each step of the way.
So, we're launching Project Planner. Wahey!
What is Project Planner?
It's the brand new area of thesethreerooms.com and a hub for all the renovation planning advice and guidance you might need.
This could be from how to finance your kitchen, where to find trades, what to expect from a design consultation, how to use the latest virtual design tools and how to actually buy appliances or bathroom fittings, to how to choose an island or what type of extension is best.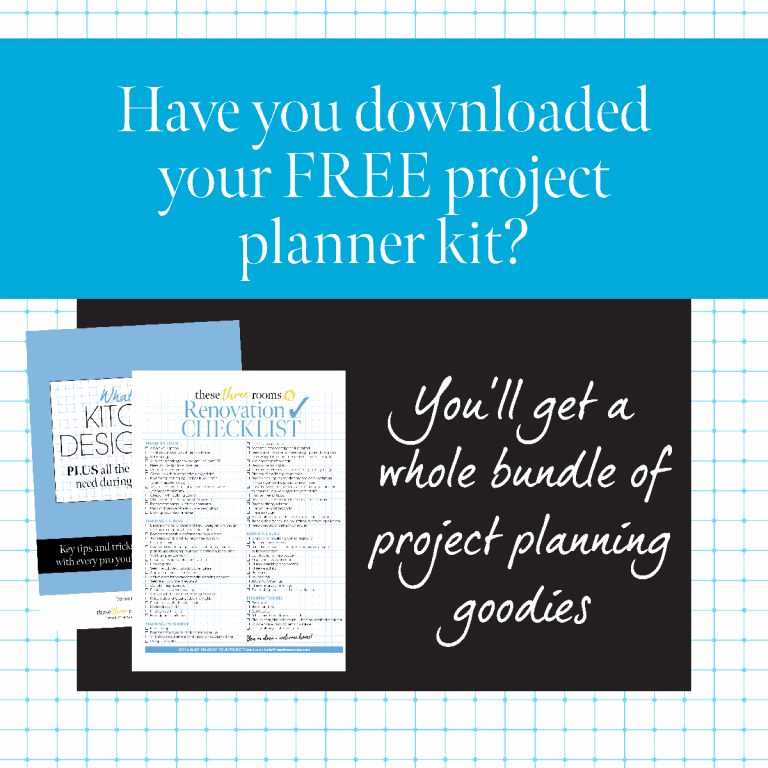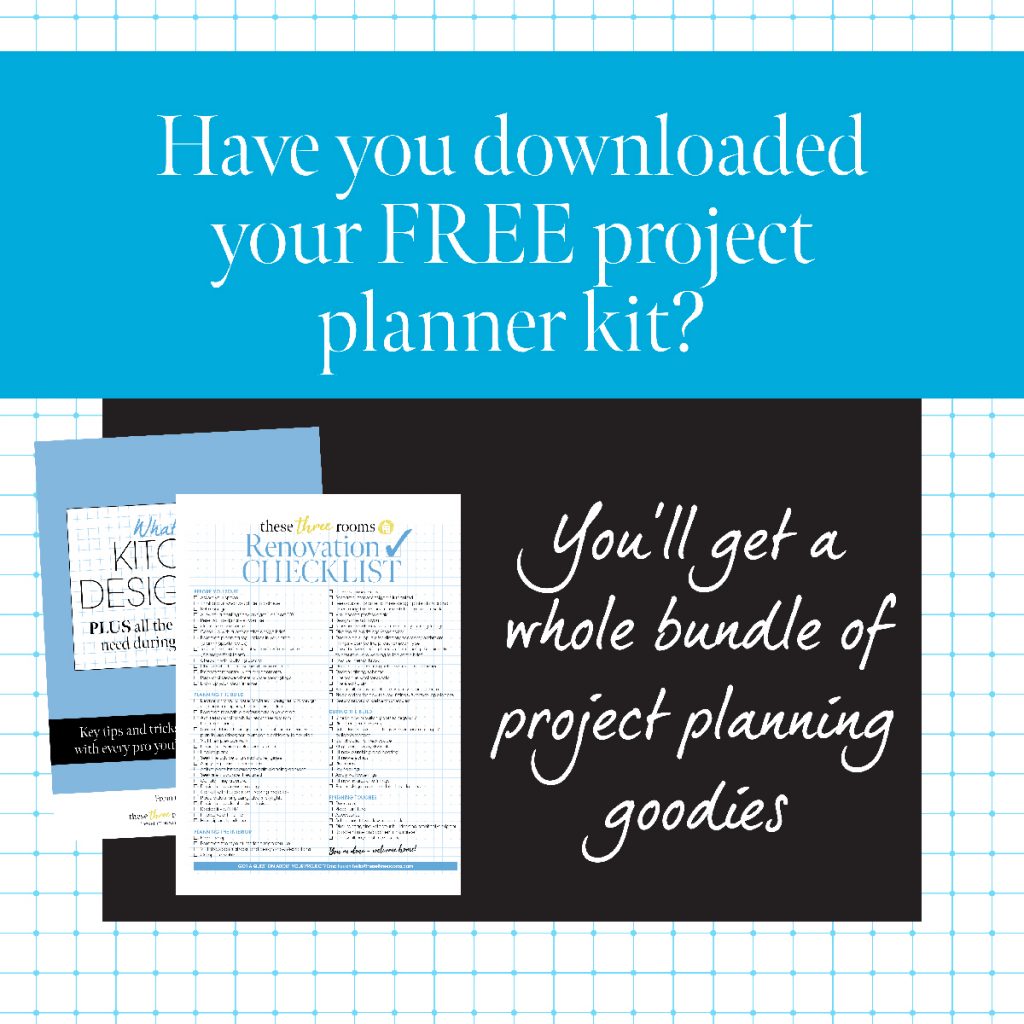 Project Planner Kit
The best bit: get access to the Project Planner Kit, free for a limited time.
You'll get:
The These Three Rooms Renovation Checklist: A handy list to tick off those jobs and decisions
Plus all of this…
Exclusive eBook: 'What does a kitchen designer do? PLUS other trades you'll need for your renovation project'
Moodboarding guide: Keep all your ideas in one place with a useful template
Renovation Budget Planner: An easy way to keep track of what you're spending
Renovation Order Tracker: Keep tabs on what you've ordered and when to expect delivery
Dream team contacts reminder: Pop this in our purse for when you need to give your contractors a call
Plus more!
Take a look around the Project Planner section and get your hands on the Project Planner Kit.
And don't forget to comment below if you do have any renovating questions.
Happy planning!
About Post Author