Comfy trainers on, phone charger tucked in bag, coffee in hand – I was so ready to be back at the KBB Show in Birmingham. The energy was buzzing in the enormous hall by everyone involved – from appliance brands, kitchen companies, PRs, journalists, joiners to installers. And after the last two years, it felt like such a novelty to be talking and seeing things in person. Especially when discovering all the latest kitchen trends…
From going up and down, and up and down the many walkways at the enormous KBB Show, the UK's largest gathering of kitchen, bedroom and bathroom brands, there were some obvious trends that stood out to myself and the team.
While there was so much to see and discover, the kitchen trends that stuck in our minds most were: wooden handleless cabinetry, black appliances, statement handles, large sinks, illuminated glass cabinets, textured worktops, and really clever smart innovations.
Now, how good do they sound? Keep scrolling down to find out more on each…
Handleless wooden cabinetry
This look is all about celebrating the raw grain of wood. And it's absolutely everywhere at the moment. Taking inspiration from nature, many stands embraced this look, from simple, white and oak Scandi cabinetry to dark and modern designs with an industrial finish. Read more on what we saw, here.
Black appliances
So, so chic – black appliances just look good, right? And there was plenty at the Show. From sleek hobs (including a vented gas design, which we got entirely too excited about) to ovens and more; no stainless-steel kitchen kit in sight…
Super-sized sinks
From traditional butler sinks with a contemporary twist, to almost commercially-sized designs, there were an abundance of large sinks at the Show this year. Perfect for busy households, or for those who like to entertain. Check more out, here.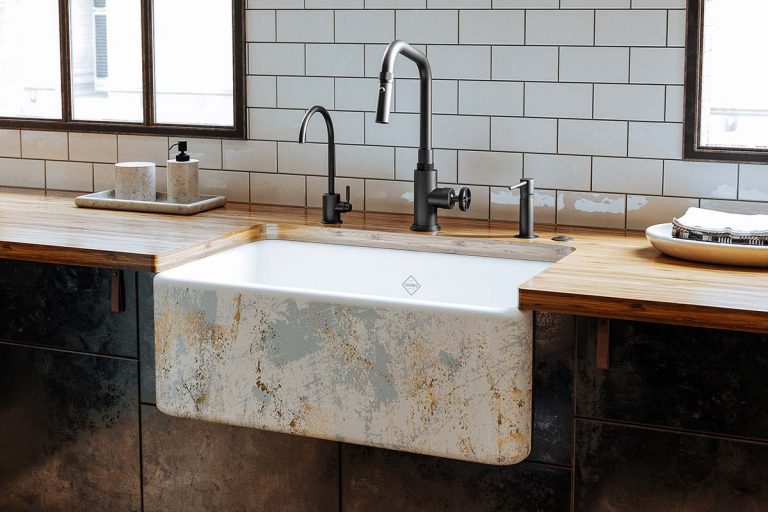 Illuminated glass cabinets
A key kitchen trend at the show was glazed cabinets that were illuminated. Perfect if you like the idea of open shelving, but don't want to deal with the dust. The lighting also helps make it feel less like a kitchen, and more like living room furniture. See more examples of what we saw, here.
Statement handles
From ribbed brass, bulky and gnarled, to slick and matt – there were kitchen handles to suit any design or style. Our problem is that we would have no idea how to choose…
Textured worktops
Sorry white marble, but there's a new worktop in town. And it's dark, textured and moody. From concrete effect, to worksurfaces inspired by pebbles – this look would be great for an industrial kitchen. It also goes perfectly with all those wooden cabinets.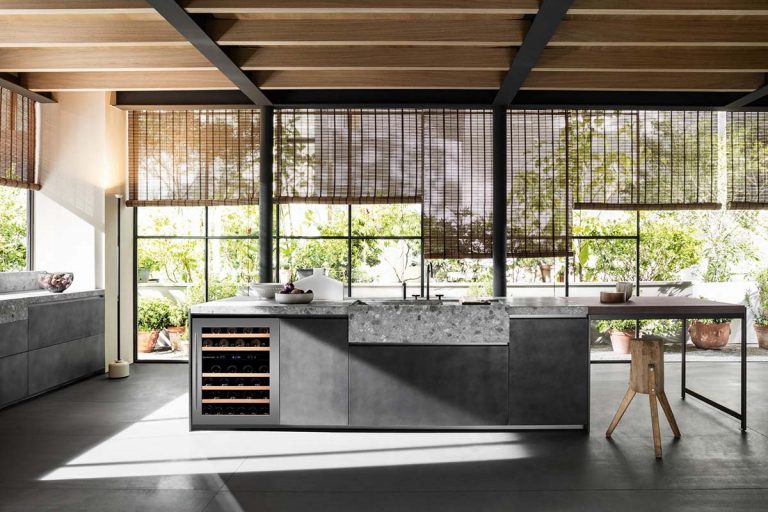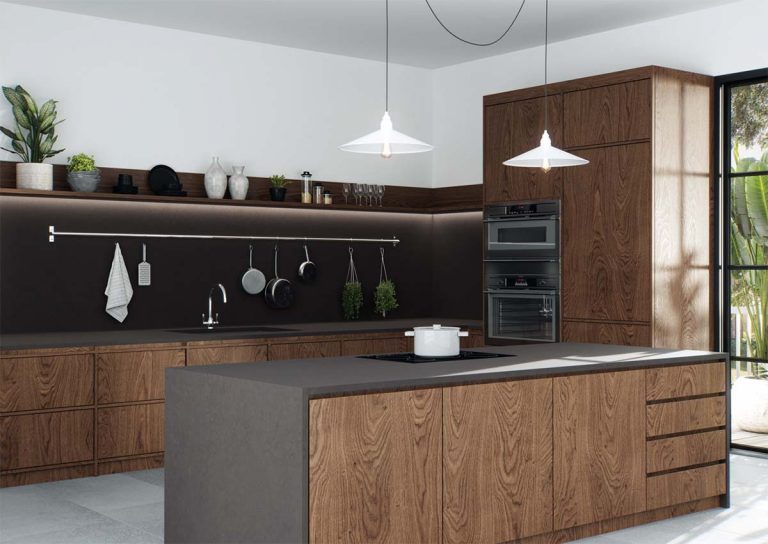 Smart innovations
There were plenty of clever gizmos and gadgets to spot at the Show. From boiling-water taps, multi-functional ovens, to cooker hoods that use smart technology to provide perfect extraction. There were even handles made from ocean waste. Click here to see more of what we spotted.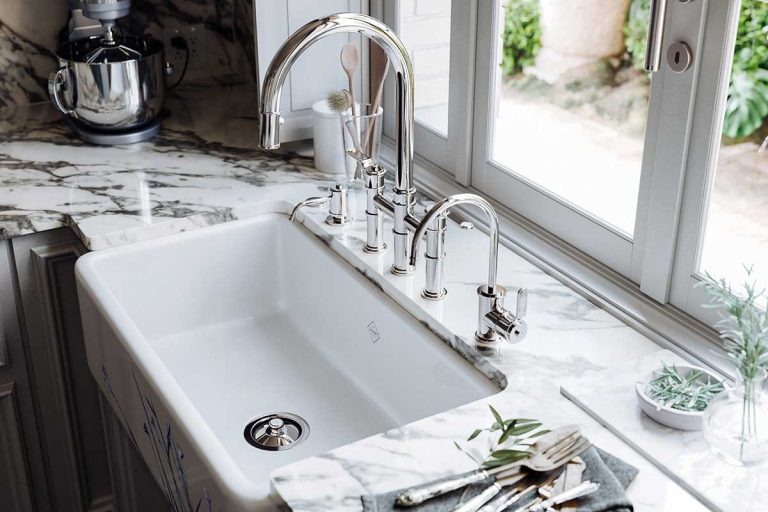 Do you have your eyes on one of these bathroom trends? Don't forget to check out Irina's roundup of the latest bathroom trends we spotted at the KBB Show, too.
About Post Author