One of the most used spaces in our homes is the washing up area, especially nowadays, be it to keep your hands sanitised, your cooking zone nice and clean or to wash fruits and vegetables. Well, why not make the upgrade to a more spacious, durable and practical solution?
What are Belfast sink ideas, you ask? Also known as a butler or farmhouse sink, the Belfast sink originates from the 17th century classic rectangular fireclay sink found in butler pantries. However, this newer design includes an overflow to help with drainage. These days, people use these names interchangeably as they have a similar look and most sinks include some type of overflow.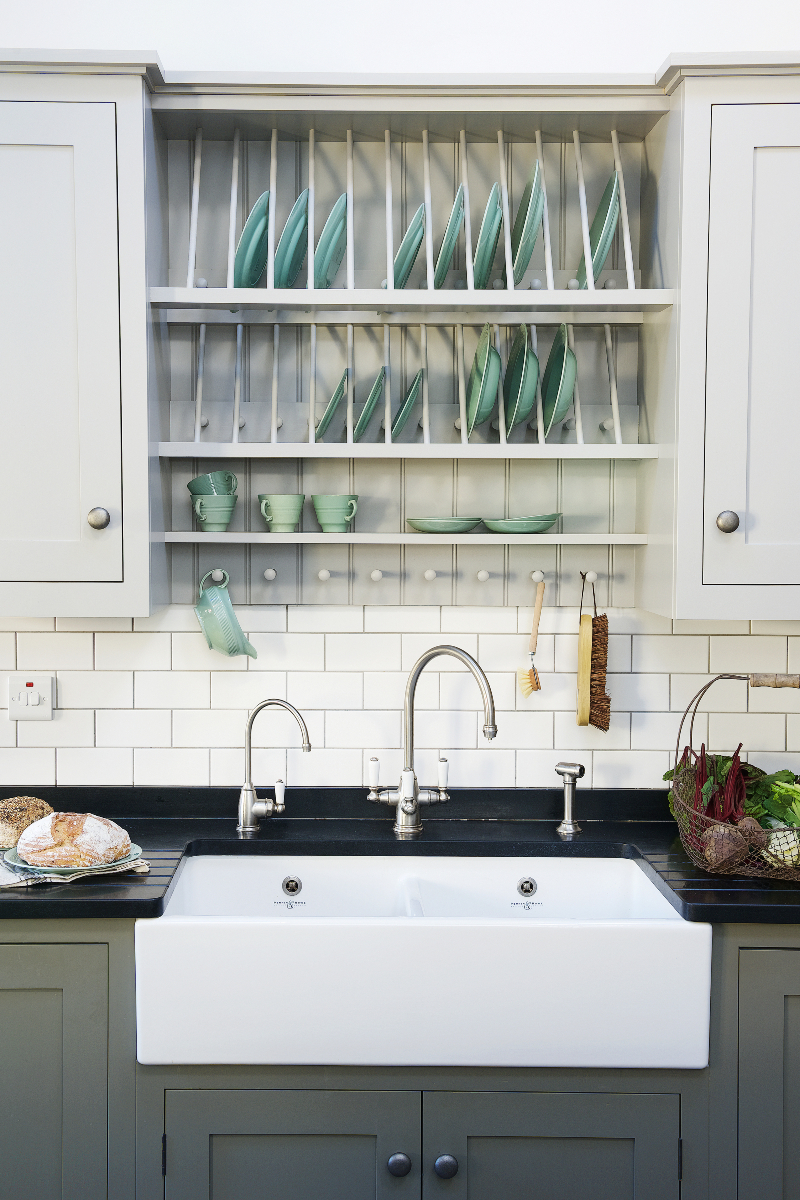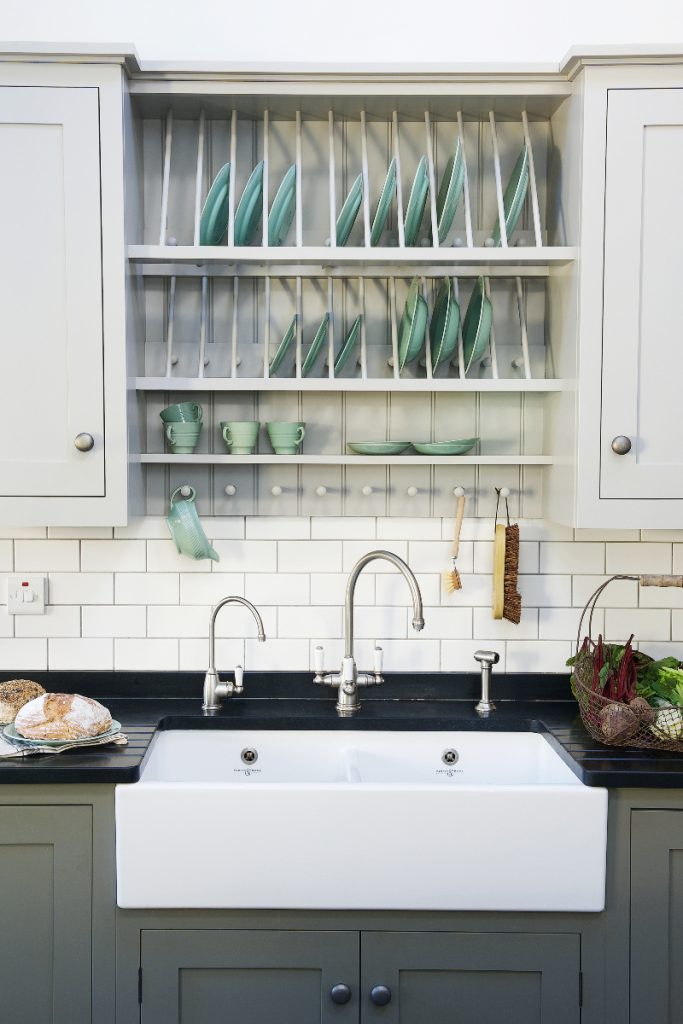 Include a Belfast sink when planning a new kitchen
FYI – because of a Belfast sink's design, the only time you'll be able to include one in your scheme is when you're planning a new kitchen. You'll also need to think about the size and weight of your Belfast sink as it will affect your cabinetry design and worktop space.
For example, if you choose an apron-front sink with a rounded rim, the cabinet space underneath will need to be more compact to accommodate the design. So, if this is something that intrigues you, make sure you chat to your kitchen designer at the beginning stage of your project.  
Ok, so if you're planning a new kitchen and are thinking about including a Belfast sink, what else do you need to know?
This style of sink will provide plenty of space for washing your fruits and veggies and that mountain of dishes that seems to never go away. Plus, if you love entertaining, you can keep those dishes out of sight due to its deep bowl. Thinking about adding a second sink, or including one in your adjoining utility room? Then you can have a dedicated space to refresh your little one's sports kit or give your furry friend a nice bath.
So many options are available
And Belfast sink ideas abound: when it comes to style, you can find so many more options available aside from the traditional fireclay ceramic. Think porcelain, cast iron, stainless steel, copper, and marble designs, so you can truly find the right one to fit your dream kitchen.
For example, you can use a traditional fireclay Belfast sink to instantly add a farmhouse-inspired feeling to your kitchen and complement your Shaker-style cabinetry. Or match a copper or stainless steel sink with the taps and handles, raw finishes and exposed brick walls for an industrial touch.
Why stop here? Pair a marble Belfast sink with luxurious textures and metallic gold finishes for a sophisticated, glamorous look. Remember to have fun with the design process and let your personality and creativity shine through.
In need of some buying tips? Hannah has put together a guide with lots of need-to-know tips to make the decision making process easier. So make sure to check this out too.
Here are some stunning ideas to get your inspiration going…
Feast your eyes on these stunning designs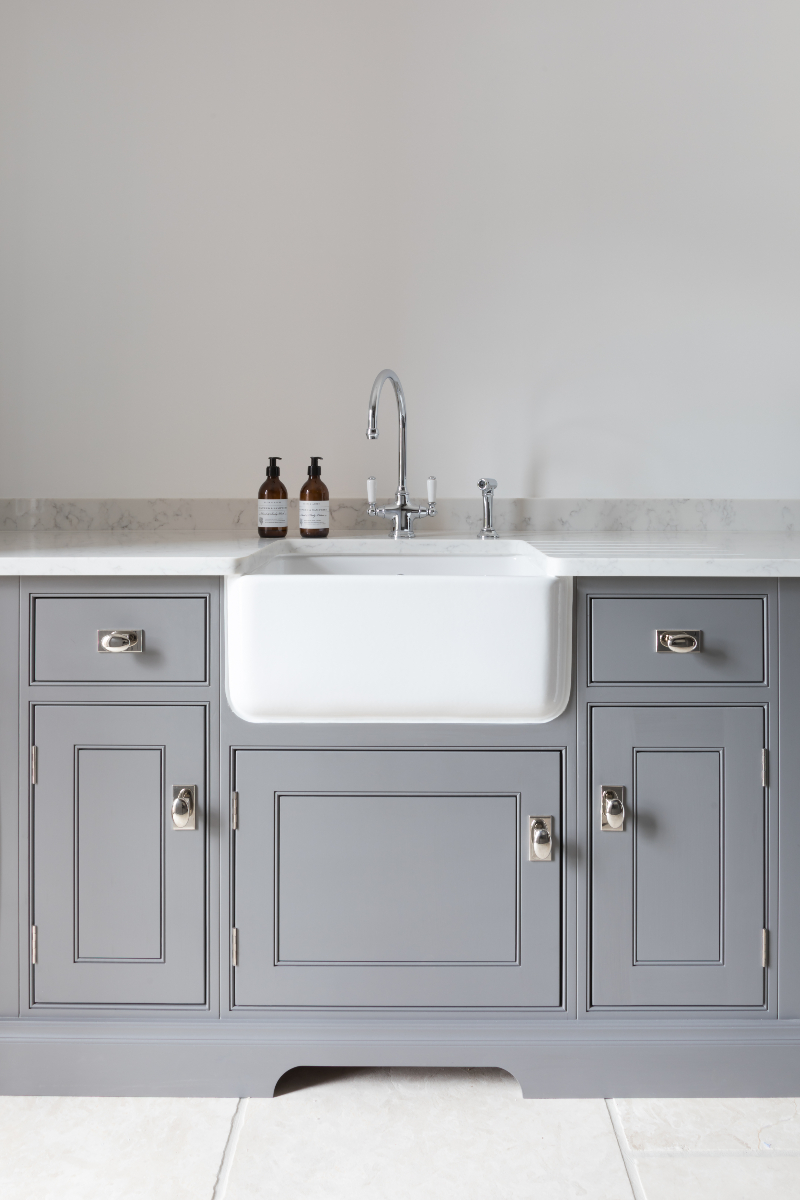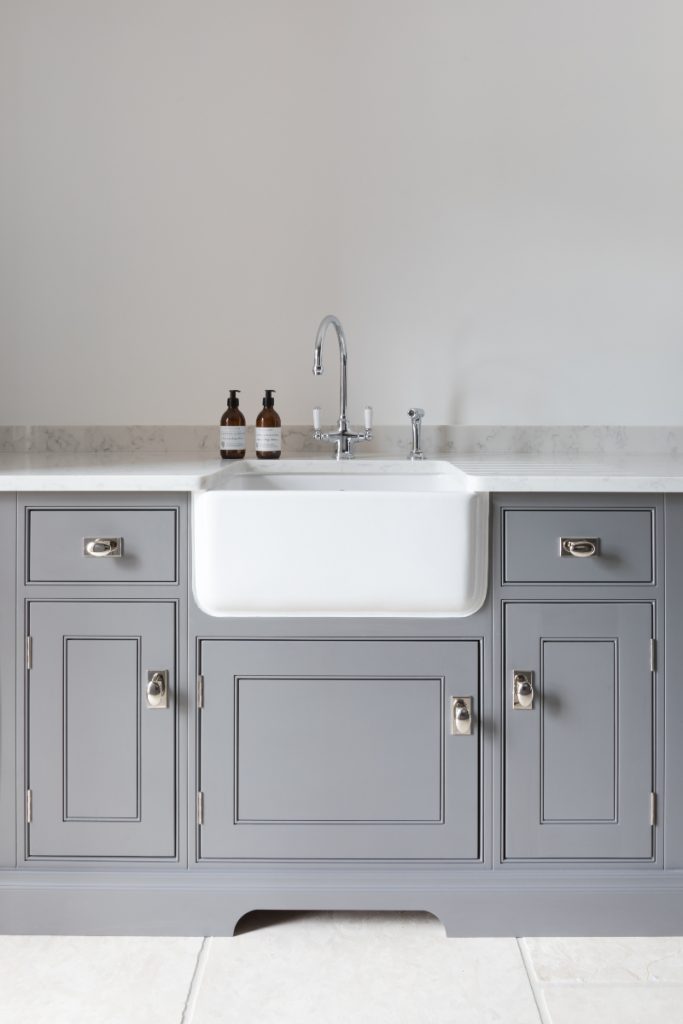 More beautiful Belfast sinks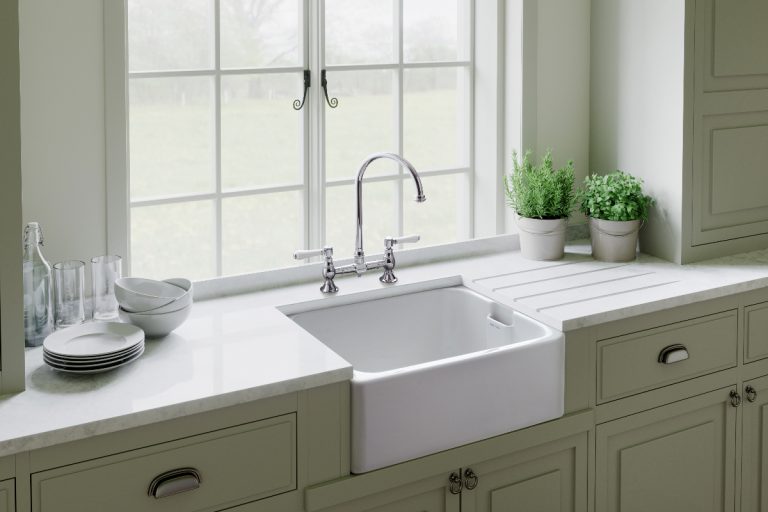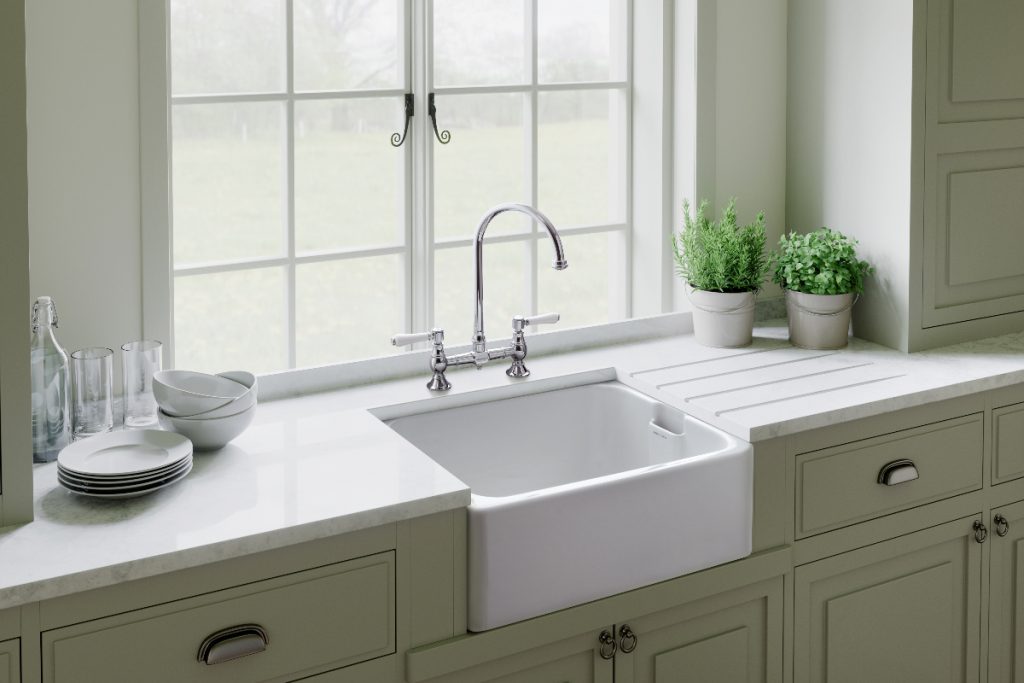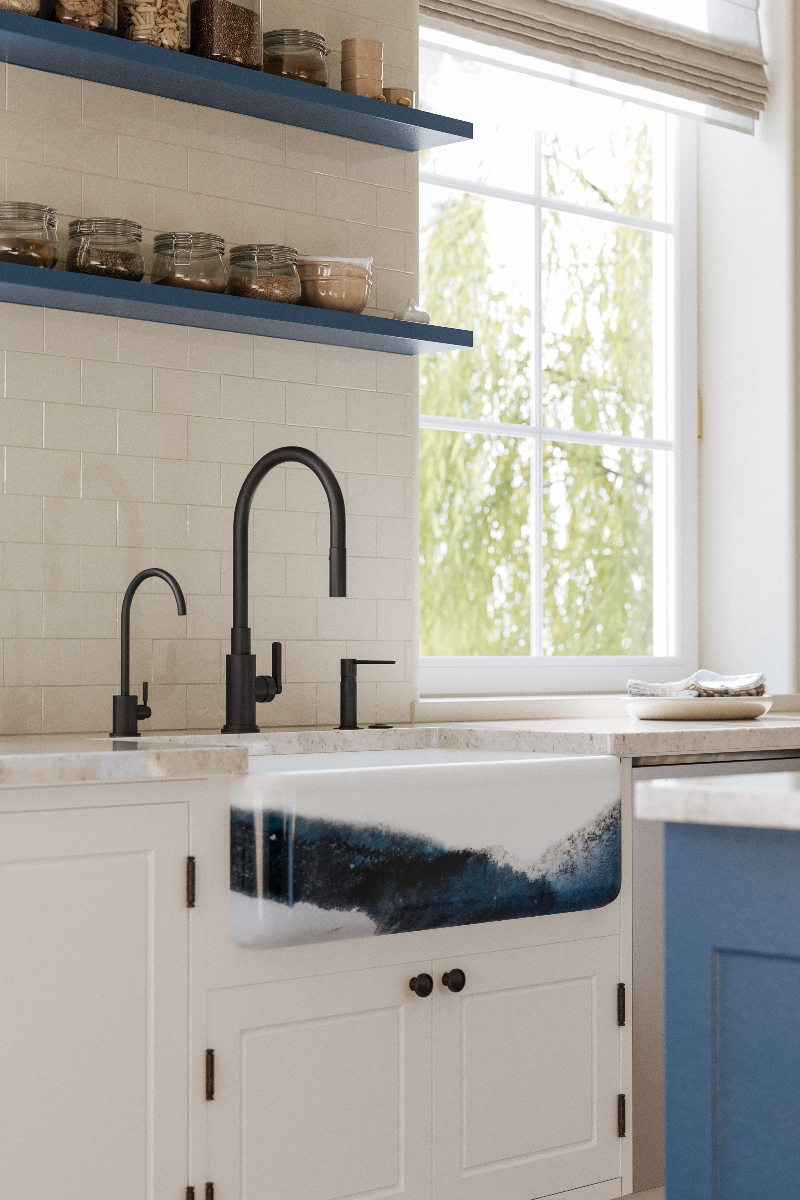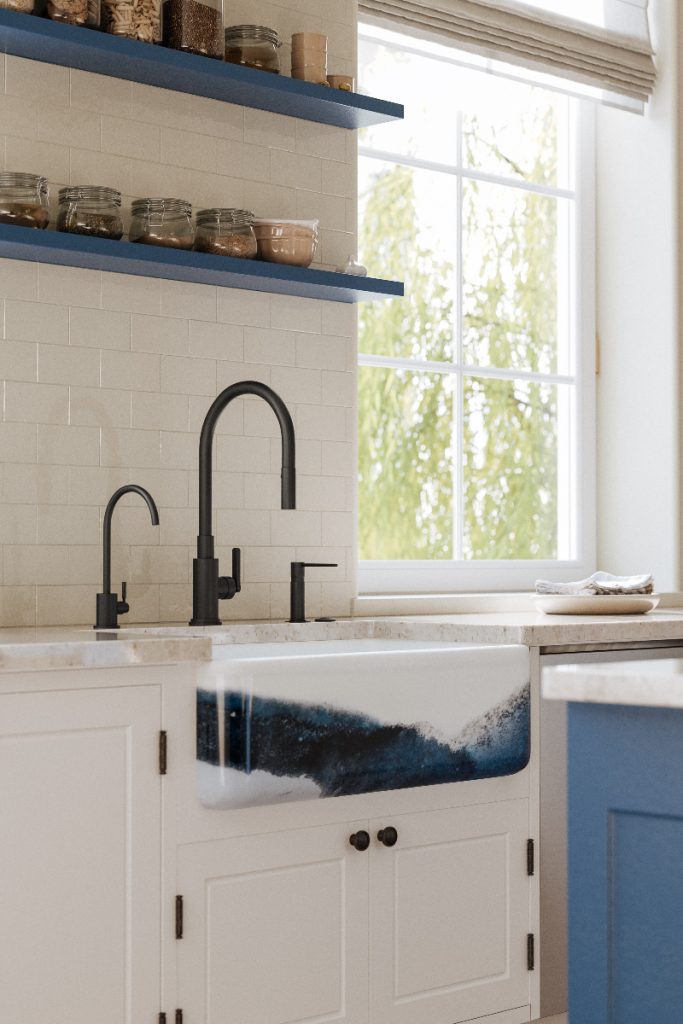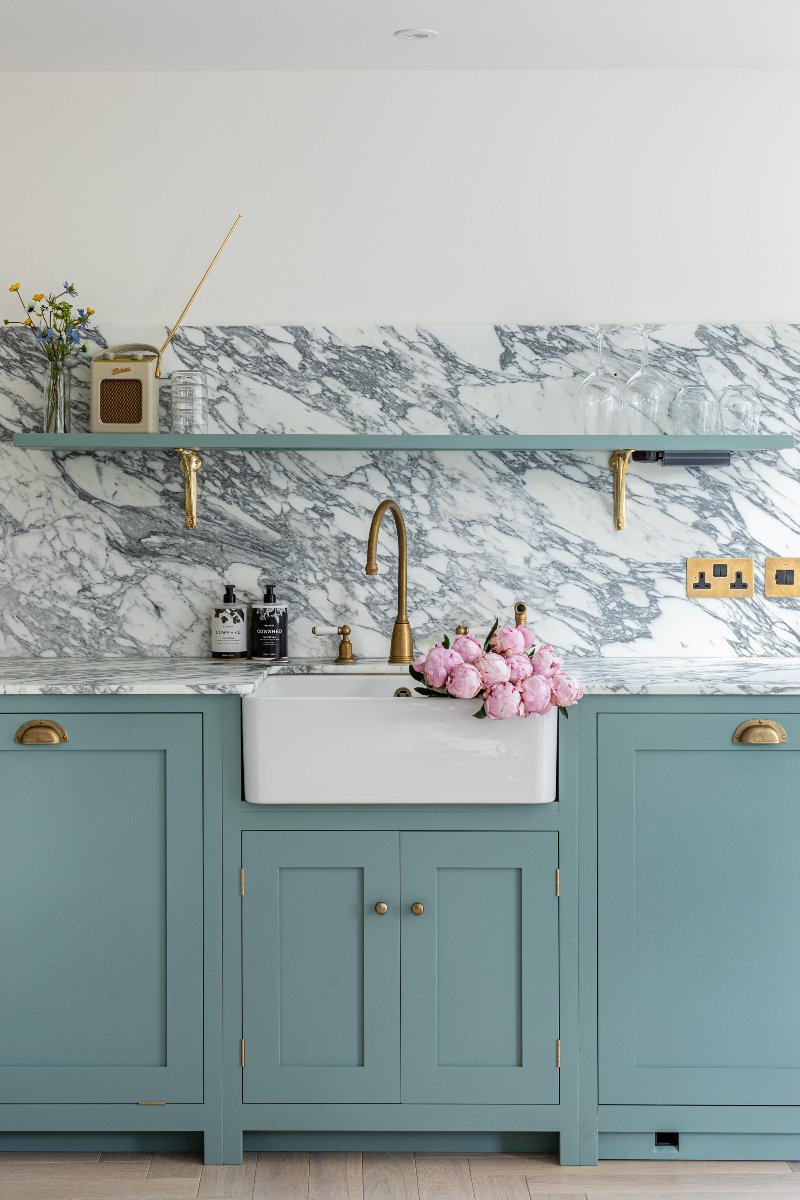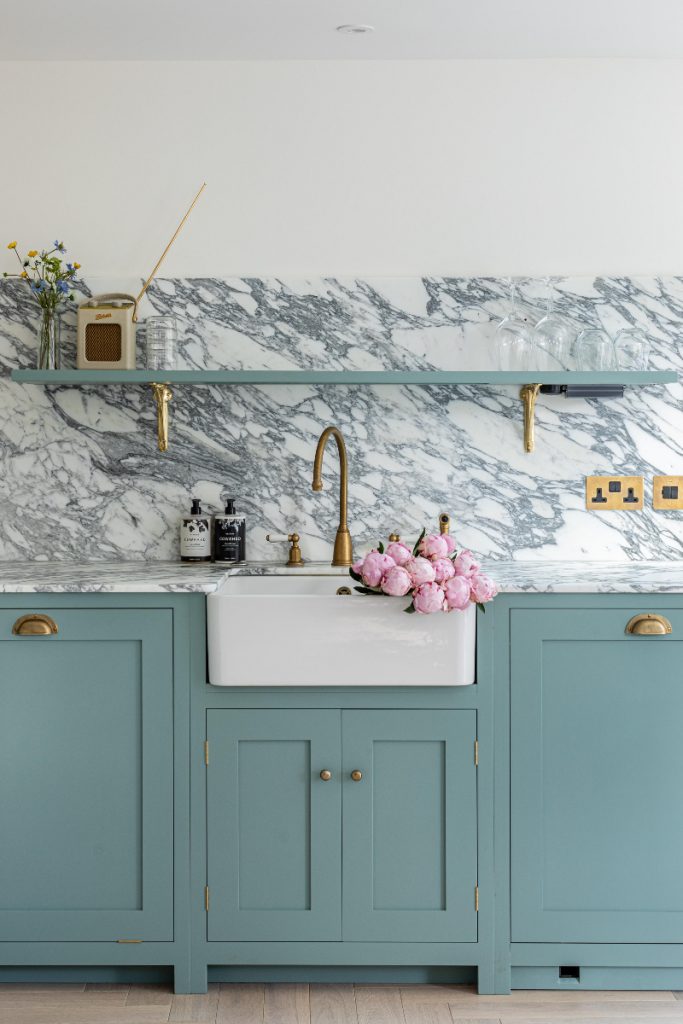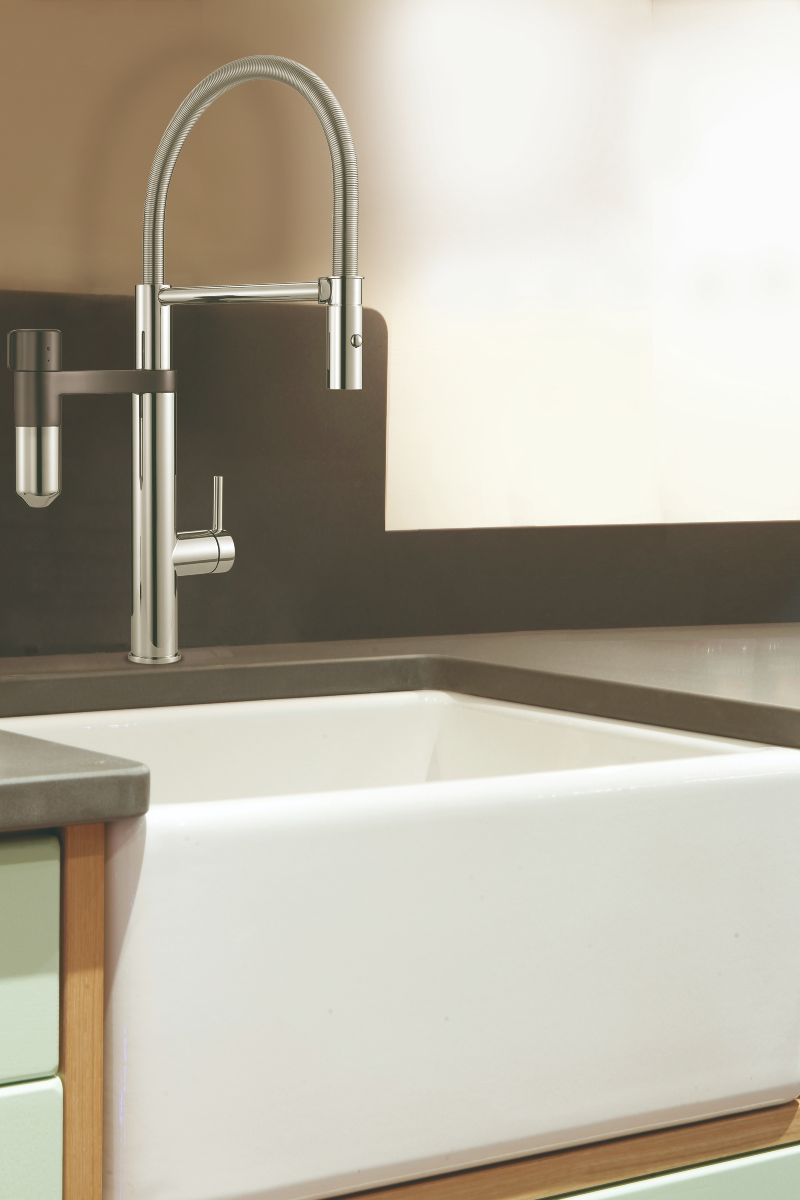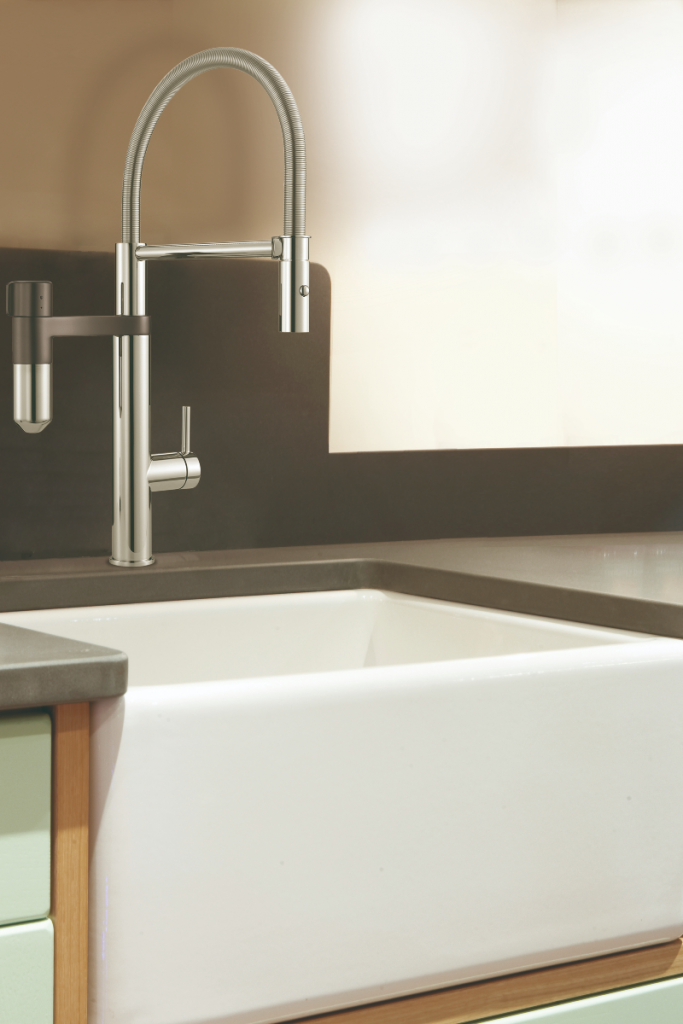 More gorgeous Belfast sink ideas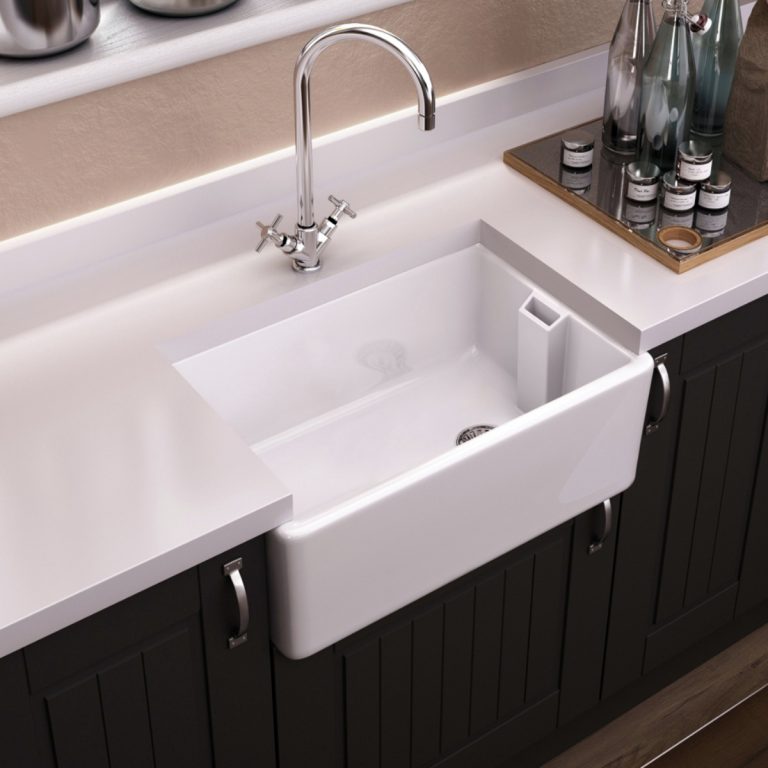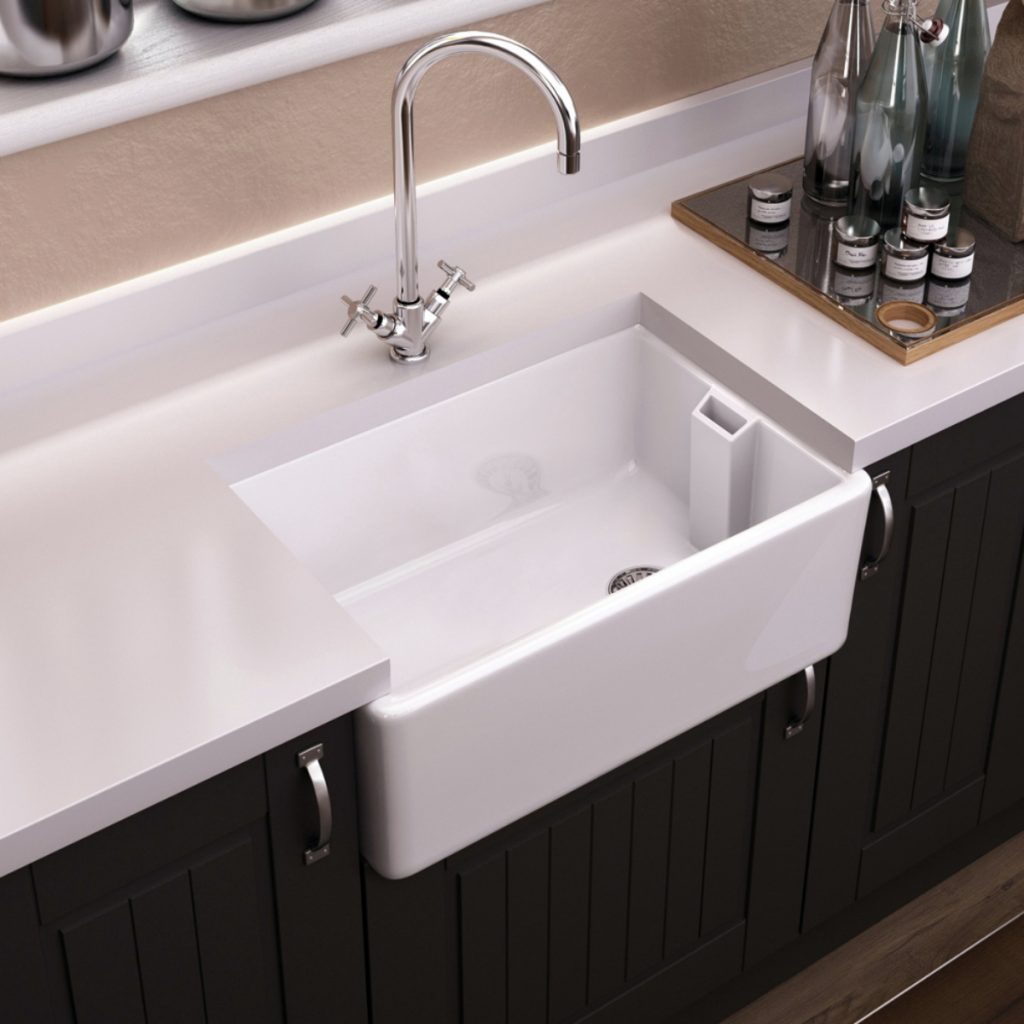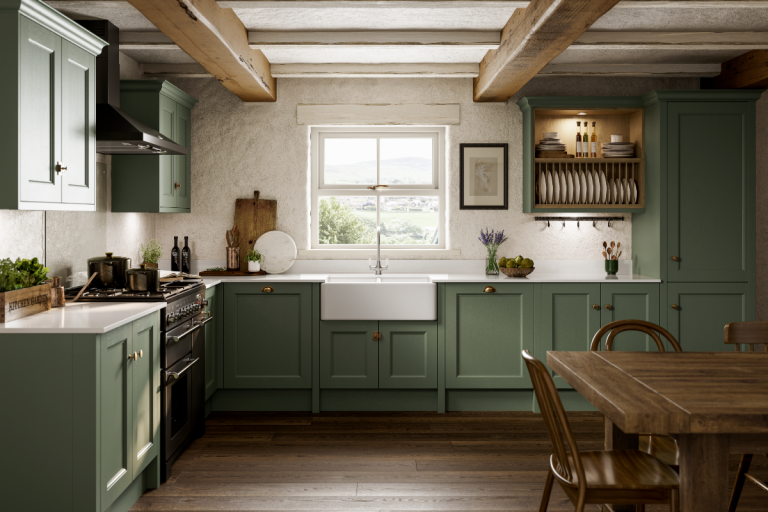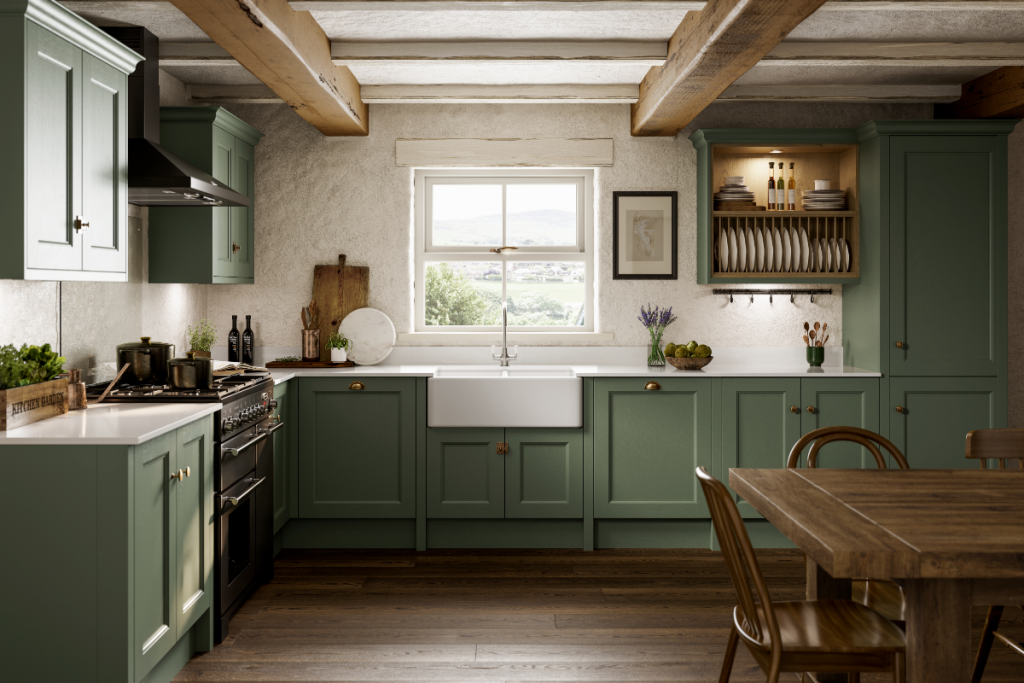 But do you have limited space available? Don't worry, there are more compact designs on the market. They can help you achieve the same look while not taking up too much space.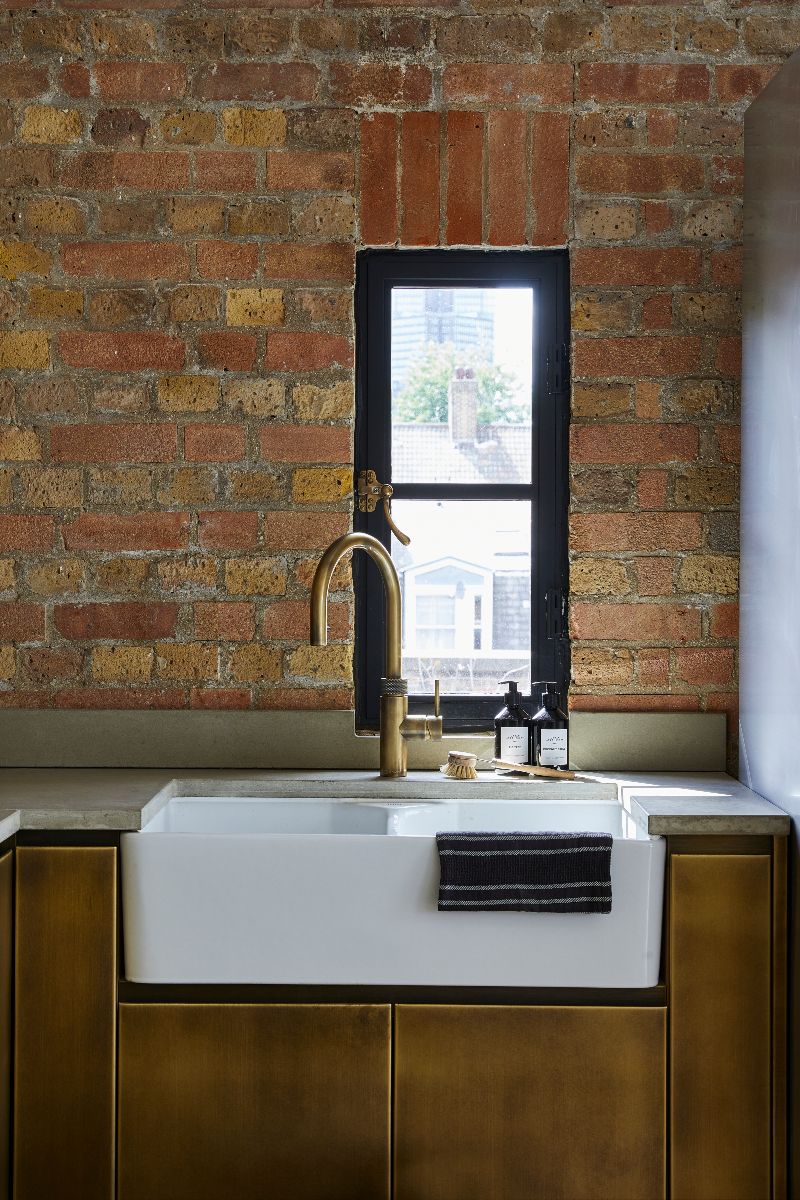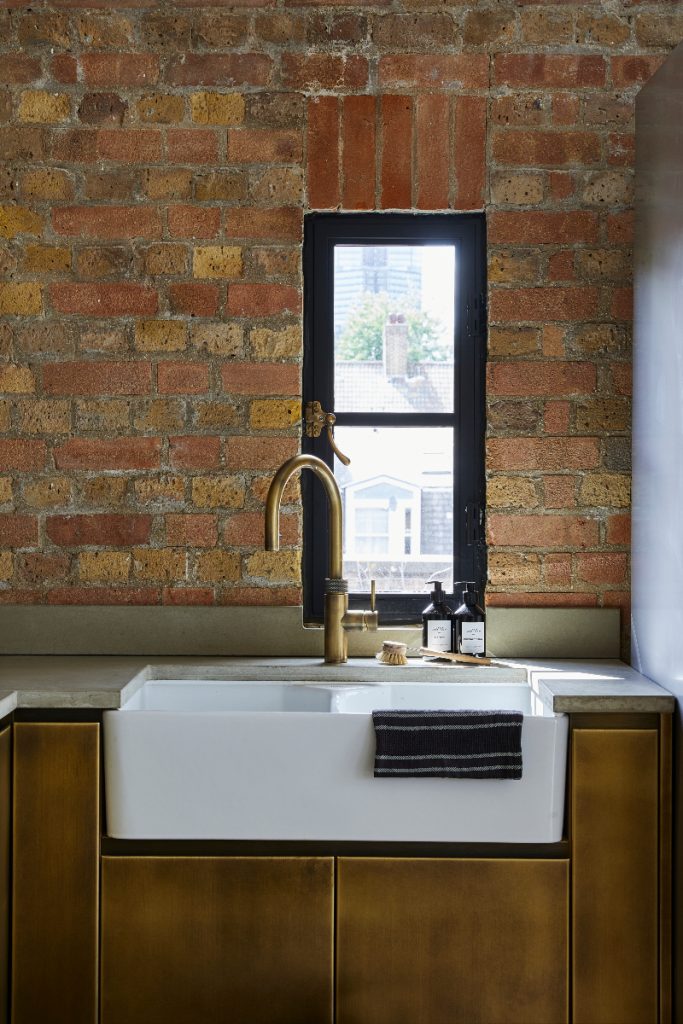 And why not include a Belfast sink in your bathroom too?
You can benefit from more washing up space, which is much needed when rushing in the morning. And add a statement feature to your design too. Choose simple cabinetry to store all your essentials or go for a metal stand for an industrial touch.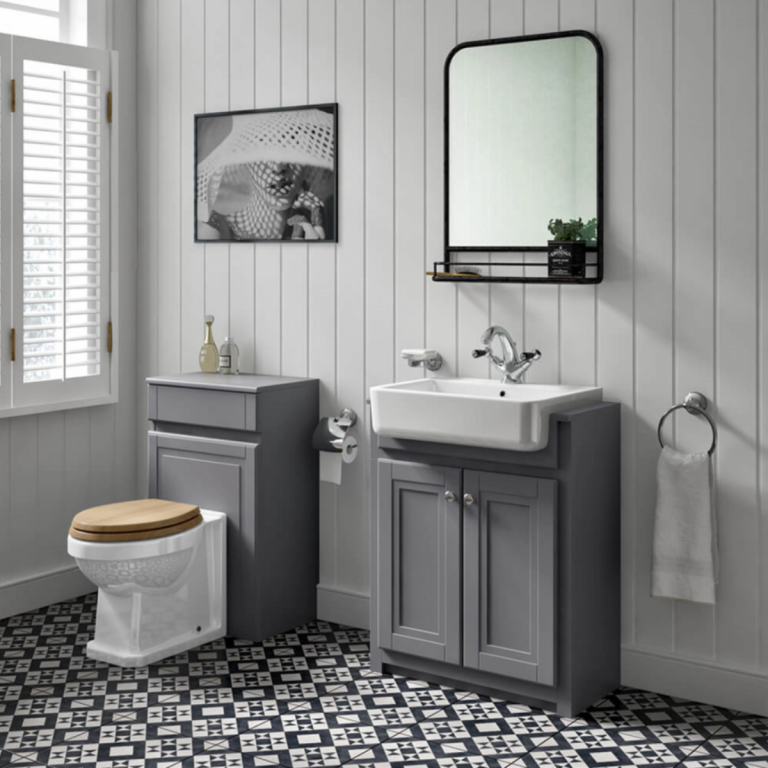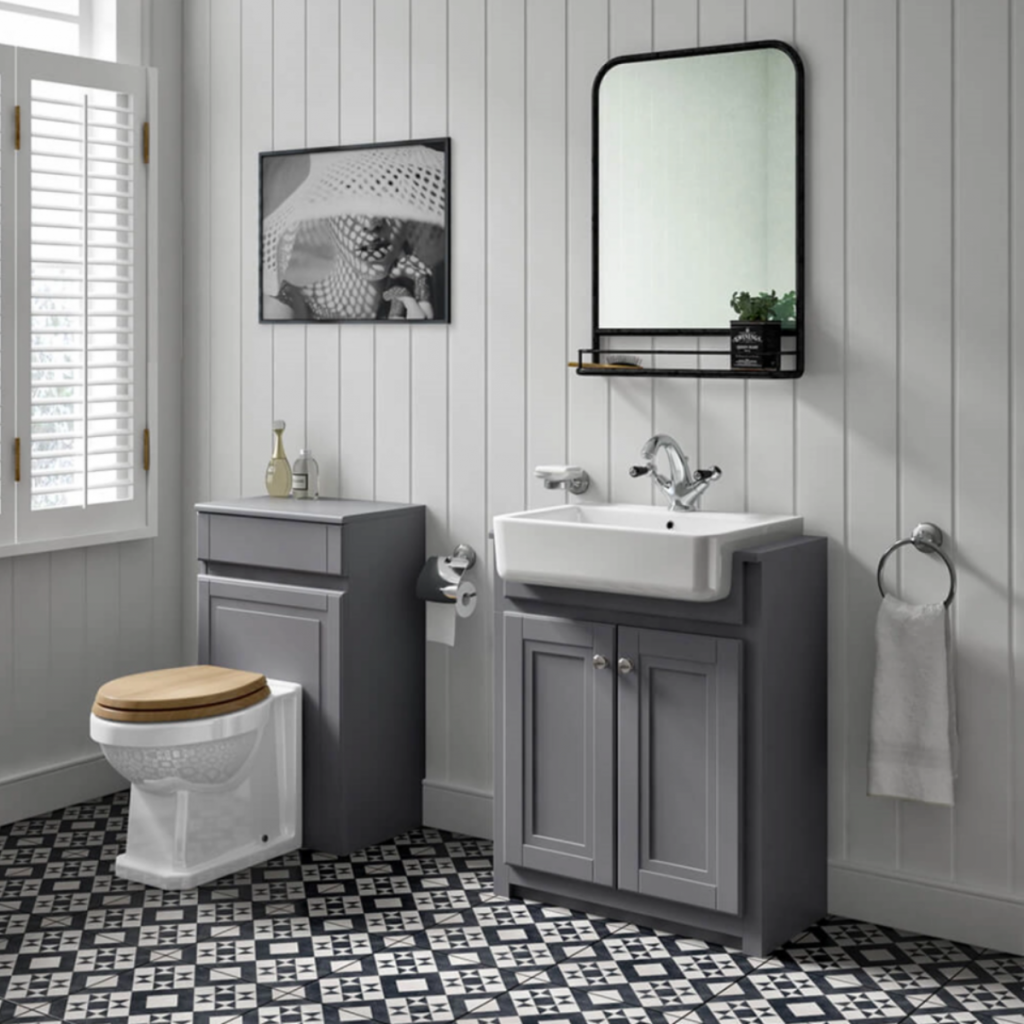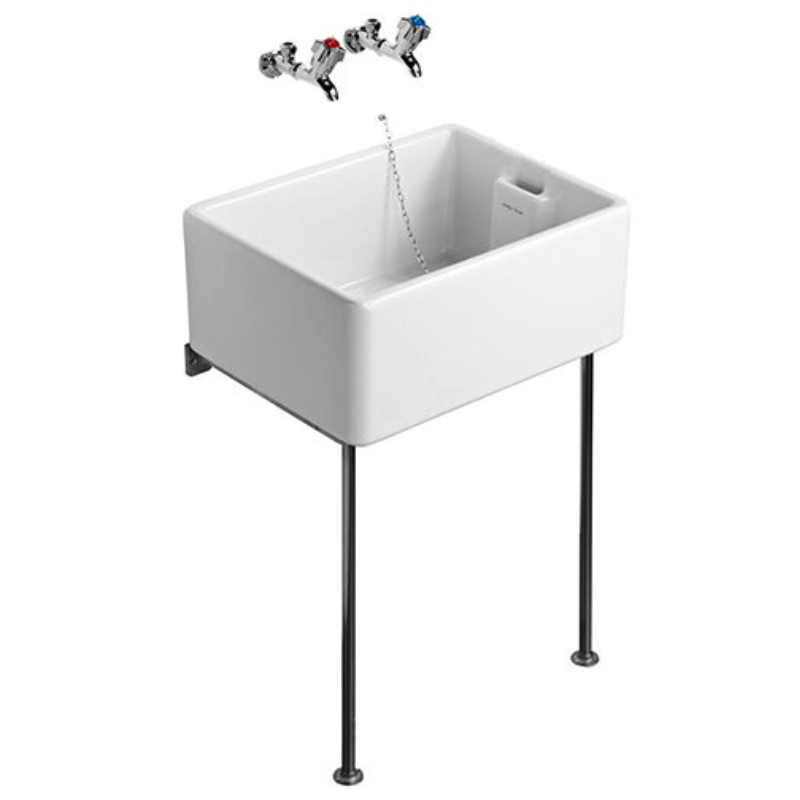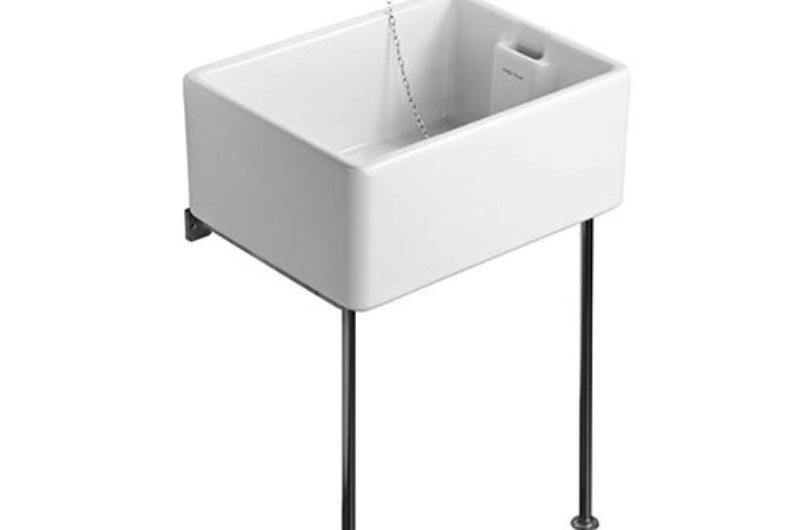 Featured image: Shaws Gallery Shaker 800 sink in Lines Gold, from £657.40, Shaws of Darwen.
About Post Author