Right, I admit it. Tell me about a hi-tech bathroom and I would usually turn my nose up. Aren't we too connected in our day-to-day lives anyway and isn't the bathroom the last sacred place where we can escape Wifi and technology? I'm not sure I want Alexa to talk to me while I'm brushing my teeth or want notifications while relaxing in the bath. BUT, not one to shy away from being persuaded, I've realised that some hi-tech bathroom fittings could actually be really useful (and even luxurious – that's got my attention).
What I have learned is it's not all about being connected (thankfully), but more about improving how we use the space, personalising the bathroom to our needs and even being more hygienic and saving water. The key to going hi-tech in your bathroom is to work out which products will be most useful to you. Ok, I'm listening. Are you? Journalist Rachel Ogden gave me the lowdown on the latest…
Get a smart shower
At their most simple, they can be controlled by a remote elsewhere in the bathroom – often for setting either the temperature or spray patterns. The really advanced ones include personalised profile settings and added sound, light, and scent for a more relaxing experience.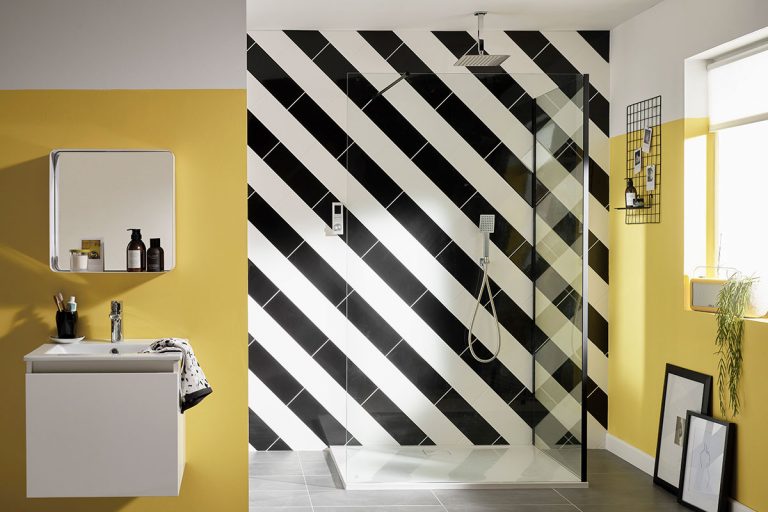 The most useful feature I reckon will be the ability to set the temperature before stepping under the spray. It's ideal for families, to help prevent scalding, and busy households to minimise the amount of time waiting for water to get warm enough. However, bear in mind that most smart showers require between 1 and 3 bar of pressure, so double check this before you buy.
Make more of the bath
There's been technology in baths for some time, but most has revolved around chromotherapy (using light) and aromatherapy. The last few years have seen more focus on functionality.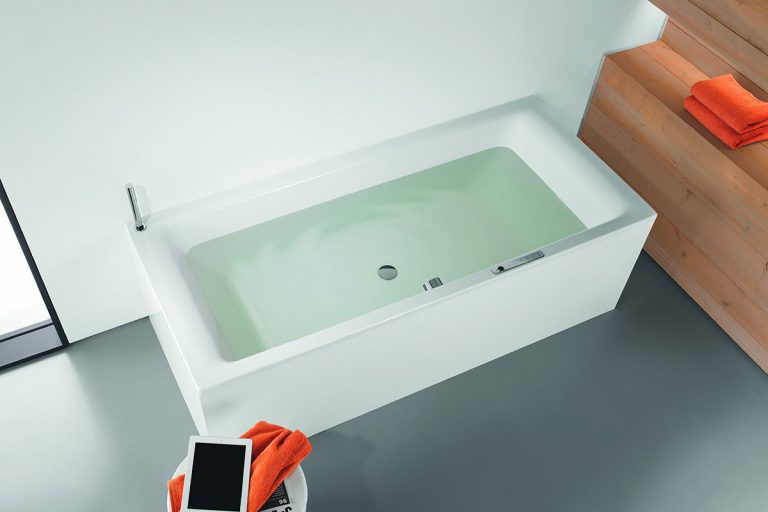 One highlight is Kaldewei's Sound Wave audio system which is installed under the bath and turns any of the brand's designs into speakers for Bluetooth-connected devices – clever.
Grohe has designed its first range of Essence freestanding baths that don't require an overflow. It uses pressure sensors to detect the weight of the water, so an electronic control can release the drain when the bath is almost full. This could help save you water and prevent accidental flooding.
Embrace the shower toilet
Big in Asia, I predict these will be the norm in the UK sooner rather than later.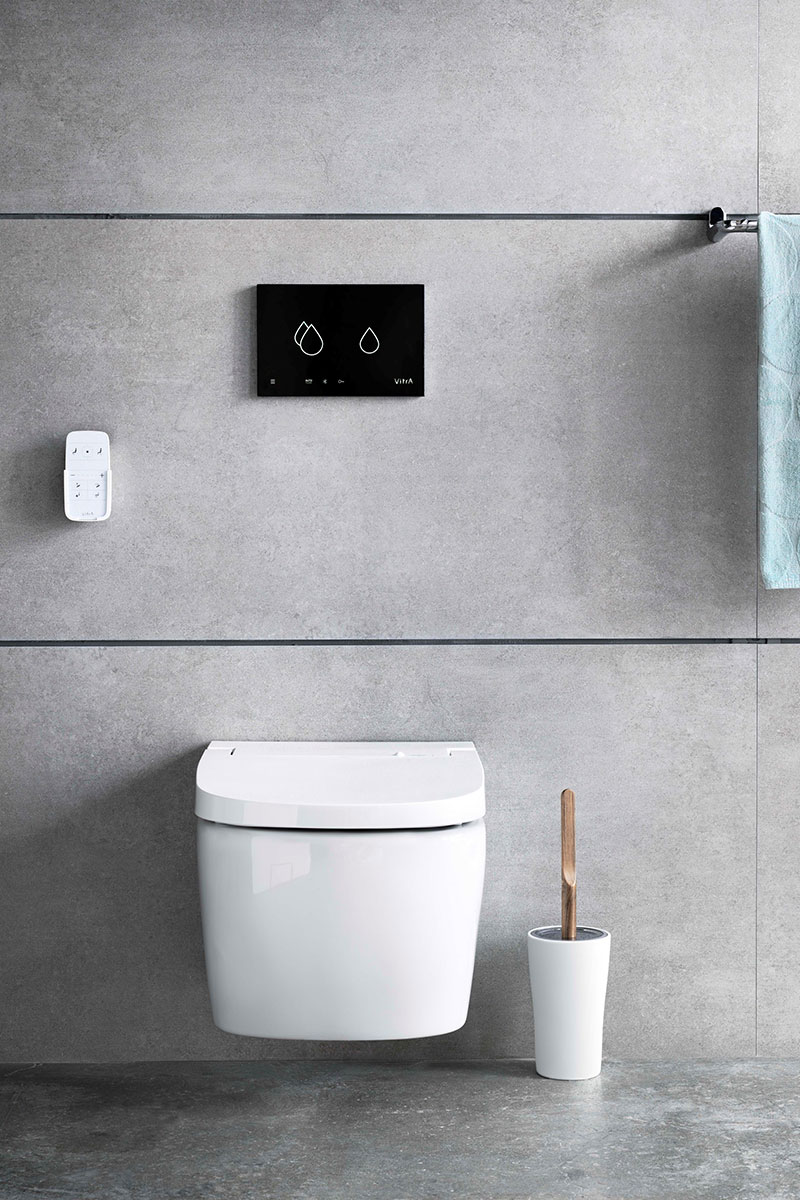 A shower toilet is a WC that combines the functions of a WC, bidet, and warm air drying. Most come with a remote control to select the functions and you can also personalise the settings to your preferences.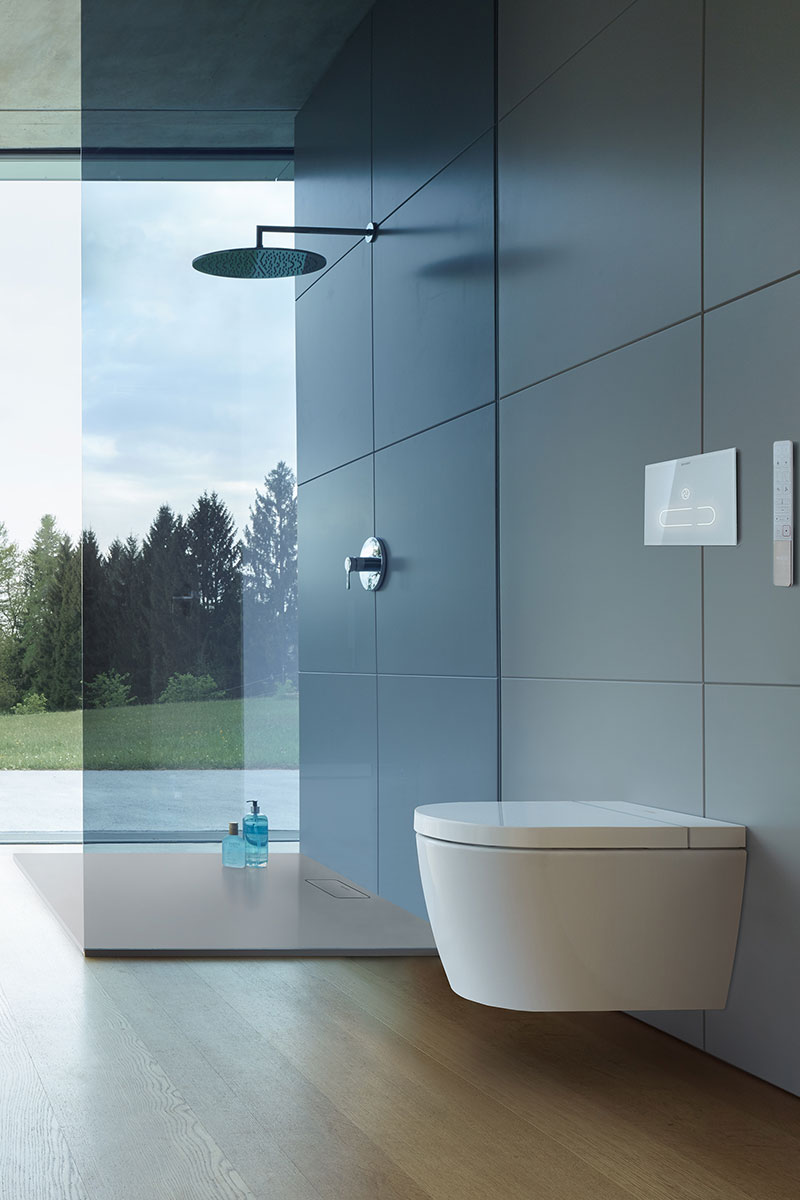 It is thought they increase hygiene as they clean themselves and extract odours, plus these smart ideas remove the need to touch a flush and reduce the amount of toilet paper you use.
Many also have motion sensors that light the way at night and automatically open the lid. Another useful feature is being able to run a cleaning programme, so your WC freshens up when required
or when you've been away on holiday.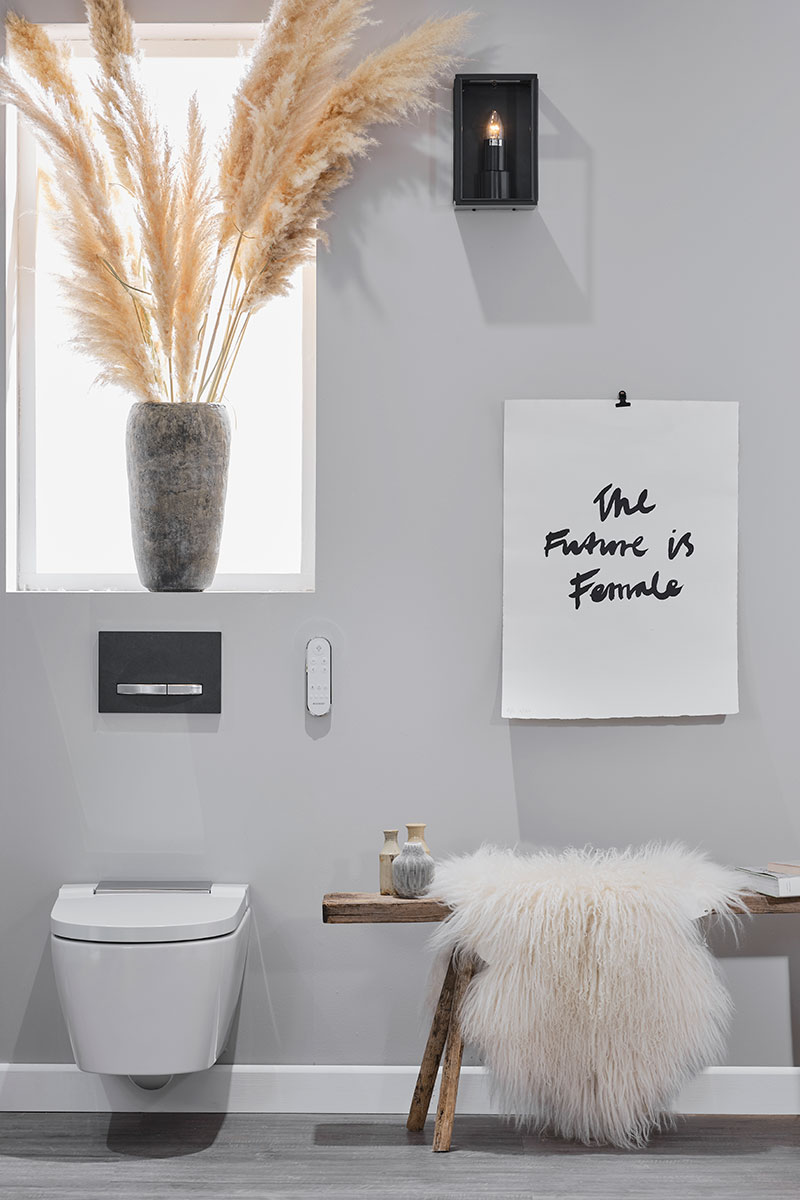 Get a hi-tech tap
Digital taps with sensors to control water temperature and flow put an end to unpredictability at the basin and when running a bath. Much like showers, smart designs can often link to an app or be voice controlled, so you can ask Alexa to start running a bath for the kids and guarantee it'll be the right temperature and depth when they get in.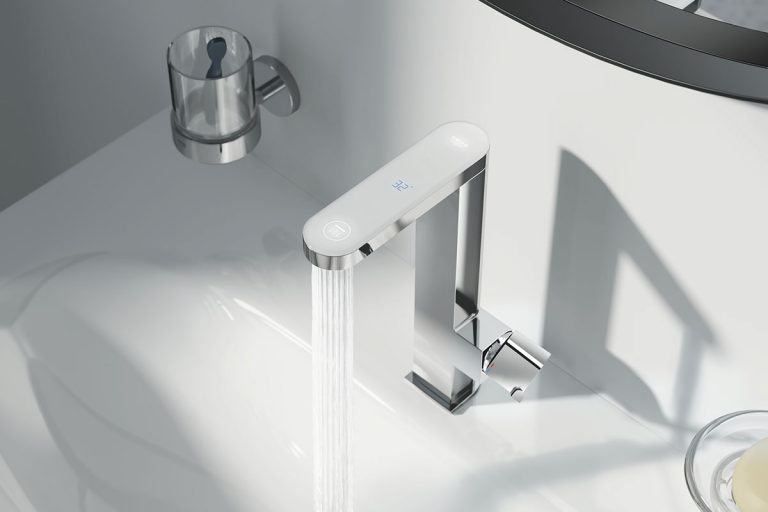 A system such as SmarTap can also integrate with other smart home products on an if this, then that (IFTTT) basis so it'll dim the lights or turn on heating simultaneously.
Choose a multi-functional mirror
Bluetooth connectivity and speakers have turned the humble mirrored cabinet into one of the easiest hi-tech bathroom additions, plus there are more lighting options than before, too.
Some feature smart light controls in which colour and intensity can be programmed or adjusted – it's even possible to simulate twilight. It also combines with your playlist to create a calming lightshow, which can be steered by remote, app or voice.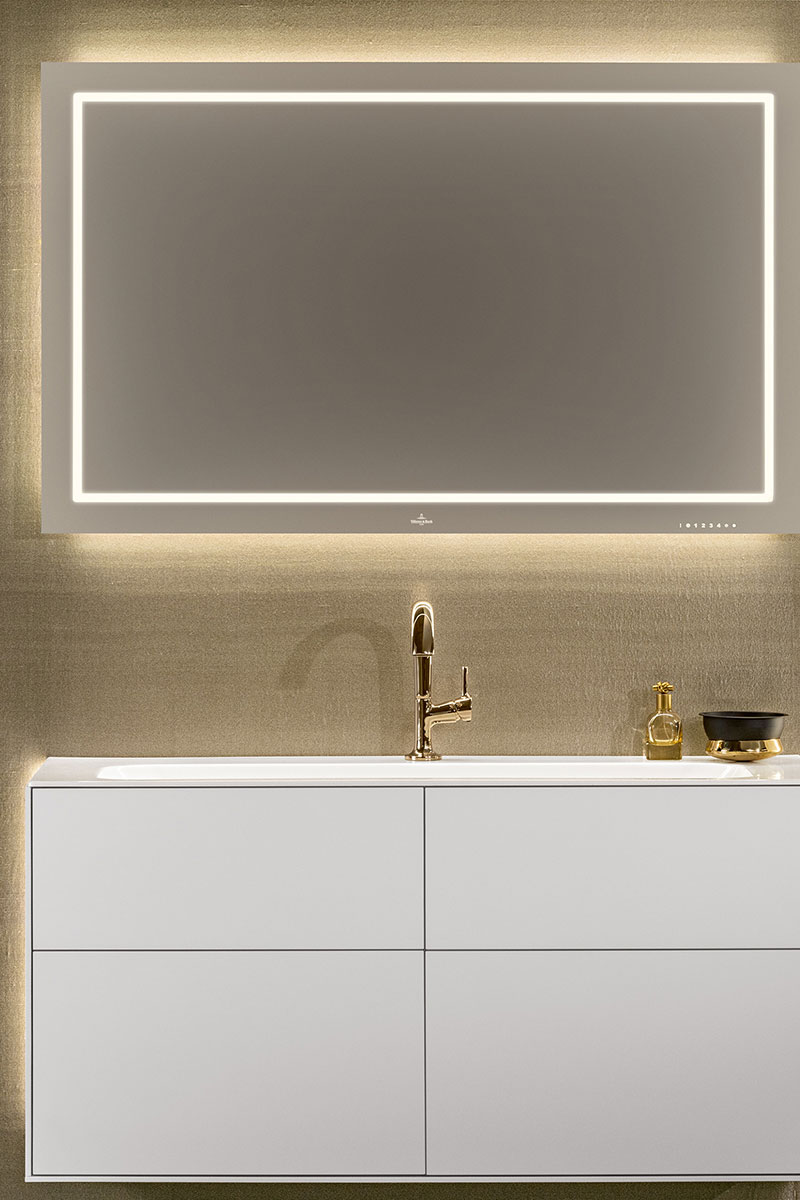 Smart cabinets with LED lighting also allow you to switch between cool blueish – great for waking up or applying make-up – and warm yellow light for a calming effect, and many include USB chargers.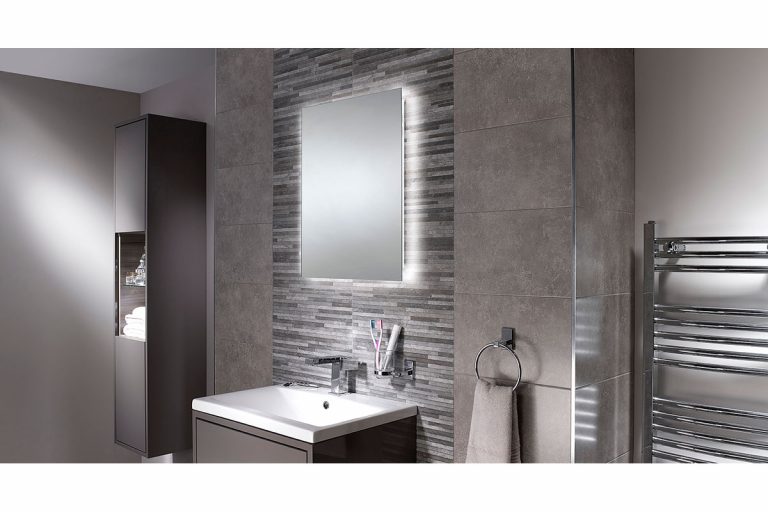 So what do you reckon…convinced you to think about having a hi-tech bathroom after all?
Featured image: SmarTap's intelligent showering system can be controlled using an app or Amazon's Alexa. It also learns from your use, so your shower will improve over time. Available from Victoria Plum.
About Post Author