Imagine stepping into your dream kitchen and giving it a test drive before agreeing to the final design. Well, that's exactly what the latest virtual reality tech from Virtual Worlds can do for you.
Ever wished you could actually see and experience your new kitchen before signing on the dotted line and putting down a deposit? The thought of a new design is always exciting, but as an investment with an infinite number of options on offer and decisions to be made, the process can be daunting. And let's be honest, you don't want to spend the next 10 to 15 years in a scheme with a layout or style that you regret.
So, why not test out your new kitchen as part of the design process? By donning some VR goggles, you could do just that. Let's take a look at how it works…
VR will give you virtual hands
Not only will you feel like you're actually in the room, you'll be able to walk around it and use virtual reality hands to open units and appliances. This is incredibly useful when trying to ensure door openings are the perfect height and working out the correct left or right swing configuration.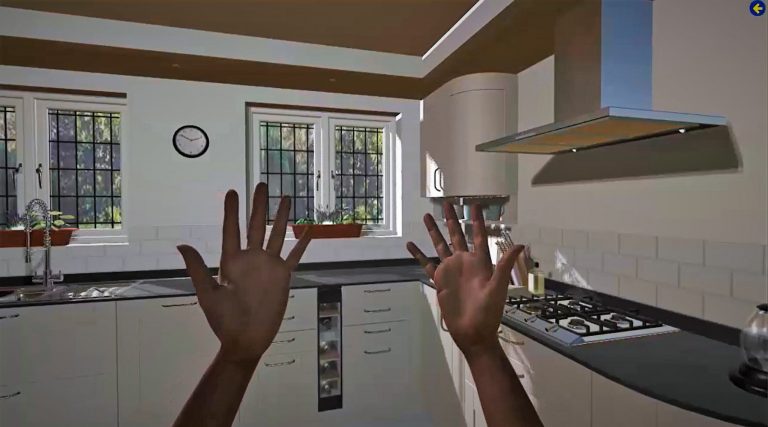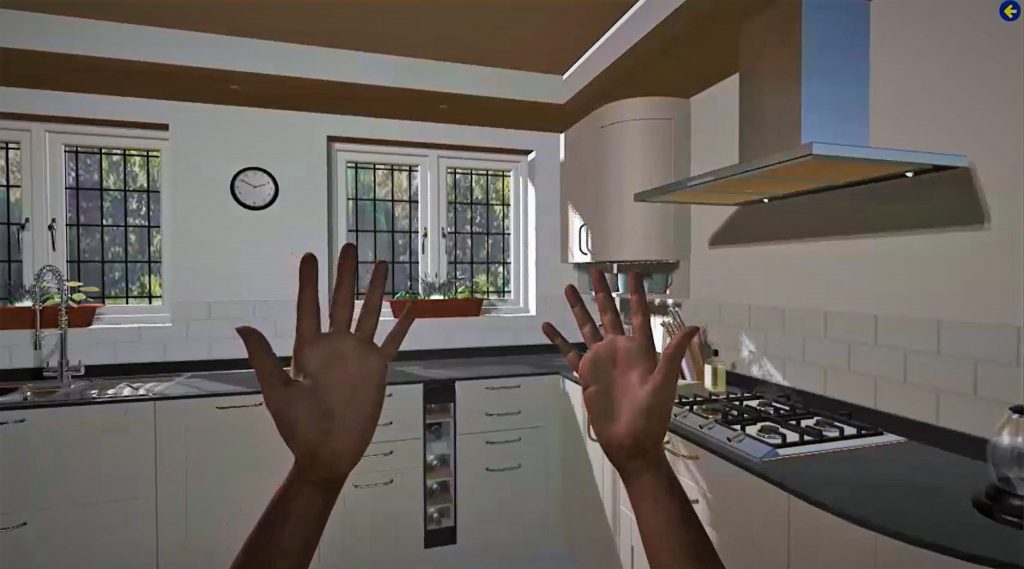 See instant changes right before your eyes
This clever technology lets you compare options including colours, styles, and layout. So if you're not sure about the granite worktop or might fancy a darker shade of blue on your units, you'll be able to tweak the 4D experience and spend time pondering what works best.
Check the layout works
It's all very well saying you want the fridge next to the entrance to the kitchen, but what if you can gain more storage space with additional units by placing it in another spot? Or maybe you want a large, open worktop area for food prep next to the kitchen sink? By diving into your new kitchen and testing out how you'll be using the space, you can be sure you'll be getting the dream kitchen that not only looks amazing, but is designed around you and your kitchen habits.
View your kitchen from every perspective
With Virtual Worlds 4D Theatre, you can really immerse yourself in the design. Walk around, crouch, and view every part of the space from all angles and viewpoints. But what about different times of the day? Well, you can set the virtual time to view your kitchen during the day or evening and see how natural light affects the look of the space. And when the time setting is changed, so do the clocks on the wall of the virtual room – clever!
Watch the seasons change
A new kitchen is for a long time, right? So you'll need to make sure you like the look year-round. My top tip when using Virtual Worlds 4D Theatre, is to make the most of the time settings by also changing the time of year. In doing this you can see at what point in the day the autumn sun shines through your kitchen window and see how it looks in bright summer sun.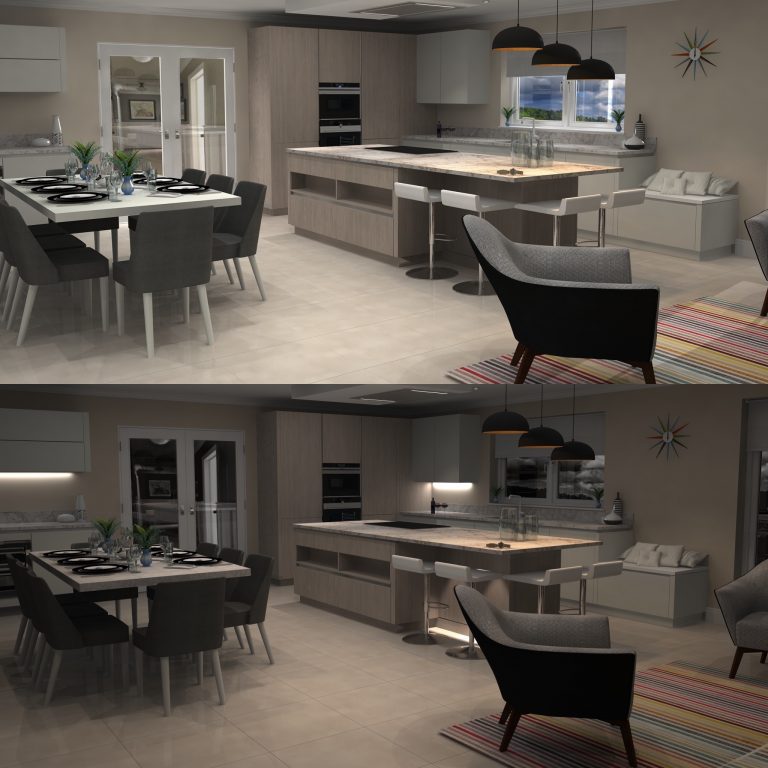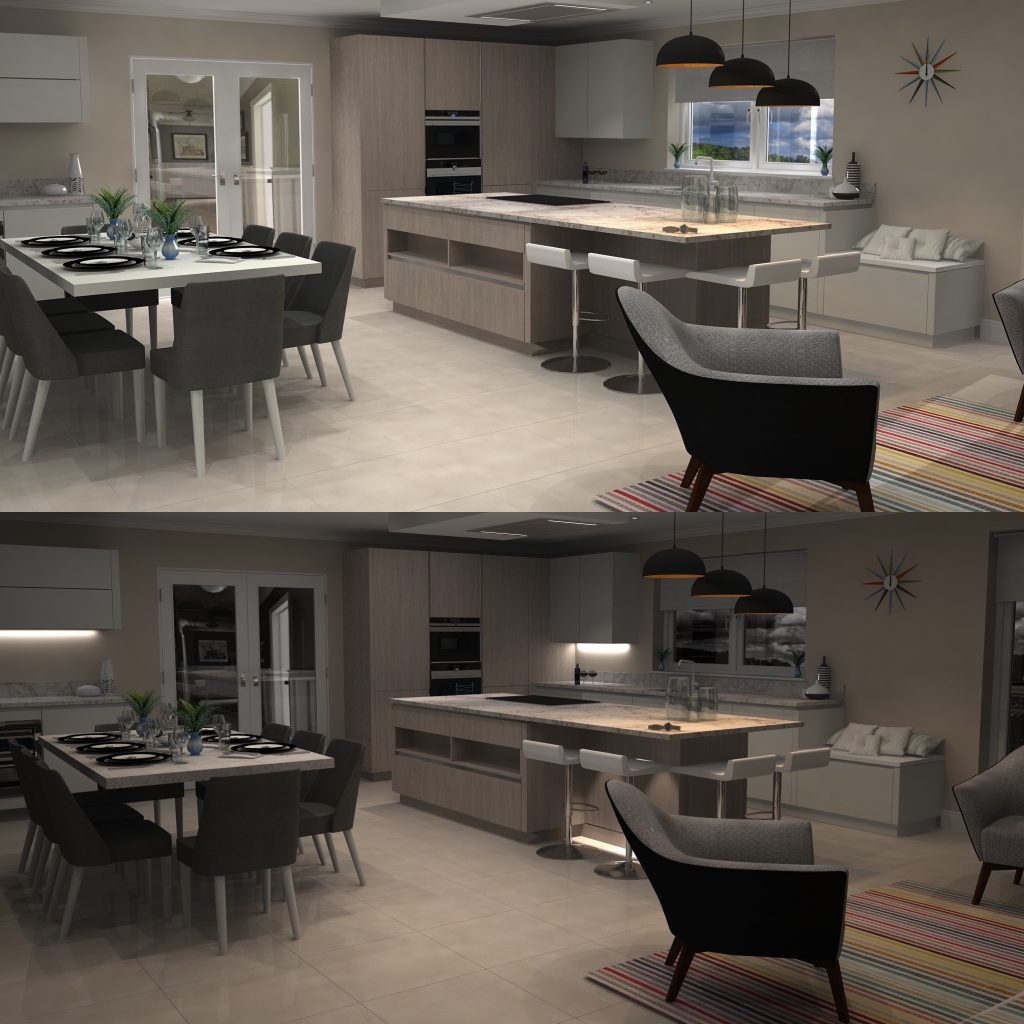 Want to see your new kitchen in virtual reality?
More than 300 showrooms use Virtual Worlds 4D technology, which allows you to step inside a true-to-life simulation of your design. When people ask me how to get started using 4D technology, I always advise going to your local independent retailer who has Virtual Worlds 4D Theatre. To really get the most out using Virtual Worlds, I suggest talking to your designer about the options you're considering in advance, so they can have them ready for you to compare.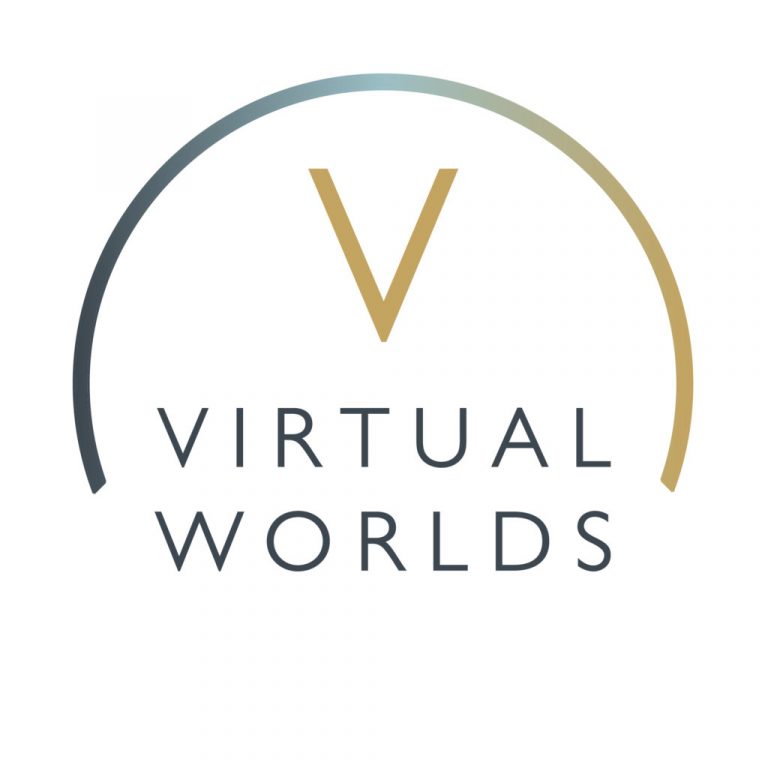 Want to test drive your dream kitchen? To find your nearest independent retailer with Virtual Worlds Theatre, visit find4d.com.
This article has been created in partnership with Virtual Worlds.