Whether you're thinking about a full bathroom renovation or looking to refresh the existing suite, your taps should be high up on your wishlist. The smallest changes to a space can sometimes make the biggest impact after all and these days there is so much choice when it comes to shapes, finishes, and styles. But what's your tap style?
With the help of the designers at VitrA, we look at the latest bathroom tap trends to keep on your radar…
Bathroom tap trends
Matt black finishes
A bold finish on a bathroom tap is eye-catching whilst still easy to style. VitrA's Origin range of taps are offered in matt black, and are made using physical vapour deposition, which means the finish is corrosion and scratch resistant. Add a matt black tap to a crisp white basin for a simply modern look, or create an industrial feel by pairing it with a concrete basin in a pastel shade.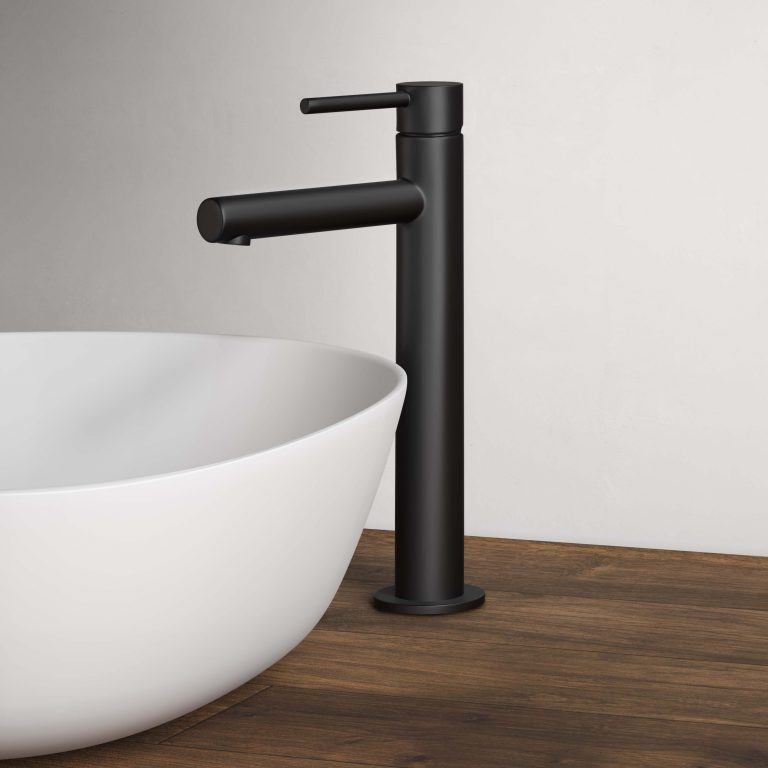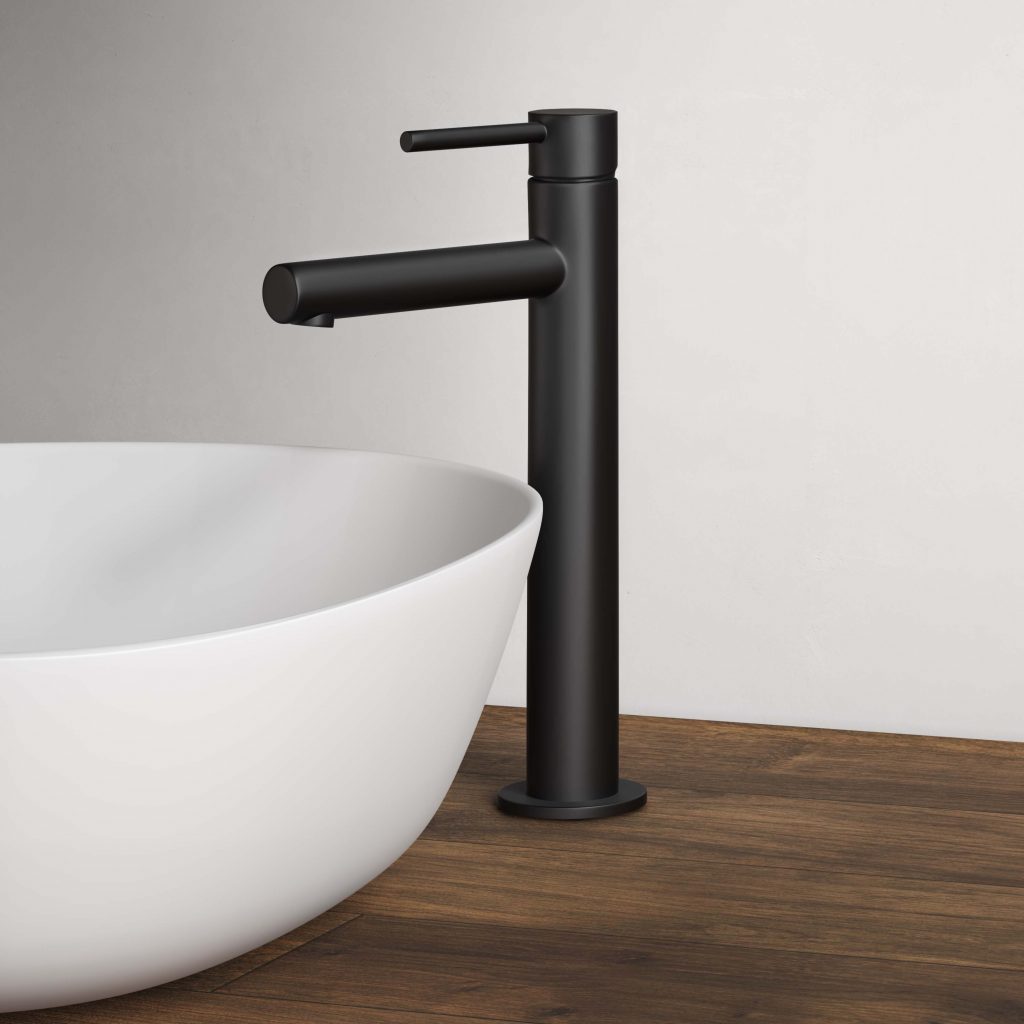 Bathroom tap trends
Go hands-free
Touchless technology in the bathroom is becoming more and more popular as we try to avoid contact with surfaces and keep our spaces as clean and germ-free as possible. Sensor operated taps mean you can wash your hands without needing to touch the tap at all. VitrA's AquaSee touch-free taps have a built-in sensor which triggers the water on and off with a wave of the hand. Not only is this much more hygienic, but it also saves water, too. By stopping the flow of water the moment you move your hands away from the sensor, and eliminating the risk of accidently leaving the tap running, you can be confident you're using the exact amount of water you need with no waste.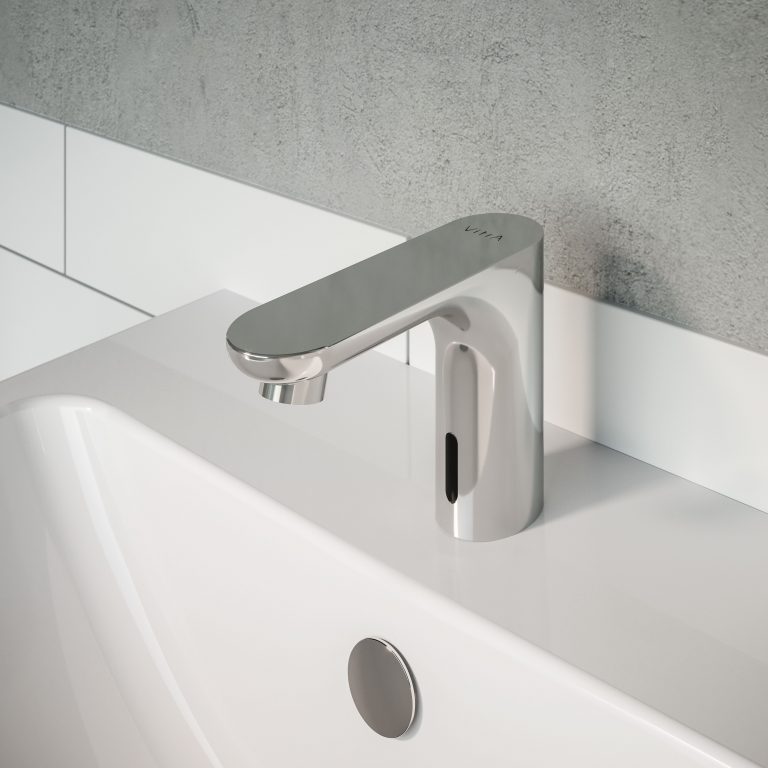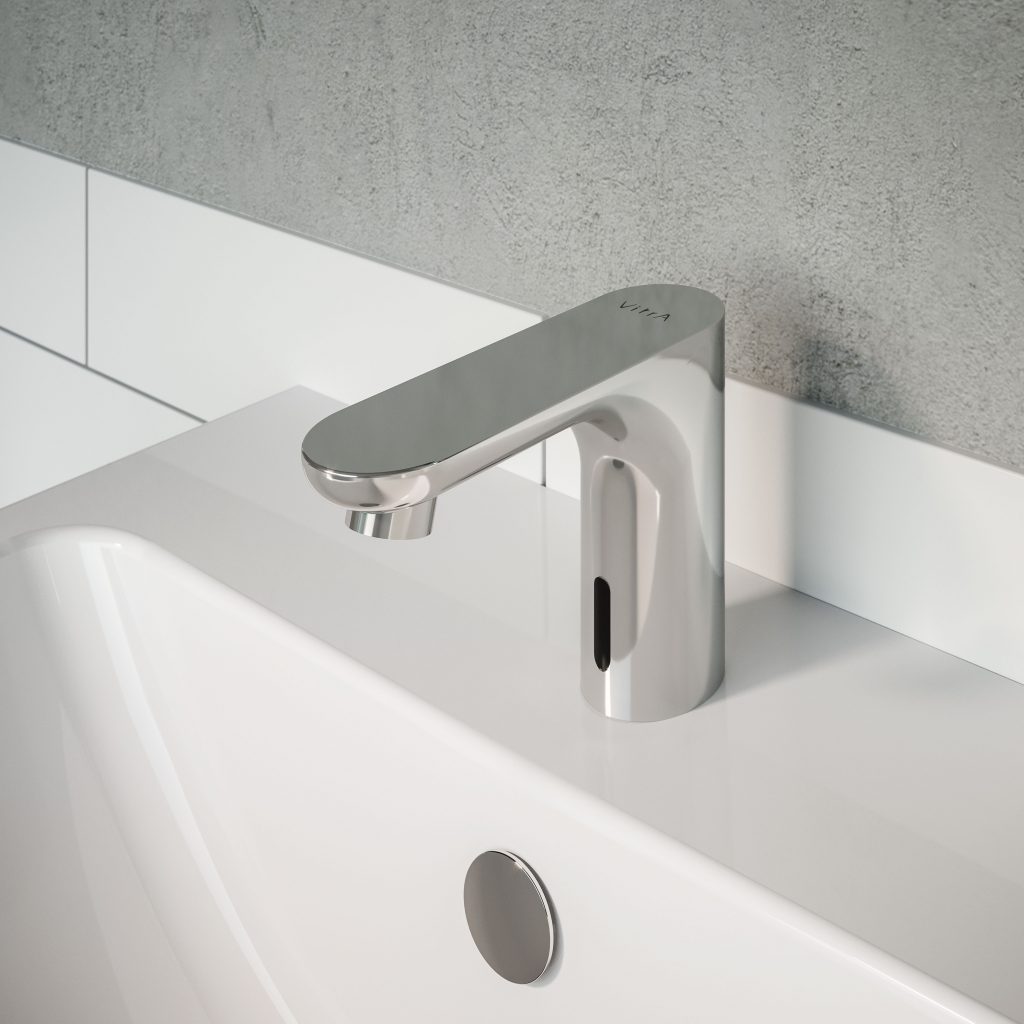 Bathroom tap trends
Matching brassware
For a striking design, choose a finish and use this across the whole bathroom for an integrated look. So, match your basin tap's finish to your WC. Then add in a wall-mounted toilet brush holder for a look that's both harmonious and distinctive. Available in four finishes – matt black, brushed nickel, copper, and chrome. The Origin range from VitrA includes shower heads, hand showers, shower mixers, basin mixers, toilet brush and roll holders, and toothbrush holders. So you can keep everything looking nicely matched.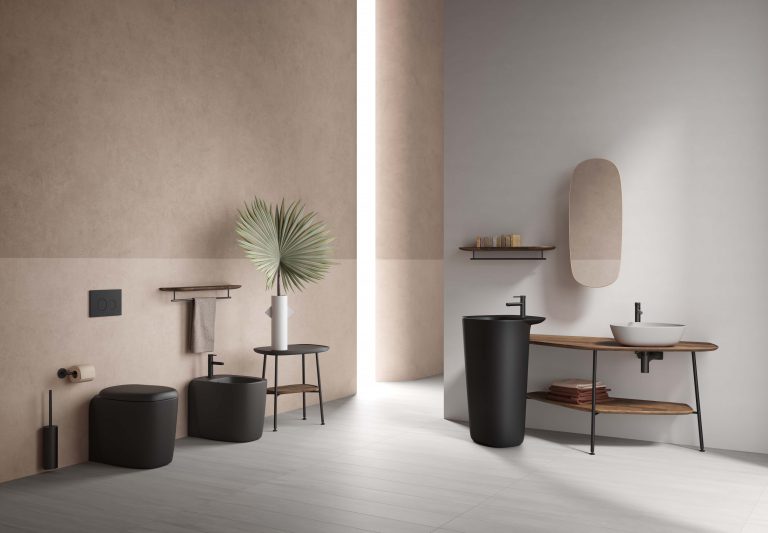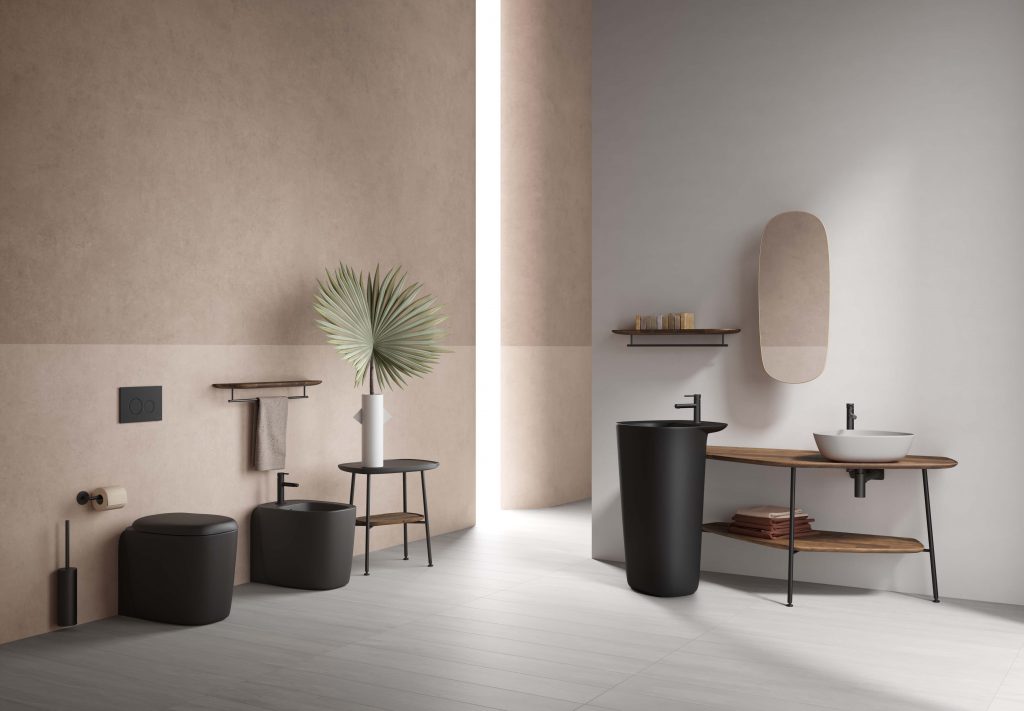 Wall-mounted taps
Love a contemporary look? Wall-mounted mixer taps are the way forward for you. Although best paired with a countertop bowl, you can also use with any type of basin. But check there's either enough clearance space on the wall, vanity back or upstands. A bonus of wall-mounted taps is that, as the name suggests, they're always on the wall. So you'll free up space around the basin for accessories and keep everything nice and easy to clean.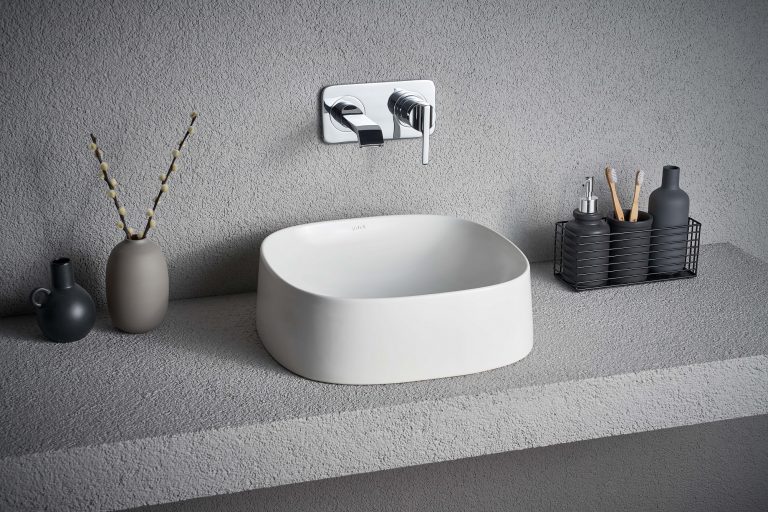 Sustainable taps
If there is one thing we can be sure of, sustainability and doing our bit for the environment is going to continue to be a hot topic. There are lots of ways to save water and energy on taps. One of the main ways is limiting the maximum temperature and power of flow using clever fittings found within the tap itself.

VitrA has adjustable cartridges in many of its taps which can be easily adjusted to limit both flow and temperature. This means you can set each to your own preferences. In addition, you could save you up to 60% waste compared to a standard tap without such a cartridge. It's also good to know that choosing taps with a built-in aerator means you can keep a powerful flow while saving on water.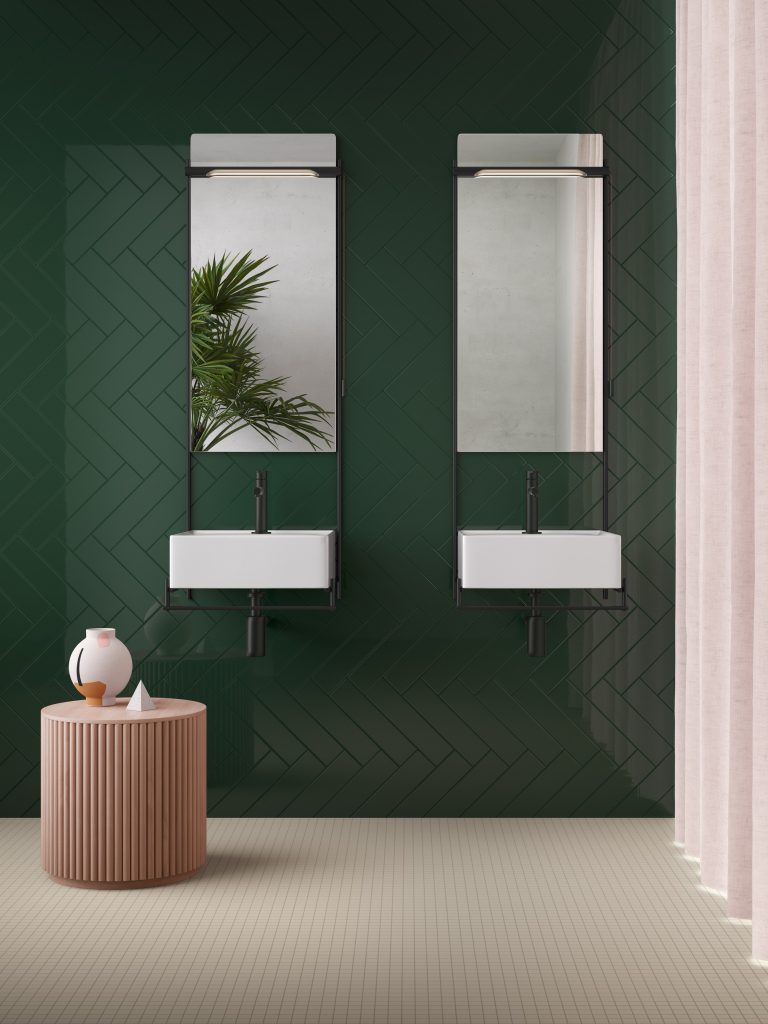 So now you've checked out these bathroom tap trends, what's your tap style?


In April, VitrA will be opening its new showroom in Clerkenwell, London. Find out more by visiting the VitrA London showroom website.
We created this feature in partnership with VitrA.
About Post Author