It's that glorious time of year when we look at what's coming up and we could all do with a bit of loveliness to look forward to couldn't we? And what a selection of bathroom trends I have in store for you! Over the past year our bathrooms have become a place of refuge and relaxation – mine certainly has. Simple is no longer enough and we are looking for more from our spaces – tech to warm our showers before we get out of bed in the morning, statement baths to give a real wow factor and luxurious touches for that spa-like feel.
As well as chatting to the team about what they've seen on their virtual travels around the very latest bathroom launches, I spoke to @kbbmagazine journo Amelia Thorpe who has come up with five of THE hottest new bathroom trends that you need to know about. So if you're sick of your old suite and looking for a total overhaul, or you just want to refresh your bathroom (because why not?), scroll down and you'll find lots of inspiration here to get you ready for a new year and a new bathroom that you'll love. Be warned, inspiration overload awaits…
1. Terrazzo, terrazzo and more terrazzo
Did you know terrazzo dates back about 500 years, when it was made in Italy using leftover chips of marble and granite, crushed and mixed into a cementitious base to make hard-wearing flooring? It became popular in Mid-century Britain, when it was used as a cost-effective material in the post-war housing boom, and is now enjoying a renaissance thanks to its retro style, distinctive speckled look, and sustainable characteristics.
Today, it can be mixed and poured on site to create smooth floors or bought as pre-made countertops and tiles. Look out for terrazzo-effect surfaces made from high-performance materials designed to help you achieve the look in your bathroom, with easy maintenance.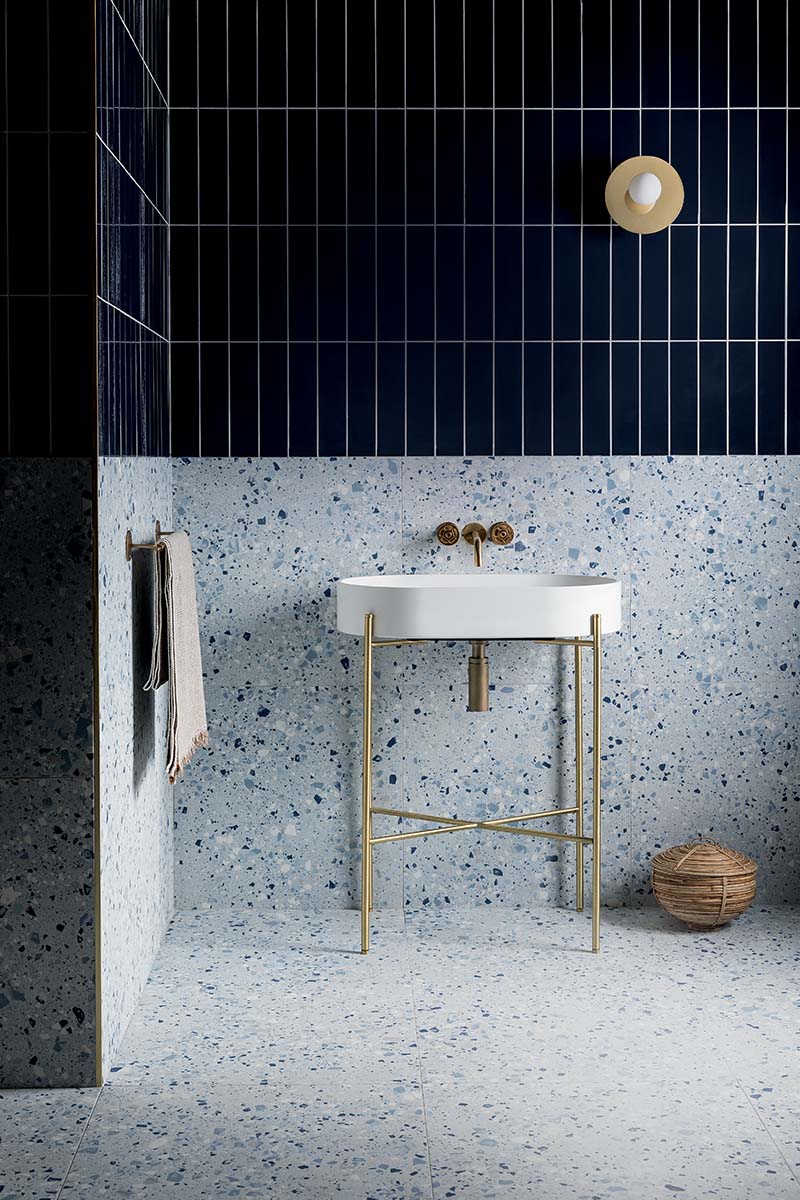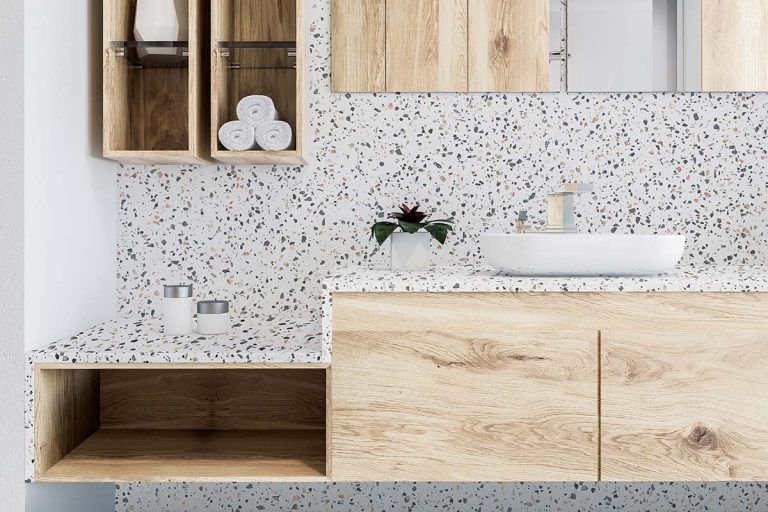 2. Burnished brass
Welcome the mixed metal palette into your bathroom and use it to add highlights, glamorous accents, or touches of warmth and drama.
The move towards combining different metal finishes in one space gives you the freedom to pick and choose your favourite finishes and create an individual scheme.
Use burnished brassware to pick up on warm colours of furniture or tiles, or echo a metallic finish on a vanity unit in your choice of basin mixer to suit your style. Remember, they don't all have to match!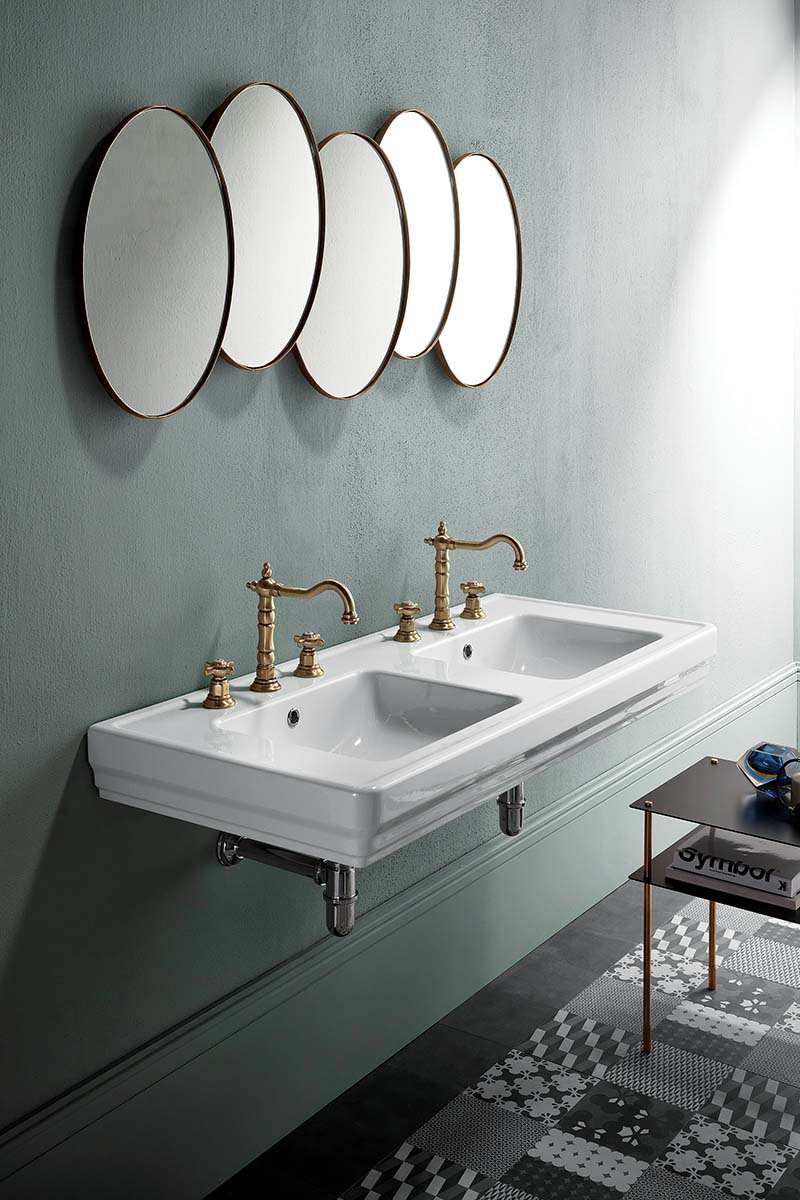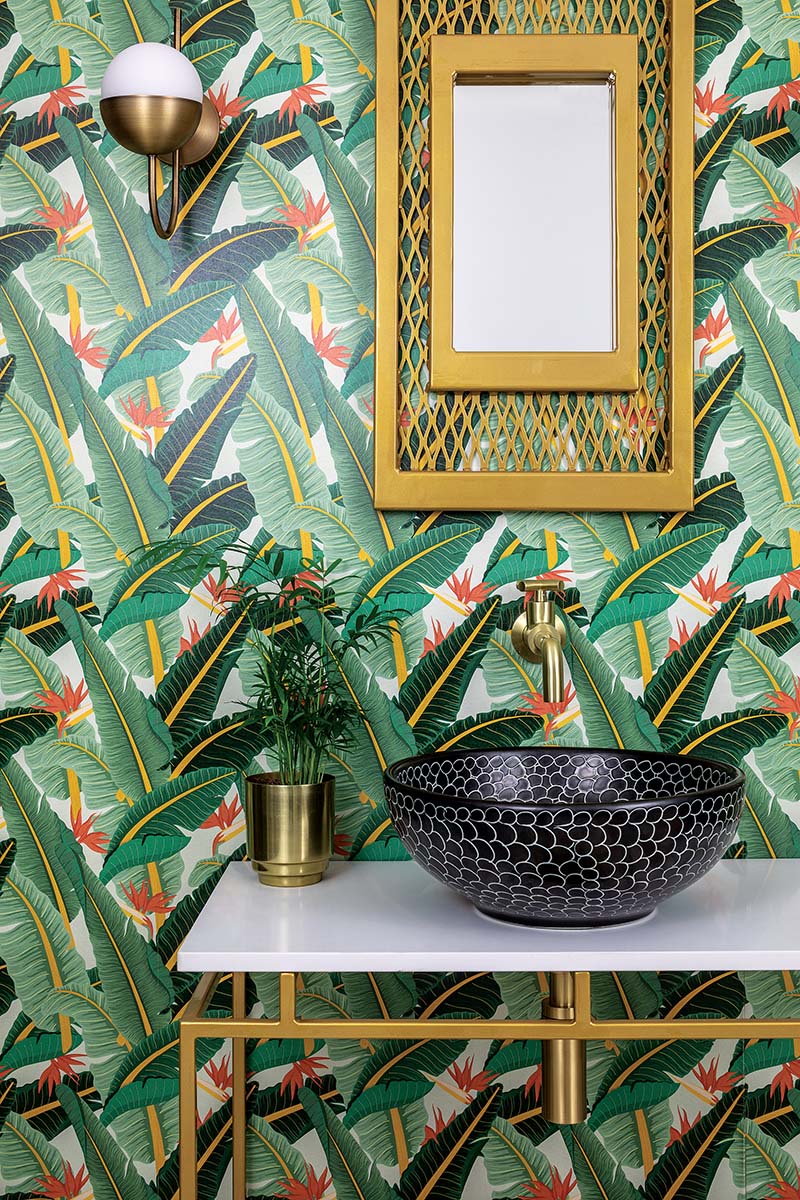 3. Matt finishes
These new-look materials are a subtle way to introduce sophisticated style and tactility to your bathroom. Matt surfaces – from the bath and basin to taps and countertops – can create a softer appearance and feel velvety smooth to touch.
In white, matt finishes present an update on classic style, while in black and graphite, they can add contemporary impact and when used to contrast with white, creating a fresh take on a timeless monochrome style.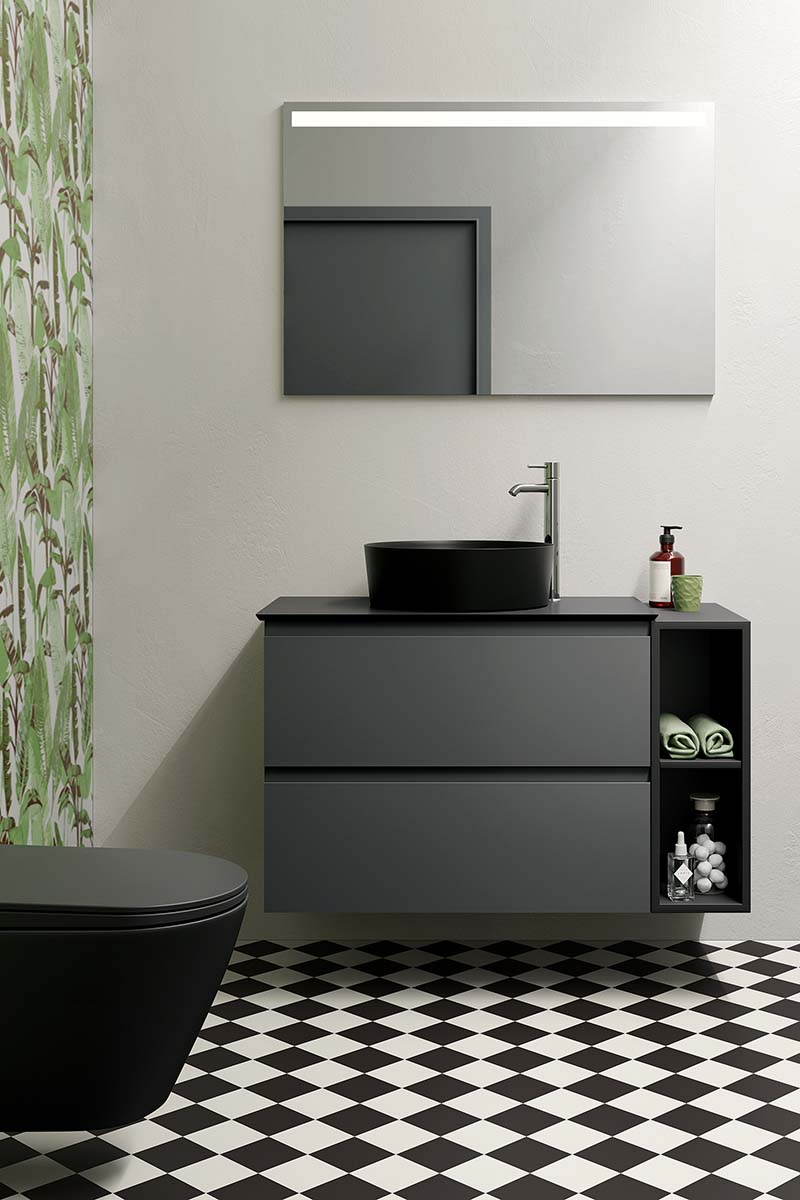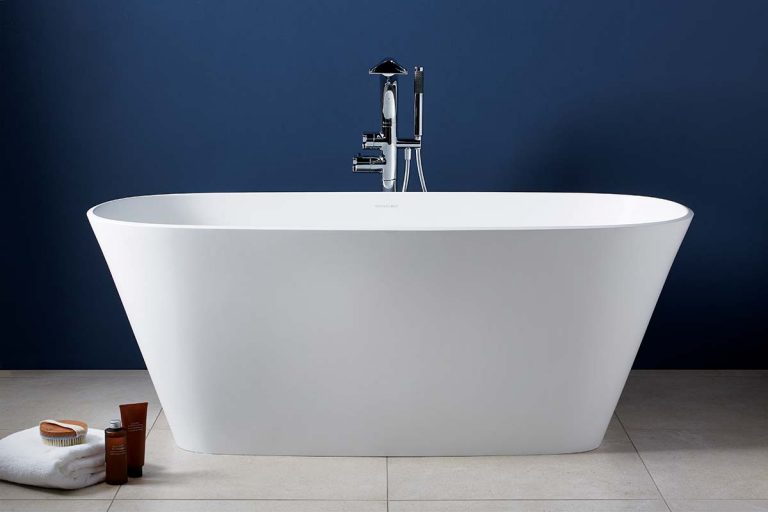 4. Barely there bathrooms
Just as the nude colour palette has become popular in fashion and cosmetics, it is now taking off in bathroom design.
It offers a warmer alternative to white, while its neutral characteristics make it an ideal easy-to-live-with backdrop. Use a blend of calm shades or choose the palest nude or pink as a soft contrast against bolder accent colours like black and grey.
Try it as a wall paint or pick a tile that combines the nude shade with texture. Some of the latest furniture designs are also available in these finishes – perfect for creating a focal point against simple white sanitaryware.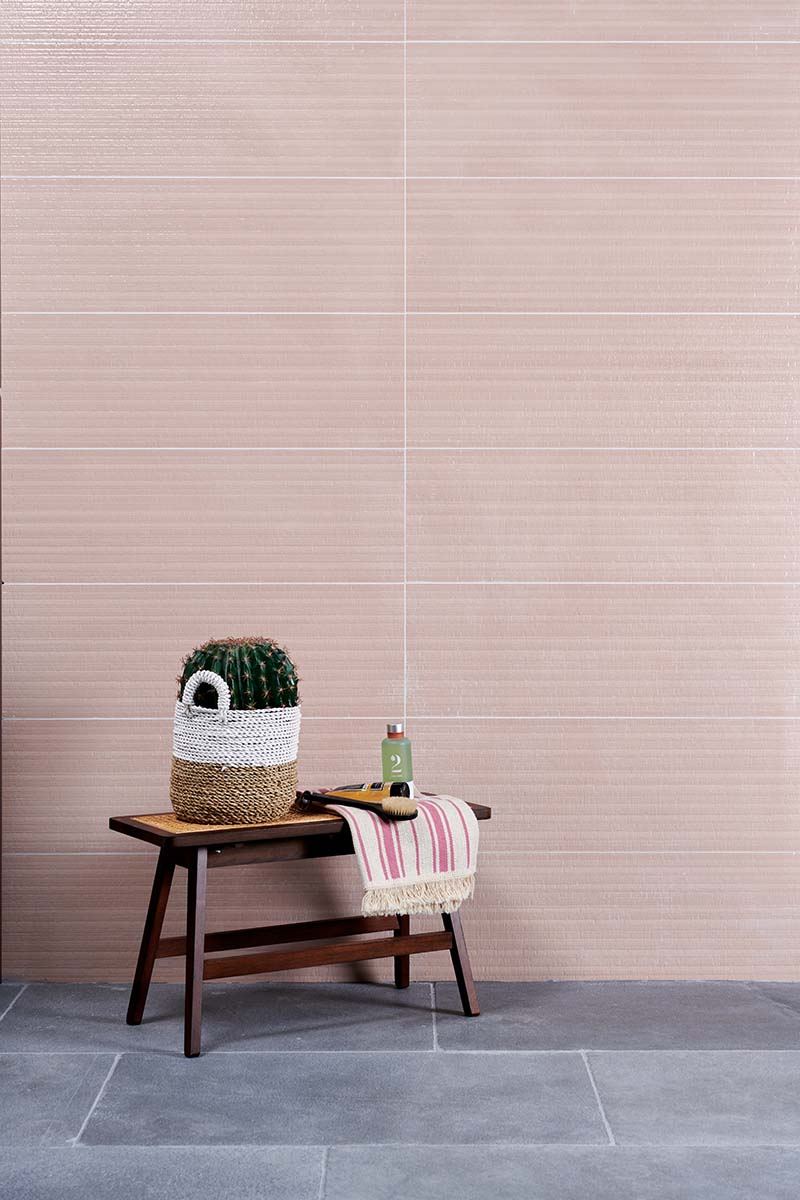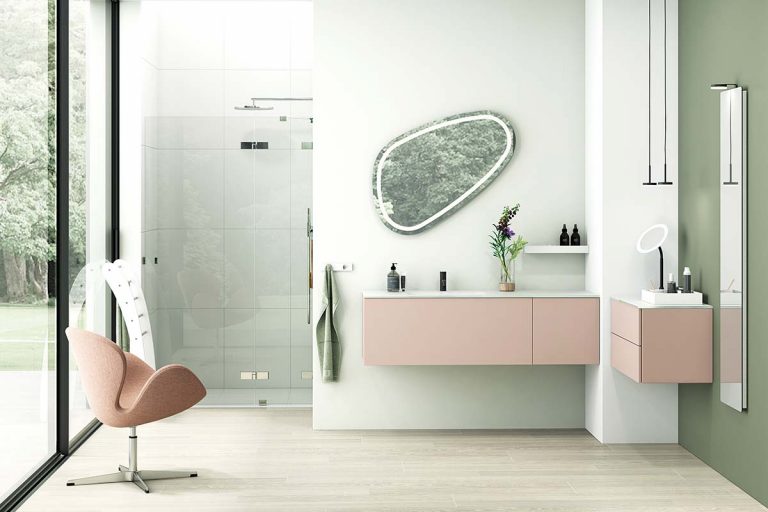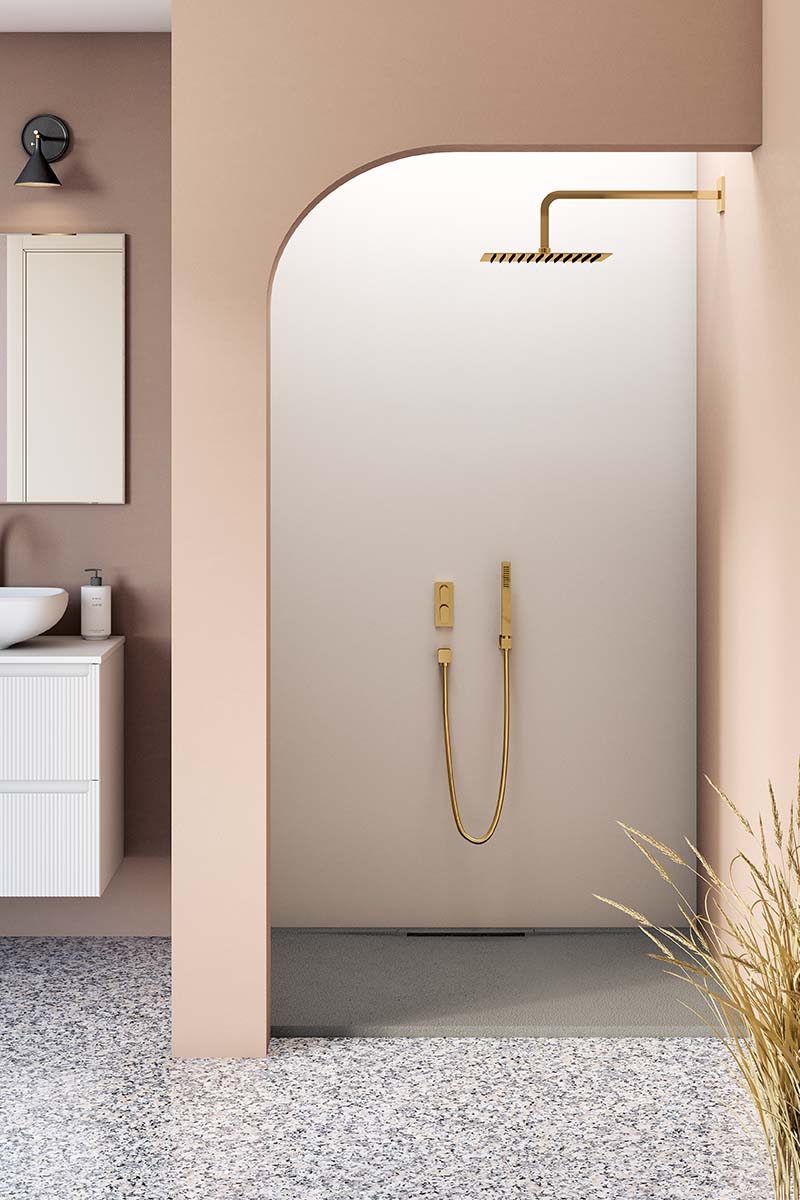 5. Statement showers
Move over, cramped cubicles – today's shower areas are designed to be easy to access, feel spacious, and often come as walk-in designs framed with designer glass panels. This is your opportunity to use striking wall tiles, coloured frames, or even an eye-catching shower tray to draw attention to this inviting zone.
Surfaces need to certainly be waterproof, but ideally also non porous, while you should take care to ensure all flooring has anti-slip properties.
Screens need to designed to minimise splashing outside the shower area, but there are plenty of stylish solutions available now which score highly in the practicality stakes.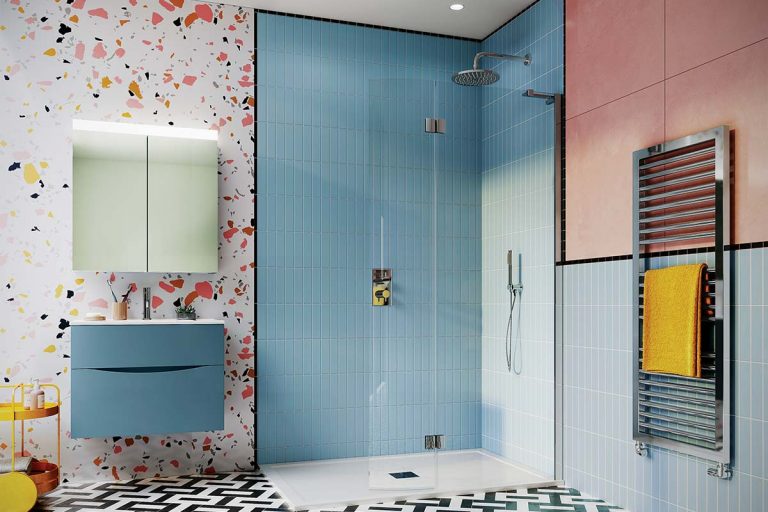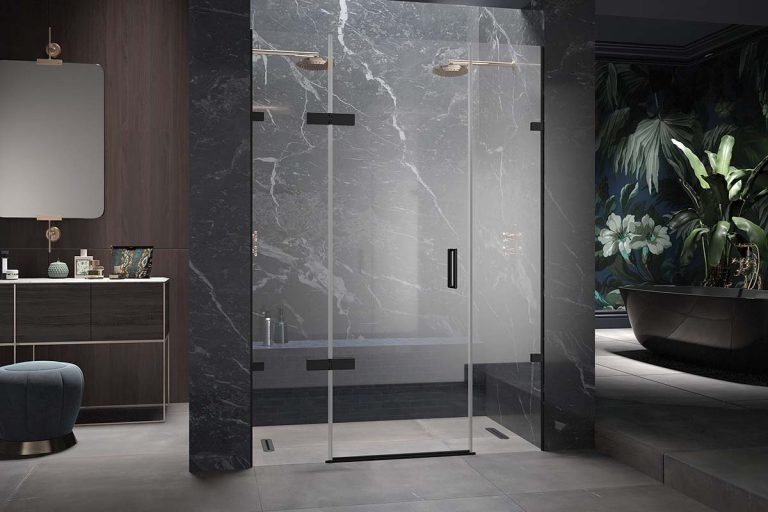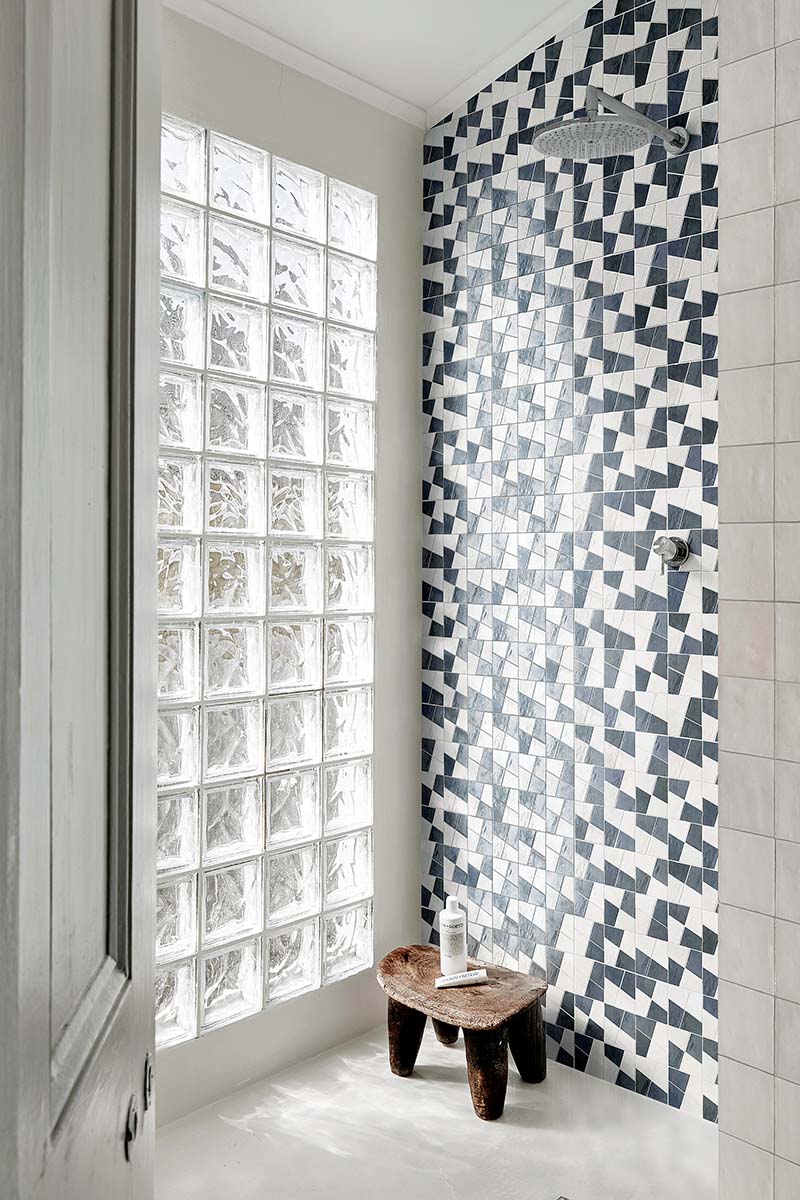 Featured image: A coloured tray is a good way to draw attention to the shower. The Nexsys tray in Lava Black Matt, from £849.60, shown with the Designer cover in gold, £326.40, with Miena basin in matching Lava Black Matt, £802.80, are all from Kaldewei.
About Post Author