There's something incredibly pleasing about looking at a well-ordered bookshelf, wouldn't you agree? A home library has always been my absolute dream – we're talking a dedicated room with floor-to-ceiling shelves (double height, of course), a ladder on rails and wheels, and a cosy seating area.
But apart from my musing about my dreams of the future, right now I'm sure many of us are looking to update their shelves or even add a new one to their scheme. So I decided to assemble some #interiorsinspo to get everyone's creativity flowing with some imaginative bookcase ideas.
After all, with children returning to school and many of us still working from home (and continuing to do so for the foreseeable future), having a separate workspace is pretty much essential.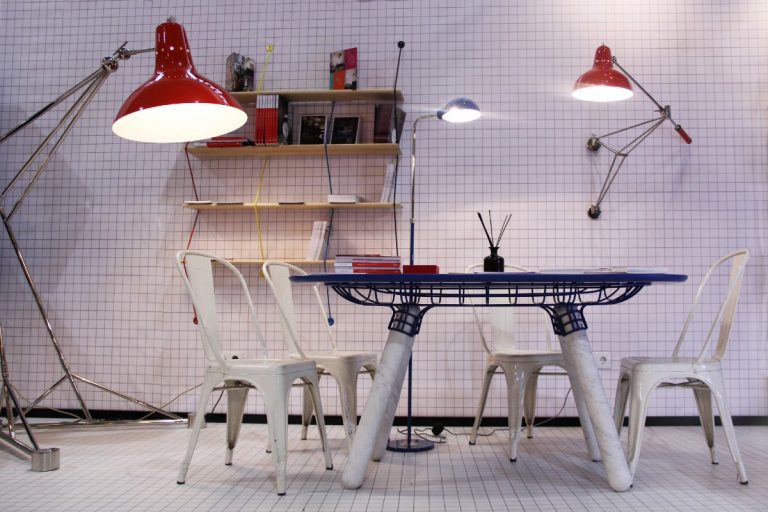 A bookcase is a bookcase? Well, not quite…
When you set out to create your new home office, or a space where your little ones can do their school work without facing distractions, think about what you need. A desk, sure, and a comfortable chair that won't send your back cramping, plus storage for files, pens, and all the other paraphernalia you might need.
View this post on Instagram
A bookcase makes for an excellent room separator, helping to create a separate, closed-off area without actually making you feel closed in. Make sure to choose 'reach-through' designs, which are open on both sides, when going for this, as they won't entirely block off light (unless you fill them to the brim).
In fact, there are loads of options, from smaller wall-hung designs to the classic, tall wall-leaning designs. There are solutions to mount on your desk or even shelves in on-trend metallics that will take your home office from a purely practical space to a stylish set-up that's a far cry from the classic, slightly utilitarian open-plan spaces so many of us usually spend their days in.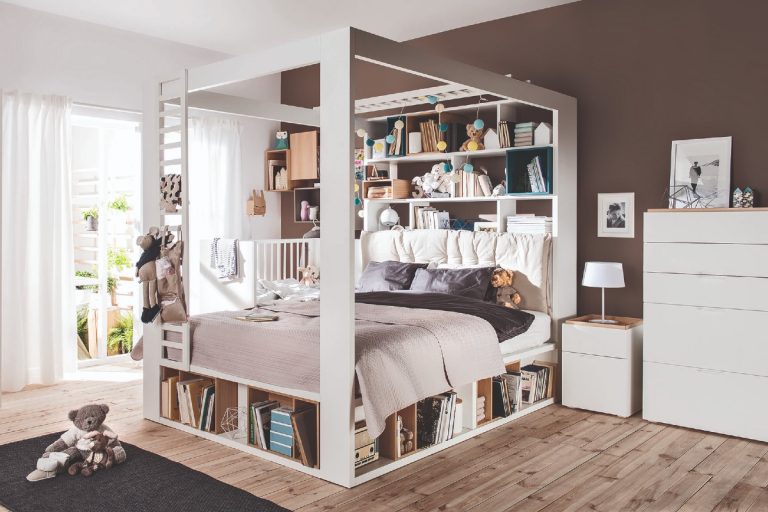 And of course, much like open shelving in the kitchen, they are also a way to express our personalities, be it through the sorting system or any additional things you might want to display beside books.
View this post on Instagram
Holiday memories, photos, trinkets you have collected along the way – the choice is yours.
Some of my friends, for example, sort their shelves by colour to create a rainbow of spines and allow nothing but actual books in there, while others have a more haphazard approach.
View this post on Instagram
Many, however, have a dedicated space for files, their kids' school work, and any books they might need in their daily life.
Speaking of myself, I don't actually have a proper bookcase in my London home (the joy of renting). Instead, my favourites are arranged on a sideboard, together with a few other items – large-format albums and DVDs, mainly – I want to show off, all in front of a steadily building gallery wall.
View this post on Instagram
Back home at my mum's, where my books still fill a good 4m of shelves, it's a slightly different story. I used to have an elaborate system that involved sorting by language, size, and purpose – academic/work or simply reading for pleasure.
Apparently, nobody but me ever understood it, but there's a lesson in there, too: the only person who needs to get the system is yourself.
After all, this is your work environment, and you need to not only find everything as quickly as possible – you're also the one who has to love being in the space.
So go on, let your creative side out.
Featured image: Even if you're planning to add a bookcase to your work space, allow yourself to dream of your own library. This one features Carpetright's Madagascar Wilton carpet in Denim Zebra, £39.99 per sq m.
About Post Author