I'm serious about storage. Is there anything more satisfying than finding a place for everything and making sure everything has its place? I think not. The words 'get your home organised' are enough to give me that motivation to have a good clear out. I rearrange shelves, sort cupboards and generally refresh my surroundings. It all results in the serious glow of 'man, I am so productive' once it's done. You know what I'm talking about, don't you?
So I feel qualified to tell you how to organise your home. There's something very fulfilling about getting organised. I am happy to gloat to whoever will listen about how I've decanted kitchen store cupboard essentials into a nice set of jars. Or found THE BEST solution to sorting my collection of magazines or home office bumph.
So, got a free weekend? Need something to do? I've got you. Here are my top tips to get your home organised. A few things that won't take much time, but will give you long lasting gloat material, trust me…
How to organise your home: Start in the kitchen
1. Firstly, sort out your dinnerware
How to organise your home? Firstly, pop your most-used plates, glasses, placemats and table cloths in a modern dresser closest to the dining table. It'll make setting the table for family meals easier, plus whoever is doing the setting won't get under your feet in the kitchen while you're in there cooking. This one has a sliding door, so you could create a nice display of your crockery and cookbooks and leave it open, or hide away any mess behind the doors (most likely the latter for me, if I'm honest!).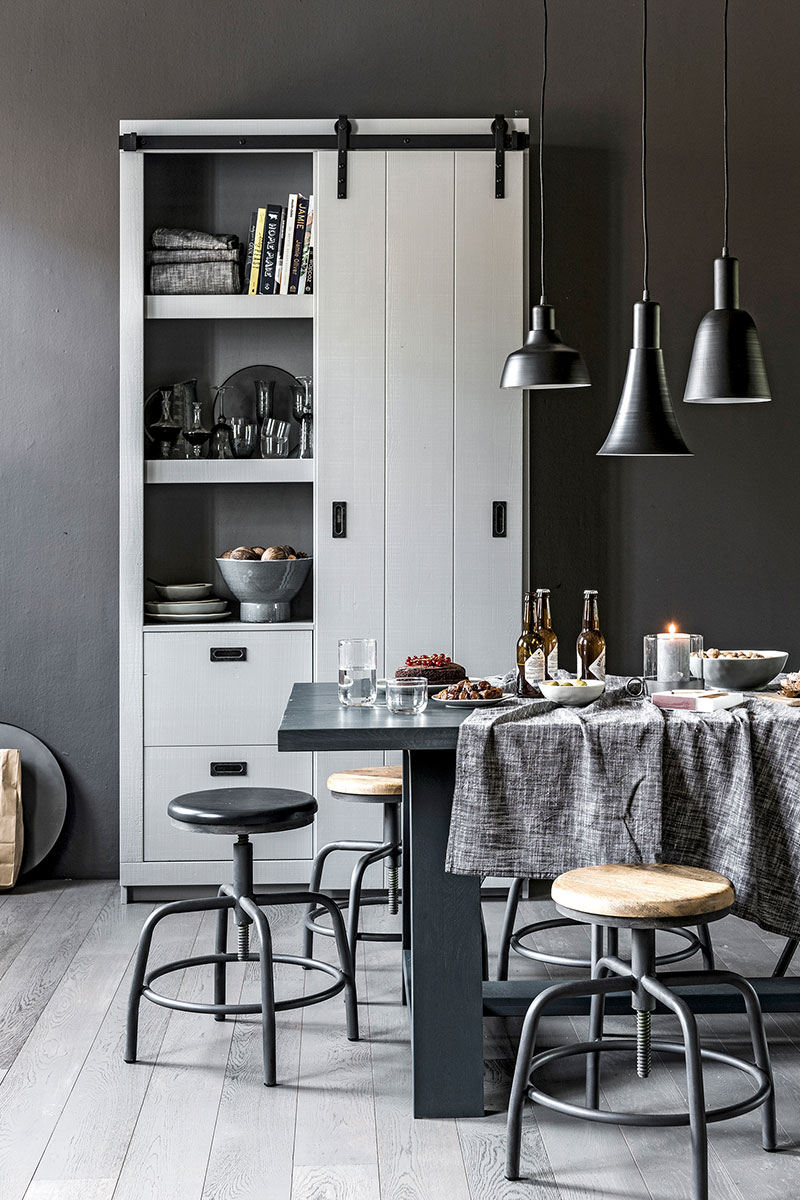 How to organise your home
2. Secondly, make a laundry station
Secondly, back to work/back to school/general family life – you know it means more laundry. Get ready by creating a dedicated zone in your utility or kitchen so you're ready to whip out the iron at the first cry of "I don't have a shirt!". Include a shelf, some hooks for the ironing board and places to hang any sprays you might use. Oh and make sure it's near a plug.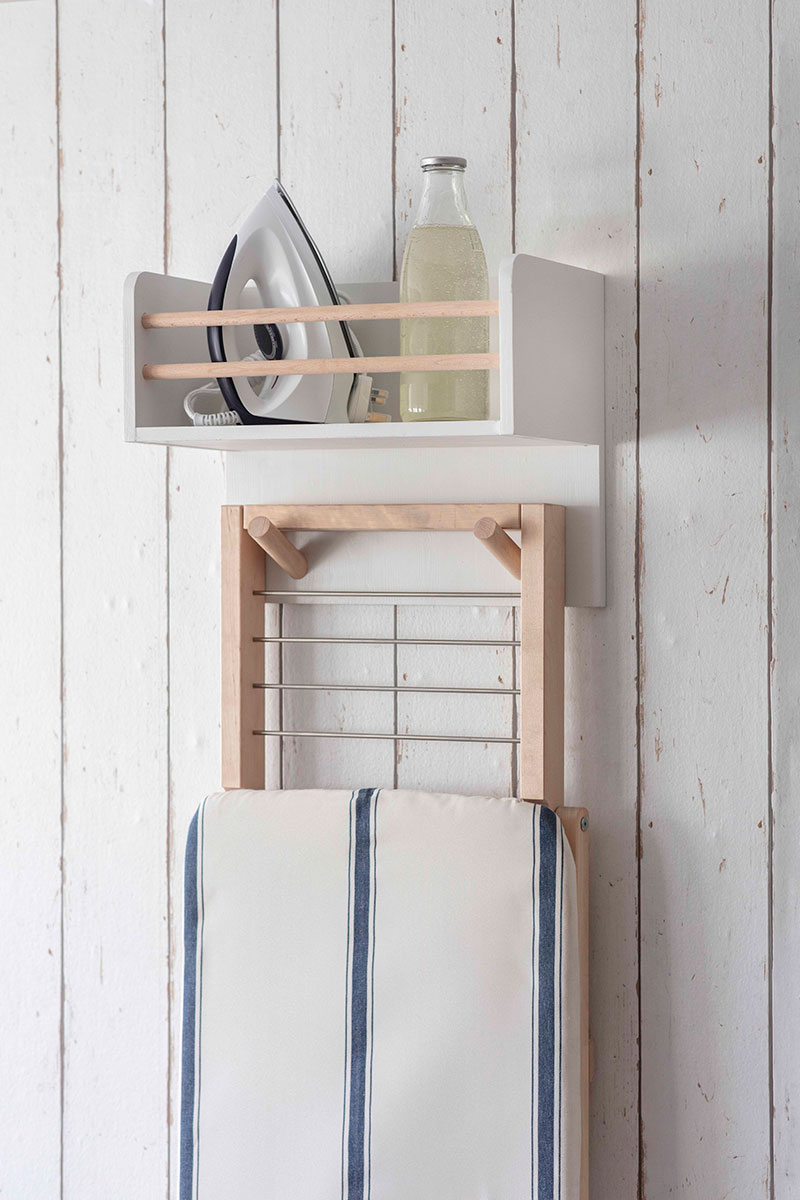 3. Thirdly, rearrange the kitchen cupboards
Thirdly: one of my favourite and most gloat-worthy tasks, sorting the kitchen cupboards is good for the soul. And for your cooking. If your most-used condiments, oils, herbs and spices are nowhere near the cooker, change up where you store these things and allocate a more convenient spot. Ideally, right next to the hob, so you don't have to go far for that Jamie Oliver-style flourish.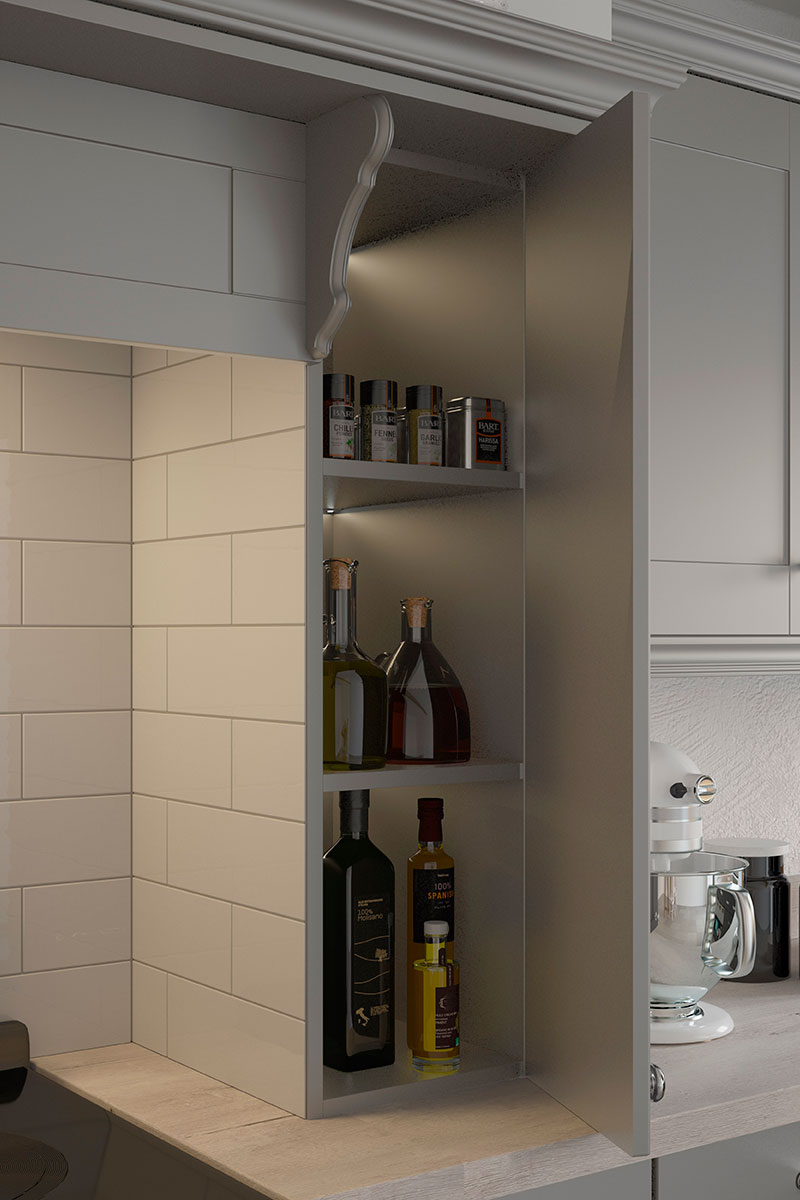 4. Fourthly, buy the right bins
Fourthly, don't chuck all of your waste in one bin. Make sure you have a dedicated one for recycling and also a caddy for food waste. Can you find some space to create a 'waste' zone in a cupboard or utility (or if you're designing a new kitchen, go for built-in solutions)? Organising your waste is one for the list if you've not done so already.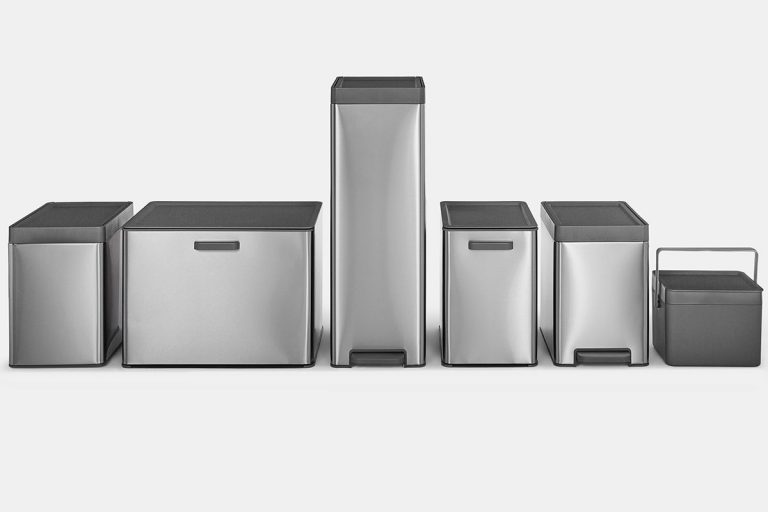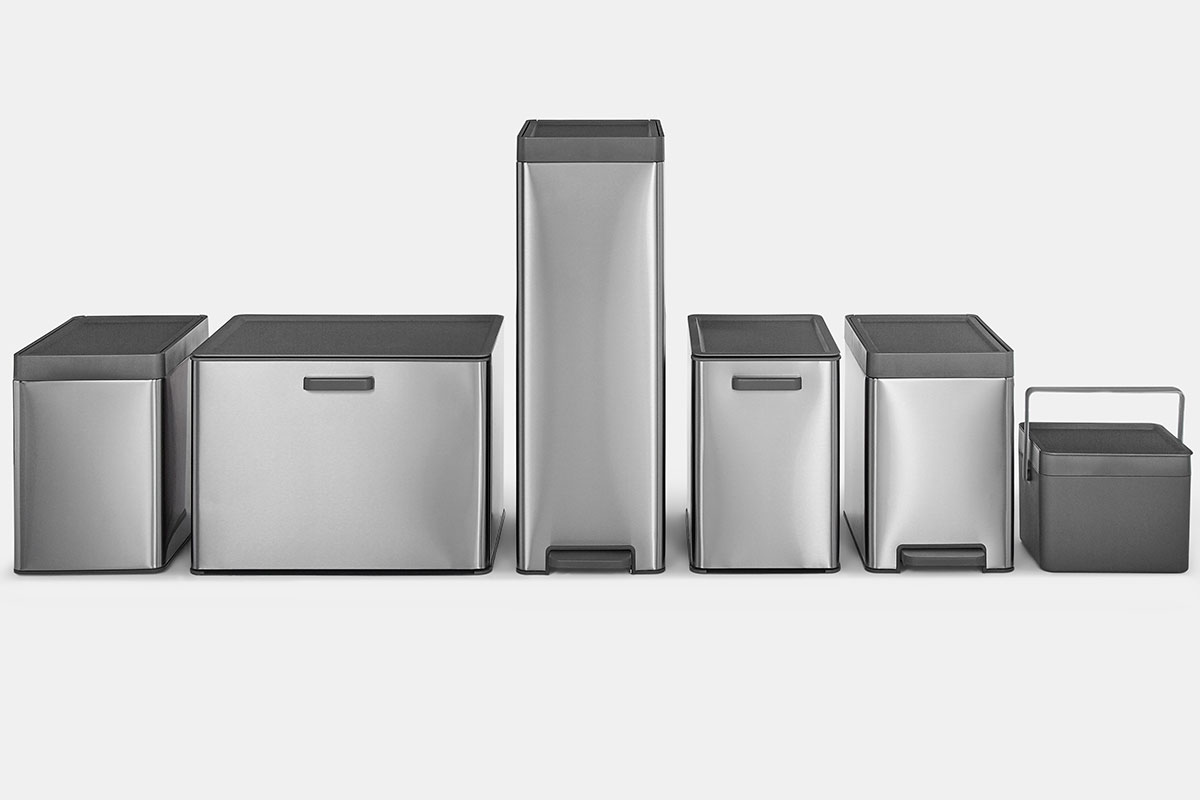 5. Fifthly, be ready for breakfast
Fifthly: oh my, just look at it! Everything you need for a quick brekkie, cuppa or snack at 11am. Make mornings easier by creating an area in your kitchen as a breakfast cupboard. Add a toaster and kettle (you'll need sockets), or coffee machine (likewise re sockets) and I promise those early mornings will seem better. Oh and if you're rushing out the door and don't have time to wash up straight away, simply close the doors and address it later. No judgement.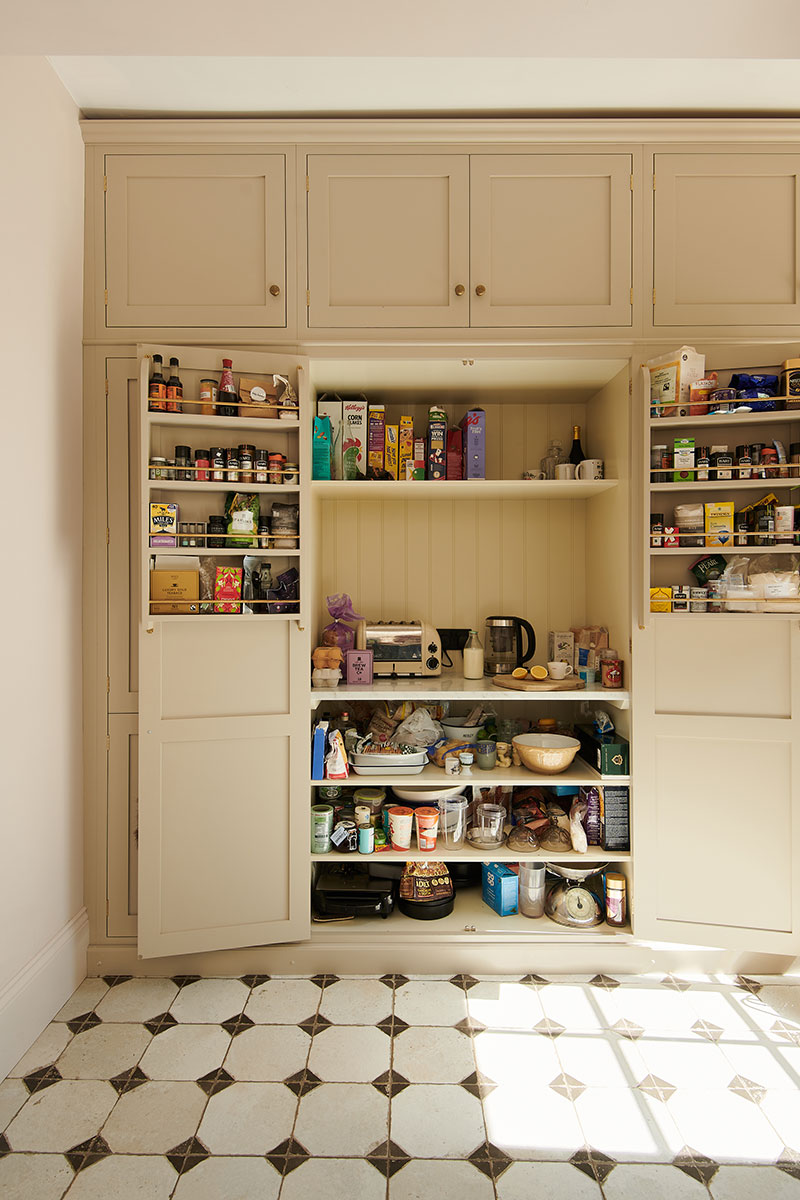 6. How to organise your home: Clear out the fridge
Then: I know, it's one of those jobs. Right there in the same category as cleaning the oven. But, once you've given the fridge a good clean, organise it with some storage boxes. Good for keeping produce separate and organised (by meal if you're next level organised!) and for keeping the fridge looking tidy. You could add labels to the boxes and allocate them for family members for packed lunches, if you fancy.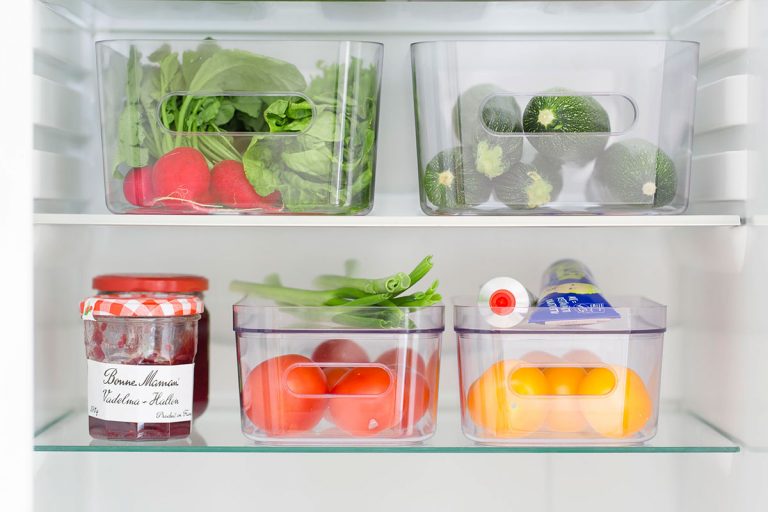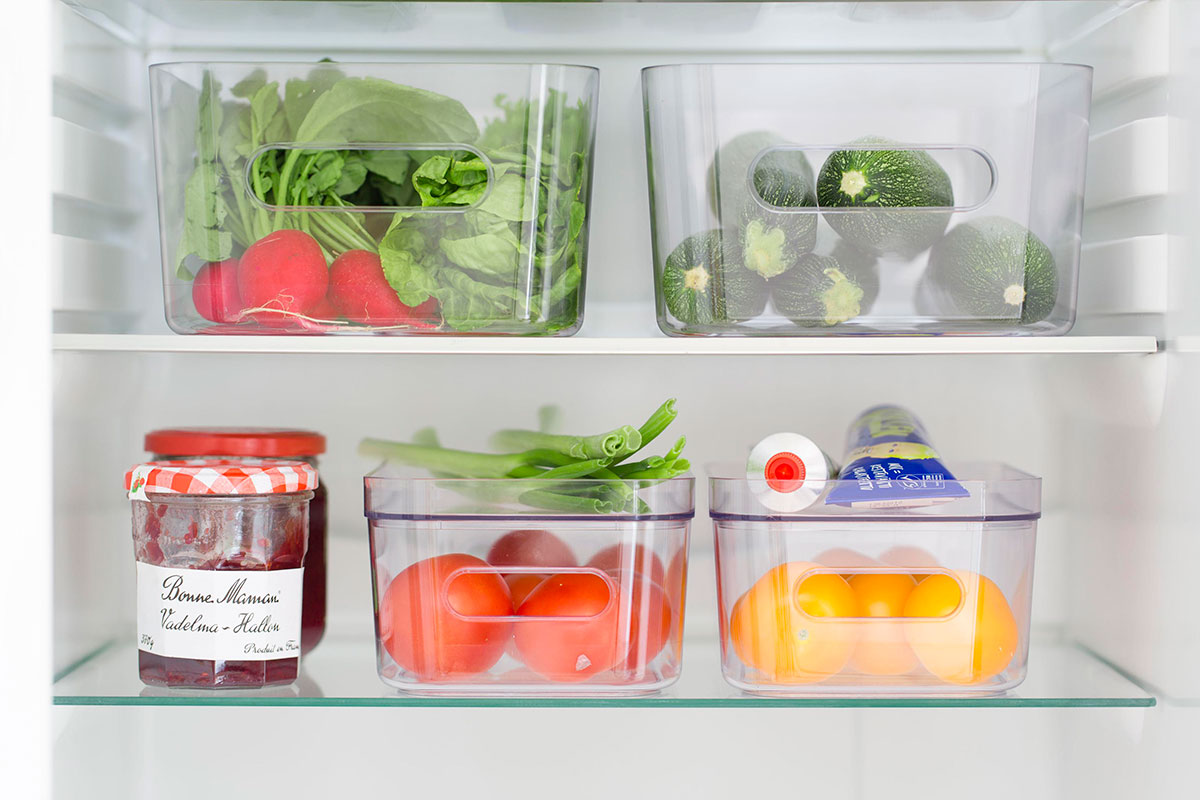 How to organise your home: Get organised in the bathroom
8. Create a bathroom display
Get that hotel spa feeling at home by having nicely folded towels, candles and pamper night essentials close to hand. Not only will a nice shelf (wide or narrow) provide ample storage whatever size your bathroom, it'll add interest to your scheme too as you curate what to put on display. So add baskets to hide supplies of toilet roll, bleach and for used flannels.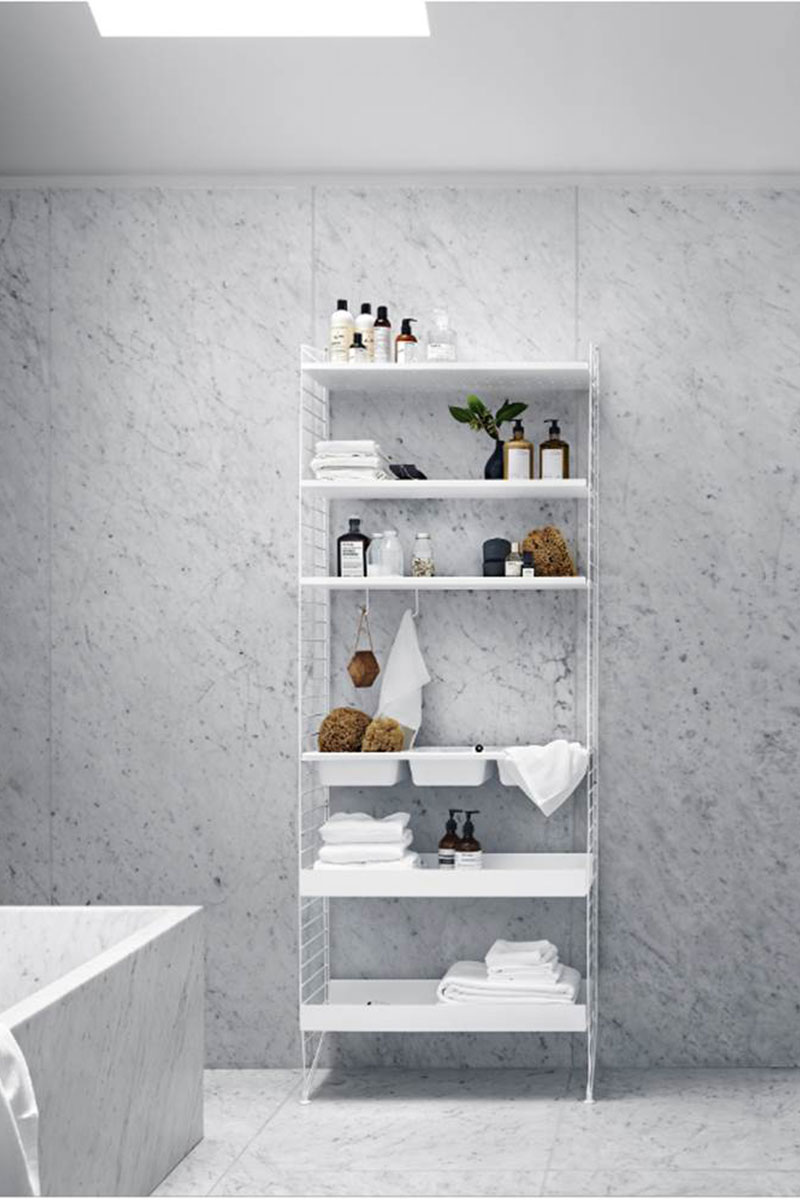 9. How to organise your home: Make a space for you
Everyone needs a little me time, right? Small storage can make a big difference to keeping things looking nicely put together, even on a window sill. Get a tray with matching jars and trinkets for your beauty supplies, shaving kit and jewellery. Add a candle or diffuser to up the pamper ante.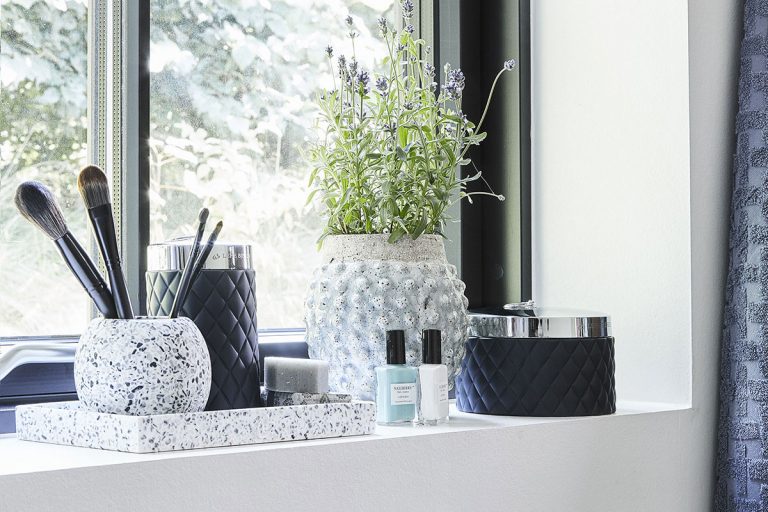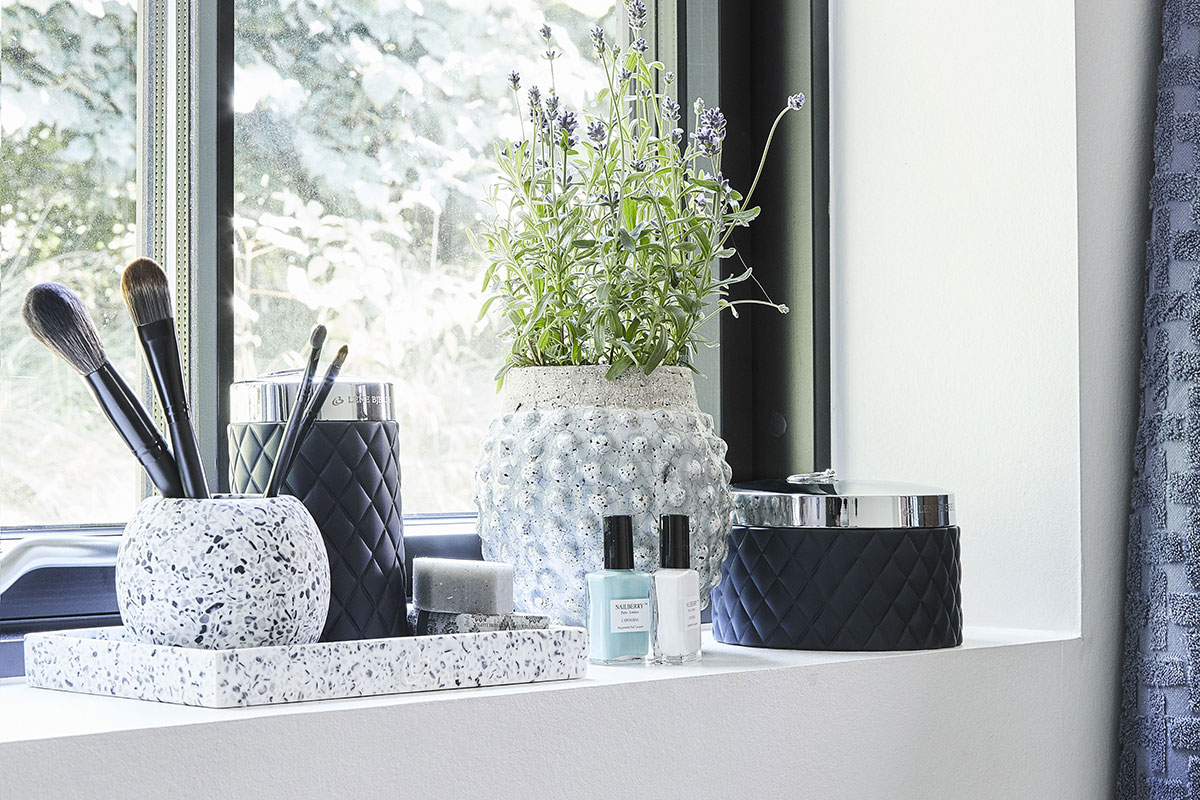 How to organise your home: Organise your bedroom
10. Finally get round to that gallery wall
Got prints propped up in corners or waiting to be framed? Yep, me too. Spend some time to perfect your display and clear out the clutter at the same time. Plus, the result will be a totally transformed wall in your bedroom, guaranteed to make you smile.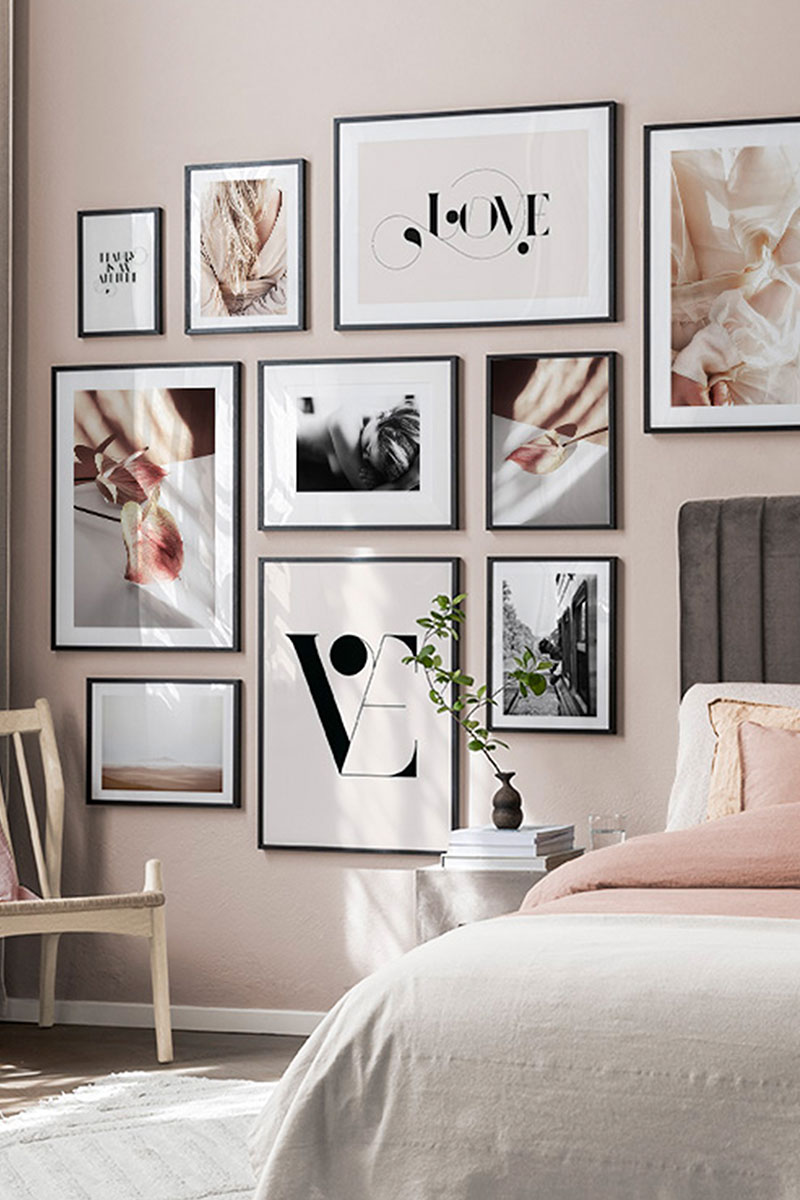 11. How to organise your home: Declutter your wardrobe
Along with sorting the kitchen cupboards, there's so much joy to be had with a good clear out of the wardrobe. As seasons change, get your home organised and switch around your storage to have the clothes you'll wear in easy reach and consider recycling or gifting anything you don't need or want any more. If you're in the market for a new closet, make sure to find one that can accommodate the clothes and shoes you have – by which I mean measuring your longest garments and counting your pairs of shoes to get a size and internal configuration that fits with your fashion habits.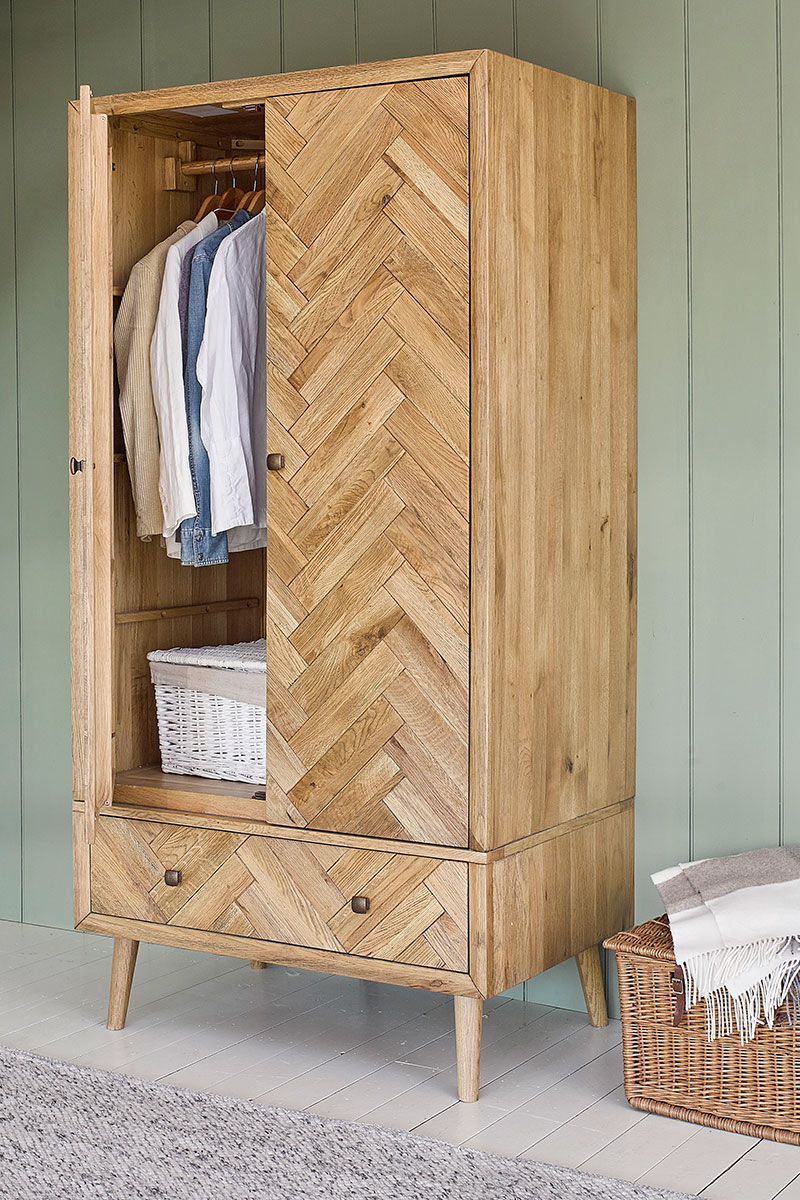 How to organise your home: Reclaim your home office
12. Make your office more homely
Add nice shelving, storage baskets, file boxes and stylish stationery holders to your new home office area and claim it as your new 'my work space' now the kids are back at school. If working from home is the new norm for you, make sure you invest time in making it somewhere you enjoy being in. Comfy and functional – a match made in WFH heaven.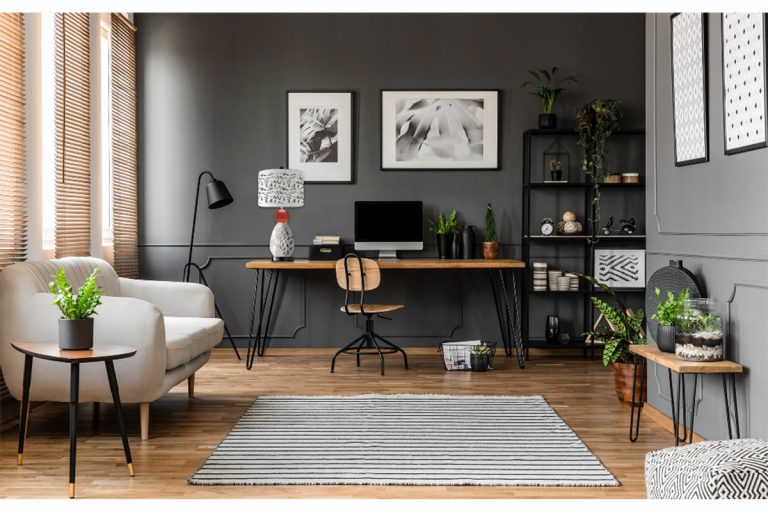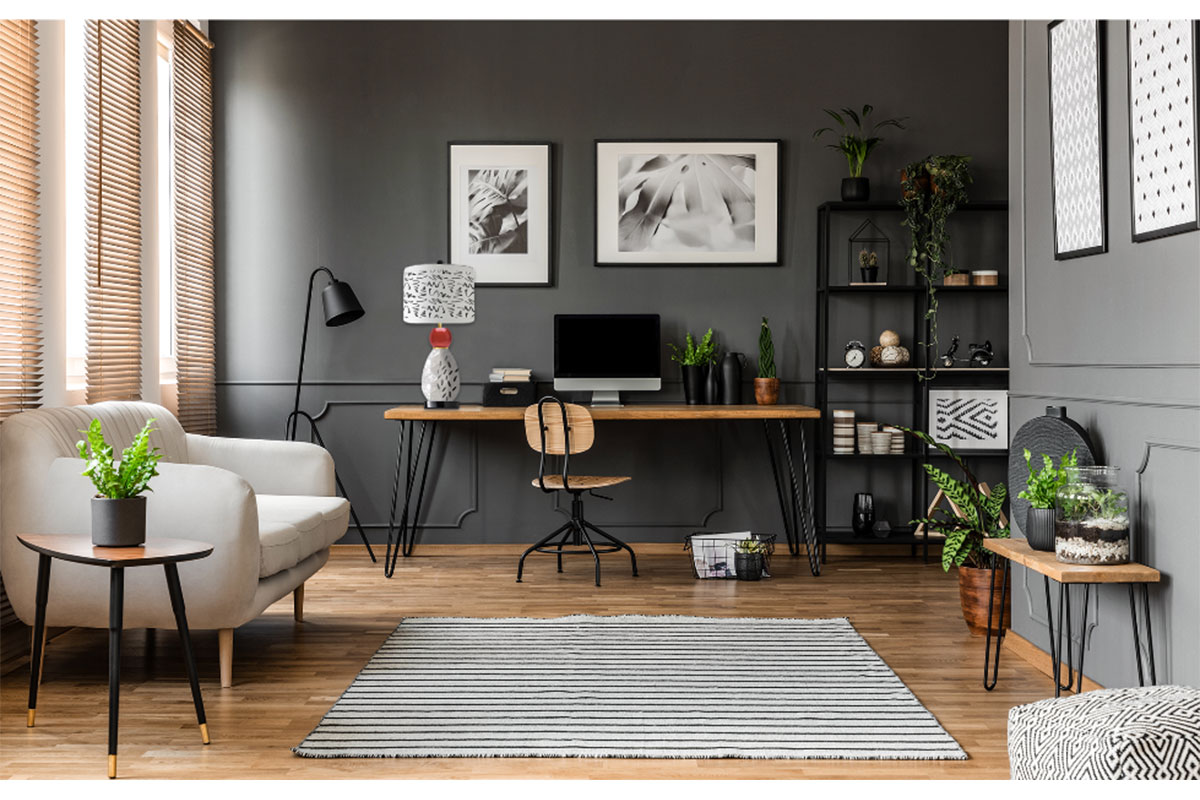 13. Start a schedule
Want to organise work, who is where and when, or even what's for lunch and dinner? A wall planner you can wipe clean each week is a good addition to any 'get your home organised' challenge. Forget boring paper planners you'd see in a corporate environment, go for something a bit more stylish.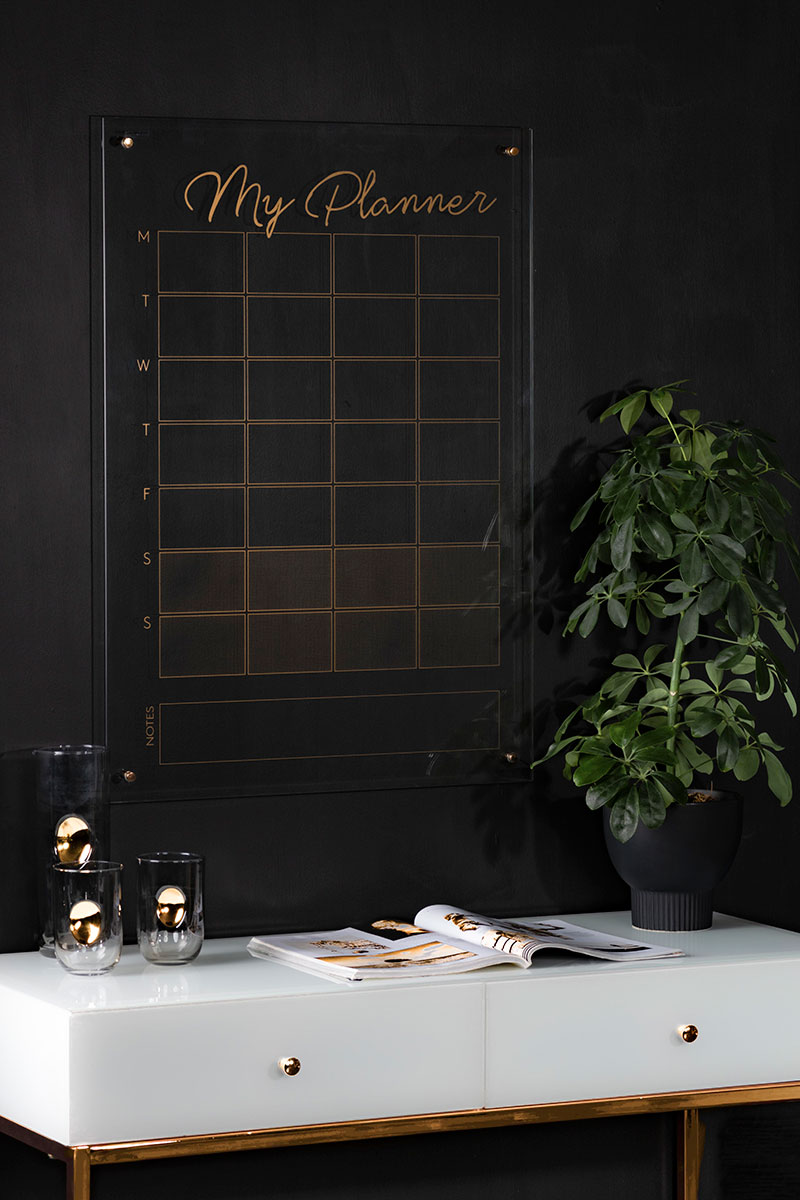 Get the kids' rooms sorted
14. Make a fun workspace
Colour + pattern = fun, right? Go wild in your kids room and get them in on the task of sorting out their space. A backdrop of a cool painted mural is ideal for a homework spot and craft corner they'll want to spend time in.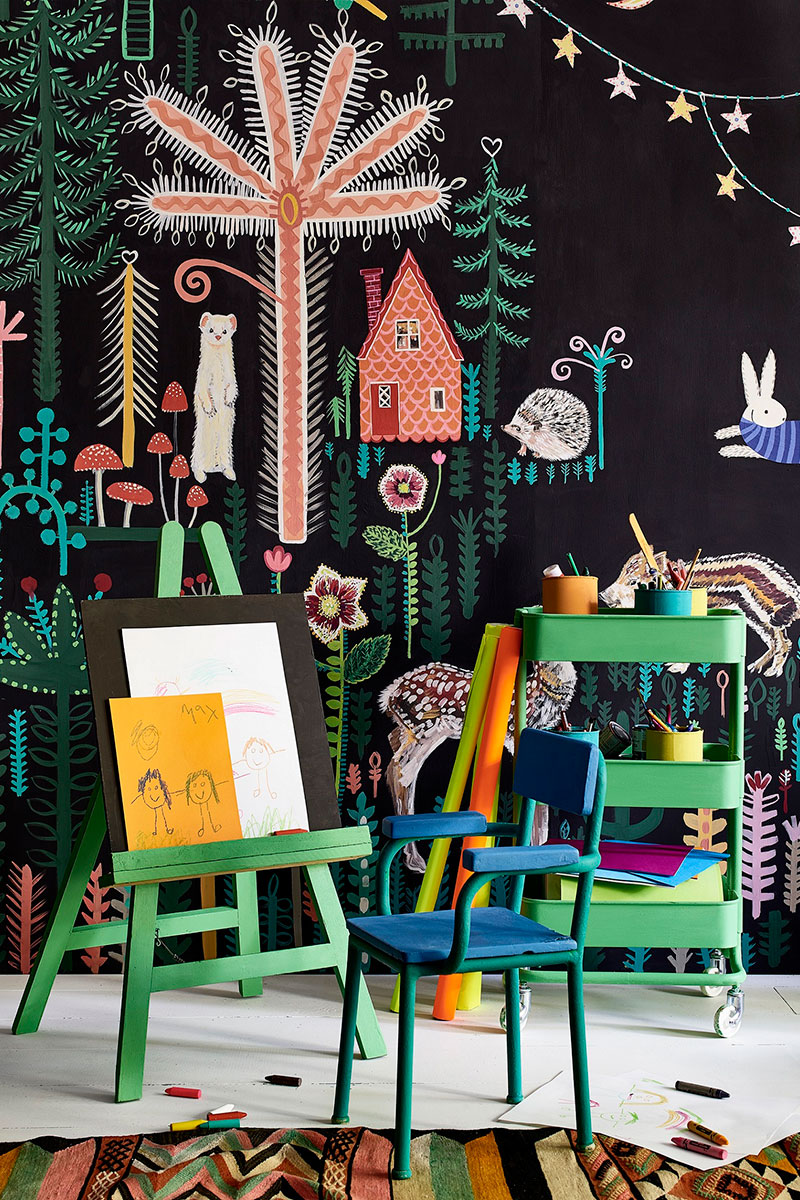 15. Organise the kids' rooms
Boxes and shelving are your friends when it comes to organising a space for your little ones. Ask them to help you find a place for everything and add labels so everyone knows where to tidy things up into at the end of the day.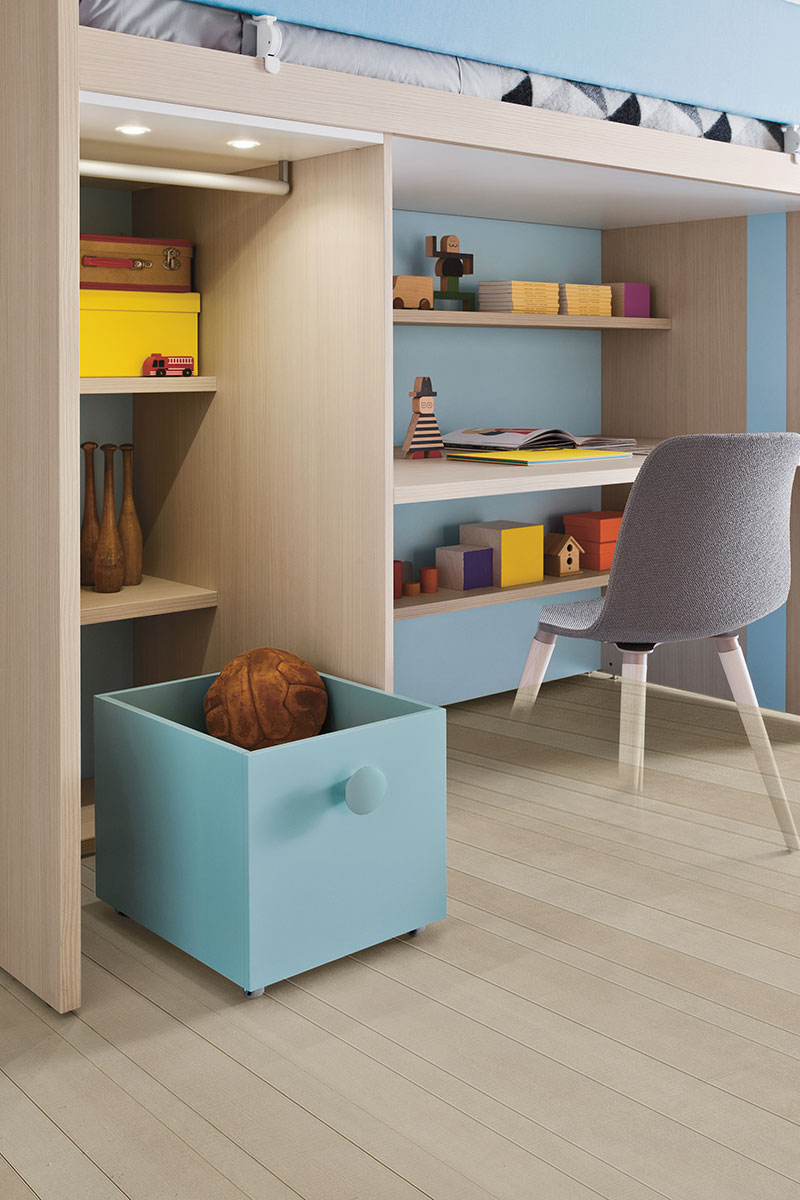 16. Lastly, sort your next project
Lastly, get all the advice and inspo you need to get your next renovation project going with a subscription to Kitchens Bedrooms & Bathrooms magazine. Click here to subscribe.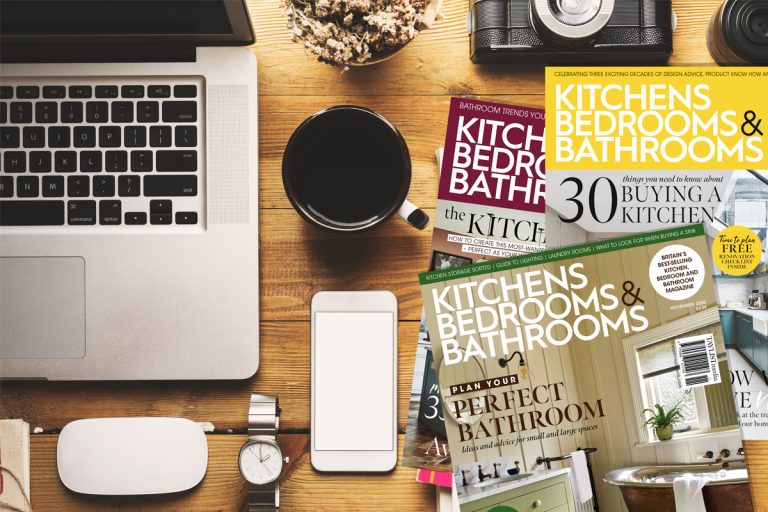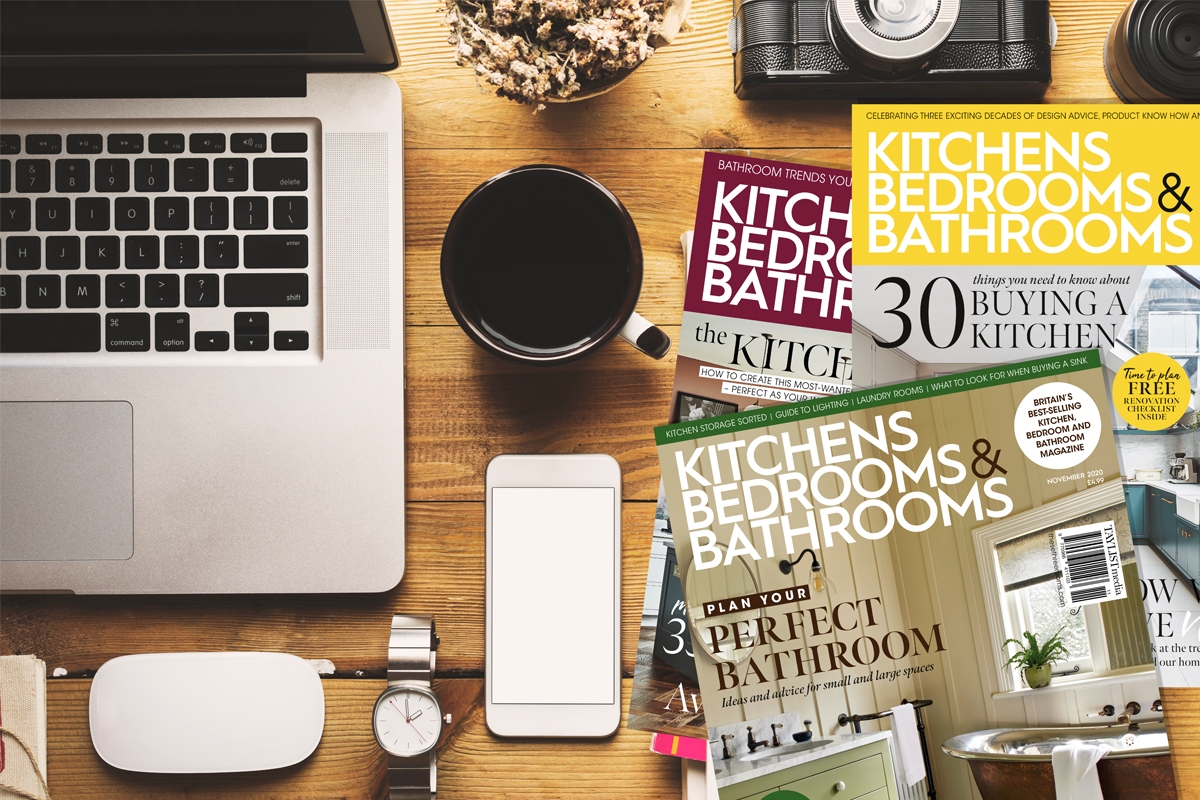 Lastly in how to organise your home: sort your next project.
Featured image: Orthex at Homebase.
So, did you like this feature? Then you may also enjoy: 10 decluttering tips for your kitchen.
About Post Author