After shelving our original plans for the upstairs renovation – at least for a while – my family and I were moving forward with our plan B for the kids' bedroom renovation. The plan: create an amazing joint space for my two boys. Including den-type beds and a great play area with ample storage for toys and books.
The structure for the kids' bedroom renovation was now all there and we'd finished the plastering. Next I needed to choose some flooring, radiators and new windows. The windows were a simple choice because I wanted them to match the rest of the house, timber with old-style handles.
My partner Tony and I also knew that we wanted some radiators to match those in the living room. We were now in a better position than we had been before. We had a list of contractors and tradespeople to call on when we needed them. The builders for the kids' bedroom renovation were great. They came back regularly to finish odd jobs.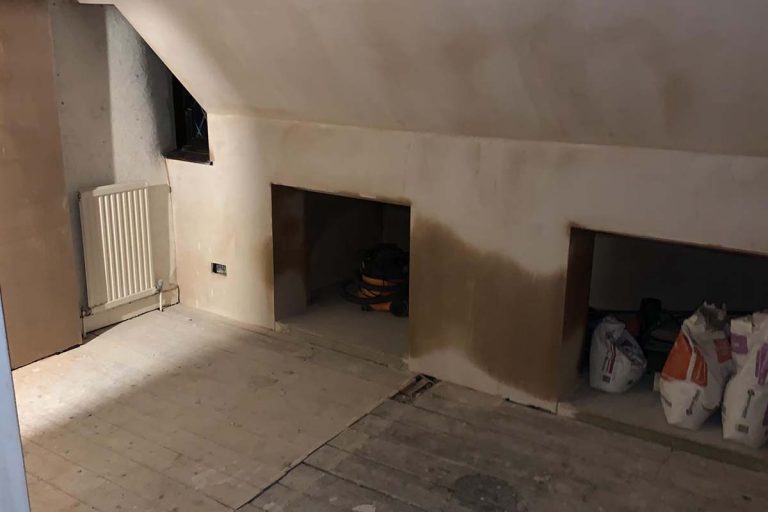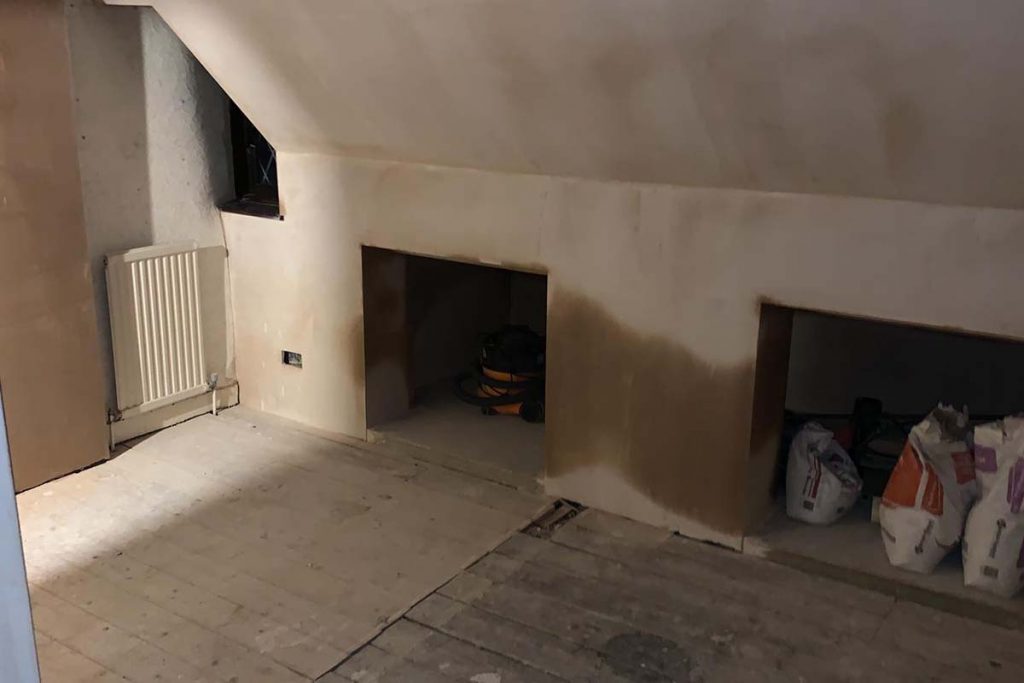 The flooring was more tricky because we weren't quite sure what would be best in this space. I knew we needed something hardwearing. Stripping back the floorboards, like we had done in the master bedroom, was not possible. This is because the boards were in bad condition.
We looked at rubber flooring, carpet and real wood but eventually opted for white wood-look laminate. We chose it because it would be warm and solid enough for the boys to play on. Tony fitted this himself and I'm really pleased with the finish.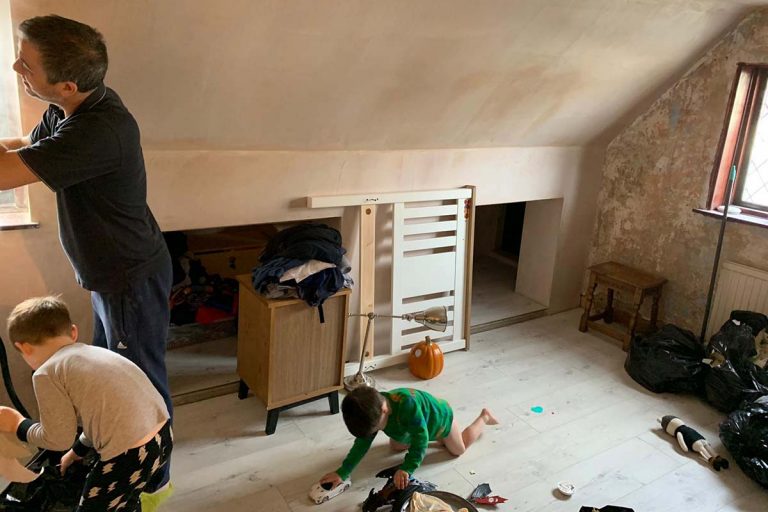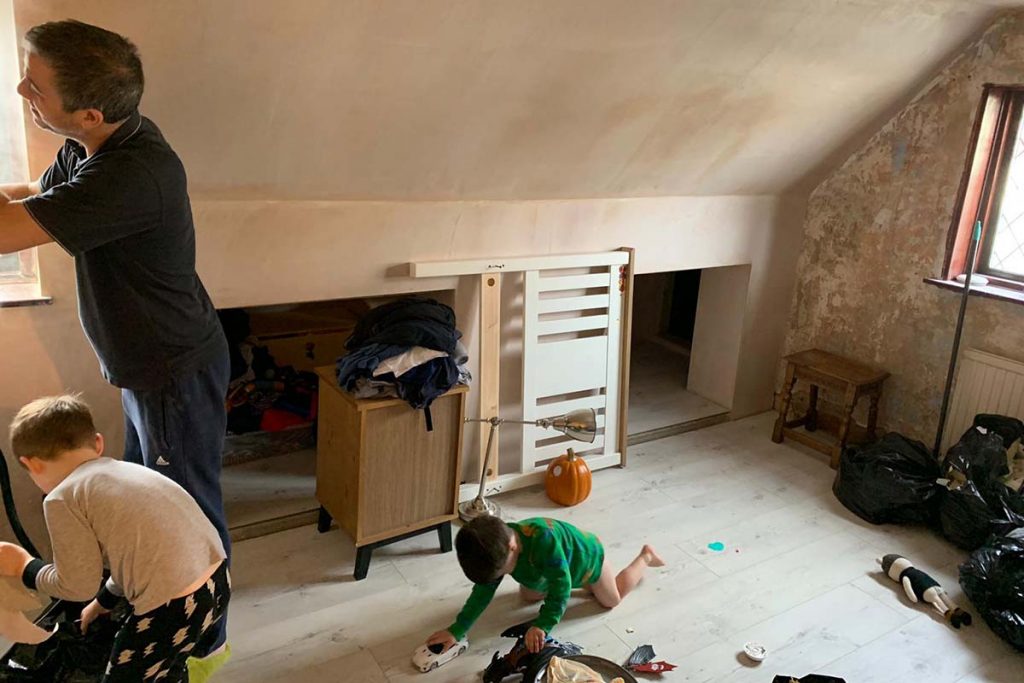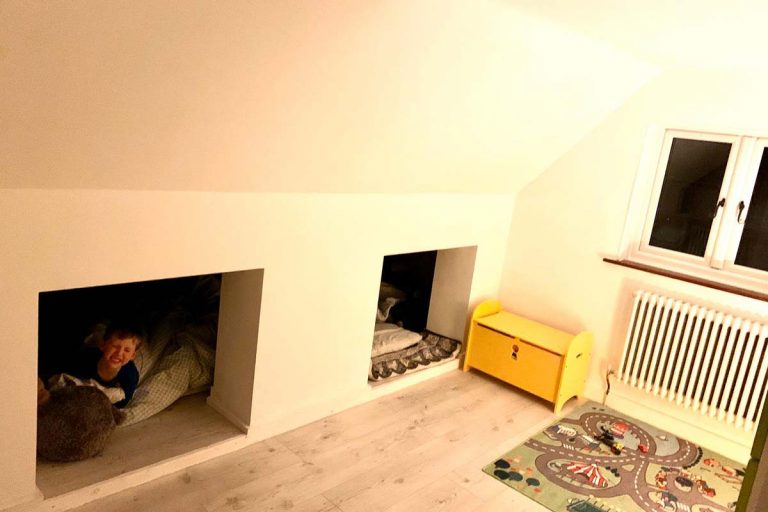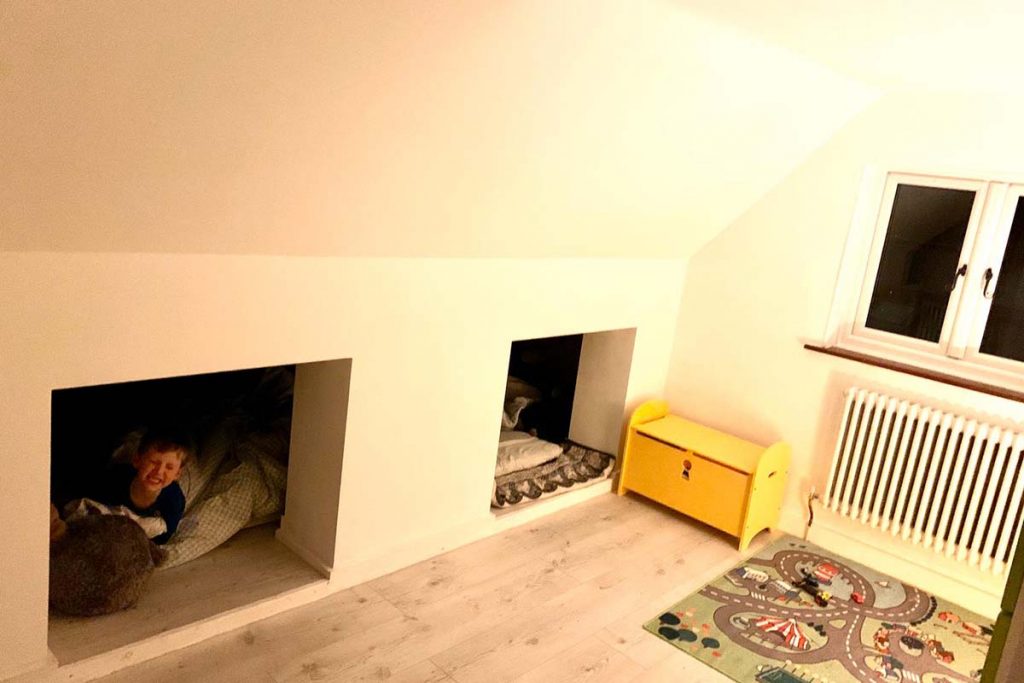 Shopping around for bed frames
We shopped around for low bed frames and mattresses to go inside the den area. It turned out that Amazon had everything we needed in all different sizes. I painted the inside of the den area a really dark blue, Rumour from Graham & Brown, so it could be like the night sky. My plan is to put planet stickers on the ceiling – I love these from Etsy.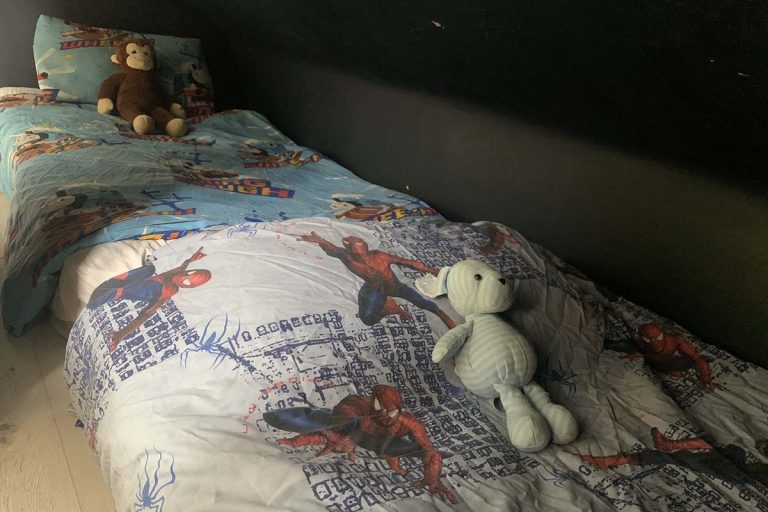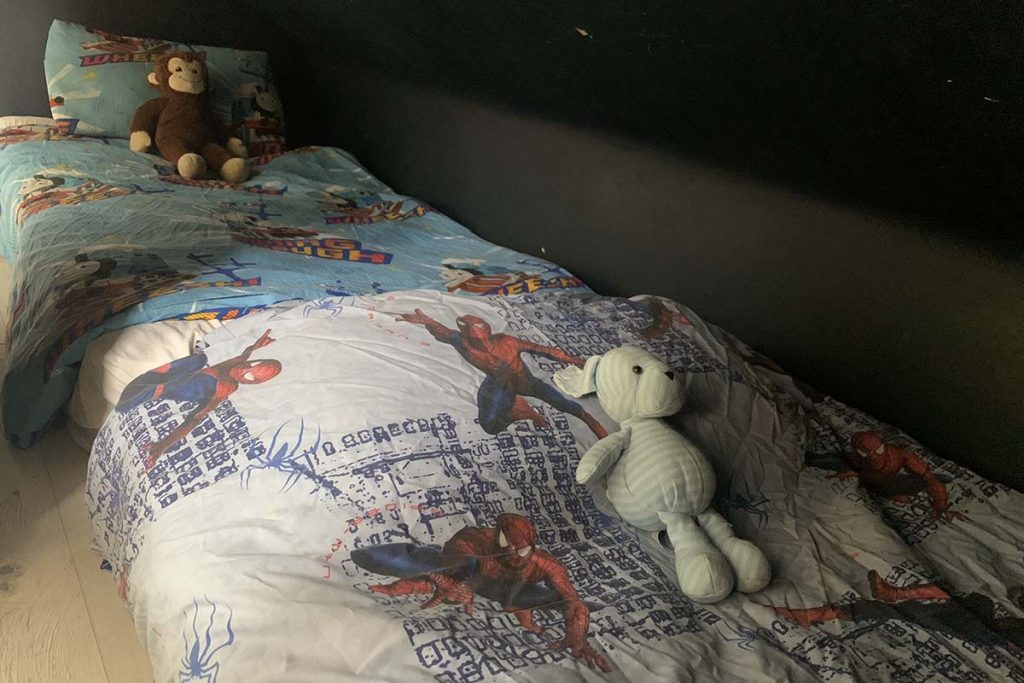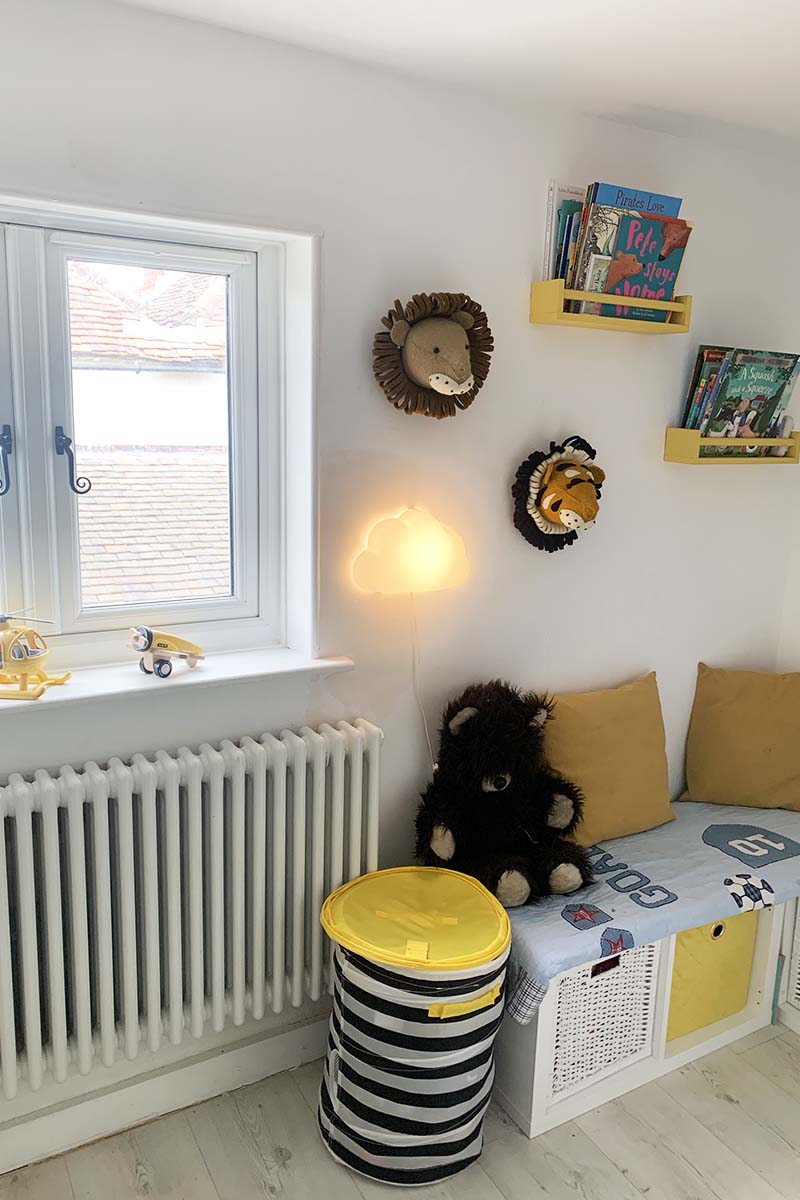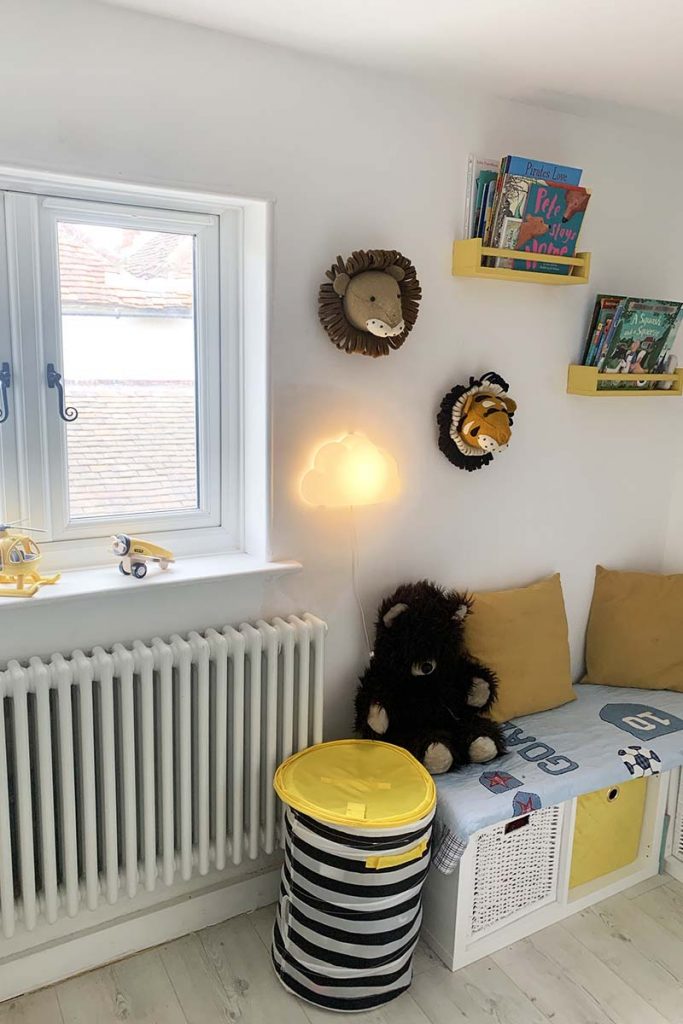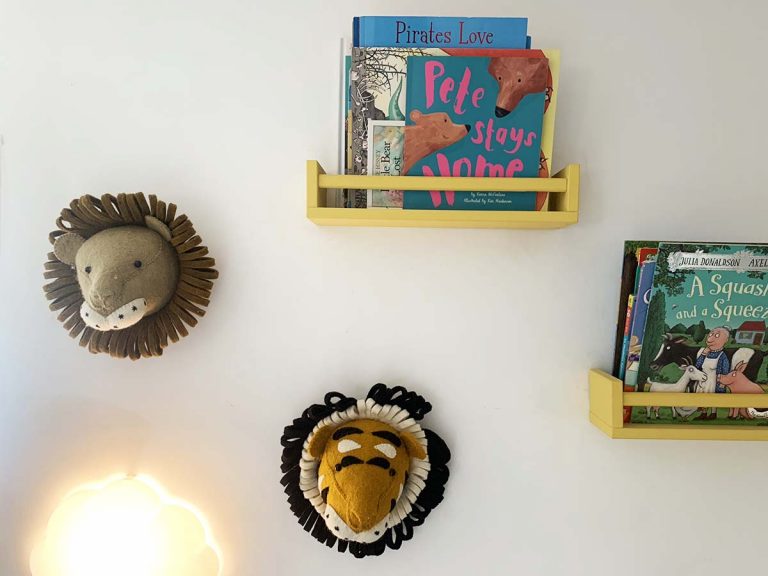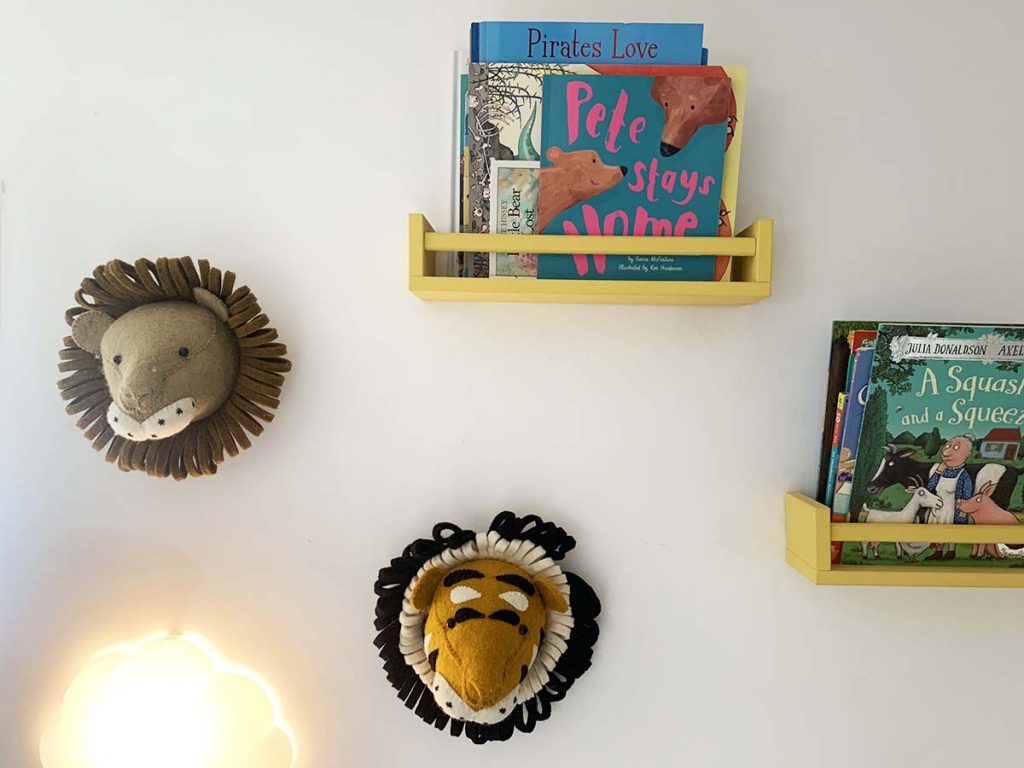 Reading has always been very important to us – we read at least one story every night, so I wanted to create a reading corner. I would still like some comfy beanbags here and some more shelving for more books. We use this space so much!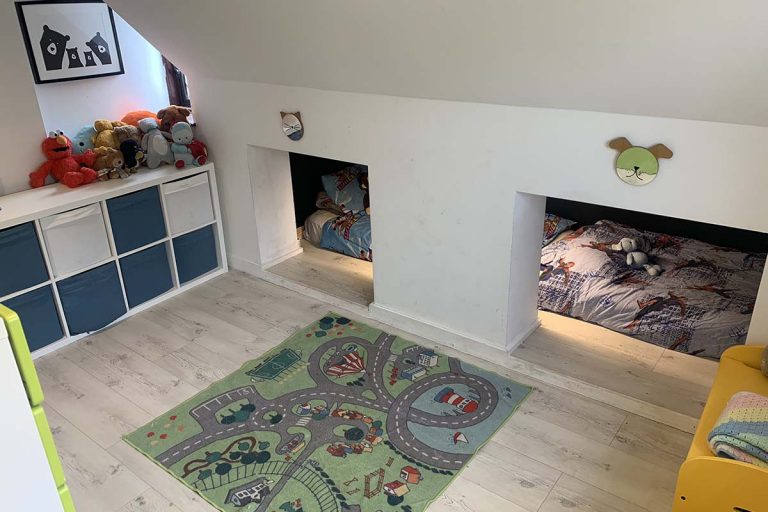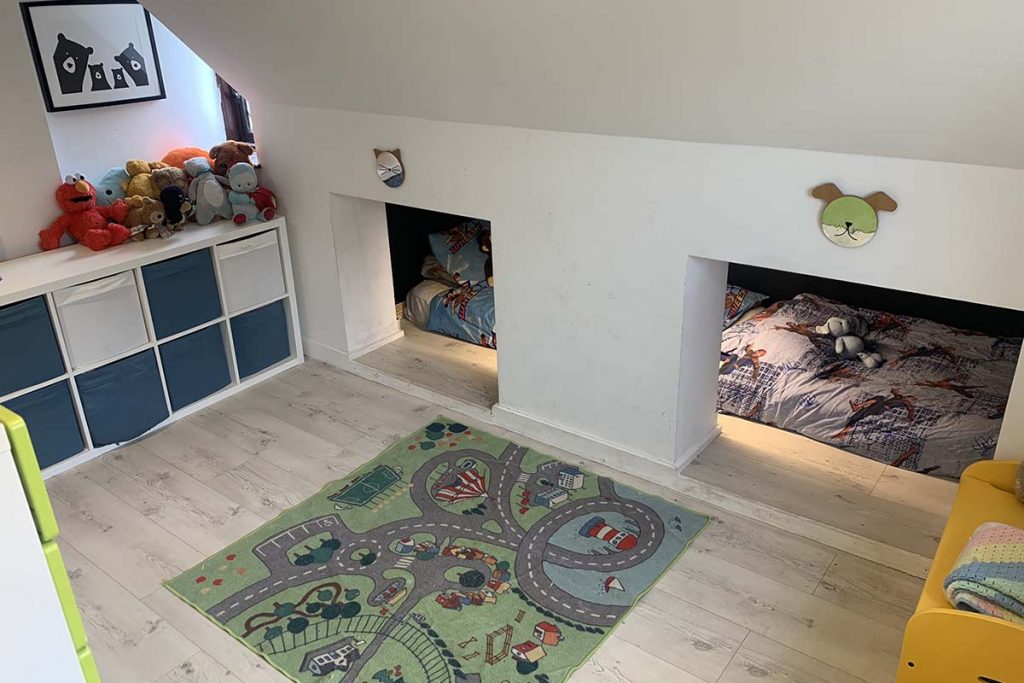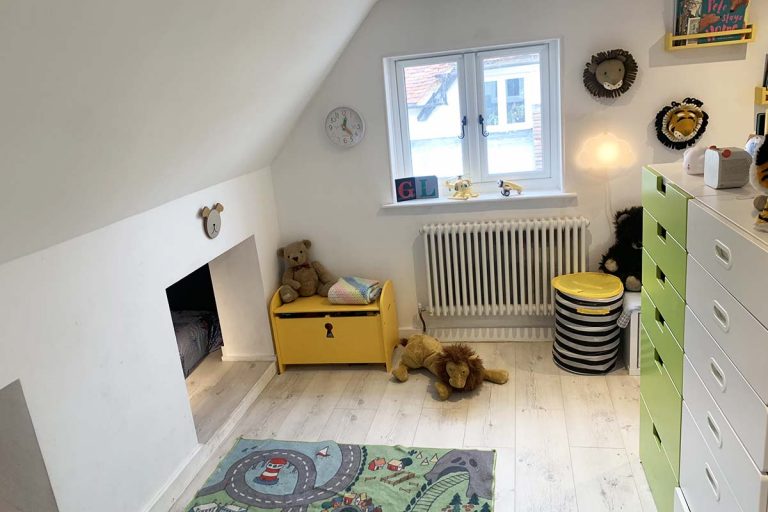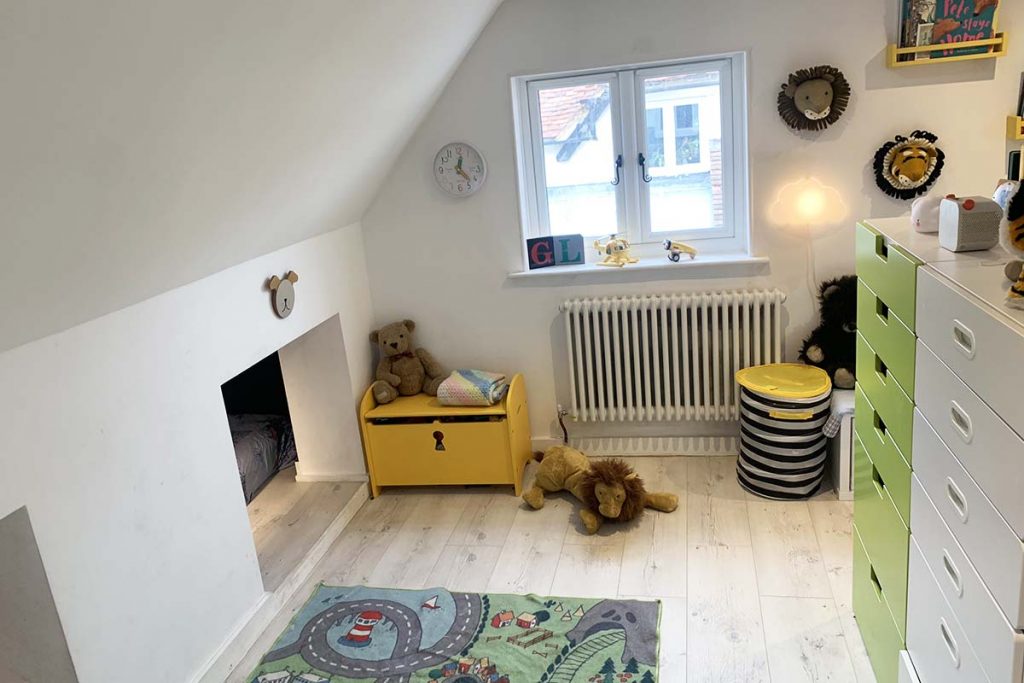 Although we weren't able to add the extra bedroom we had hoped for, this kids' bedroom renovation is perfect for the boys. They have the space to play and learn and also a really fun sleeping area. I think we have really made the most of the space.
Read more First Time Renovator blogs in the series.
Featured image: The before and after are quite a transformation.
About Post Author