Welcome to the August 2021 issue of Kitchens Bedrooms & Bathrooms magazine.
As I wrote my editor's letter for Kitchens Bedrooms & Bathrooms this month, I had just come in from having lunch in the garden. Summer has finally made a rather late, although very welcome, appearance after what seemed like an incredibly long winter (made to feel longer by lockdown, let's be honest). Now, I look out my home office window and it's 20 degrees C but grey and drizzly (read: hair frizz!). Come on summer, you can do it!
But, despite the unpredictable British weather, even in lockdown, the garden and outdoors have brought me so much joy – and I'm sure, like many, the same is true for you.
One of this year's buzz interiors phrases is 'biophillic design' – creating spaces connected to nature through use of materials, colours, light and greenery.
And it's true that homeowners embarking on a renovation journey have been longing for that all-important flow for a long time. Asked for reasons to remodel a kitchen, I bet most of the people we interview for our Homes section will say they wanted more space, more light and good flow – both inside and out.
That link to the outside is so fundamentally important and, in my opinion, transcends trends to be a way of life we all seek in one way or another. I, for instance, like nothing more than said lunches in the garden or a ten-minute screen break looking out of the window across the trees that make up my home office view. I also like to adorn each room with plants and keep herbs in the kitchen.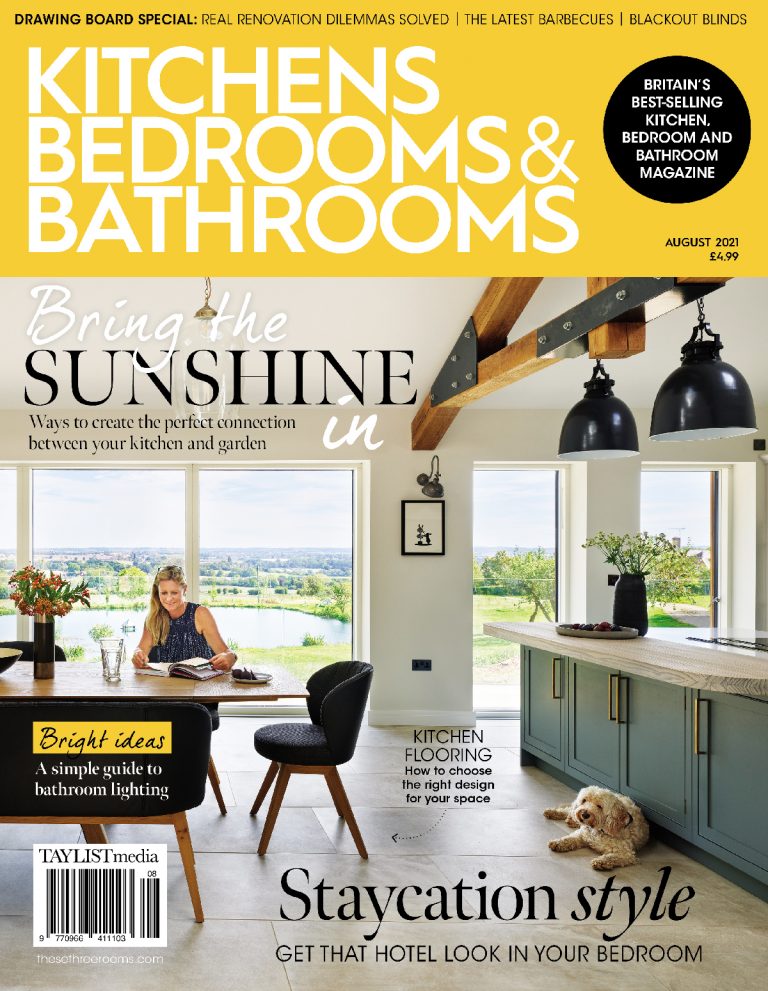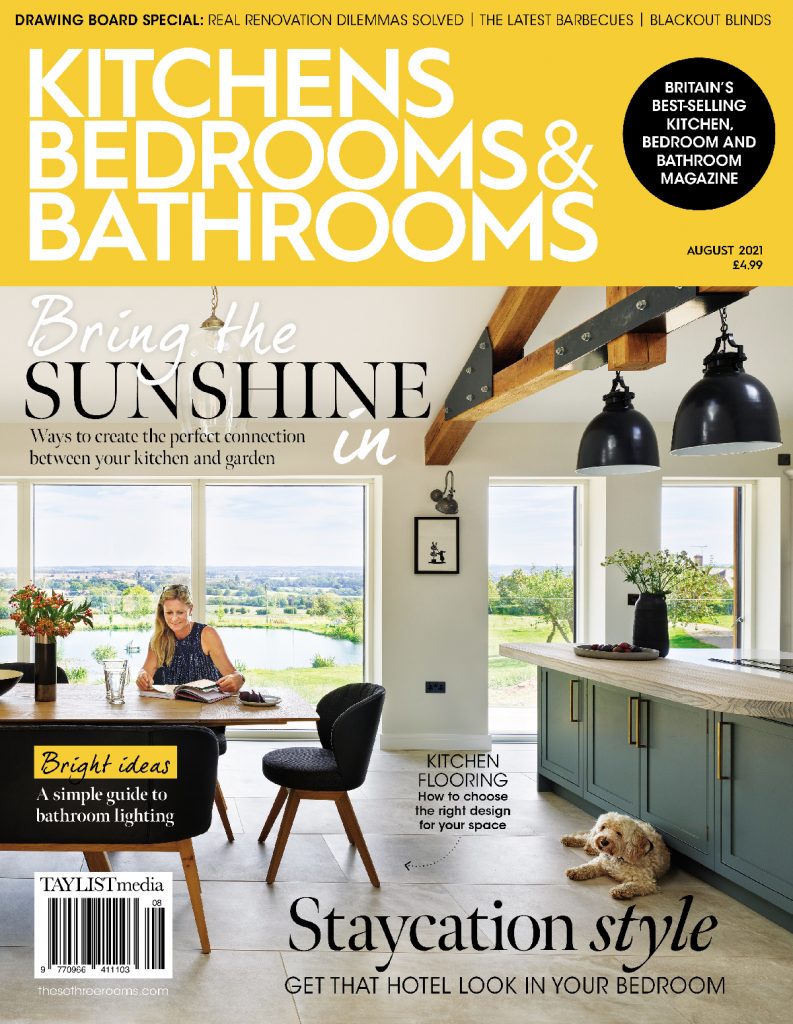 Each of these counts as a connection to nature. But you can go further by using glazing, natural woods and colours inspired by the great outdoors in your design, to name a few.
Discover more from page 47 of the August 2021 issue as we take a look at kitchens with perfect flow between inside and out – get ready to steal some ideas.
Bathroom design too is looking to be more organic. Many brands are now adding ranges of neutral-hued sanitaryware and furniture to their previously all-white collections, including earthy shades of taupe and sand with soft shapes and tactile finishes. Shop the look this month's magazine.
"That link to the outside is so fundamentally important and, in my opinion, transcends trends to be a way of life we
all seek in one way or another."
While we may be craving getaways, this issue we've spoken to the designers behind some of the most-visited UK design hotels about what makes their rooms so inviting. Take a look at the August 2021 issue and discover what we found. Why not recreate the look in your bedroom? Staycations may be on the agenda this summer, but as long as there's sunshine, time outdoors and time to reflect, there's joy to be had whether you're away or enjoying the garden at home.
Enjoy your summer and this month's magazine – and chat soon,
Lindsay
Download your August 2021 issue on the KBB Magazine app, via Readly or buy your copy in store nationwide. Don't forget to tag @kbbmagazine when sharing your photos of the issue and use #kbbmag for a chance to feature.
P.S. Join me on the new podcast How To Buy A Kitchen Or Bathroom as I chat to experts about the ins and outs of creating your perfect space. First up, I'm asking whether to choose a gas or induction hob, and finding out about how to get a utility room just right. Listen now.
About Post Author