Our May 2022 issue features a sneak peek into several home renovations. One of the best things about my job working on @kbbmagazine is getting a peek inside many amazing real projects and hearing how the designs came to be.
For me, the attention to detail always stands out. I'm constantly amazed by homeowners' creativity and that of the designers involved in bringing spaces to life – just like those featured in the May 2022 issue (and others!).
This is never more true than when dealing with a small kitchen, bedroom or bathroom. You see, small doesn't have to be limiting. Of course there are challenges, but there is also a chance to think outside the box and introduce inventive solutions. These can make a room not only functional, but clever too.
Not to mention the chance to have a bit of fun with the décor. Only through hearing the stories of these designs can you appreciate them for their ingenuity. Imagine finding out that behind a cabinet door lies meticulously planned pull-out storage, or that a drawer or wall-mounted idea conceals even the smallest useful nook.
So if you're about to tackle your own small space, the May 2022 issue is for you.
Here's a quick look inside…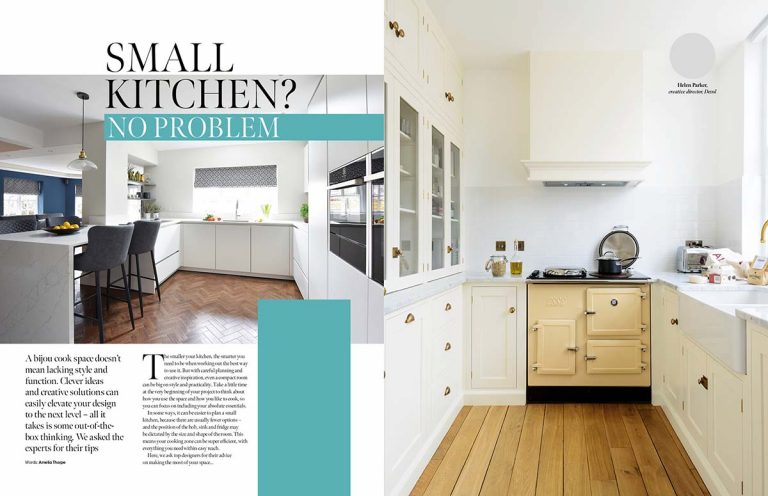 We've asked designers for their answers to some of the most common dilemmas when it comes to maximising compact kitchens. They've covered everything from layout planning to colour choice. The projects featured in the Homes section sure show these tips off to best effect.
Do check out the stylish window seat in Amy's kitchen on page 96. It features storage, a portable table and a fun pattern – all in a galley set-up. No mean feat.
All this and more…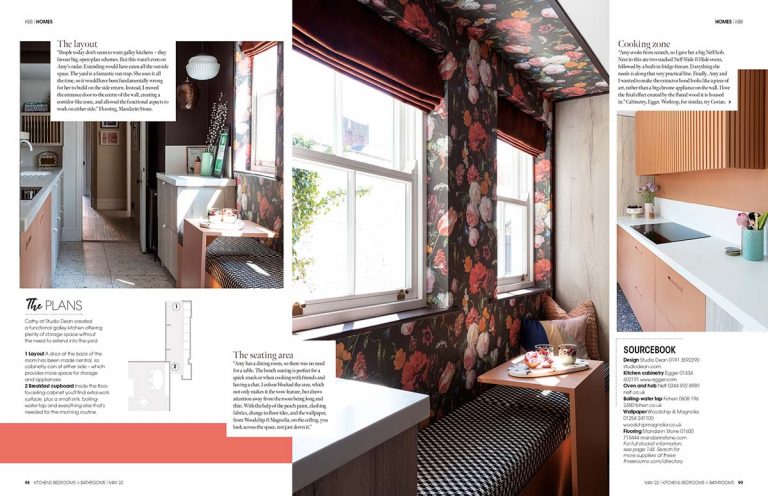 If your bathroom needs attention, we are covering all bases with ideas for family spaces, ensuites, lofts and, the smallest of them all: the cloakroom.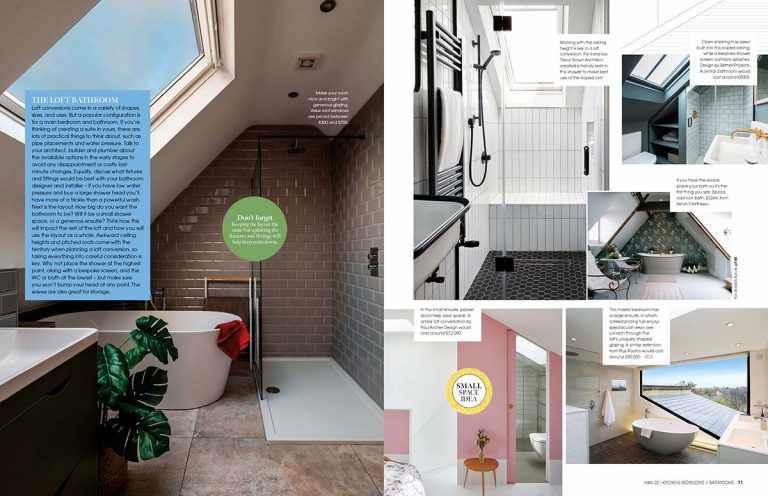 Good storage is always a must, so we've also rounded up the latest bedroom fixes.
And look for the small space idea badge featured throughout the magazine to pick up extra tips.
Why not bring some of them into your own redesign? Share them using #kbbmag so I can be inspired by you too.
You can download your copy on the KBB Magazine app, via Readly or buy your copy in store nationwide. For the latest subscription offers, see here.
As always, enjoy the issue and chat soon,
Lindsay
P.S. Don't forget to tag @kbbmagazine when sharing your photos of the issue and use #kbbmag for a chance to feature.
About Post Author