Looking for kitchen storage solutions? Perhaps you can't take anything out of your spice cabinet without an avalanche of jars. Maybe your cooking utensils are never in the right place when you need them. Or perhaps you're just sick and tired of not having enough worktop space because of all the miscellaneous appliances in the way…? Then you've come to the right place. 
Welcome to my ultimate guide to kitchen storage solutions. It's brimming with clever tips and ideas to make your space work, no matter how big or small it might be. Yes, the time has finally come to keep only – and when I say only, I mean ONLY – what you truly need.
If we're honest, we all have that one cabinet with way-too-many canned and dried goods. It probably also holds extra crockery just in case you might need it, and an excessive collection of tea and coffee cups and mugs. No? Just me? Didn't think so.  
So, if you're ready to begin your decluttering adventure, give these ideas a try to successfully organise your kitchen like a pro…
Step one: declutter, declutter, declutter
You've kept that old crockery that you haven't touched in years. And what about those spices and condiments that haven't won your taste buds, but which you're still keeping for that one recipe you might want to try? I say no more!
So: the first step in getting your kitchen organised is to throw away and recycle the items and products that you never use. These somehow only get shoved further back in your cupboards, just sit there gathering dust, and clutter your space as a result.
Trust me, you'll be shocked at the amount of storage you're left with once you do a good spring clean. Before you despair at how to start, I've got ten handy tips for decluttering your kitchen here.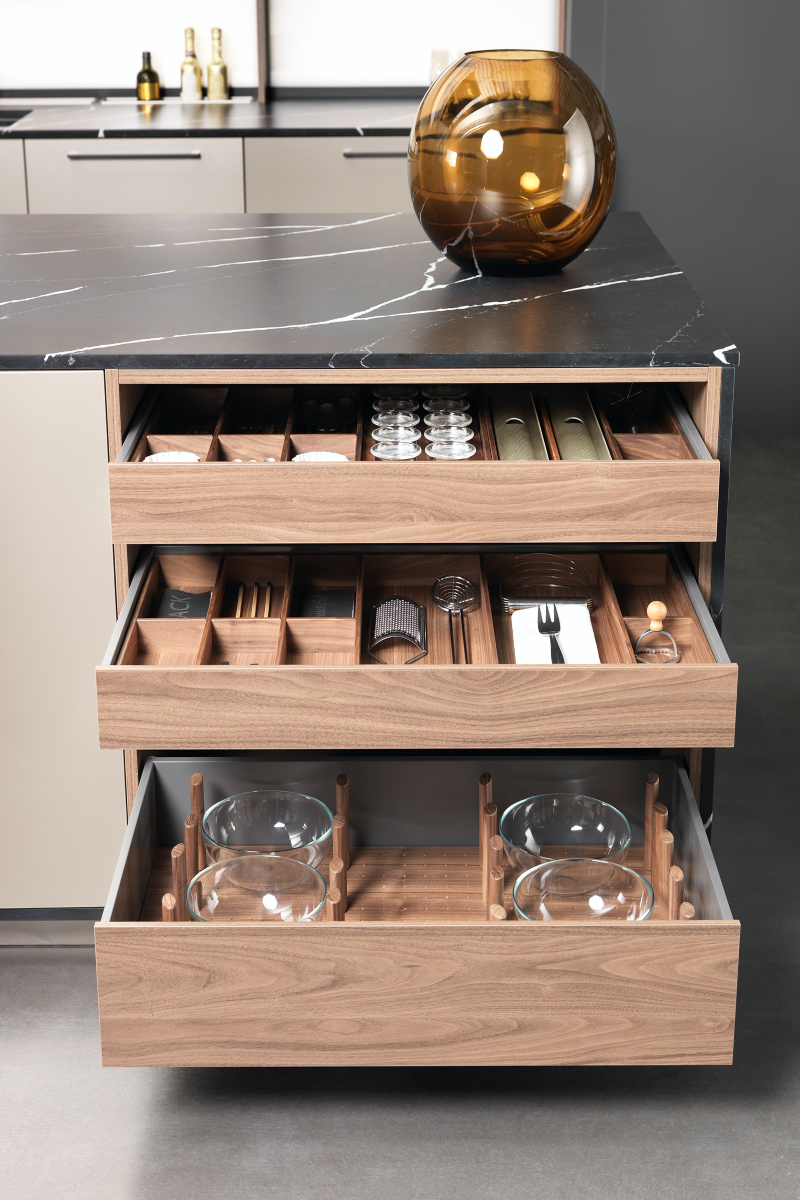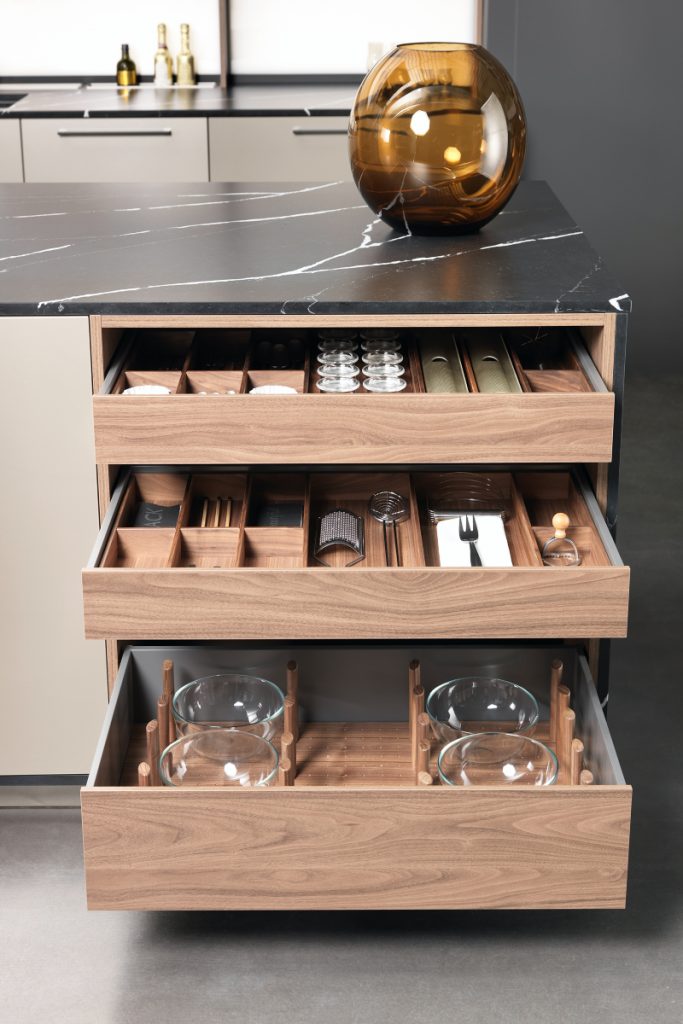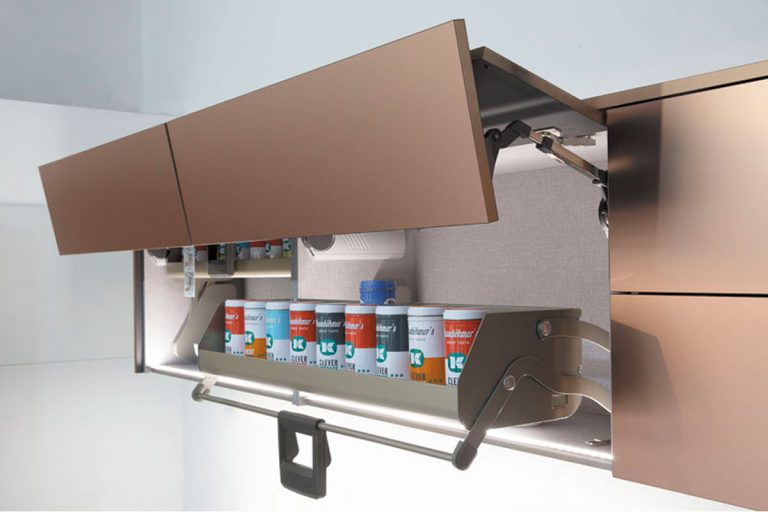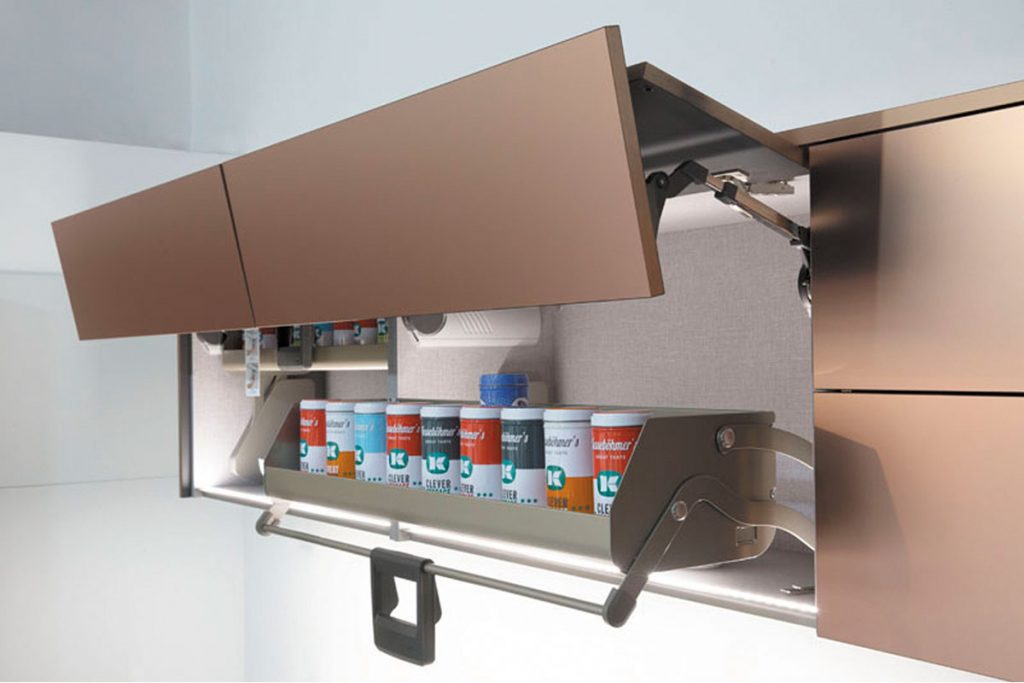 Make your storage space work for you
Organise your storage around your cooking routine. For example, are you a budding chef or the star baker of the family? If so, keep your pans and pots, utensils and any must-haves close to the hob or oven, for easy access.  
Another great way to make the most of your kitchen is to utilise your walls and maximise every inch of space. Pop open shelves, under-shelves racks and wall-mounted hooks, and even racks above your kitchen island. This will mean all your essentials are close by and neatly organised.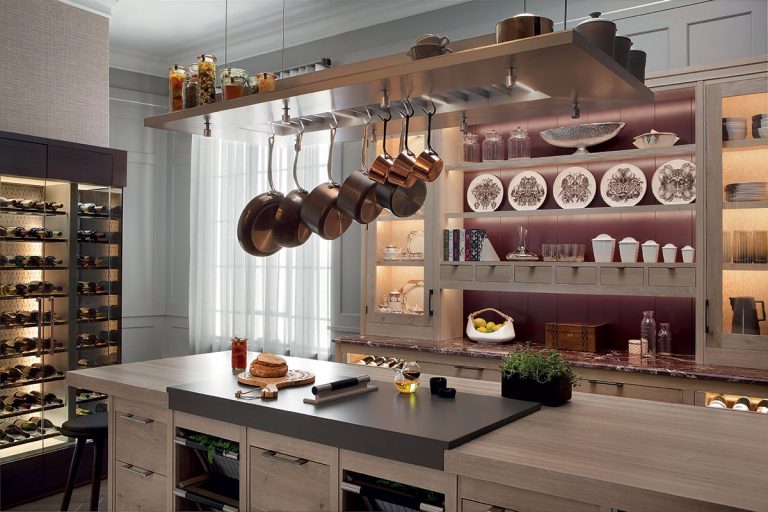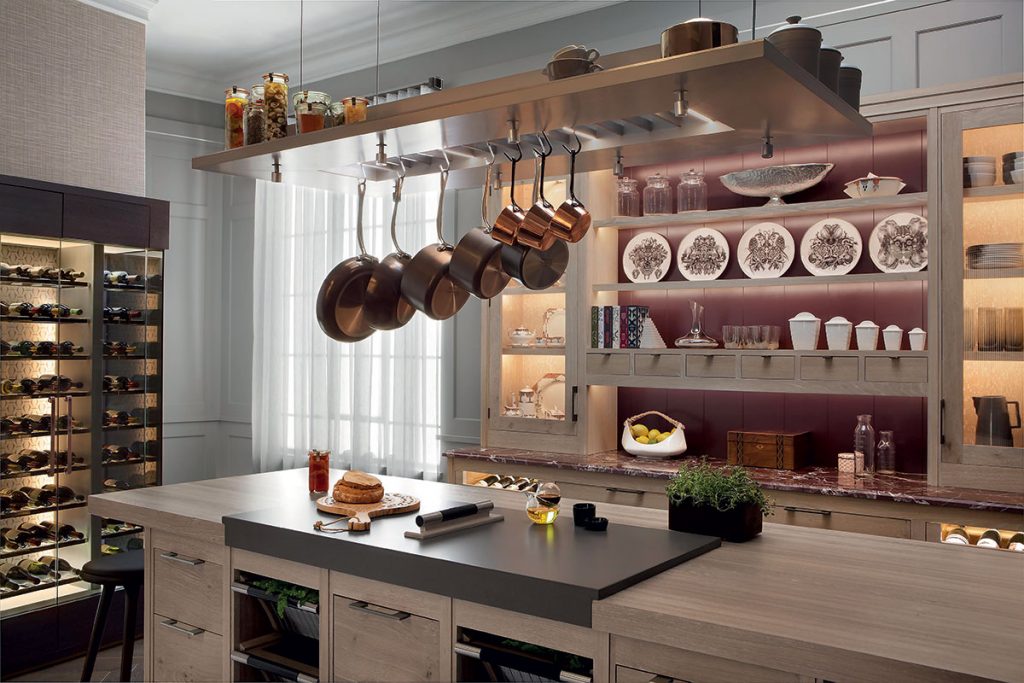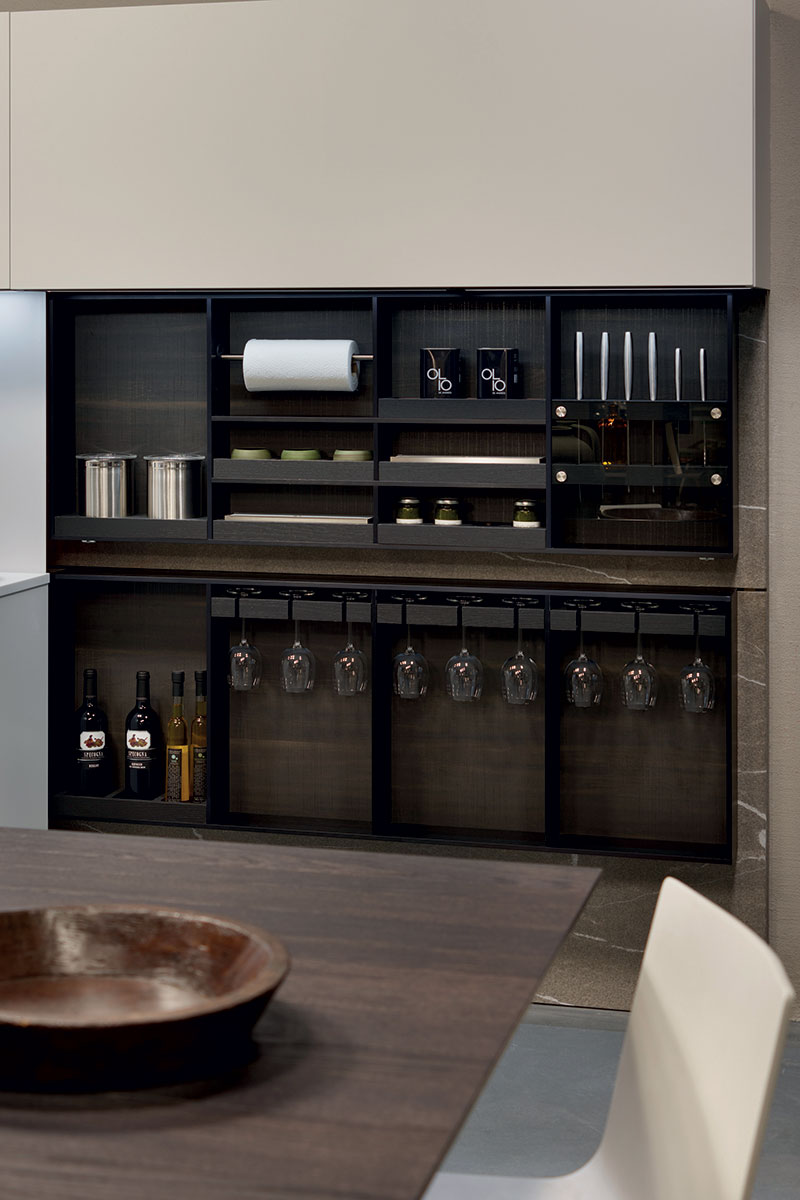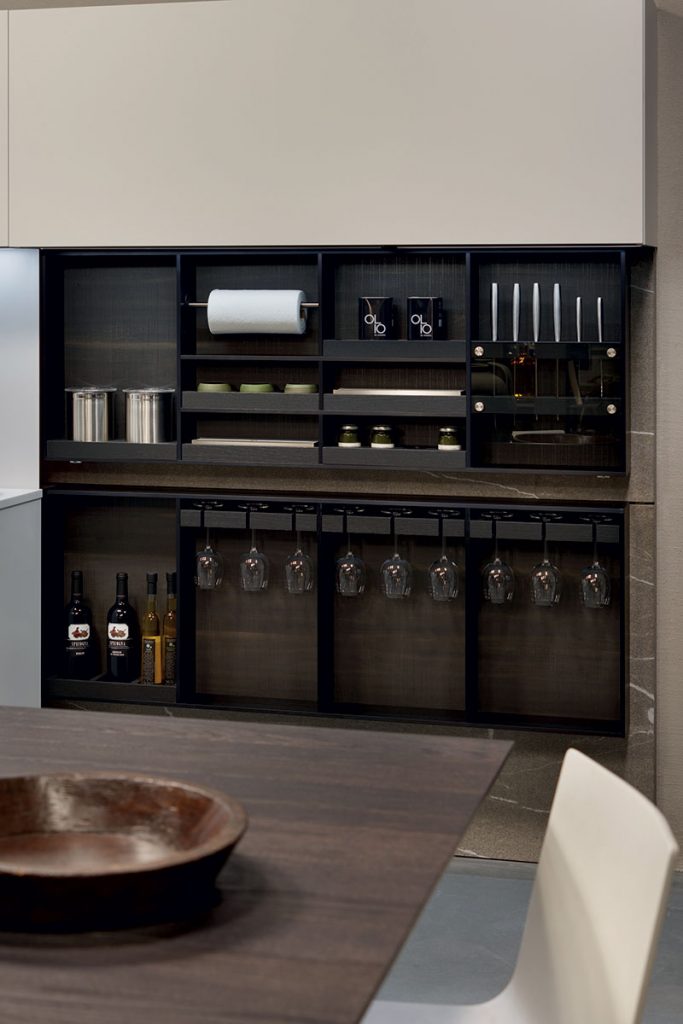 Think built-in V-shaped drawers, bespoke wine racks, and pull-out trays – the latest designs are perfect for a busy household. Lindsay has found some genius kitchen storage ideas to help take your organising to the next level.
I've got the Bulthaup's b3 Function Box and knife block on my radar – how cool is this?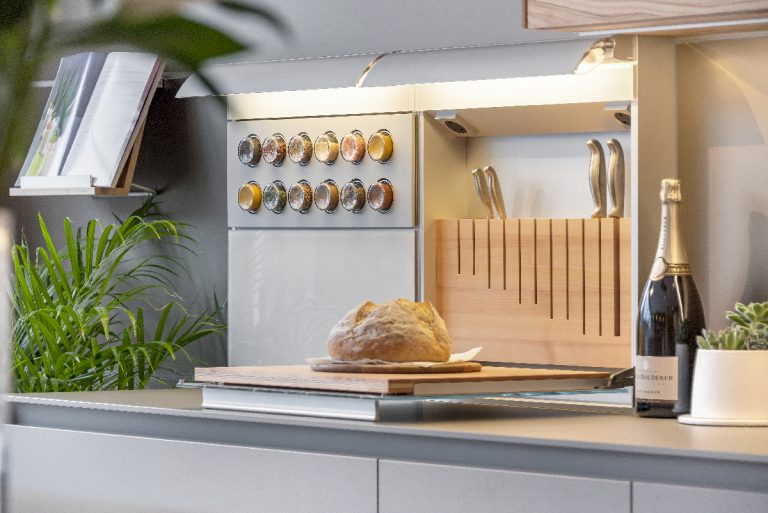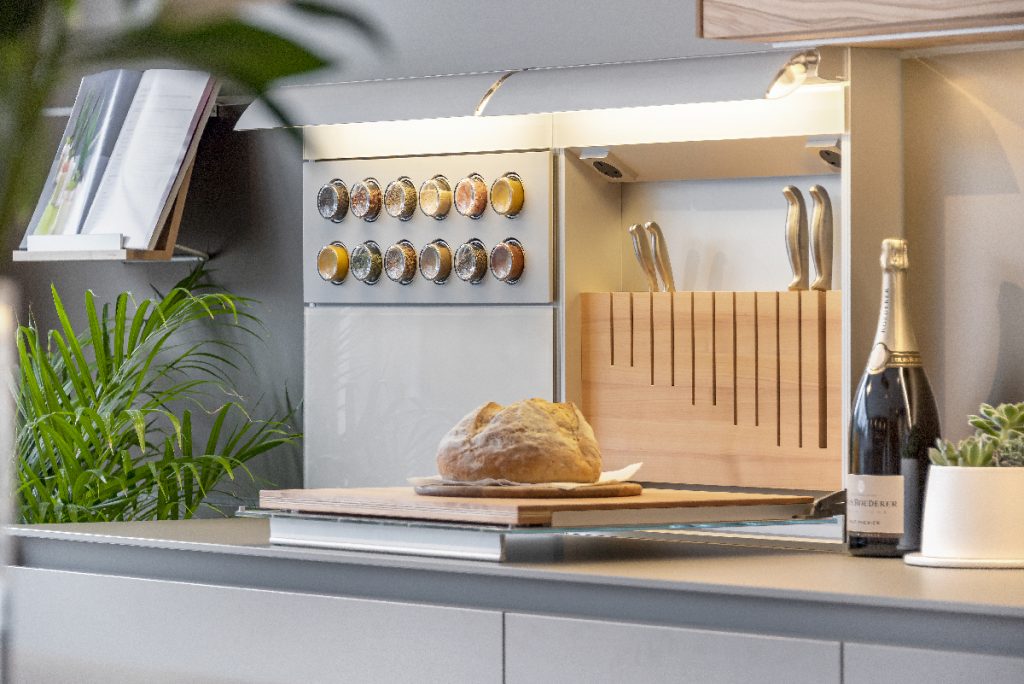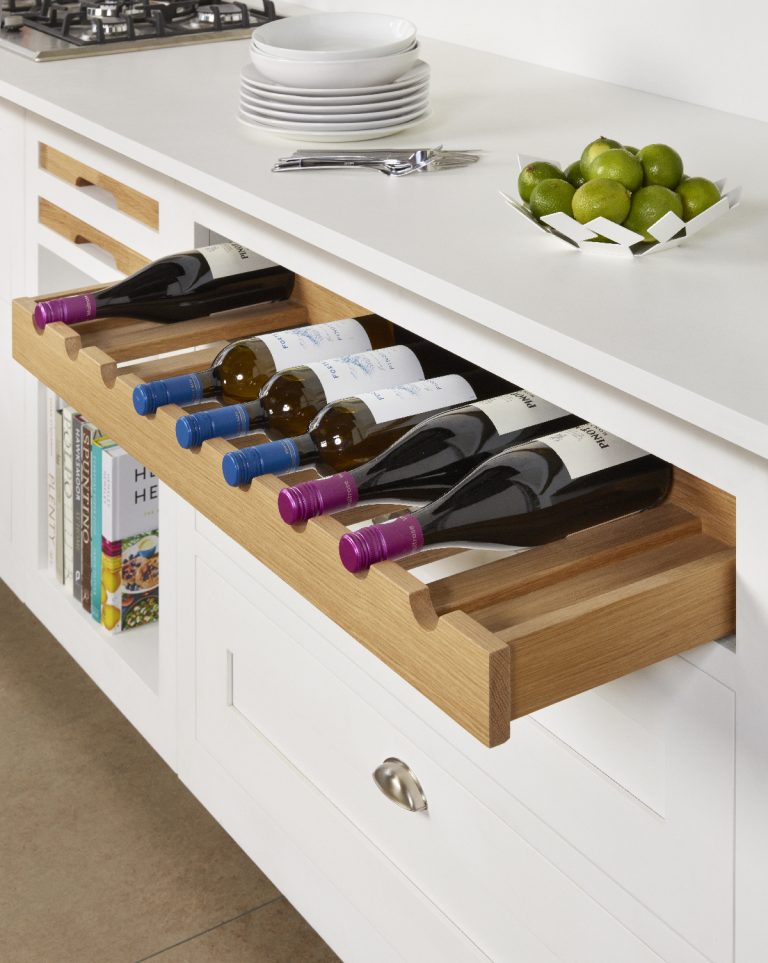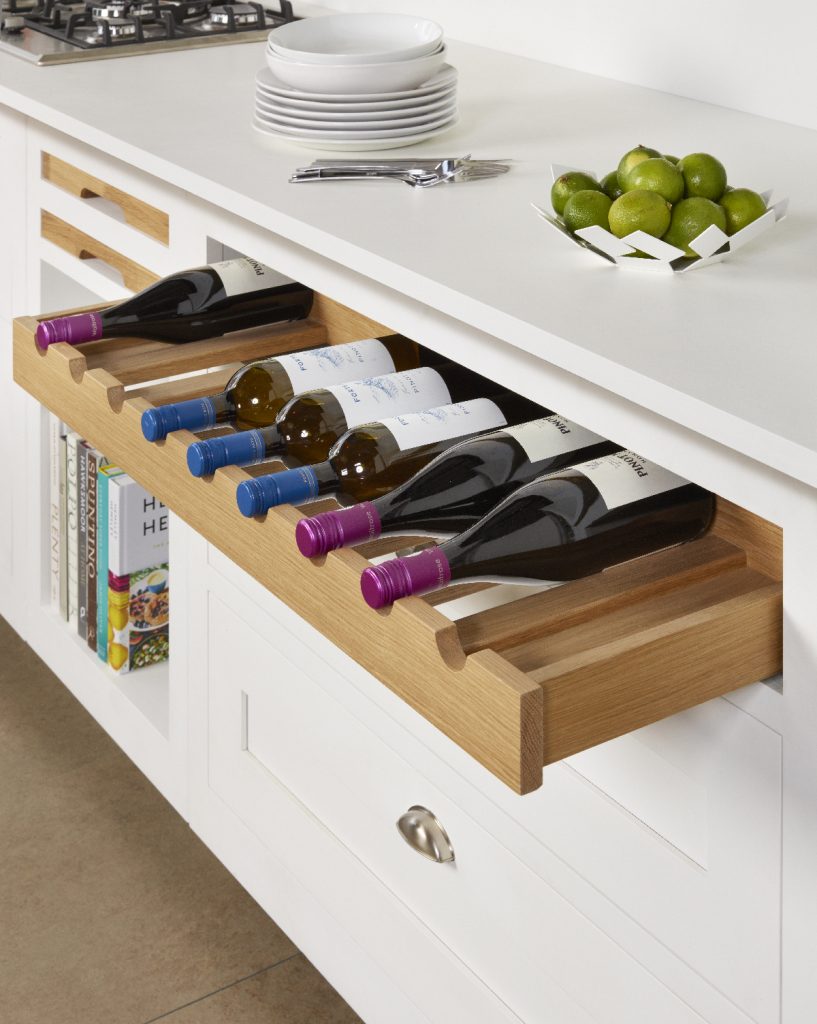 In need of that extra storage? Why not go for booth seating? It's one of the hottest design focuses at the moment, with incorporated storage space underneath – bonus. You can create a chic and cosy breakfast nook, or recreate the American-style diner experience with a bold design. You'll also be keeping all your entertaining essentials stored away until the next party.  
Pretty and practical, banquette seating comes in many shapes and sizes. It's easy to find a material or pattern to suit your scheme, from faux leather to holiday-inspired. You'll get more seating and extra storage as a result.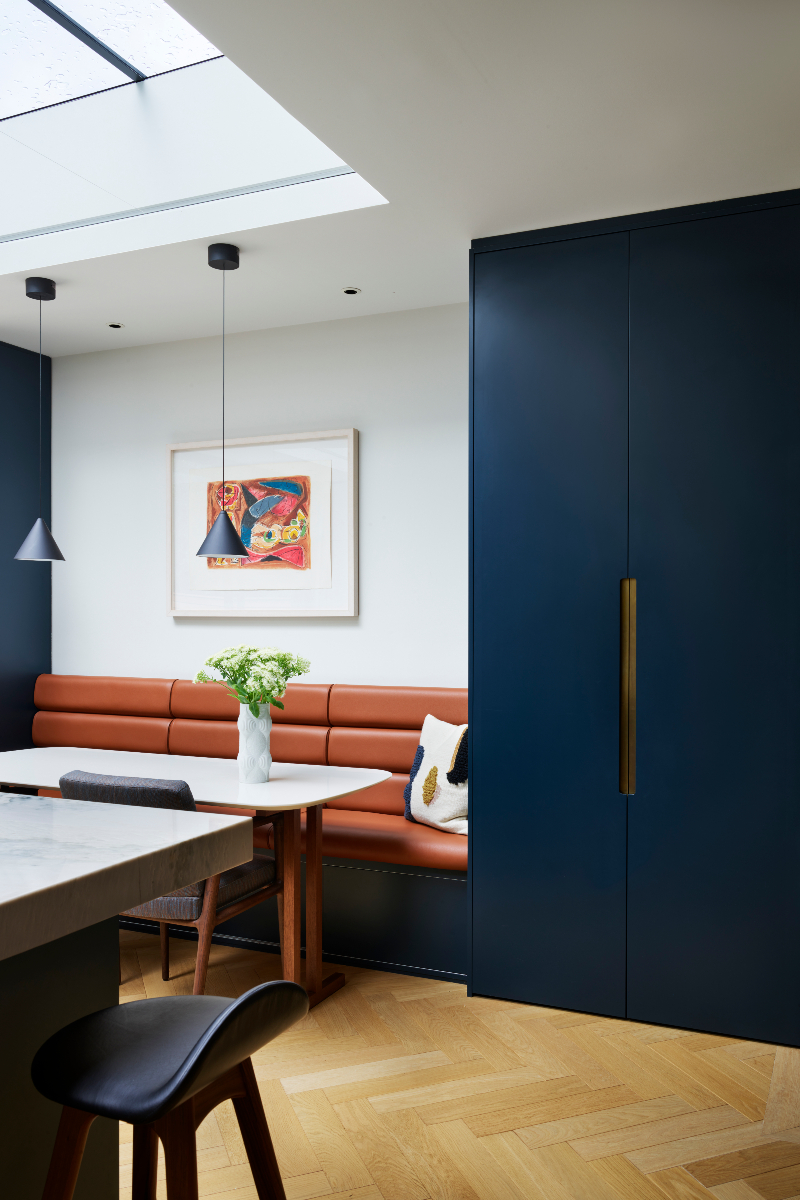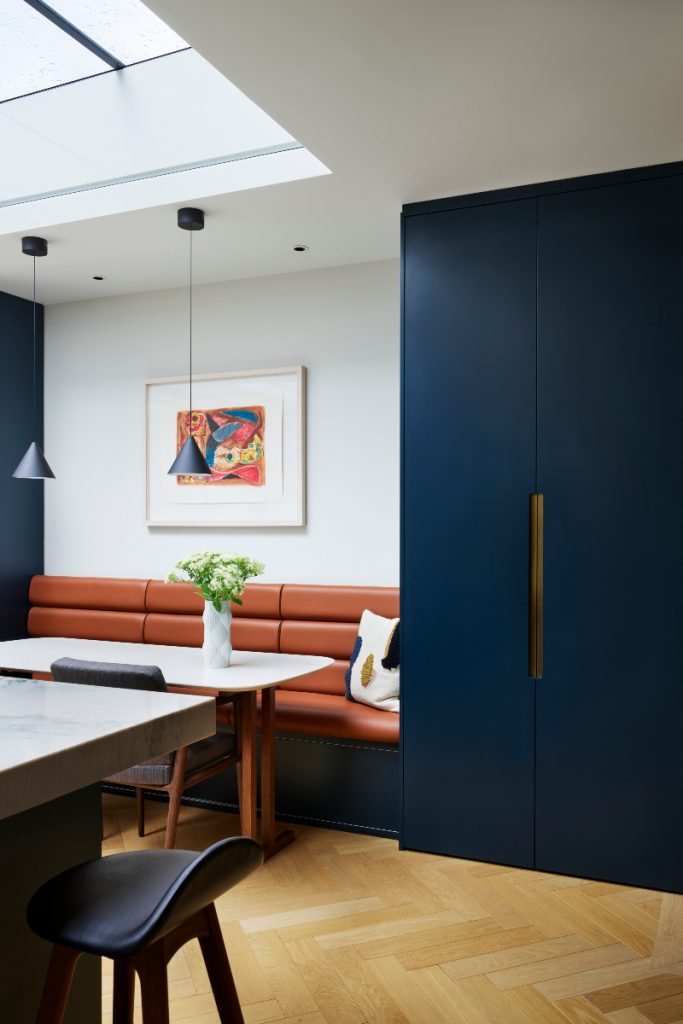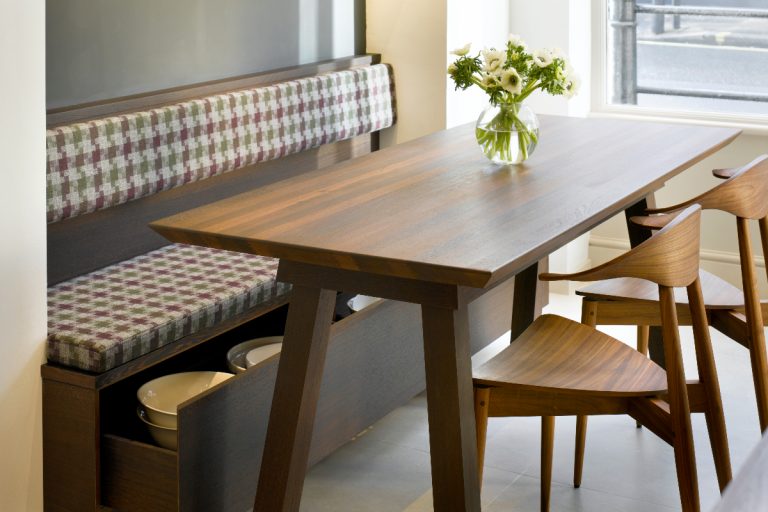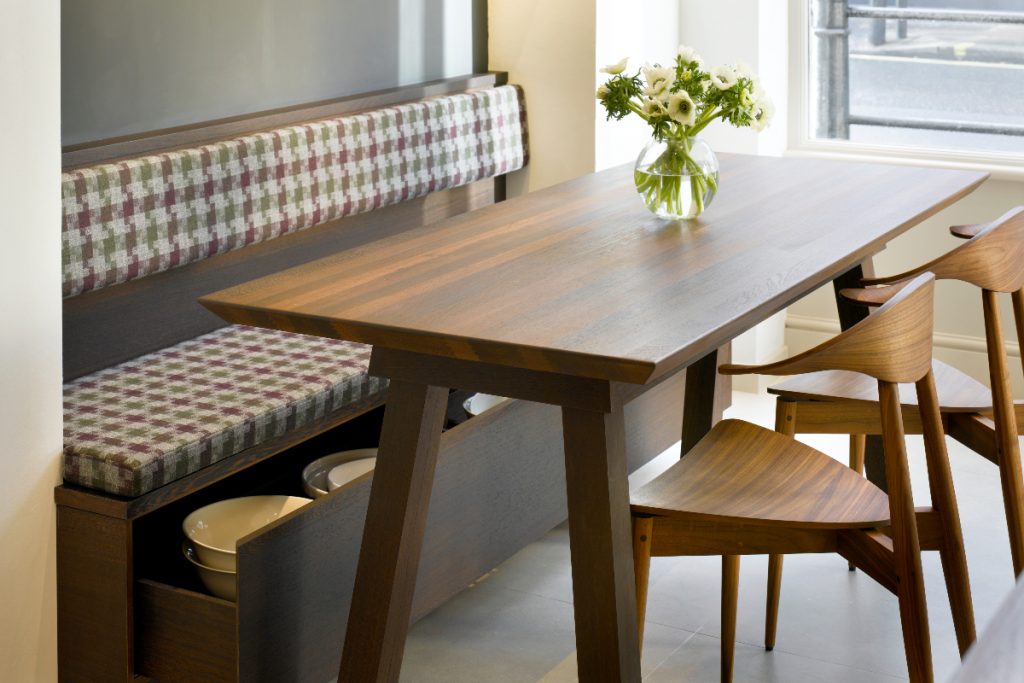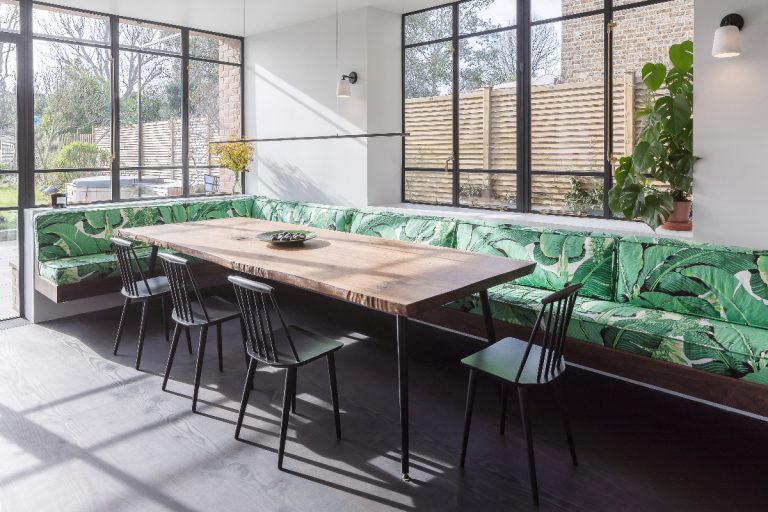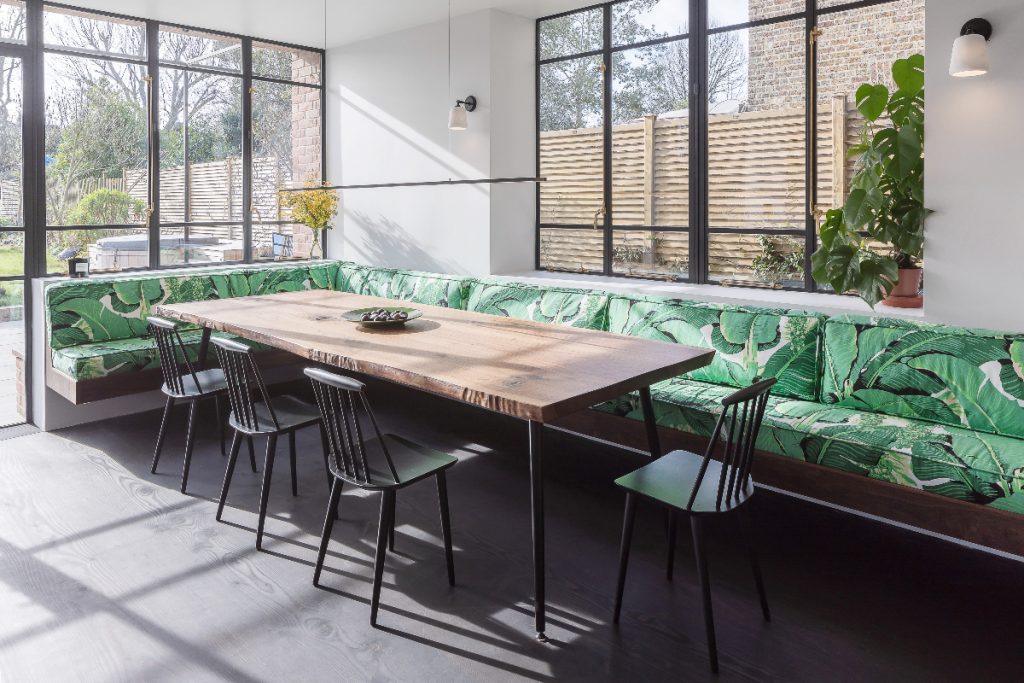 Be it freestanding or built within your run of cabinetry, a larder or a breakfast cupboard is a great addition to any kitchen – they're definitely high-up on my wishlist. But you do need a little extra space for a larder.
If your space allows for it, go for a grand walk-in larder design, perfect for keeping your cooking and baking ingredients in one place and nailing that pro-style kitchen look.
However, if you're a bit tight on space or you don't want to completely renovate your kitchen, then turn your base cupboard into a multi-functional solution using clever pull-out mechanisms like the one pictured below.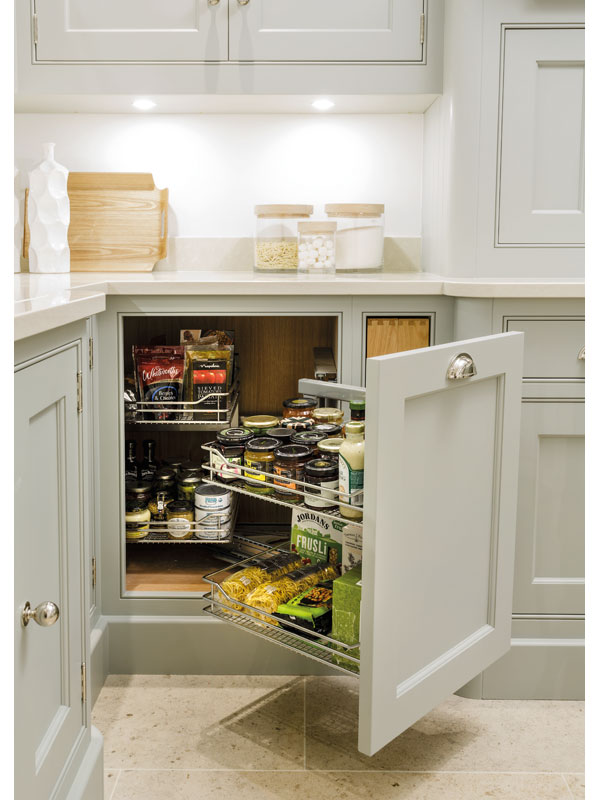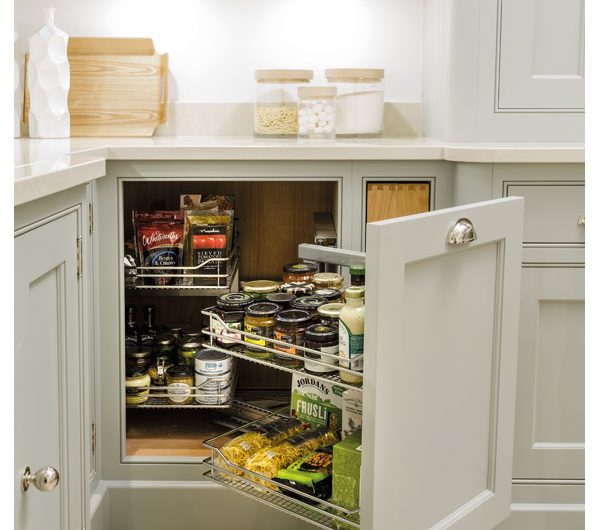 If you've got little ones, a breakfast cupboard will definitely help make the morning routine run smoother – this way, you'll have all their favourite cereals, snacks and treats on hand.
Why not pop your small appliances in there, like mixers, toasters and coffee machines, so you can free up your worktop space and simply shut the doors when you don't want them on display? However, make sure you design the cupboard so that all these appliances fit.
Lastly, ensure you include power sockets in your cupboard. How about adding LED lighting too, to boost the practicality factor and take your design to the next level?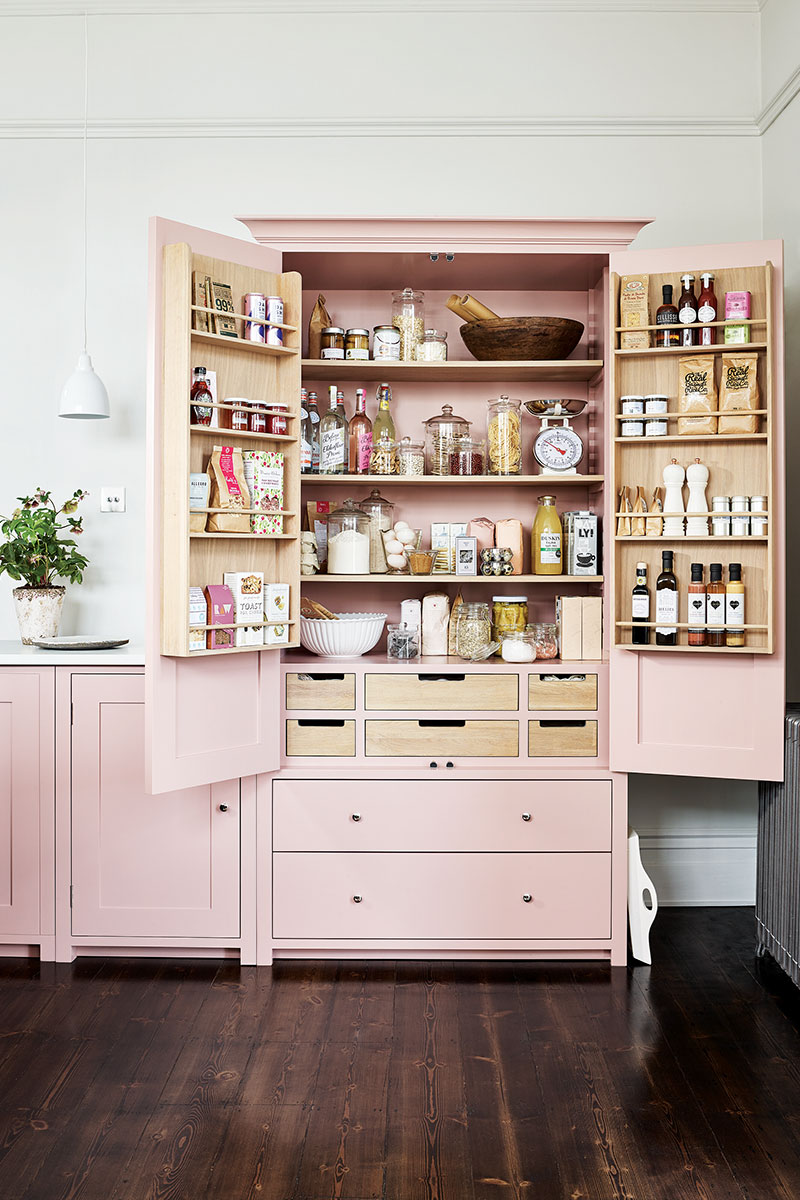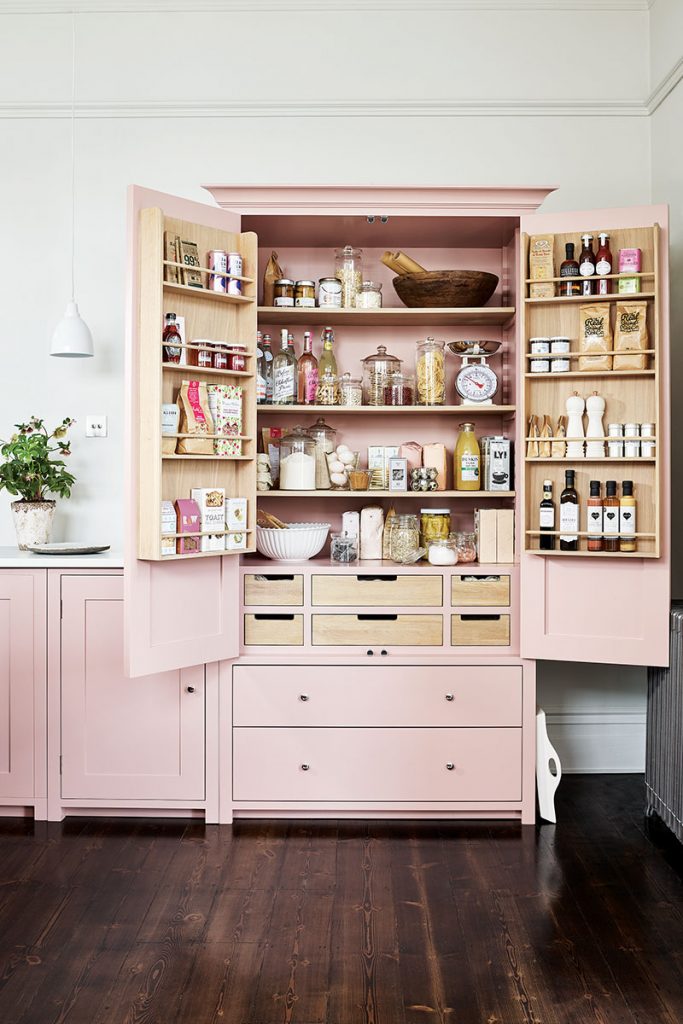 And finally… looking for more kitchen storage solutions inspiration? Here are my top 10 Instagram larder cupboard goals.
Now, are you ready to roll up those sleeves and get to work?
About Post Author