Longing for a holiday by the sea? Well, if you can't go on holiday, then bring the holiday to you by transforming your garden into a Mediterranean destination. Think Spanish designs, Greek colour palettes, Moroccan patterns and Italian dining style – this season, the Mediterranean-inspired outdoors has become the most sought-after design.
So maybe you are planning a renovation to include an indoor-outdoor living space, or simply want to update your garden. Here are eight ways to bring the Mediterranean-inspired outdoors closer, complete with colourful dishware and traditional patterns.
The Mediterranean-inspired outdoors
Firstly, sort out your dining area
When you are on holiday, one of the best ways to get acquainted with a new country is through food, right? Get ready for summer dinners with a dining set that sends you straight on the shore of the Mediterranean Sea. Go for a minimalist dining set with benches instead of chairs for more space. This Porto dining set from Cox & Cox features acacia wood bench tops and tabletop with sleek iron frames.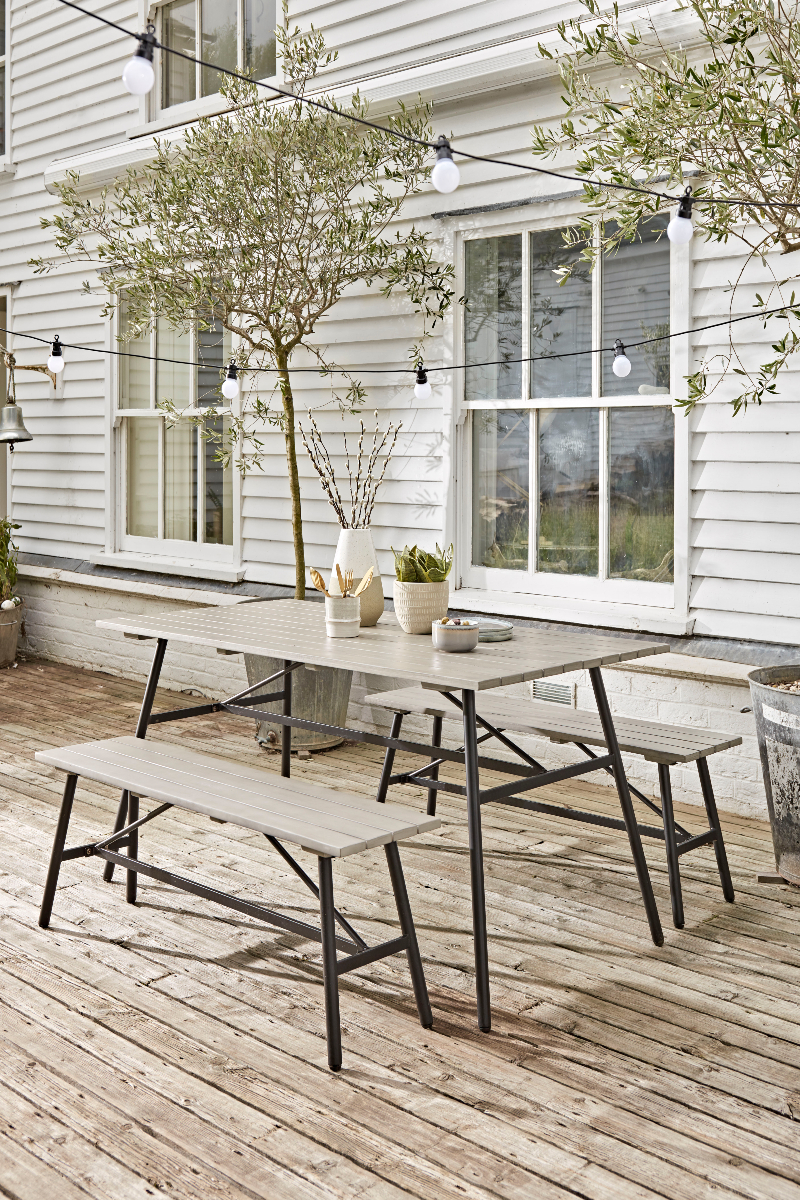 The Mediterranean-inspired outdoors
Secondly, make better use of your space
Are you restricted by space, or have just a compact balcony to work with? Then place a bright bistro set in a corner, perfect for an outdoors brunch on a sunny day. Add a couple colourful pillows for comfort and rattan lanterns to create a relaxing atmosphere in the evening.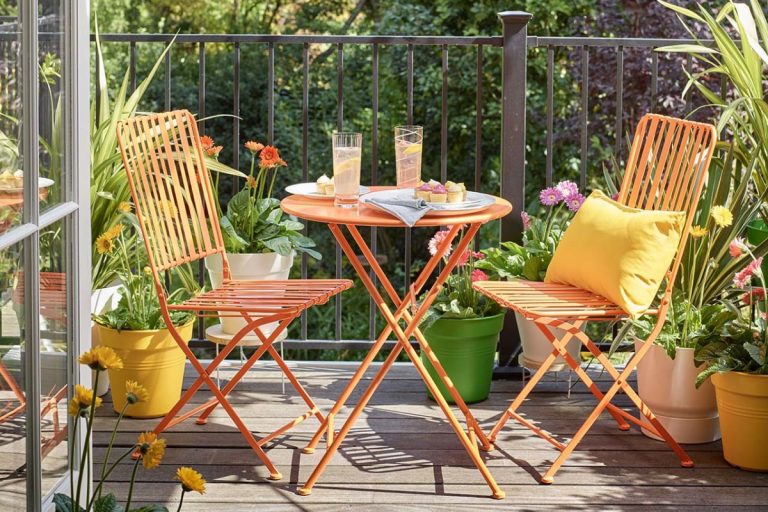 The Mediterranean-inspired outdoors
Thirdly, be bold with flooring
Thinking of updating your outdoors area? Get into the summer holiday-feeling with a bold tile choice. Choose colourful tiles, with a mix of clean white, navy blue and aqua blue, straight out of a Greek island – are you daydreaming, too? – or try an intricate design with different Moroccan patterns.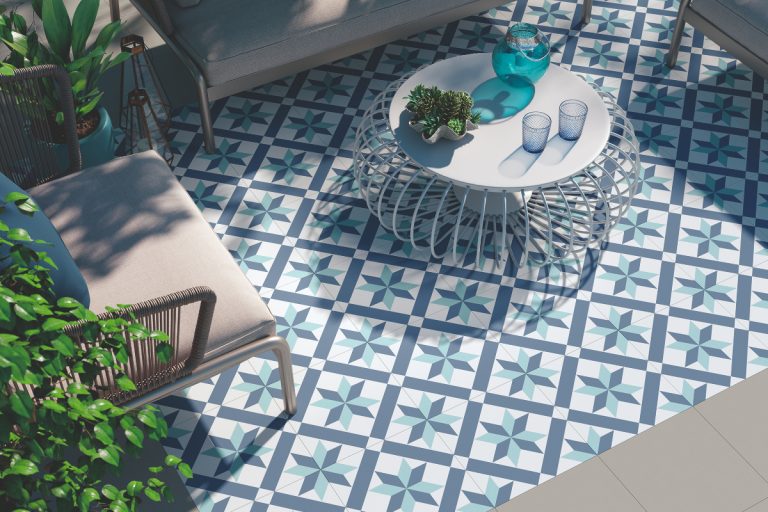 The Mediterranean-inspired outdoors
Fourthly, check your lighting
Create an idyllic scenery through lighting – from Moroccan-inspired lanterns to minimalist-looking hanging lights. You can place them above the dining table or around a fence to ensure you won't be left in complete darkness once the sun sets. A more sustainable option is to go for solar light bulbs. If solar lights get enough sunlight, they can last even up to eight hours – this means less pollution and you will save your energy consumption.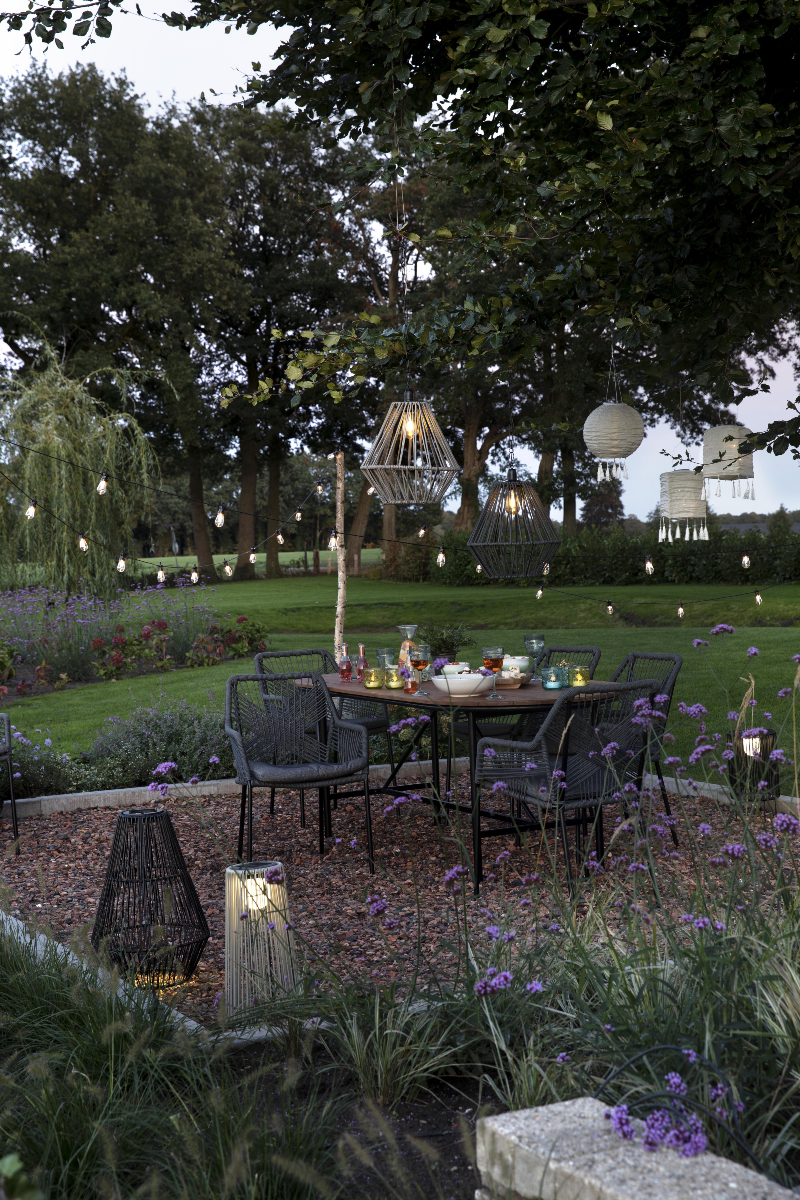 The Mediterranean-inspired outdoors
Then add a barbecue to the mix
What is a terrace or garden without a barbecue? Imagine delicious kebabs served with fresh Greek salads, spicy seafood paella, grilled vegetables and homemade flatbread with a touch of coriander. Food really tastes better when prepared on a fiery grill, and who doesn't love Mediterranean food? Add a barbecue to your Mediterranean-inspired outdoors and enjoy the process of cooking outdoors. If you have lots of space available you can create an outdoors kitchen, complete with a drink cooler, barbecue and even a sink – a great way to take your cooking skills to the next level.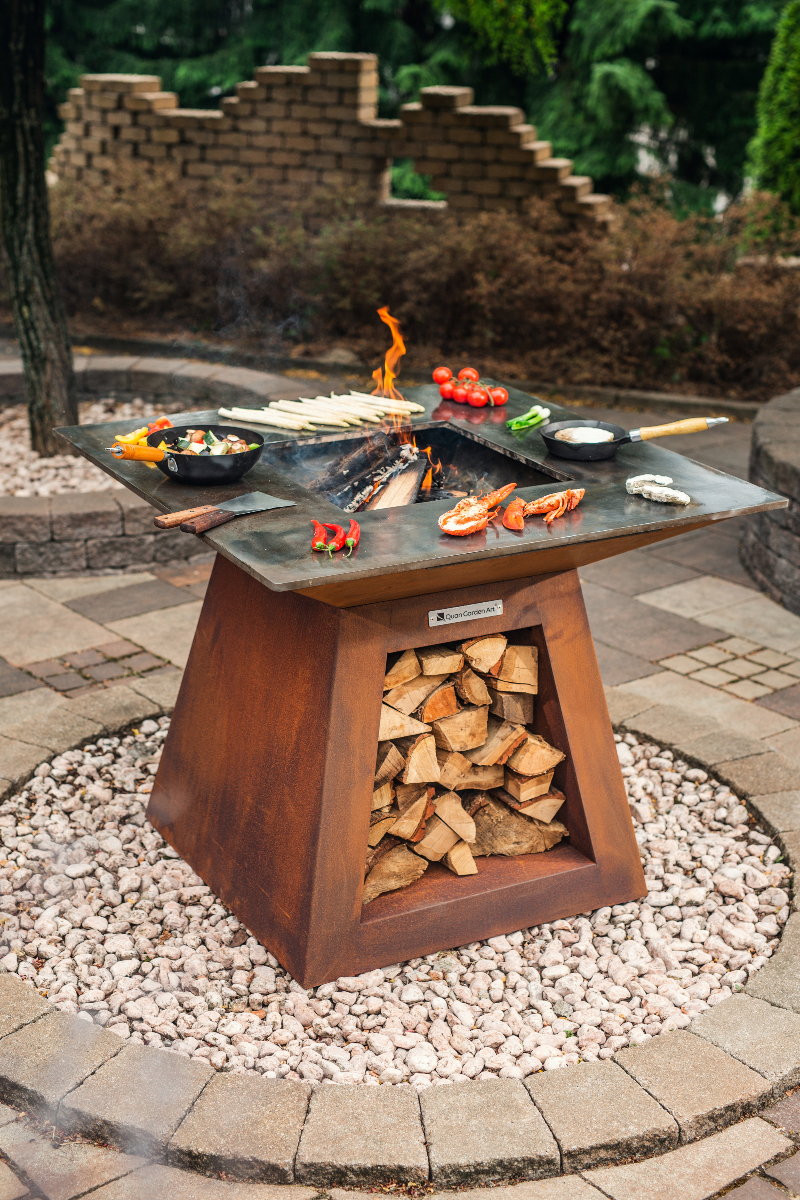 The Mediterranean-inspired outdoors
Next, use multi-purpose items
Go for a multi-purpose board that can help out in the kitchen, but can double as a serving platter. Choose a Spanish-inspired serving board to stay on theme – this Tapas serving board is a great kitchen tool and a space-saver, as you can serve plenty of appetisers and you won't need separate dishes.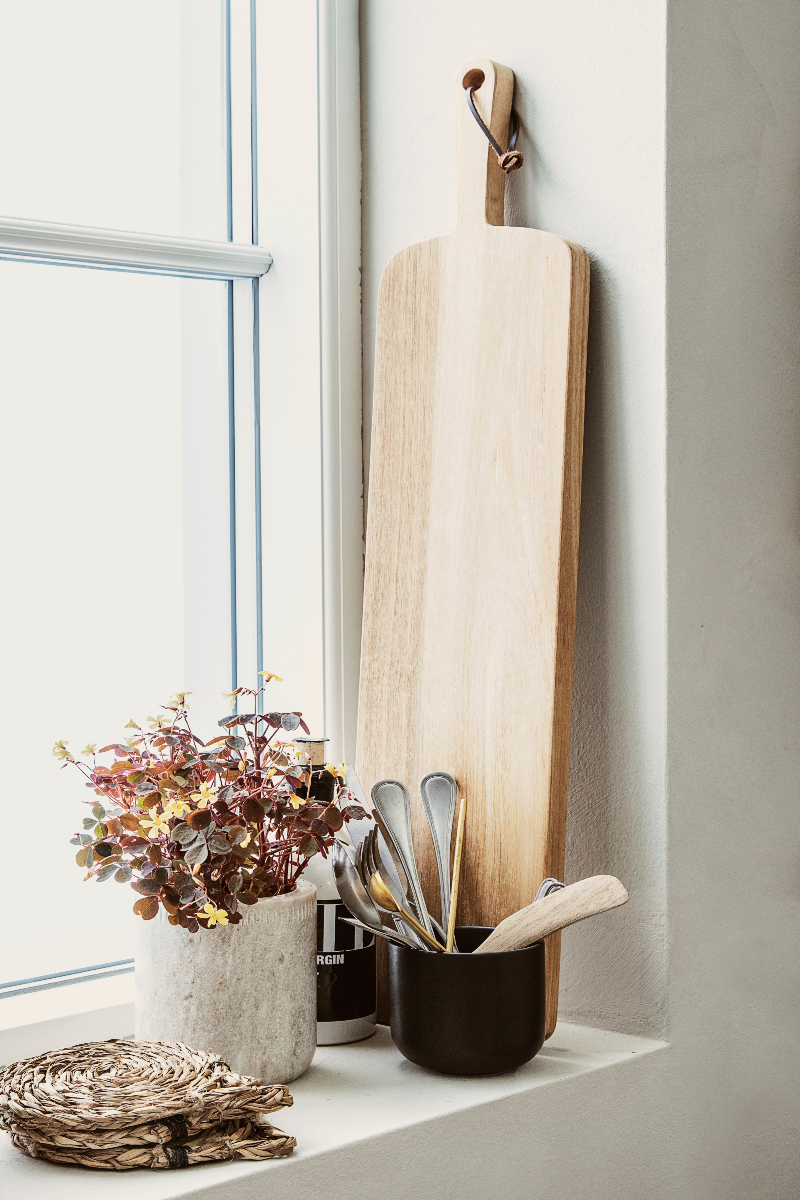 The Mediterranean-inspired outdoors
Go for Mediterranean-inspired dishware
In true Mediterranean style, you will need some colourful dishware, too! Play with different shades of blue, yellow and red and choose pretty designs. You can recreate this trendy aesthetic through plates and jugs in stunning tones of blue and yellow mixed with clean white, that feature traditional hand-painted prints from Greece, Spain or Italy.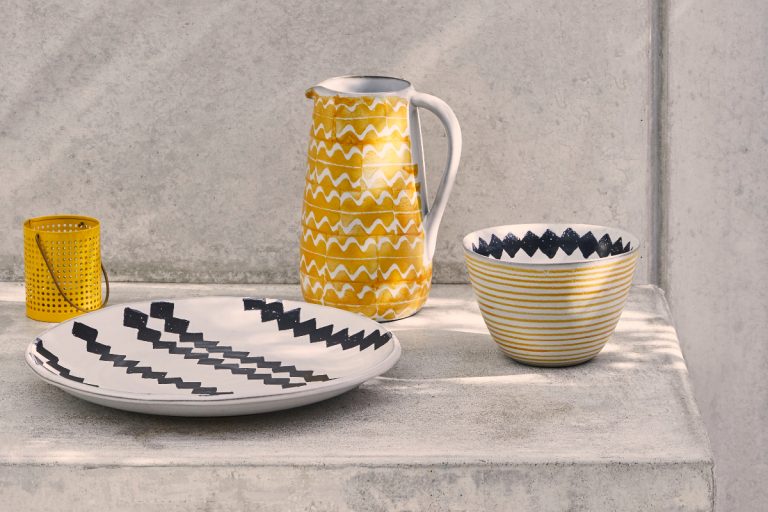 The Mediterranean-inspired outdoors
Lastly, buy a holiday-inspired carafe
Finally, get into the holiday feeling, from cutlery to glassware, with a Mediterranean-inspired carafe – this teardrop-shaped carafe from Garden Trading is perfect for your seasonal al fresco dinners and gatherings. So, get your lemons, apples, oranges and red wine ready to serve an authentic Spanish sangria. Now, all you need is sunny weather and you're off to enjoy your Mediterranean-inspired outdoors in the comfort of your home.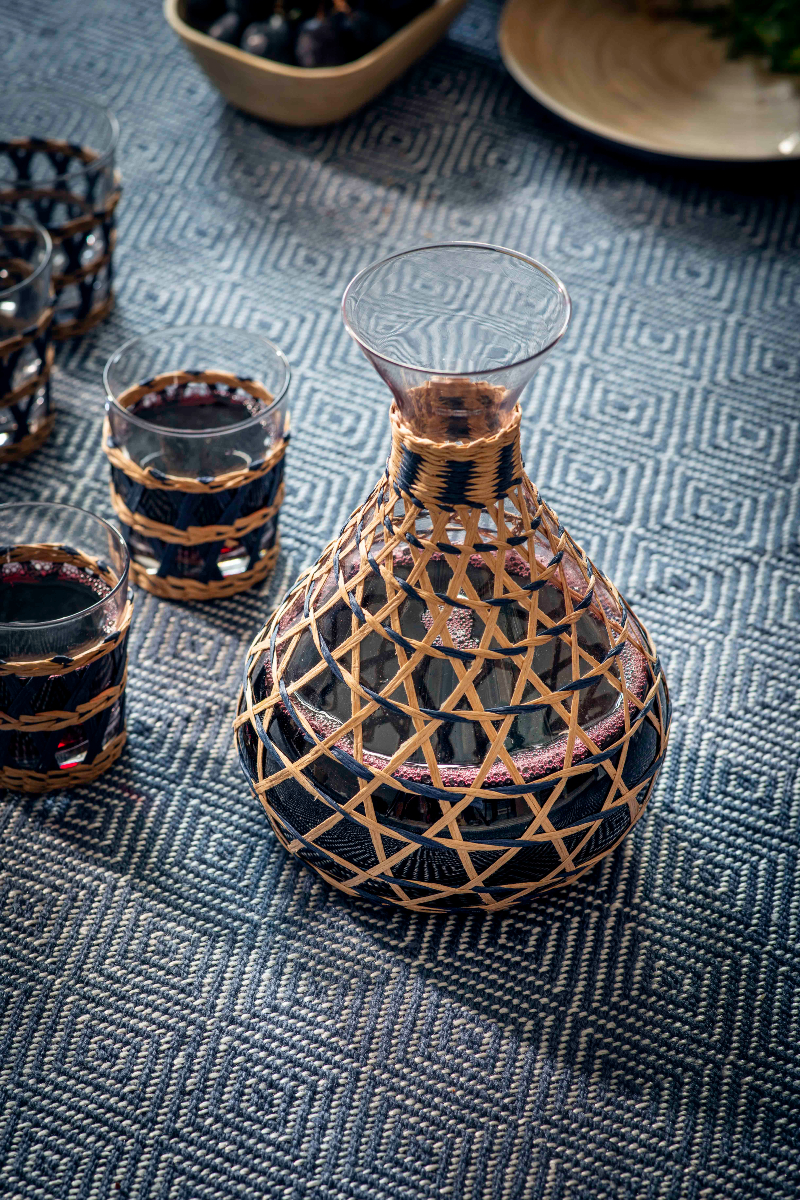 So, did you love this piece on the Mediterranean-inspired outdoors? Then you'll also enjoy six smart home helpers you really need to know about.
Featured image: Mediterranean-inspired dining. iStock/ SolStock
About Post Author