A kitchen island is a dreamy wish list item for most of us. Who wouldn't want a central hub with a breakfast bar, sink, hob or extra room for cooking? You rarely see a kitchen in an interiors magazine without a gorgeous island in the middle. However, a kitchen island requires careful thought to really make it work. Is it a practical addition to your home, and do you have enough space in your kitchen without an island making you feel cramped and constricted? Kitchen expert Tom Howley tells us more
THE KITCHEN ISLAND DESIGN DILEMMA
Q: "I have saved so many kitchen ideas and each has a kitchen island in it. The island either has a hob or sink on it, or is just left bare as extra worktop space. I like the idea of having a breakfast bar on an island, with stools for family and visiting friends. They could perch on these while I'm cooking, when they're having a snack or doing homework. The island may also prove useful for the days I work from home. But do I have space for a kitchen island, and how do I make sure it is practical for day-to-day life?"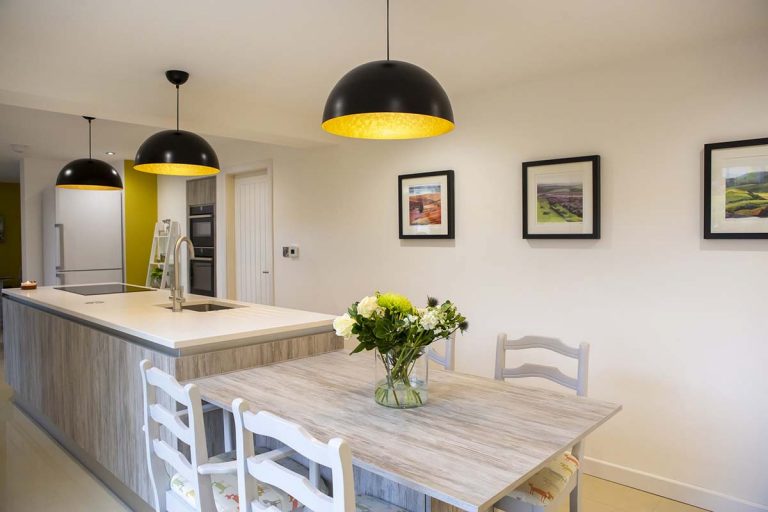 THE EXPERT'S ANSWER
A: "Before choosing your kitchen island, consider the size and shape of your kitchen, drawing this out on paper to really understand the dimensions. It's amazing how even the most awkward spaces can include a well-considered, well-planned island. But you'll have to think outside of the box.
First and foremost, it should be designed around your lifestyle and make the best use of your floor area. It should include practical elements such as storage, appliances and integrated power points. Think about its purpose: will you use it to cook or to prepare food? Will its primary function be as a social space with a breakfast bar and seating? Do you need power sockets built into it, or a sink with a boiling water tap for a quick and easy cup of tea?
The kitchen is such a dynamic space that your island could have many uses, from preparing dinner to the kids doing their homework. Adding drawers is an excellent way to keep clutter at bay, especially manuals or odd bits of kitchenware. Keep cutlery close to hand if it's where you'll be serving food, or save a drawer for your paperwork if your island doubles as a desk.
"The most common concern is having enough space"
The most common concern is having enough space. Ultimately, a kitchen needs to be as functional as it is beautiful, and sacrificing floor area to fit an island at all costs will just give an awkward, uncomfortable look. Walkways should be a key consideration when planning the layout – always leave 1m on the sides of your island. Think about the height too – does it feel comfortable when you're standing chopping, or is the seating section at the right level to sit without hunching?
If a standalone island isn't possible, the next best option is a peninsula counter. This is where you have a breakfast bar-style cantilever attached to your other units – for example, as part of an L or U-shaped layout. This will offer one side as seating while the other is a preparation or serving space. For even more flexibility, what about a portable butcher's block which can be moved if needed?
Whatever its size or style, the island is a central feature in a kitchen. It's in a handy position that allows you to utilise every inch of space and add practical functions suited to you. By focusing on cooking or preparation, it makes the kitchen much more sociable, allowing the chef to talk to others as they get dinner ready, instead of turning their back."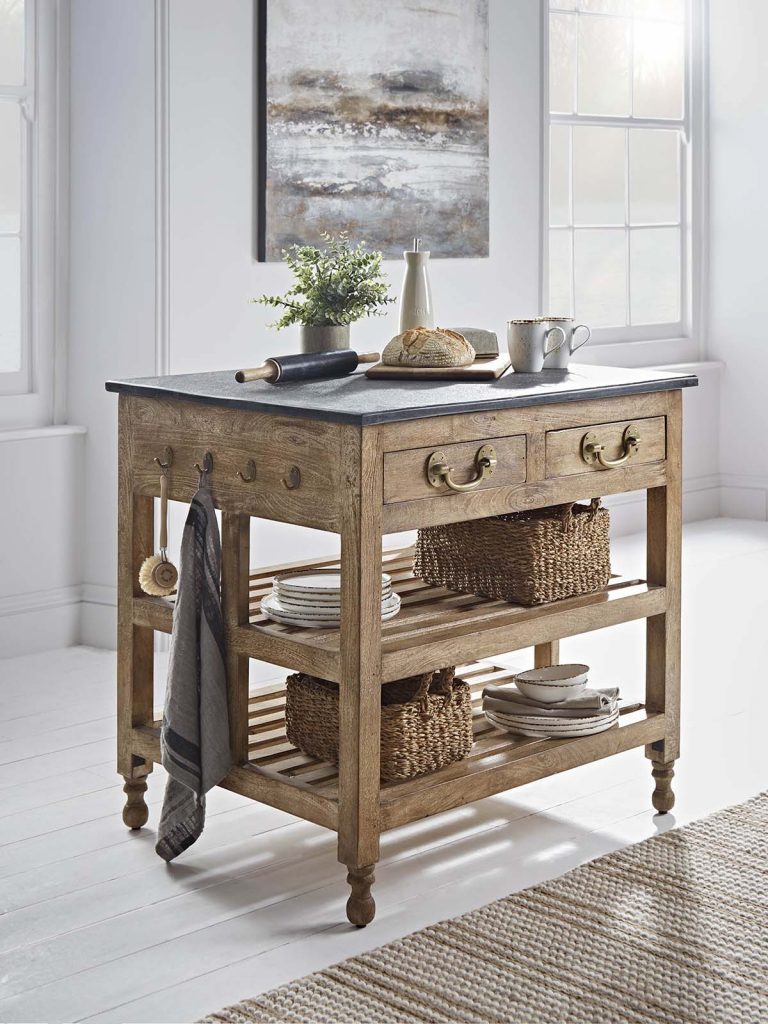 Check out these stunning designs for kitchen islands in different shapes and sizes.
Featured image: A clearance of at least 1m on each side of the island is best. Hartford kitchen, from £20,000, Tom Howley.
About Post Author