The sun's shining, birds are chirping and flowers are blooming, and with the Met Office prediction of a heatwave, I couldn't help but get overly excited about spicy barbecues, icy drinks and al fresco dining – I've been daydreaming about balmy spring and summer days for some time now if you couldn't tell already.
Whether your garden needs a bit of love, or you want to spruce up your balcony to catch some rays and indulge in delicious barbecues over the weekend with the family, your setup is not complete without a chic dining set.
Got an old outdoor dining set you'd like to upcycle?
Look no further – luckily, most outdoor dining sets solutions have a high resistance to UV lights and unruly weather. However, if it hasn't been protected during the colder months, then you might need to either spot-treat your seating and dining furniture, or even pick up some sandpaper and specialised paint to give it a fresh look. Up for a DIY project this weekend?
OnBuy Garden Furniture Sets suggest you use a damp cloth and soapy water to remove stains from resin wicker furniture, while for aluminium and plastic furniture, homemade cleaning solutions with baking soda or vinegar could do the trick.
For teak and iron outdoor dining sets, it's best to give them a good clean to remove rust and stains first, and depending on the damage, you can use specialised varnish and paint for a quick upgrade and to hide away any marks.
Oh, but don't forget to purchase protective covers this time, so you can enjoy your outdoor furniture for as long as possible and avoid future attempts at bringing it back to life next spring and summer season. You'll thank yourself later, I promise.
On the hunt for the latest outdoor furniture?
I've got you covered. If you're looking to take your garden, patio or balcony to the next level just in time for sunny days, then scroll down for my roundup of the latest outdoor dining sets perfect for al fresco dinners and parties and suited for any taste and budget…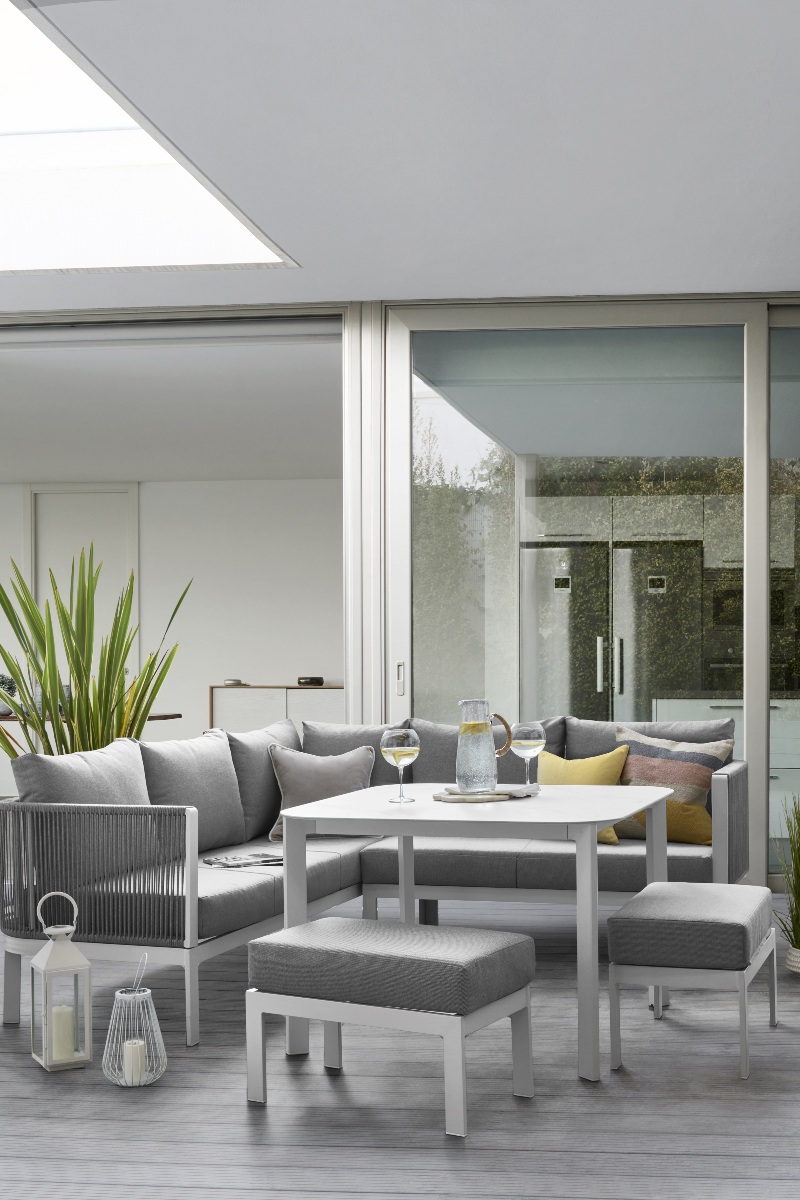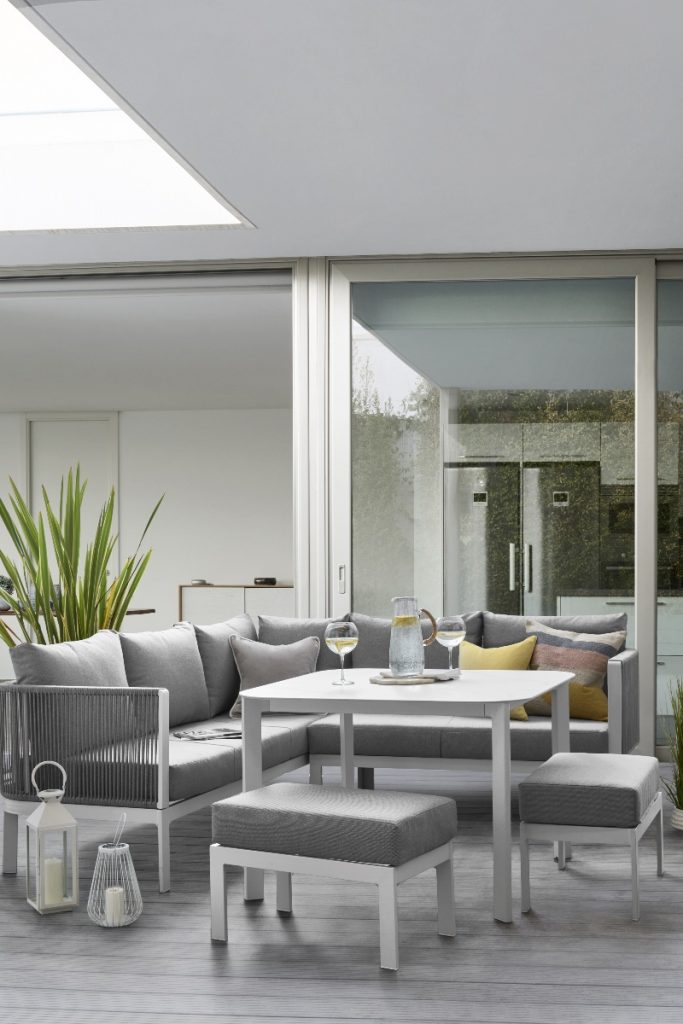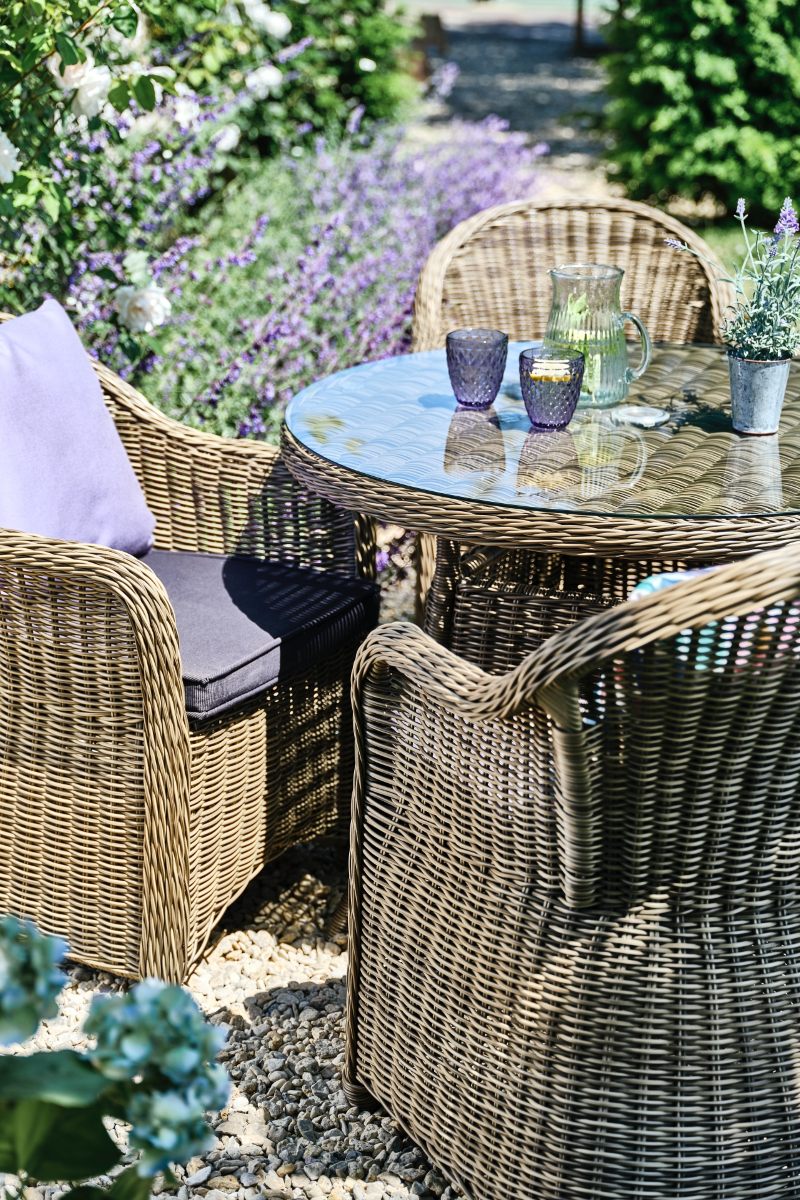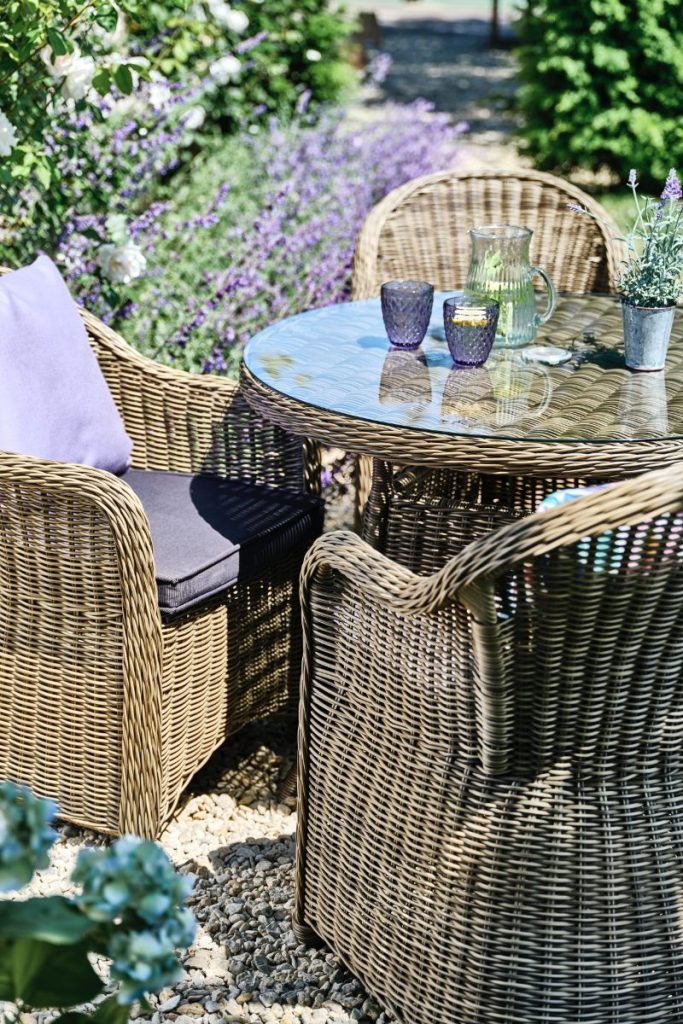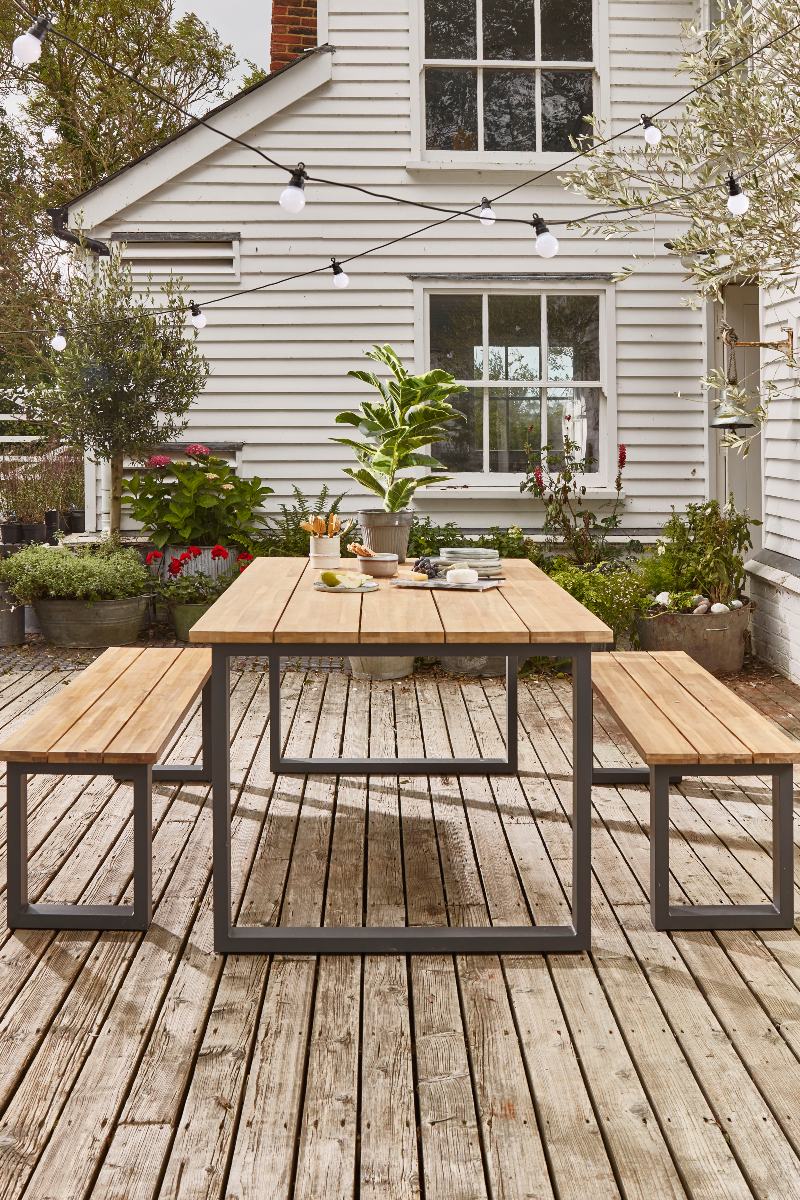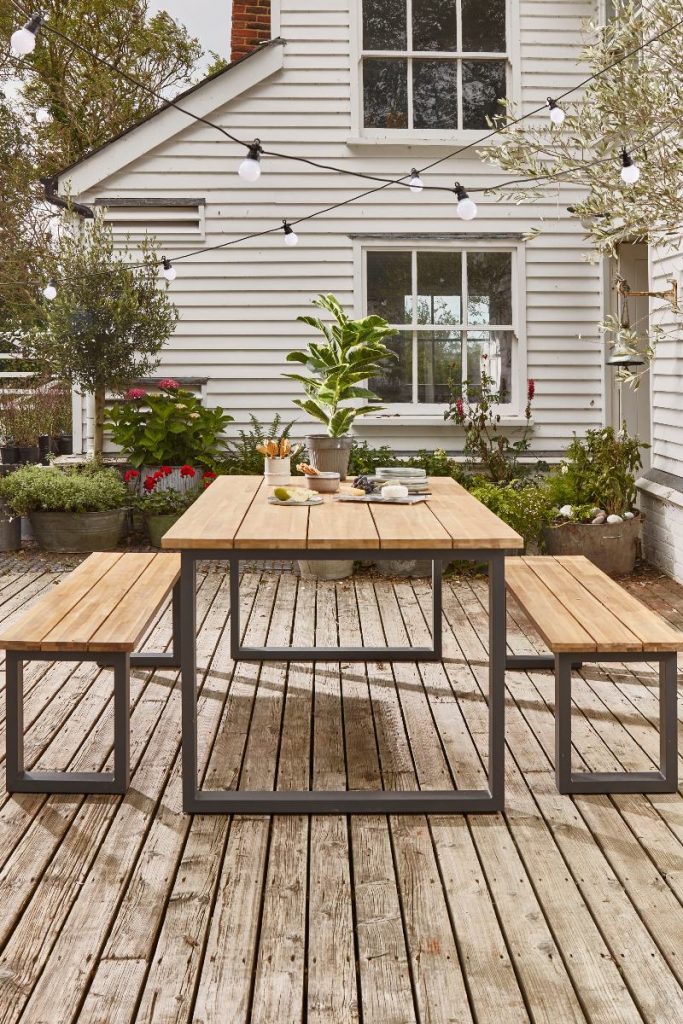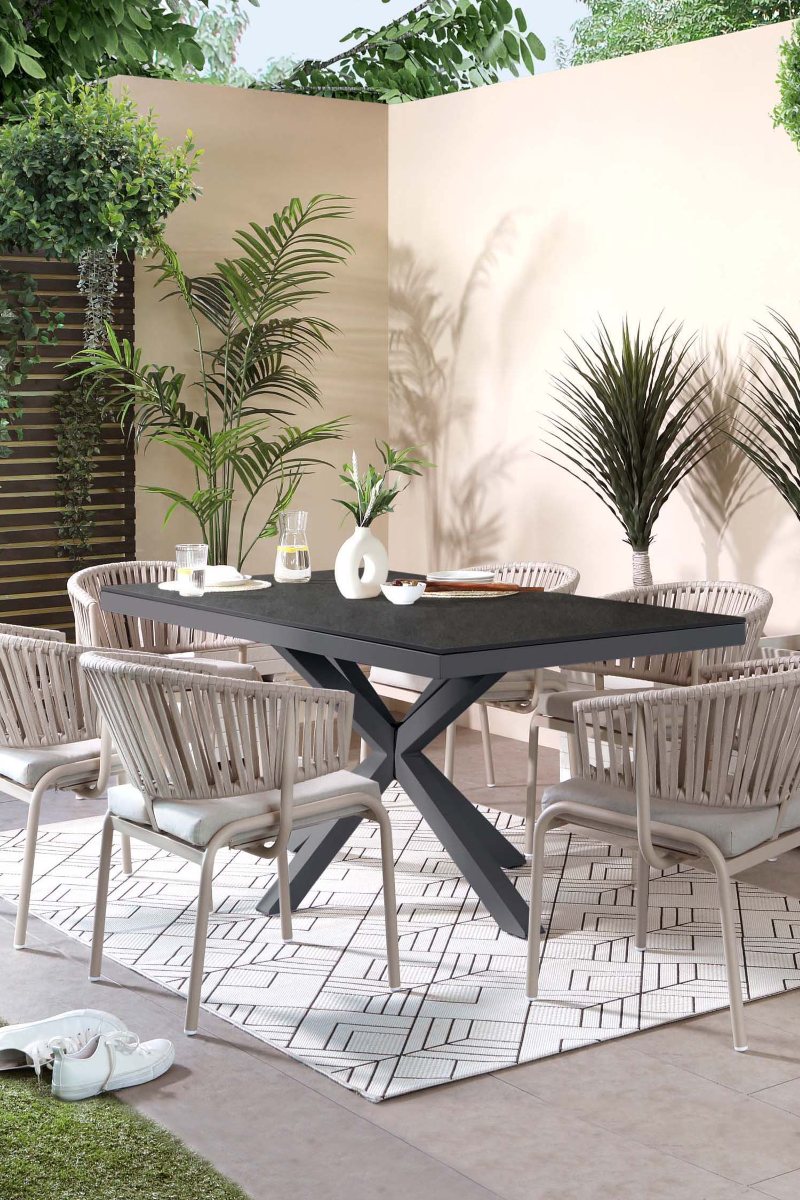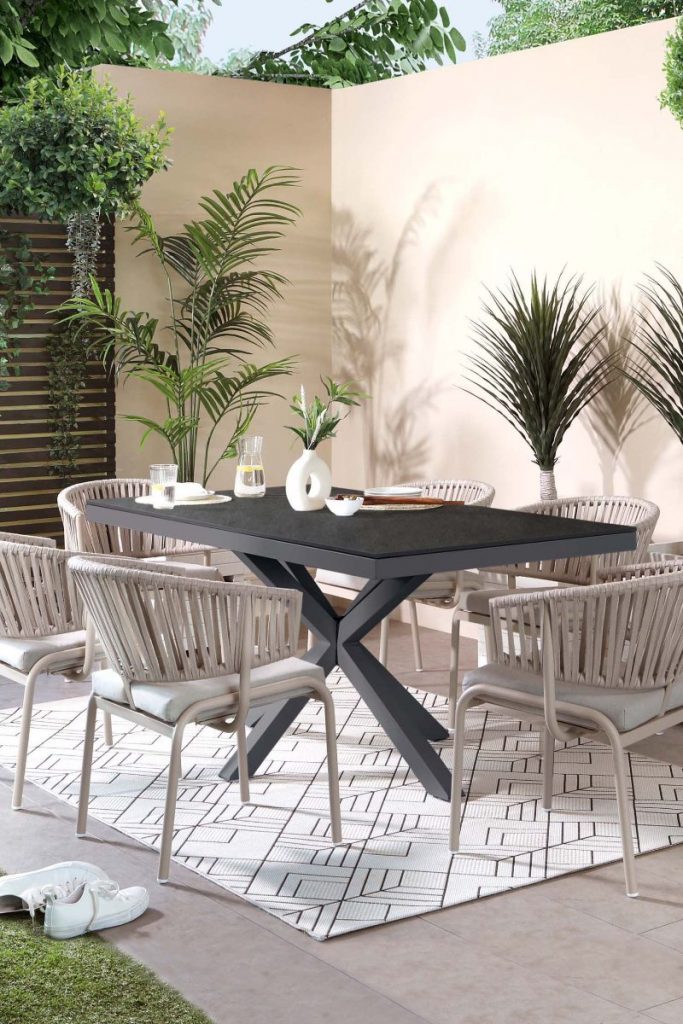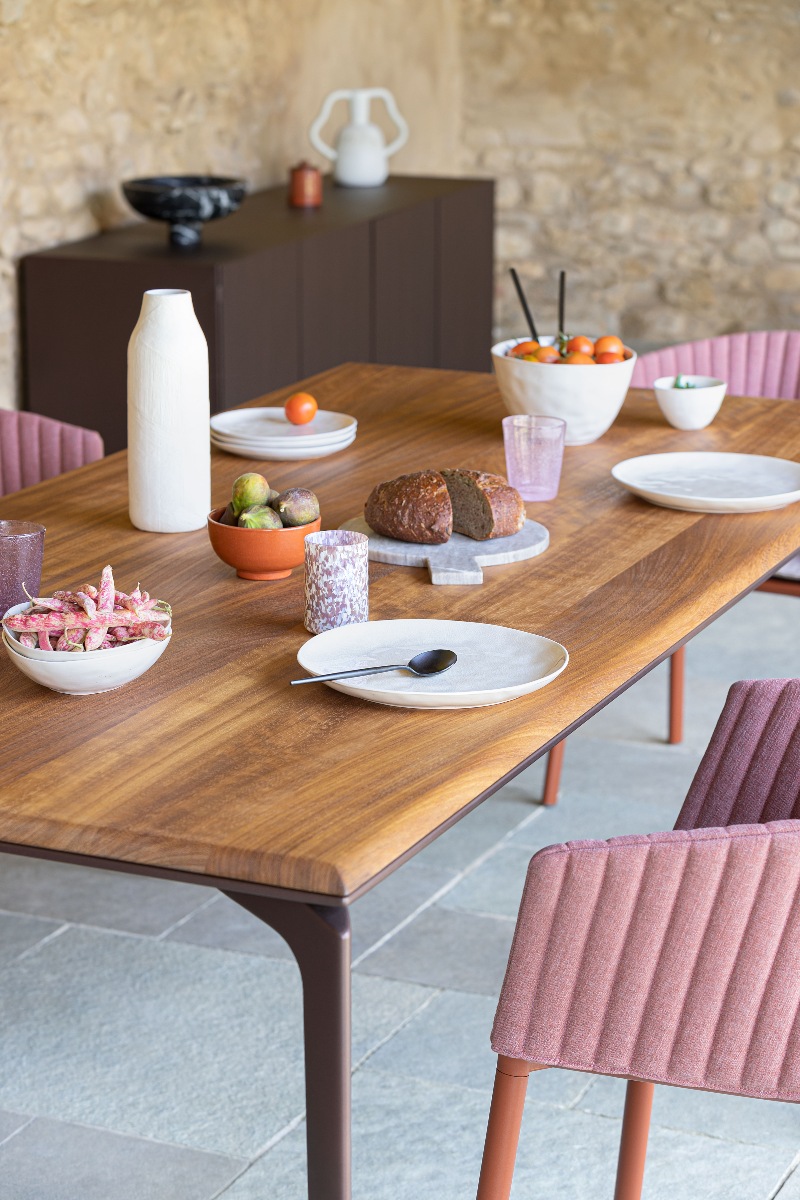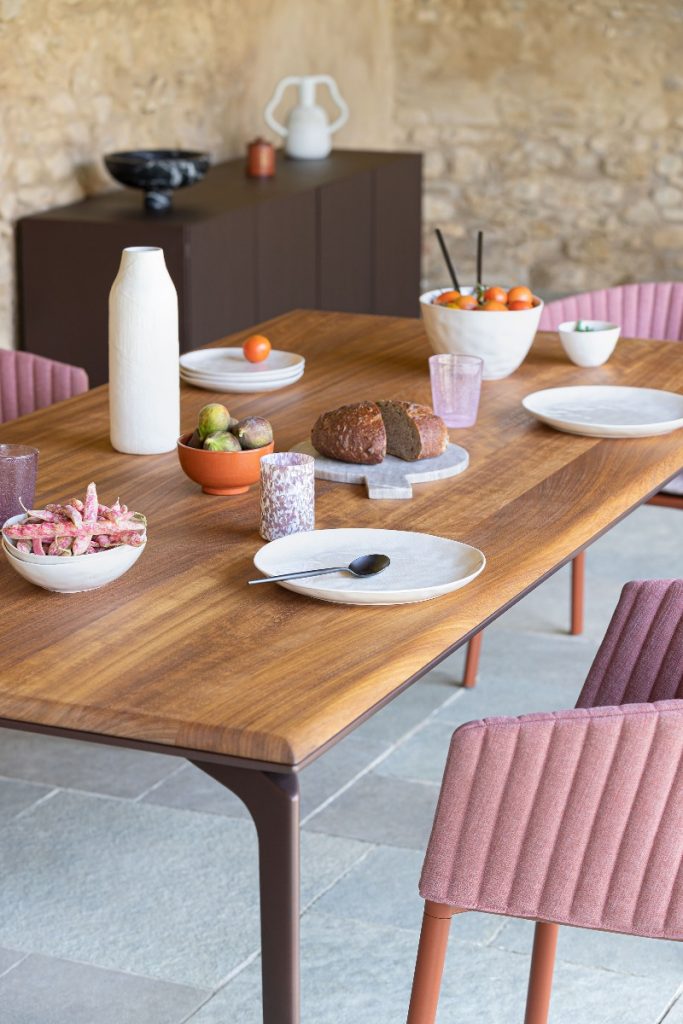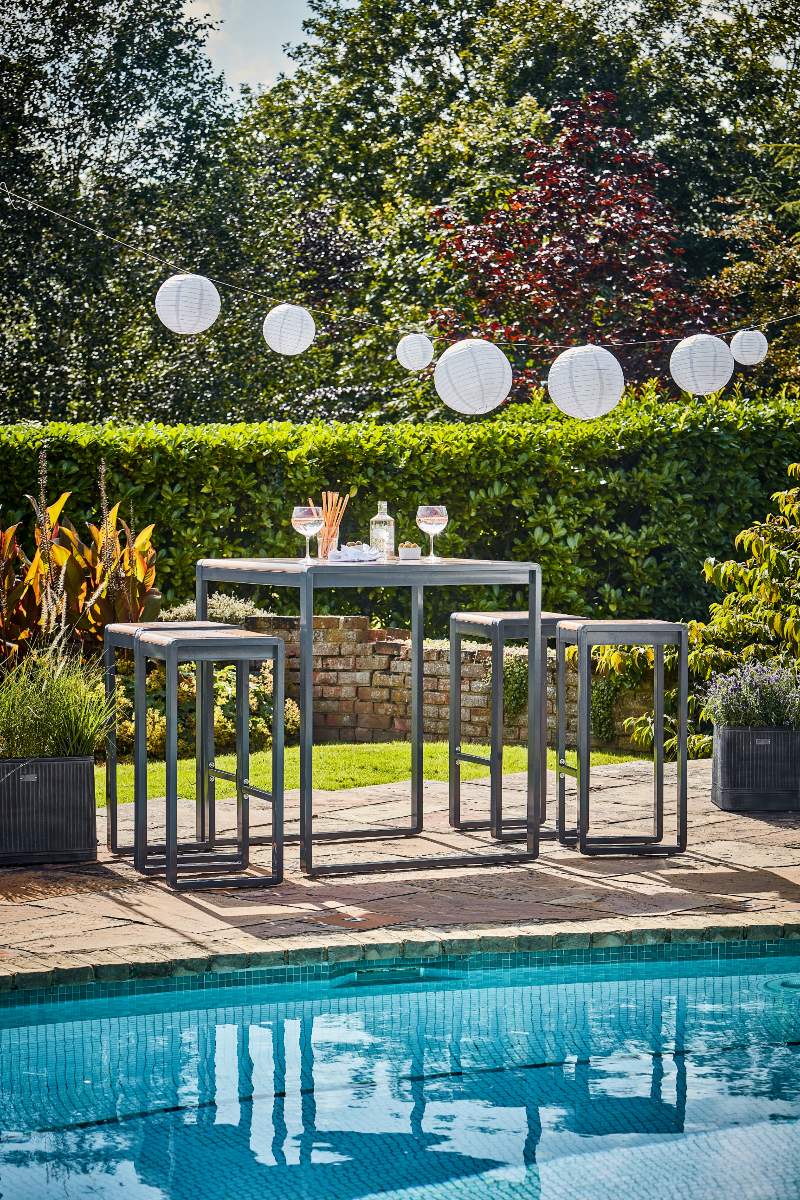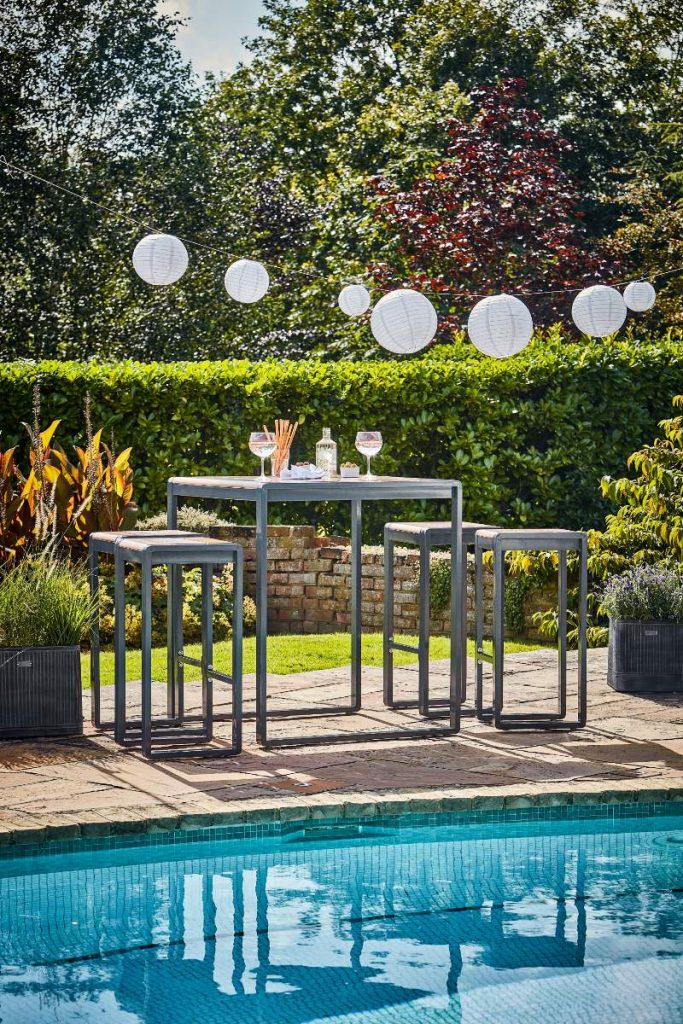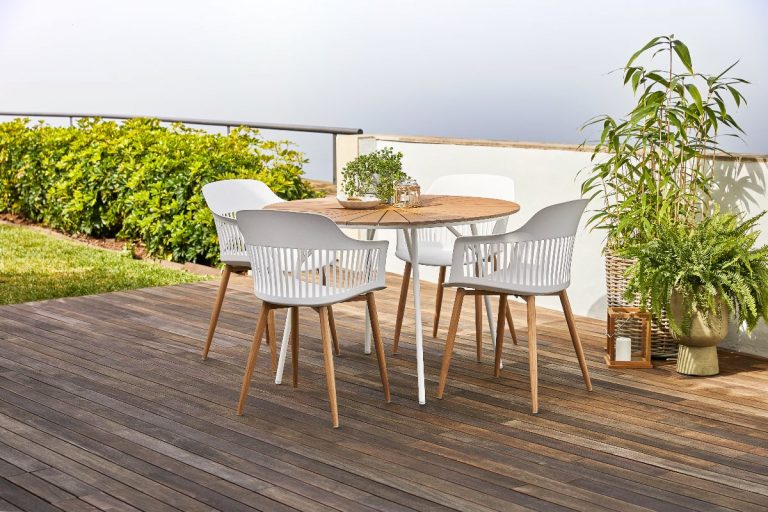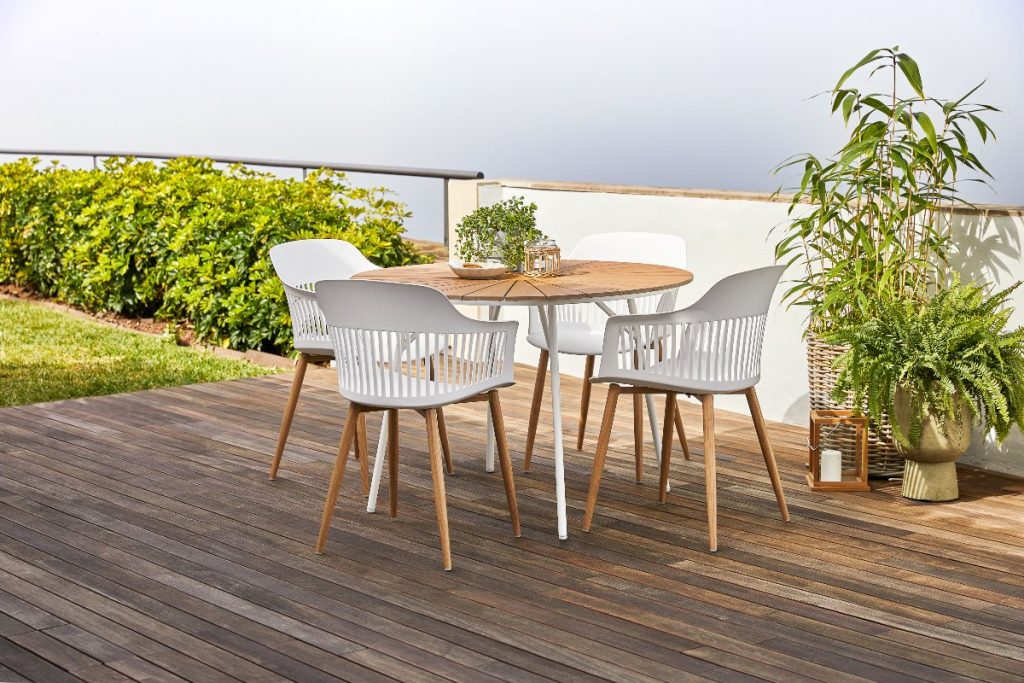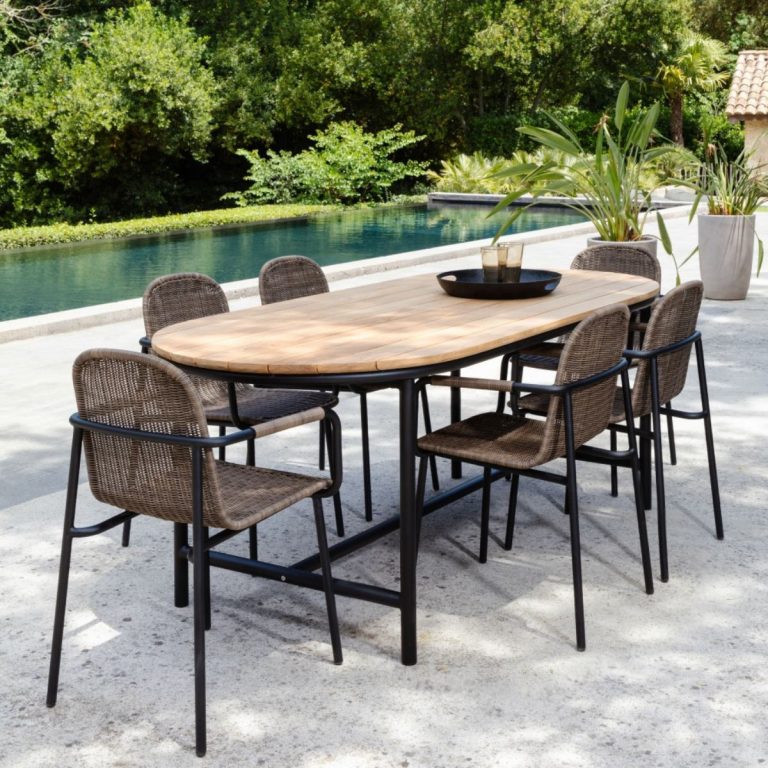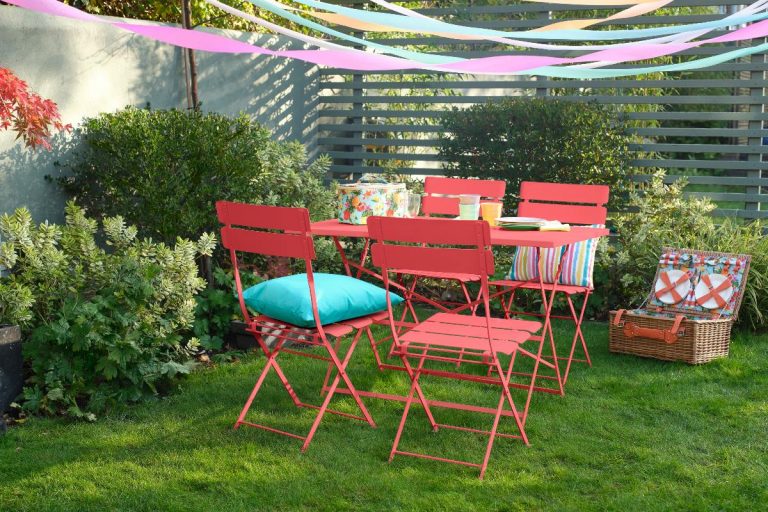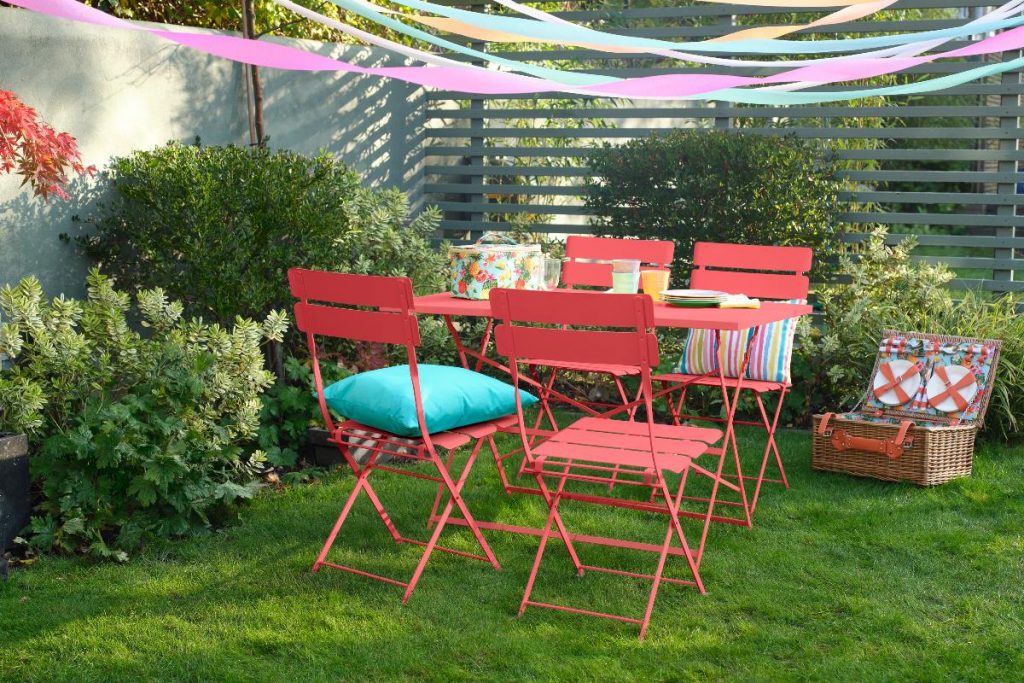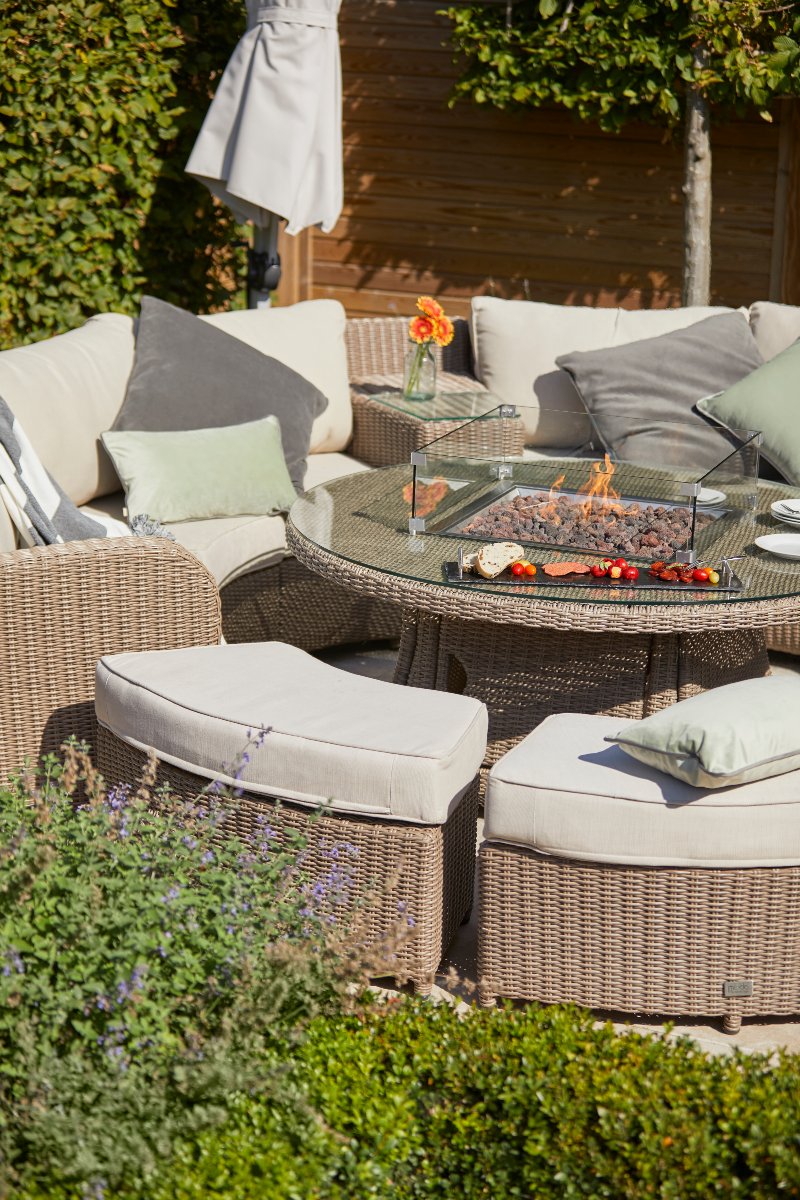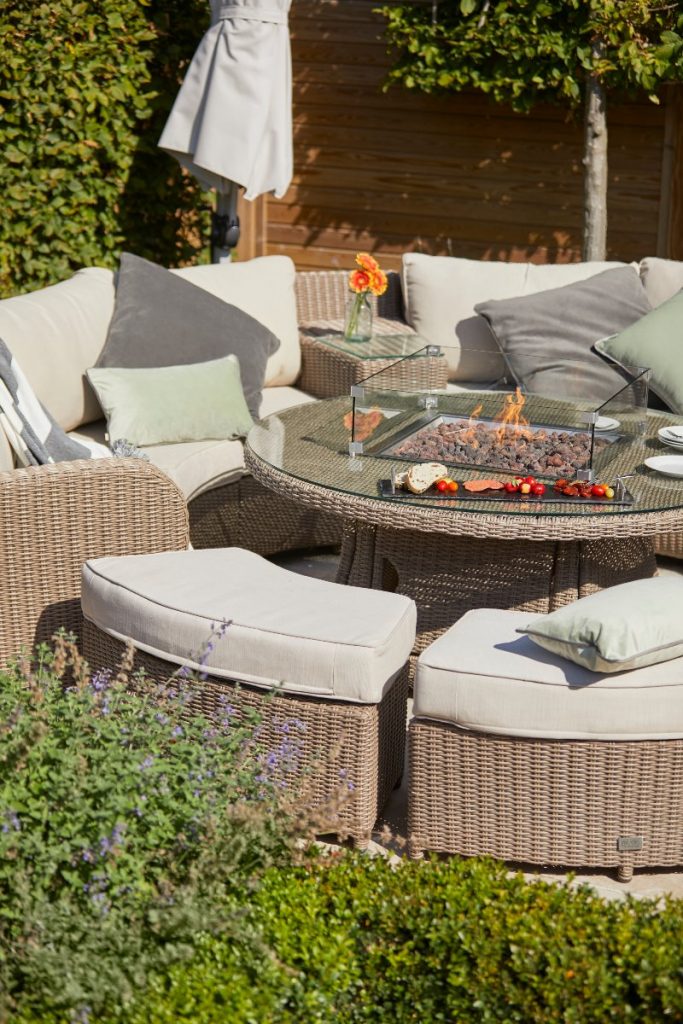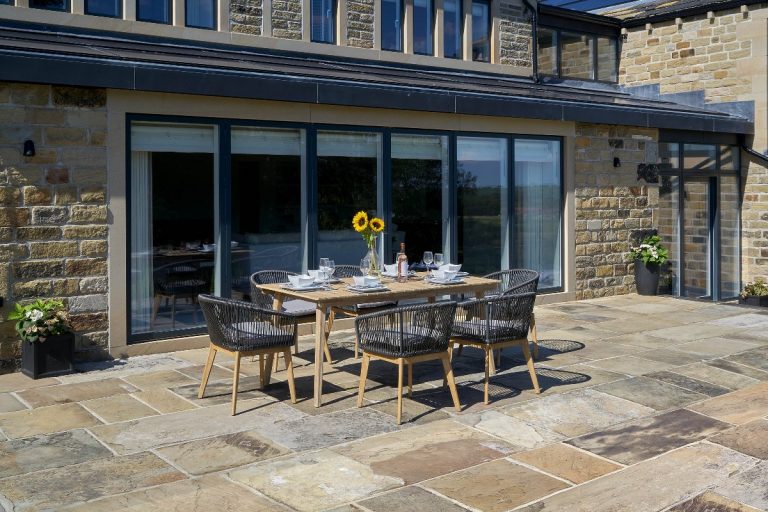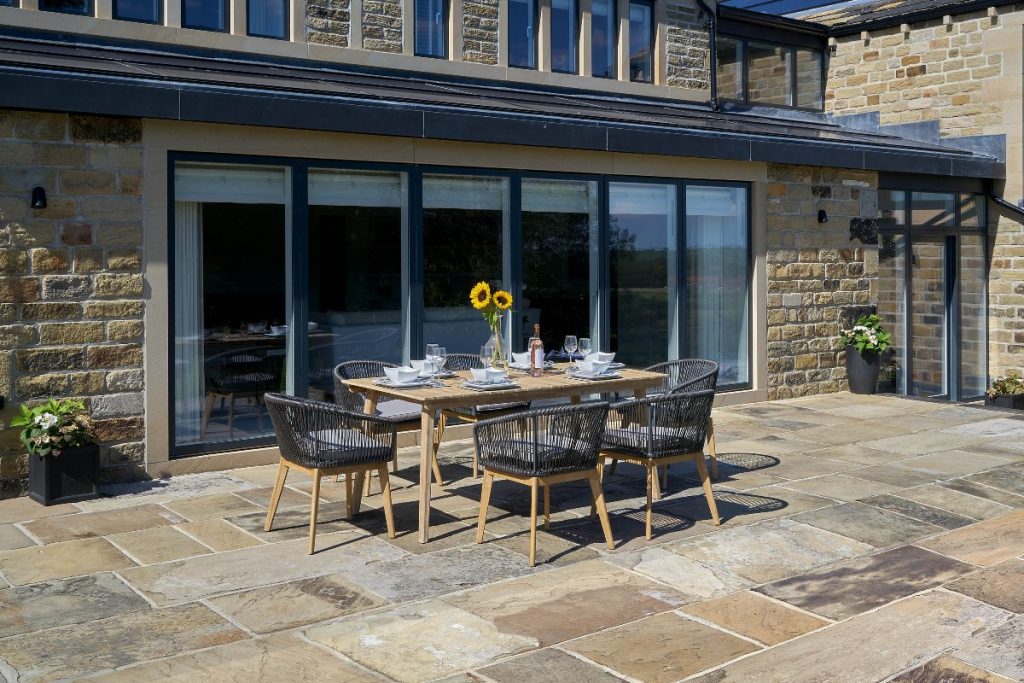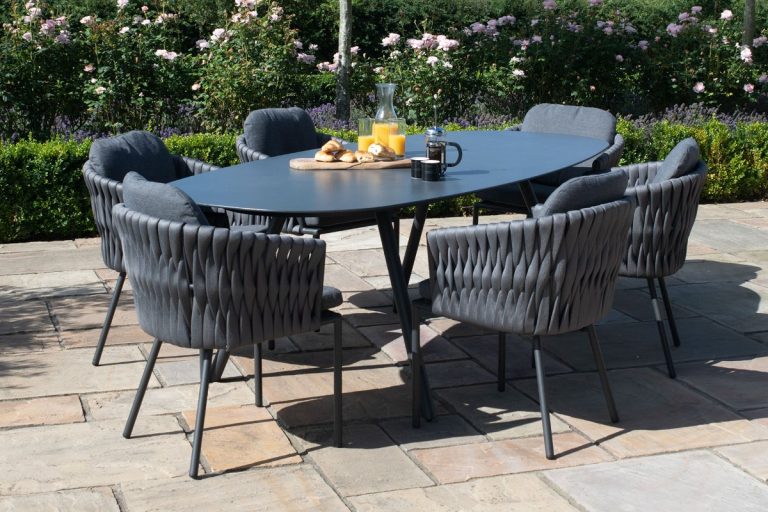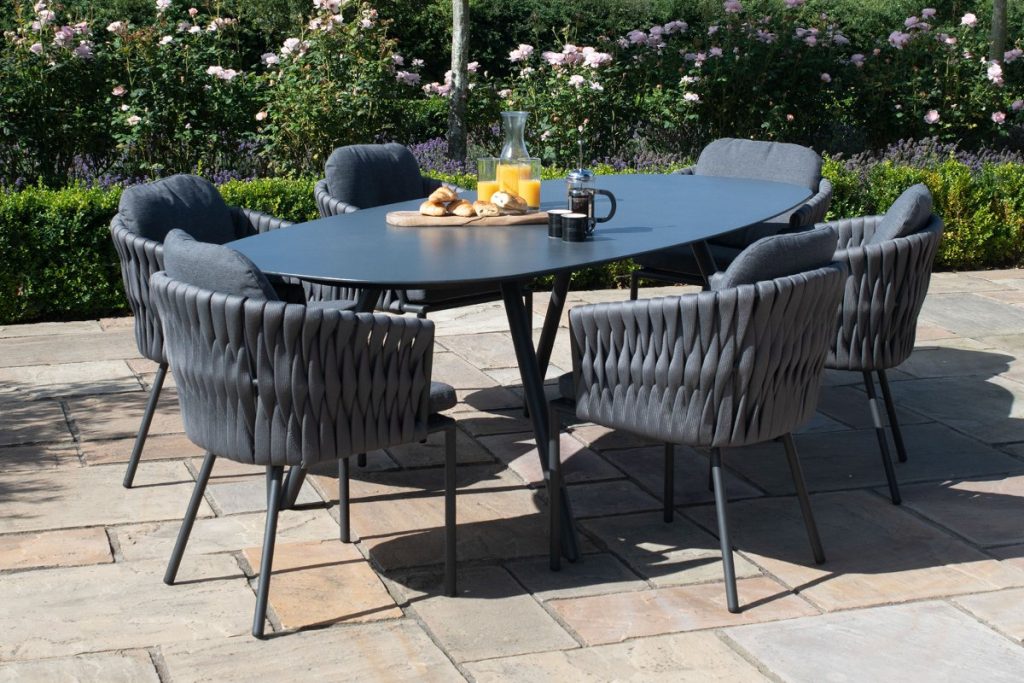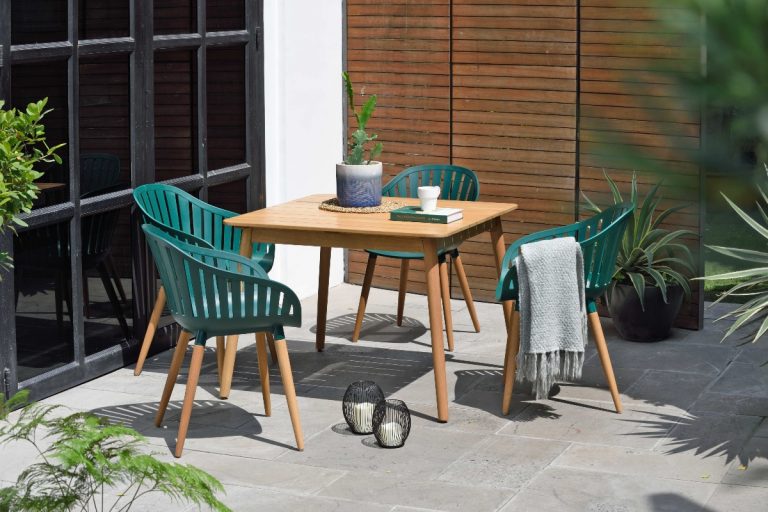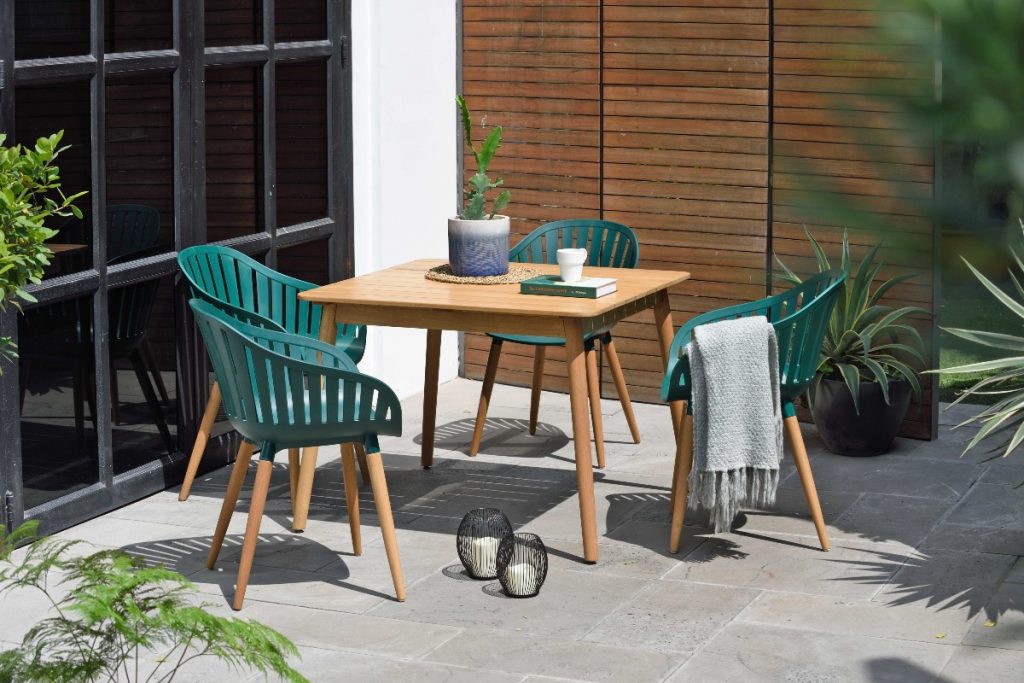 So, which of these outdoor furniture designs won your heart?