When planning your kitchen, there inevitably comes a time when you have to think about how you'll get smells and steam out of the room.
A kitchen extractor is an essential element – not only for practicality, but also when it comes to the final look. You want it to work hard and look good, without negatively impacting the room.
But how do you pick the right appliance? After all, you can't buy it and then return if you don't like it. A kitchen extractor is an investment and will stay with you for quite some time once you've fitted it.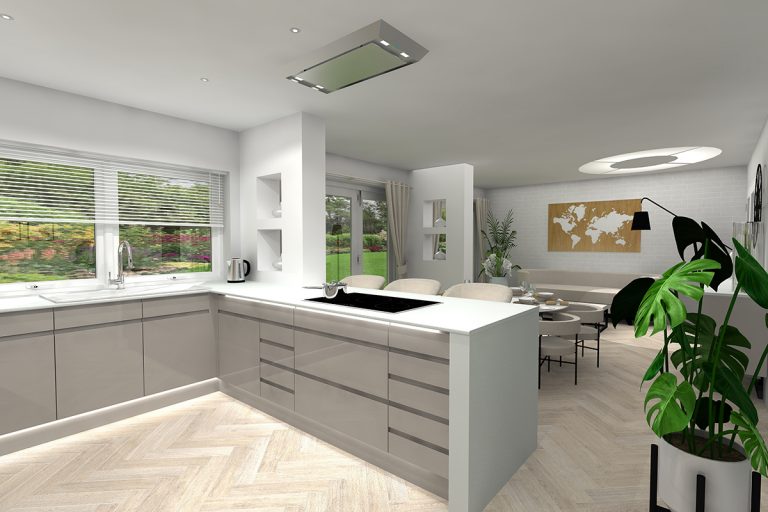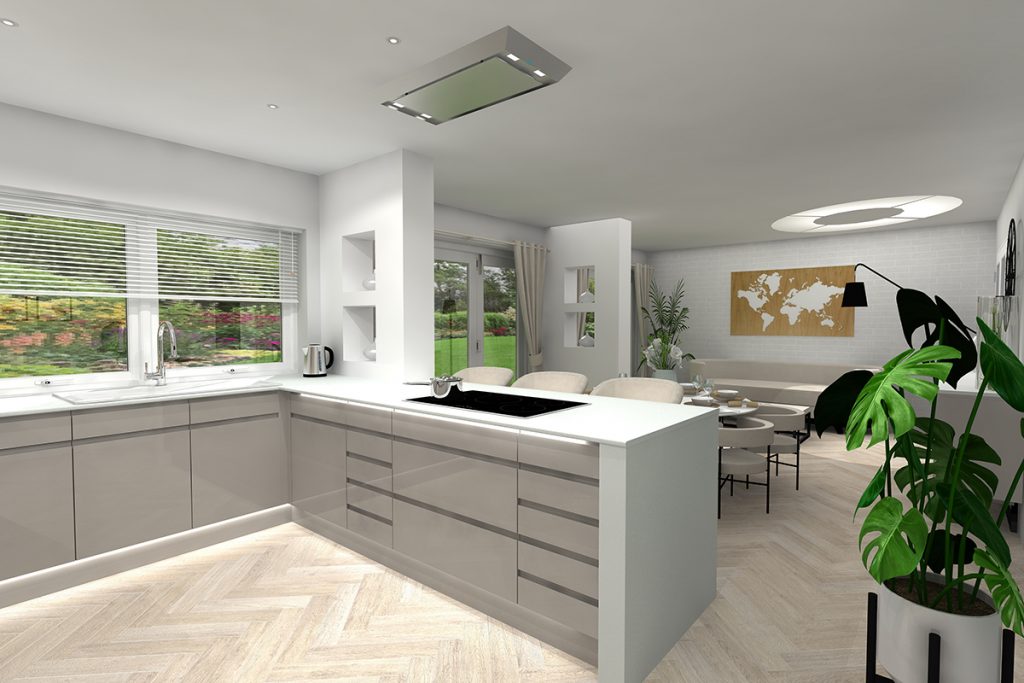 That's where virtual reality (VR) comes in. If you have key questions, it's a handy tool which will answer them, so you'll be able to rest easy in the knowledge that your chosen appliance is perfect for you.
Ask yourself two key questions to start your journey.
What's your kitchen extractor style?
Look at your scheme and ask yourself what you're aiming to achieve in terms of the look.
Do you want your kitchen extractor to make a bold or colourful statement? Or would you prefer a sleek finish?
If you have an island, ask yourself if you want clear sightlines – in which case, a ceiling-mounted design would be best – or if you're happy to have a large appliance take centre stage.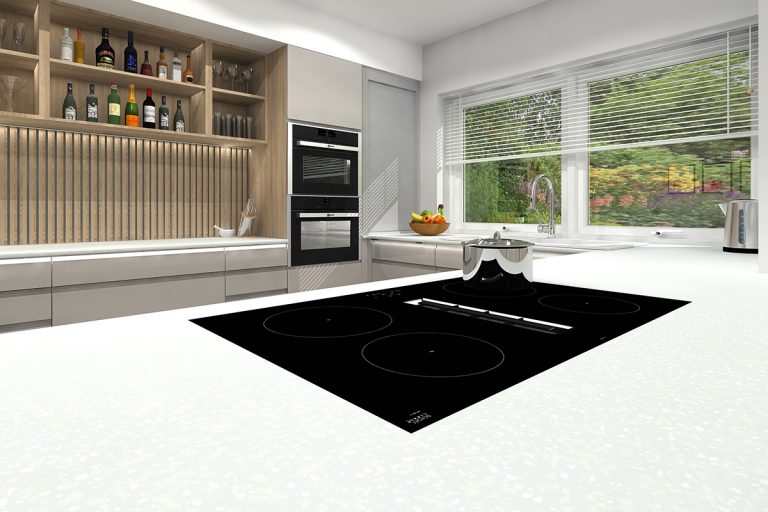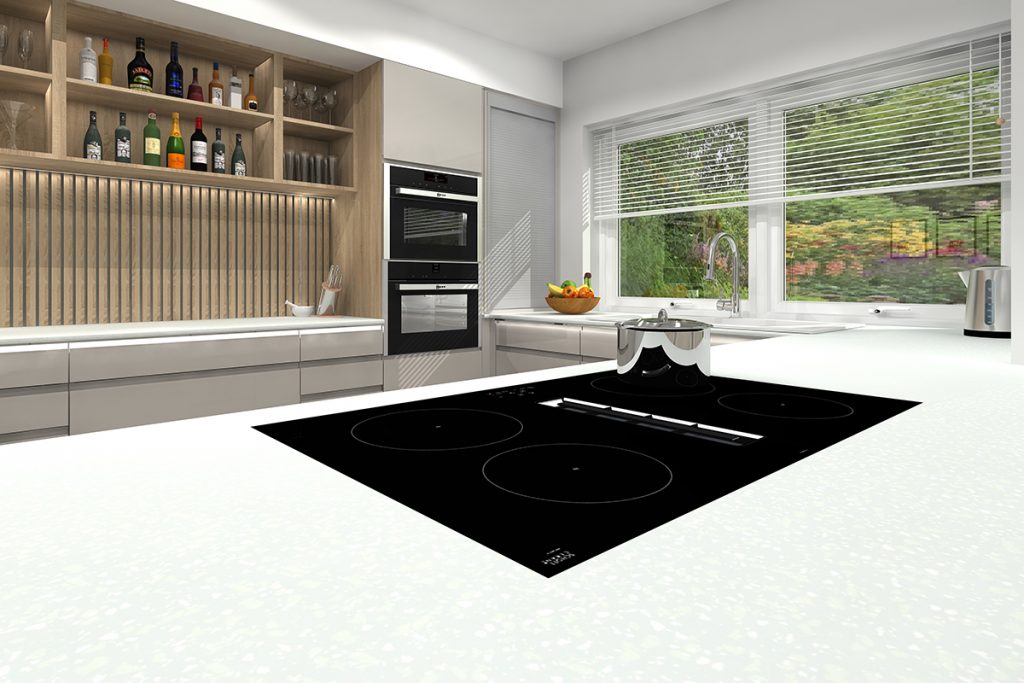 VR allows you to see all of these without actually changing your home. The software shows you the full kitchen, so you can play through different solutions – from the colours and finishes, to the exact space where you'll place your extractor.
Do you want a ducted out or recirculating kitchen extractor?
Another essential consideration is what will happen with the air that goes into the appliance.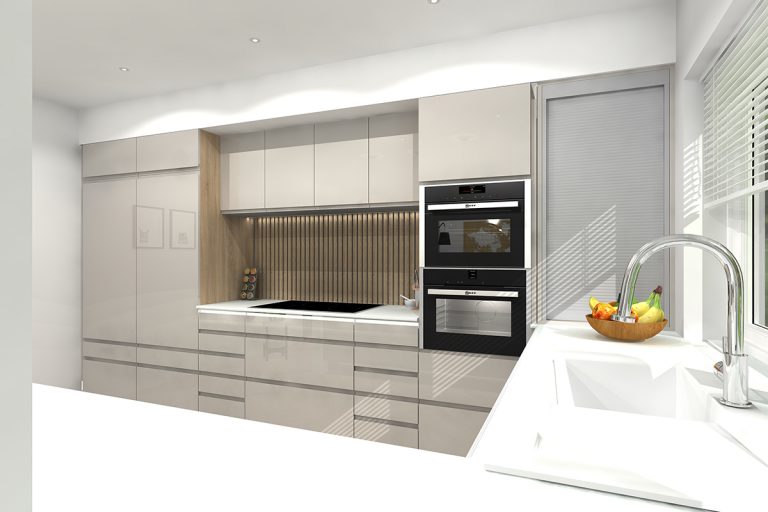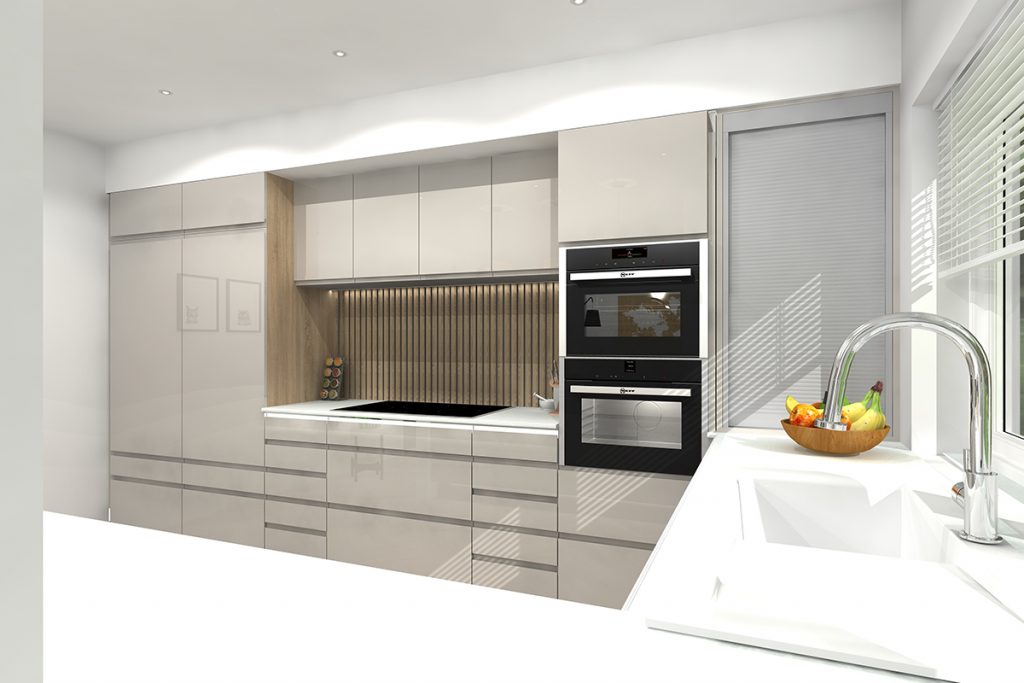 A recirculating model cleans it through carbon filters and releases it back into the room, which means your extractor can be fitted anywhere in the room – for example, over a show-stopping central island, or even a moveable design.
A ducted-out kitchen extractor, on the other hand, leads the air outside through (you guessed it) ducts.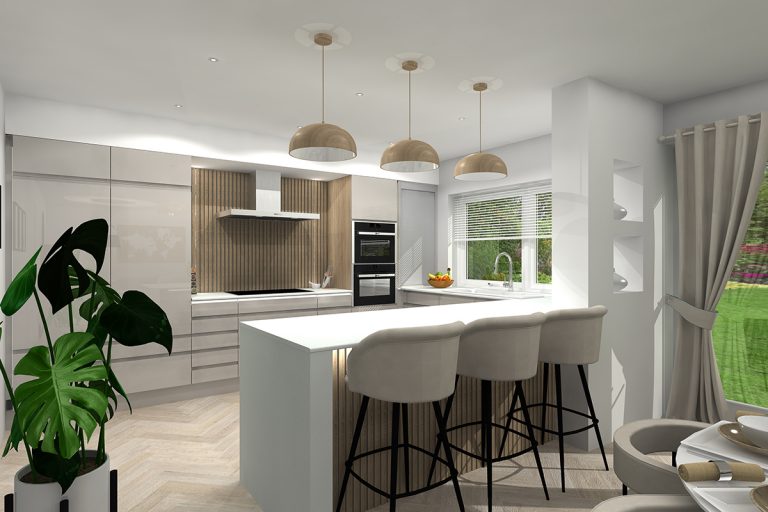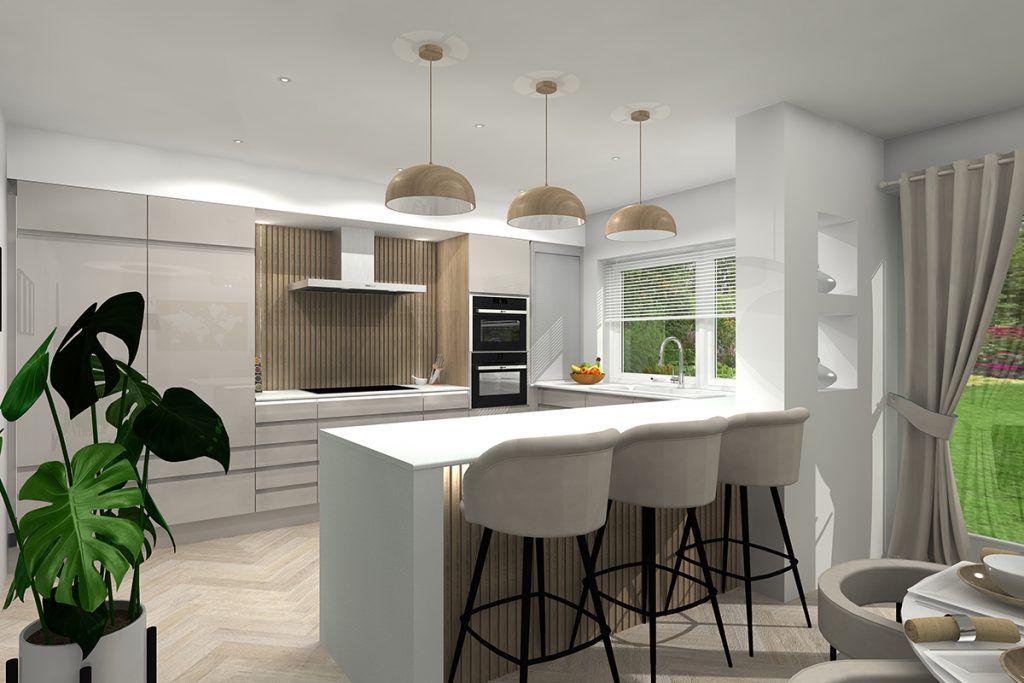 Do place these against or close to an external wall. Also, ensure the ducting is as short as possible, with little or no bends, as otherwise you risk the appliance being noisy.
What you choose has a direct impact on what you can do with your kitchen layout, so consider carefully. Once again, use VR to look at various options – so take the chance and look at both options. You might be surprised by what's possible in your space.
Keen to get started?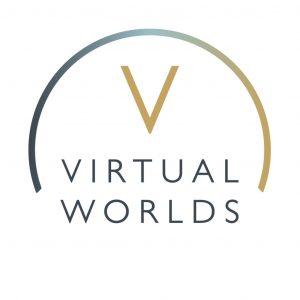 More than 300 showrooms use Virtual Worlds 4D technology. Arrange a visit to your local retailer who has Virtual Worlds 4D Theatre and talk to a designer about your plans in advance, so they can have designs ready for you to view.
About Post Author