Moving house? We've covered everything you need to know in this, the definitive advice manual for moving home. It features a full checklist of everything you need to do before, during and after the big move
Moving house? You're in the right place, as you're looking at the ultimate guide to moving home. Which is good, because as stressful events go, moving house is off the scale. A survey last year of 2,000 homeowners by online estate agents Yopa rated a home move as the most fraught life event, with 40% of respondents saying it provoked the most anxiety of any everyday experience they could imagine. It edged out getting divorced (34%), having a baby (31%) and getting married (25%) as the most nerve-racking event, with 60% of homeowners saying they were put off moving as they couldn't bear the change involved.
However, don't worry: not only do 62% of people think moving home can make them happier, but we've just made it easier. This carefully-researched guide features everything (and we mean everything!) we can think of to help you move house smoothly and easily. There are 50 steps, all numbered, so work your way through and you'll soon be through to the other side, happily settled in your new home. 3, 2, 1, let's go…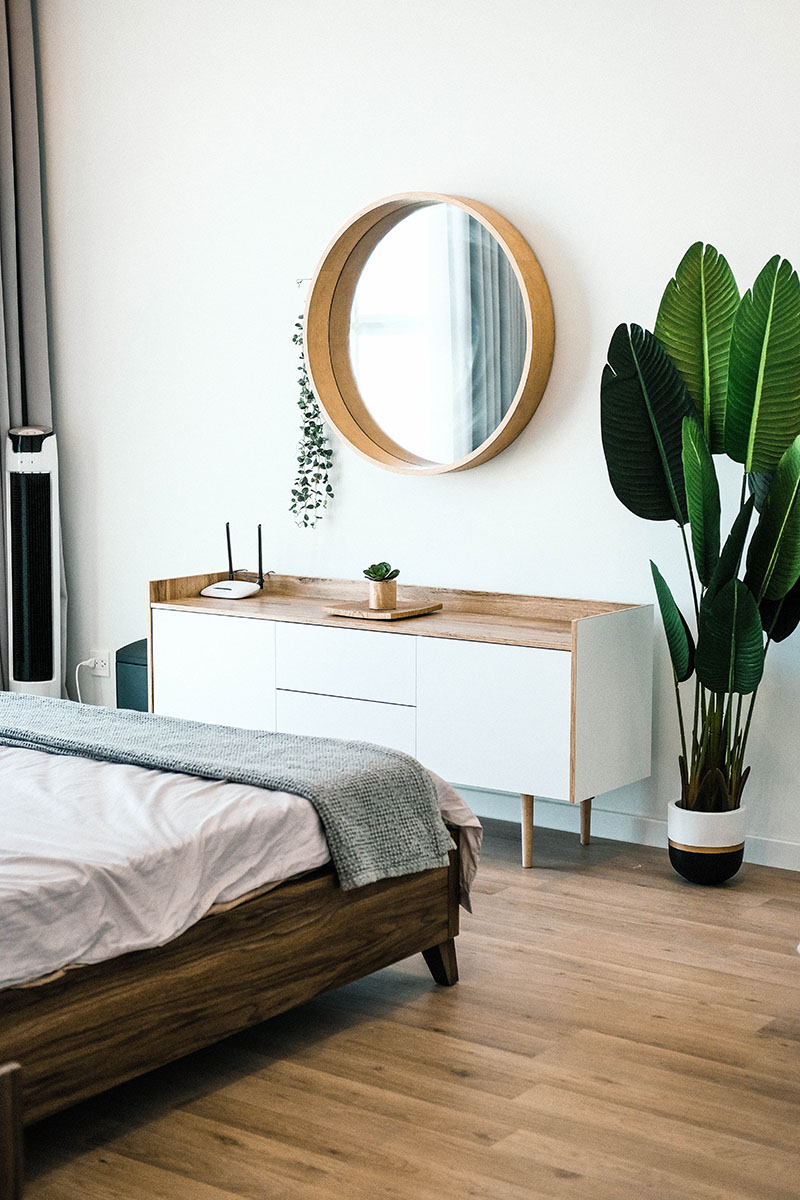 Moving house guide
This is a detailed guide, so to make it easy to navigate, here's a handy contents sheet:
Contents
Make a plan, Stan
As the saying goes: if you fail to plan, you plan to fail. So firstly, grab your laptop or tablet (or a notebook, diary or calendar and pen, if you prefer the old-skool way). Not everything in this guide will be relevant to you, so jot down the points that apply, along with timescales. Having a full list and timeline of everything you need to do will lower your stress levels and make you feel more in control of the situation.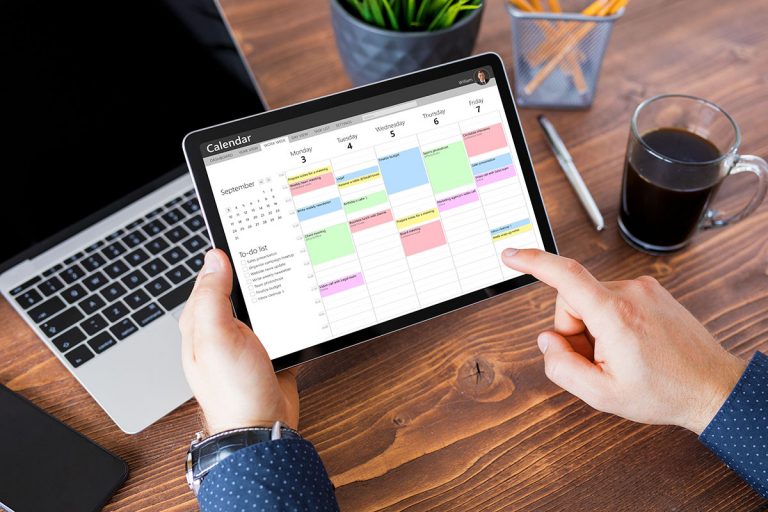 Measure up at your new house
Before you start planning your move, you need to know what's going to fit into your new home – so book a visit and get out the measuring tape. If your new house has a narrow front door, a narrow hallway or a thin or spiral staircase, you might find items of furniture like three-seater sofas aren't going to fit. You'll hopefully already have the floor plan, but that won't tell you how wide the doors, windows or staircases are – so visiting and measuring up for yourself is essential.
It's best to find this out now, before moving house, so you can sell or give these items away. You don't want to have to leave stuff on the front lawn on moving day.
In addition, think about exactly where your furniture will go in your new home. Is there too much of it or too little? If you're downsizing and it's the former, you'll need to offload the extra.
Also take this chance to measure up for new curtains, blinds or carpets, should you need any.
Have a massive decluttering session before moving house and see what 'sparks joy'
'What's this got to do with moving house, Ariane?!', I hear you cry. Well, I'm glad you asked. It makes sense to have a clear-out as there's no point in packing stuff and paying to move it if you're never going to use it. If it's only going to end up being thrown away eventually, why not throw it away now?
I know, I know: it's easier said than done. We get attached to our possessions and think we can't live without them (spoiler: we can). So if you're a bit of a hoarder, what's the best way of bringing yourself to part with much-loved belongings? (See, this moving house guide includes everything!)
Most people are familiar with Marie Kondo's ethos. Dubbed the 'KonMari method', it involves holding each item in your hand and asking yourself, "Does this spark joy?" Personally, I think there are some things that never spark joy and are purely functional (toilet brushes spring to mind).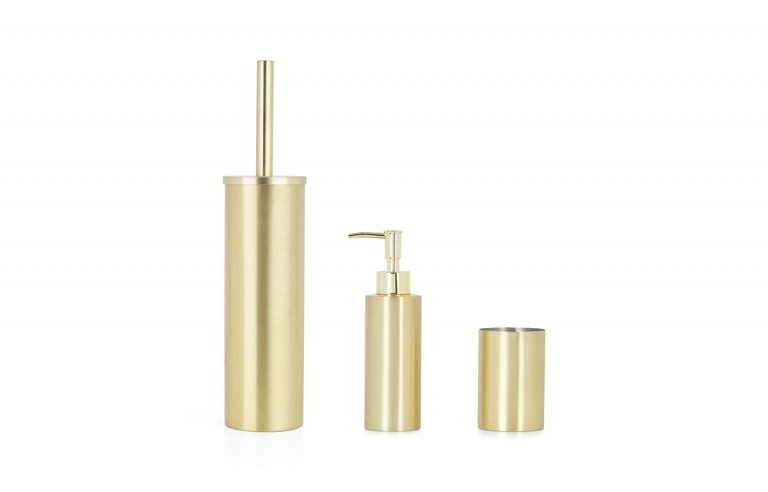 As a result, I prefer to ask myself 'perfect housewife' Anthea Turner's question: "Is it beautiful, useful or seriously sentimental?"
And if the answer is "no"…
…you have three options. If you have time and aren't moving house for a while, make some money by selling the item on eBay, Vinted or another site for second-hand goods. However, if you just want to get it out of the house quickly, then Freecycle it or give it to charity – depending on the volume, some shops collect. British Heart Foundation collects furniture, homewares and electrical items, as long as they're large. It also offers a Freepost service for smaller items. When it comes to unwanted foodstuffs, donate unexpired unperishables to your local food bank.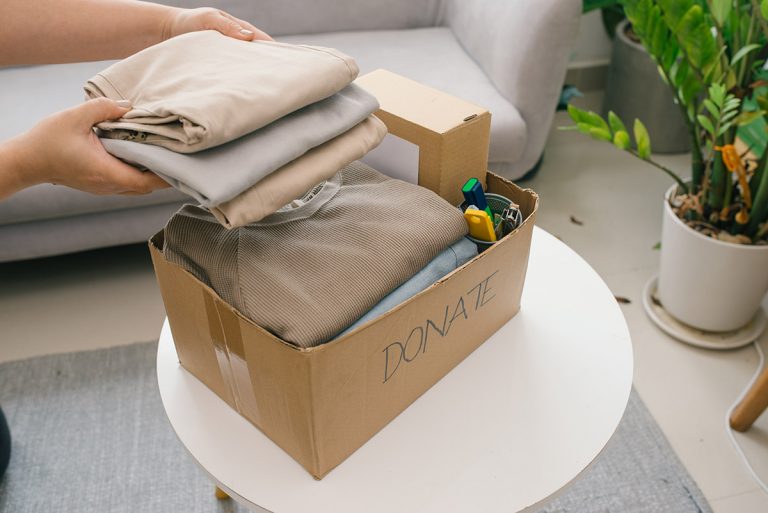 If the items you want to give away are tatty, aesthetically unpleasing, have no resale value and no one else is likely to want them, then throw them away – but try all other avenues first. Take torn clothes and unwanted hangers to recycling bins (there may be one in your local high street) and recycle batteries at supermarkets.
Remember to get everything down from the loft and empty the shed and summerhouse
You don't want to finish your decluttering session only to realise you've forgotten to clear the loft! And that's before you start on the shed, summerhouse, bike shed and any other outbuildings. These are extra-important areas as they're where we tend to cram in all our junk, so allocate a large chunk of time to clearing them. If you don't want to go up and clear the loft yourself, there are trades who will be happy to do it for you.
When clearing the loft and shed, be sure to leave anything you don't need that will be helpful to the new owners, such as pots of unexpired paint you've used in the house. You never know when they might need to do a touch-up.
Do a recce of your house
Bear in mind that you're going to need to leave, at the bare minimum, all the necessary keys and codes for the new owners. That will include window keys and may include shed padlock keys as well as front and back door keys. Do you have them all? Do a thorough search of your home if not.
While you're searching, look for the instruction manuals for all your appliances, and the assembly guides for any furniture you've agreed to leave behind.
Now is also the time to order different coloured key tags so you can label your old keys for your buyers – and, eventually, your new keys for yourself. And, if you don't have one already, buy a box file for your buyer so you can neatly store all the instruction manuals and the guide you're going to write.
Make a list of utilities and services
Any moving house guide worth its salt will provide you with the following list of utilities, services and organisations to contact. But you don't need to cancel them or let them know your new address yet. However, it's good to know the extent of the job beforehand, so you can set aside enough time for it. Dig out all their contact details – address, number and email address (you may want to make a handy spreadsheet for this). Also add your customer number, reference number or policy number if applicable.
Services and providers you may need to contact if you're in the UK:
Electricity
Gas
Water
Council tax
Broadband (and home phone if applicable)
Home insurance
Electoral roll
DVLA
HMRC
Department of Work and Pensions
Cable TV
Mobile phone
Workplace/employer/clients
Kids' childminder, nanny or babysitter
Kids' nurseries, schools, colleges or universities
Professional associations
Other insurance (mobile phone, pet, car, life and health)
TV Licensing
Bank or building society
Credit card company
Investment funds
Store cards and loyalty cards
Pension provider(s)
Doctor
Dentist
Optician
Vet
Pet microchip databases
Newspaper and magazine subscriptions
Clubs you belong to
Charities you support
Any contractors who visit your house regularly, such as a cleaner or gardener
Delivery services, such as supermarkets, organic veg boxes, etc.
Remember: if you own a flat, you might also need to cancel your standing order for ground rent and service charge.
Moving house made simple
If you're thinking 'crikey, this is very comprehensive Ariane!' – well, that's why it's the ultimate moving house guide.
To save time and do the whole lot of address updating at once, you might also want to change your details on the online shops you use regularly, such as Amazon, eBay and clothing and interiors retailers.
Don't forget to add all your friends, family and colleagues (if applicable) to the list so you can let them know your new address. Buy some 'change of address' cards with stamps to send out.
You might even get a 'Happy New Home' card in return from a few people, which will brighten your mantelpiece. And, of course, notify everybody on your Christmas card list, or it'll be a sad and lonely Christmas!
Make a list of all the things that will need dismantling and uninstalling
To get a clear idea of how much work lies ahead, make a list of everything that needs dismantling (such as beds, freestanding wardrobes, chests of drawers, etc). It's easy enough to do with an electric screwdriver and several differently-sized heads for different types of screws.
However, if you're not the person who is going to do this, decide who you'll ask to carry out the task. This might be a family member or a contractor, who you can provide with the list of things to dismantle at a later date. Or you might add it to your removal service.
Also make a list of everything that needs uninstalling and moving to the new house, such as smart thermostats or doorbells – and work out the process. For instance, a Google Nest thermostat will need to be removed from the app before it's uninstalled, and set up in the new house before you re-add it.
Order carpets, curtains and blinds
Is your vendor not leaving the carpets, curtains or blinds? Maybe there aren't any, or you just want to replace them? To ensure they arrive before you move, you need to order them a minimum of four weeks before you complete on your purchase.
Of course, this is before exchange, so only order them if you're certain the move will go through.
Moving house made easy
Order packing materials and get packing
'Already?!' you're saying. Already. You see, part of the stress of moving house is feeling you have too much to do and not enough time in which to do it. If you start packing early, you'll ease that panicked sense of running out of time. We generally also underestimate how long the job of packing will take, so it's essential to start as soon as you know for sure you'll be moving.
You don't need to pack everything to start with, just the stuff you know you won't need until the move (for example, books you won't read, and anything that's out of season, like winter clothes in summer, etc).
Of course, many removal services offer a 'full pack' service where they pack everything for you for an extra charge. (Some offer to unpack for you too.) But you might not want them packing all your smalls and other personal items. You might also want to pack valuable, delicate and breakable items yourself (for instance, crockery and glassware).
Let's say you're packing your own belongings…
So, you've decided to pack your own belongings – perhaps to save money, or maybe you'd just prefer to ensure it's done carefully and correctly. Then it's time to order boxes, packing tape, polystyrene chips, and bubble wrap or tissue paper for breakable items (newspaper also works). A good rule of thumb is to order twice as many boxes and twice as much tape, bubble wrap or tissue paper as you think you'll need. We tend to vastly underestimate how much stuff we own, hence underestimating packing time.
This is also the time to order protective boxes for large breakable electronics such as TVs and computers, and protective materials for sofas and mattresses. In addition, ensure you have layers of protective paper to place between items to prevent them from scratching as they rub together in the boxes.
As a rule: if it can fit into a box or bag, pack it. Use small boxes for heavy items such as books, and large boxes for fragile items. Ensure boxes are filled properly so that items don't move about in them. Polystyrene chips are good for filling awkward spaces, as is scrunched up newspaper.
More great packing advice
Assembling a box can be a bit like origami! The correct way to do it is to fold the small flaps in first, followed by the large flaps. Tape with several strips of packing tape. Fill the box, ensuring all the space is full, and make sure the top is fully flat, then use three strips of tape on top.
Spread heavy items out between boxes and don't overpack them. This is both so that no single box is too heavy to lift, and so that the box doesn't break. Even triple-walled cardboard has its limits.
Pack glasses upright and plates on their side. A great tip is to wrap glasses in old socks before you wrap them in bubble wrap, to further protect them.
You can leave a chest of drawers full, as long as you won't need to dismantle it to get it out of the house. On the subject of disassembly, make sure you put the screws, nuts and bolts in a ziplock bag and tape it safely to the item of furniture.
Stack packed boxes in the downstairs room you use least.
Ensure you pack everything before moving day, leaving only your essentials to pack at the last minute. The kettle should be the last thing packed on moving day and the first thing unpacked, except for any remaining frozen and refrigerated food. Removal men enjoy a cuppa!
Even more indispensable packing advice
If you're taking living plants, leave them until the last minute – don't pack them now. When you do come to pack them, ensure they're potted and watered, then pack them in an open box so they can access the light. Put crumpled paper between the pots so they don't scratch. Group garden tools into threes and tape them together.
Suitcases are a great way to pack and transport shoes.
Make sure you remove the batteries from anything liable to turn on and make a noise in a box. Pack the batteries separately and label them with the appliances they came from.
And ensure you own several pairs of suitable paper scissors which you can keep to hand. If not, buy a few. The last thing you want while packing is to have to keep bending down to tear packing tape with your teeth!
Colour code and label your packing boxes
The last thing you want is to move into your new place with 100 plain brown cardboard boxes. You'll have no clue what any of them contain, so will have to open them all straight away instead of unpacking at your leisure.
Don't worry: a handy trick is decide on a different-coloured Post-it Note for each room of the house. Stick them on the boxes, so you can see at a glance what goes where. For this to work, make sure not to muddle up stuff from different rooms in the same box! Another tip is to use Sellotape round the edge of the Post-it, as they're prone to falling off.
You can print out a key chart for the notes and give it to your removal men, but they might lose it. So it's worth writing each room on the boxes too with a Sharpie. I also like to list everything each box contains on the outside, but you don't necessarily need to go into that much detail. It's sensible to list the main items though, as if you have loads of kitchen supplies, you might have 20 boxes and be unable to find your Nutribullet.
Clearly mark boxes of fragile items with FRAGILE. Even better, use red FRAGILE tape, which is widely available from retailers.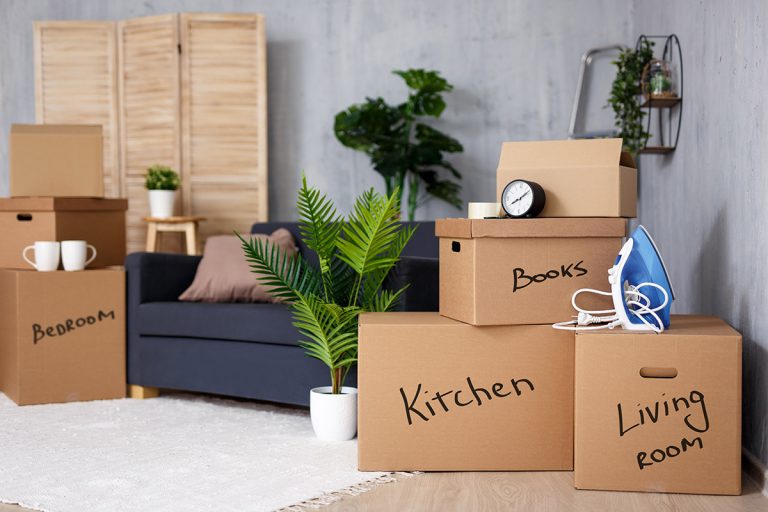 Start writing a guide to your house for the new owners
Of course, you don't have to do this, especially if time is limited. But it's courteous to at least include a sheet of A4 letting your buyers know anything you wish you'd known when moving in. For instance, tell them where the stopcock is for the water and where the gas and electricity meters are. Remember to include the codes to the digital lock, alarm and shed padlock if applicable.
Not as essential, but still very useful, are the brands and shades of paint you've used for the walls, house exterior and front door.
Remember to include your home's quirks
Be sure to include any idiosyncrasies. For example, in my house, the bottom drawer under the hob only opens when the washing machine door is open (thanks, kitchen fitters!)
So maybe you have to turn a particular key a certain way to get a door to close. Maybe the induction hob occasionally throws up an error message, which can be fixed by turning it off and on again. Or perhaps the dishwasher can be a bit erratic. Whatever you want to tell them, they'll appreciate the information (unless it's 'this house is falling apart!').
Feel like writing a bit more? Give them the lowdown on your street and its inhabitants. Perhaps the couple next door are never in at weekends, or number 42 is always happy to take in parcels. Know your next-door neighbours' names are Jim and Sally, or that there's a local Neighbourhood Watch Scheme? These kinds of details are very helpful as they may have taken a while to learn.
I also include my favourite places to visit in the neighbourhood. Maybe there's a cute local cafe that does the best crêpes, or a tiny bakery where you can get amazing coffee. It's the little details that will make their experience of living there special.
More moving house advice
Begin eating down freezer contents
Start eating the contents of your freezer – or, if there's something you don't want to eat, thaw it in the fridge and throw it out. You don't want to be packing freezer contents on moving day and making boxes soggy!
Negotiate exchange and completion dates
Okay, so these may already be set, or you may have already exchanged. But if not, negotiate a two-week window between exchange of contracts and completion. The average gap in the UK is one to two weeks; a two-week gap will give you twice the time to put everything on this list into place.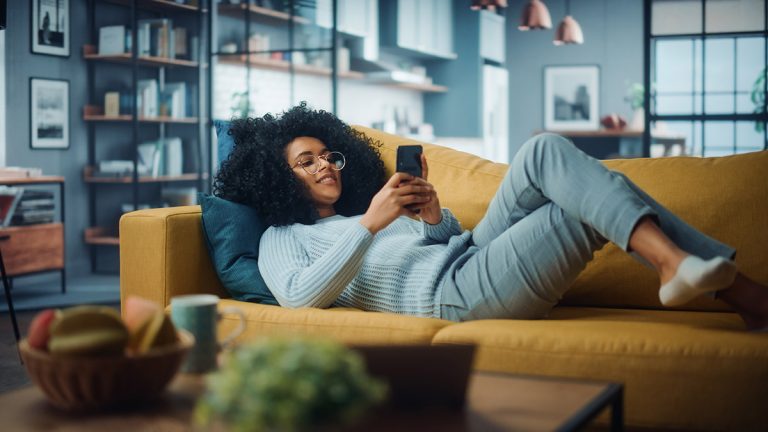 Book time off work
As soon as you know what the proposed exchange and completion dates are, book time off work. Ideally, take a week off before the big day and a week after. Knowing you're giving yourself enough time to organise everything you need to will reduce your anxiety.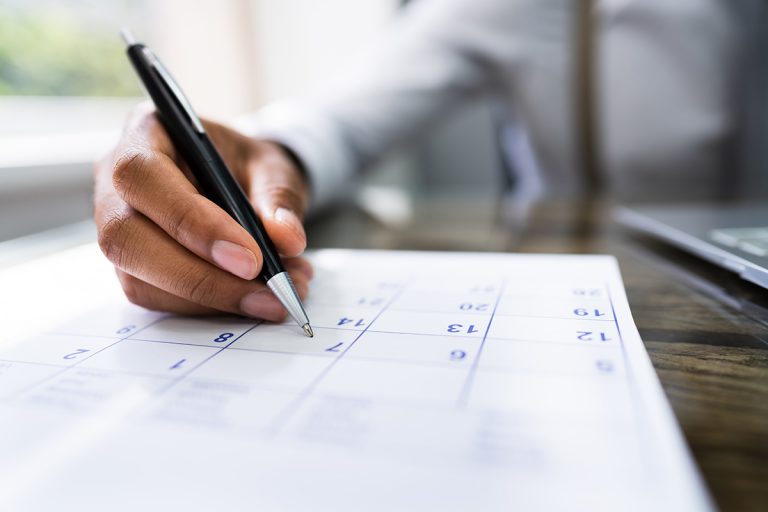 Book a removal service (or just a van)
As soon as you have your moving date, ask trusted friends, family and colleagues for removal service recommendations. Check the services' reputations on reviews sites such as TrustPilot and Google Reviews. Also check if the removal services are accredited with any regulatory bodies such as the British Association of Removers or Trading Standards. In addition, make sure they're insured and check what their insurance limit is (you may want to purchase separate moving insurance for peace of mind).
Get three quotes at least before committing to a service. It's a good idea for the company to do a site visit beforehand to see how much there is to move. If they don't offer this, at least provide them with photos so they allocate enough time and workers to the job.
Ask how big the removal vehicle will be and its make, model and registration number so you will know how many parking spaces you need to book. Depending on your location, you may have to apply and pay for a suspension of parking bays. You may also need to buy a parking permit for the lorry.
If you're eschewing removals altogether and planning to move by yourself, it's time to book a van. Make sure you hold onto your driving licence until the move and only send it to the DVLA to get its address changed afterwards!
Consider booking extra services from the removal company
If you're pushed for time, consider booking a removal service that offers to pack everything for you. They will provide the boxes and packing tape, as well as bubble wrap and tissue paper for breakable items such as crockery and glassware.
In addition, if you're not the greatest at DIY and flat packs, choose a service that also offers the dismantling of furniture and reassembly at the other end. The last thing you want is to move into your new place and have to sleep on a mattress on the floor as you can't assemble the bed!
Yopa say the cost of moving depends on many factors, including: the size of your property, the total volume of your possessions, the distance covered and the packing materials needed – as well as the specific removal services required, of course. However, they reckon you can expect to pay from £400 to move to a one-bed flat to upwards of £1200 to move to a three-bed detached house. I'm in London in a three-bed house and was quoted between £1,100 for removals only to £8,700 for a full service with packing and assembly/disassembly! (Trust me, I was as shocked as you are.)
Book the Royal Mail's postal redirection service
Sure, your home's new owners might be nice enough to forward all your post to you for ages… but do you really want to have to rely on their goodwill? We didn't think so. You can have your mail forwarded by the Royal Mail for 3, 6 or 12 months (from £33.99, £47.99 and £68.99 respectively). We'd advise you to choose the last option, because you might not realise what you're missing if you don't subscribe for a whole year (such as annual reminders for things like car tax).
And in case you still have a landline phone, you'll probably want to think about getting the number redirected too.
Contact all the utilities and services and let them know you're moving
Right, it's time to put that 'utilities and services' list you made to good use, and start contacting companies. You can write them letters, phone or email them. We'd advise emailing as there's then an electronic record of your correspondence. And that way, you can complete the task in your own time and don't have to be driven mad by hold muzak on the phone. Tick organisations off the list once you've contacted them. You don't want to accidentally contact them multiple times!
Request a final statement
When you contact the council and utility companies, ask them to send you a final statement to your new address once you've moved. And when you receive the utility bills, check that they match up with the meter readings you're going to take on moving day.
Book a locksmith
Most homeowners don't bother to change the locks when moving house, but they should. Imagine all the ex-tenants, boyfriends/girlfriends, friends and family members who might hold the keys to your new house. Then stop shuddering, get a few quotes from locksmiths, and look forward to having a unique set of keys for all publicly accessible doors. It's best to book the locksmith you decide on before the big day to ensure they'll be available.
Call a handyperson
It's time to start disassembling your furniture. Sure, it's easy enough to dismantle it yourself using an electric screwdriver, but you need to know how to put it back together again. So if you're not a DIY fan and haven't booked this service as part of your removals, it's best to call a handyperson.
And even if you've booked this service with your removal company, they probably aren't going to stick around after the move to hang pictures on the walls, so book a handyperson for moving day. They can also do all the fiddly jobs the removal service won't, such as filling in holes in the walls that the previous owners may have left, or touching up scuffed paintwork.
Arrange for your kids and pets to stay with a friend
Pro tip: it's best to leave children and pets with trusted friends while you move. You don't want them demanding your attention or for the removal men to be tripping over them – it'll only add to the stress. If you can't find friends or family who can help, think about using childminders, kennels or catteries.
Order broadband for your new house
Wi-fi is pretty essential for most of us, especially these days, with so many of us working from home. Broadband can often take a few weeks to install so ensure you order it early. However, remember you can also use your phone as a personal hotspot before broadband is installed, providing you have enough data.
Book a treat to look forward to
We've established how stressful moving house is, so why not book something to look forward to after the move is over? This could be a massage, a spa day, a hotel stay or a day trip away. Then you won't be dreading the move so much, as you know there'll be something lovely waiting for you at the end. (Aside from your gorgeous new home, of course.)
Put together 'essentials' boxes for kitchen, bedroom and bathroom
There's a reason our magazine is called Kitchens Bedrooms & Bathrooms – it's because these are the most important rooms in the house! Decide what you're going to need from each in the next 24 hours. Then put together a box for each room which you want to be able to access immediately on your arrival at your new place. Here are some suggestions for contents. Remember to put enough items in to cover each member of your household.
Firstly, sort out the kitchen…
Pack your kitchen essentials
Kettle
Tea bags
Instant coffee
Mugs
Sugar
Biscuits
Crisps
Energy bars
Plastic cutlery
Paper plates
Scissors (for unpacking)
Paper towels
Loaf of bread
Jam
Deliveroo etc downloaded on your phone
To save space in the box, why not order a takeaway for dinner on moving day, and for breakfast the morning after?
Then the bedroom…
Pack your bedroom essentials
Bed linen (sheets, duvet covers, pillow cases)
Phone charger
Towels
A change of clothes
Pyjamas
Hot water bottle
Alarm clock
Eye mask
And lastly, the bathroom
Pack your bathroom essentials
Toothbrush
Toothpaste
Dental floss
Electric toothbrush charger
Toilet paper
First aid supplies
Hand wash
Cleansing wipes or cleanser
Cotton wool
Moisturiser
Sunscreen
Shampoo
Conditioner
Hair dryer
Hairbrush
Painkillers
Essential medication
Cleaning supplies
Pack a cool bag
Some things are just better chilled (we're thinking of you, Prosecco) while others will go off if they're not kept cold (milk springs to mind). Here are our suggestions for a cool bag:
Bottled water
Semi-skimmed milk
Butter
Sandwiches
Juice cartons for kids
Prosecco (for celebrating at the end of a long day)
Pack a bag for the kids
If you have young kids and want to keep them occupied while you unpack and get the new home sorted, pack them a bag. Things you might want to consider including:
A few books
A fully-charged iPad with several children's TV programmes downloaded
An iPad charger
A couple of soft toys
Some games
Nappies, wipes and nappy bags for very young children
Moving house in 50 steps
Pack a bag of tools, accessories and stuff that's often forgotten
Don't want to risk getting to the new house, needing something urgently and having to do a mad dash to the shops? Then pack a specific bag for this eventuality. Here's a list of handy stuff you should pack which people often forget:
Firstly, useful tools such as drill, hammer and screwdriver
Then scissors, masking tape, torch and utility knife
Light bulbs (sometimes homeowners don't leave them!)
Bin liners
Pens, pencils and paper
In addition, if you have a pet: bowls, food, bedding and chew toys
Portable stereo
Defrost the freezer and disconnect the appliances you're taking
If you're taking the freezer, you need to defrost it. If you're taking the gas hob, the gas oven, the dishwasher, the washing machine or the tumble dryer, they all need disconnecting. We hope you've also ensured they fit into the kitchen in your new home.
Put together a bag of valuables and leave it with a friend
How often have you heard of people moving house and valuables getting 'lost in the move'? Despite our best efforts, belongings tend to go astray when moving, because there's so much chaos. Fear not: we suggest you pack a bag full of valuables and leave it with a trusted friend, to ensure it stays safe. Here are some suggestions for its contents, for each member of the family:
Passport
Birth certificate
Driving licence if applicable (unless driving on the day)
National insurance number
NHS number
Copies of important documents such as your will
Jewellery
Watches
Baby photos and anything else of sentimental value
Buy new buildings and contents insurance
Purchase new buildings and contents insurance for your new home. Always include accidental damage, and read the policy carefully. Make sure you've provided all the correct details (for instance, state if you have a flat roof) as inaccuracies can invalidate the policy. And ensure a day's overlap between your insurance policies – that way, your current home insurance will cover you until you leave at midday, and your new insurance will cover you from the moment you arrive.
Send out change of address cards
Of course, you can always email your new address to people, but isn't it nice to do it the old-fashioned way with some stylish cards? It also makes your house move feel more real, somehow.
The ultimate guide to moving house
Buy some fresh flowers and a card for the new owners
Again, you don't have to do this, but there are two good reasons to do so. Firstly, because it's nice – and hey, it's nice to be nice, right? The new homeowners totally won't expect it (it doesn't happen often). Secondly, it's a wise move, because you might need their help at some stage – for instance, if there's anything you've accidentally left behind or forgotten. For example, I once left a gift for the new owners of my flat, and they refunded me the service charge I'd forgotten to cancel, which had gone out by standing order!
Leave your new address in the card, and the new owners will probably redirect any parcel and florist deliveries and the odd piece of stray mail that's slipped through Royal Mail's net. They might also pass the new address on to any solicitors looking to inform you of your long-lost inheritance. Hey, you never know.
Remember to leave your guide to your house and the (newly key-tagged) keys with the flowers and card. I always leave these on the kitchen worktop nearest the entrance so they're visible when the new owners walk in.
Now's the time to firm up arrangements for leaving the front door keys with your estate agent. And, indeed, collecting the keys to your new house from the seller's agents.
Get cleaning
It's classy to leave your home spotless and sparkling. After all, you'd want to move into a clean home (though, granted, there's no guarantee your new home will be left in a decent state). Still, do unto others as you'd have them do unto you and all that. You can either call in the professionals or don your marigolds and get out the wet wipes.
Before you say 'Ugh, cleaning – I'd rather wear cheese graters for shoes!', it's worth knowing the following stat. In a poll of 2,000 people commissioned by Brabantia, 76% said they could see an improvement in their mental health when their home was clean. And for people with anxiety and other mental health issues, the figure soared to 85%. So both you and the new homeowners will get the benefit.
Need some great eco-friendly cleaning products? Get the skinny on them here.
It's finally moving day! So…
Strip the beds and lay down protective sheets
Strip the beds when you wake up, move the mattresses off, and get the beds disassembled. Put all your duvets, pillows and bed linen in big bags.
Then lay down protective sheets on hard floors so that they don't get scratched by furniture while you're moving house. You don't want the new owners complaining that the previously lovely flooring is now ruined!
Remember to keep the hoover out during the big move
Your removal men will pull away the sofas, beds and wardrobes to reveal a lot of dust (and probably a few pens and socks for good measure). Unless you pay an extra charge, they won't clean the resulting debris. So be sure to keep your hoover and a mop and bucket separate from the rest of the packing, to ensure all your floors are sparklingly clean when you leave.
Take final meter readings
Read the electricity, gas and (if applicable) water meter for the last time before moving house. Write these readings down, take photos of the meters and report the readings to the utility companies as soon as possible. You don't want to pay for the new homeowners' power!
Remember the keys: they're absolutely essential
Leave the keys with the estate agents and collect your new keys
Remember you checked arrangements for leaving your old keys and collecting your new ones? Well, you generally need to be out of the house by 12pm and leave your keys with the agents by then, too. It's worth checking the procedure several times beforehand with both sets of agents, so there are no nasty surprises on the day.
Get the locks changed on your new front and back doors
Now it's time to get the locksmith you booked to change the locks on your front and back doors – as well as any other locks that are accessible to the public, such as garage doors. If you have any digital locks or padlocks, be sure to change the codes.
While you're calling the locksmith, call the handyperson too. Ask them to reassemble your furniture, fix any glaring problems and generally help your new house feel more like a home.
Check nothing is damaged
Check the removals service haven't damaged anything in the move. All movers should have insurance, but any insurance claims generally have to be made very quickly after the move has taken place, so ensure your furniture and fragile, breakable and electronic items are all in the same condition as when they left your old house.
Make your bed in your new home
We reckon that, at the end of such a long day, you're not going to have the energy to make your bed. The solution? Assemble the bed as soon as you arrive (or delegate its assembly). Then locate your duvet, mattress and bedroom essentials box, before making your bed. Voilà! A blissful and beautiful sleep awaits at the end of your hard work.
Take initial meter readings
Take gas, electricity and (if applicable) water meter readings soon after you arrive, so that you're not charged for the previous residents' power. Make sure to take photos of the meters. Then report these readings to your new utility companies as soon as possible – and, of course, ask them to change the name on the account to your own.
Get the electrics, gas and boiler serviced
If you haven't got an EICR (Electrical Installation Condition Report) and Gas Safety Certificate from your seller, ask an electrician and Corgi-registered gas engineer to come round and test the electrics and gas and service the boiler. You don't want it to conk out at an inopportune moment (say, in the depths of winter!)
Collect your kids, pets and valuables from friends
It's time to collect your kids and pets from your friends, as they'll have been missing you. Remember you left that bag of valuables with your friends too? Collect the bag from them and offer to buy them lunch as a thank you for being your childminder, pet sitter and valuables-holder (is that a word? It is now).
Right, now you can send off your driving licence
Send your driving licence off to the DVLA
It's time to send your driving licence to the DVLA to get the address on it changed. You should do this after you move in, before doing any driving – as having the wrong details on your licence is illegal.
Enjoy your treat
Remember you booked yourself a treat earlier, such as a spa day or short hotel stay? After all that hard work, it's time to relax and enjoy it. You're going to need a rest and a proper chill-out session to recharge before the next bit.
Register with a new GP, dentist and optician
It's important to register with a new doctor and dentist before you need one – and you might as well register with an optician while you're at it. Remember to take your ID when you go along.
Start unpacking!
It's time to crank up the music on your phone (or that portable stereo you packed) and get unpacking. Invite a few friends round and have an 'unpacking party' to make it fun. Hey, you have a gorgeous new home to celebrate.
Register to vote
Making sure you're on the electoral roll is very important, firstly so you can vote in any upcoming elections, and secondly because it'll increase your credit rating. It confirms that you live at your new address, which is important to lenders so they see you as less of a credit risk.
… and relax!
Whew. We've finally reached the end of this epic guide. If there's anything we've forgotten, please let me know and I'll include it in this feature. Have a great move! We hope you're very happy in your new home.
Featured image: iStock
With thanks to East London Removals, Which? and everyone on this Twitter thread for their very useful tips.
Congratulations for getting all the way to the bottom! Here are some pictures of a beautiful house for you to enjoy.
About Post Author