Are you, like us, always worrying what to do with the chicken bones from Sunday roasts, the shells from your morning's scrambled egg, or the peel from a scrummy banana smoothie? Or how you can be more eco friendly at home? If so, then let us tell you just what a food waste disposer can do.
If you love to cook from scratch, it's inevitable you'll end up with inedible food waste.
Most of us can probably admit to leaving something in the fridge past its best, or serving too much at a dinner party as well, right? We're looking at you, Georgina.
The sad truth is that a lot of these scraps end up in landfill where they emit harmful greenhouse gases.
So, how can you solve the issue at home? Installing a food waste disposer in your sink could help.
And here's how…
The facts
According to research conducted by Trend Monitor, sustainability is ranked as the number one priority for homeowners in 2022 – with one of the major concerns being how to deal with food scraps.
And it's no wonder. According to Love Food Hate Waste, we chuck a massive 4.5 million tonnes of food away every year. That's enough to fill 38 million wheelie bins. That means we're throwing away roughly 8.5kg of food every minute. Yikes!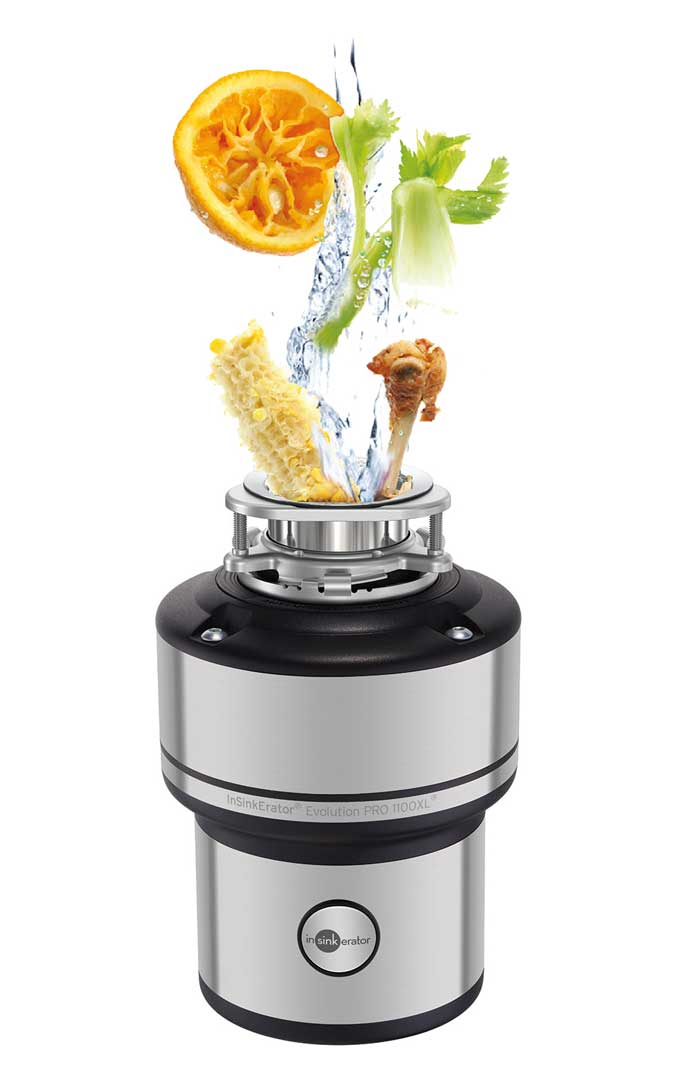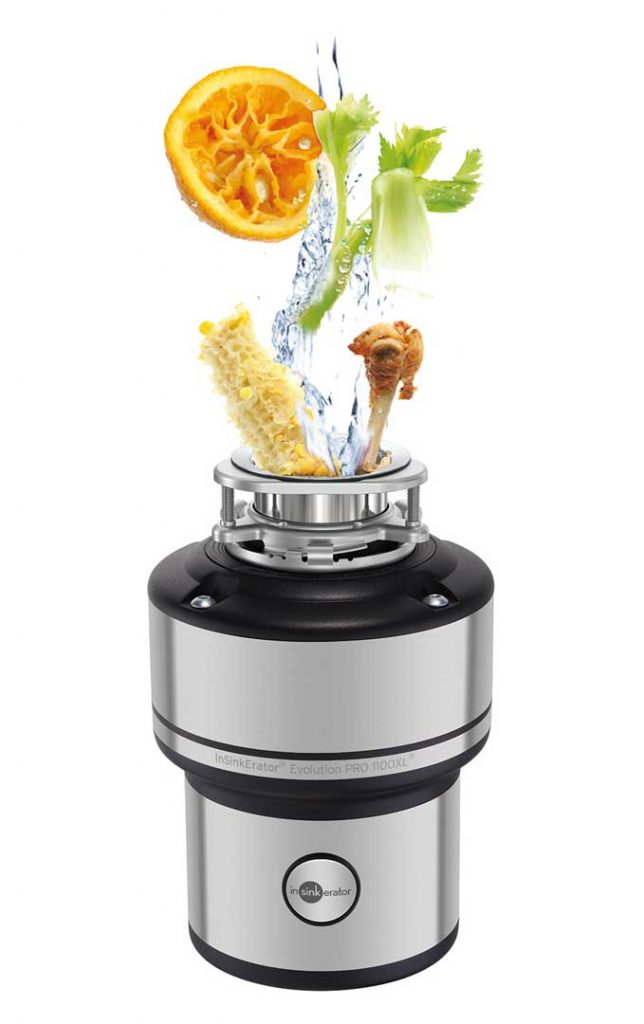 The rotting waste then pumps greenhouse gas into the atmosphere. And it's not only affecting the planet but our pockets, too. An average family of four is wasting around £700 worth of food every year.
To combat this, in May 2021, the government said that by 2023, every household in England will receive separate weekly food waste collections.
But what if you simply don't have the space for yet another bin?
An at-home solution
An alternative to a dedicated caddy, Insinkerator food waste disposers allow scraps to be dealt with instantly, hygienically, and in a sustainable manner, with further benefits of saving space and improving cleanliness in the kitchen. They fit neatly under the sink, keeping out of sight without compromising your kitchen's look, and come in a variety of models to suit every layout, family, and lifestyle. They're also designed to be maintenance free. To freshen them up, grind half a lemon in the disposer and rinse with water.
But how does it work?
Food scraps are ground into minute particles, thanks to a system of bladeless stainless-steel grinding rings within the plug hole. As a result, the waste is then simply rinsed safely down the drain through your standard plumbing.
Intrigued? Instead of us just telling you, we thought we'd show you. Below, award-winning interior designer Kelly Hoppen CBE, who is Insinkerator's brand ambassador, demonstrates just how easy and safe it is to use.
Therefore, not only does this offer an alternative to traditional disposal methods, but reducing food waste going to landfill also helps lower greenhouse gas emissions.
This means your household's carbon footprint is reduced too!
In addition, if there's an anaerobic digester within the sewerage system, the nutrients from the waste can be turned into biogas and fertiliser.
Finally, all models have long warranties, including Insinkerator's top-of-the-range Evolution 250, which has an eight-year guarantee.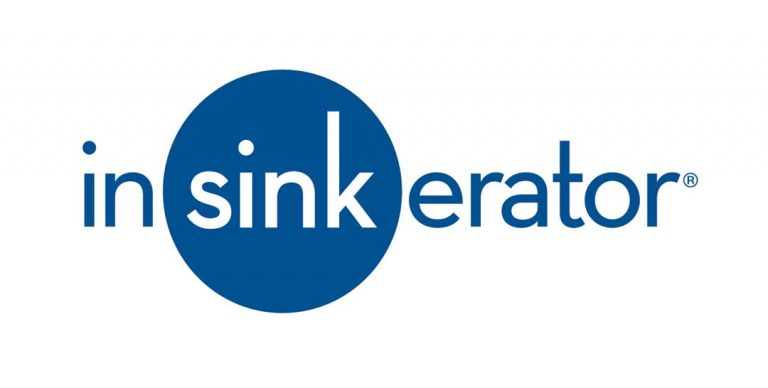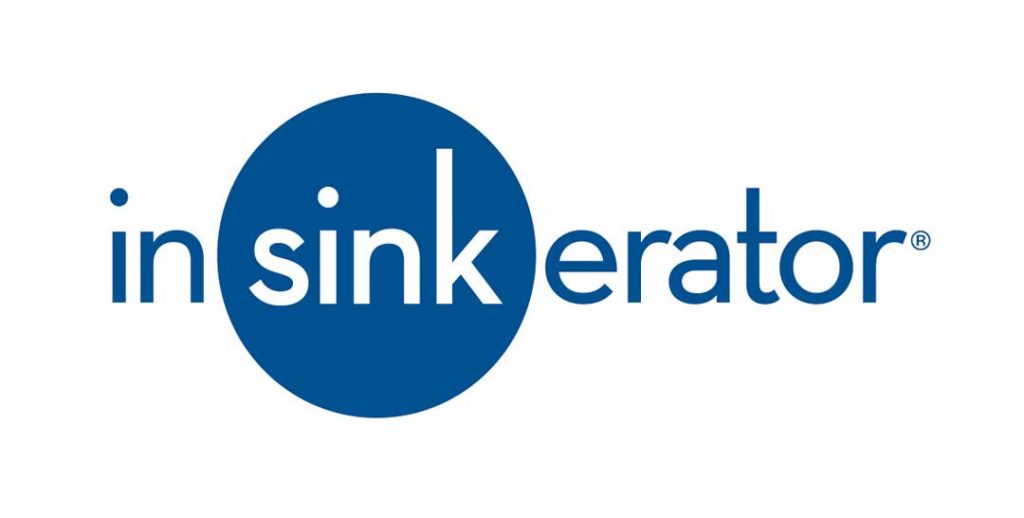 This article has been created in partnership with Insinkerator. For more information on Insinkerator's products visit www.insinkerator.emerson.com/en-gb.