Set the scene: as you're planning your new shower, you're able to immediately set foot into it… well through the power of very clever tech anyway. Sounds too good to be true, right? Luckily, that's exactly what the latest 4D virtual reality (VR) technology from Virtual Worlds can do.
Curious? Here's how it works…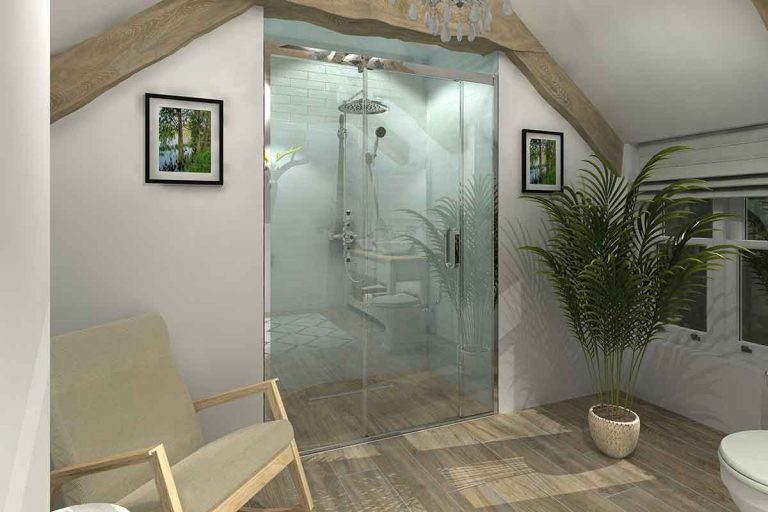 Which style of shower do you want?
Before anything else, you must of course settle the most important question for this part of your bathroom renovation: which kind of shower do you want?
Is there only space for a traditional enclosure or a shower over a bath? Or do you want to make a walk-in design work, even if it might be a little more compact?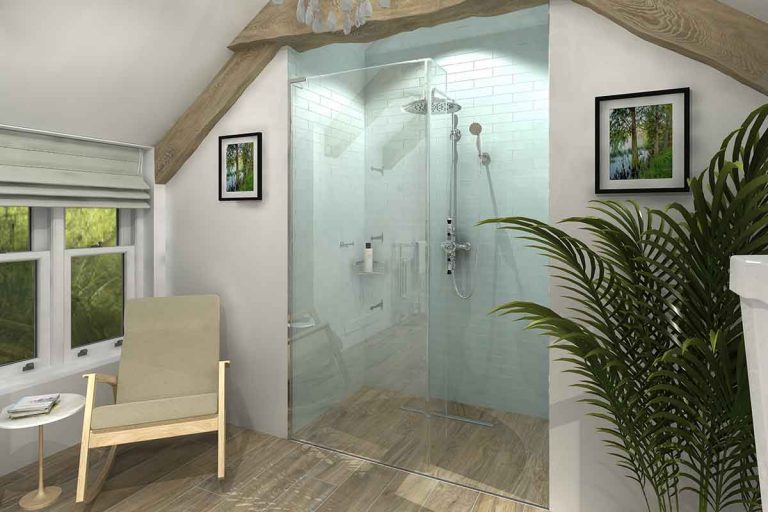 Maybe you're ready to tackle creating a luxurious wetroom, which involves fully waterproofing the whole room – but just be aware, this is a bigger project that requires specialist knowledge, so always call in the experts.
With all of these questions, 4D VR can help you pick the right solution for you, as the technology allows you to 'test drive' different styles.
That means you can not only see what different styles look like in your new space, you can also see if they'd work for you. Like you can walk around the space and literally stand in the shower to see what the space would feel like, and even work out whether the way the door opens is practical. Told you it was clever.
Of course, the benefits of using VR to find your perfect shower set-up is not limited to deciding between flush-fitting shower trays or the style of your enclosure or glass screen. 4D VR allows you to get down to even the smallest details.
Now, which finish to pick for your brassware? With 4D VR, your designer can show you a few options, one after the other – and you immediately see what they look like in the space. The technology also makes it easier to see if an exposed shower is more your style or if concealed pipes feel like a better choice for your space.
So whether you're sure you'd like matt black brassware and only need to decide on the shape or if you want to see copper, gold, and rose gold to make a final decision, virtual reality can help you out.
There are many things to take into account for a new shower design – the floor area and the look, yes, but think further.
If you have elderly relatives living with you, or if they often come to visit, you might want to think about multi-generational spaces. A shower over a generous roll top bath, for example, won't be suitable – instead, a flush walk-in enclosure is a much better choice, as it reduces the risk of trips and falls.
Also think about adding grab rails or a seat in the shower. Accessible design has come a long way, so many features are not only practical but look stylish, too. Plus, they can also help ensure the bathroom has longevity for you.
A built-in shower seat, for example, could double up as an alcove to store toiletries while you don't need it – but if you ever do, it's readily available.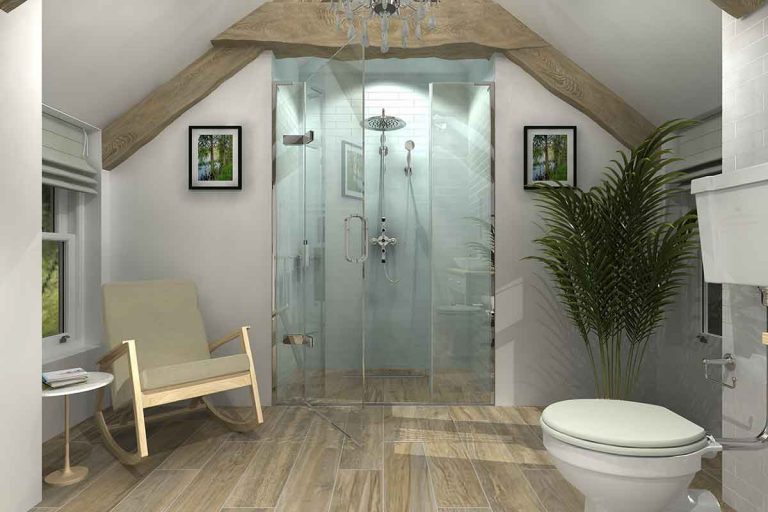 Keen to get started on finding your perfect shower?
Give 4D VR a go for yourself. More than 300 showrooms use Virtual Worlds 4D technology so you can book to visit one for yourself.
I always advise going to your local independent retailer who has Virtual Worlds 4D and talk to your designer about what you're considering in advance, so they can have them ready for you to view.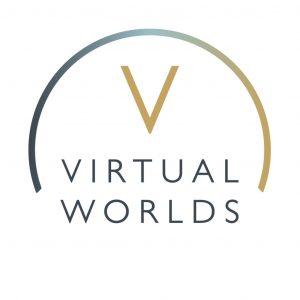 This article has been created in partnership with Virtual Worlds.
Featured Image: Created by Virtual Worlds Design Hub
About Post Author