There's no denying colour can totally transform a room. But whenever I pop into my local DIY store or paint shop, I admit, it can be a little overwhelming right? So many shades, so many formulas, so many aisles of tins and colour charts…where to you begin to choose the right paint for the right project? Add into the mix specialist kitchen and bathroom paint formulas and, well, what's the word…minefield!
Whether you love neutrals, want to go all out with a maximalist mix of bold shades, or find yourself somewhere in between (me!), there are thousands of choices (but don't be scared!).
Follow these tips to choosing the right kitchen and bathroom paint and you'll be decorating in no time…
Decide on your palette
You've probably got an idea of the type of colour(s) you're after so that's step one of choosing paint. But if you're unsure, spend time doing some research, collecting samples (the DIY store is very useful for this – totally guilty of coming out with a pocket full of colour cards…), and pulling together a moodboard, saving ideas on Instagram and Pinterest, plus from cuttings of your favourite magazine.
By collecting lots of references and ideas, you should start to see a theme emerging and be able to narrow down your preferred pallete rather than going to the shop and being bamboozled by the rainbow of shades on offer.
Aim to narrow it down to one or two colour groups and then refine it by tone when you actually get to see what's on offer in the shop.
You might also like to browse paint companies online – either on a brand's own website or on sites such as B&Q or Homebase where multiple different brands are stocked. Remember though that you won't get an accurate representation of the true colour on your screen so ALWAYS see a colour in person before parting with your cash.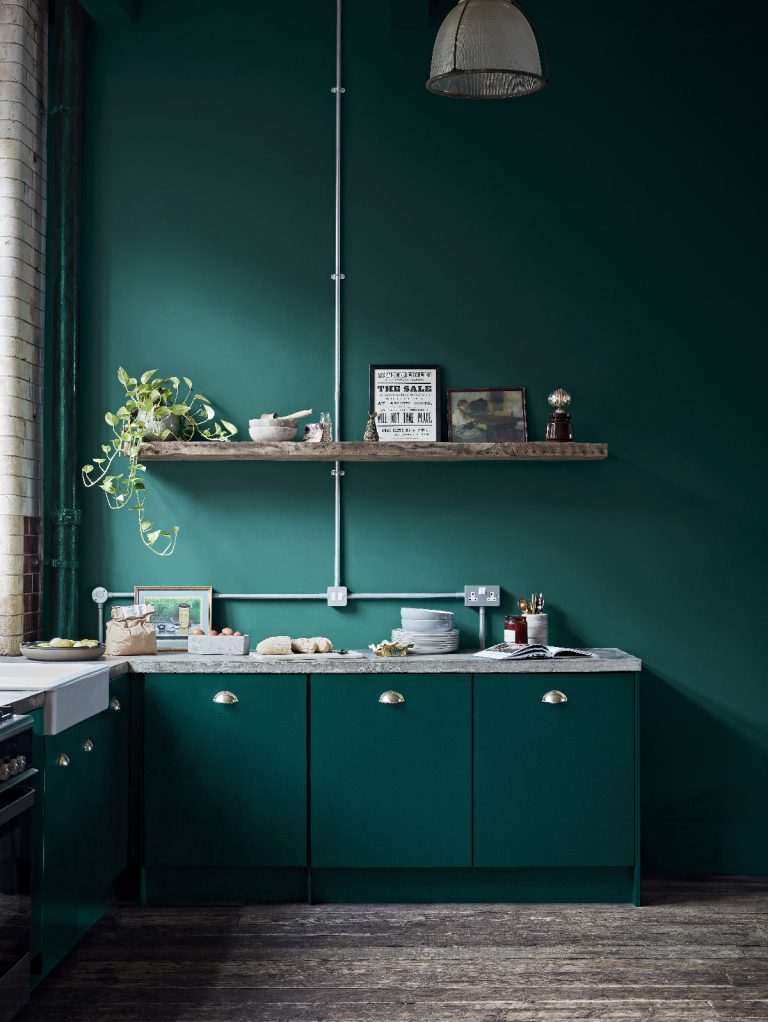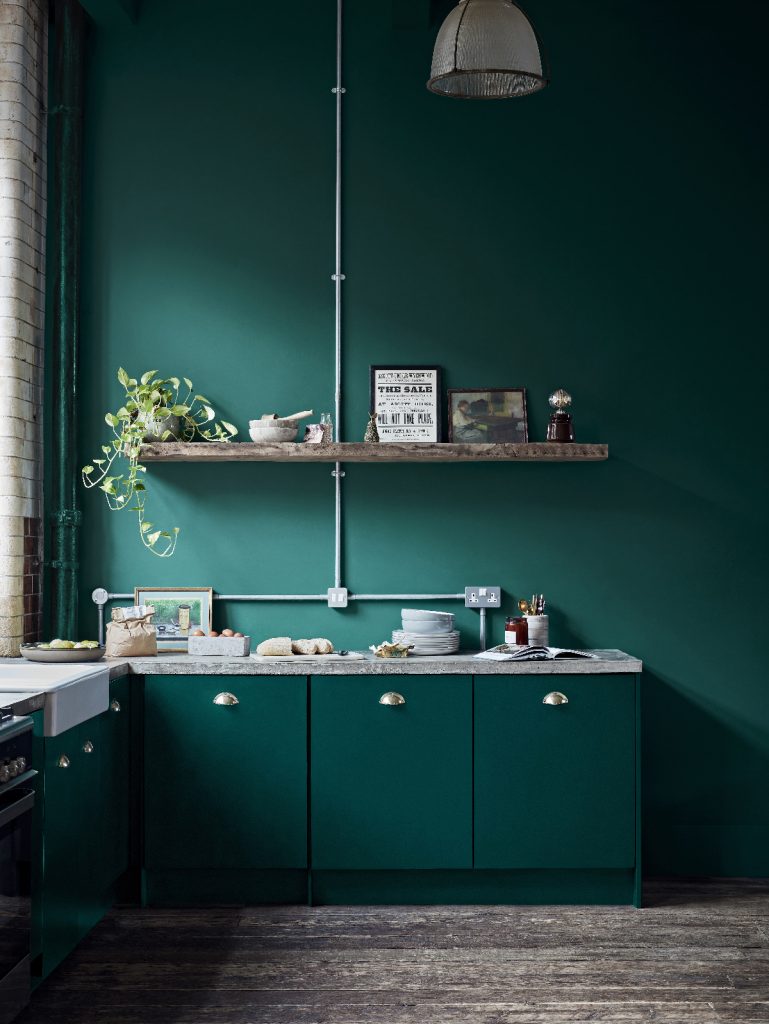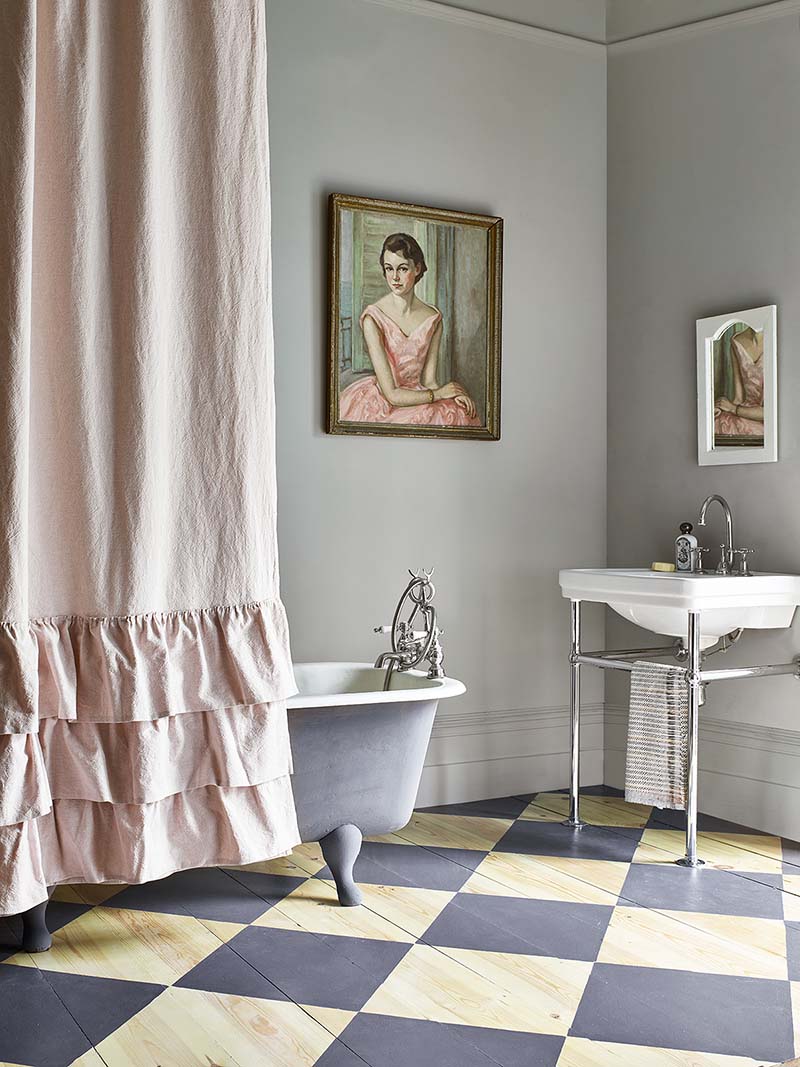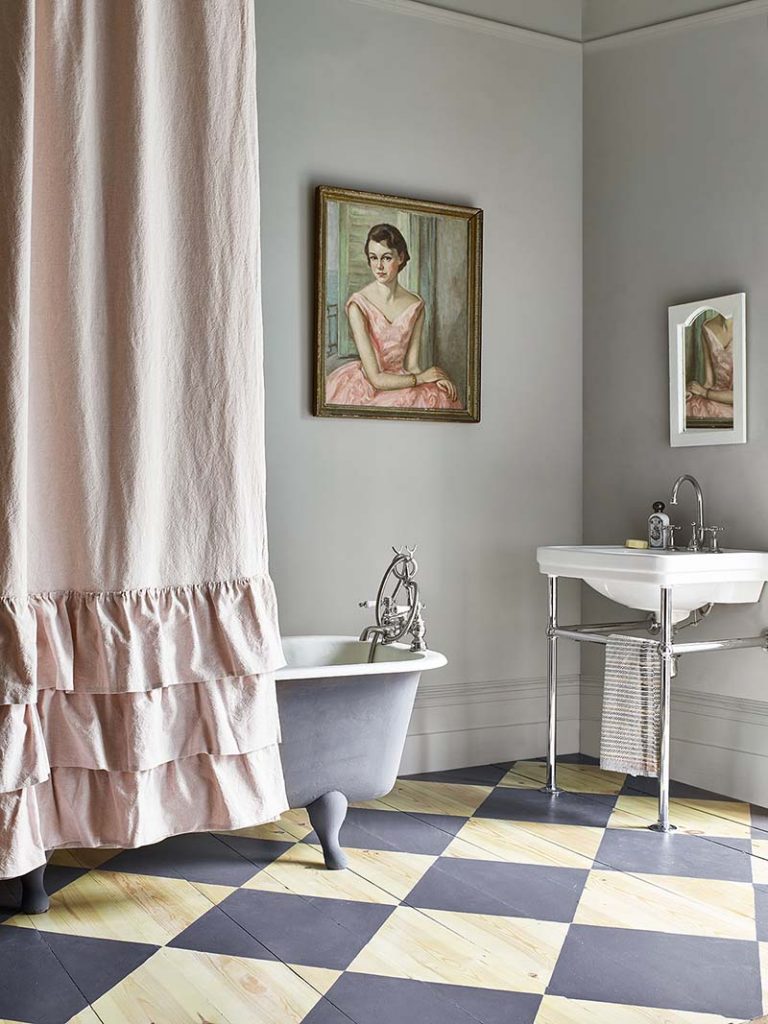 Think about where you're painting
Once you have a palette in mind, you should consider where the space you're planning to paint is in the house. Think about how much natural light it gets, and what it is used for.
This will help in narrowing down your search, both in terms of the colour and its tone, including the pigment base, plus which formulas to invest in.
All paints have a pigment base and this can affect the shade you see on your walls. For example, you may have a grey that has a yellow-y undertone, a blue-y one or a warmer pink-y look to it. This will affect the warmth of the colour and how it appears in different lights and different rooms. Many colour cards will show the base of a colour, or you can ask in store or check online.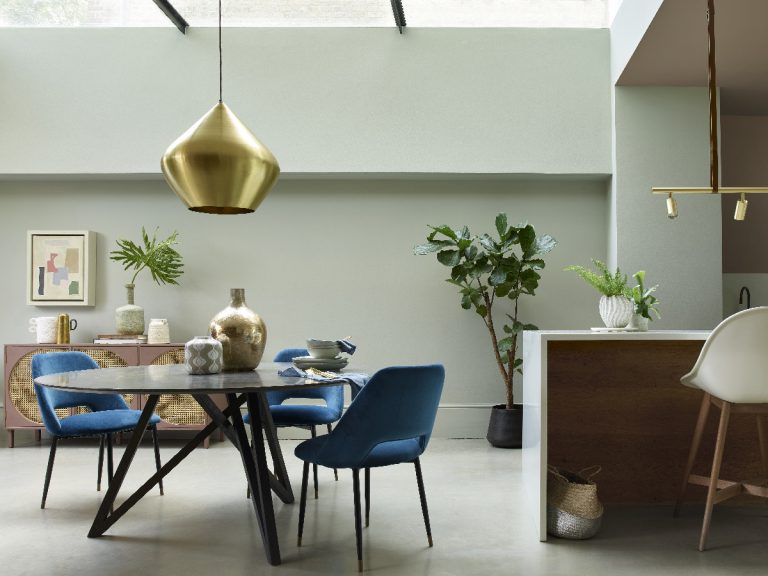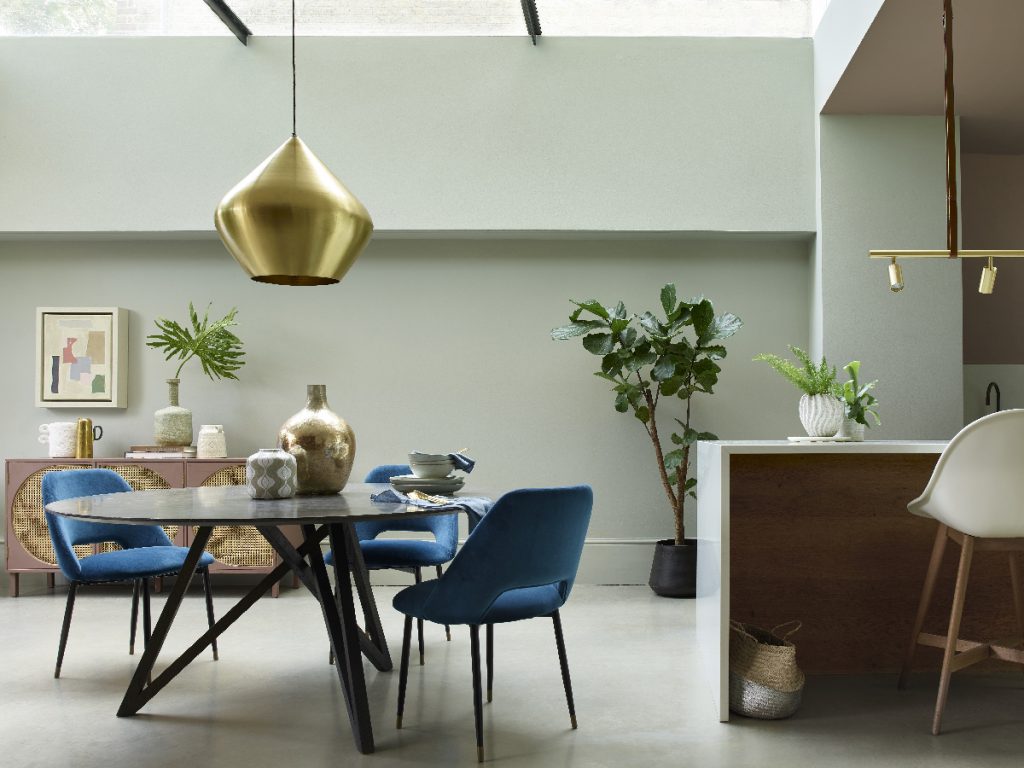 Pick the right formula
Kitchen and bathroom paint come as specialist formulas so will have their own section of ready-mixed colours in store, or can be mixed to order by brands like Valspar and Dulux based on a colour card or your own point of reference.
These kitchen and bathroom paints have extra ingredients in the mix to make the finish more hardwearing – given the kitchen and bathroom are more prone to splash marks and general day-to-day spills and grime.
Most bathroom paints will have a mould guard in there too to help you keep on top of those nasty black marks from condensation.
Note though, as kitchen and bathroom paints are specialist formulas, they tend to be more expensive than your regular walls and ceilings emulsions, so something to consider when working out your budget.
If your kitchen is open plan, you can easily use a standard emulsion for walls in say the dining or living areas while having the more durable kitchen paint within the kitchen itself – and have both in the same shade if you wish (just the formula is different).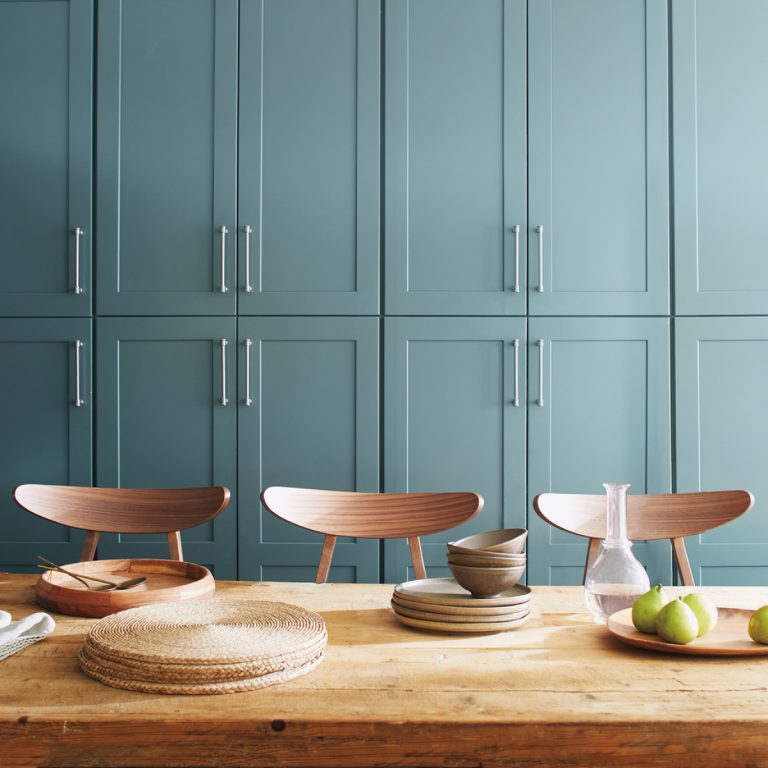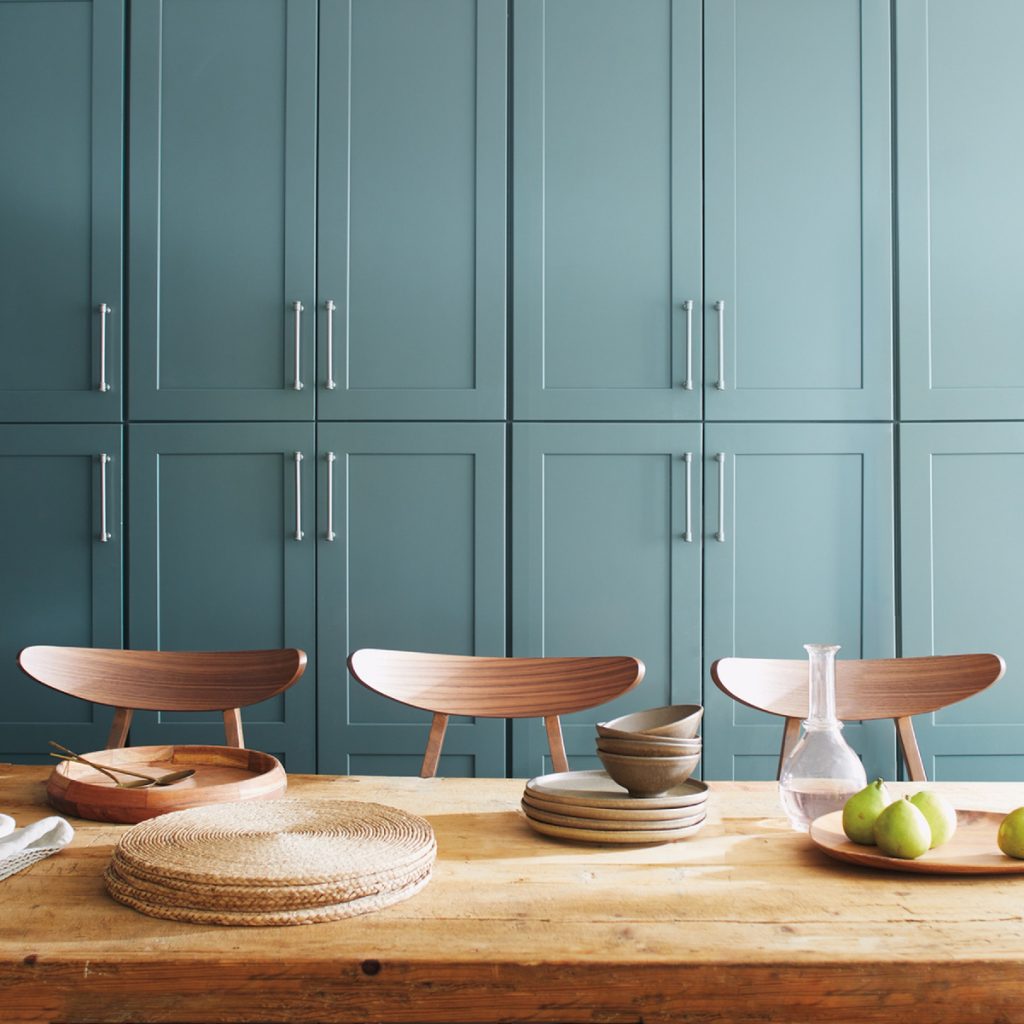 Test samples
I admit, I cannot be bothered with samples! Once I have an idea of a colour and where I want to paint it, I just want to get on and do it. But I have learned the hard way that samples are there for a reason and, when it comes to choosing paint, patience is indeed a virtue.
Charlotte Radford at Valspar told me when I chatted to her for the How To Buy A Kitchen Or Bathoom podcast (listen above) that it's vital to test out a shade on the wall you're painting before buying a full tin of the colour.
Why? Well, a shade can look very different in a shop's light compared to your kitchen's. Plus, the light in your kitchen (or bathroom) can change throughout the day, changing how the colour will look, so you need to spend time ensuring you're happy with it in all circumstances.
There are adages about not using cool, grey/blue undertones in north-facing rooms as it'll make it feel cold, but the best thing to do is get samples of colours and test them in situ.
Lesson here: always test a sample before committing to a colour – even whites come in hundreds of shades and can create very different looks – from crisp and clean to warm and cosy.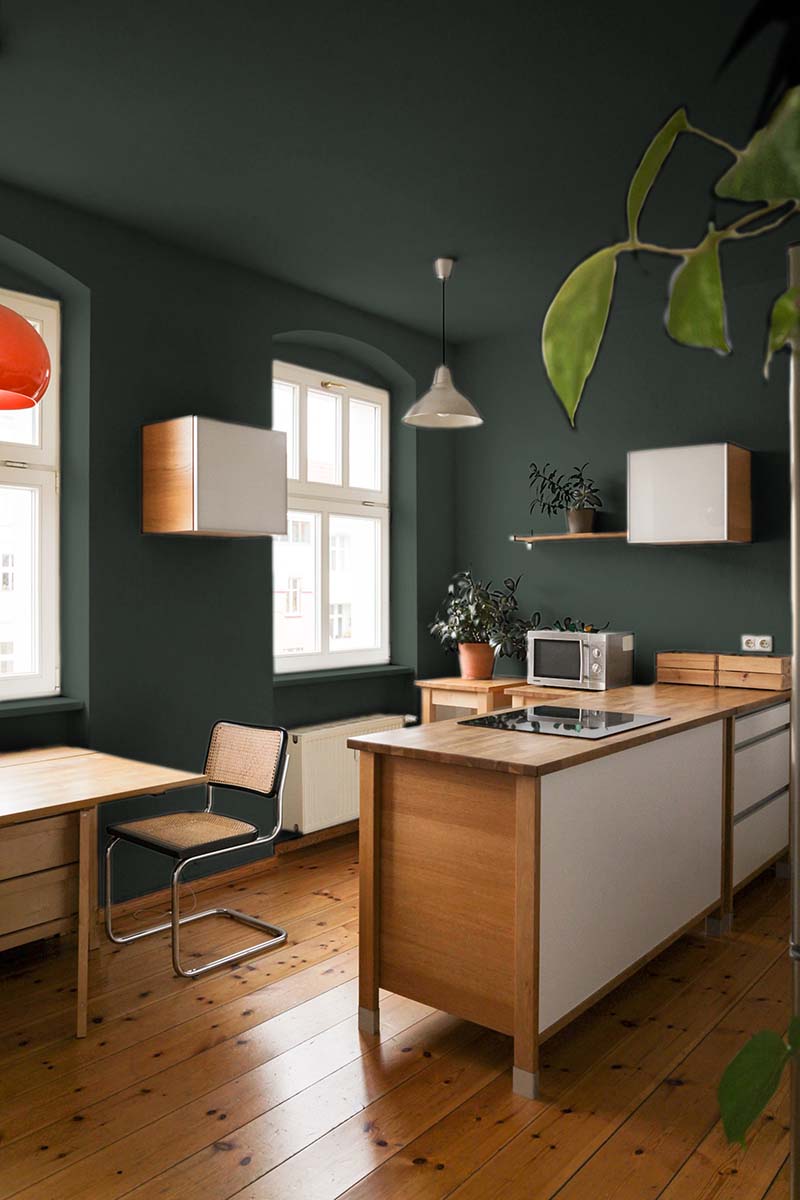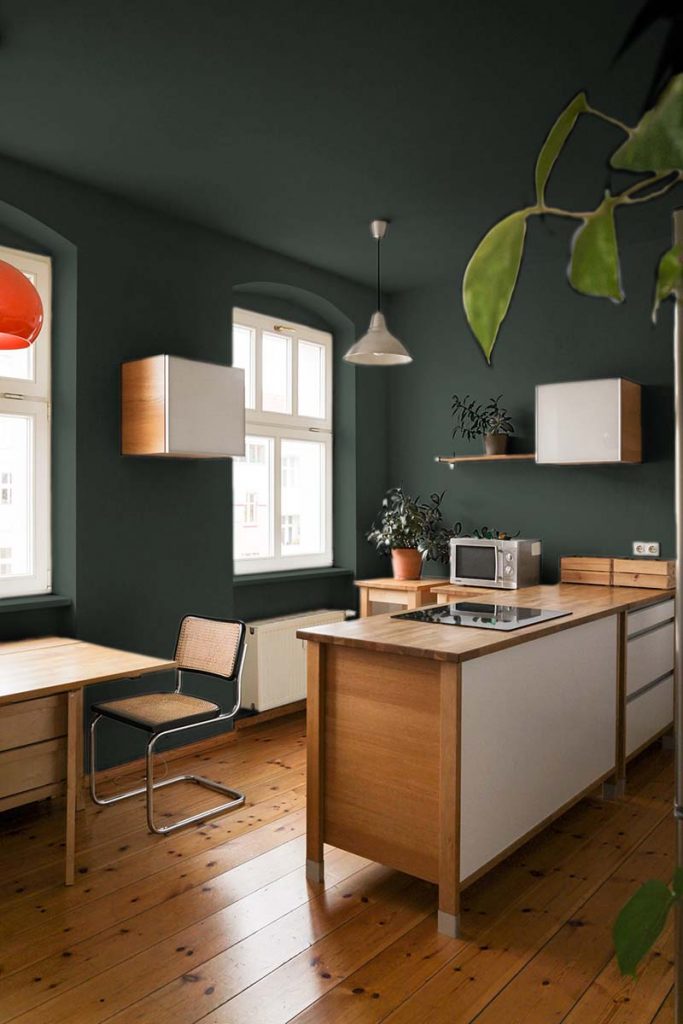 Know your finishes
What is the difference between matt, silk and eggshell anyway? Generally speaking…
Matt / Mid sheen / Silk – For walls and ceilings.
Eggshell / Satin / Gloss – For wood and metal trim.
A matt or eggshell finish have a matt finish that doesn't reflect much light, while any sheen, silk, satin or gloss paints will have a higher shine and reflect more light.
Did you know that the higher the shine, the more forgiving a paint is? So if you have a wall with imperfections, a more reflective paint option may be a way to disguise these better. A matt or eggshell tend to be less forgiving.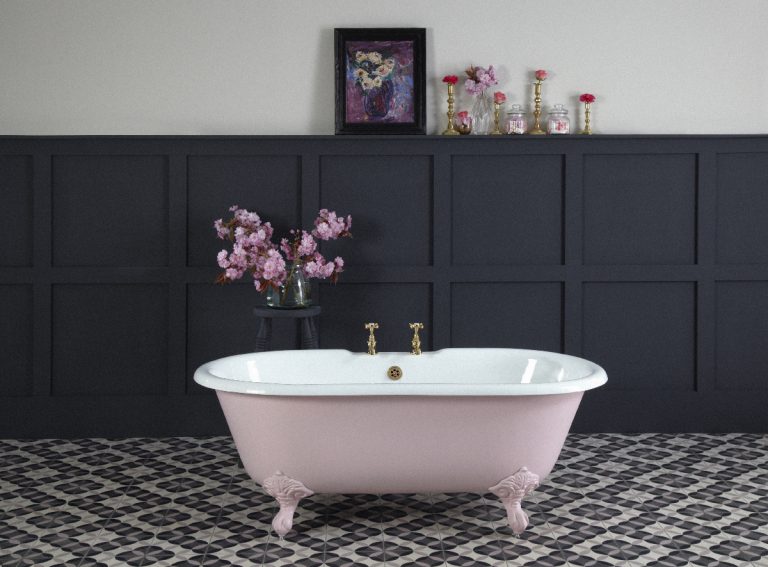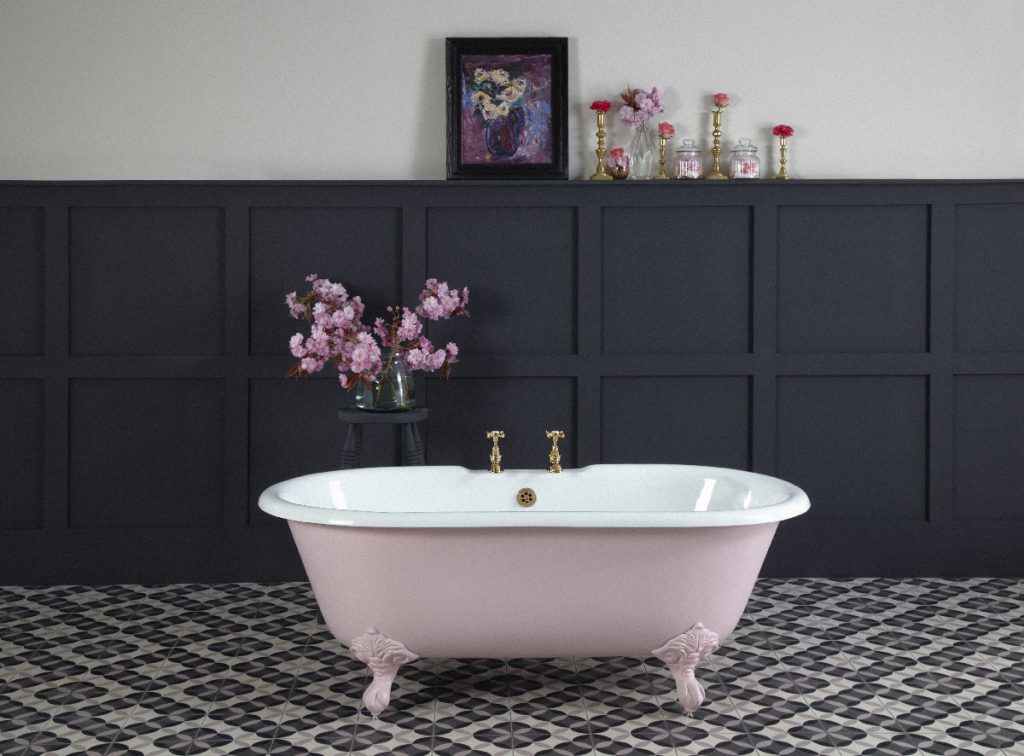 Figure out if you need a primer
A step that may seem like an extra effort, I agree, but priming a wall is necessary in some instances to ensure the finish you get is long lasting and looks good.
If you have a freshly plastered wall you should apply a primer before you paint. Same goes for walls that are not in the best condition.
If you want to change a colour quite drastically or paint over a bright colour, a primer will help the new colour go onto the wall without the old shade peeping through.
If your wall is pre-painted, your house is brand new or your wall is generally in good condition, you can get away with not priming a wall.
Top tip: look out for paints with primer mixed into the formula to apply to walls that are in good nick. But sadly, if you fall into any of the 'should prime' categories mentioned above, invest in a seperate tin of primer.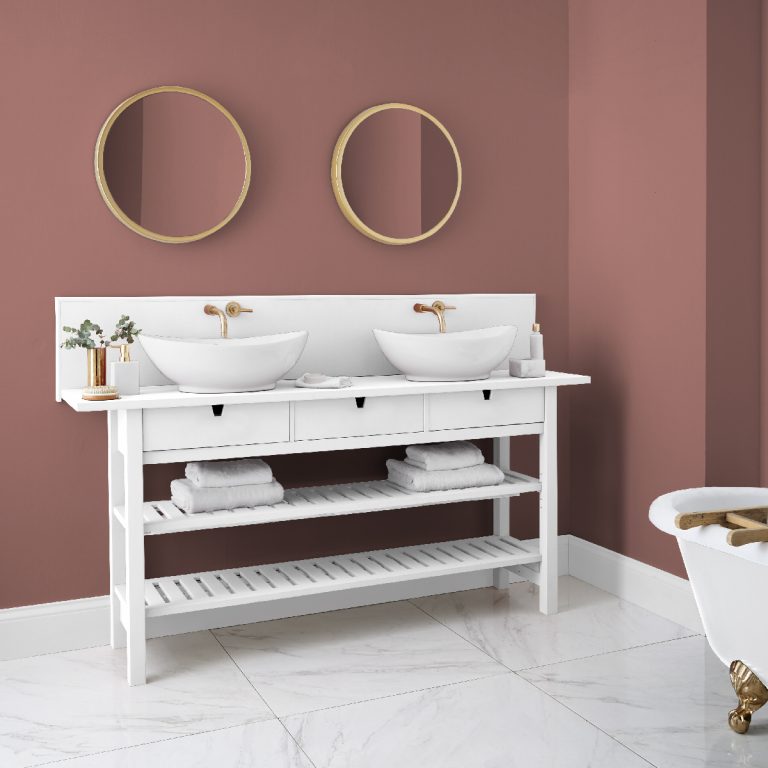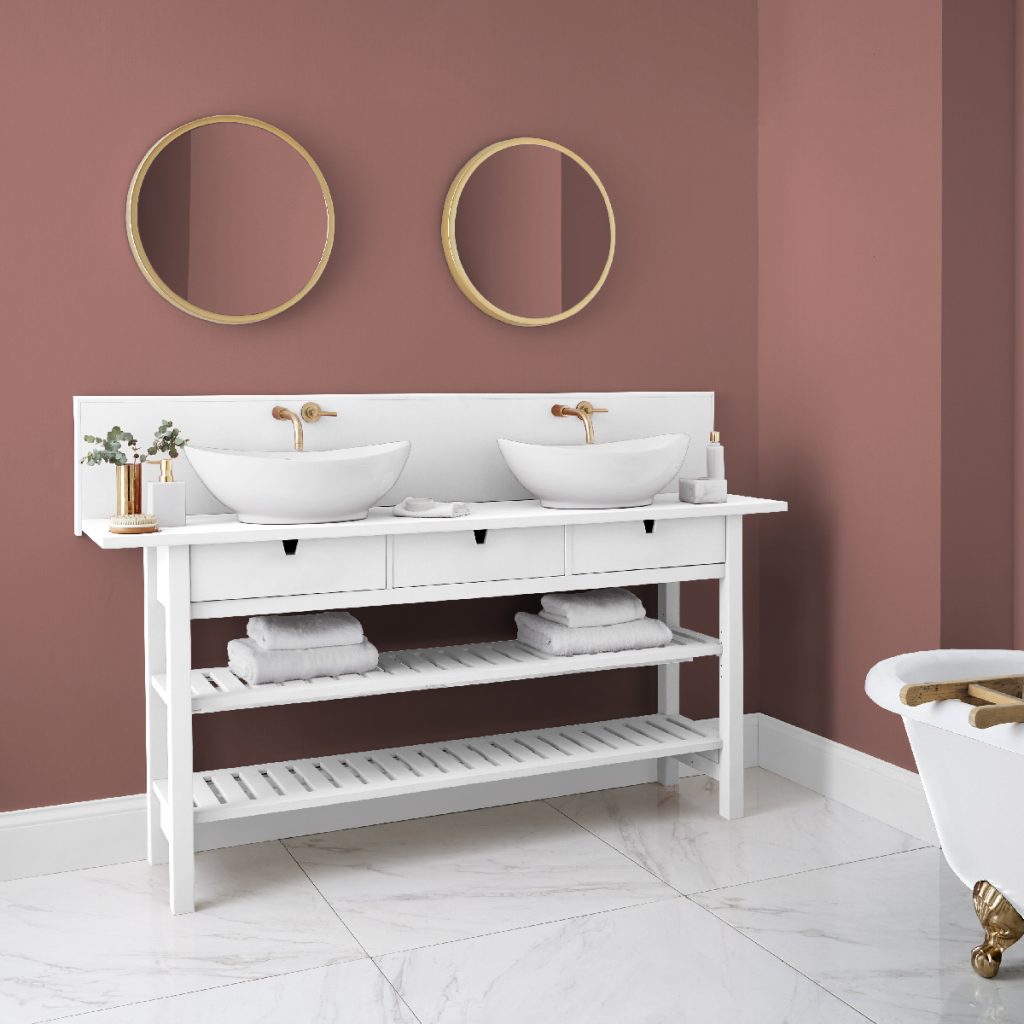 Get to know the cost of paint
Of course, the price will depend on how much paint you'll need and each tin will give an estimated area of coverage, so check the label and measure your space too.
Like with anything, there are many different price points when it comes to choosing paint, from own-brand labels to well-known brands such as Crown and Dulux, plus designer brands like Farrow & Ball, Little Greene and many, many others. And then there are ranges with different price points within each of these brands too…I know, confusing!
Top of the range paints are often referred to as 'designer' or 'heritage' and most use natural pigments to offer vibrant, deep and rich variations on tones, from ochres to inky blues.
In contrast, lower-cost paints are usually made with synthetic pigments that can sometimes limit the colour choice, but decorators often say they are easier to use as the consistency from tin to tin is better.
Kitchen and bathroom paint is more expensive that general walls and ceilings emulsion, so don't be surprised if you notice higher costs in this section of the DIY store.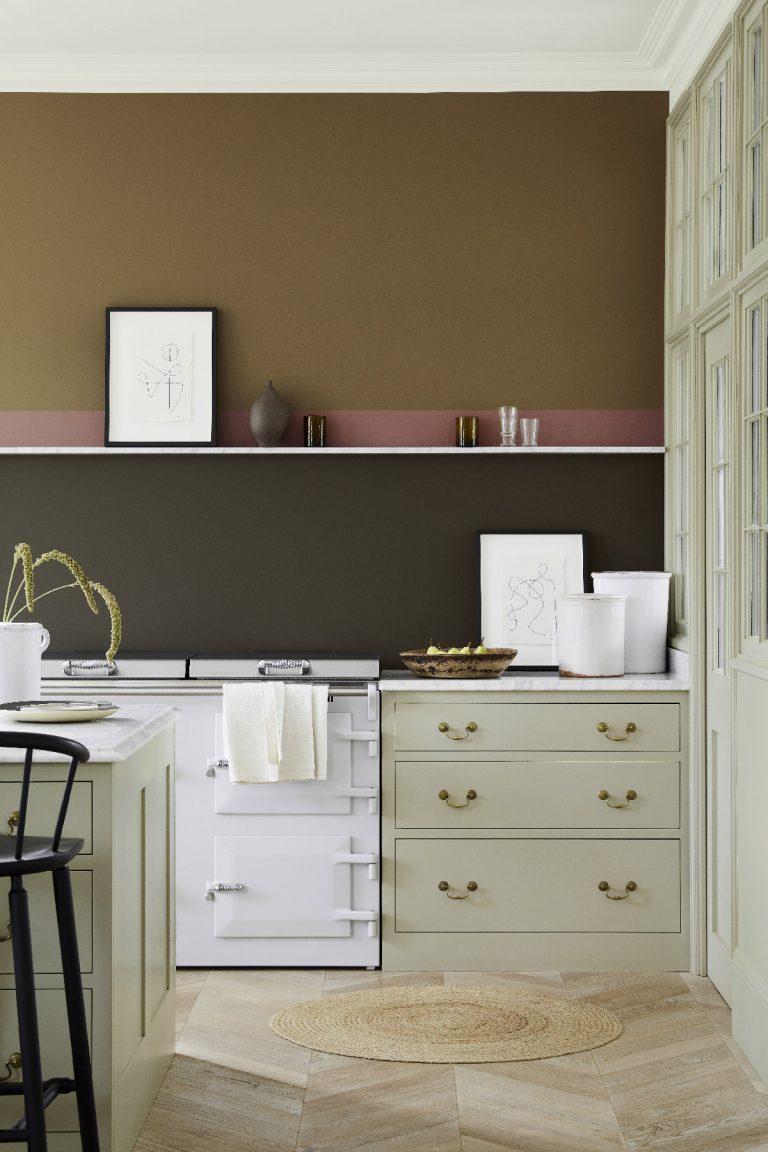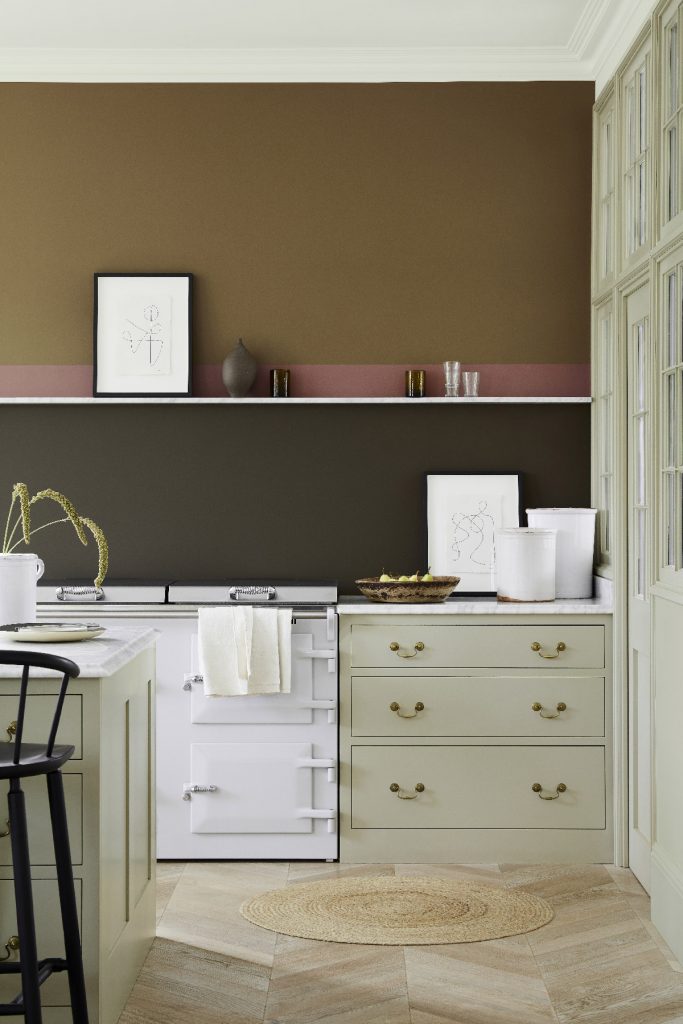 Look for low-solvent paints
You know that headache you get, or sick feeling that happens when you've been painting all day? That's because of the paint fumes. Not good right?
Whichever room you're painting and when you choose paint, consider low-odour paints that are free from solvents and contain low levels of Volatile Organic Compounds (VOC's) which give out that familiar lingering chemical smell. This should help lower the level of fumes while you're painting and after too, leading to cleaner air in your home.
About Post Author