By the time moving day was upon us – a gloriously sunny Monday – it had been a few months since my husband, Marcus, and I had last stepped foot in the three-bedroom, semi-detached property. Walking around it again, and seeing it without furniture, highlighted both good and bad things to us. The good: it felt very spacious and incredibly homely. The bad: we really did have so much renovating to do.
Renovating: where should you start? I wasn't sure. Every wall was smothered in stained, floral wallpaper, every floor in crusty brownish carpet and the windows hadn't been replaced in decades. But the electrics hadn't been touched for even longer. There was only one plug in each room, nestled so low into the skirting boards it was unusable without an adapter.
The cramped and dated beige kitchen had doors falling off their hinges and an exposed boiler that had certainly seen better days. I won't even mention the gas oven that sat precariously in the corner of the room. Upstairs, the one toilet was segregated into a tiny box-room, so small our knees practically touched the door. In addition, it had the added bonus of having textured, florescent, mint-green wallpaper.
Renovating: where should you start?
Renovating: where should you start?
And that's only some of it. Thankfully, we had a plan. As we were obviously well aware of the state of the property, we put the majority of our items into storage before the move to help speed up the 'gutting' process. The only main furniture we brought with us from our old two-bed maisonette was our fridge, microwave, bed, dining table – and kettle, of course. We arranged to stay nearby with my mum for the first couple of weeks while we got rid of everything we could, and would then move in and renovate rooms one at a time.
Renovating: where should you start?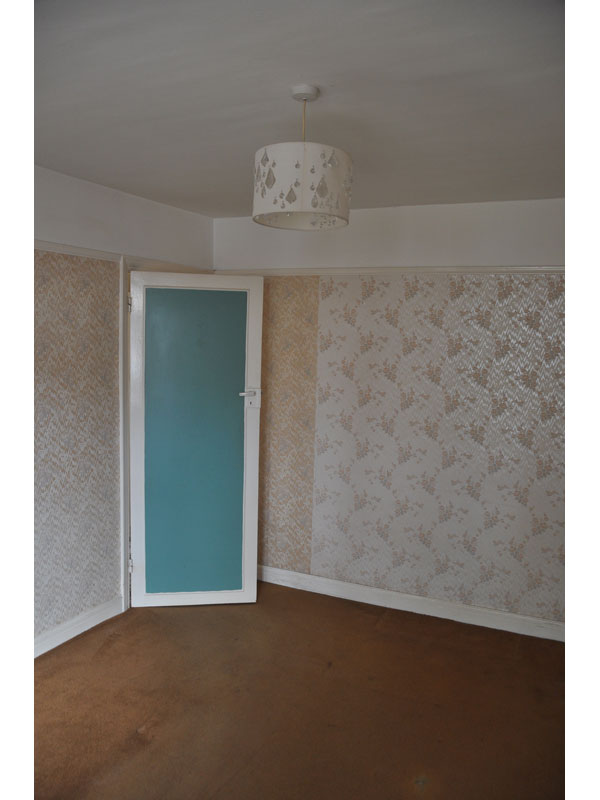 Stripping wallpaper with steamers
Everything went accordingly – for a short while, at least. From moving-in day we spent our evenings after work stripping wallpaper with steamers – which really wasn't pleasant thanks to the many stubborn layers we found – the sitting room had at least four, not including the layer on the ceiling.
The carpets, thankfully, went with relatively little effort. Based on a hunch, we also discovered we possessed some beautiful, original doors and banisters, that had been covered over by panelling. Soon there was nothing left but exposed plaster walls and floorboards, and we spent our first night in the house, celebrating with prosecco and takeaway pizza on our outdoor – and only – sofa.
Renovating: where should you start?
Renovating: where should you start?
"I quickly became sick of microwave food"
The novelty lasted approximately four days. Coming home to nothing but mess and little comfort was hard. I very quickly became sick of microwave food and living out of a suitcase. Oh, and using a shower that only sometimes worked. However, what made me crack was the dust. We had decided to remove the tiles off the bathroom wall and it got everywhere.
I believe it was the thick layer that had settled on my hairdryer and pillow that made me accept defeat. I could swipe a line in it with my finger. At the time Marcus was keen to knock the non-supporting wall down between the WC and the bathroom, and considering the amount of dust those tiles created, I suggested that perhaps it was time to move back out.
Renovating: where should you start?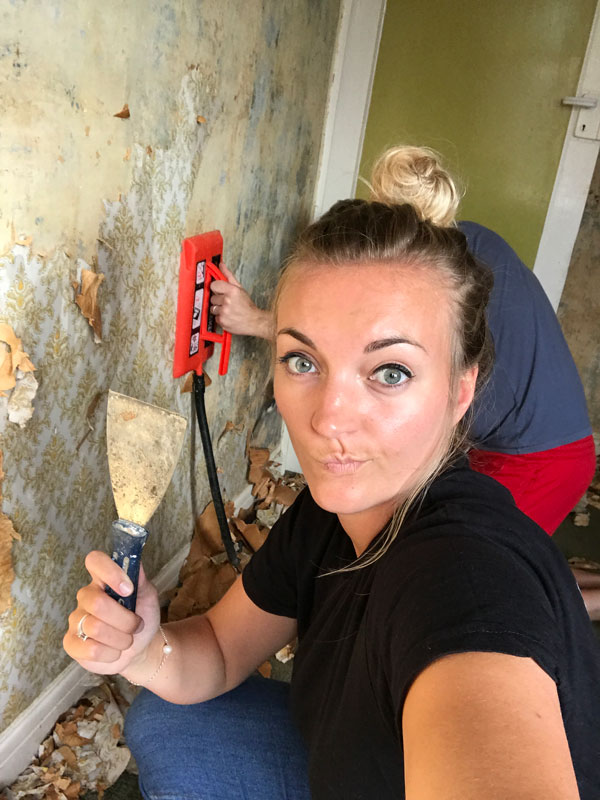 "Temporarily living with mum was definitely the right decision"
Renovating the house is something we want to do as quickly as possible. It was apparent living there would have hindered that speed. So, after only three weeks, the plan changed and we're now back with mum – but that's OK! It was definitely the right decision, as the wall came down that next weekend. So did the temperamental shower, and all the rest of the plumbing within the room – bar the toilet.
That short time in the house was useful, however. For example, we now know what we want in terms of the more major structural changes, and which room will be our bedroom. We're basing this decision on aspects such as light, noise and the view. Although we've returned to spending only our spare time at the house, the speed of the project has picked up. In fact, there's only a small amount left that we can do ourselves, before getting in the pros.
I think the first lesson I've learnt from all this is to simply be adaptable – as it's rare everything goes exactly to plan!
Read more Newlywed & Renovating blogs in the series.
Featured image: Georgina and Marcus get stuck into renovating their home. 
So, did you enjoy renovating: where should you start? Then you'll also love Georgina's top tips for setting a renovation budget.
About Post Author