I know it doesn't seem the most glamorous of topics: glazing. But, bear with me. The glass you choose for your kitchen extension really can be exciting and elevate the design. From bi-fold, sliding, pivot, and French doors to steel-framed or frameless systems. But which option is right for you?
First off, I would recommend trying not to think of your glazing as something you have to have. Or make it an afterthought. It can create the perfect indoor-outdoor connection, bring bounteous sunlight into the space, add another layer of interest to the build. And, importantly, can provide privacy from nosy neighbours.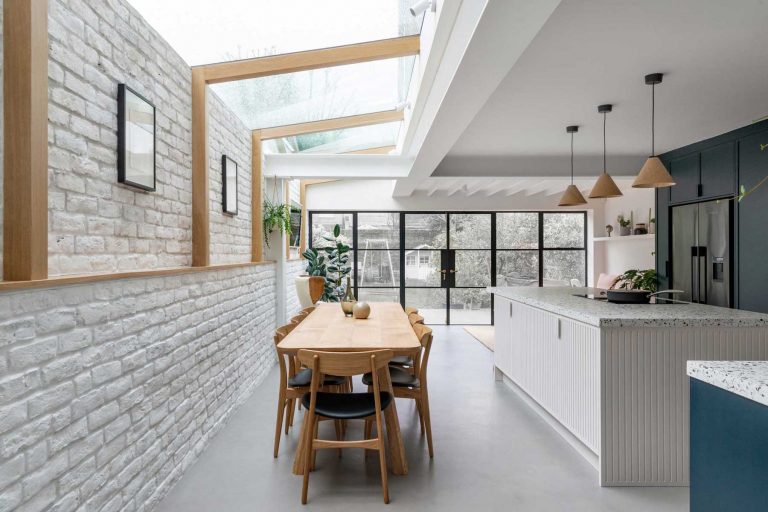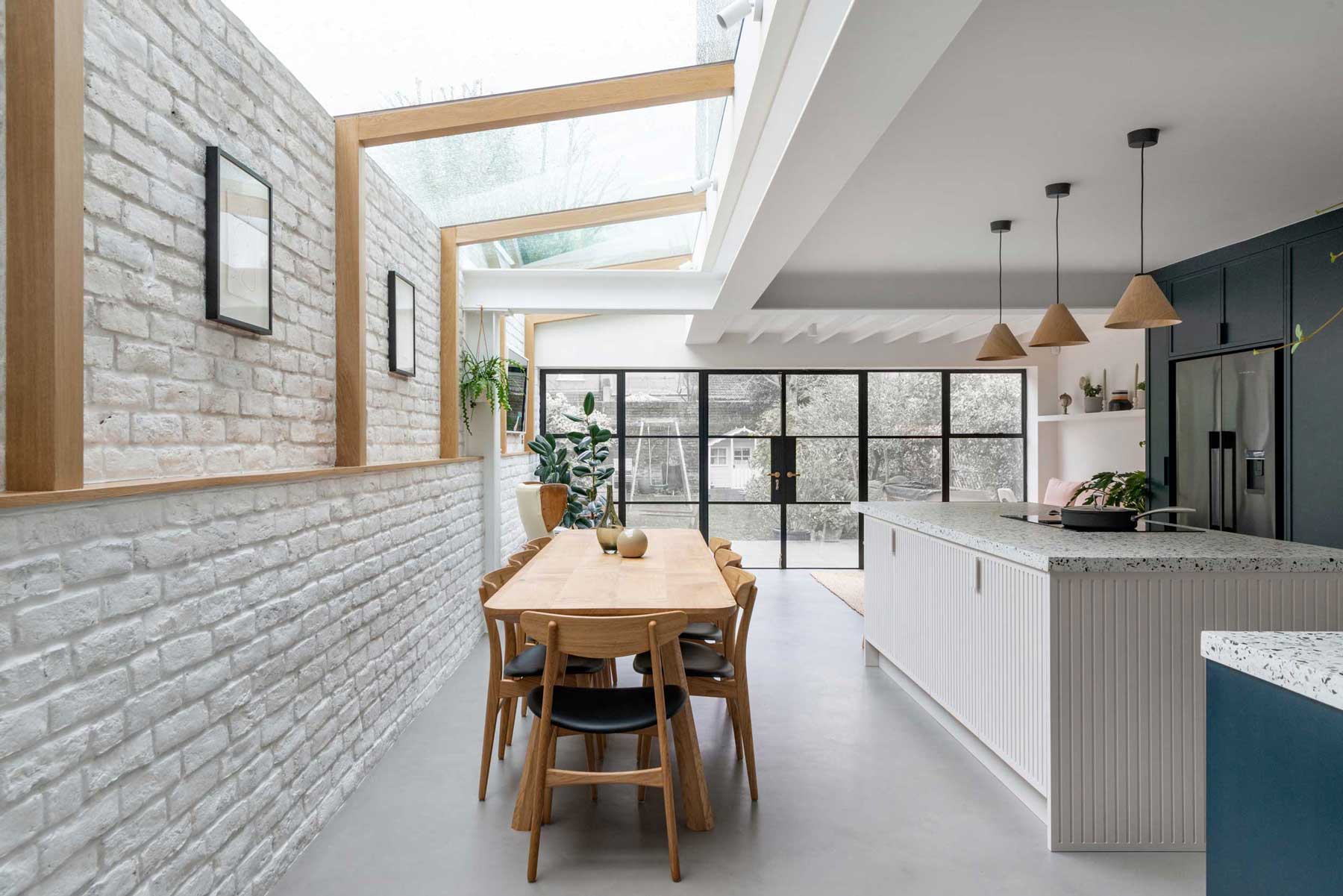 So, what's on trend, you ask?
While bi-fold doors were all the rage a few years ago, currently there seem to be two big trends dominating the market. And they're at each end of the spectrum.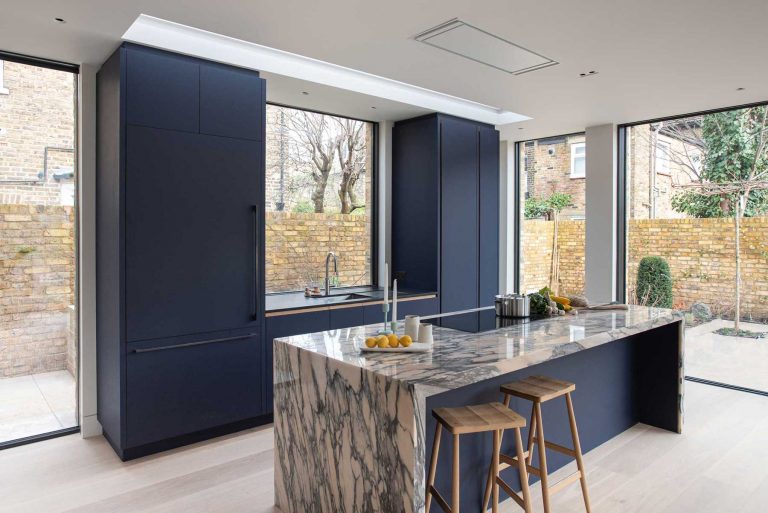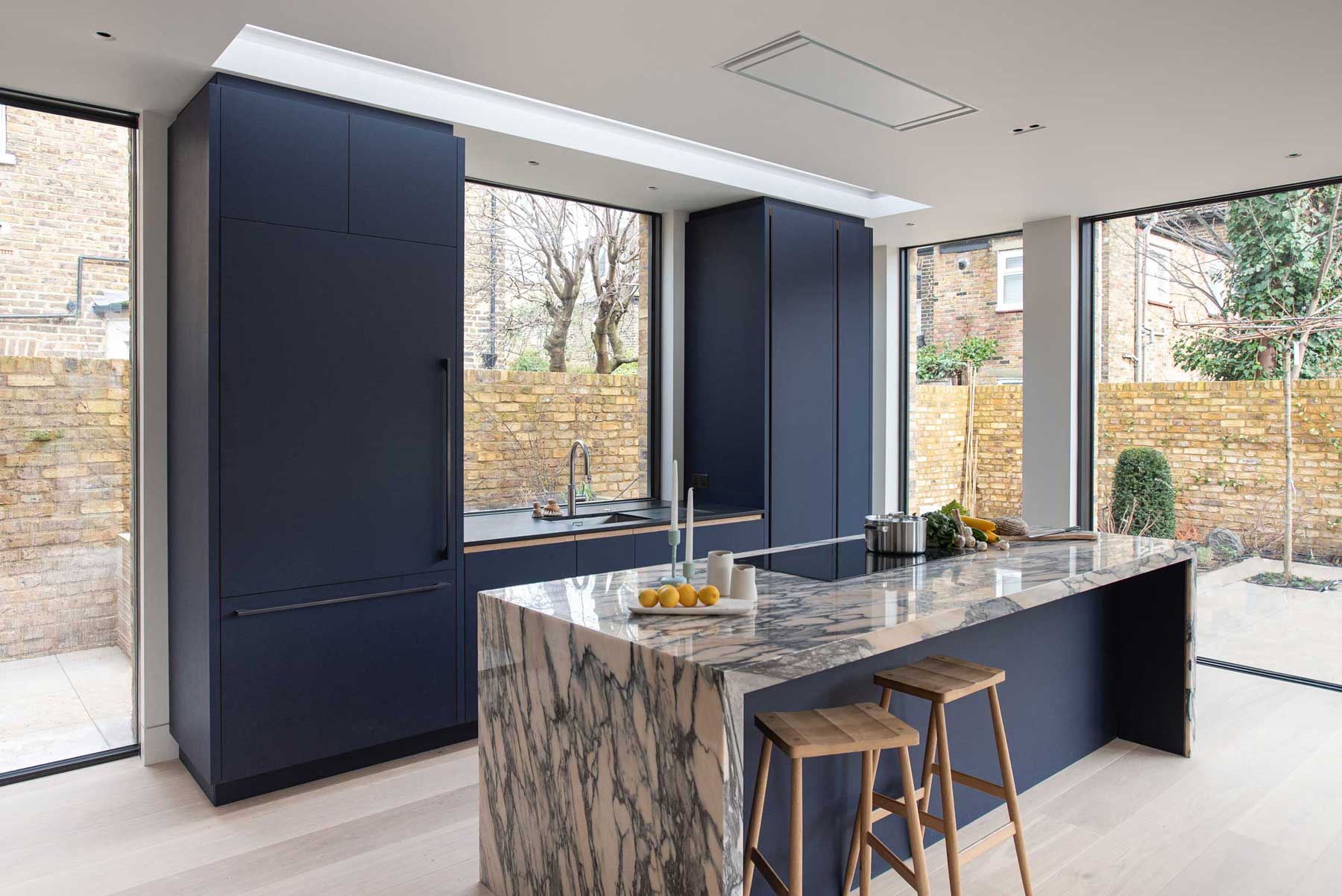 I'm currently spotting homeowners pick either oversized slim-framed glazing or structural glass for an ultra-modern and minimal design.
And the complete opposite look; steel-framed systems, which are perfect for a more traditional or industrial style space.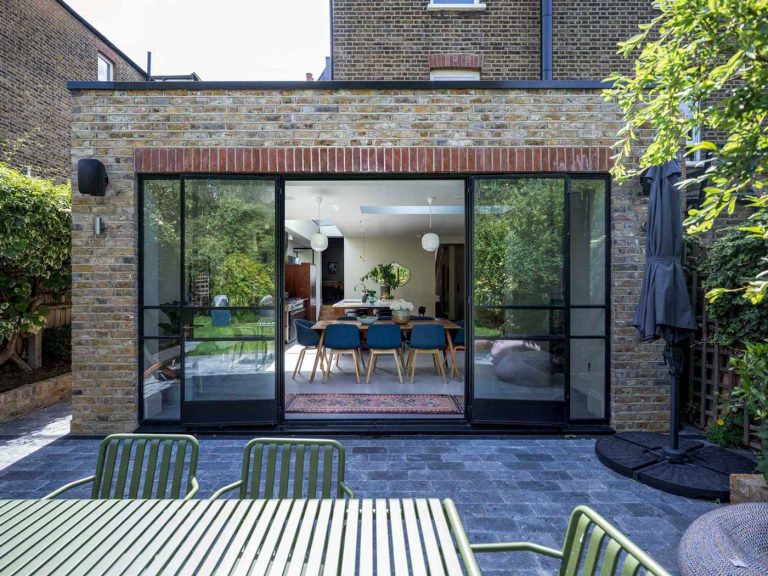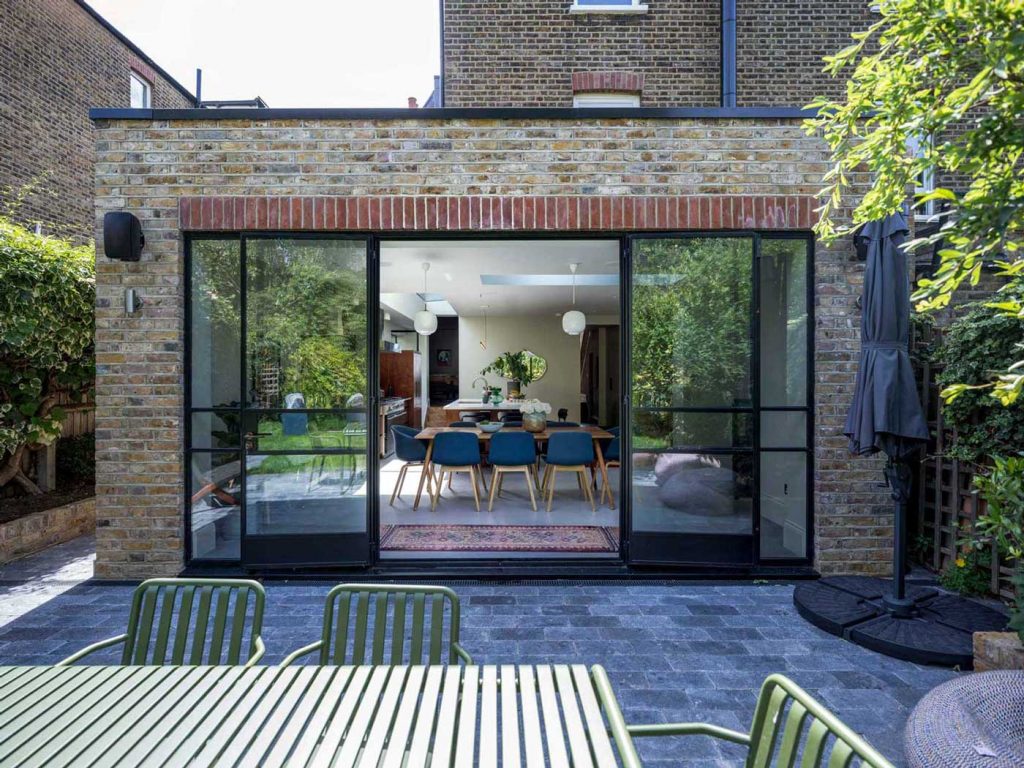 But my favourite type of glazing at the moment has to be pivot doors.
They need less clearance space when opening and, in my opinion, look just as great as other options in any extension design.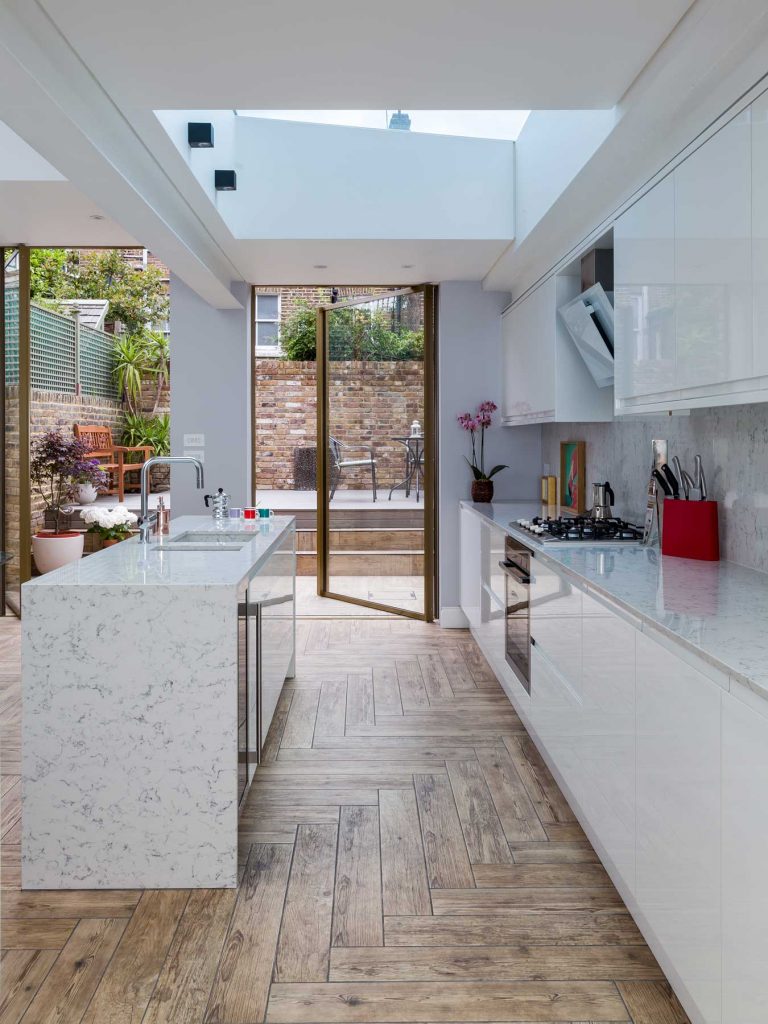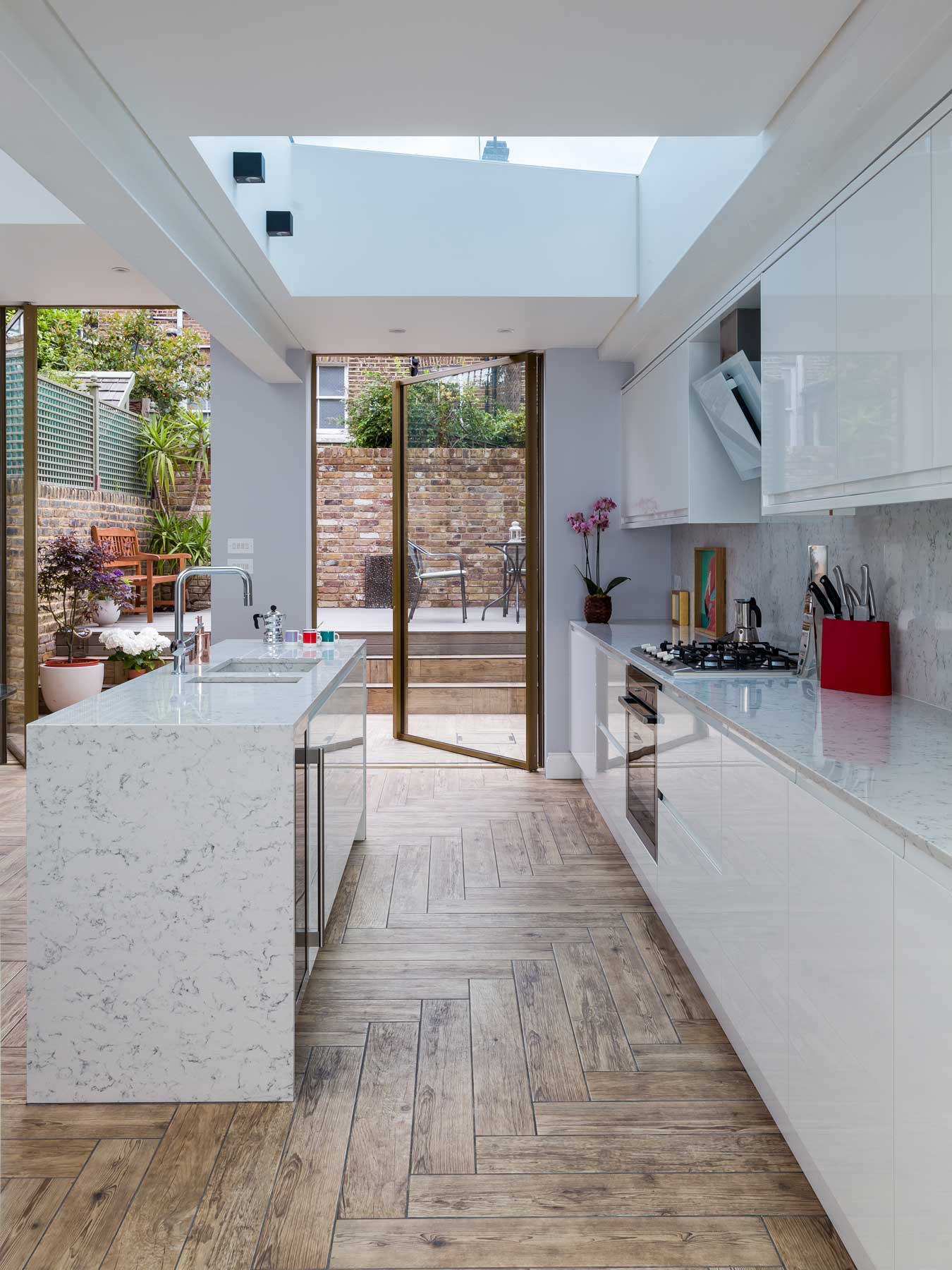 Glazing can also help you modernise period properties while respecting and embracing their heritage. Especially ultra-slim sliding doors and glass extensions, which ensure there is a clear distinction between old to new.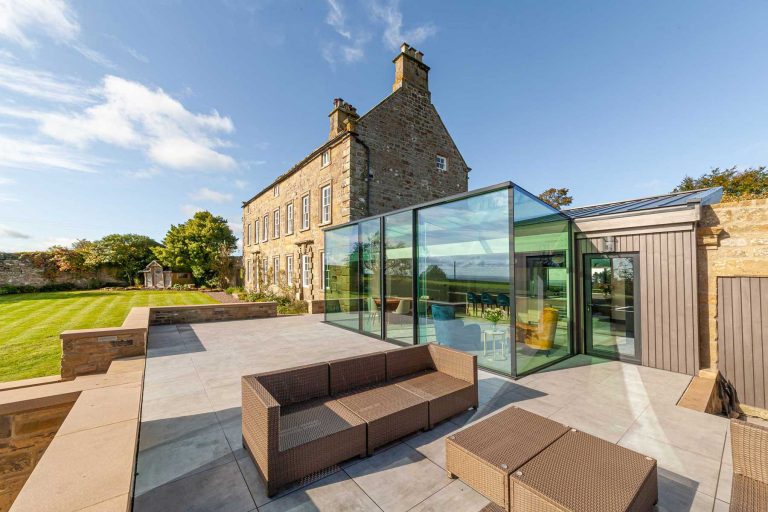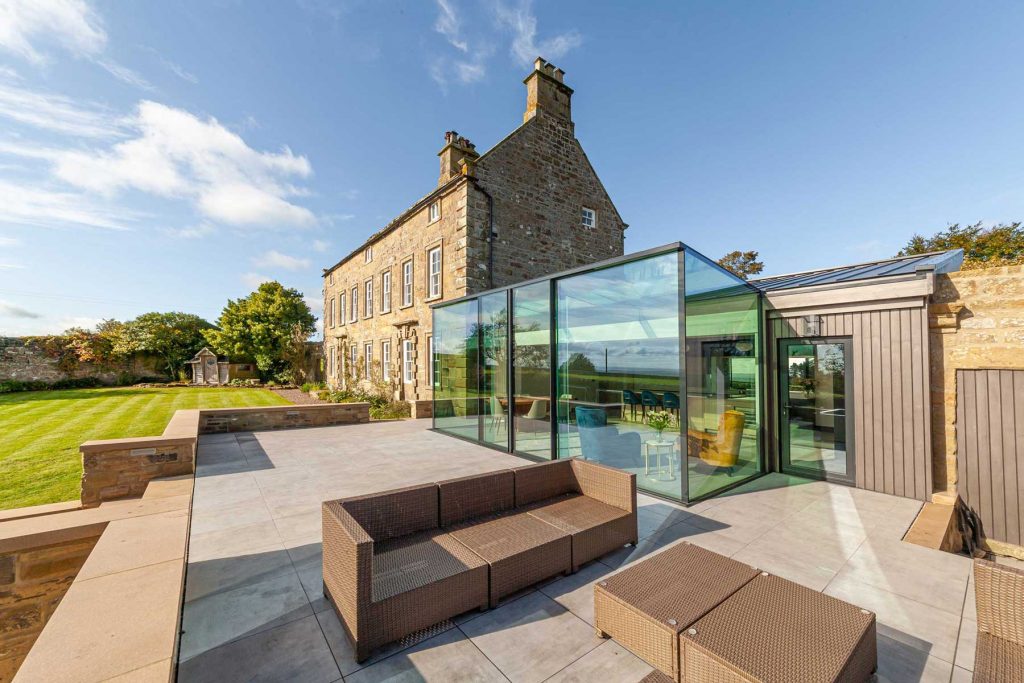 If you don't want to have a large expanse of glass, a protruding picture window with a built-in seat can draw the eye out to the garden while providing a beautiful place to sit and read a book, or have a relaxing cup of coffee.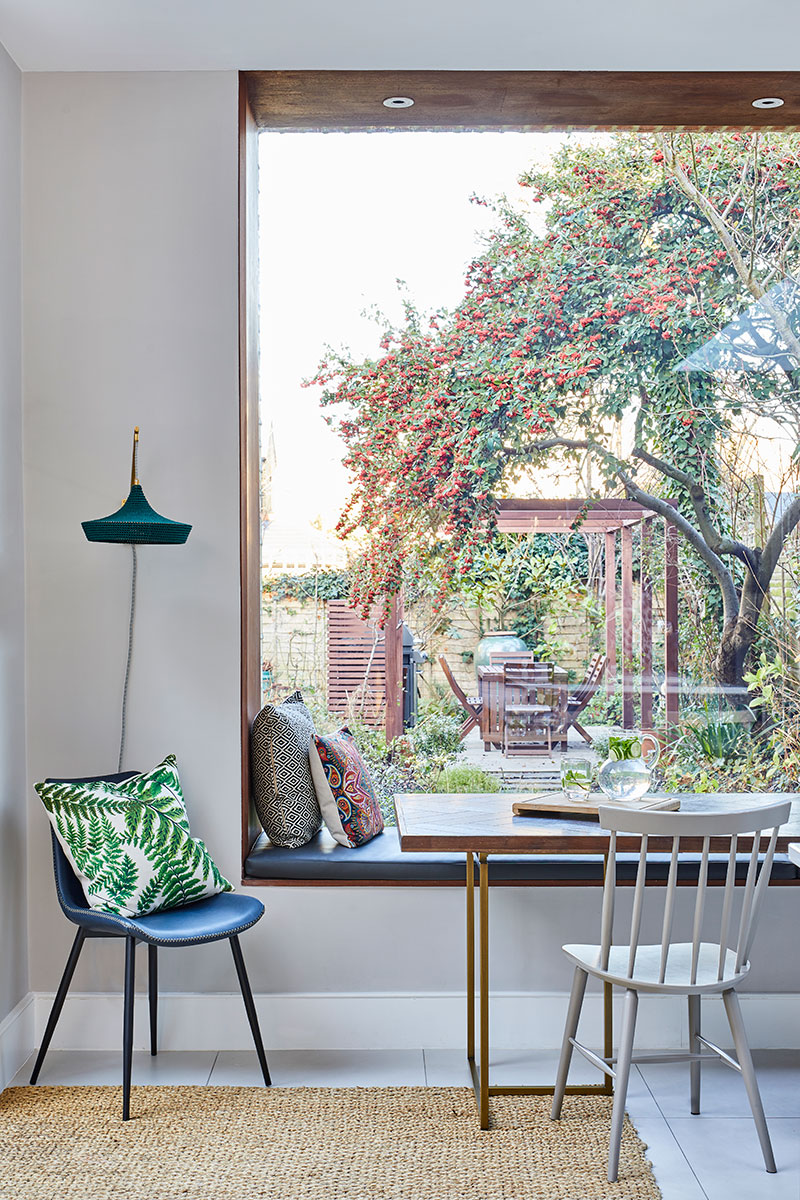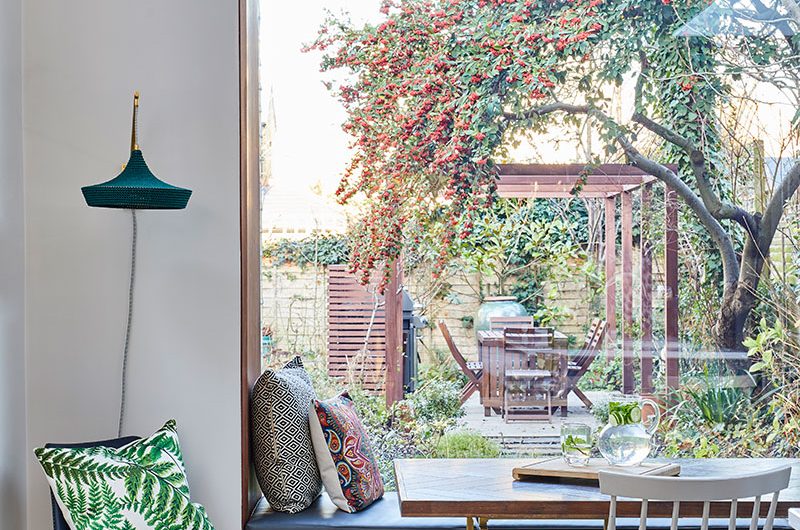 Roof lights and glass ceilings are also effective ways of bringing in natural light while being an impressive part of the design, too.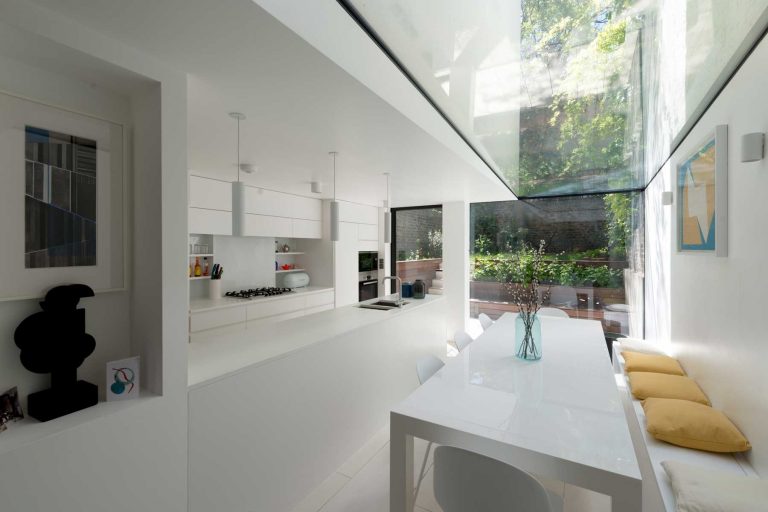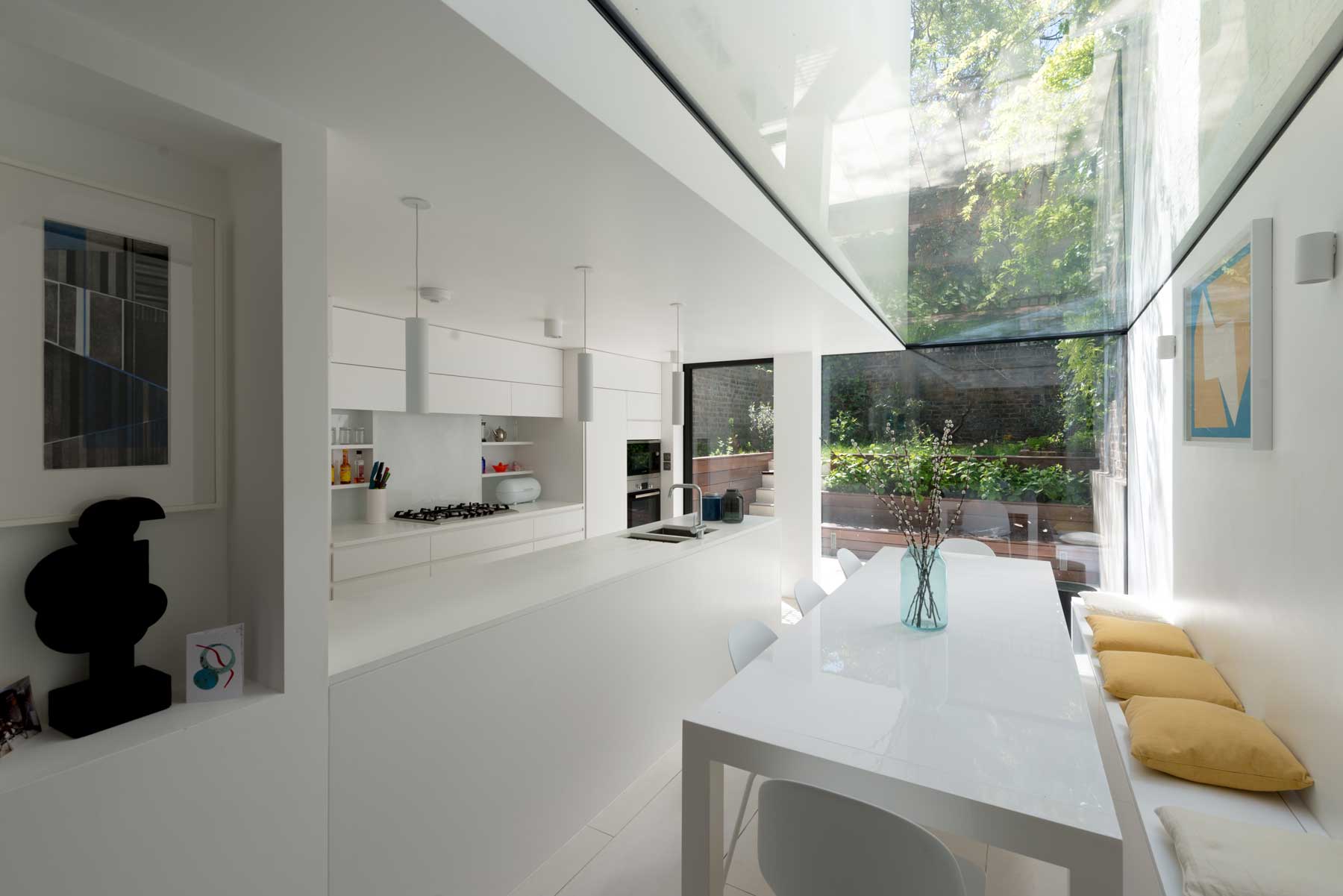 How to choose your glazing
But the all-important question is: how do you decide what sort of glazing you need?
First off, talk to your architect or contractor in the early planning stages about your glazing options – because if you want something a bit more complicated or structural, it could be very costly to adapt the build if works are already underway.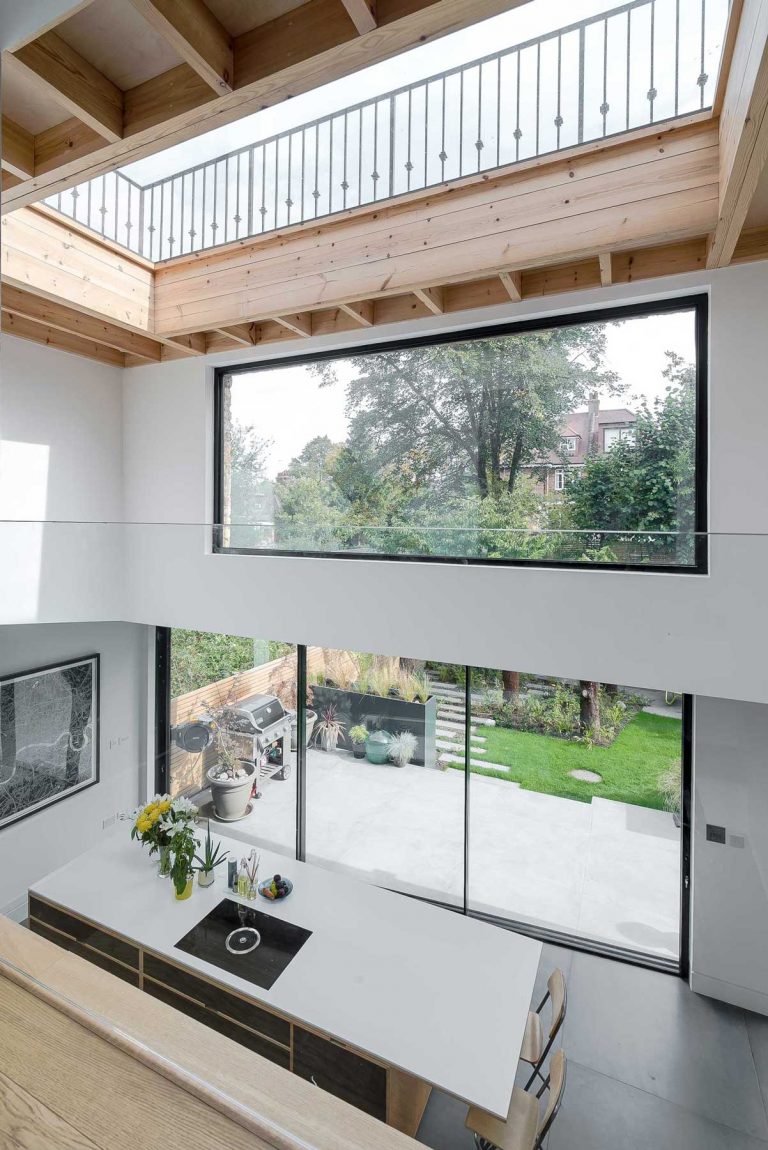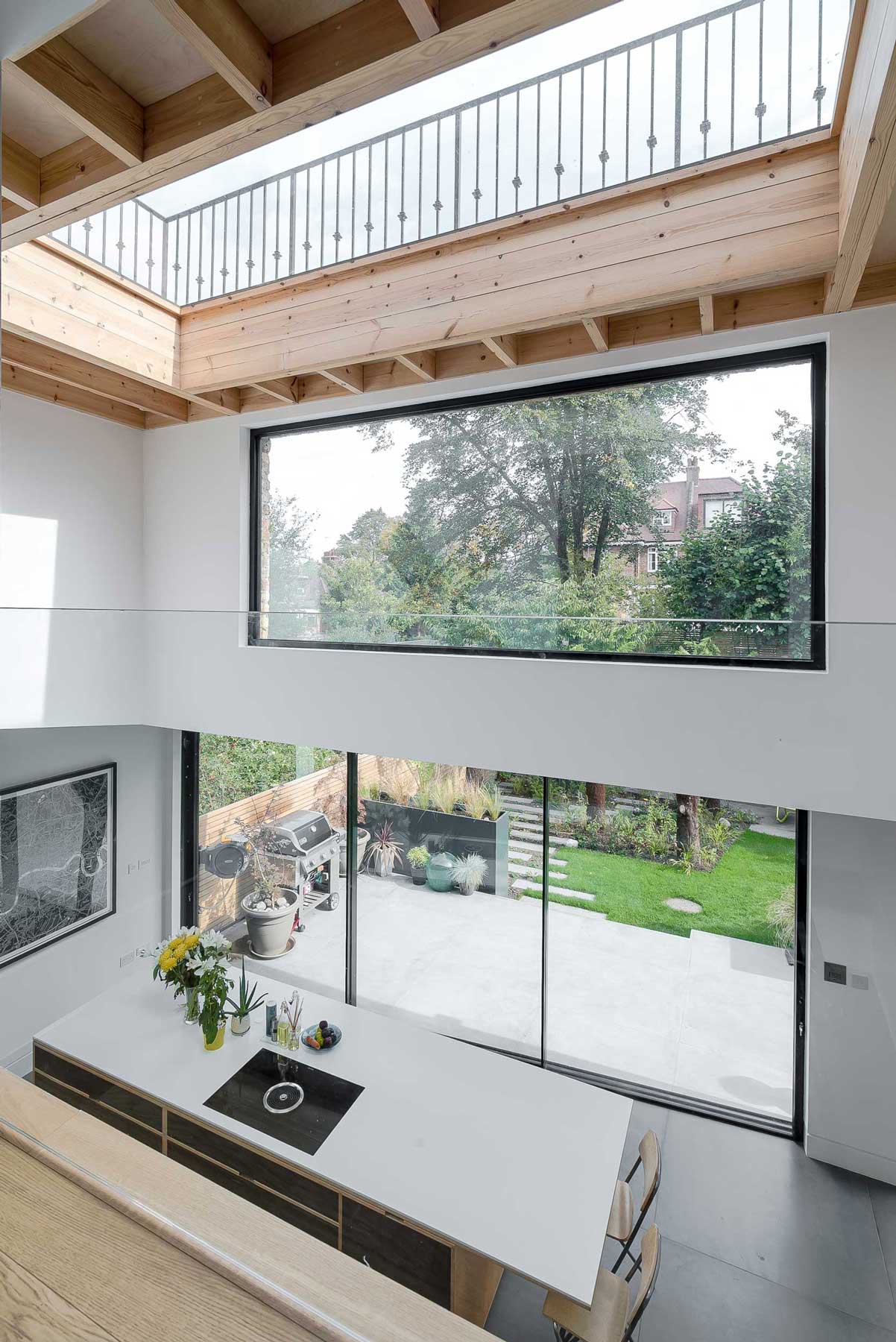 Also, consider how much glass is too much glass. A south and west-facing room will always bring in lots of daylight and in the height of summer you can easily turn your home into a sweaty greenhouse if you're not careful. And no one wants that!
To combat this, ask your glazing provider about solar control coating, which is applied to the pane of glass and prevents the internal space from overheating when the sun is out.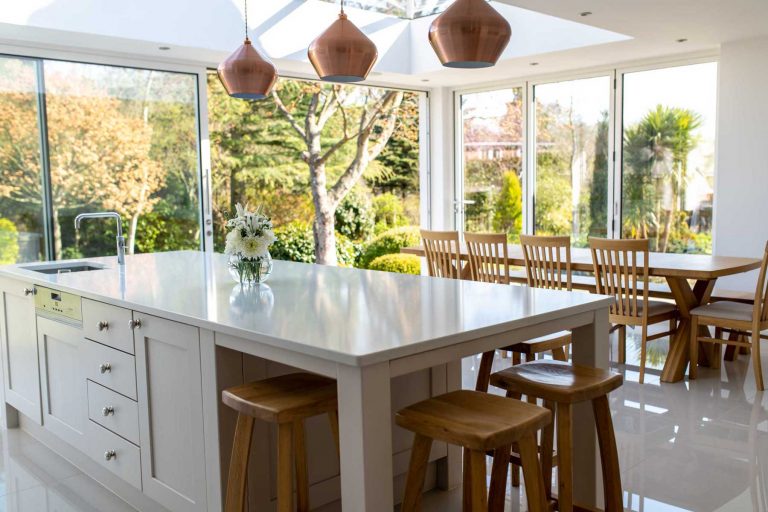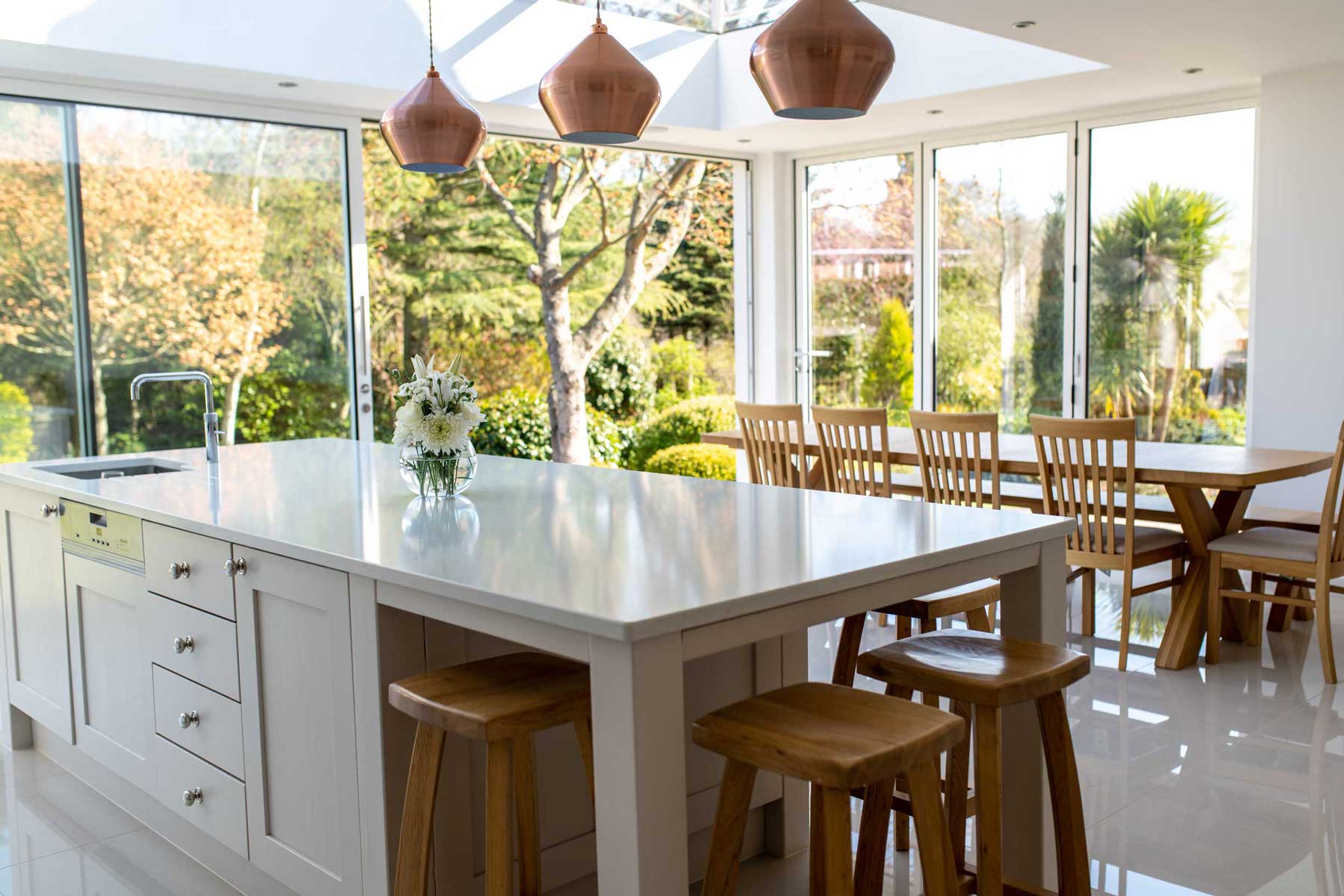 The size of the structural opening is another factor to think about. If it's smaller, bi-fold doors may be better suited as they stack neatly to one side, leaving a completely open aperture.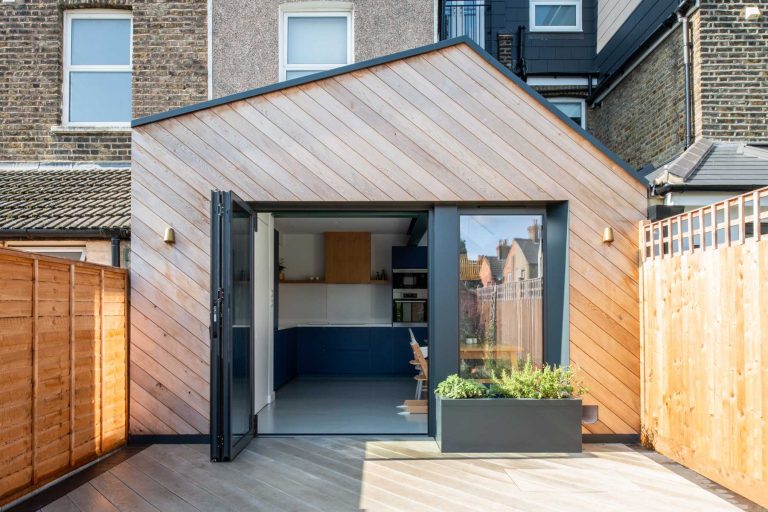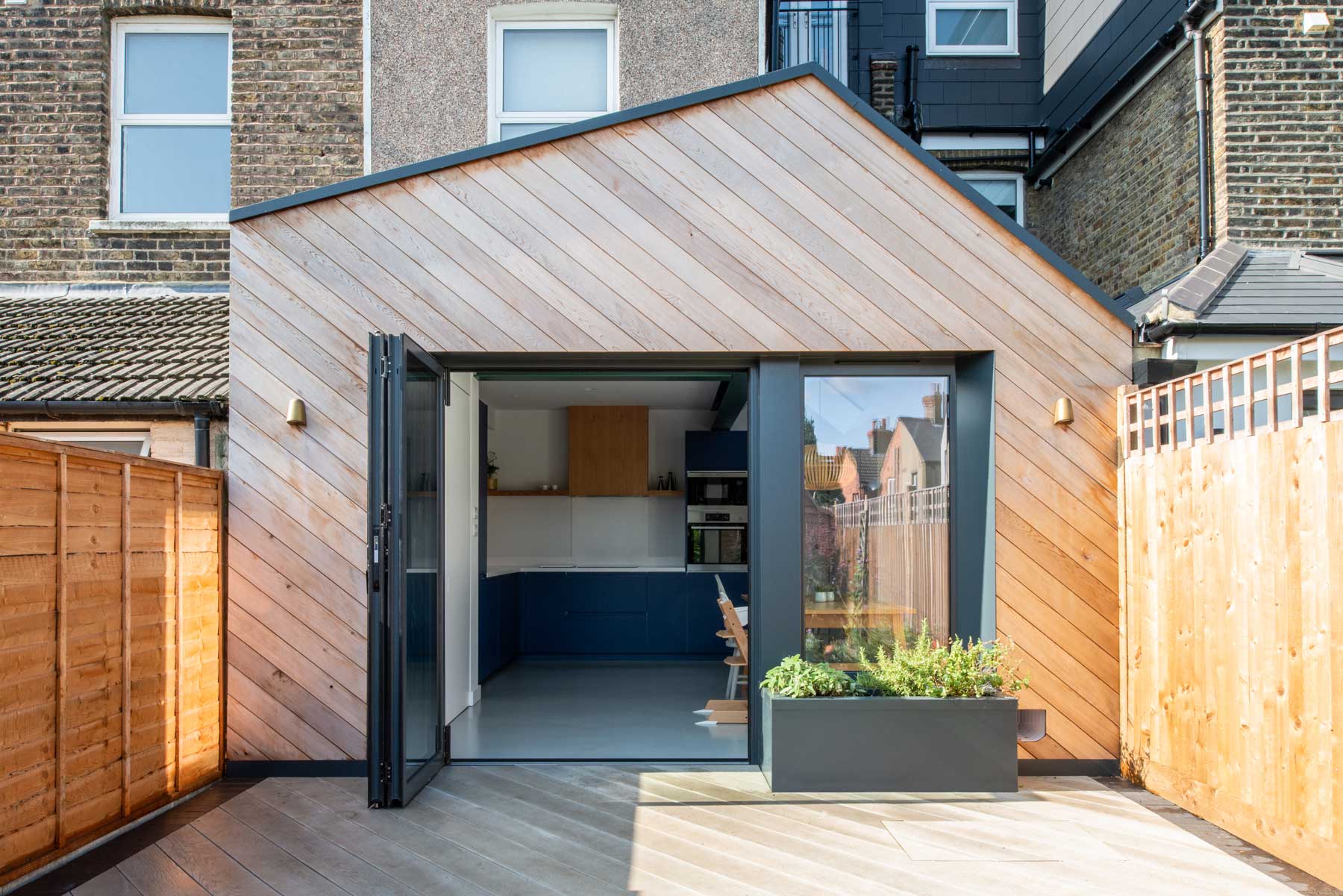 This can also be achieved with a sliding door in a pocket configuration – however, bear in mind that not all building structures can accommodate the pocket wall cavity.
If you have lovely tall ceilings, why not consider bespoke sliding doors, or extra large picture windows?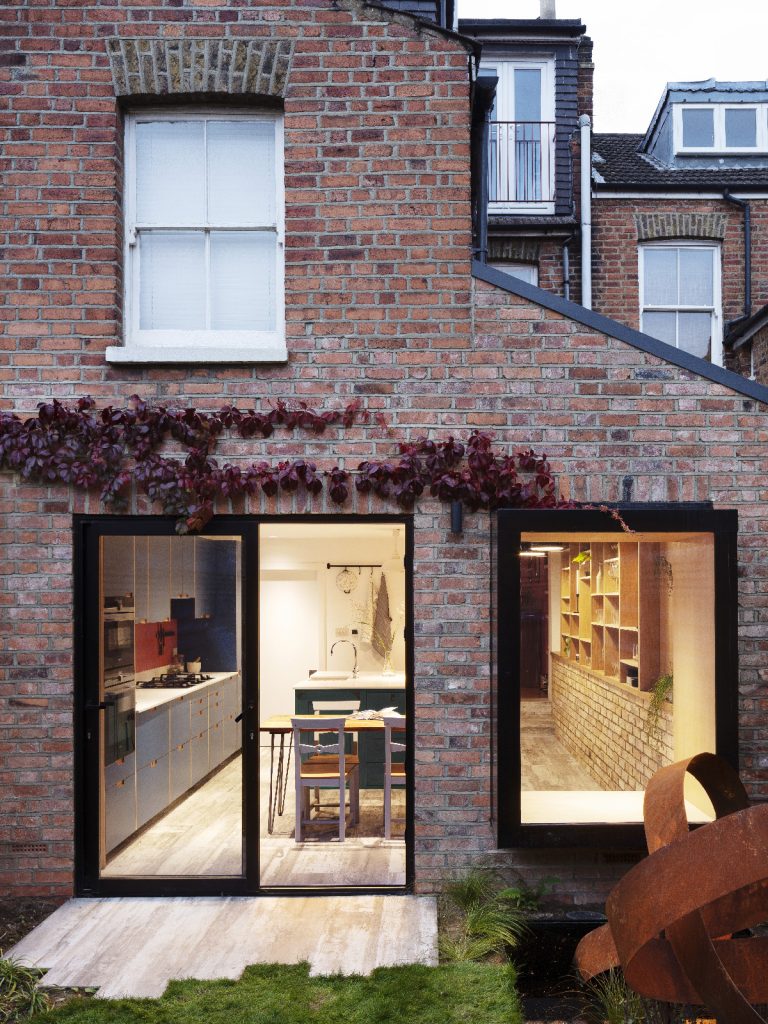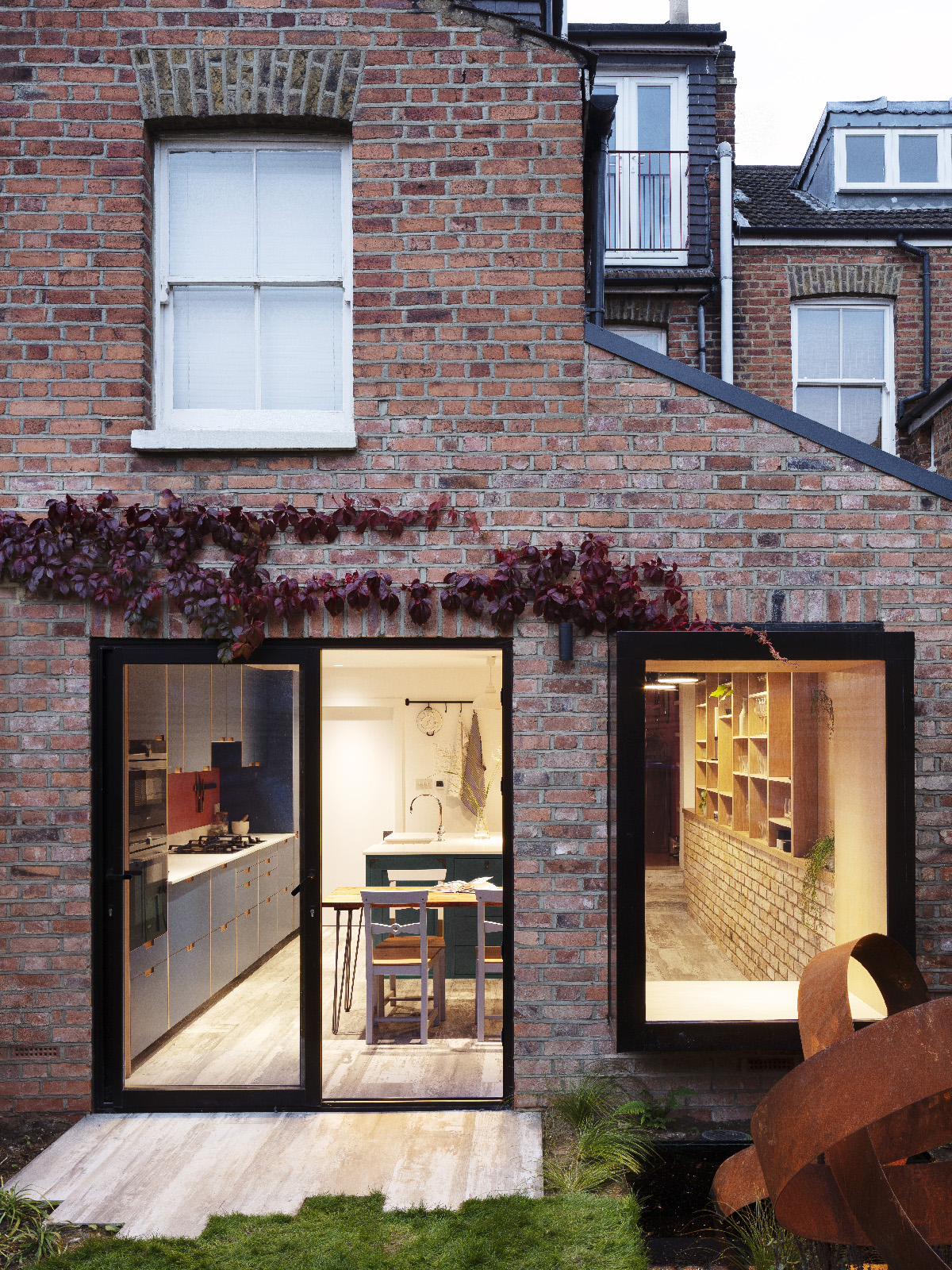 Of course, budget is a vital consideration. You'll need to think about the type of system you want, (for instance, bi-fold or sliding), the overall size of the opening, frame finish, options such as double and triple glazing, and the ironmonger.
Each of these will influence the final price. Also ask your glazier about drainage, installation costs, and aftercare too.
Remember, go to at least three different suppliers for quotes and compare them like for like. Also, if you are about to complete a kitchen extension, I've put together a handy guide on what to expect in this current climate.
About Post Author