Lots has changed in the past couple of years. Doing a project now, compared to three or four years ago, really is quite different. This is because of everything from long delays and price rises to shortages of skilled labour. So this feature should help give you an idea of what to expect when undertaking a renovation project right now.
According to the latest planning statistics, the pandemic saw a record number of homeowners taking on renovation projects. Research by estate agents Savills found that 247, 500 consents for planning applications were granted in England for the year to September 2021. This was an increase of more than a third on the preceding 12 months.
While this is fantastic – we love a good renovation. This boom in construction does however put a strain on materials and skilled labour. Not only that – it's now coming at a time when prices are rising on seemingly everything.
So this feature will show you what to expect if you're thinking of taking on a project this year. (And it doesn't matter whether that's a large kitchen extension or a bathroom renovation.)
How long will your renovation project take?
Firstly, accept that it's going to be a long time until your renovation project gets off the ground. According to Fix Radio, a station for builders, reputable builders can have lead times of up to one year right now. Construction materials can also take several months to arrive. So can kitchen, flooring and other interior products – from sofas to washing machines.
In addition, if you're applying for planning permission, this could take eight to 13 weeks to be granted.
Simply being prepared for these delays alone will help you feel less frustrated when they happen and your project overruns.
So ask the tradespeople you meet when they think they'll be able to start. But do your due diligence too. If you're lucky and they do have availability soon, why not investigate the reason as to why? They may have had a job fall through, or they have a spare couple of weeks before a larger project. Knowing their timescale will help you finalise your plans.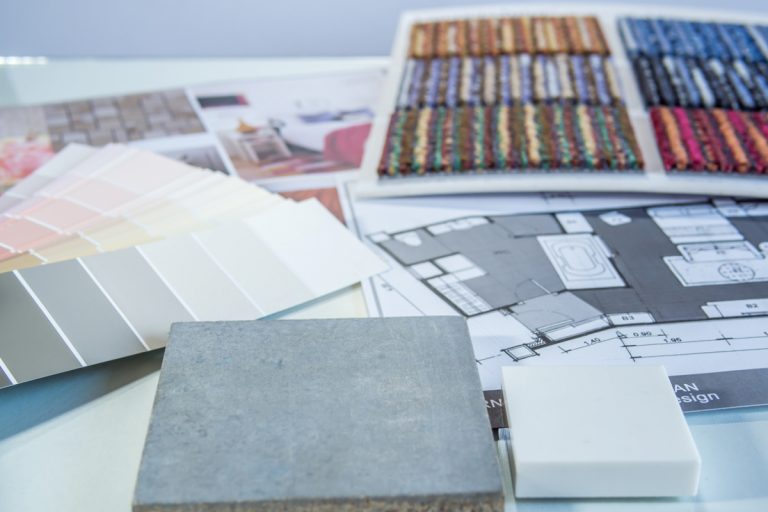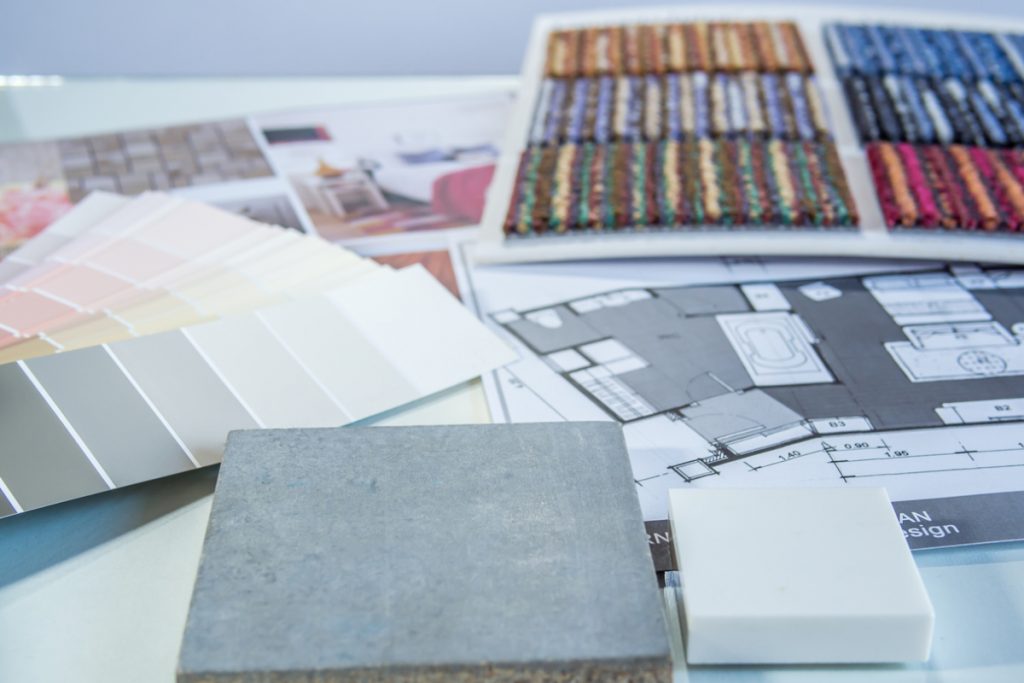 Communication is key
While factoring in availability can help you choose a tradesperson, there are other reasons you should pick one. The decision should be based on their skills, reputation and if you feel you'll have a good working relationship.
How should you whittle down the choice further when choosing tradespeople for your renovation project? Before signing anything, check they have a legitimate website or social media account, and are registered with governing bodies. For example, use NICEIC for a registered electrician; or for contractors, contact the Federation of Master Builders (FMB).
If you're hiring an architect, it's the Royal Institute of British Architects (RIBA). For chartered surveyors you'll contact the Royal Institute of Chartered Surveyors (RICS). Structural engineers are registered with the Institution of Structural Engineers. Then for plumbers, it's the Association of Plumbing and Heating Contractors (APHC). Lastly, for kitchen and bathroom designers your point of contact is the Kitchen Bathroom Bedroom Specialists Association (KBSA).
They should also be happy to show you previous work in person. Once you've chosen your builder, keep in close contact – from before works start right through to completion. This will help put your mind at ease that things are moving in the right direction – albeit slowly.
However, be sure to not pay all the money upfront, and to get a written contact before paying any money at all.
Within this contract, Sovereign Boss recommends having the contractor's name, address, phone number and license number. You should also have an estimated start or completion date. Then include agreements during the conversation including an estimated cost of labour or materials, and an agreement regarding cancellation.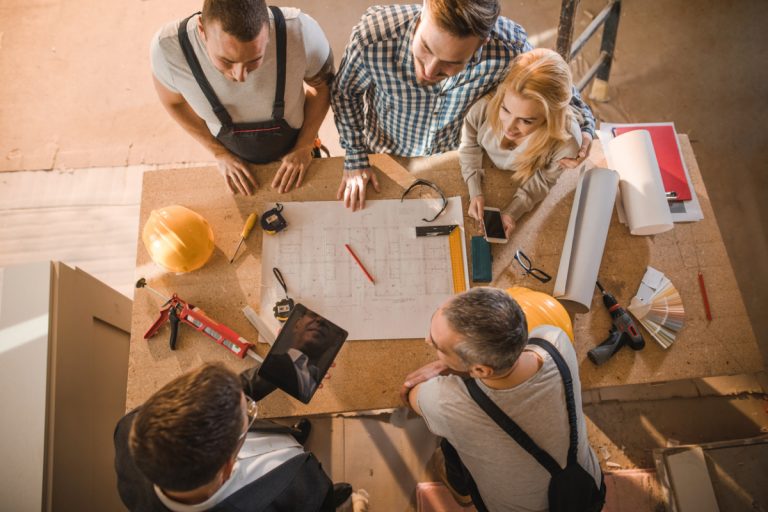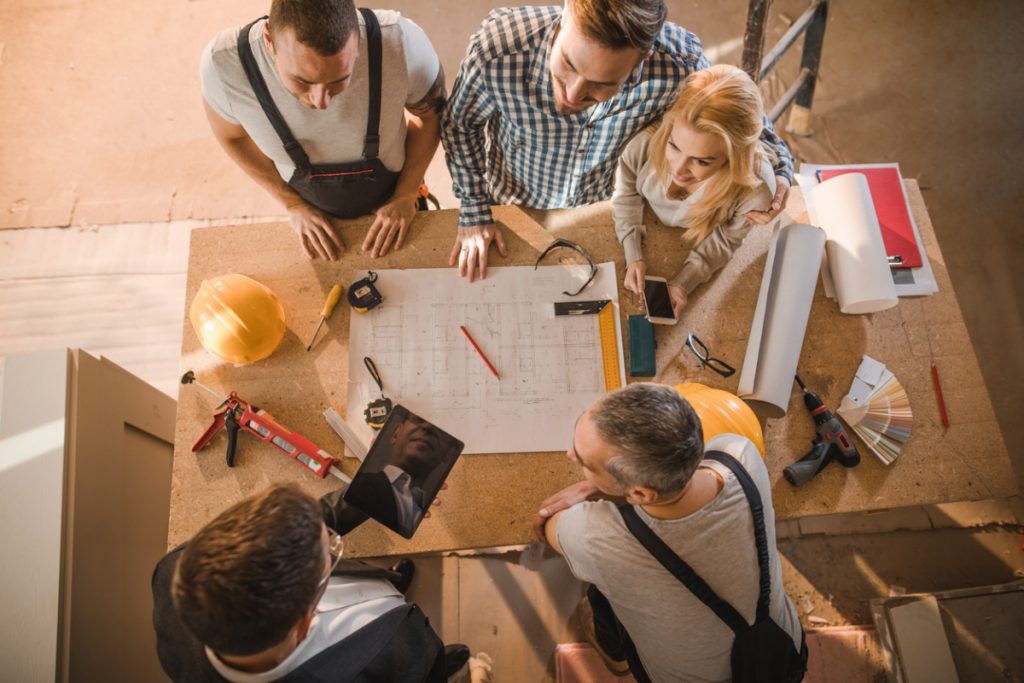 Budget planning
During my time at Kitchens Bedrooms & Bathrooms, we've always recommended a minimum contingency budget of at least 10%. However, costs are rising very quickly and everything is unpredictable at the moment. So we believe it's now much wiser to have a contingency budget of around 15-20% of the construction costs.
This will be used not only for unforeseen structural, site issues or weather delays but also to cover unforeseen price rises.
What if your budget will only cover the renovation project itself and not stretch to a contingency? Then I'm sorry, but it's probably not a good idea to start your renovation project at the moment.
When discussing your spends, be open and honest and, above all, remember to be realistic. That applies both to yourselves and to tradespeople.
Overestimate costs, if anything, and prioritise areas you can't compromise on. However, identify others where you could cut back. Finally, be sure to not only include fixtures and fittings in the budget, but labour, installation, and VAT – currently 20% – as well.
Be adaptable
Ultimately, at the moment there are things that might just not go to plan with your renovation project. So be flexible, and perhaps choose different materials or suppliers if your chosen ones will take months to arrive. This could help make the project stick closer to the budget and time frame.
But you must be happy with your final choice. That's because changing it later down the line will cost even more money and make the project drag on longer. In the end – it's a balancing act.
It's easier and cheaper to change plans before any work begins than it is to alter the scheme once it is being implemented. So why not use the time while waiting for the project to begin to really nail down all the little details of the design? (You may been planning to do this during the build.) You could even get a head start with specific apps to start planning your space. This way, you have everything ready to go when the time comes.
While taking on a renovation project has always been a big undertaking, it seems even more so right now. So really do your research, find the right people for the job and feel confident about your plans. Have a really healthy contingency and know nothing will happen quickly. With all of this combined you will – eventually – have your dream home!
Good things come to those who wait.
About Post Author