Wondering how much money to set aside for your new bathroom? Working out how much a new bathroom costs is a key part of a renovation process, but, admittedly, it can be a bit like 'how long is a piece of string'. BUT, fear not. With some time spent researching products, assessing your space and really working out what your dream space has in it (and where you can compromise), you CAN get your perfect bathroom within your budget – promise.
The question: 'how much does a new bathroom cost?' is one that myself, the These Three Rooms team and bathroom designers we know get asked A LOT. And for good reason. It's crucial to know how much to set aside to get a beautiful and functional bathroom – so setting a budget is a key step in your reovation journey.
Now, I've taken a little look into this already and found that according to Victoria Plum, the average cost of a new bathroom is around £6,500. That was in autumn 2021.
Checkatrade's research says that for 2022, the cost of a new bathroom is between £1,500 and £7,500 depending on the materials and products chosen, with the average cost sitting at around £4,500.
Those give a good ball park to get started, but of course, as with anything to do with cost and money, there are so many variables.
And if you're parting with such a large sum of cash, you want to ensure you're getting value for money as well.
So, I chatted to Amy Stoddart, an interior designer and founder or AR Interiors to get her top tips on how much a bathroom costs and some clever ways to save money…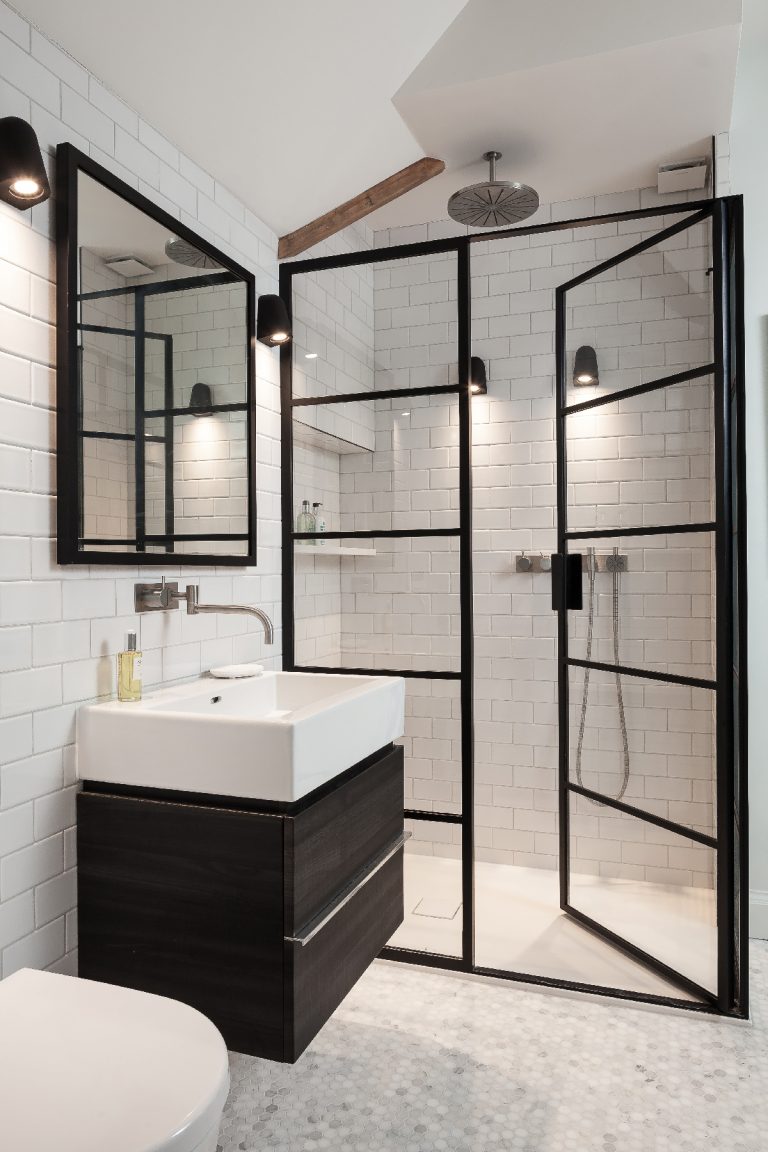 How much does a new bathroom cost?
Follow these tips to work out how much money to allocate to your bathroom renovation…
Work out your priorities
Nowadays, buying a three-piece suite bathroom is not the most common way of re-doing the bathroom. Instead, modern bathrooms tend to be made up of individual products that can often come from different suppliers.
It may be that you have spotted a lovely basin or bath from one brand that you love and then buy a WC or shower and taps from somewhere else. Which is fun because it gives you the opportunity to add a statement piece to your space and bring your personality into the design. Don't be afraid to mix and match as this in itself can help balance the books.
If you work with a bathroom designer or bathroom retailer on the high street, they'll often stock options from lots of different brands to find the combination of products that work best for you and your space.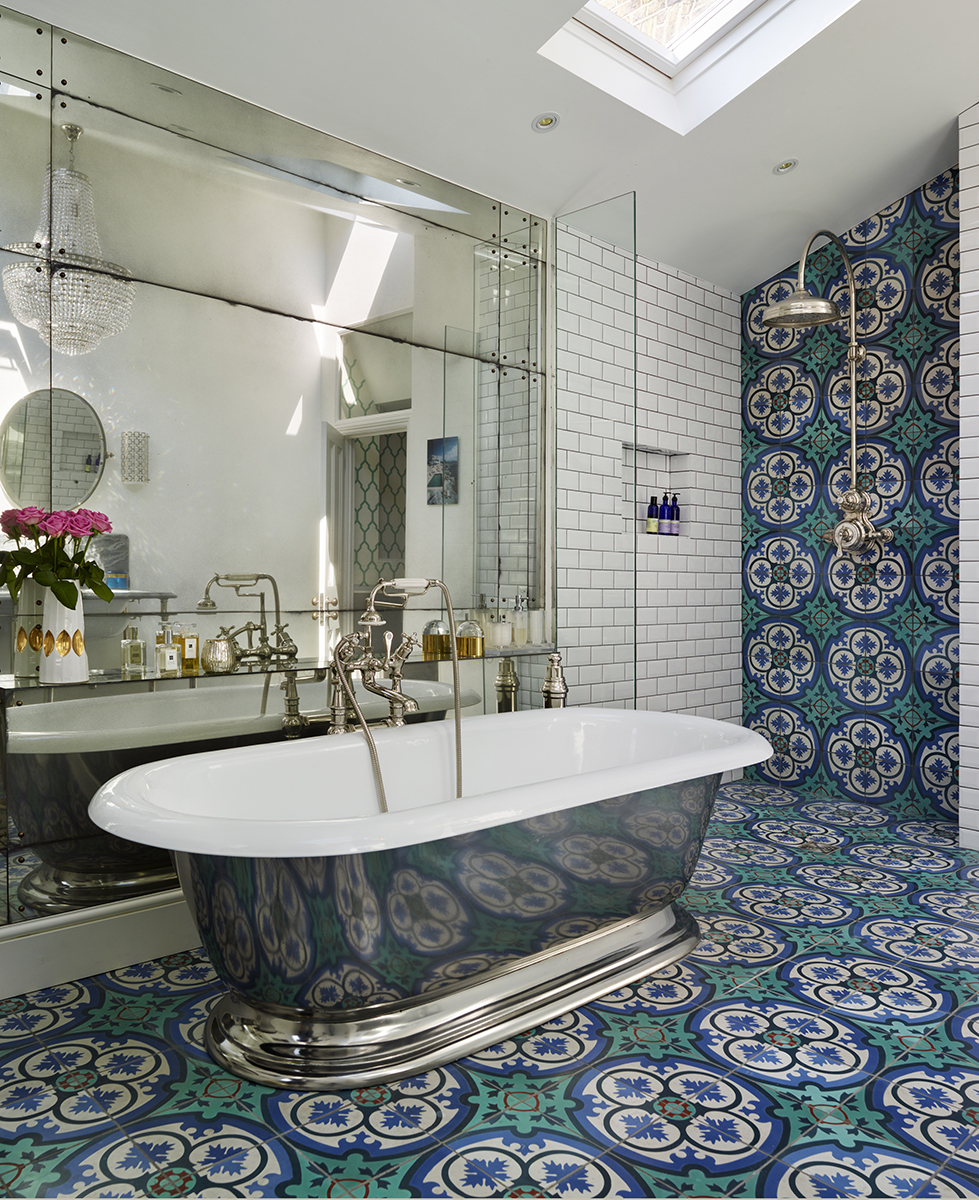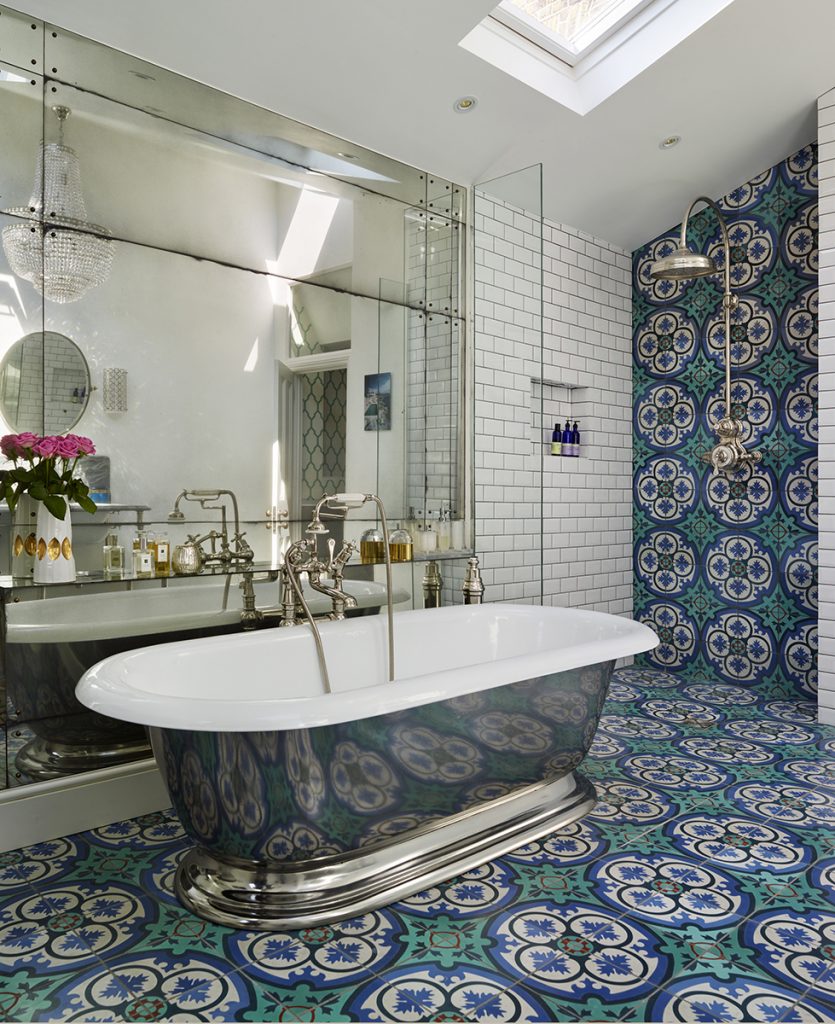 For example, you may have a freestanding bath on your wishlist, which will cost more than a fitted bath, but you could then save on fittings elsewhere, such as on your tiles or flooring.
It's a good idea to write down a wishlist and put the parts of your dream bathroom you don't want to compromise on right at the top. Then be honest with yourself about which items you are willing to compromise on in order to save some money.
From there, you can begin researching each product online to compare prices. And don't forget to share your wishlist with your designer too.
Remember to factor in labour costs
A lot of the costs associated with a bathroom renovation are hidden, but absolutely not to be forgotten. Labour and installation can take up the bulk of the cost, but the key advice is to not scrimp on this.
The bathroom is a functional room and with daily use, you need the products in there to work properly and last a long time. By investing in good plumbing, electrical work and installation, you'll hopefully avoid problems further down the line.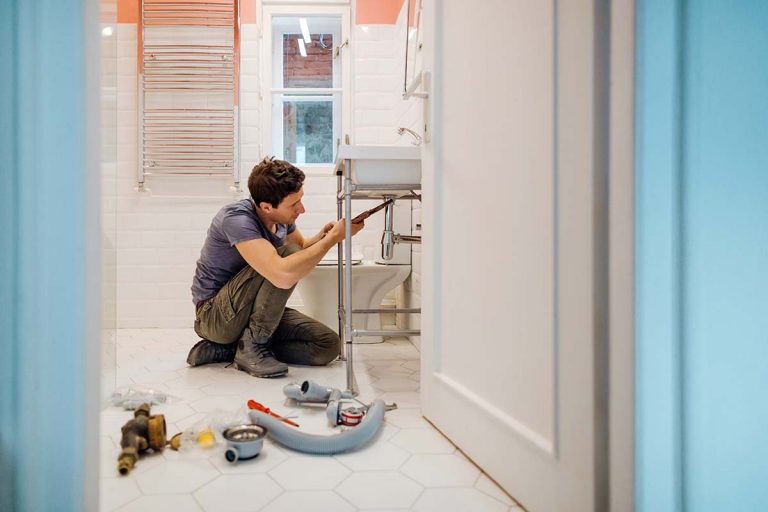 It's tricky to set an average cost for installation, but seek at least three quotes before you buy any products or start your project so you know the costs involved. This will help you to decide on whether you can afford the design you have in mind or whether you may need to have a rethink.
For example, if you were thinking of swapping a bath for a shower, ask an installer how much this would cost to do first. If it's within your budget – great. If not, ask the installer to quote for an alternative solution.
Keep plumbing in the same place to save
Generally speaking, moving plumbing will add significant cost to a bathroom renovation.
The most expensive thing to move is the WC as the waste outlet will also have to be re-routed, which can be complex (but do-able).
As part of your research, seek advice on the feasibility of moving plumbing and find out how much this might cost in line with a new layout plan.
But, if you prefer to save, keep the layout the same and update your fixtures and fittings instead.
Get advice from a designer
It is possible to plan your own bathroom using virtual bathroom tools and shop around for the fittings you want (comparing prices, of course) and then hiring seperate trades such as a plumber or builder to do the work.
However, if budget allows, work with an interior designer or bathroom designer. While they will charge for their design service, there are benefits to be had too: they'll pass on trade discounts, they'll have years worth of expertise to bring to your project, you'll benefit from their little black book of contacts and they'll be able to advise you on how to get the look you're after with products that will fall in your budget.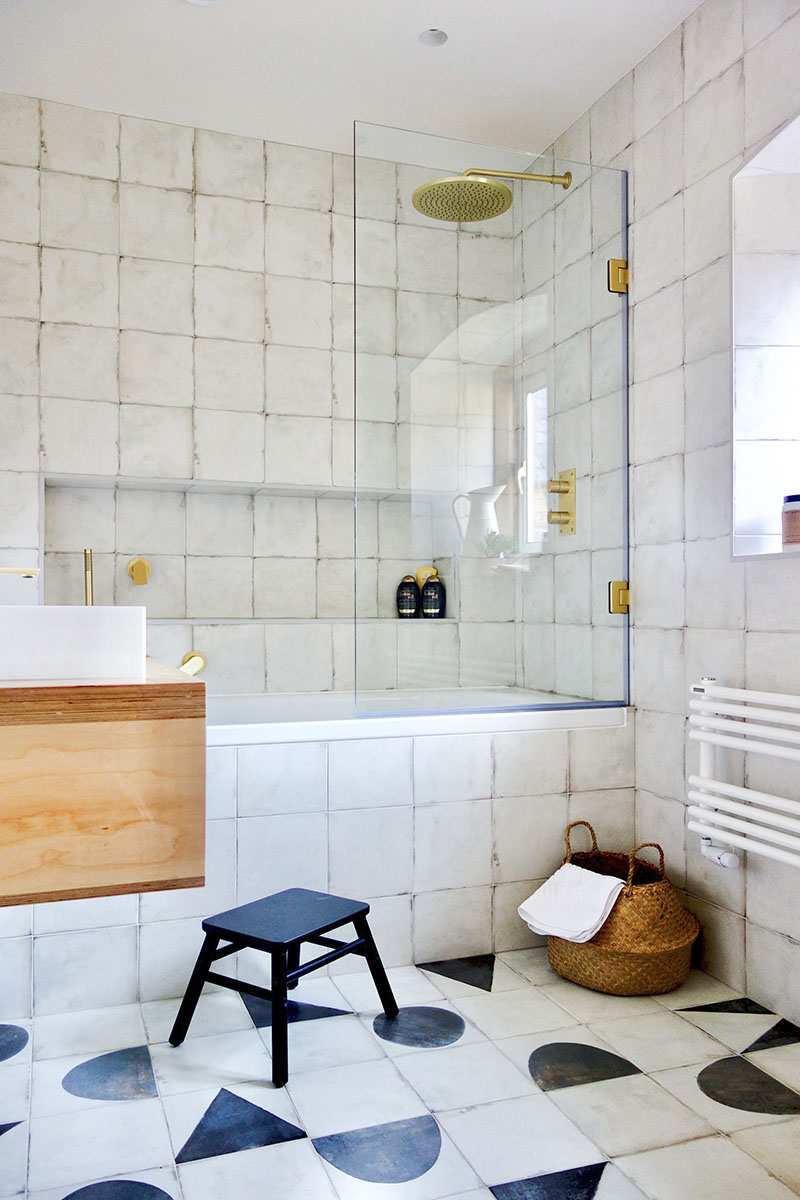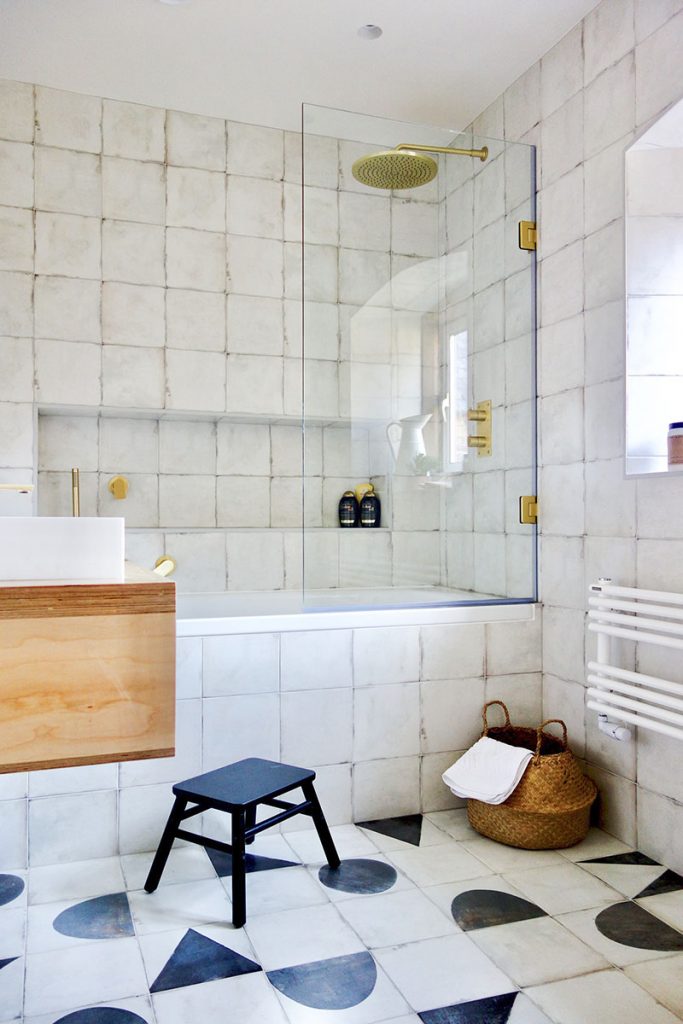 A designer will have extensive knowledge of the marketplace and products available so can offer you tips on which brands will best suit your budget.
Looking for a designer? Check out the Close To Home Directory to find one near you.
Go down the all-in-one route
Many bathroom retailers – big and small – will offer an in-house installation service. So if you don't want to source your own trades, this is a good option.
While it can work out cheaper to source each element yourself, dealing with one point of contact for design, sale and installation could be easier. This also means you'll have one contract of sale, so if any issues arise, there's one retailer to deal with, rather than many individual ones.
Design the dream, then pare it back
Going back to your wishlist, start of with the dream. But then be prepared to take it down a notch or two.
This doesn't mean you can't have the look and feel you're after for your new bathroom, but it will likely mean some compromise if it's all working out too expensive.
For example, you may want poured concrete flooring, but concrete-effect tiles may work out to be more affordable; you might have been dreaming of a freestanding tap, but actually a wall-mounted or deck-mounted design is more in budget; or your choice of shower enclosure is top of the range, so you may like to downgrade the price band of your brassware to balance it out.
With so much variety on the market these days, you'll usually be able to find the same, or similar, look for less.
Save money on tiles
Although the price per square metre cost of tiles can seem low at first, this can soon rack up depending on the quantity of tiles required for your bathroom.
Why not tile only the areas that definitely need to be tiled, such as the wet zones of your bathroom and choose paint or water-resistant wallpaper for the rest?
Or, go for a half-wall design with your tiles and paint or wallpaper above. A simple trick that will look lovely and save on the bathroom cost overall.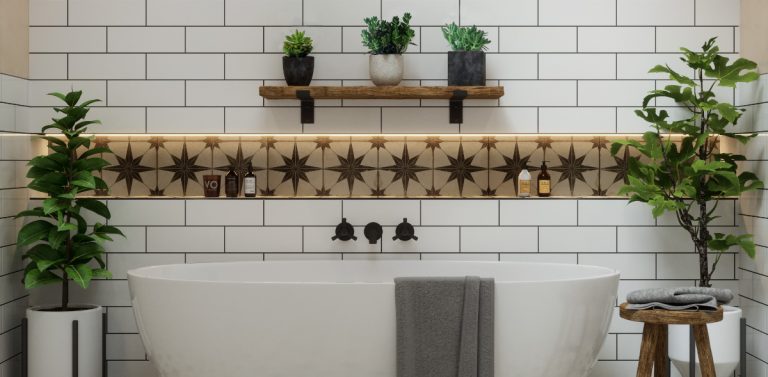 Always have a contingency
To repeat: always have a contingency budget. Allocate around 10-20% extra to your budget to cover any unforeseen costs.
Stick to your budget
Keep track of everything, even smaller items such as grout and handles for units. Set up a simple spreadsheet and log all of the items you'll be buying – from big to small.
Remember to include the cost of installation and any design fees too. Keep a running total going so you can compare this against your budgetted amount.
Ready to plan your dream bathroom? Download the FREE Project Planner Kit.
Featured image: iStock/agrobacter
About Post Author