Have you been thinking about starting a renovation project? Apart from the fun bit of creating beautiful moodboards brimming with inspiration, research on layout options and types of extensions, and picking and testing colour palettes, there's the practical side of planning a project as well. Enter: budgets and costs.
I know, budgets and costs are a daunting aspect of any renovation. How much does a kitchen actually cost, would upgrading the bedroom with fitted wardrobes be too expensive? But how do you go about setting a bathroom renovation budget? Fear not, here at These Three Rooms, we've got answers to all your questions.
The budget of your project is one of the main things you have to get really clear on from the beginning. You need to decide on how much you're willing to spend on your renovation, as well as leave a bit of breathing room in case you need to increase it during the process.
So, where should you start when setting a renovation budget?
Of course, it all depends on the size and scale of your project, but there are a few rules of thumb to keep in mind when sitting down to crunch numbers. As a starting guide, KBB mag journo Jill Morgan has spoken to designers and industry experts to find out exactly how you should divide your budget.
A good chunk of your budget should be allocated to labour, around 30%, especially if you're thinking of starting a large project as you'll need skilled professionals and builders to carry out the work. Then, building materials will cost you around 15% of your budget, no matter the size of your renovation. Next up, we've got sanitaryware at 13% – but do take your time when deciding on styles and finishes as there's an abundance of choices at various prices.
For doors and glazing you'll want to allocate 10% of your budget, and same goes for heating and plumbing. For flooring and wall coverings set a good 7% as they can really take a plain space to the next level.
We've got planning (this includes submitting applications, building regulations and even architect fees), electrics and lighting, and fittings and fixtures left, so make sure you allocate 5% of your budget to each section.
And lastly, as we always say, keep +10% contingency of whatever your final renovation budget it as unexpected costs may occur. You'll thank yourself later, I promise.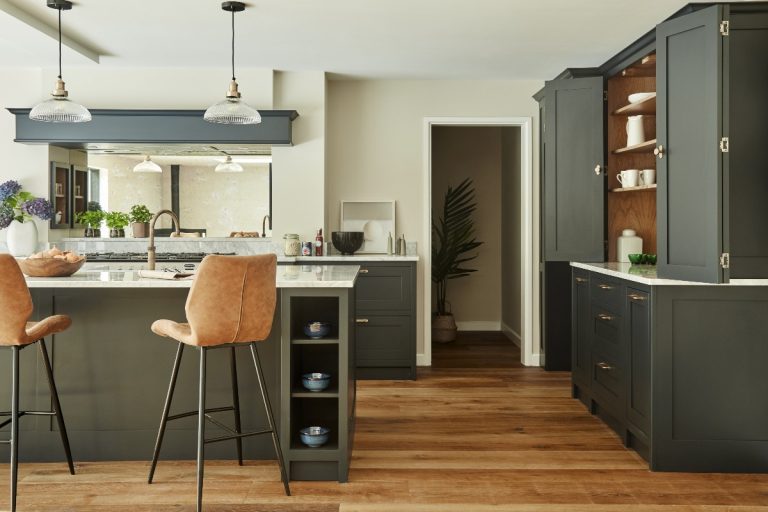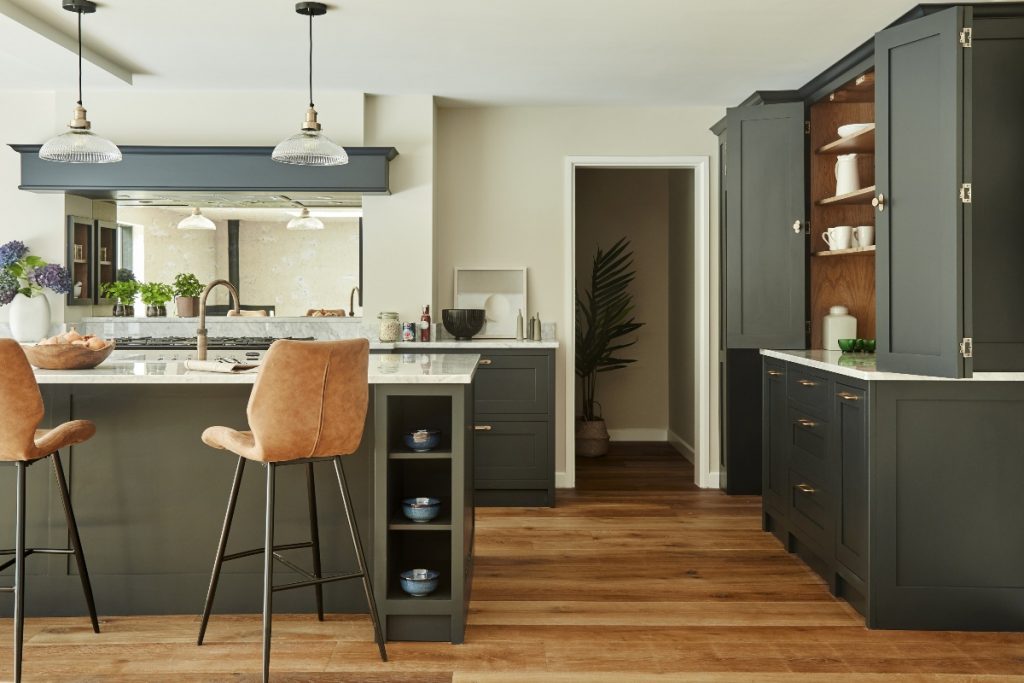 The cost of your new kitchen or bathroom will always depends on the size and scale of your project as I've said, as well as what you choose to prioritise – do you want really durable materials, the latest smart appliances or the trendiest bath? These will all add up at the end.
However, there are a few guidelines to follow and luckily, Hayley Robson of Day True gave us her industry insight after working with so many clients over the years.
So, start by separating the building works or installation from the cost of products – it will make it easier to divide your budget. Then, Hayley's listed everything that costs in the bathroom, from sanitaryware and furniture to heating and lighting – plus, all you need in a kitchen. Think cabinetry and ironmongery, appliances, sinks and taps – they're all rounded up here. As Hayley says, if you have a set price to work to, it's a lot easier to make decisions.
Also, we've also got bathroom expert advice from the likes of Geberit and VitrA, Ca' Pietra and Ripples, to help you achieve your dream space, be it a family bathroom or a chic ensuite, within your budget. It's an interesting read, so make sure you take a look before planning your new bathroom – just click here.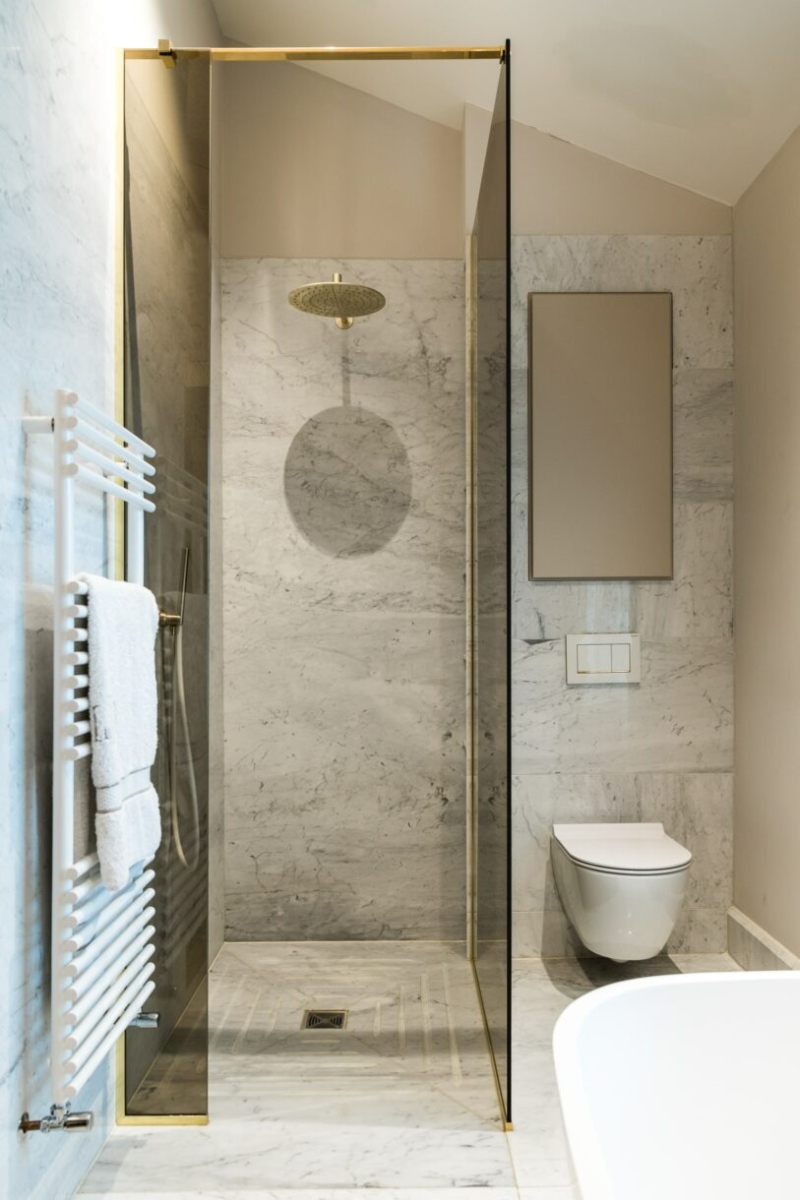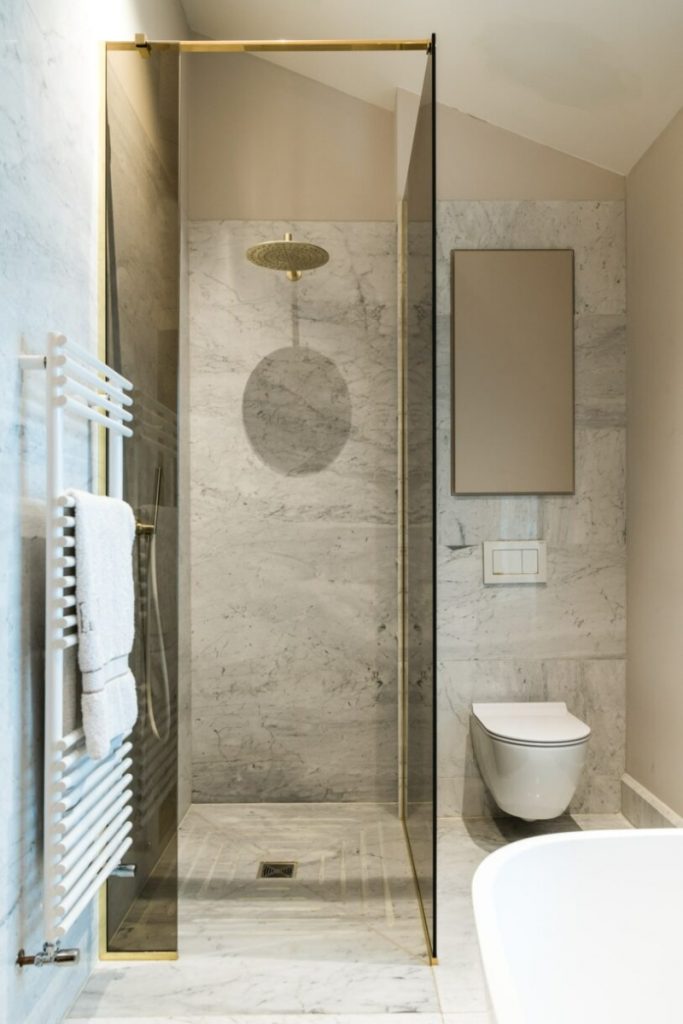 This is the question everyone buying a new kitchen is wondering. Well, before venturing out looking for ideas for your design and finding trades, think about whether your house is your forever home as this will affect how much you actually spend on your project, and also think about how you need your space to work for you.
Georgina broke down all that goes into a new kitchen, from cabinetry and worktops to the finishing touches as well as how much they will cost from your overall budget.
To help your decision making, she's also covered how much you should spend on appliances here. From finding out which appliances you actually need to the pros and cons of freestanding versus built-in designs, and what to keep in mind before you purchase them.
A renovation project is without a doubt a big investment. A great tip is to research similar projects, so you get an idea of how much yours might cost, as well as get a few quotes in to compare. Think about what will work for you in terms of budgeting when researching projects and be realistic.
To make it easier, Lindsay has six clever ideas on how you can finance your new kitchen, from starting with savings to finance schemes and credit cards.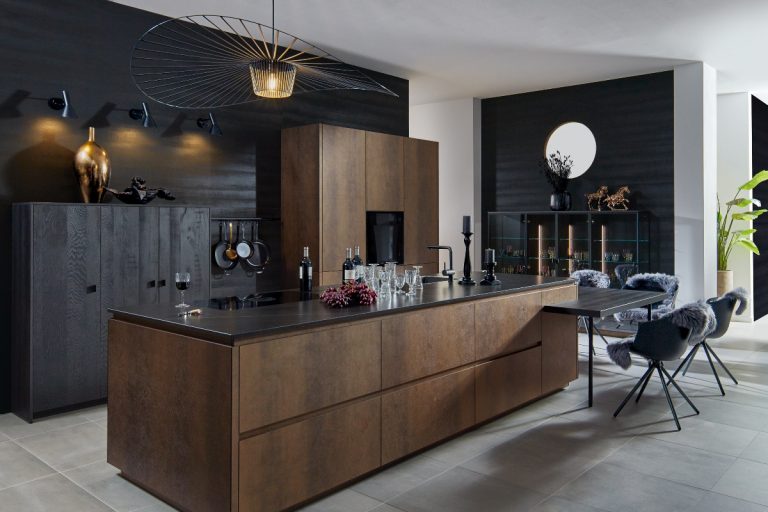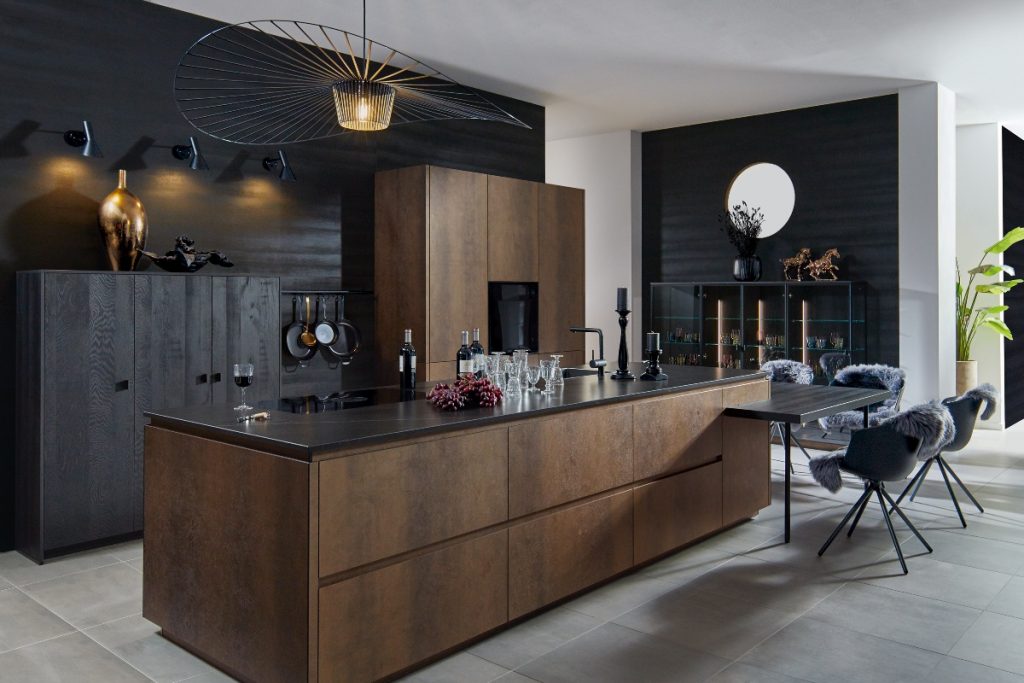 Want to transform your space? Fitted wardrobes are far from dated and have the power to totally upgrade your space – the latest designs include clever storage ideas, LED lighting and statement fronts suited to any style. No matter the size of your space, joiners can help you achieve an elegant look even up in your loft!
Do expect to pay anything from £500 to £3000 and more for premium fitted wardrobes. I've got the lowdown on fitted wardrobe costs here, plus how you can achieve the look on a budget, too – get DIY-ready.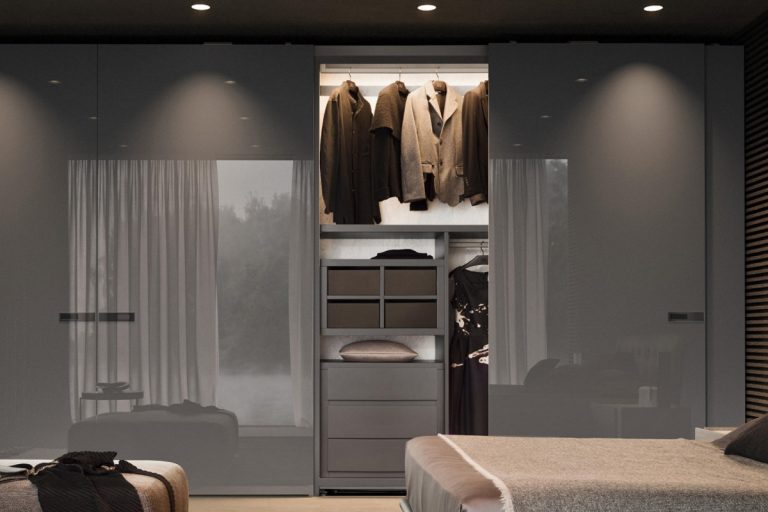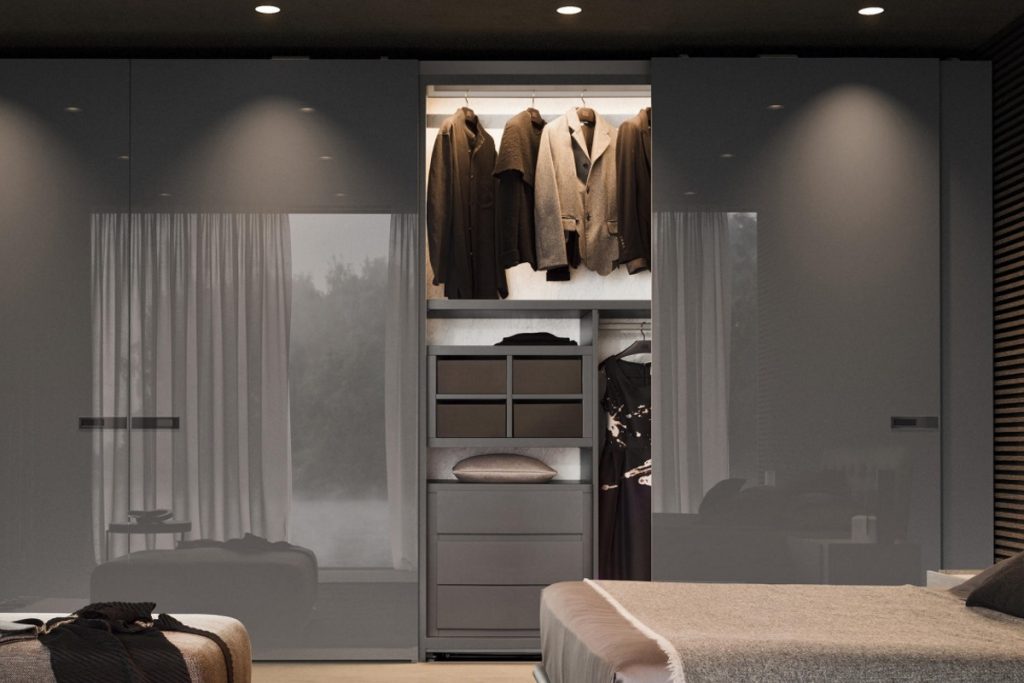 If you've got more questions on budgets and costs, leave them in the comments. Happy planning!
About Post Author