There's no denying colour can totally transform a room. But whenever I pop into my local DIY store or paint shop, I admit, it can be a little overwhelming right? So many shades, so many formulas, so many aisles of tins and colour charts…where to you begin to choose the right paint for the right project? Add into the mix specialist formulas for kitchens and bathrooms and, well, what's the word…minefield!
Whether you love neutrals, want to go all out with a maximalist mix of bold shades, or find yourself somewhere in between (me!), there are thousands of choices (but don't be scared!).
Fear not, I've spoken with journo Sally Smith who has kindly researched the topic of paint – and how to choose the right one – and she has broken it all down into really useful tips. It's helped me understand the breadth of types available and which to use where for best effect, so read on and I'm sure it'll help you too.
Decide on your palette
You've probably got an idea of the type of colour(s) you're after so that's step one of choosing paint. But if you're unsure, spend time doing some research, collecting samples (the DIY store is very useful for this – totally guilty of coming out with a pocket full of colour cards…), and pulling together moodboards on Instagram and Pinterest, plus from cuttings of your favourite magazine.
As a bit of a guide: neutral earthy tones are in fashion and work well with bolder colours for a contemporary interior, with pastel pinks proving to be the new neutral and softer pastels such as sage a popular option that's calming and organic feeling by its nature.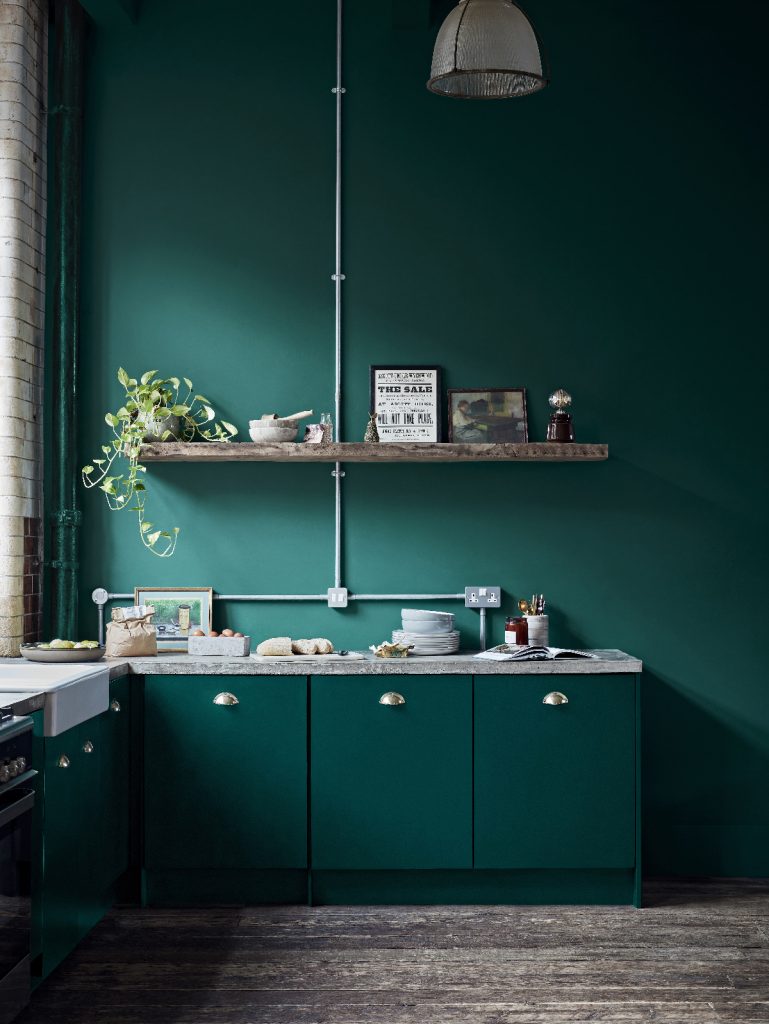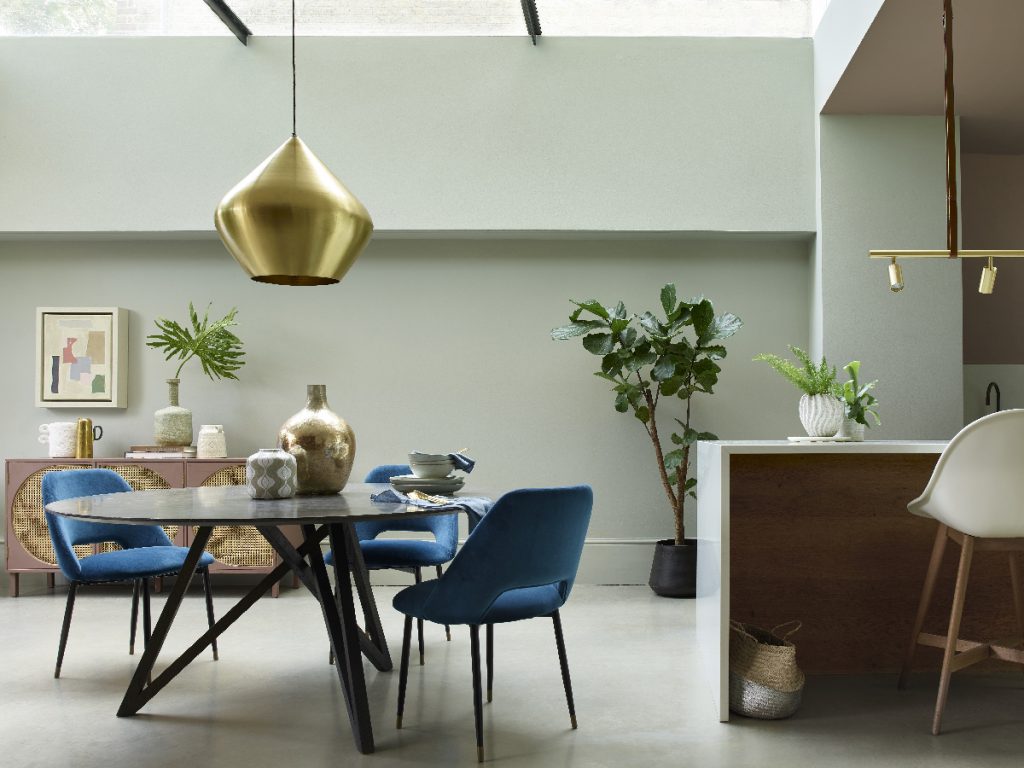 Think about where you're painting
While you may have a palette in mind, you should consider where the space you're planning to paint is in the house. Think about how much natural light it gets, and what it is used for.
This will help in narrowing down your search, both in terms of the colour and its tone, including the pigment base, plus which formulas to invest in.
All paints have a pigment base and this can affect the shade you see on your walls. For example, you may have a grey that has a yellow-y undertone, a blue-y one or a warmer pink-y look to it. This will affect the warmth of the colour and how it appears in different lights and different rooms. Many colour cards will show the base of a colour, or you can ask in store or check online.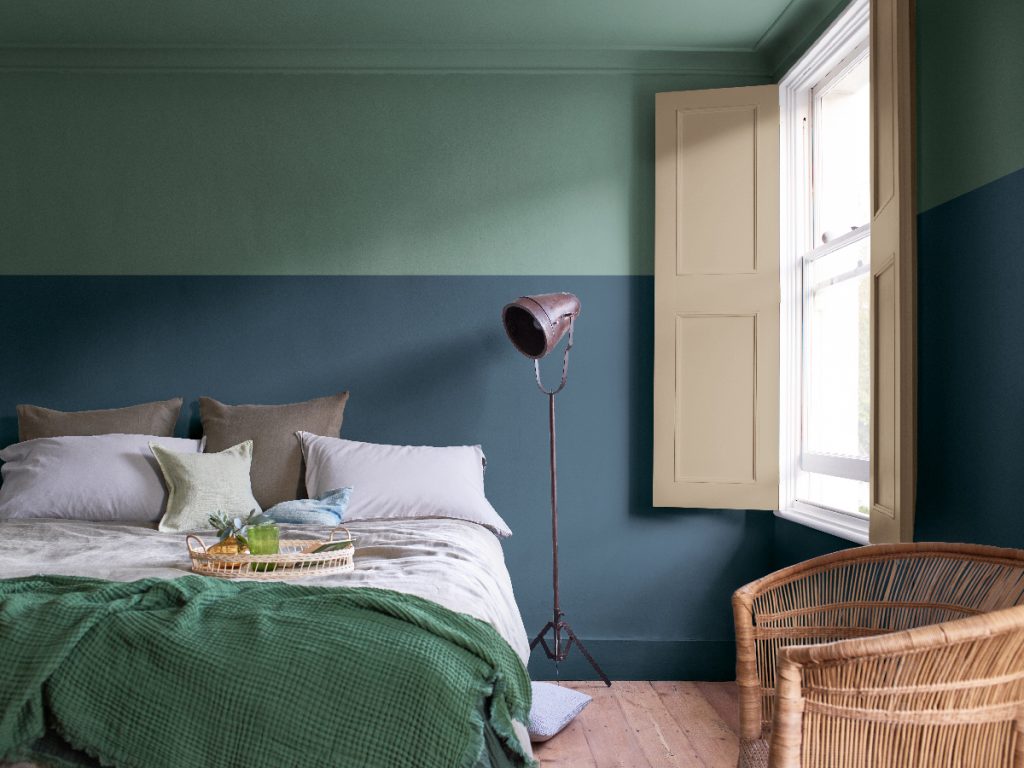 There are adages about not using cool, grey/blue undertones in north-facing rooms as it'll make it feel cold, but the best thing to do is get samples of colours and test them in situ.
Always test a sample before committing to a colour – even whites come in hundreds of shades and can create very different looks – from crisp and clean to warm and cosy.
Pick the right formula
Kitchens will need specialist emulsion in an eggshell or satin finish. These are hardwearing with a sheen making it easy to wipe away splashes, while a bathroom paint should be moisture resistant, ideally with a mould guard included in the mix.
In a bedroom, it's more about creating the right mood, so the formula isn't as important. Matt, eggshell, gloss will all work well in a bedroom, depending on the finish you want to achieve.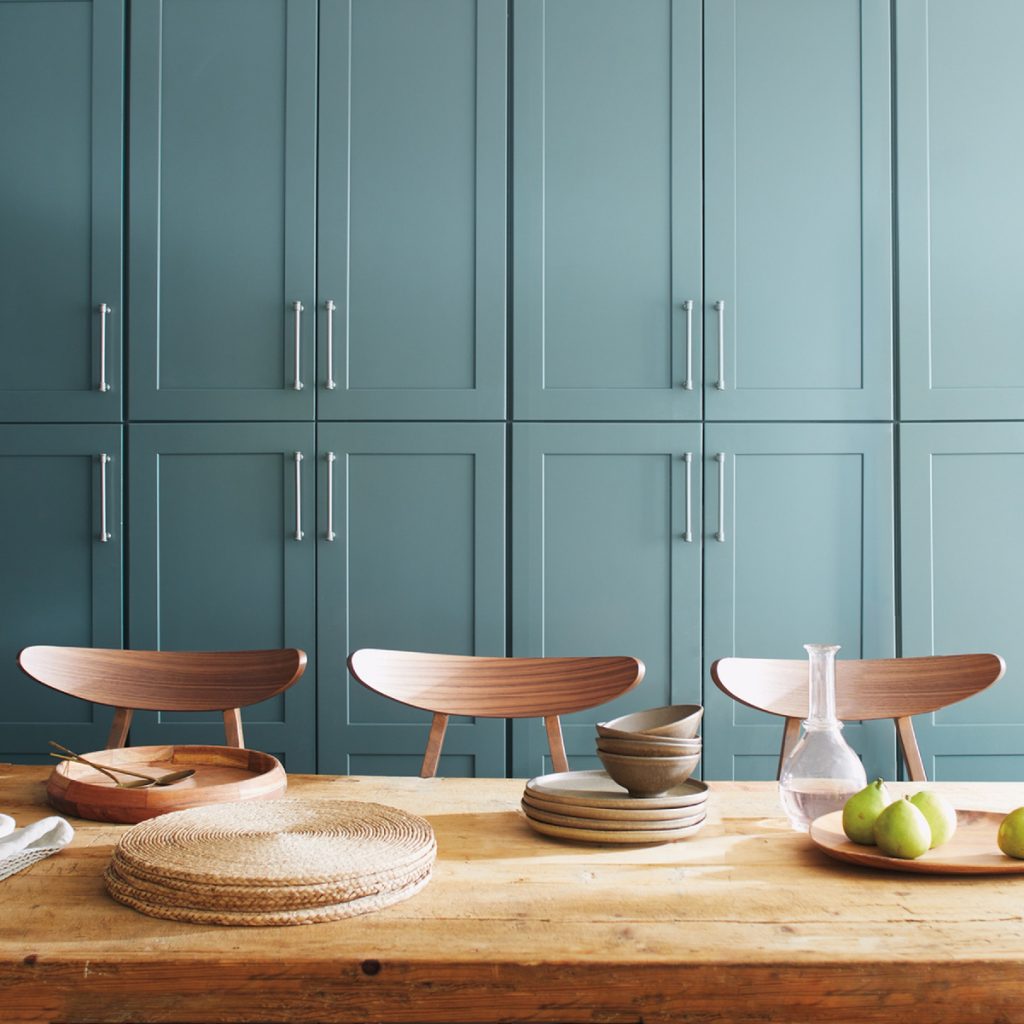 Matt is just that, eggshell has more of a matt, powdery finish and gloss is, well, glossy (but notoriously tricky to paint with, so bear that in mind).
You'll find that all brands have a range of specialist formulas in the latest on-trend shades so check the mixes on offer online, as well as in store.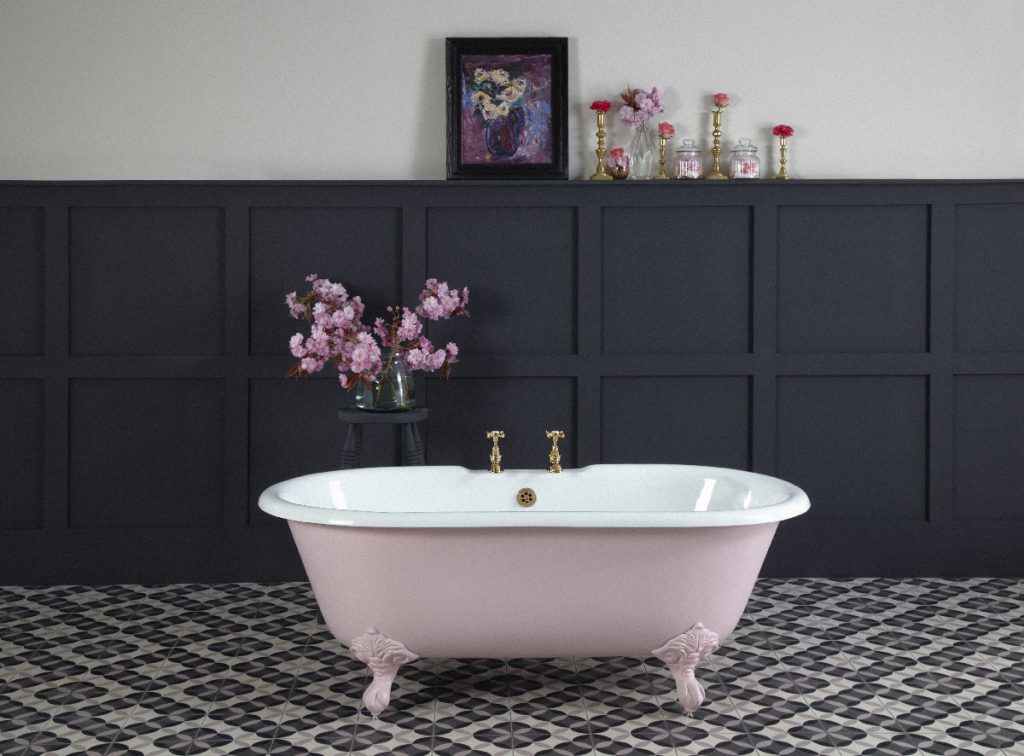 Paint types to look for
Darker walls painted in matt produce choice to disguise an uneven surface or imperfections on the wall and ceiling, while gloss options are on the rise trend-wise as a statement look, but can be trickier to use.
Chalk paint is easy to apply to furniture, walls, and woodwork and gives a textured, ultra-matt finish, but it may need a resin or wax coating on shelving units or headboards to avoid marks.
If you want to paint the walls and woodwork in the same shade, go for an ultra-matt finish on the walls paired with eggshell on the skirting, doors and joinery.
3 things to remember when painting
Preparation: Make sure you even out cracks and chips with a good filler, rub them down until smooth, and then apply undercoat for a smooth finish.
Sequence: Start with the ceiling and work away from the source of natural light. Then paint the walls, doors, window frames and finally
the mouldings, architraves and skirtings.
New plaster: It will need to be painted with a watered down undercoat as a first primer to let the paint soak in. Normal paint will peel so mix around 60% paint to 40% water of the undercoat.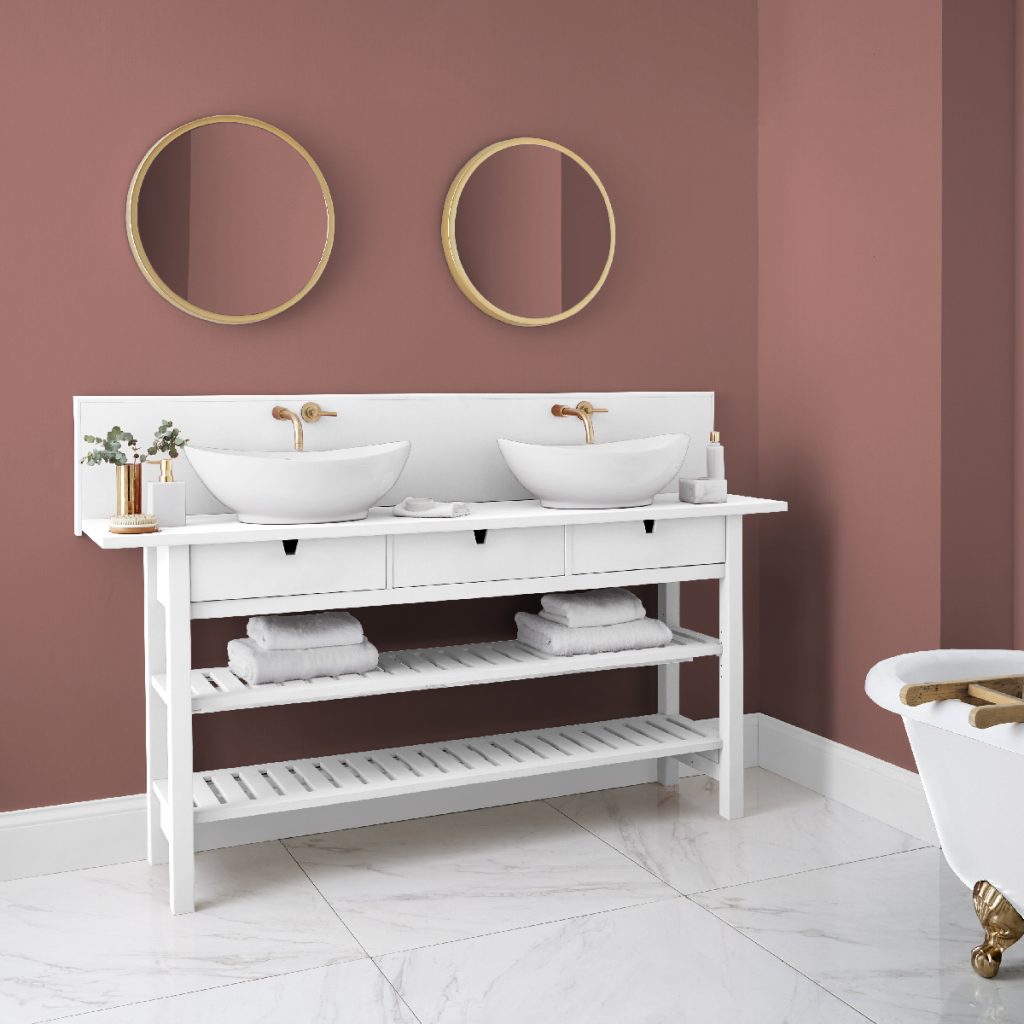 Choose paint for your kitchen
In the kitchen, paint is a good way to update tired cabinets, but make sure you use a primer first, depending on the type of doors, and ideally opt for a quick drying, water-based solution with a satin finish.
What about the cost of paint?
Of course, the price will depend on how much paint you'll need and each tin will give an estimated area of coverage, so check the label and measure your space too.
Like with anything, there are many different price points when it comes to choosing paint, from own-brand labels to well-known brands such as Crown and Dulux, plus designer brands like Farrow & Ball, Little Greene and many, many others. And then there are ranges with different price points within each of these brands too…I know, confusing!
Top of the range paints are often referred to as 'designer' or 'heritage' and most use natural pigments to offer vibrant, deep and rich variations on tones, from ochres to inky blues.
In contrast, lower-cost paints are usually made with synthetic pigments that can sometimes limit the colour choice, but decorators often say they are easier to use as the consistency from tin to tin is better.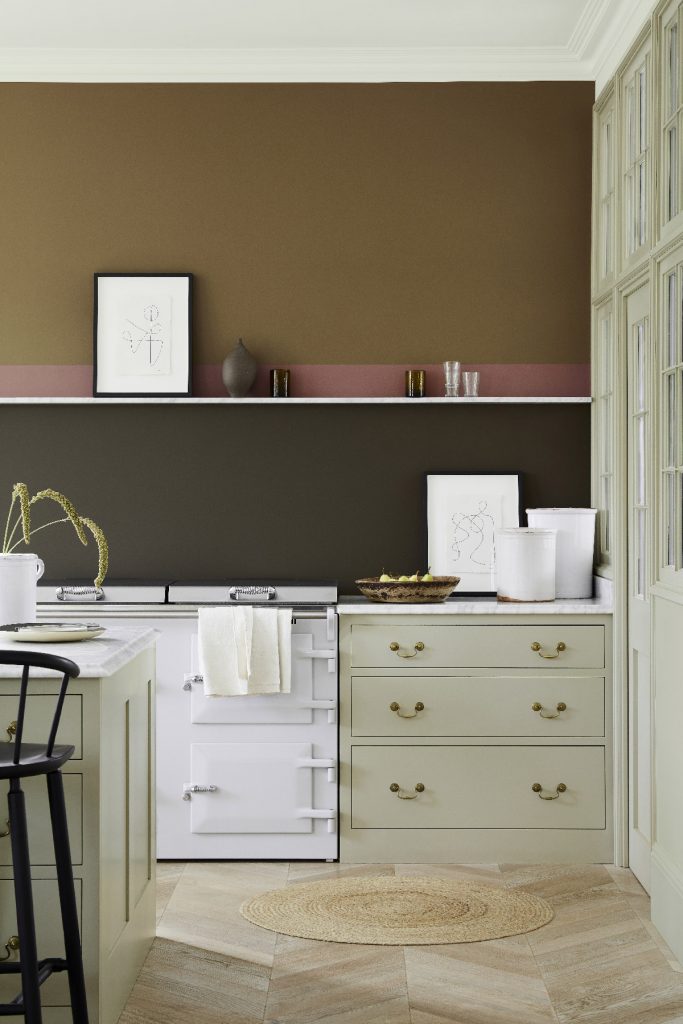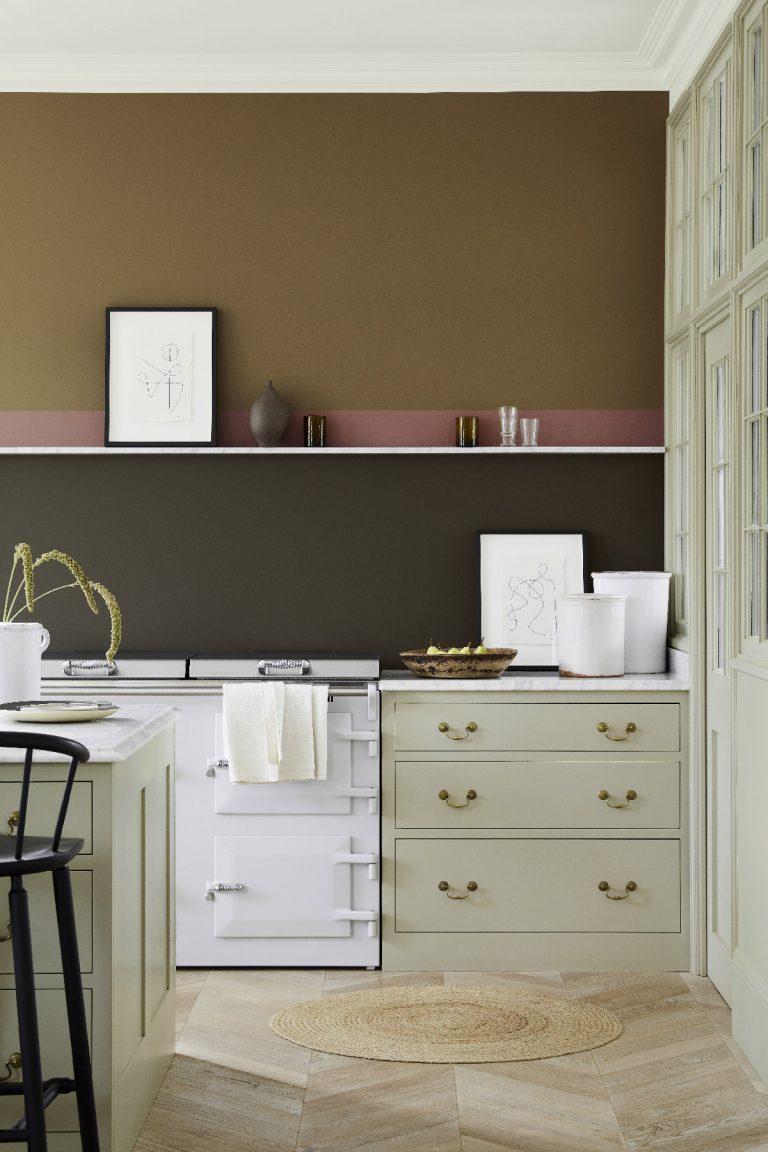 Look for low-solvent formulas too
You know that headache you get, or sick feeling that happens when you've been painting all day? That's because of the paint fumes. Not good right?
Whichever room you're painting and when you choose paint, consider low-odour paints that are free from solvents and contain low levels of Volatile Organic Compounds (VOC's) which give out that familiar lingering chemical smell. This should help lower the level of fumes while you're painting and after too, leading to cleaner air in your home.