With the 26th United Nations Climate Change Conference, also known as COP26, held in Glasgow well underway, I've been actively looking for ways to become more sustainable and limit the water, food and energy waste on my part. You too?
Apart from switching to sustainable cleaners and biodegradable day-to-day essentials, why not take it one step further and invest in appliances that feature eco-friendly technologies and will last a long time, too? Think washing machines with improved energy efficiency, dish washers with limited water waste and clean-burning range cookers.
If you are on a quest to do your bit for the planet and are looking to upgrade the appliances around the house, check out the latest products and gadgets that have the wellness of our environment at the forefront…
Eco-friendly appliances for your kitchen
Beko's EcoFiber oven
The new oven from Beko features a material made from 5% fishing net waste and 65% industrial thread waste for its door decor plastic and display covers. By recycling waste and transforming it into thermally resistant materials, this oven is a great solution for any rising chef, keen cook or home baker.
This appliance also has Beko's latest oven technology called AeroPerfect, which uses a constant stream of airflow in the oven to minimise temperature fluctuation, as well as SimplySteam to help make the cleaning process smoother and quicker – thank you!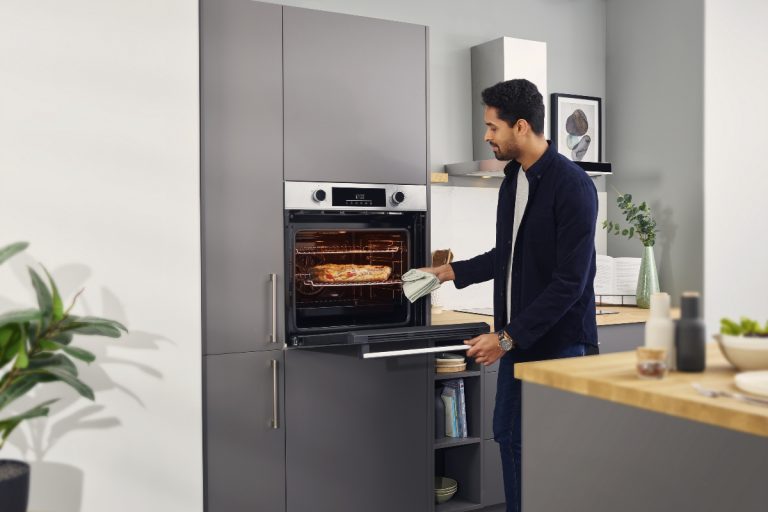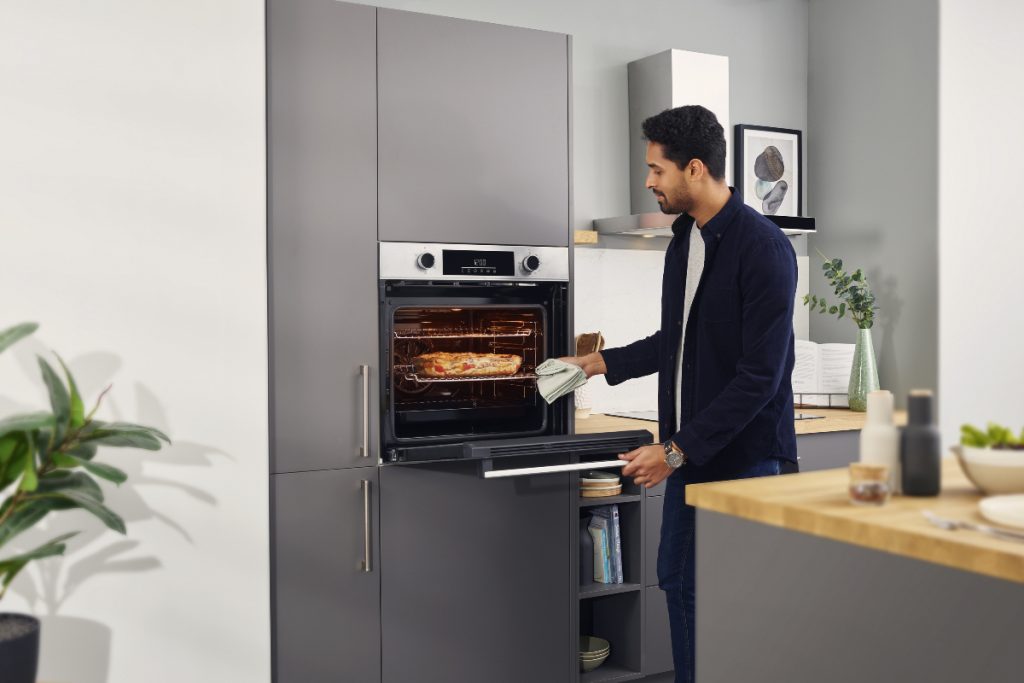 Aqua Optima's Aurora eco-friendly instant hot and cold water dispenser
The new all-in-one kettle, chiller and water filter from Aqua Optima provides great-tasting water, from chilled to boiling, so you can now enjoy a refreshing glass of water or a warming cuppa at any time. Aurora's water filters are 100% recyclable, and each filter replaces 100 single-use plastic bottles – wow, definitely something to think about!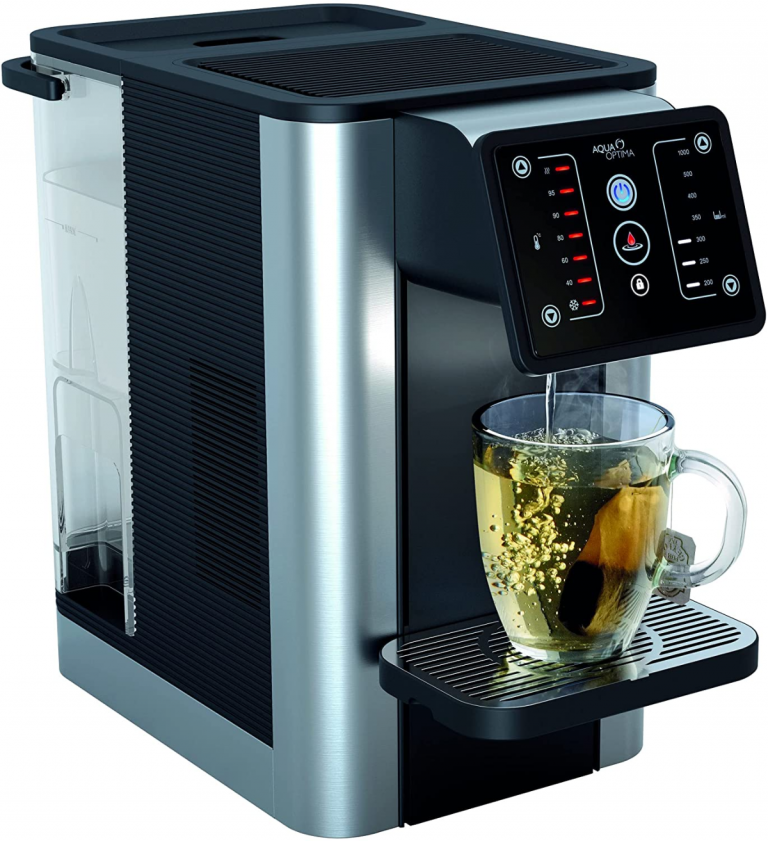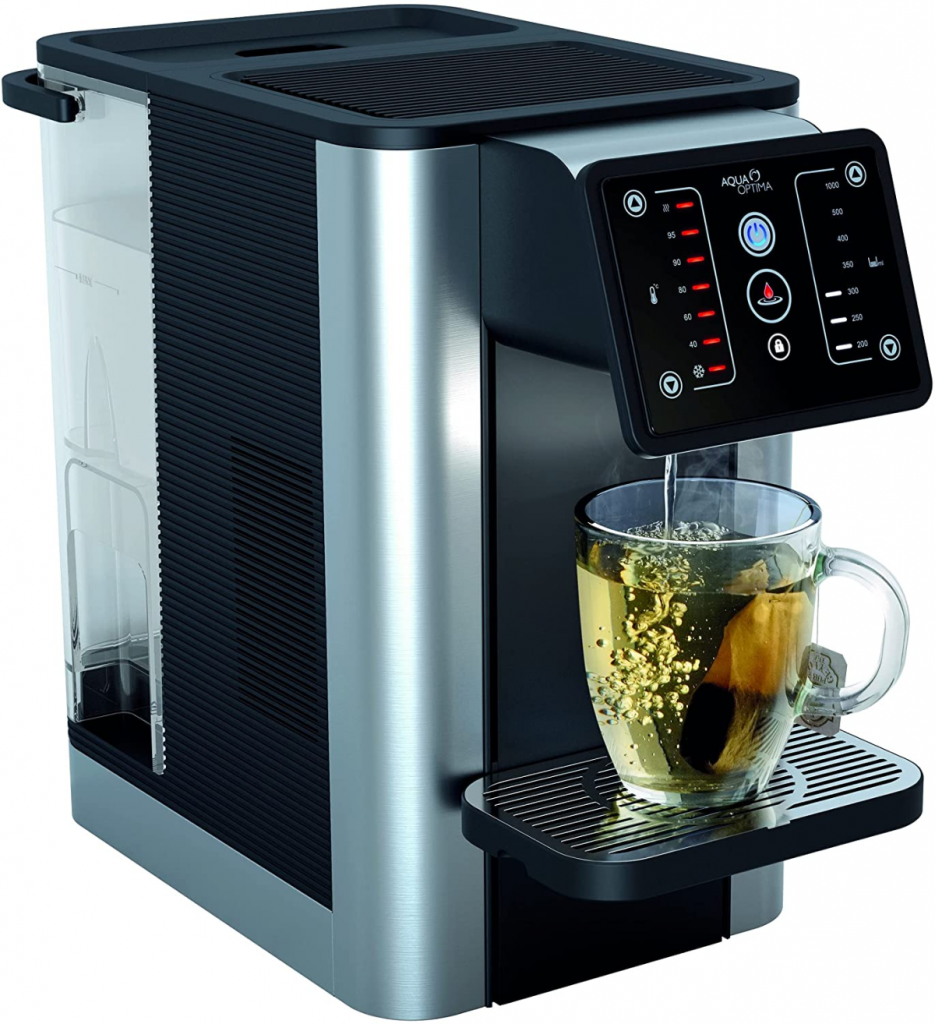 Thornhill's wood-burning five-oven hybrid range cooker
A traditional-style range cooker doesn't mean compromising on sustainability – Thornhill's wood-burning five-oven hybrid range cooker is clean burning, which means it can be installed in smokeless areas such as central London (yay!). What's more, it is really efficient as a kilo of logs will last for more than an hour.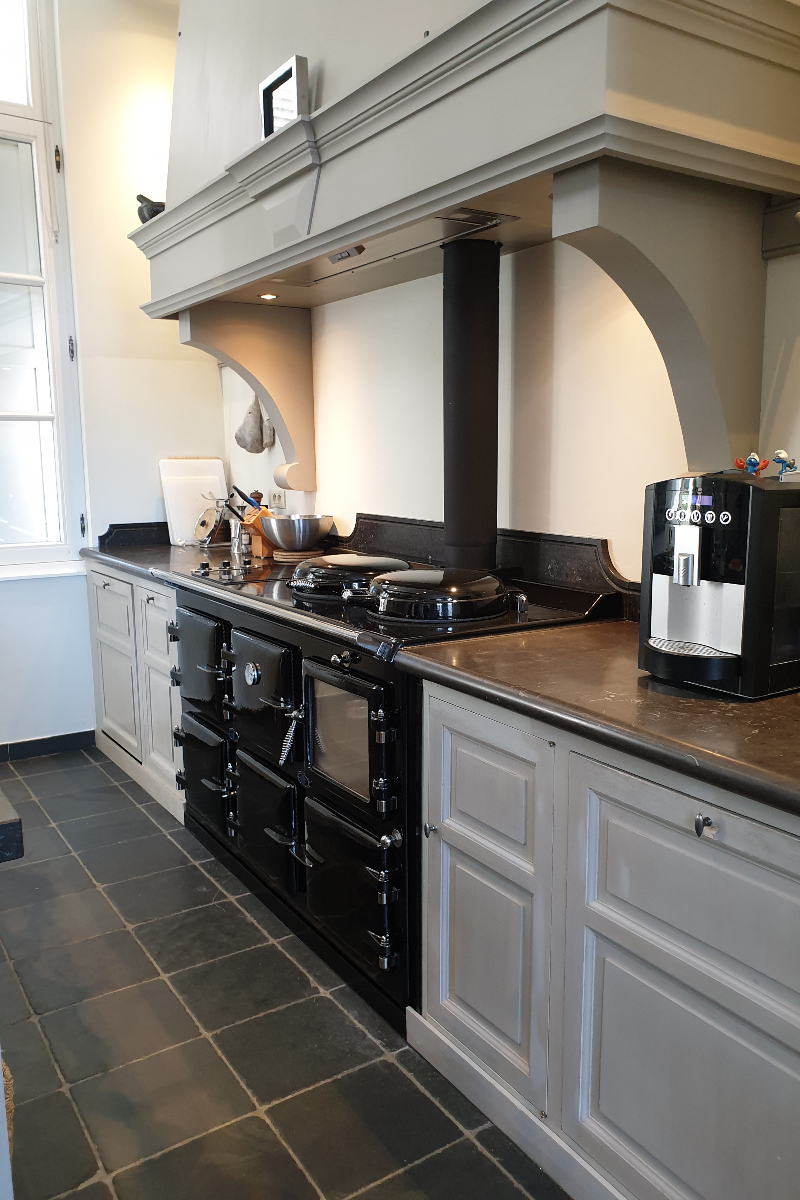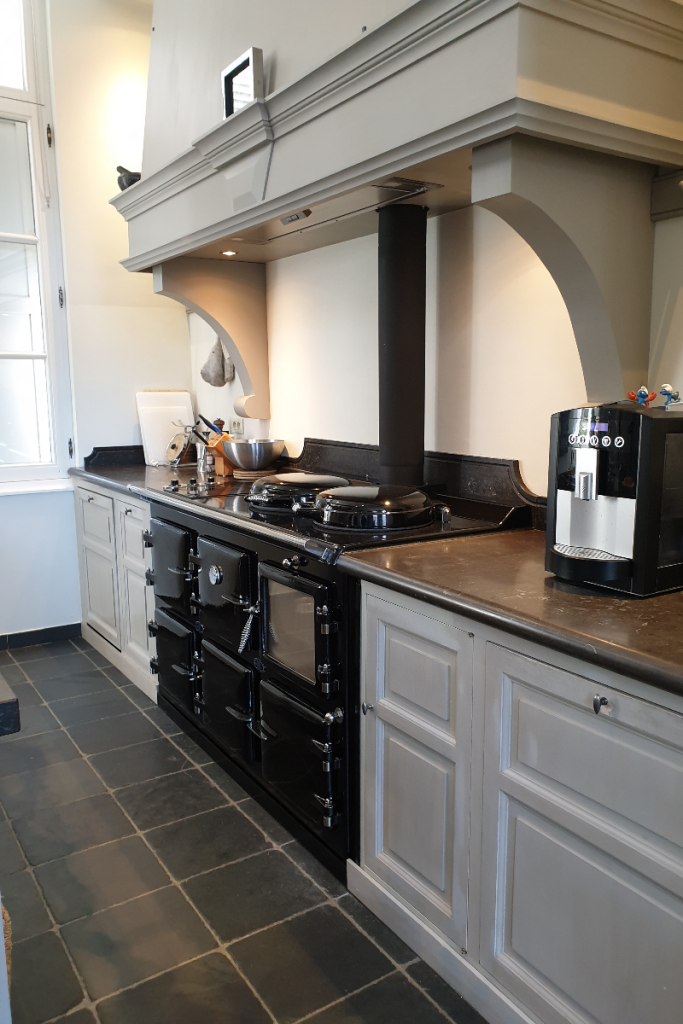 Siemens' iQ700 SX878D26PE dishwasher
Do you despise washing dishes? Well, you're not the only one, I can assure you of that! To make this never-ending chore more enjoyable, why not go for the fully integrated dishwasher from Siemens that's kinder to the planet? It uses the mineral zeolith to absorb excess moisture during the washing process, converting into heat to dry the dishes – smart. Plus, this means that it uses much less energy and lasts for the lifetime of the machine.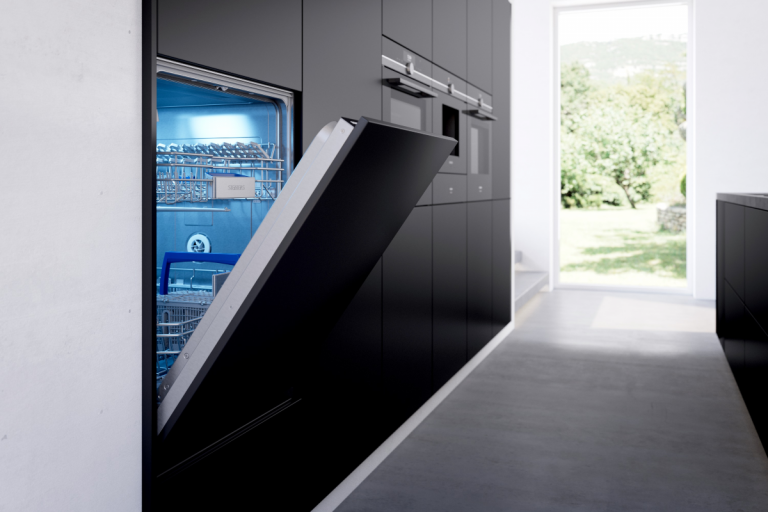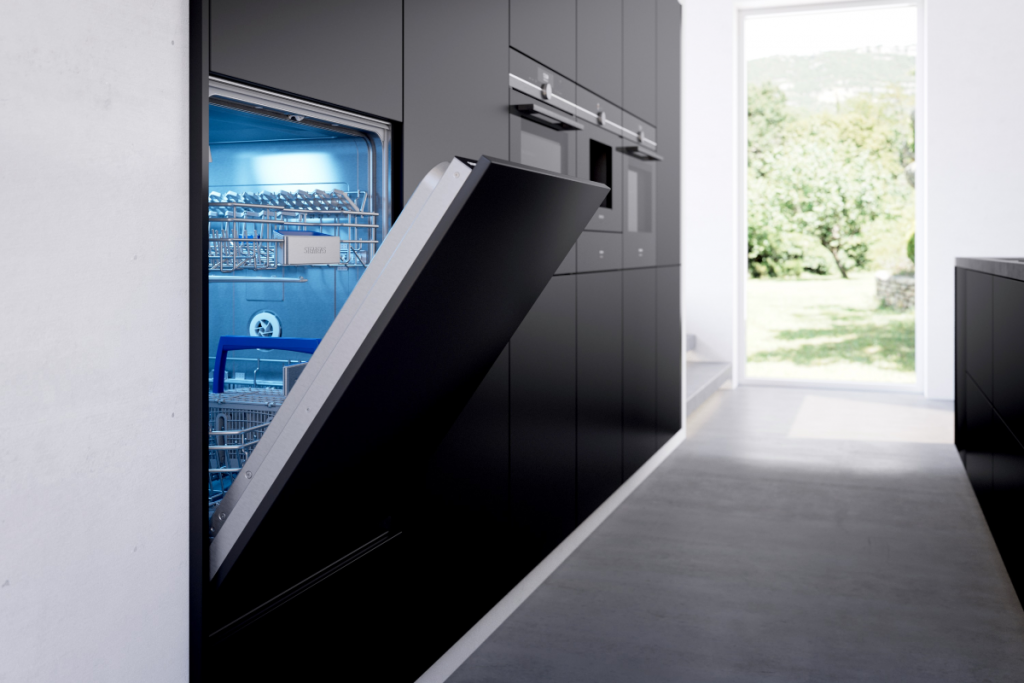 Methven's Alexandria 4-in-1 instant hot water tap
Want your brew to be ready in an instant? More environmentally friendly than a traditional kettle, the Alexandria tap saves energy as you can use as much hot water you may need and then the insulated tank keeps the rest of the boiled water hotter for longer. Plus, it helps you reduce your single-use plastic, too by having filtered cold water at the simple push of the button.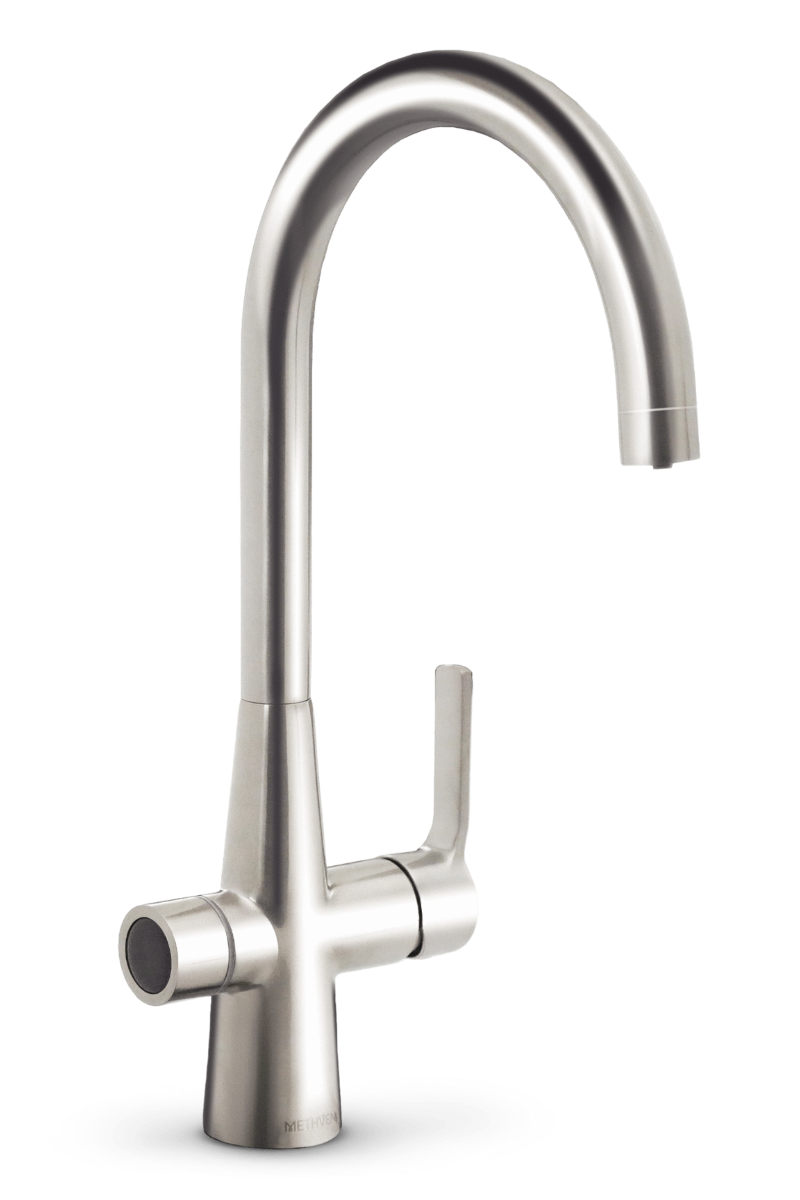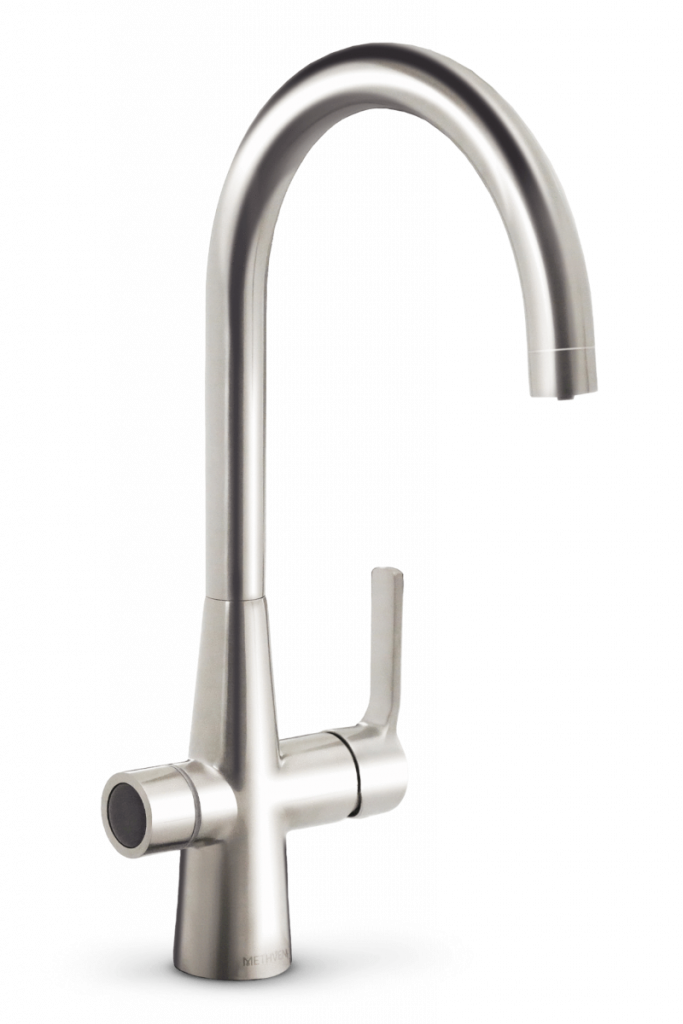 Sub-Zero's ICBPRO3650G professional fridge-freezer
This super-smart fridge-freezer has a UV-resistant glass door that helps protect food from spoiling via a triple pane. It also allows you to easily look inside without having to open the door, preventing cold air from escaping which can also help you save energy. Other key features include its dual compressor system and a generous 596-litre capacity.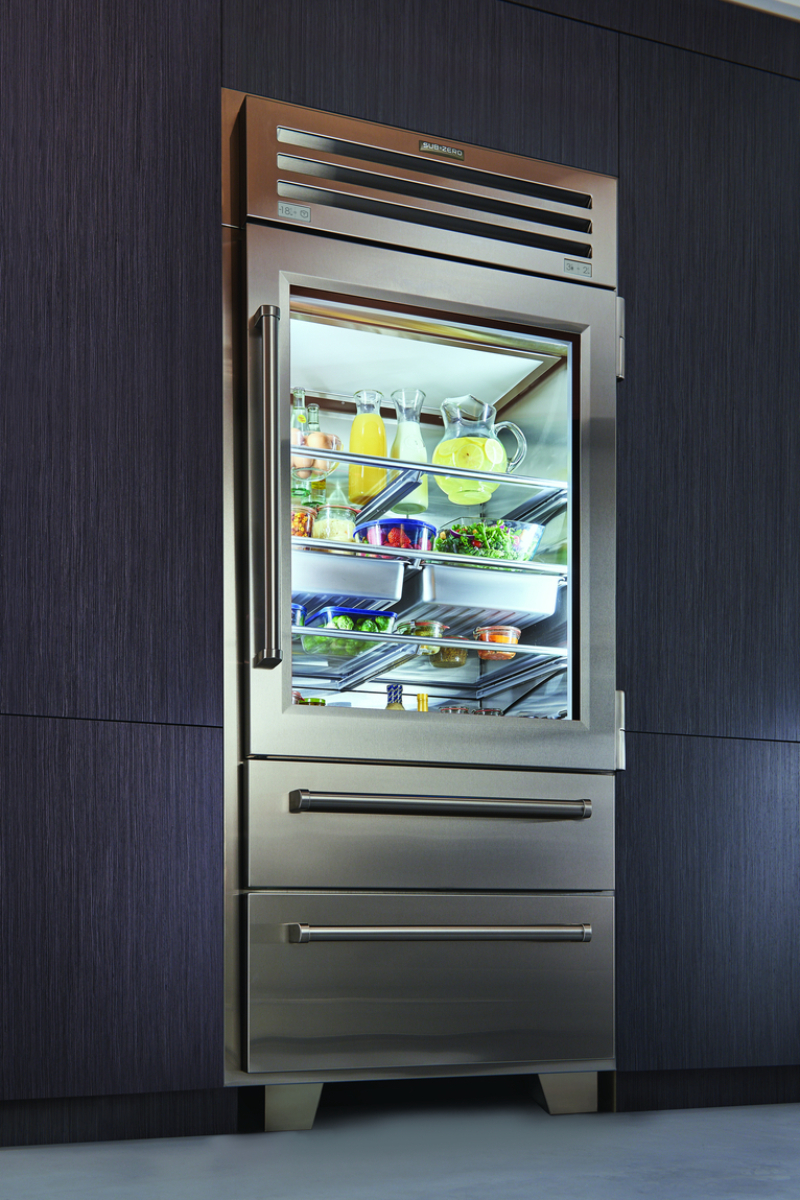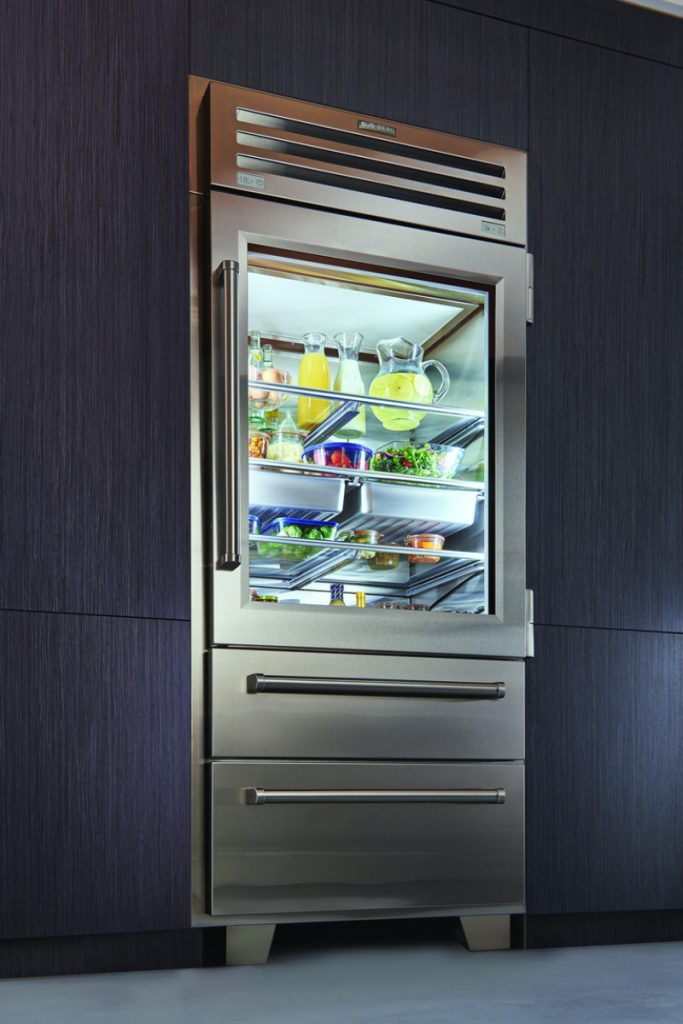 Did you know?
Eco-friendly gadgets for your laundry or utility room
Miele's TEL785 WP 9kg EcoSpeed + Steam tumble dryer
Sustainable, time saving and innovative – the newly launched tumble dryer from Miele offers an even more sustainable appliance with improved energy efficiency, reduction of plastic and greater use of recycled materials. Sounds like a dream, doesn't it?
This EcoSpeed Green Performance design has an energy rating of A+++ -10% and dries garments 20 minutes faster – yes, please! The PowerFresh steam function neutralises odours and the HygieneDry setting eliminates 99.99% of all bacteria.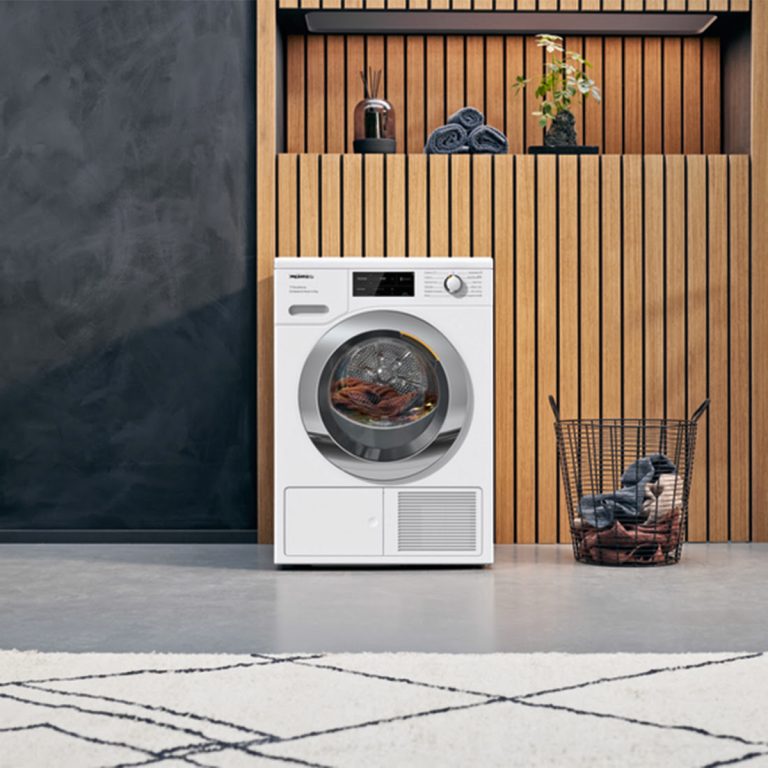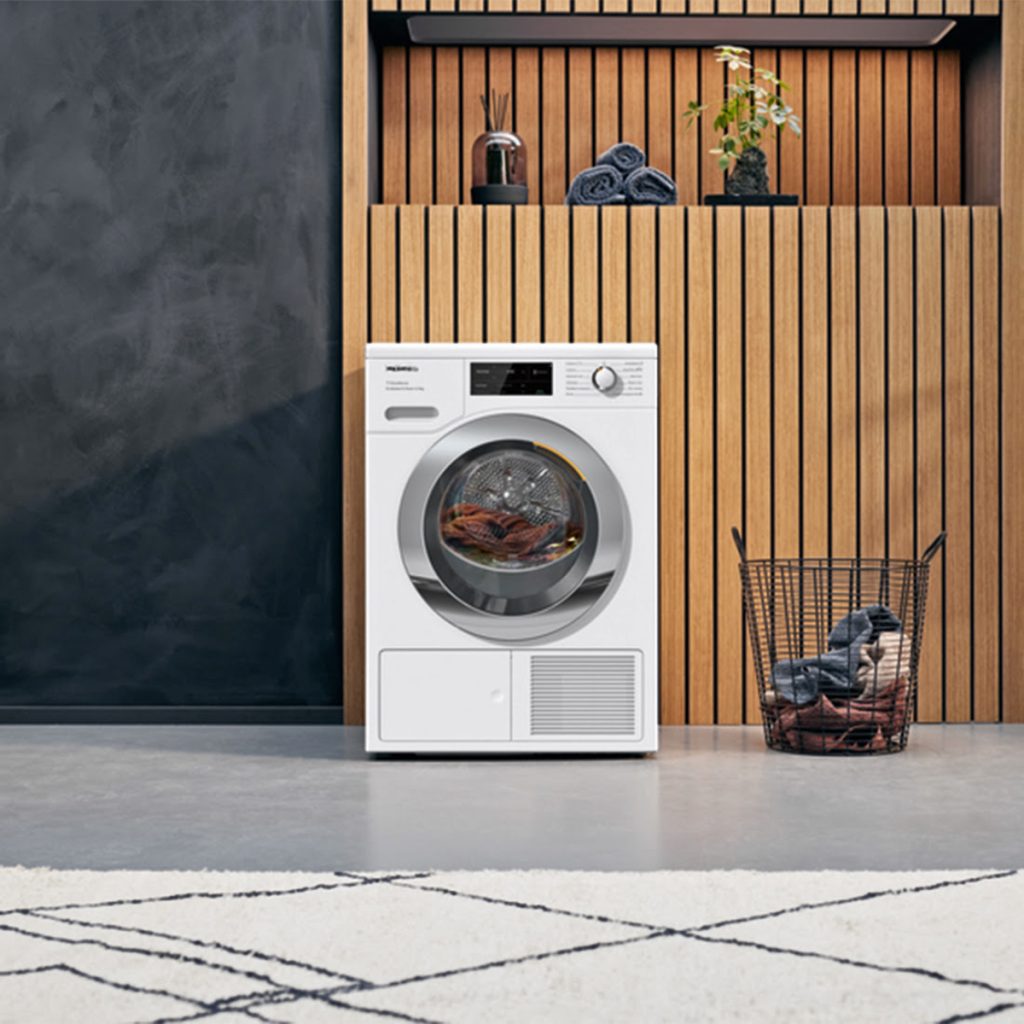 Beko's freestanding washing machine with EcoTub
For this eco-friendly handy helper around the house, approximately 60 recycled 0.5L PET bottles were used in the tubs on certain models. What's more, this eco-friendly new manufacturing method significantly lowers carbon dioxide emissions. And my favourite feature, you can have squeaky clean clothes thanks to the Quick programme in just 28 minutes – bonus.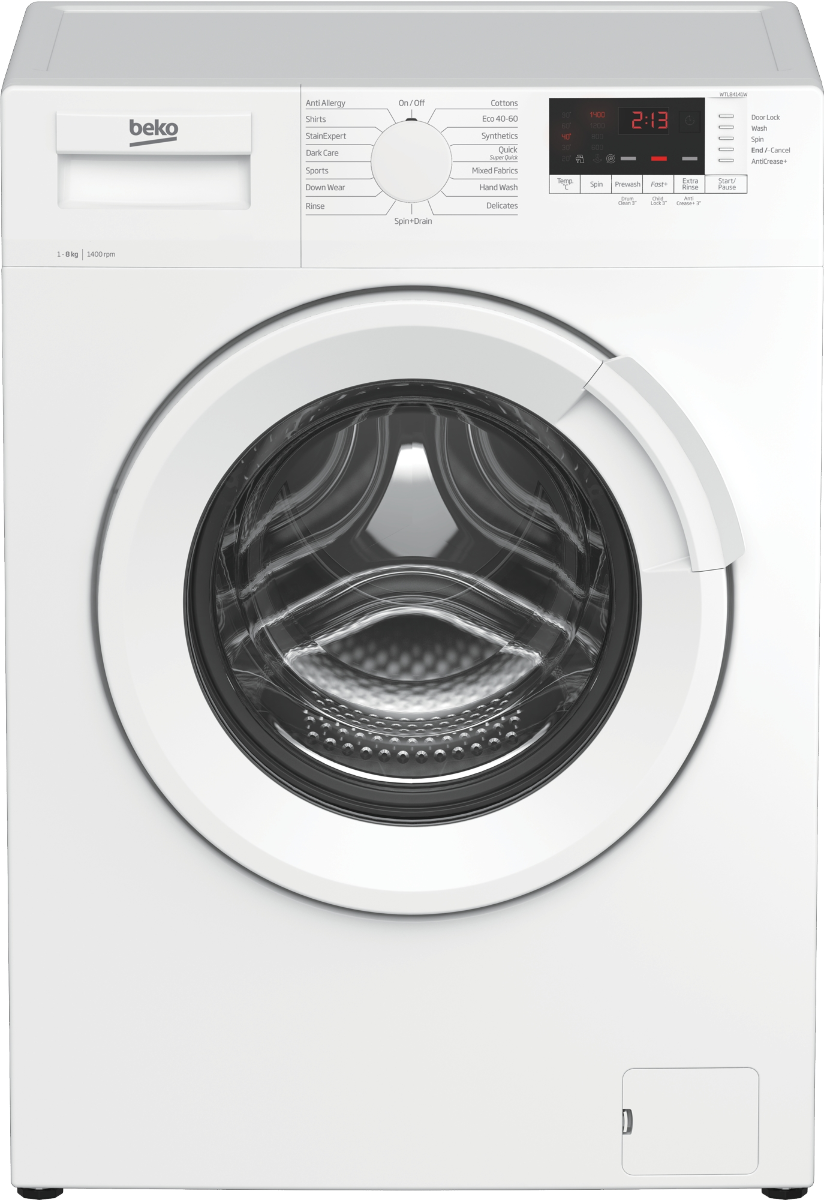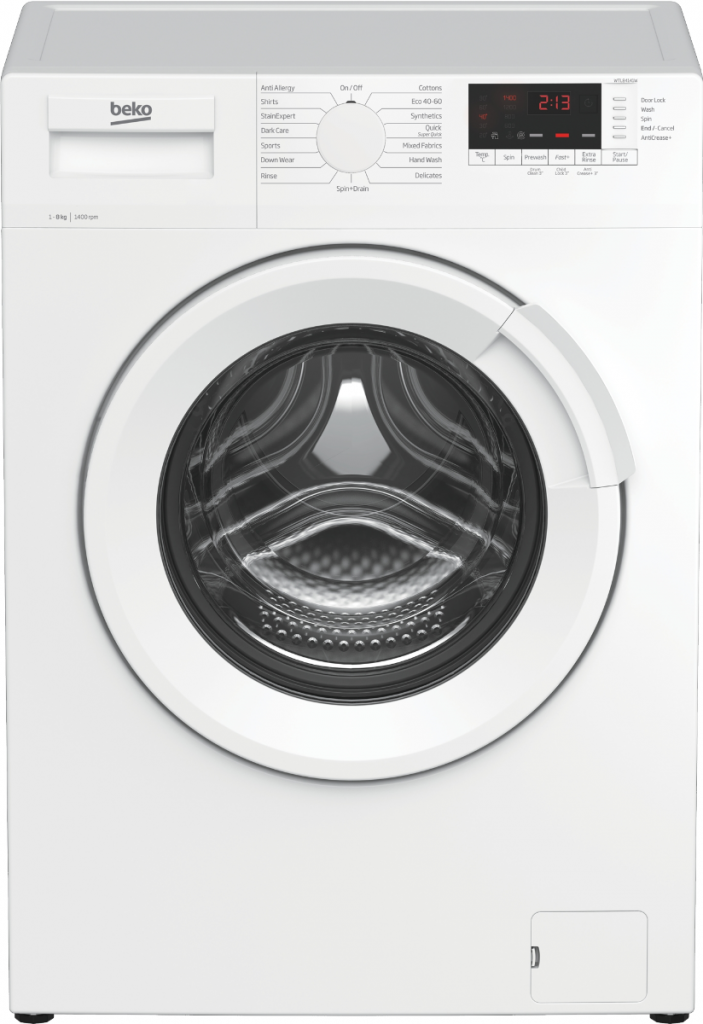 Hotpoint's GentlePower tumble dryer
If you are looking to protect your garments, as well as the planet, choose the new GentlePower tumble dryer from Hotpoint. Its clever heat pump conserves the heated air and recycles it back into the drum for the most resource efficient way to dry clothes, towels or bedding.
This also means energy savings up to £255 per year, and £3,318 over the lifetime of the appliance. Plus, the advanced AutoCleaning condenser uses all the water collected during the drying setting to clean the fluff from the condenser at the end of each cycle.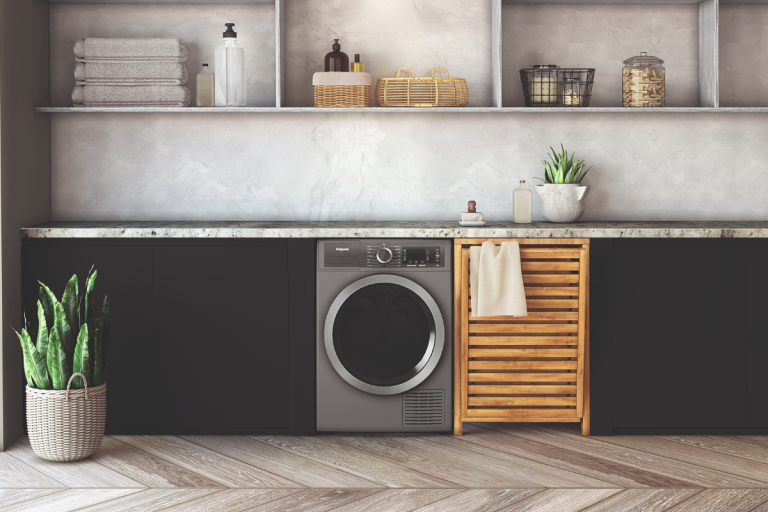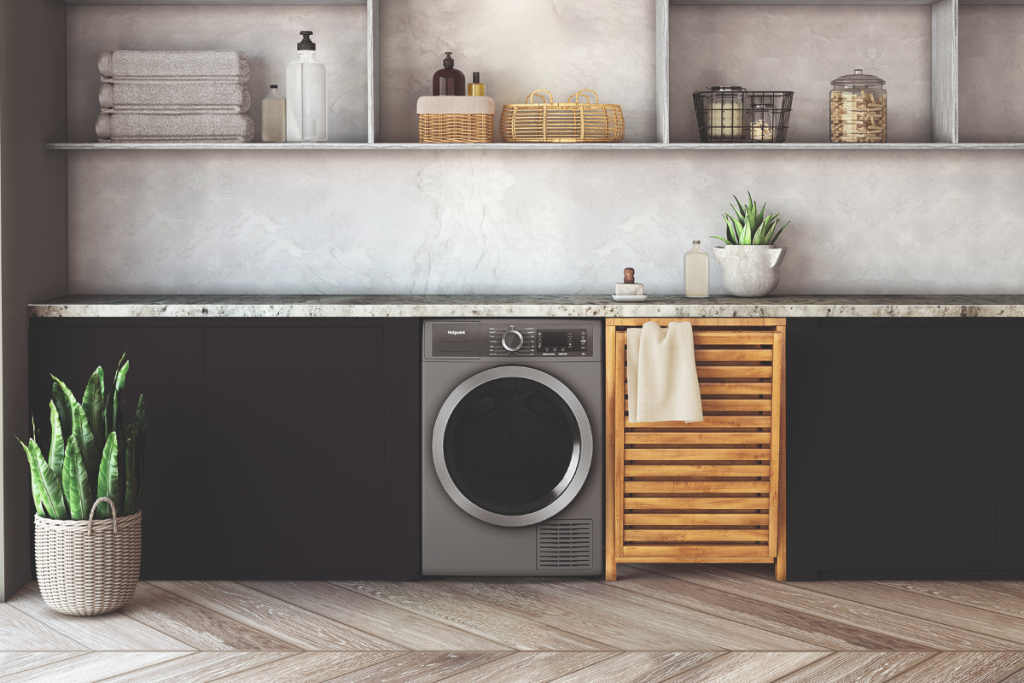 Grundig's GWN48430CW washing machine
This clever appliance has an inverter eco motor producing a quieter wash and more energy-effcient cycle. It comes with an automatic water-level reduction for washing smaller loads, cutting down how much water you use. This is ideal if you live alone, so you can have fresh clothes without using an abundance of water for a big load, for example.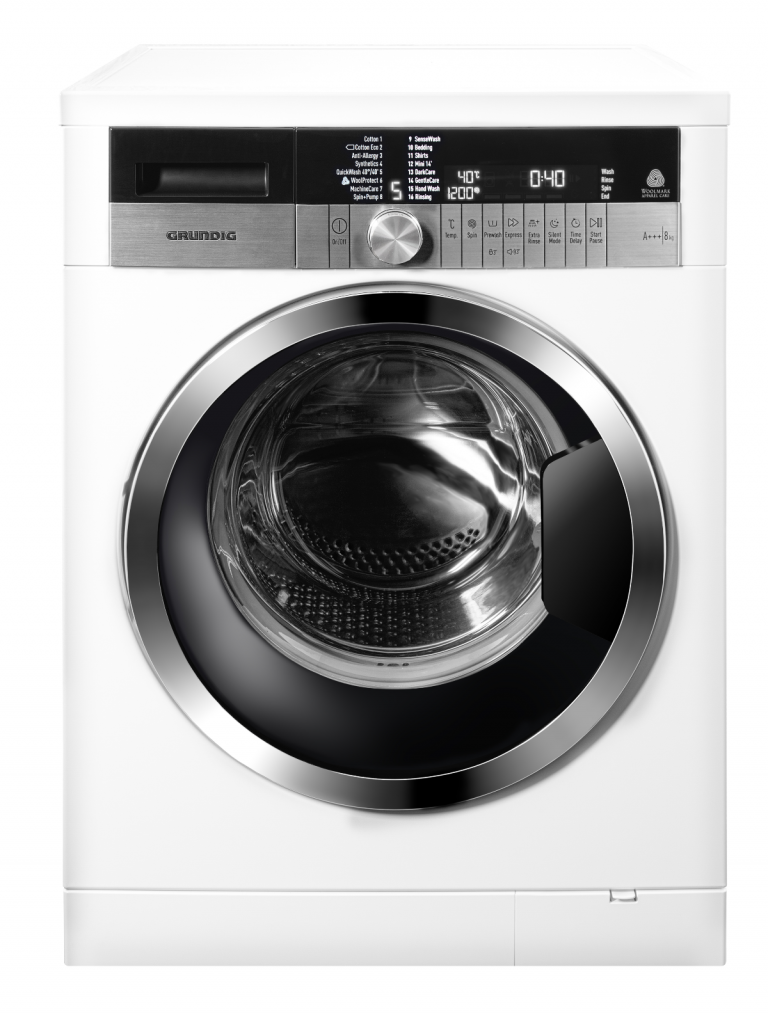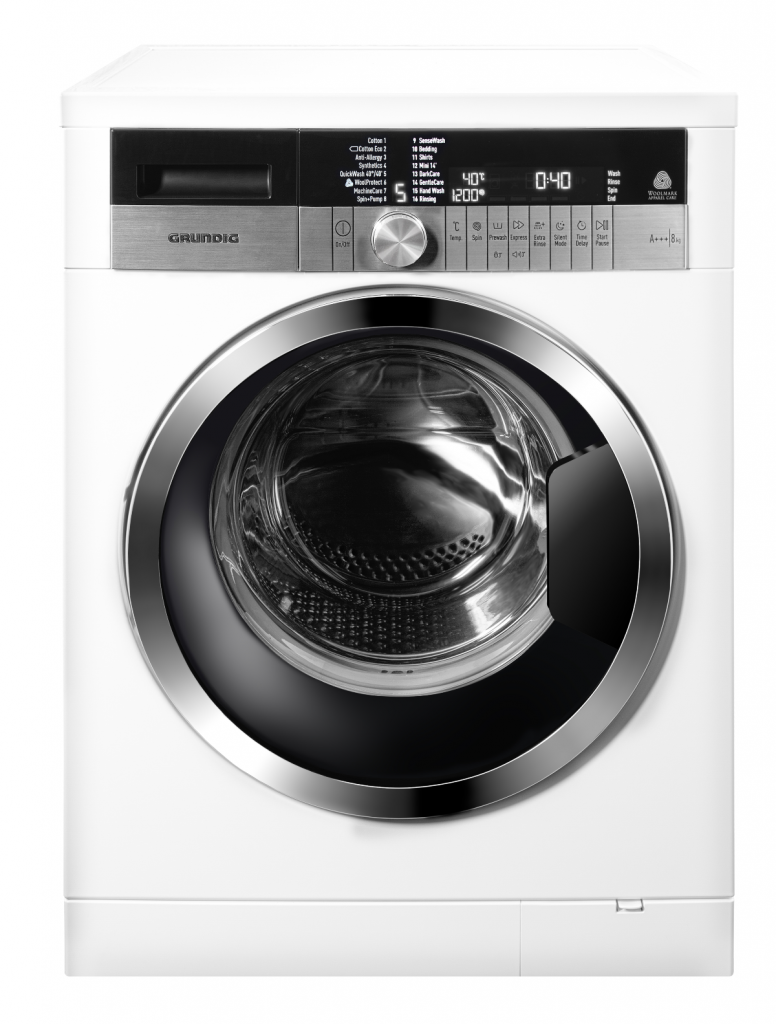 Which eco appliances will you invest in next?
About Post Author