Warm weather, fruity iced tea, peacefully reading a fresh copy of KBB magazine and the sound of waves hugging the shore in the background — could summer be any closer? Holidays may be a distant thought at the moment, but you can still transform your home into a resort, through tropical decor in your kitchen, bedroom or bathroom (perhaps all three, why not?). 
Firstly, close your eyes and imagine yourself relaxing on a tropical island – who wouldn't want to achieve that state of relaxation at home? Well, to choose tropical decor in your kitchen, bedroom or bathroom, it's important to pay attention to the colour spectrum you are going for. Shades of green, orange, blue and yellow are the go-to colours as they are usually associated with the nature, so get inspiration from the outdoors for your new home design. From wallpaper to finishing touches, here are ten ways to perfect the holiday-inspired look.  
Tropical decor for your kitchen
A tropical island
Firstly, I bet we're all day-dreaming about hot summer days spent on an exotic island – we can make the best of the situation and choose a tropical kitchen island for now. So this sage green marble from Cullifords is the perfect choice to add that tropical feeling to your kitchen.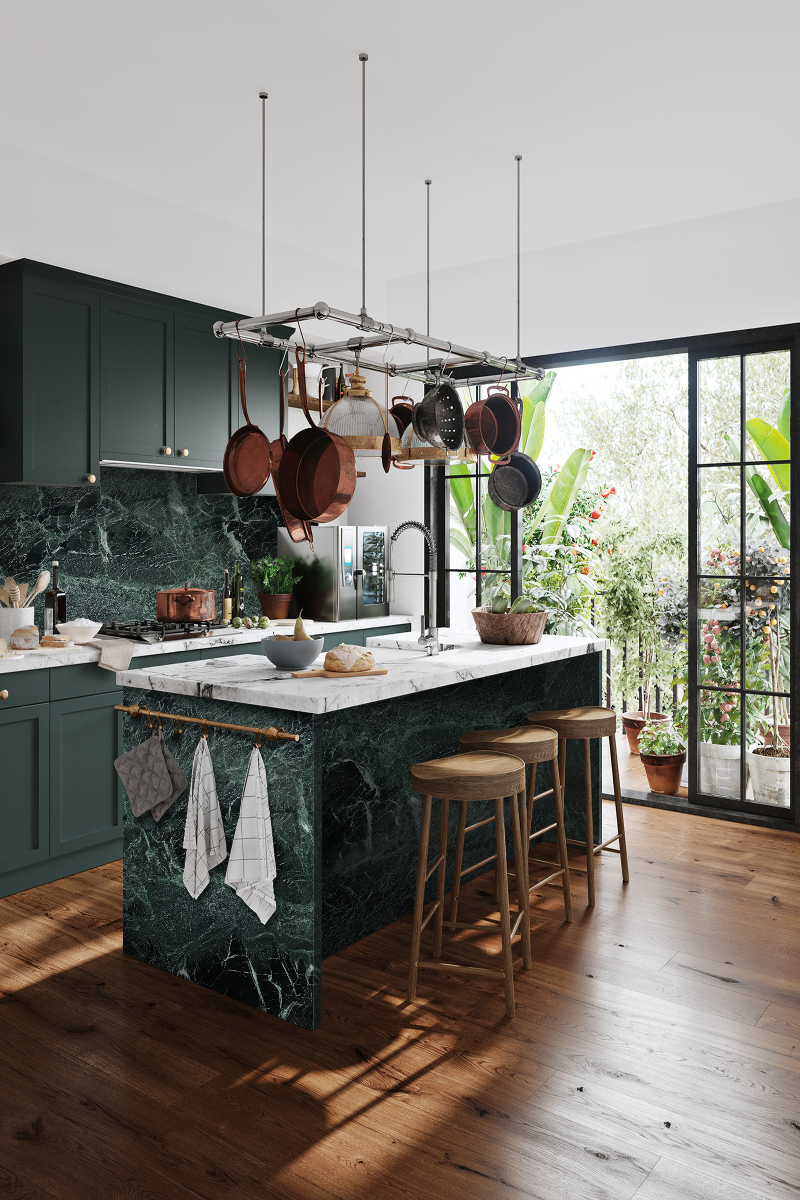 A statement fridge
Secondly, if you want to bring the summer feeling to your kitchen, forget the classic white fridge. Choose a statement mint green shade instead – the retro FAB fridge from Smeg is at the top of my wishlist!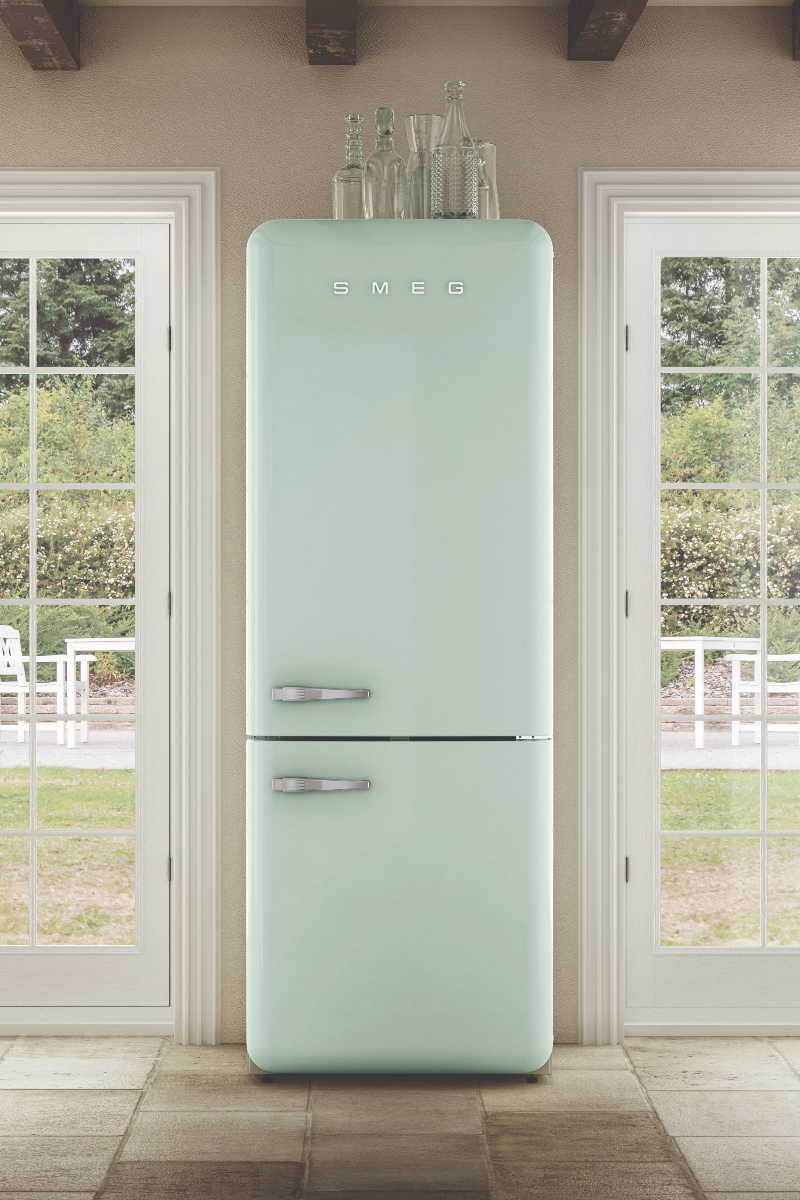 Add rattan stools
One prominent texture this season is rattan, from storage units to lamp shades and everything in between. You can revive your kitchen island's seating area with rattan bar stools with sleek metal bases. This texture will definitely add character and a bohemian touch to your kitchen.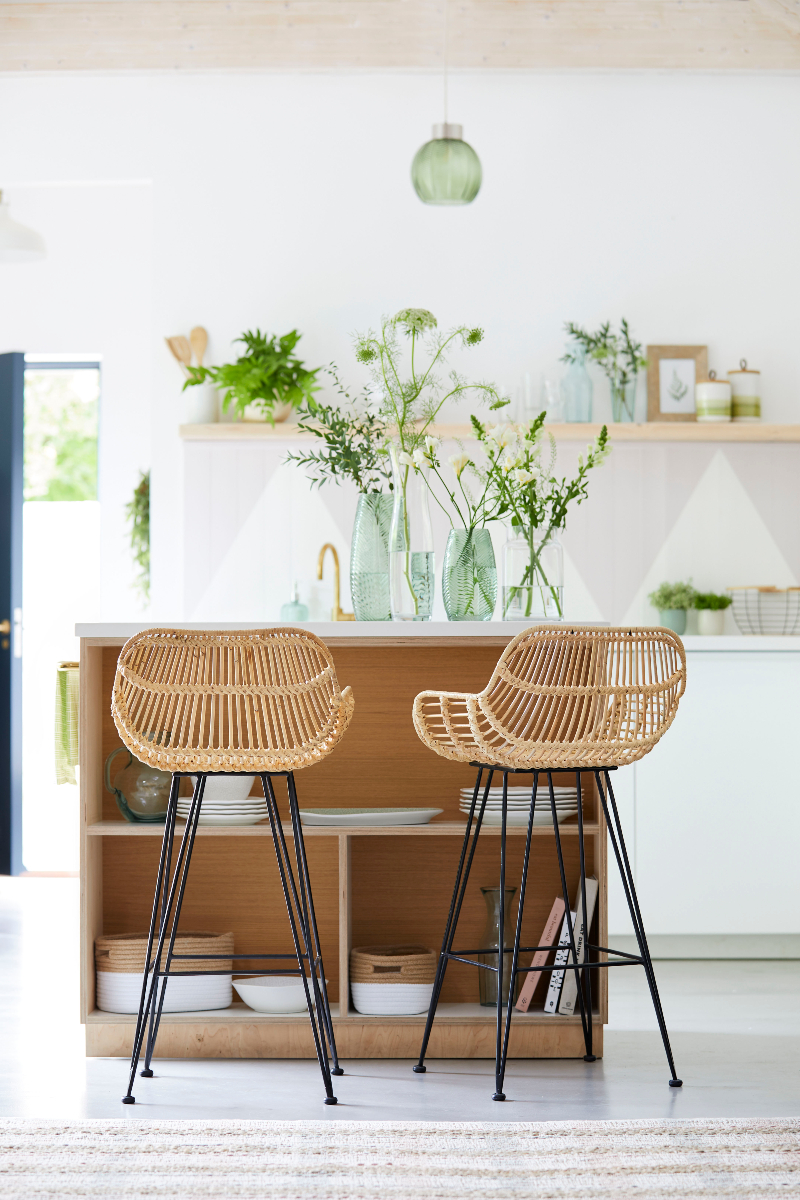 More exciting inspo
A colourful splashback
Fourthly, add a pop of colour through your splashback – be it though navy-blue herringbone tiles, pink and green square tiles or a minimal monochromatic panel. For a modern, holiday-inspired look, go with a glossy, subtle pastel shade.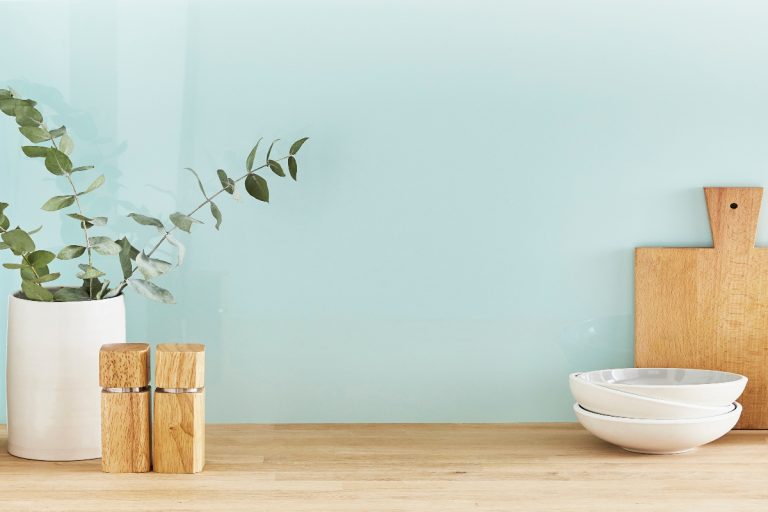 The bar cart
Every holiday involves happy hour with either Long Island iced teas or Virgin Margaritas, right? So create the perfect drinks' station in your kitchen with a textured serving cart. Then add your favourite drinks, stylish glasses and some fruits and you're good to go. In addition, the cart can serve multiple purposes, from a bar cart to a serving cart, perfect for al fresco dining.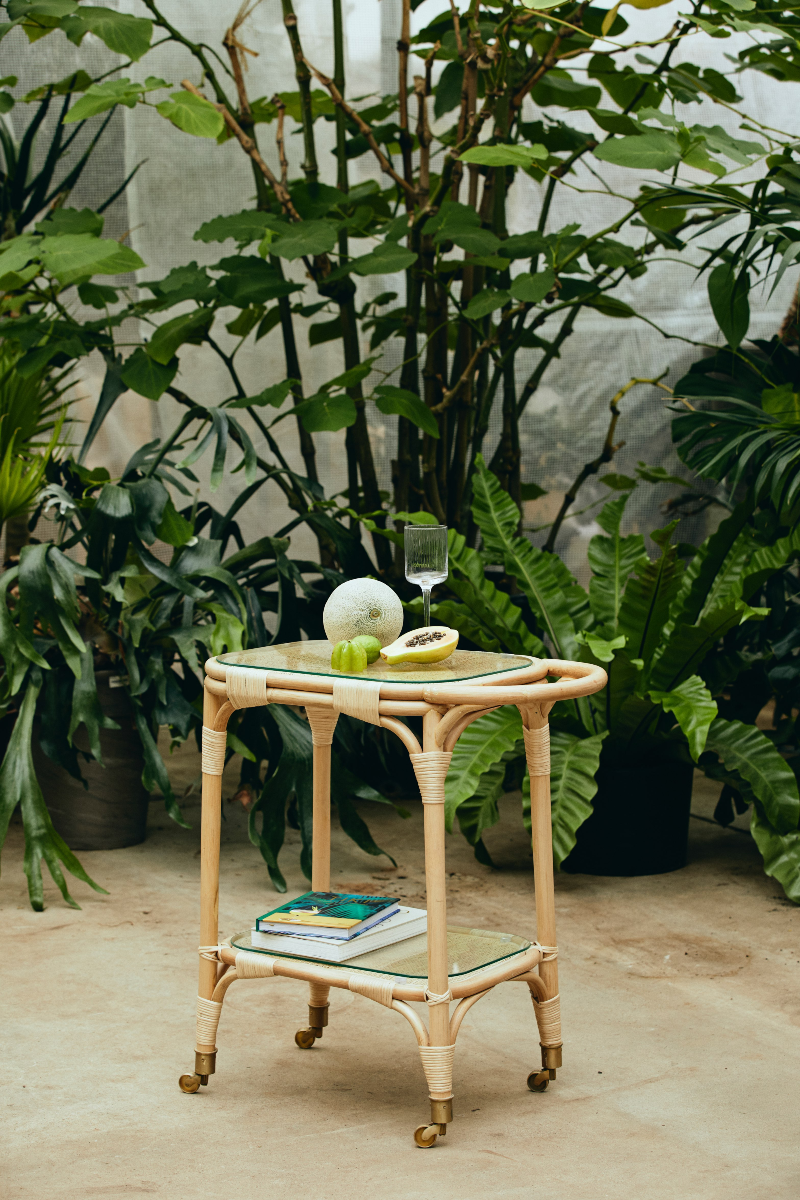 More tropical ideas
The dining area
So: one of the most used areas in your kitchen is the dining area. Choose a solid oak dining table with matching chairs for an authentic look. For decor, you can use clear jugs as vases and add greenery, such as colourful lilies or faux, bright green, palm tree leaves, to add a tropical touch to your dining area.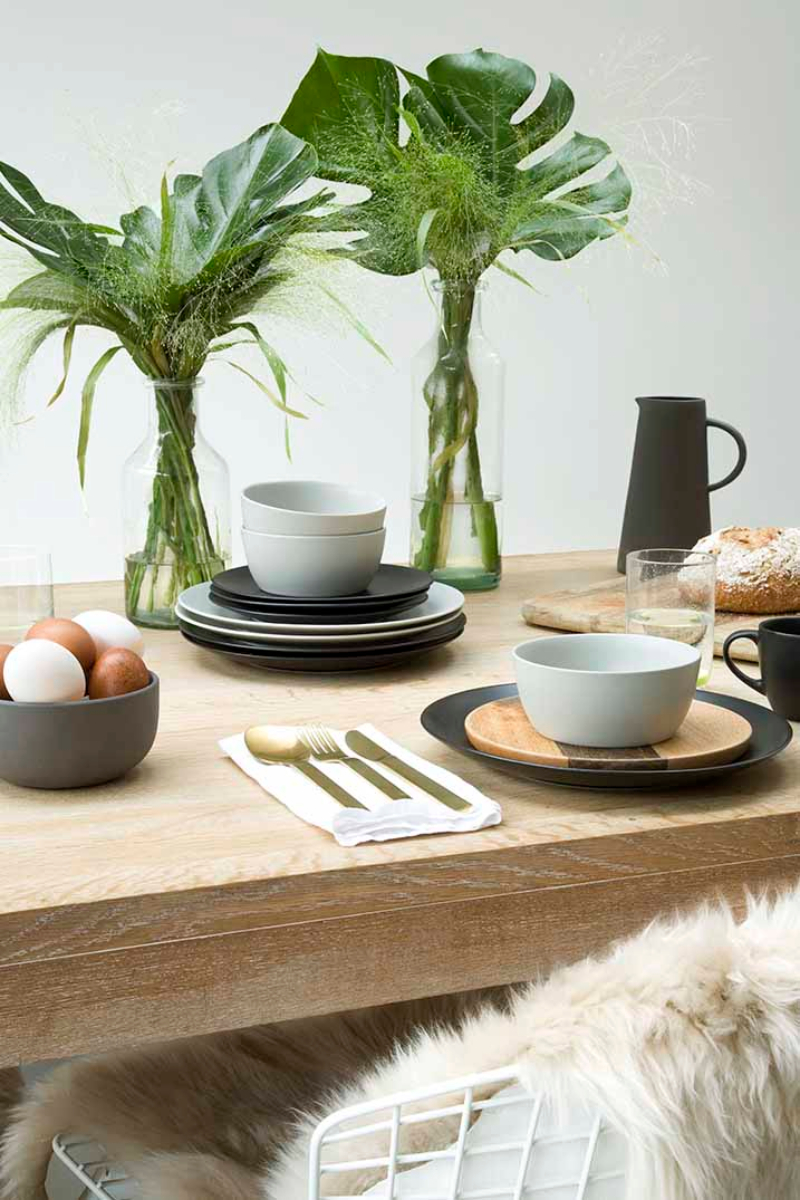 Get new dishware
And by new, I mean vintage – choose dishes in neutral shades with gold accents. These shell bowls in a pearlescent finish will fit in perfectly in your exotic kitchen. Remember that even though you might be working on a new project, you can also find vintage treasures ready to be upcycled or repurposed. 
https://www.instagram.com/p/B0iKZUYHZZs/
Bedrooms
Palm leaf wallpaper
Have you been eager to change the look of your bedroom? Then this is the perfect occasion to try a different theme, just in time for summer. Choose a hand-painted palm leaf wallpaper with polished details for a modern look.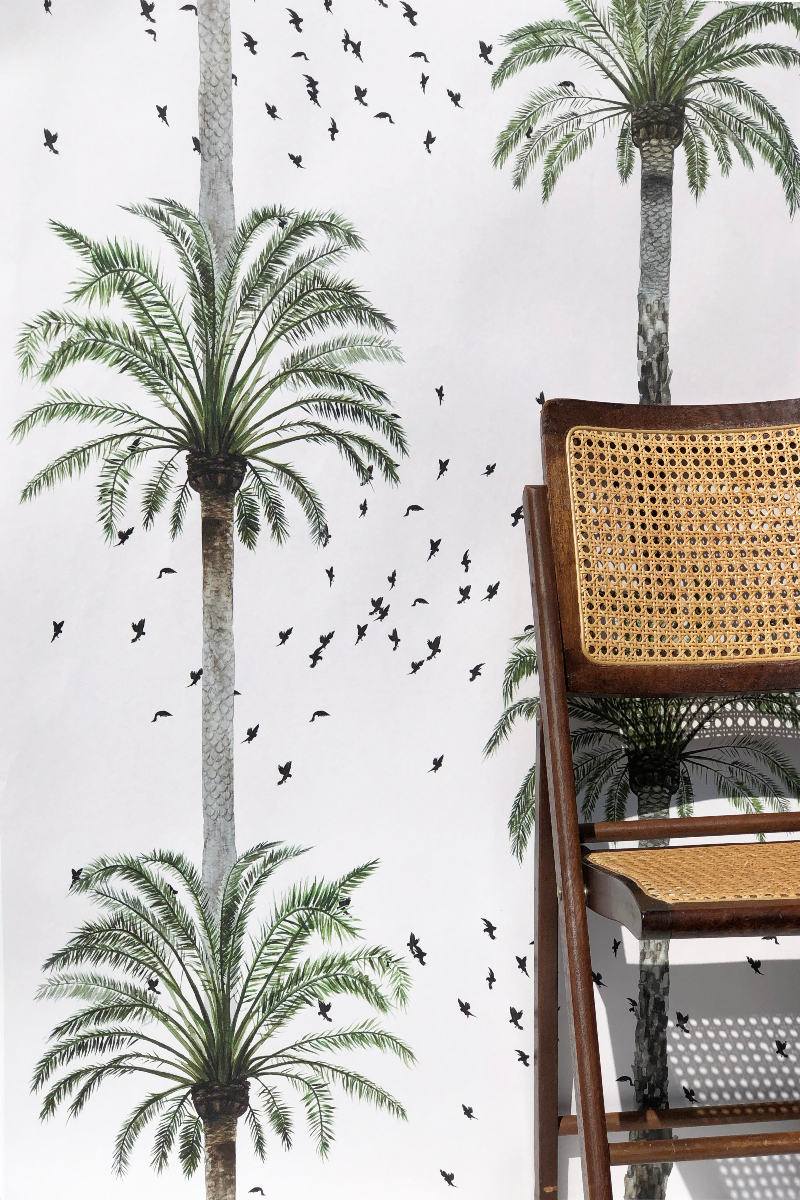 You can also liven up the atmosphere with a tropical wallpaper in soft pastel shades such as powder pink, mint green or lemon. The great thing about wallpaper is that depending on the print you choose to go with, you can either create a stylish, contemporary room or a calming sanctuary.
https://www.instagram.com/p/B-umDnFlY44/?utm_source=ig_web_copy_link
A textured bed
A new bed frame can easily dictate your bedroom's aesthetic. So go for an upholstered bed in sage green, ocean blue or sandy yellow shades, or try a natural bed frame, made from rattan. Rattan can also give a minimalist look to your tropical-themed bedroom.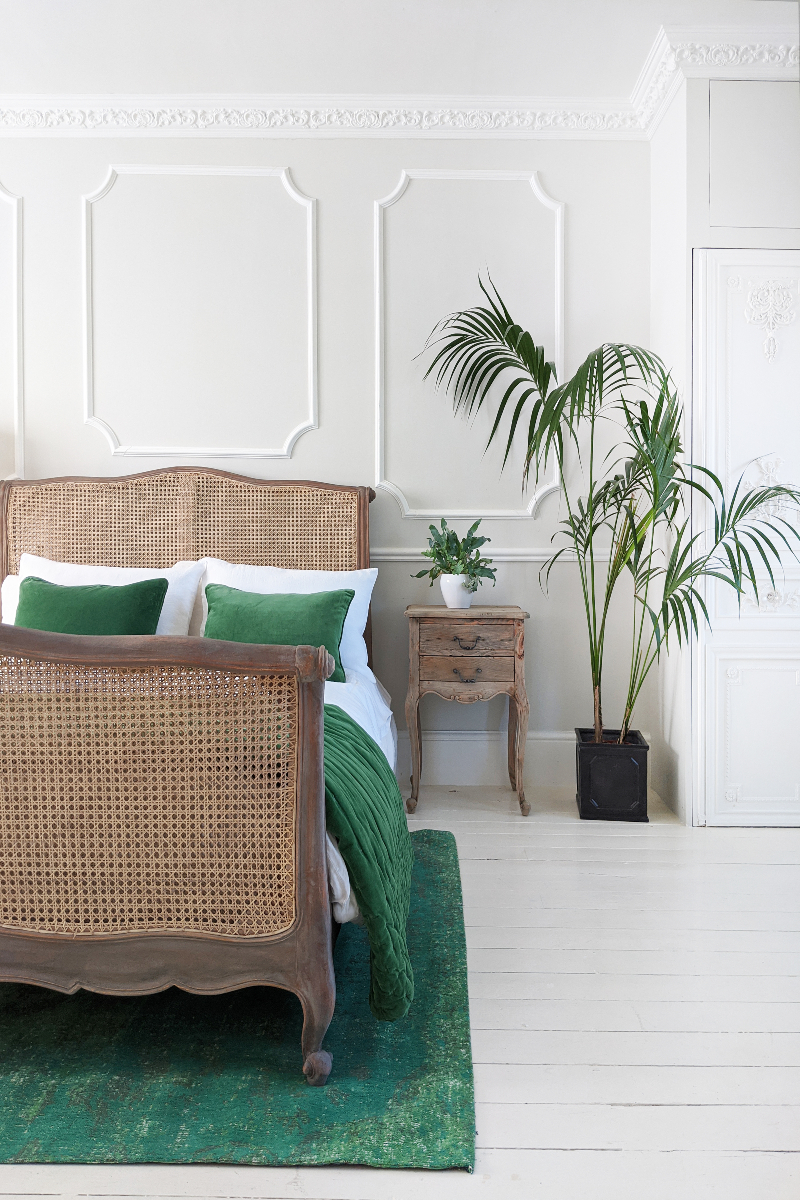 Exotic bedding
If you love the exotic theme, but would like to keep it simple, then bed sheets in a botanical print are a great choice as they will give your bedroom a relaxing sanctuary feeling, but in a subtle way. Then add a couple of cushions in the same style to complete the look.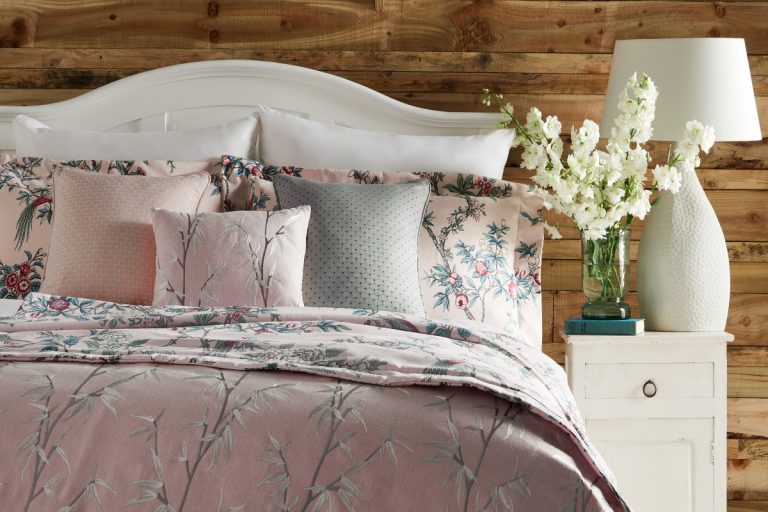 So, here's more tropical decor inspo…
House plants
You can easily transform all three rooms in a tropical paradise through lots of house plants – from tall trees and succulents to trailing plants. Add lots of greenery, such as the English Ivy, on your kitchen worktop or display them on open shelves. Bring a Kentia palm in that plain bedroom corner or place a tall bamboo tree next to your roll top bath. Besides adding a tropical touch to the most important rooms in your home, house plants have some amazing health benefits to offer.
https://www.instagram.com/p/B_afWrppOo-/?utm_source=ig_web_copy_link
Tropical decor for bathrooms
Firstly, get a roll top bath
When I think about an exotic bathroom, I firstly imagine a classic white roll top bath, aromatherapy and lots of greenery. So to successfully create the tropical look in your bathroom, go for a freestanding bath. This will add character to your bathroom and also give you a spa-like feeling at home.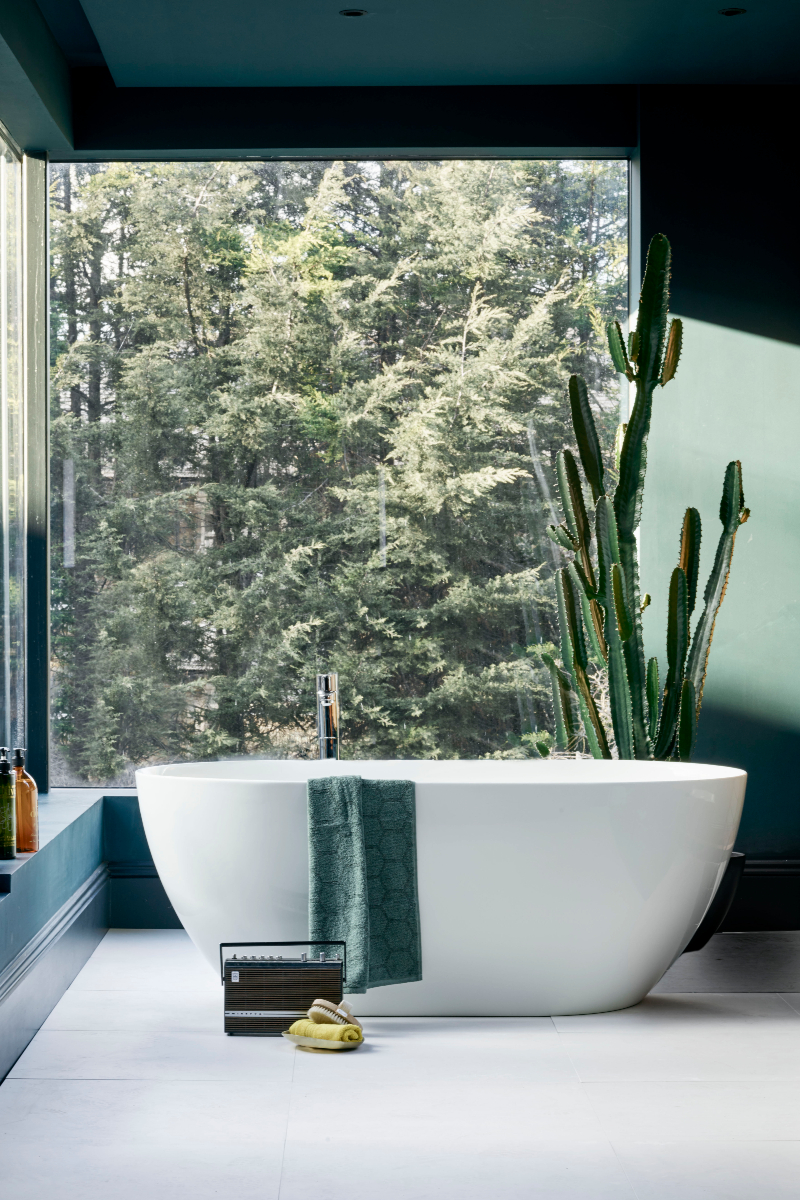 Mix and match and it'll look so dreamy
Bring wallpaper in your bathroom and spice up the walls with an exotic palm tree leaf print. Cole & Son have amazing options, so you'll definitely find a print to fit your style. Mix the leafy print with simple square tiles to add contrast and create a modern bathroom design. 
https://www.instagram.com/p/Bpwq4VugyJU/?utm_source=ig_web_copy_link
The wetroom – but not as you know it
Say goodbye to the traditional shower and embrace the walk-in-shower. Make the wetroom the focal point of your tropical-inspired bathroom with fish scale tiles. Be it achromatic, colourful or iridescent – fish scale tiles can instantly add a tropical touch to your bathroom.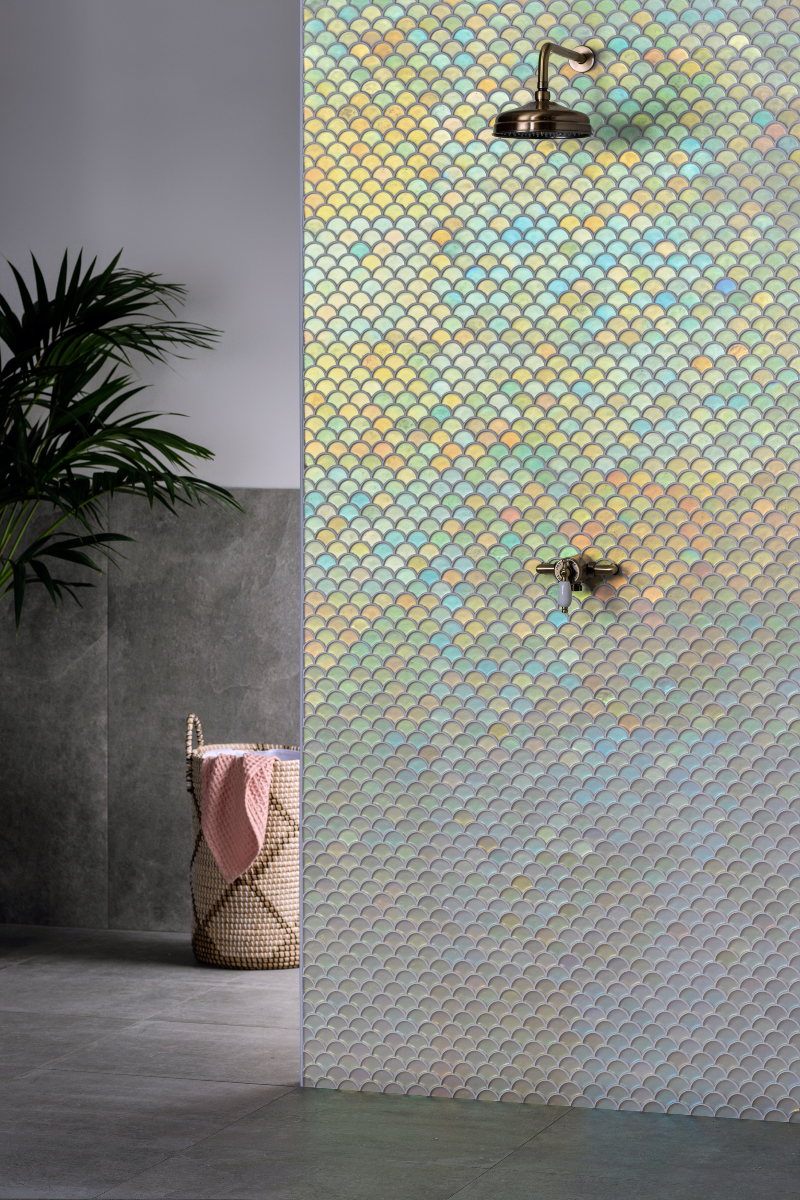 If you decide to recreate this tropical decor look, don't forget to snap a picture. Then use #kbbmag and tag us @kbbmagazine.
So, did you love this feature on tropical kitchen decor? Then you'll also enjoy 8 tips to create a spa-like bathroom.
Featured image: iStock / Artjafara
About Post Author