Are you thinking about finally renovating your home but can't seem to make a decision on where to stay until the project is complete? From a hands-on approach and having an input each step of the way to achy backs and colder nights, here are the pros and cons of living on site versus moving out during a renovation, to help you choose what is best for you.
The pros of living on site
Are you renovating your bedroom and bathroom, planning a full kitchen extension or even a complex loft conversion? And thinking about living on site while renovating? Then there are quite a few benefits, let me tell you. You can…
Living on site while renovating: Make sure everything goes according to the plan
One of the main benefits of living on site while renovating is that you can monitor the activity on the property. Plus, you will be just a couple steps away from the project site, meaning you won't have to commute or take time from your schedule to visit the site. So, you can easily supervise the builders' progress.
Living on site while renovating: Be on-hand for impromptu decision making
Be it repositioning furniture or sorting minor hiccups along the way, being so close to the building site will enable you to quickly pop down to check up on the current state of the project and help builders out with spontaneous ideas.
Living on site while renovating: Save time by pointing out errors
Being on site 24/7 during a home improvement project can help you easily keep tabs on the progress. This way, you can avoid building delays and fitting mistakes due to miscommunication and make sure your true vision comes to life.
More pros of living on site while renovating
Living on site while renovating: Borrow expert knowledge
By spending so much time around professional tradesmen, you can ask any questions or find their best tips and tricks to help you once the renovation is complete – like fixing the curtain rod or replacing a broken tile. Put the kettle on and brighten your builder's day with a nice cup of tea and a quick chat to enrich your practical knowledge.
Living on site while renovating: Save money by not renting
If you decide to move out of your home while the renovation is in full action, renting a family home can drive your expenses over your initial budget. However, renting a studio or a one-bedroom flat could cost you a bit less. If you want to make the most of your budget, live on site and use the extra money to splurge on your favourite décor piece or improve your garden landscape.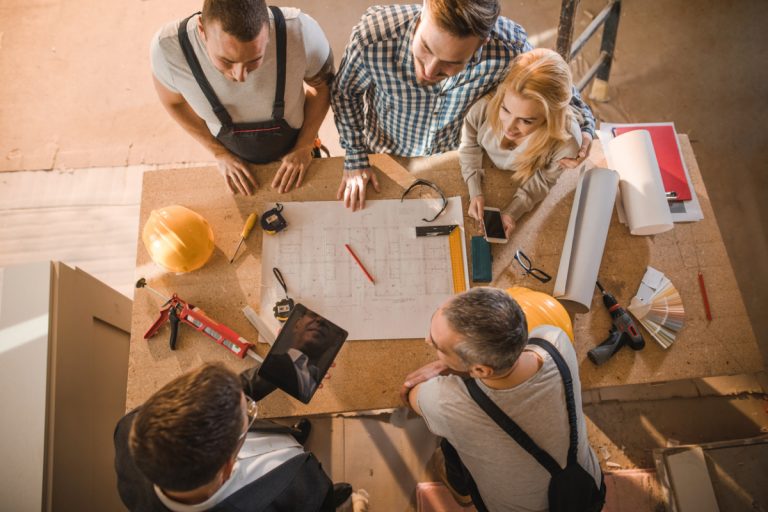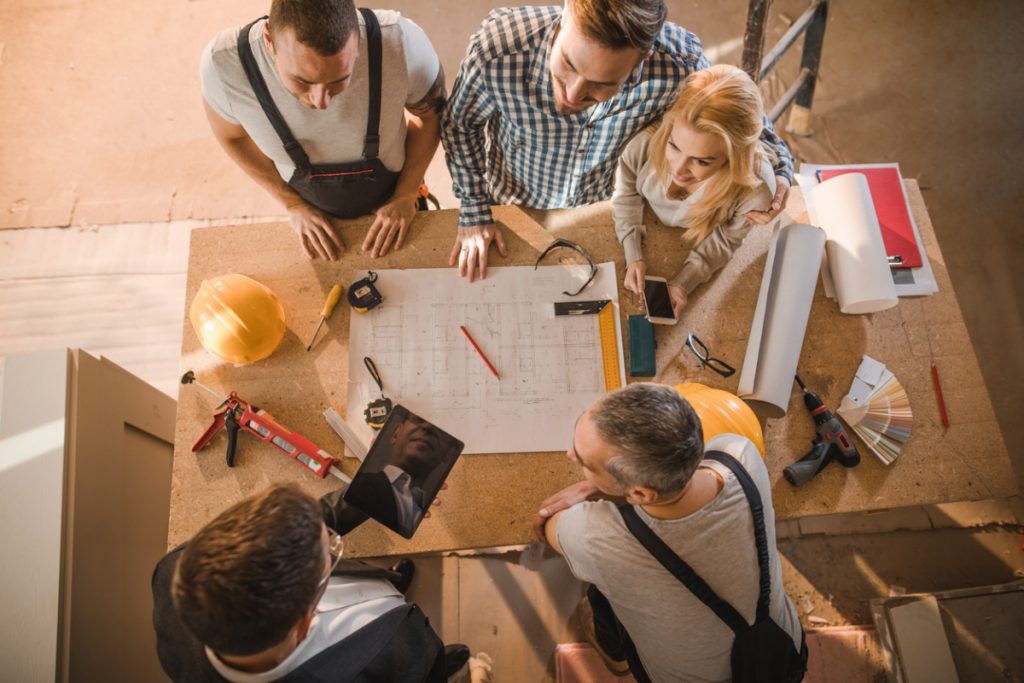 The cons
With all the benefits also come some disadvantages…
Living on site while renovating: You can't get away from noise
A slightly huge disadvantage of living on site during a renovation is that drilling and hammering will become your daily soundtrack. If you are working from home, or thrive in a more tranquil environment, the building site of your new project might not be an ideal choice. This is where moving out of the property might start to sound enticing…
Living on site while renovating: There's a constant need to dust
Dust on the floor, dust on the furniture, dust on the chandelier… just dust everywhere! Get ready for that microfiber duster to practically become an extension of your hand.
Living on site while renovating: You'll have minimal access to utilities
If you decide to live on site, make sure you get your necessities in order before work begins. Cover running water, electricity and other essentials before getting your project off the ground to enjoy a bit of comfort. Think about how you'll cook food and what you'll eat. A microwave, camping stove and makeshift kitchen will be needed.
Living on site while renovating: You might feel cramped
Clothing boxes on top of dinnerware boxes, which create a make-shift dressing table or breakfast bar, with building materials surrounding you – living on site might get a bit overwhelming with the amount of clutter everywhere you look. So, mentally prepare yourself for living in a crowded space for couple of months until the project is complete.
More cons
Living on site while renovating: Moving around
Living on property doesn't always mean staying in one space. Think of all the building work, stripping and plastering walls, and refreshing flooring. Your bedroom will move from one room to another until work is complete.
Living on site while renovating: Say goodbye to a good night's sleep
Sleeping on a mattress on the floor is sometimes usual when renovating. Especially if you are on the hunt for the perfect bed frame to fit your new scheme, or if you are updating one room at a time. It's worth mentioning that you'll start to miss your morning lie-ins. There's always something to do during a renovation and the builders usually start early.
Living on site while renovating: Befriend the gust of wind
Make sure you stock up on blankets and throws and put your heater on high. Because it might get chilly during the renovation, especially if it involves knocking down walls or building an upper floor.
Living on site while renovating: Things might take longer than expected
As with any renovation, you have to expect the unexpected. There might be some slight delays to finishing the project. From delivery taking its sweet time to arrive to having to rethink a design on the spot in order to use all the space you have available.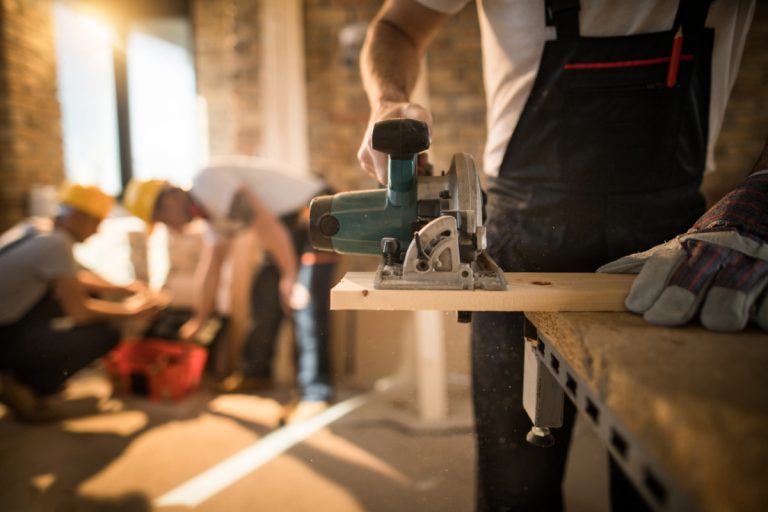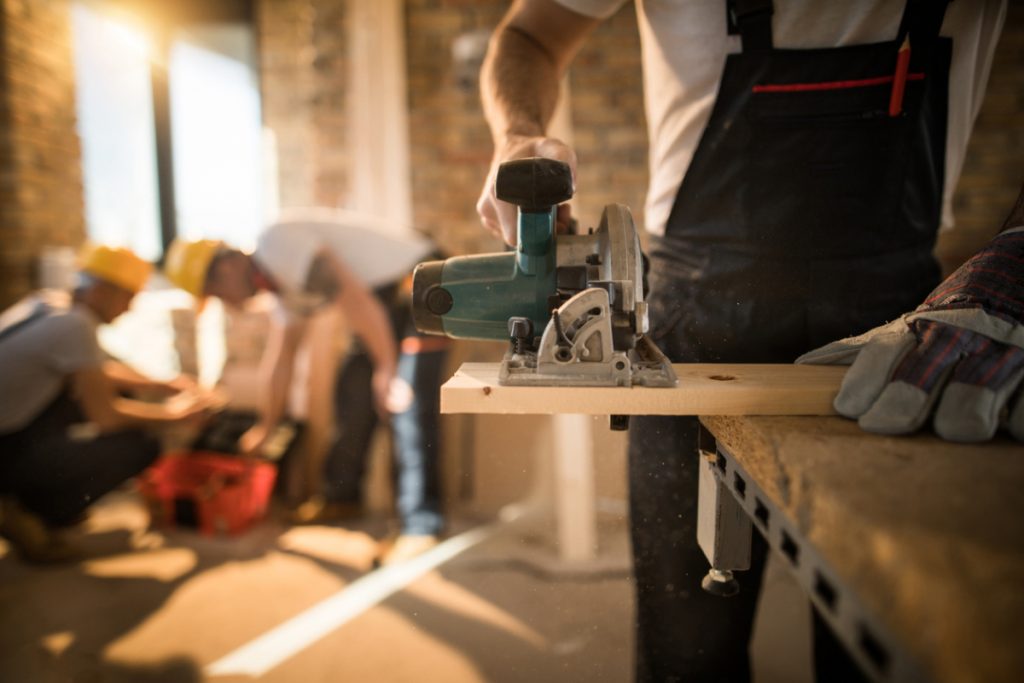 Ready to get your project off the ground? Use our handy Directory to find true experts right on your doorstep.
Featured image: iStock/ fizkes
Want to read more about renovating? Find out how to start renovating your kitchen.
About Post Author