The entrance hall of a property is important, it's the first impression but also one of the most underrated spaces in a home, in my opinion. We use our entrance hall for a lot – storage of coats, shoes, boots – but for my family it is also where we gather together before (sometimes rather frantically) leaving the house.
I had a few key things on my wishlist for our new space:
Somewhere to store a lot of shoes, which can also transform into a seat for my little boys to use as they learn to put their own shoes on.
Enough coat hooks for all of our coats and a shorter one so the boys can hang their own coats up.
Hardwearing but beautiful flooring that can get trampled on with muddy feet after a walk but be wiped clean just as easily.
But first I needed a front door (well, side door now, technically). Now that the utility build and decoration was done and the door had moved around to the side of the property, I needed to find a front door. Who knew that there was such a spectrum of front door options? I had some ridiculous quotes that were way out of our price range for handmade doors and I'm sure that these would've been worth every penny and absolutely stunning, but the budget had to stretch. So in the end we settled for a solid wood, off-the-shelf number which I then painted in Farrow & Ball, Oval Room Blue. I painted the dummy front door (which was now blocked up from the inside) the same colour and added a black metal 'please use side door' sign, which I had handmade from Etsy.
For the entrance hall I decided to use the same tiler I had previously used in the utility room and I picked some cream and brown tones in all different patterns. I shopped around for tiles, but I didn't want anything that was too much of a statement for the entrance hall, mainly because I knew the bathroom floor tiles would be bold and striking and with these two rooms next to each other I thought it might be too much.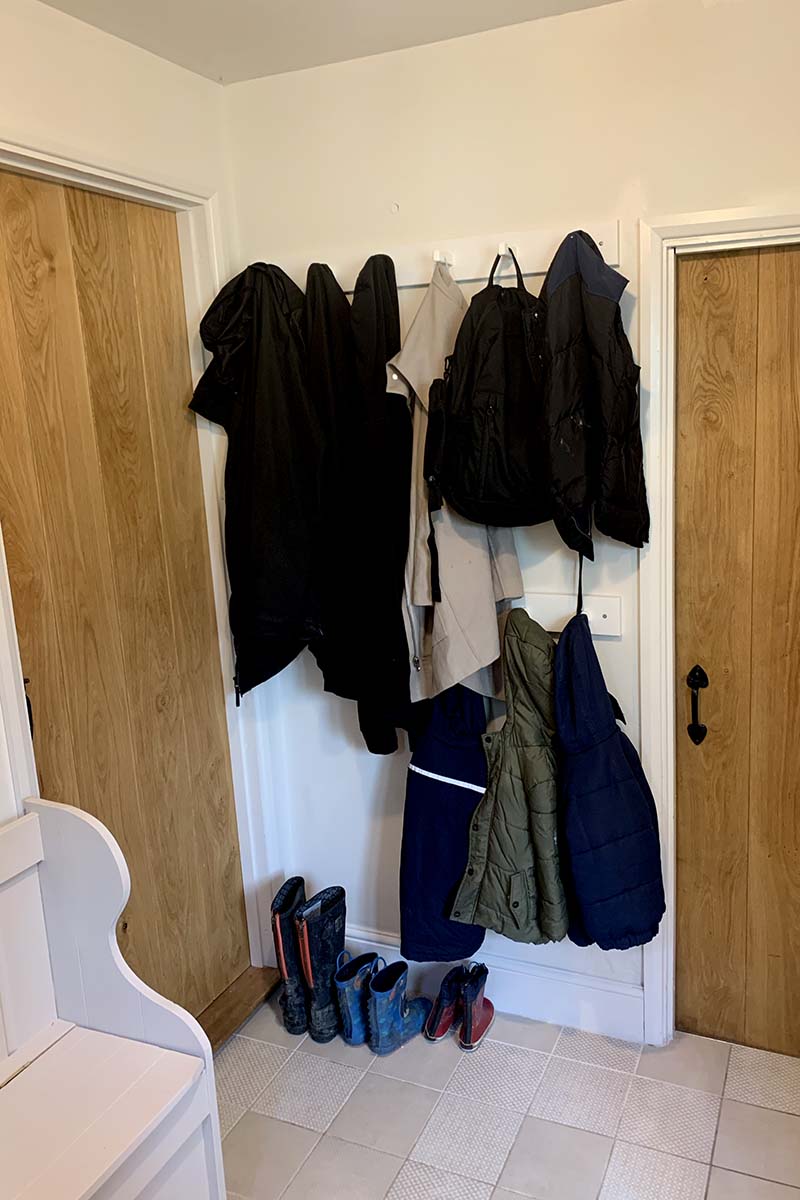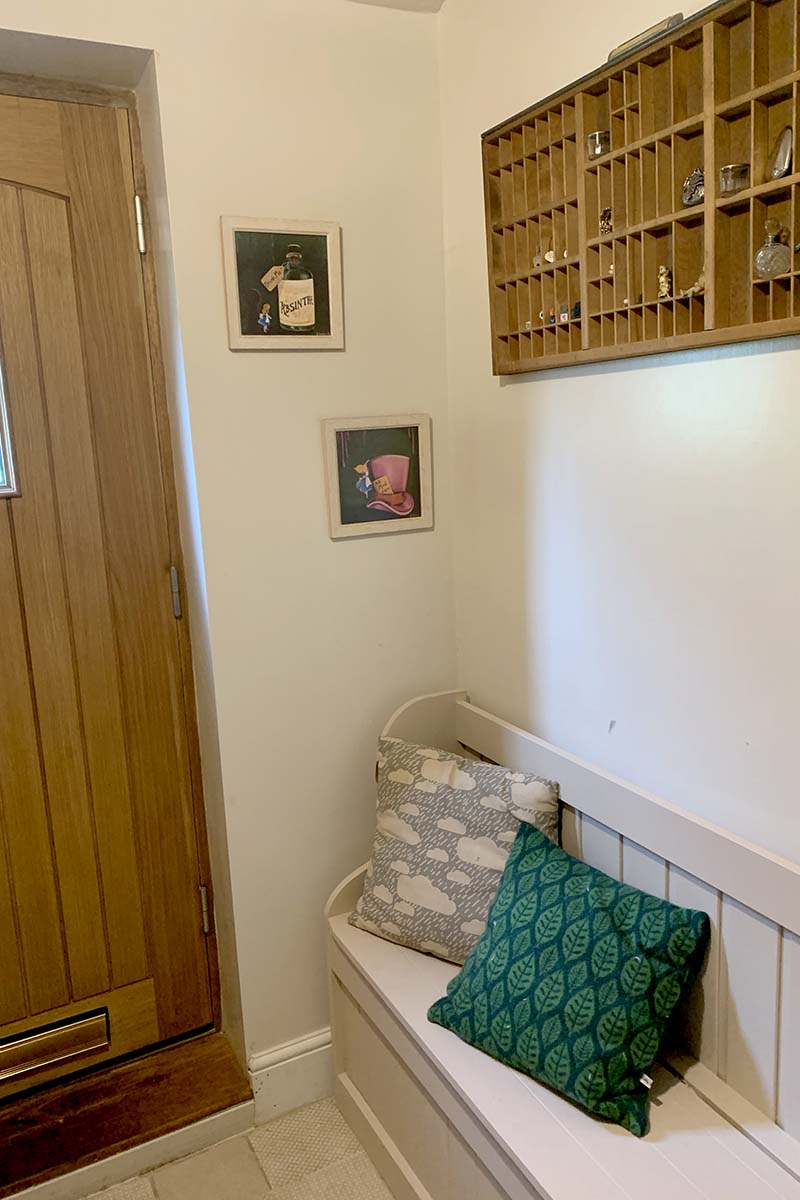 There are four doors in the entrance hall coming from outside and going to the bathroom, utility room and into the rest of the house so we needed to buy a lot of new doors for this space. I spent more time than I'd like to remember trawling the internet for original Victorian internal doors, but this proved to be tricky as trying to find three doors the same and all within easy enough access to collect in no mean feat. In the end a friend recommended Howdens solid oak internal doors and I love them. They match the age and style of the house perfectly and are excellent quality.
For the walls and finishing touches we chose a soft cream to compliment the floor tiles. I had to really drag myself away from grey for the entrance hall, through fear that if I didn't, I would turn the entire house tones of grey and slate (I do love grey!).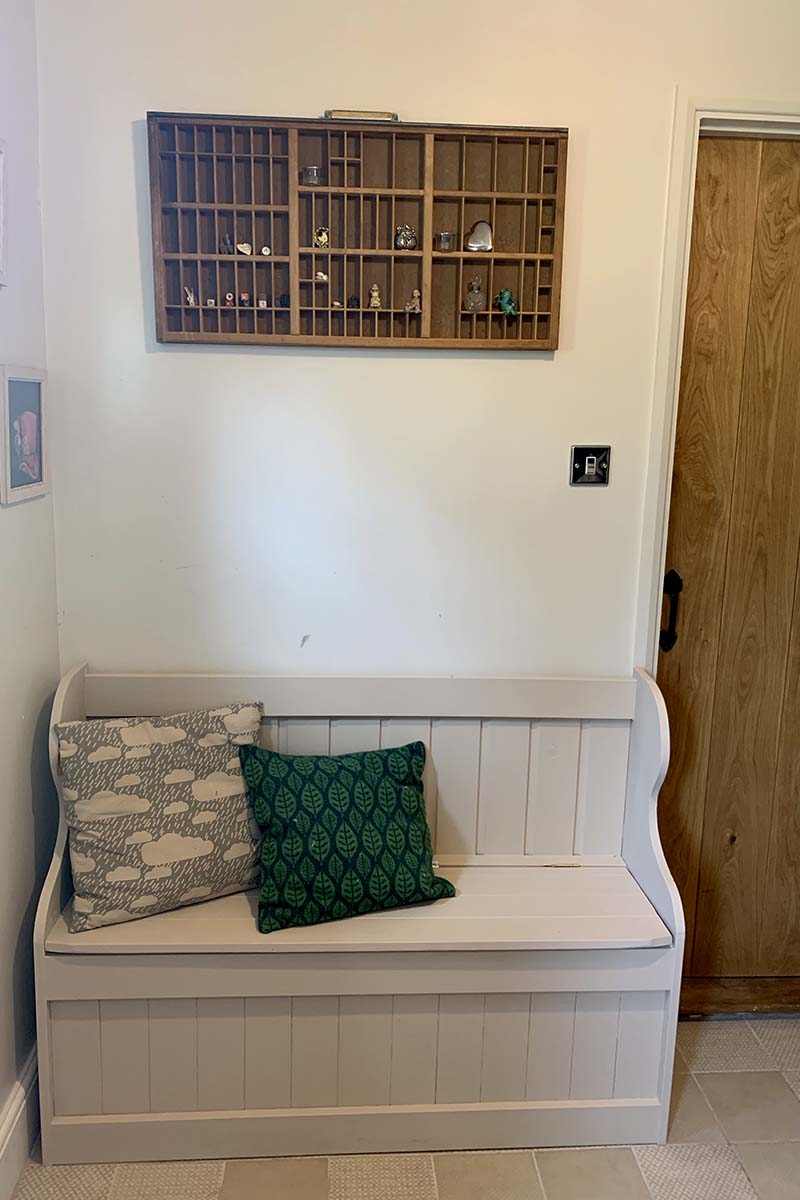 Finally, I desperately needed shoe storage and coat hooks. It had been months of piling our shoes beside the door and we needed to invest in an entrance hall storage bench. My dream would have been to have a big one made from oak with coat hooks and lots of storage, but the budget didn't stretch. With a stroke of luck, I found a carpenter who would make us a small storage bench from pine (to keep costs down) and then I could paint it but it would be a three hour round trip to collect the bench – it was well worth it, especially knowing that I have supported a small business. I bought an antique printer's tray and hung this on the wall. I have always wanted one to fill with bits and bobs that each have a memory attached to them. It's a bit empty at the moment but I'm sure in no time it'll get filled.
Now there is just enough time to take a breath and collect some inspiration on Pinterest before we move onto the bathroom with only one in the house this will be an interesting project, I'm sure!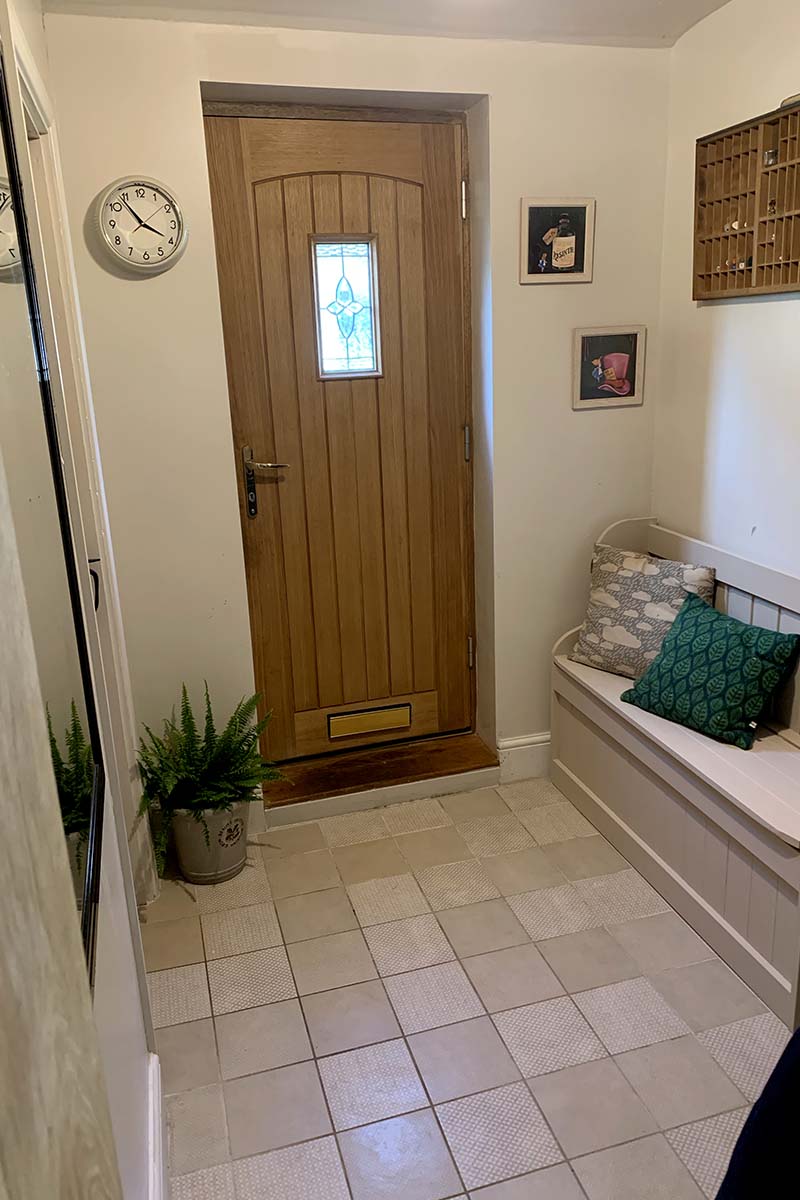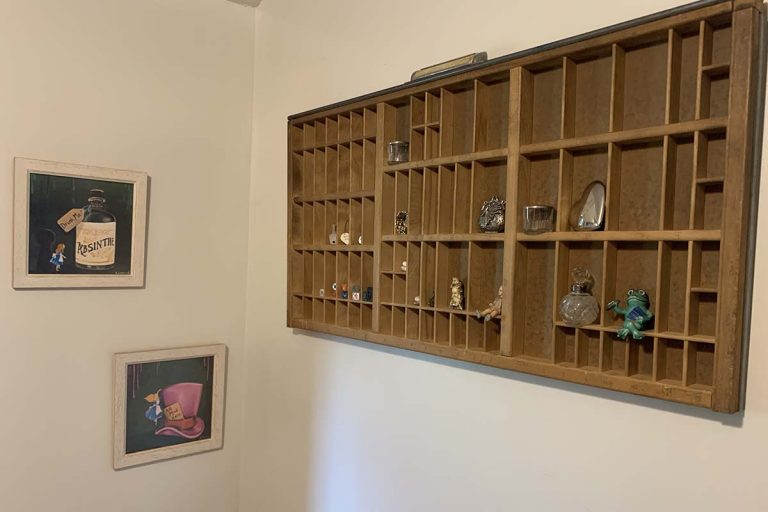 Read more First Time Renovator blogs in the series.
About Post Author