Researching colourful kitchens is one of the most enjoyable things to do when renovating your space if you ask me – there's so much beautiful inspiration on offer. From green kitchens and dark and moody designs to modern pastels and neutrals, there really is something for everyone. However, it is that exact reason why picking a shade for your new kitchen is also one of the hardest things to do. So, to help you make your decision, and filter down your favourite, I've rounded up all the inspiration you need in one place. All that's left then is to make that all-important colour decision.
Which colours are popular?
Red and yellow and pink and blue – no, I'm not about to burst into a children't nursery rhyme. But instead am listing just some of the possibilities of colourful kitchens that you can have for your new decor.
Blue has certainly been a firm favourite in households across the UK in recent years. However, you could argue that green has now taken over as the colour, from sage to dark forest tones. Although, I've seen a rise in the use of pastels as well.
So, which is right for you?
My main advice before reading this article is try not to follow trends – as you may end up hating your choice in a couple of year's time. Which might be costly to change. So, be sure to actually like the colour you pick – whether or not it's in fashion at the moment.
That being said – trends are trends for a reason. Because they look good. Below I've popped together galleries and advice on some of the most popular looks at the moment to help get your inspiration flowing.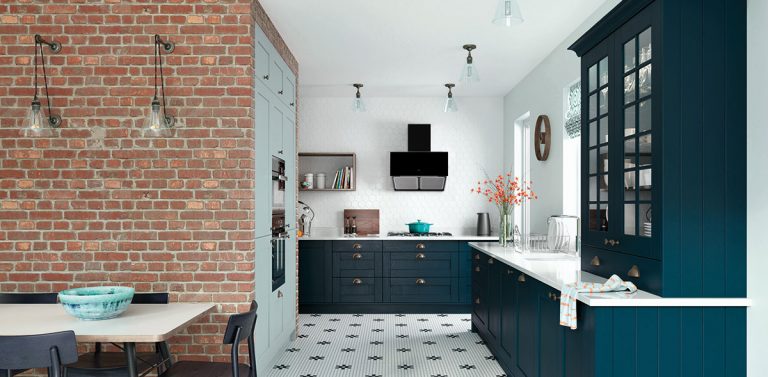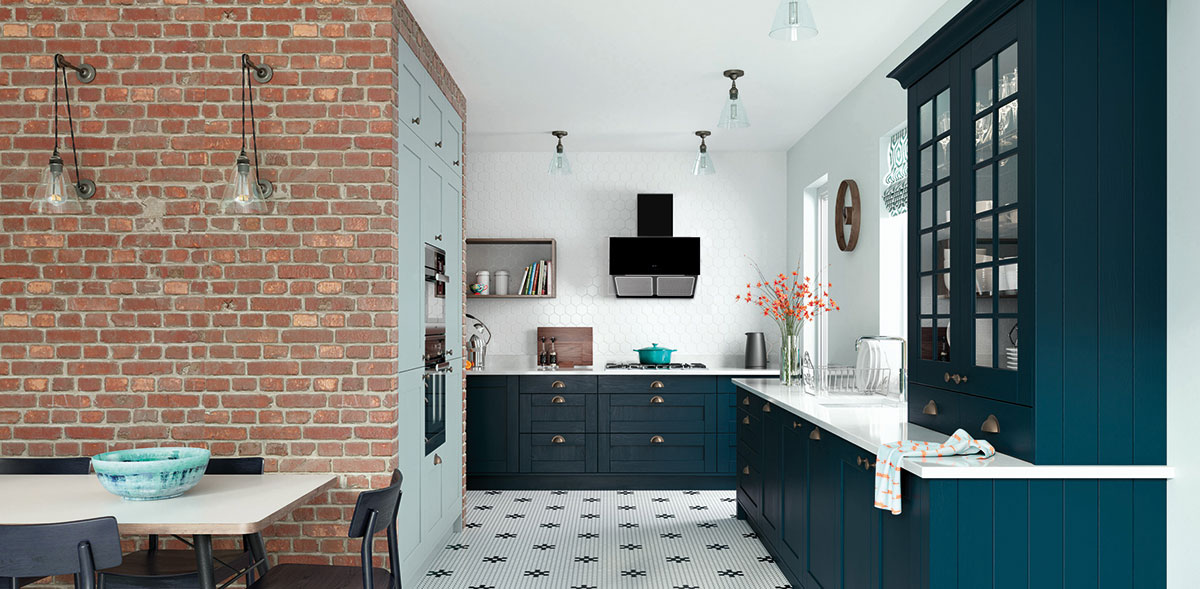 Maximalist, minimalist, Scandi, traditional, country – blue works for them all. However, if you look up blue kitchens on social media or Pinterest, you're most likely to see dark navy shades dominate. And, these tones are usually pared with Shaker-style cabinets.
However, if you want something a little different then a paler, pastel shade works perfectly for a calm and relaxing space. They're also a bit more neutral than those in more daring shades, but still add a splash of fun.
Then there's always a more teal shade – not quite green, not quite blue, that works perfectly for more modern, or classic-contemporary kitchens. Influencer Lily Pebbles chose this colour for her kitchen renovation.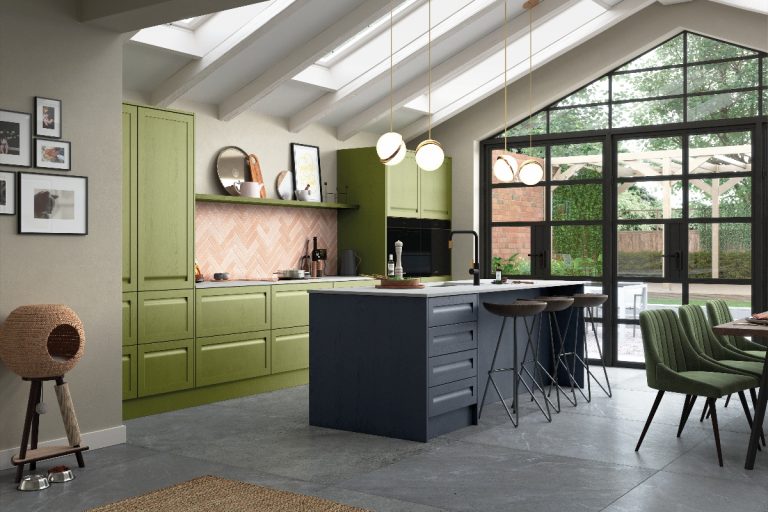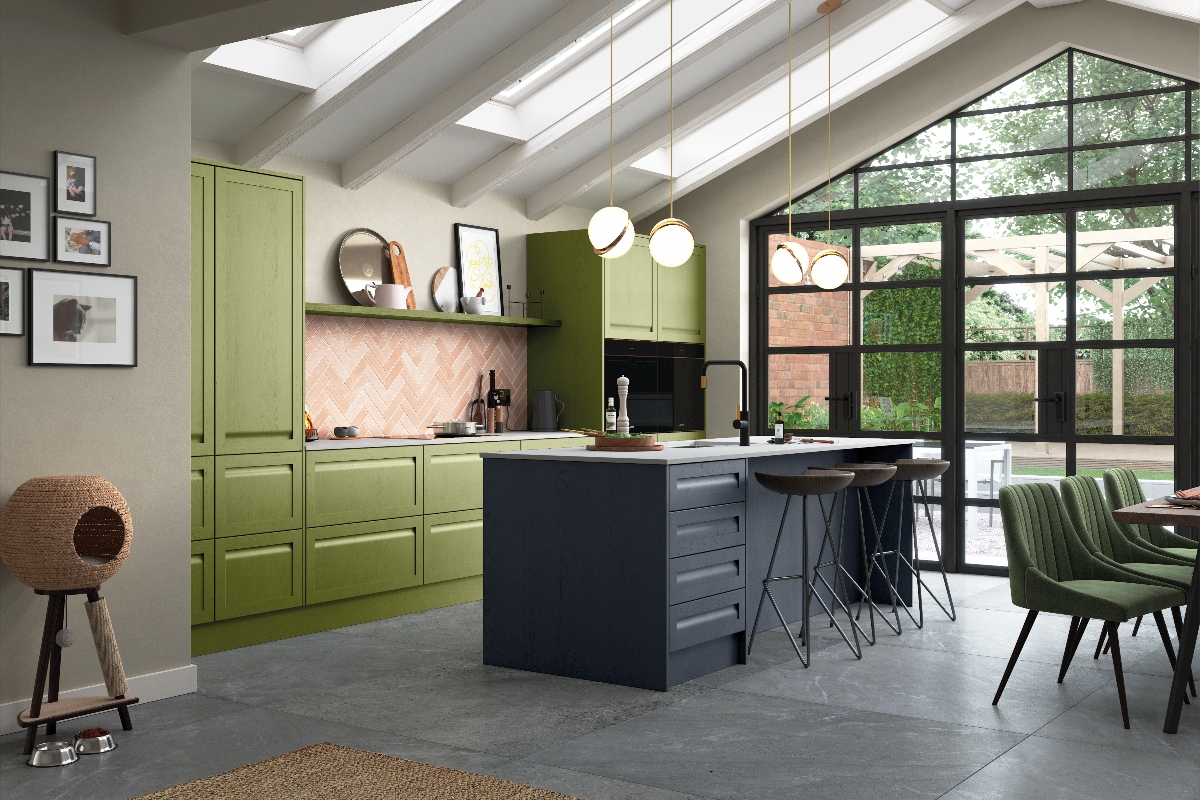 My favourite shade for a kitchen at the moment: green. I especially love the more earthy, olive tones, paired with brass or gold accessories and a statement marble. However, I also like the mint shades, especially when mixed with pink elsewhere.
Sage works brilliantly in country-style kitchens with stone floors and wooden worktops. While dark green can work in more modern spaces with an industrial vibe.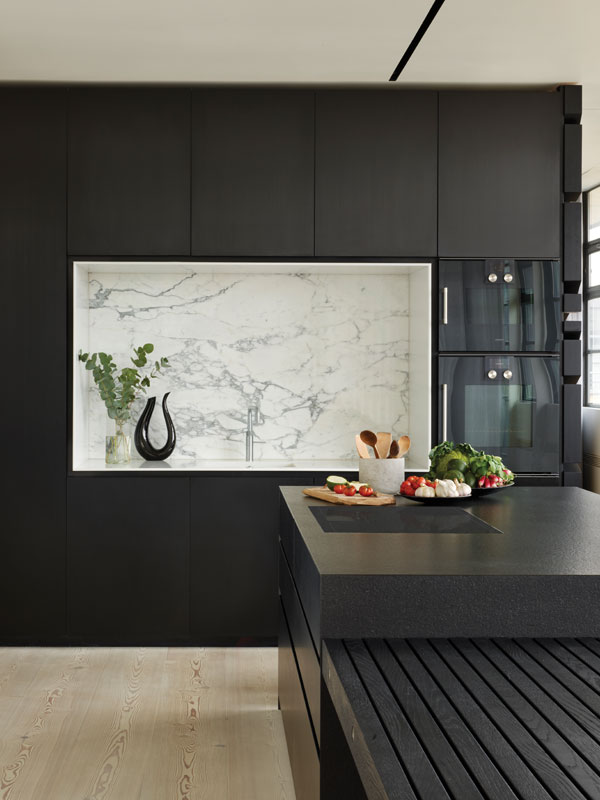 Black kitchens are incredibly striking, and were everywhere at the KBB show in 2020 and are now a firm favourite at home too.
Perfect for the industrial or maximalist look, they can be the perfect base for statement accessories, such as metal taps, or cement flooring.
Just be sure to have enough natural light in your space if you're thinking of having a black kitchen to balance it all out (and actually see what you're doing).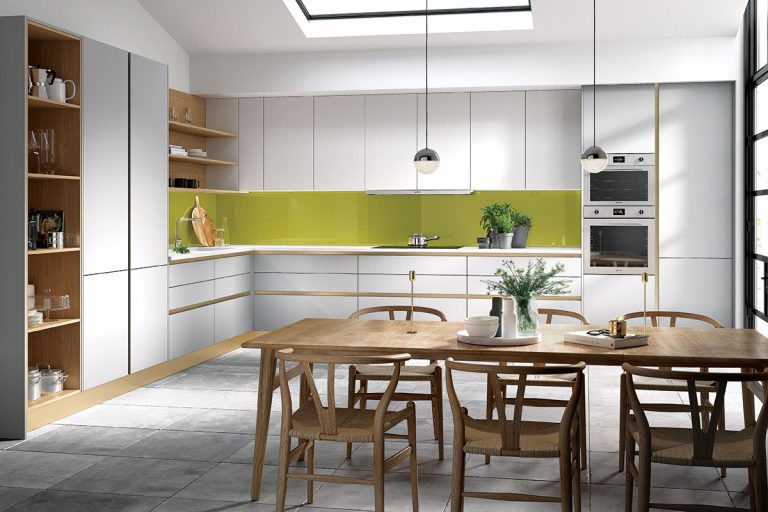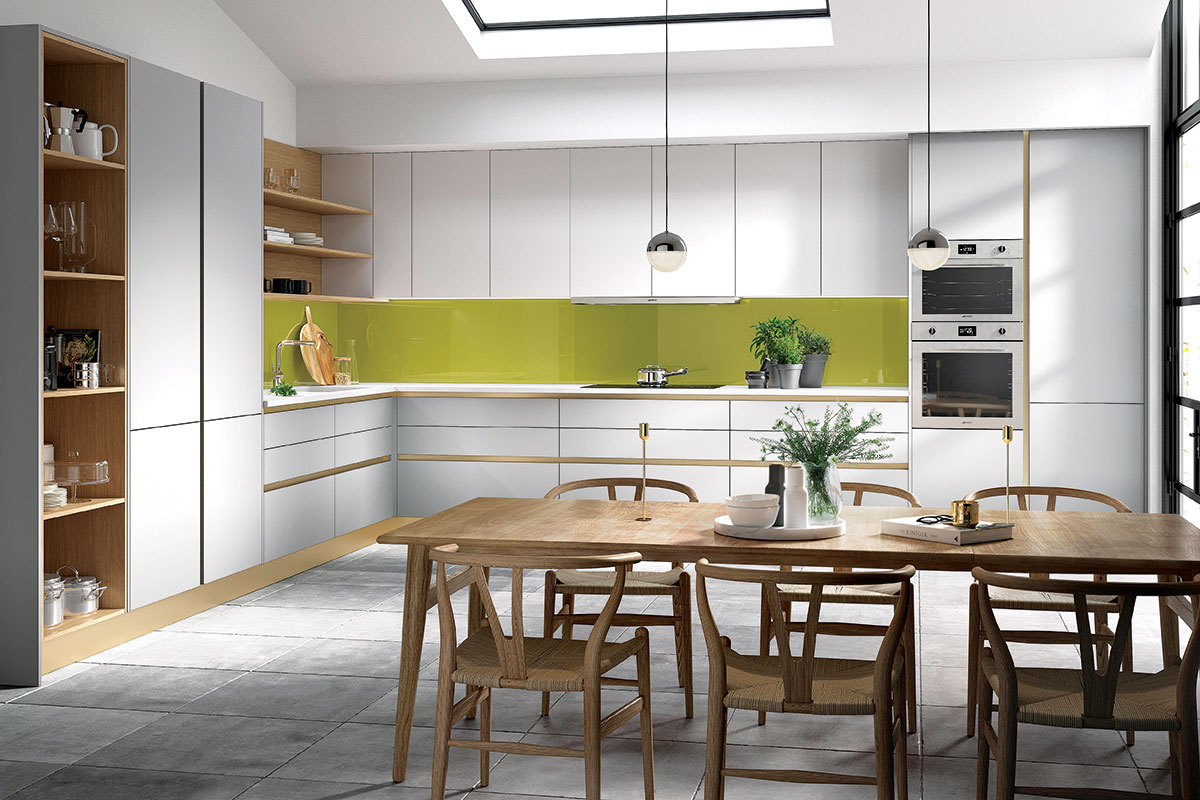 Controversial – including white kitchen in my colourful kitchens guide, I know. However, hear me out. You can still have a colourful kitchen with white cabinetry. This way it means you can update the palette more easily, if you're the type of person to change their tastes every couple of years.
Think quirky wallpaper, splashbacks, colourful appliances, rugs, house plants, ornaments, furniture and accessories to really brighten up the space.
So, which is your favourite?
About Post Author