Love to entertain? Prepping for the hoards decamping to your place? Or are you a regular host and everyone simple knows your house is where the party's at? Nothing really beats getting your loved ones together in the comfort of your own home where you have everything you need close to hand, lots of comfy places to sit and entertainment on tap. So here are our kitchen must-haves for entertaining.
Kitchen must-haves for entertaining are essential. Even if it's a small gathering of your nearest and dearest, a kitchen party is a kitchen party right? And you need the space for dancing around in your pyjamas just as much as you do as when you're in your glad rags. A kitchen made for entertaining is a winner all round if you ask me.
So, for the best house party, you need a good kitchen (living-diner too) and kitchen must-haves. And planning your room(s) around hosting means thinking about how you like to use the space day to day as well as when it's party o'clock. Here's what you'll need…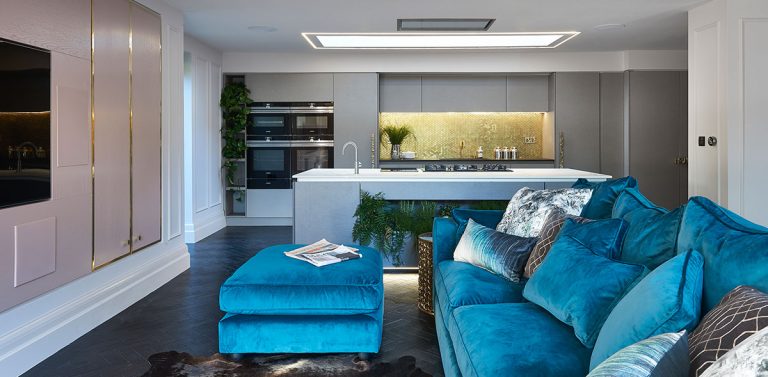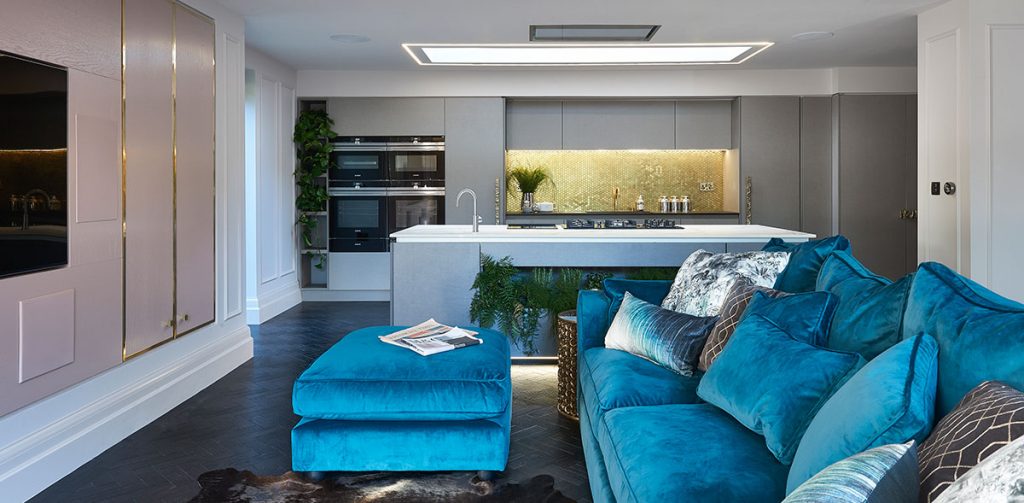 Kitchen must-haves for entertaining: a layout made for parties
We all know that most house parties end up in the kitchen – it's where the food and drink is and, well, I can't really explain why everyone always end up in there, but they invariably do. With that in mind, a room that's likely to have more than one function, such as an open-plan party space or kitchen-diner, needs clear planning to ensure it flows.

If you love to entertain, your kitchen must-haves for entertaining will ideally include some kind of island or peninsula. This will separate the working area (where you'll prep and cook) from a place to mingle without isolating you as the cook. Plus, you'll still feel part of the action while you're getting everything ready.

A U-shaped kitchen layout is efficient as it allows for the traditional working triangle that sees cooking appliances located to one side, cooling on the other, and a central sink between them.

The key is to achieve a design that enables you to move effortlessly from your kitchen to the dining and seating areas, so ensure there's as much space as you can afford between the different zones – but not so much that they end up feeling disconnected. If you've had a kitchen separate from the living and dining areas, you'll likely feel like you definitely don't want that.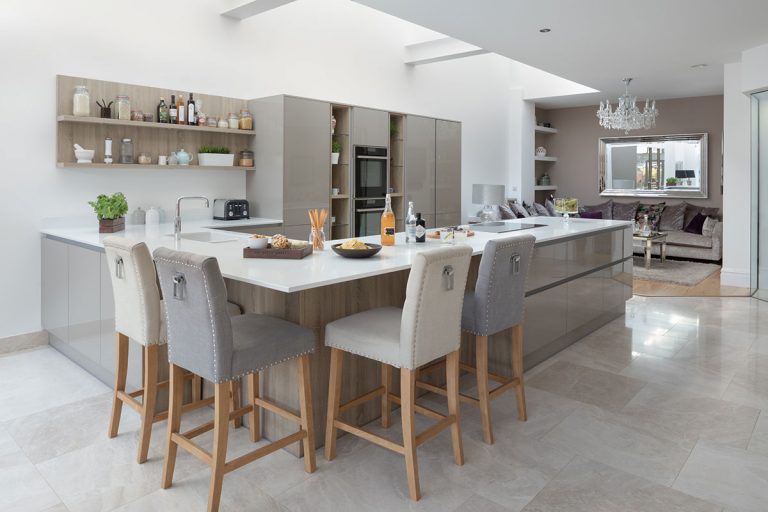 Kitchen must-haves for entertaining: Enough seating for everyone
No emergency chairs from the garage here please. Investing in an extending design ensures there will be enough room to seat all your guests when you have a party, but without compromising on space when it's just the family sitting down for dinner.
When placing your table, allow plenty of room for people to push back their chairs comfortably at the end of a meal without blocking walkways and doorways or crashing into walls. Having enough chairs without cluttering your space on a day-to-day-basis can be an issue, but a few folding ones can easily be stored away and brought out when required.
And what about incorporating a banquette seat into your design? Practical, great-looking and comfy – winner!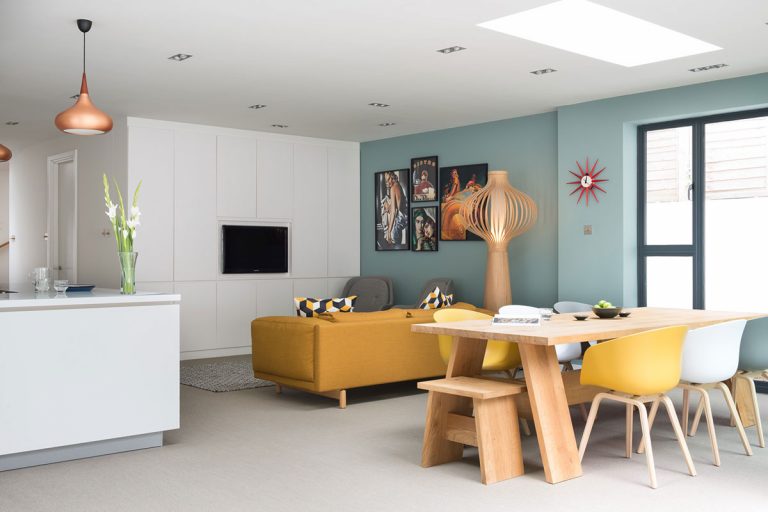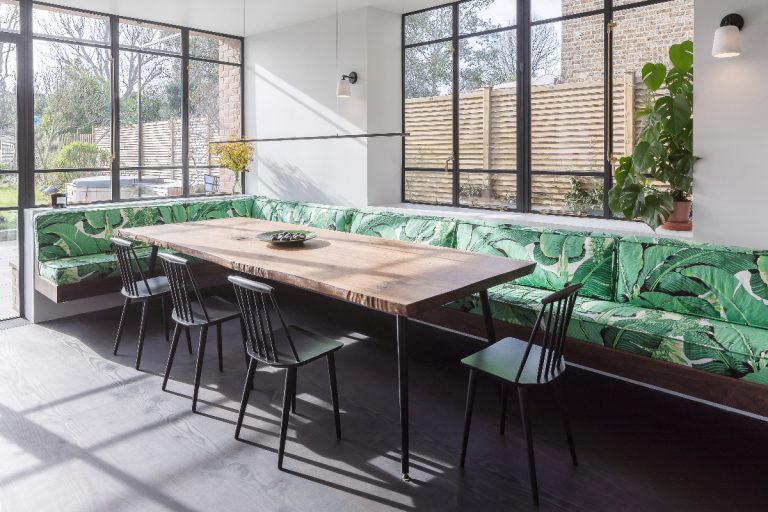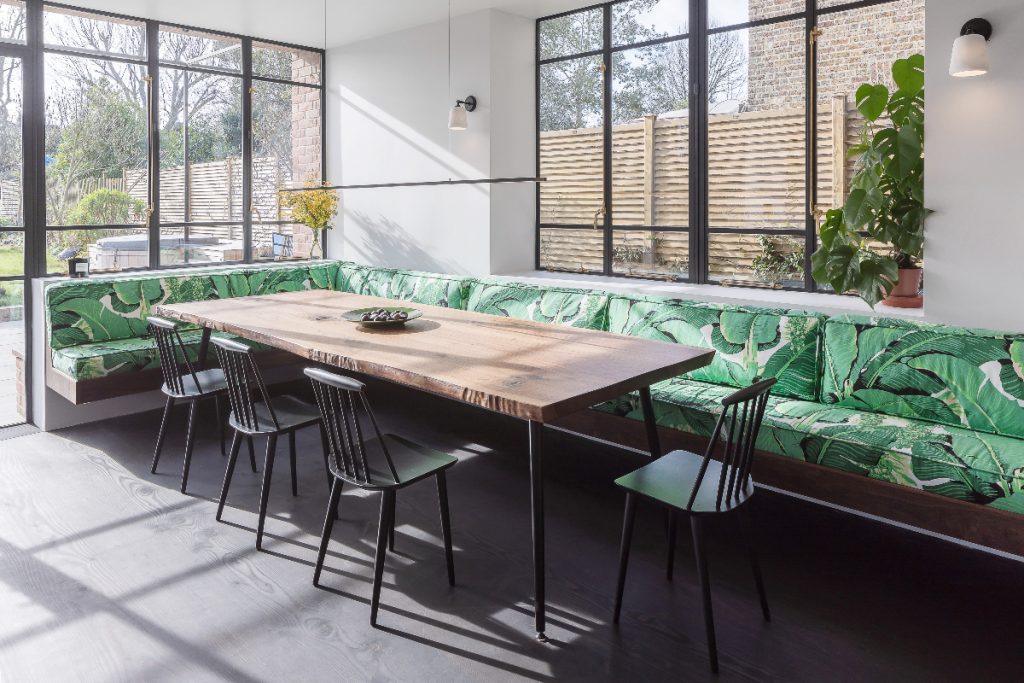 Kitchen must-haves for entertaining: a bar area
You can't log on to Instagram without seeing a bar cart laden with gins of all varieties and the homes featured in KBB often have a wine unit or dedicated bar area stocked to the brim. I always wonder how the owners keep them so well stocked.
A home bar is THE must-have in a kitchen made for entertaining and have risen in popularity tenfold in recent years.
Allocate a unit or area within your open-plan space as a bar, complete with fridge, mini-freezer, wine storage, internal storage at eye-level for glasses and drawers below to hold bar accessories. Remember to include plumbing and electric points if you plan to do this, though.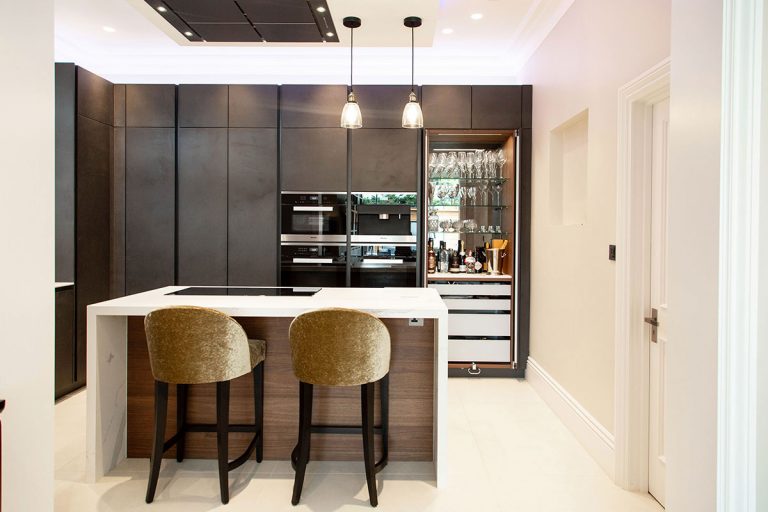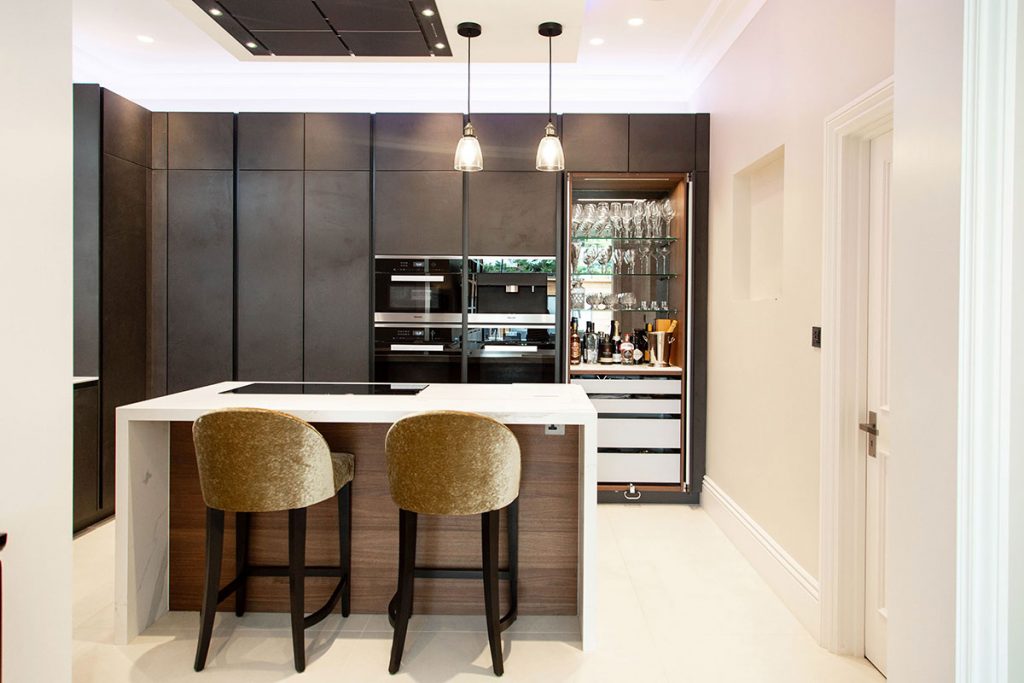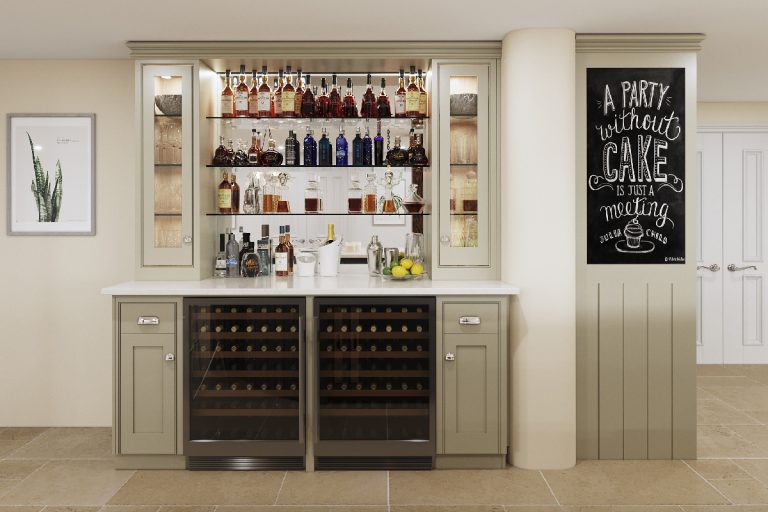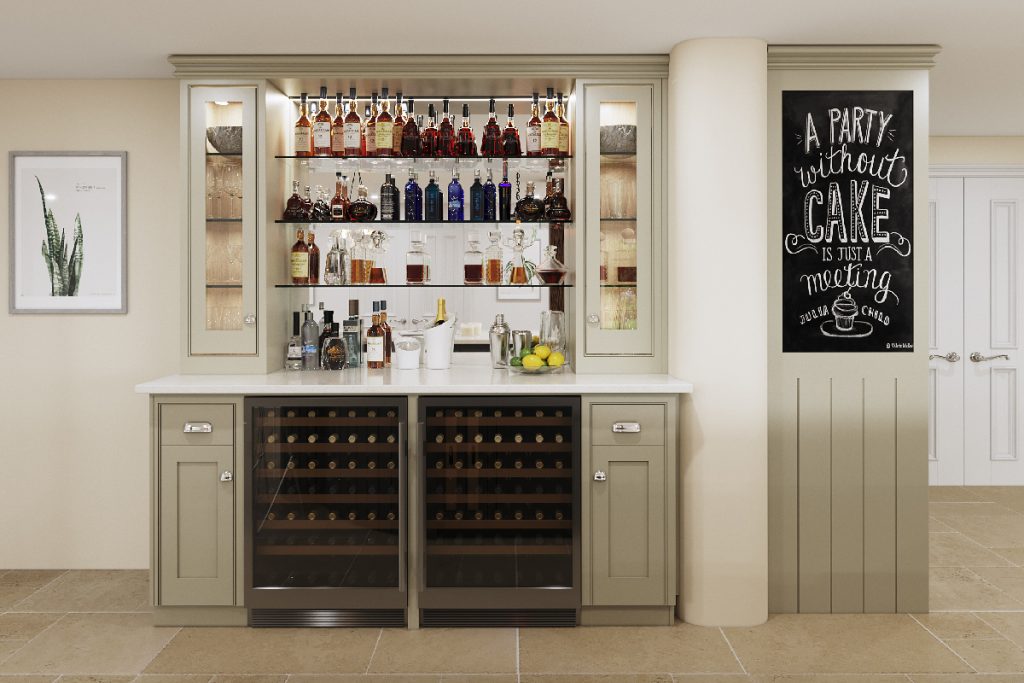 Kitchen must-haves for entertaining: a serving station
Who doesn't love a buffet? Even if you're hosting a dinner party with a sit-down meal, you'll likely need space for pre-dinner nibbles and post-dinner snacks. You can never have enough crisps in my book.

What kind of space you'll need for serving will largely depend on what kind of entertaining you plan to do, as small intimate gatherings and, if you really love to entertain, big parties require different solutions.

If you're catering for lots of guests, having a dedicated island will help things go smoothly. Include cupboards or drawers facing out towards the dining area to give any helping hands easy access to plates, linen, glasses, and tableware without anyone getting in the way of the cook. For smaller crowds, consider adding an overhang to the island – so guest can comfortably perch and chat.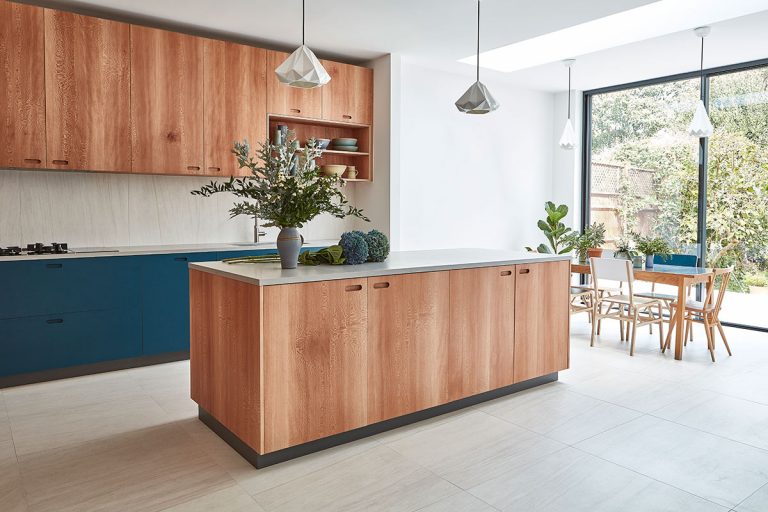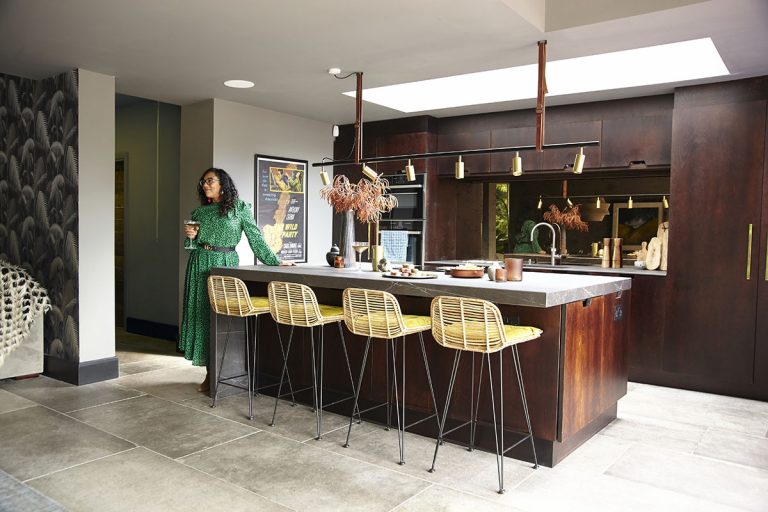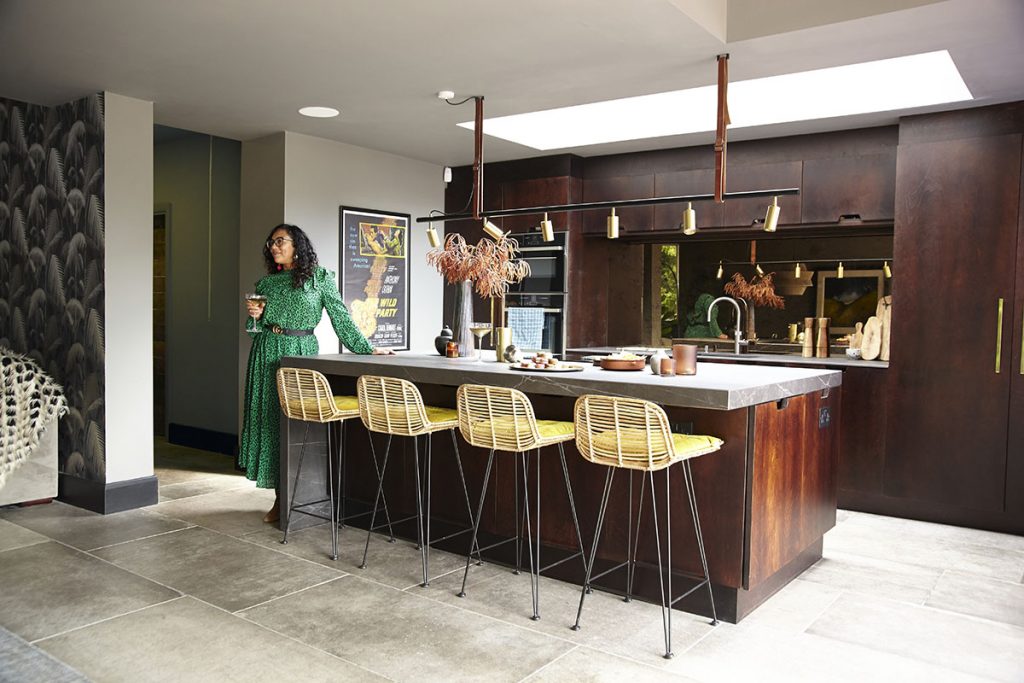 Storage, storage, storage
I'll say it again: storage. Make sure your kitchen has plenty of efficient internal storage and place it where it's needed most.
Pan drawers are best kept by the hob and oven, a dishwasher close to crockery and glass cupboards, plus a dedicated larder next to the fridge.
At the same time, the traditional larder cupboard has undergone a transition from simple dry storage to a dedicated cabinet for breakfast items – i.e THE breakfast cupboard. The organisation dream.
One thing that's often overlooked: good bins. If you have space, dedicate a drawer close to your prep area for built-in compartmentalised waste, food waste and recycling bins, or invest in freestanding designs with the same sections to keep your waste organised.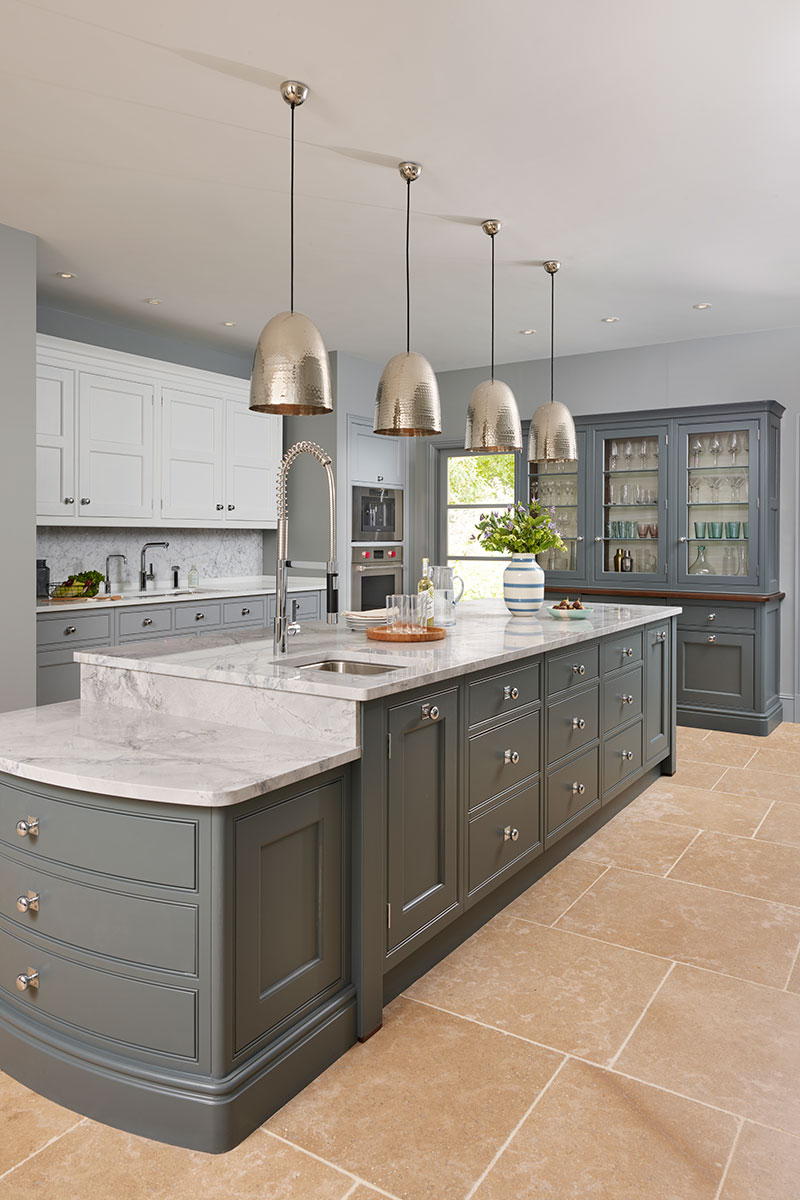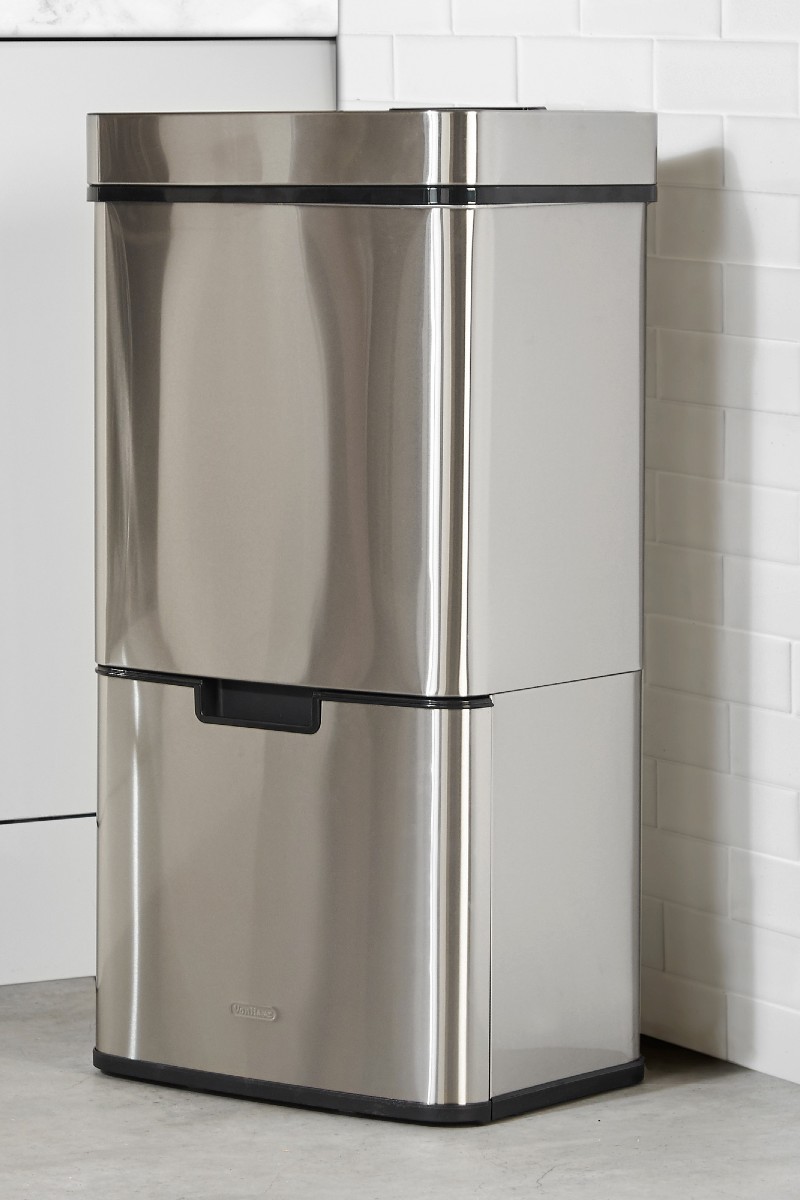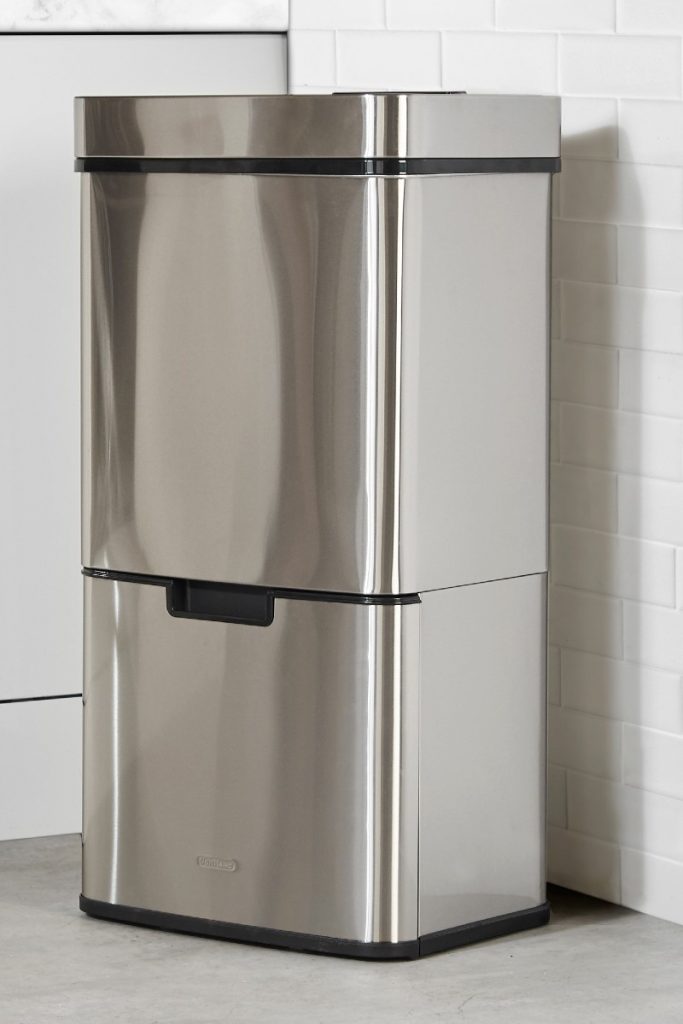 Appliances that really cut the mustard (and look great too)
Consider two points when planning your appliances. Firstly, where you'll put them, and secondly, how they might compromise the use of the space when you want to relax.
Banking ovens side by side or on top of each other is an efficient way of containing the cooking area – particularly helpful if you have children.
Ideally, this would be in a defined kitchen, possibly blocked off by an island. If yours is likely to be the main gathering area, include an induction hob. This is safer than having an open gas flame. Alternatively, place it elsewhere.
A wine storage unit just outside the main cooking area will allow guests to help themselves to a drink without getting in your way.
Consider a second dishwasher so one can be loaded while the other is cleaning. And warming drawers if you're likely to cook in batches.
An extractor can make or break the ambience, so select one efficient enough to get rid of any lingering smells once you and your guests move from to the seating area for after-dinner drinks.
Noise is a big issue in open-plan spaces so look for appliances that operate at around 60dB. This is below the levels of normal conversation. Check out our round-up of quiet appliances for extra hush.
Mood lighting
No one wants the bright glare of task lighting when the evening wears on, do they?

A party great ambiance relies heavily on ingenious lighting schemes, and multi-functional rooms need this in spades.

Go for brighter task lighting in your cooking and cleaning up areas, including ceiling downlights and under-unit fittings. Ambient lighting for areas you'll be sitting, for example pendants above the island, dining table or peninsula or table or floor lamps. And accent lighting in the kitchen for a relaxing glow when dinner is done. So LED strips under a breakfast bar, an island, or within wall units, adding visual impact (this works really well at night).

Remember to ask your electrician to include dimmer switches so you have ultimate control of your lighting – and the mood.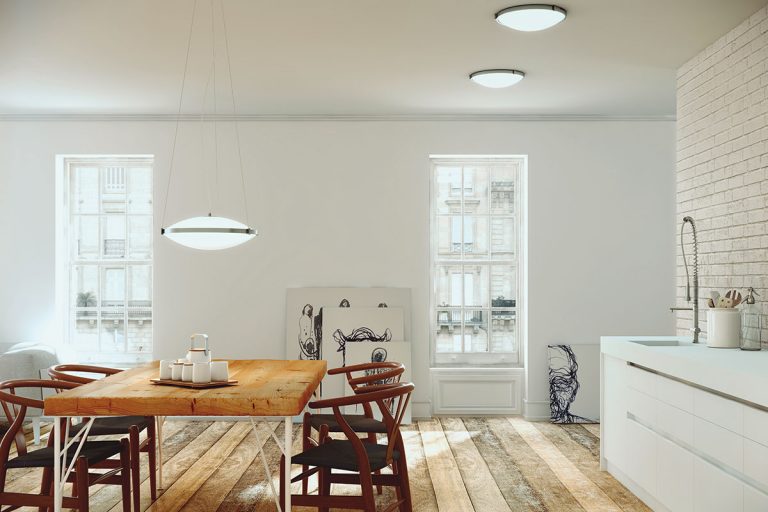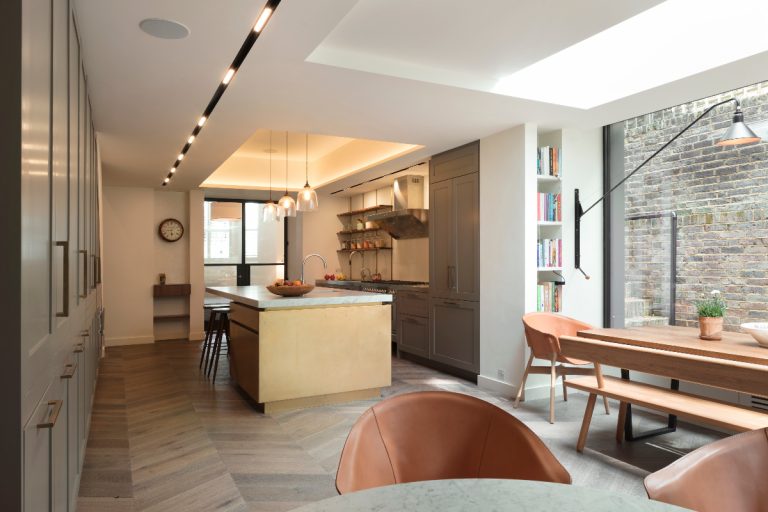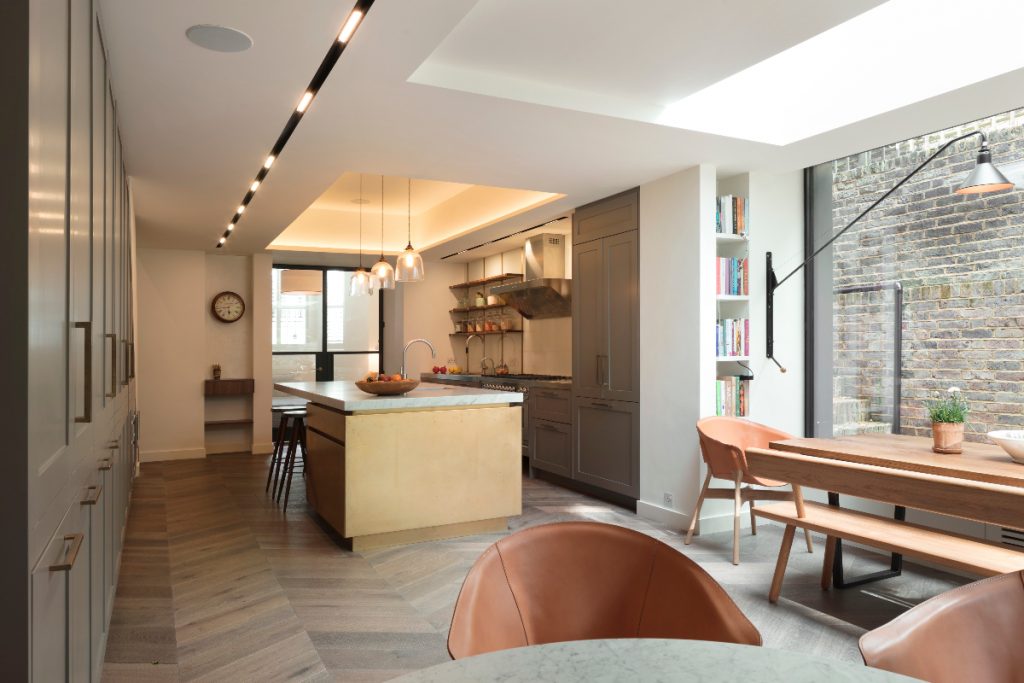 Somewhere to hide the clutter
Want to keep kitchen mess out of sight and out of mind? Then a raised area on an island or peninsula to conceal cooking debris is a great solution.
But go further than that and create a utility room, complete with sink and storage. You can dump dirty dishes, leftovers, general mess and anything you'd rather keep out of sight. Just remember to redirect any guests who dare to go near it – you don't want to spoil the illusion of tidiness.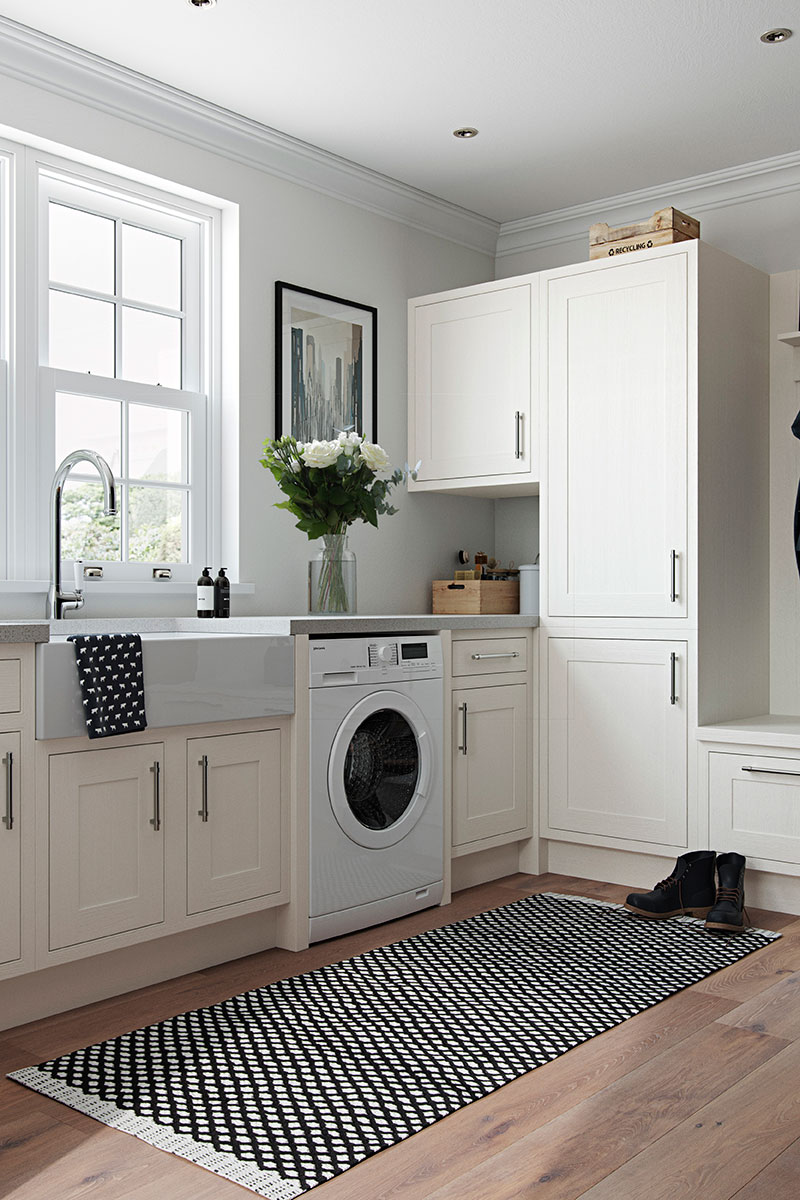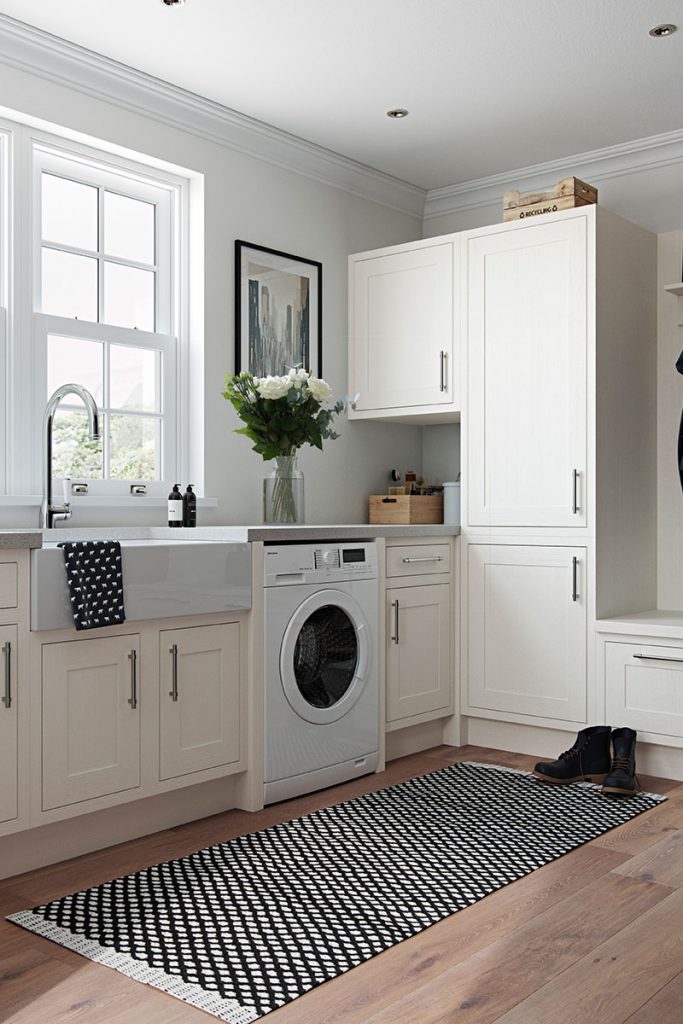 Some space for quiet time
OK, so not quite what you'd expect from a party space. But if you've been expertly hosting all day or all night, you'll be thankful of a little nook. You you can sit down, relax and say a few "ahhhs".
Keep parts of the room defined. Either by actually using broken-plan ideas including screens, low walls, and furniture as physical separations. Or by visual breaks in the form of colours, textures, and soft furnishings. Flow isn't only about floor area – it's about look, too. Choose a particular shade, texture, or a single flooring material that runs throughout.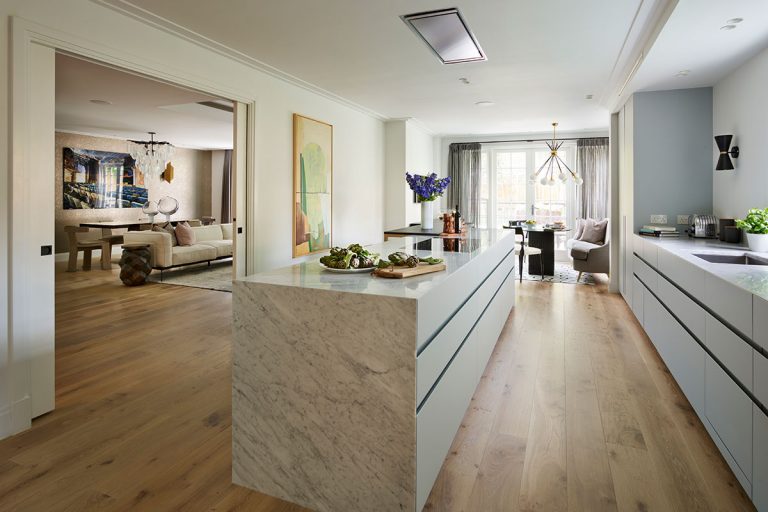 An unbeatable entertainment system
Smart home hubs like Amazon Echo and Google Home, Wifi-enabled appliances with music streaming connectivity. Integrated, multi-room speakers, smart TVs with streaming services. You name it, we're living in a super-connected home entertainment bubble. Keep adults and kids entertained with films, music (create your own playlists) and digital games. Then, if all else fails, there's always Trivial Pursuit or Monopoly, but go into playing these with caution. We all know how fiercely competitive they can become.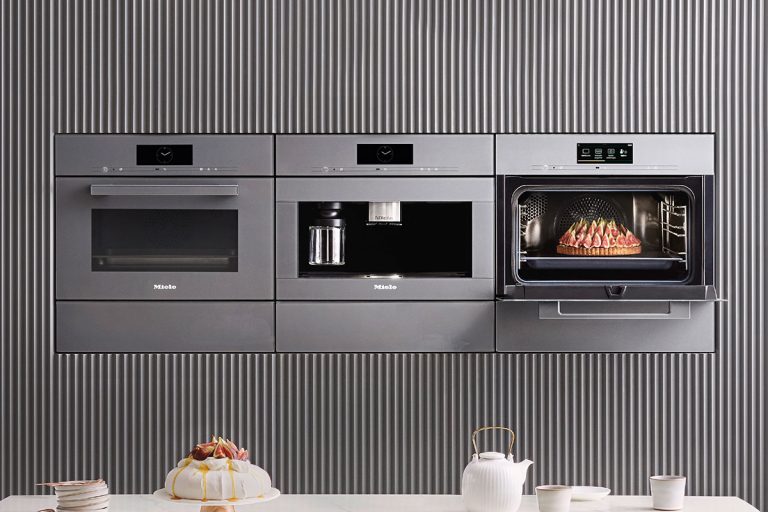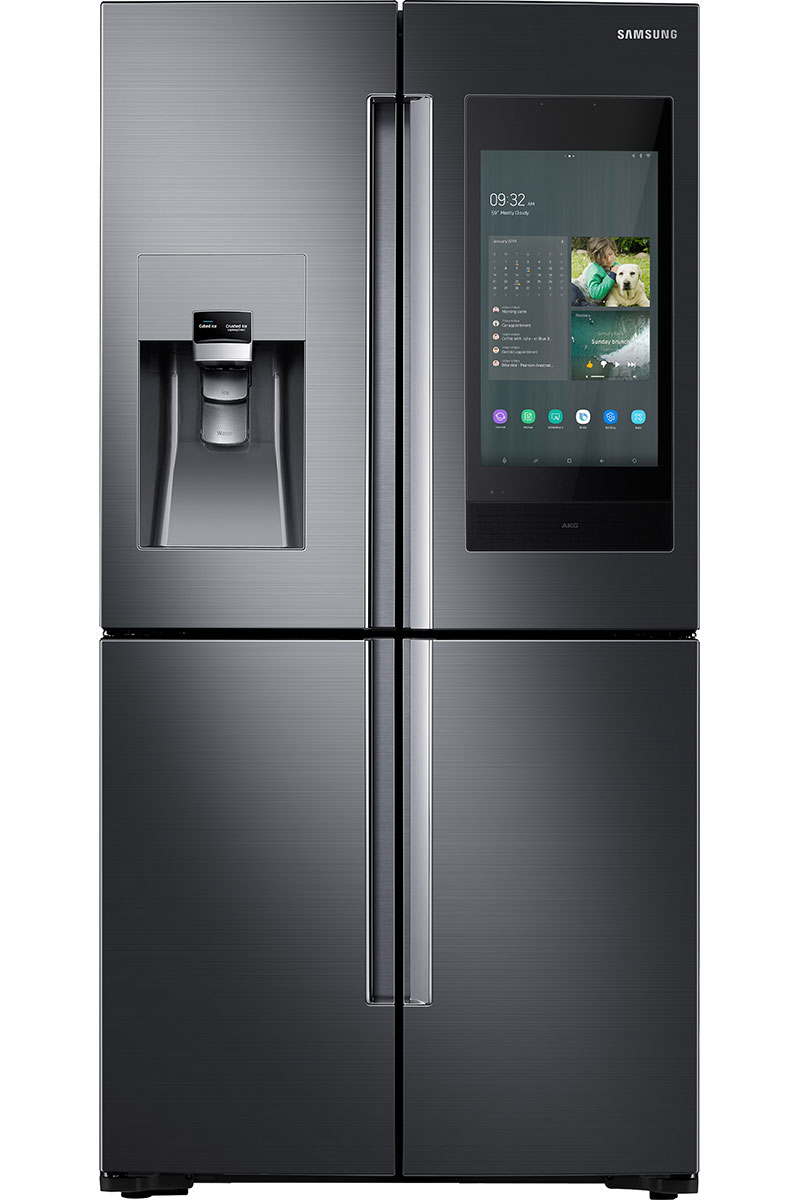 So if you love to entertain, with all of these features, you'll not only impress guests with your party prowess. You'll also ensure it all runs smoothly with as little stress as possible.
Oh, and if you have a smart home hub, ask it to play the decades music quiz. I highly recommend it.
So, did you love this feature on kitchen must-haves for entertaining? Then check out our feature on amazing wine cabinets.
About Post Author