Buying the right bed and mattress, finding the perfect pillows, duvets, and bedding, then researching sleep tips and aromatherapy, plus testing the latest tech – you name it, we've got it covered.
We love a good night's sleep. And that's why we're bringing you our ultimate guide to achieving the most restful snooze. So, how to sleep better, you ask? Well, if you've been searching for the right recipe to a good night's sleep, get your pen and paper out because we've compiled our findings and expertise in this complete guide.
And don't worry, we know there's more to it than telling you to avoid alcohol or a big meal, or to stop watching TV late at night. So, we're delving into the best bedroom design tips and expert advice on creating the perfect sleep environment. Ready? Then let's begin…
Buying the right bed is important. So, how do you go about finding the best one for you? Well, after visiting plenty of showrooms around London and testing different mattresses, as well as chatting to the experts, Georgina has cracked the code to buying the ideal bed.
So, why not watch this video to find out for yourself and come this way to join her on the journey?
We spend around a third of our lives in bed, so choosing the right mattress is crucial. Memory foam, pocket-sprung, mixed materials – there are so many options to choose from. Stefanie has broken down the different types of mattresses to make it easier to find the right one for you.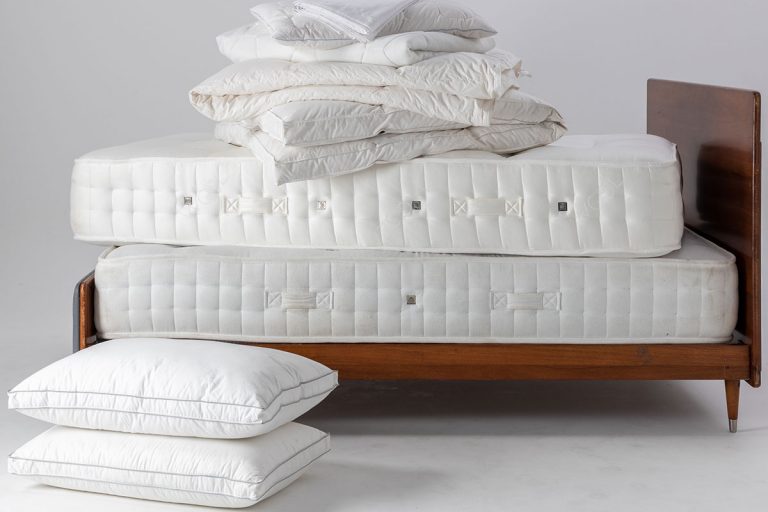 And not to mention the additional features. Think hypoallergenic, anti-bacterial and temperature-regulating benefits, support, firmness, plus the tension. So, click here to take a look at these essential shopping tips before buying your mattress.
But do you prefer sustainable mattresses? Here are nine designs that are better for you and the planet. And if you're wondering what to do with your old bed and mattress, here's what you need to know about recycling them.
However, did you know that the mattress support is equally important? So don't forget to get your bed frame sorted too. "It is a good idea to invest in a new bed base, as an old one can deteriorate a new mattress quickly," says Rebecca Mayes, sleep expert at luxury bedmaker Harrison Spinks.
We tend to focus on finding the ideal bed and investing in a good mattress but we often forget about the pillow. A wise design expert told Georgina that we should think of the pillow as the mattress for the head.
Lucinda Newbound, senior ergonomics adviser for Back in Action, recommends thinking about the way you sleep when you're looking to replace your pillow. "Are you a side sleeper, stomach sleeper or do you sleep on your back? You should also take into account your height, weight, build, and shoulder width," she says. "Your pillow should encourage the natural 'S' shape of your spine and relieve any tensions with your neck or head as these can cause discomfort."
Got sleep problems? Then it might be a while since you bought new pillows that actually support your sleep. So, read this first. We share what to consider before you make the purchase, choosing the right material and how often you need to replace them.
The pillow is not the only thing you need to look at. Enter: bedding. You don't want to overheat in a new bedding set and equally, you might want to carefully assess the technical specifications before you either buy online or in store.
Emily and Jonathan Attwood, founders of Scooms, recommend bedding made from natural materials. "Natural bedding fillings are softer, warmer and more breathable than their synthetic counterparts. Goose down, for instance, provides three to four more times air circulation, helping any moisture to escape more easily," they say.
But fear not, Lindsay has got all the tips on the three key considerations: thread count, material and getting the look you want.
Oh, let's not forget about the duvet. I told you we've covered everything, didn't I? So, it's crucial you also think about your quilt and keeping your body at a good temperature for the best night's sleep. Follow these tips for choosing the best duvet and bedding.
Now, after you've got the bases covered, it's time to plan your bedroom. From the layout and flooring to furniture and lighting, check out these seven steps to design the perfect sleep space.
We are living in a world where there is an app for everything – yes, sleeping included. The latest sleep apps can help you fall asleep faster, wake you up with ease, track your rest periods and show you how well, or not, you slept – all so you can optimise your snooze time.
We've rounded up 15 of the best sleep apps to track your sleep patterns, relax before bed and wake up gently. Ready to give one of these these digital helpers a try?


Specialists know best, so we've asked Suzy Reading, sleep expert and chartered psychologist, to share her wisdom. Spoiler alert, she talks routine, fresh air, no caffeine and limited screen time. Curious to find out more? Then, come this way for her top advice for getting the ultimate shut eye.
Plus, we've also posed the difficult question on what can you do to actually sleep better to the experts at Button & Sprung, The Sleep Council and John Lewis & Partners, just to name a few. And, good news, we found the seven steps towards getting better rest.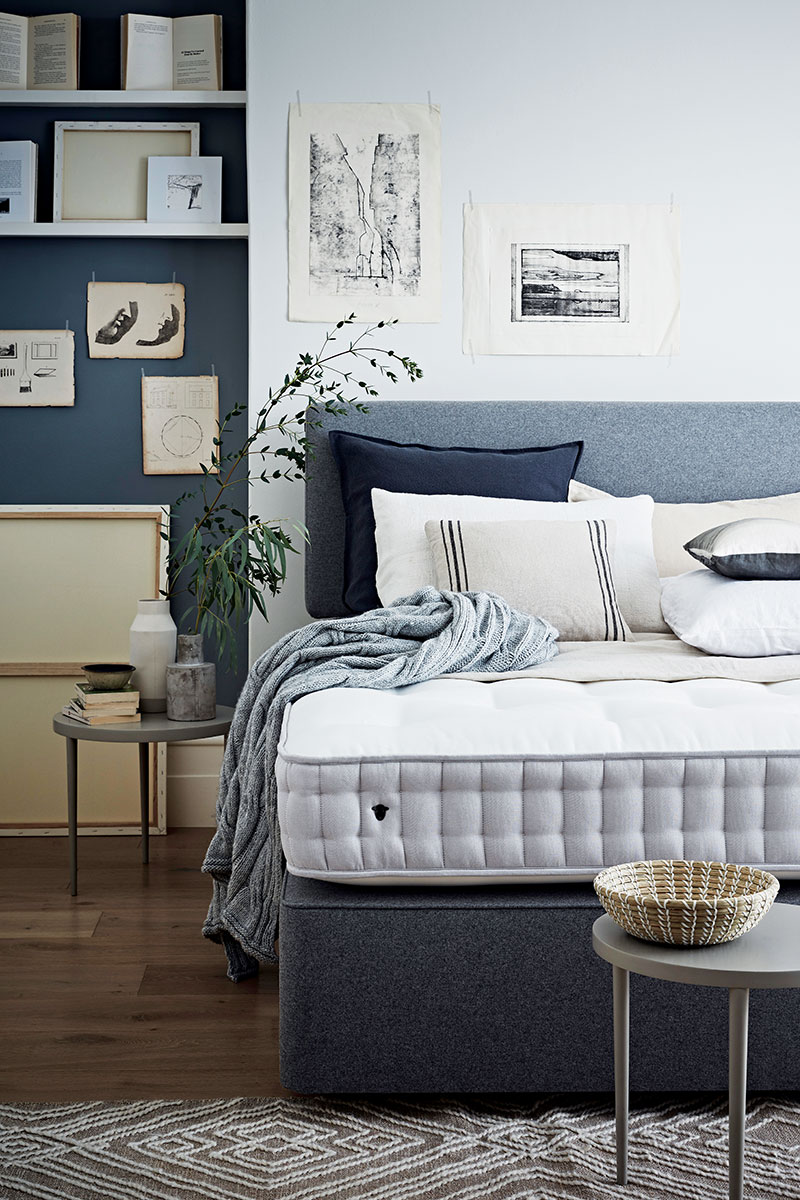 If you're looking to bring a bit of tech in your bedroom, know there are dozens of products available to make life easier. From amazing blue light lamps to alarm clocks for a balanced sleep wake cycle, check out my favourite mood-boosting gadgets here.
We've all probably been through the battle of the duvet. If you share a bed with a loved one, one probably gets too hot while the other too cold. Or they move too much… so there are few chances to get a restful night's sleep.
But don't worry because Stefanie has put together a bunch of simple tips on making nights more comfortable. Yes, even if you share a bed. Think mattresses that cater to different tension preferences, duvets with different warmths, and much more.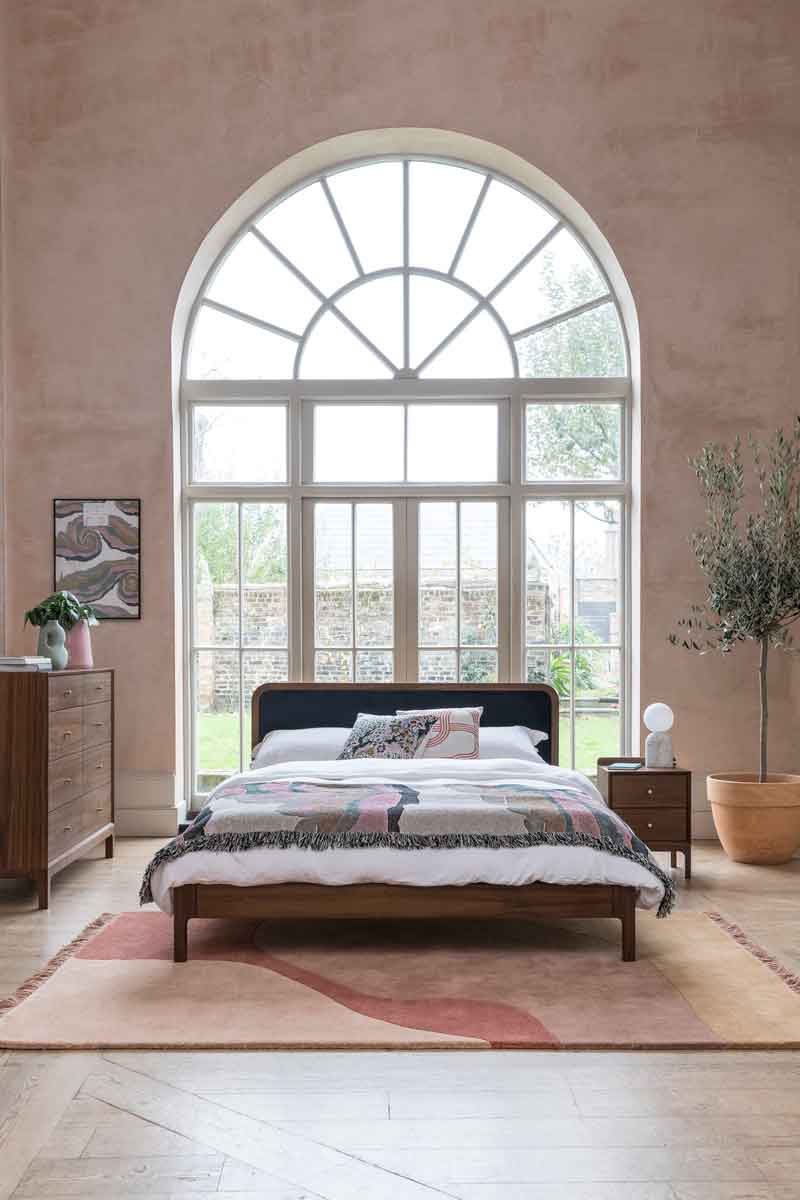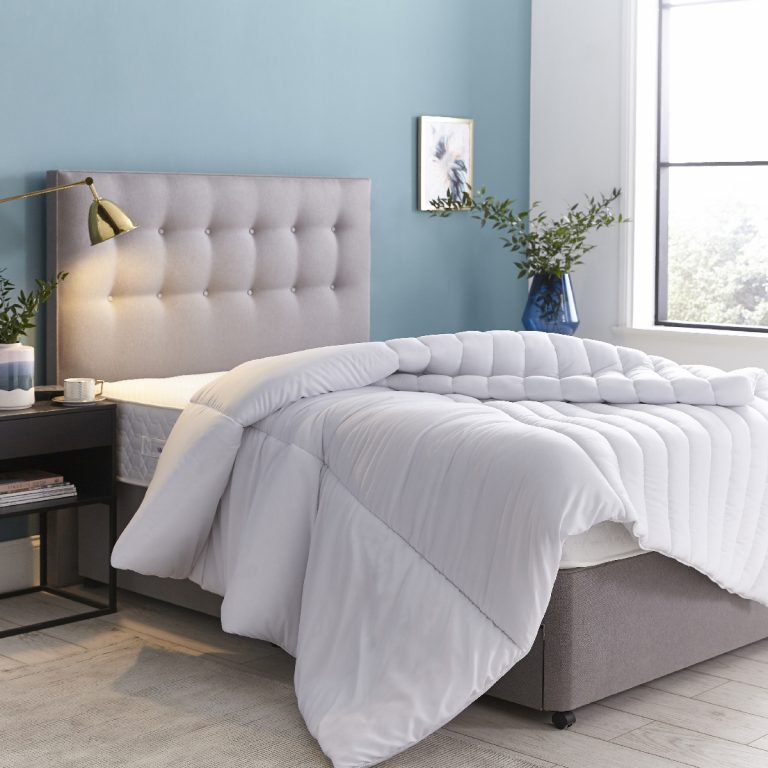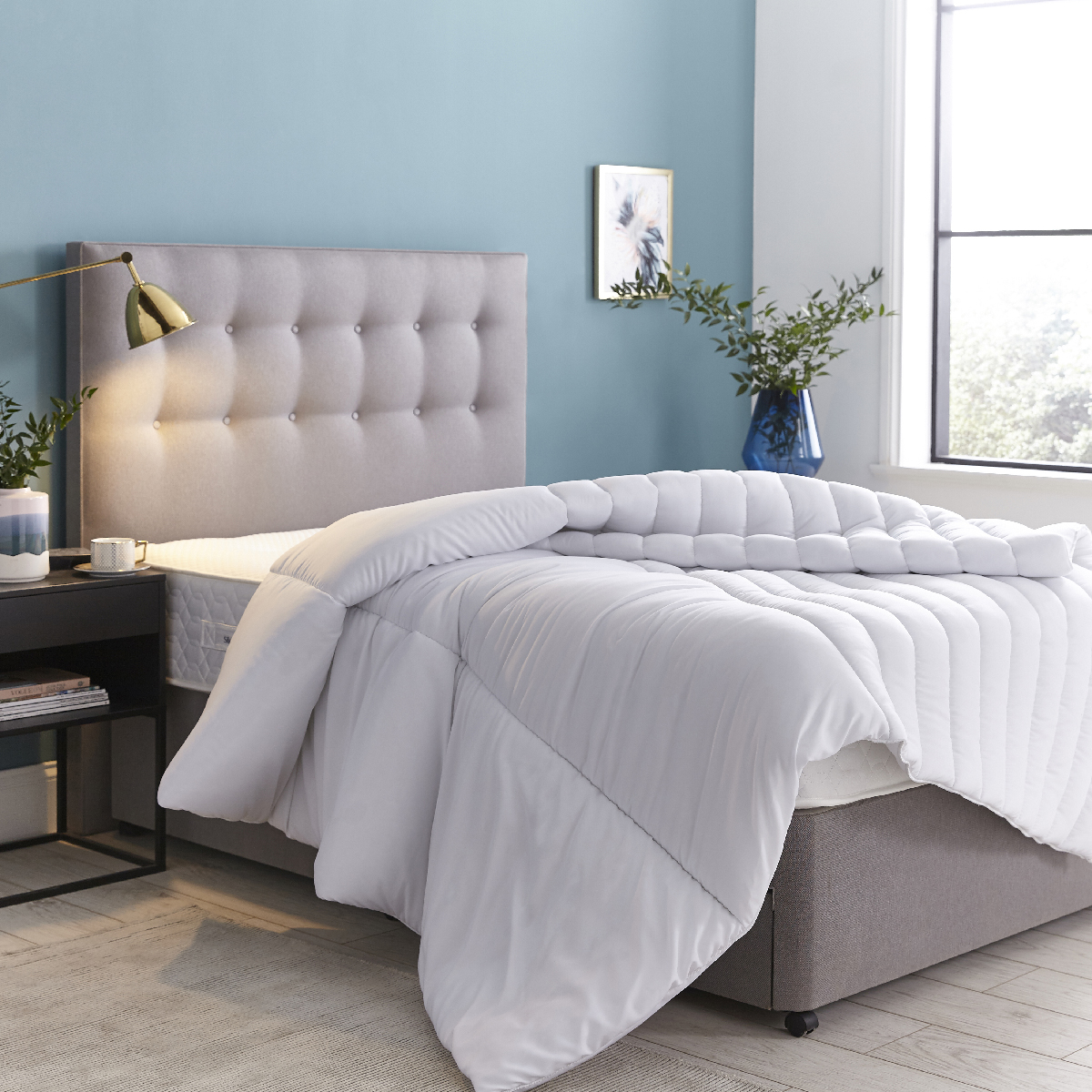 Shopping edit
From colourful bed linen and body clock lamps that help your circadian rhythm, to reed diffusers and quality sleep masks – enjoy our bedtime essentials to help you create a restful environment…
In conclusion, if you consider all these factors you are set to have a better night's sleep. So, make sure you invest in a good bed, mattress and pillow. And don't forget to follow the experts' sleep advice to ensure you wake up rested from now on. Sweet dreams!
Featured image: Merlot linen bedtime bundle, £263, Piglet in Bed.
While this article contains affiliate links, by which we earn a commission, we make sure to only pick products that we love.
About Post Author