Don't you just love freshly painted bedroom walls that totally change the aesthetic of your space or a new and improved dining area complete with a home bar? Well, if you are thinking about updating your space just in time for the holidays and entertaining at home, I've got you covered.
Be it through bedroom flooring, kitchen wall panelling or bold bathroom walls, there are a few things you need to keep in mind when renovating your rooms. So, scroll down for my top tips on venturing out on a new renovation project…
Think about the scale of your project
Before purchasing all your building materials and must-have items, you need to assess your space and consider whether you want to go for a full renovation or take it step by step, room by room. If you want to completely renovate a small kitchen, then read Lindsay's top tips to know what to expect, take a look at Stefanie's ideas for designing a bathroom, or try my easy ways on updating your bedroom. Keep in mind that the scale of your project will ultimately have an impact on your room renovation cost, as well as the duration of your project and the team you engage for help.
Once you've decided on which type of project you're after, it's time to gather ideas and inspiration from Pinterest, @kbbmagazine, and other renovations on social media to put together the look of your new space. You need to have a clear idea of what you want your scheme to feel and look like, so get your scissors, glue and swatches out and play around with different textures and finishes. Or why not go digital and create a collage with your favourite kitchen, bedroom and bathroom images and screenshots of your must-have products?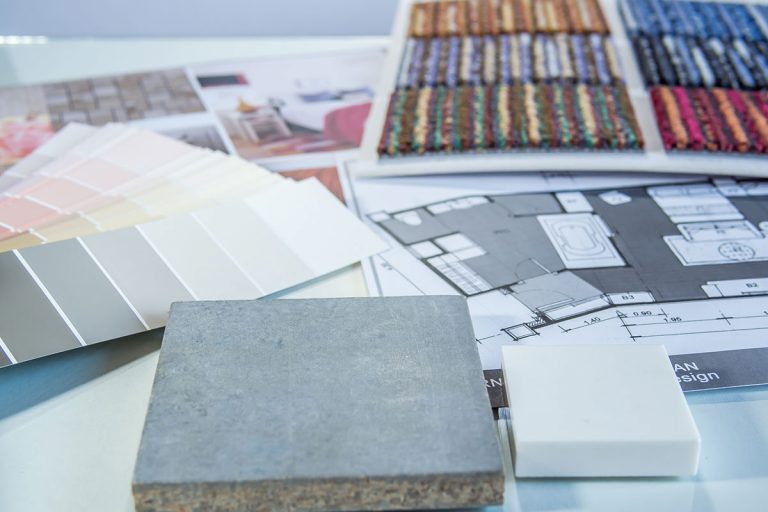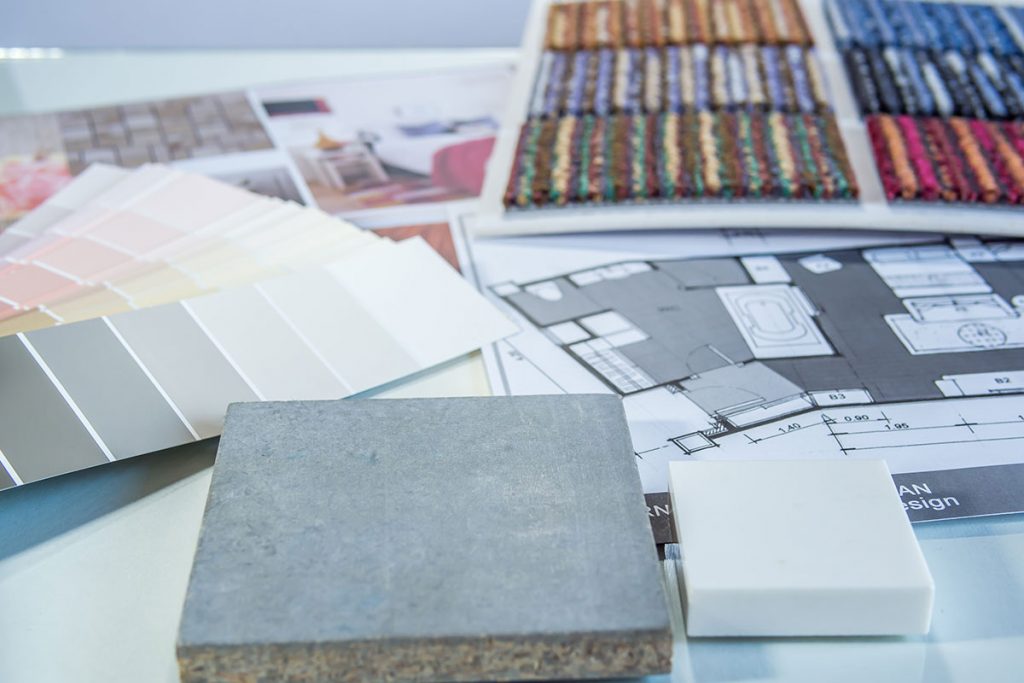 Don't want to leave your home, but still want to start renovating your rooms? Well, I don't blame you – nowadays, there are so many online decorating tools out there that you don't even have to get up from your sofa. And who doesn't love that? So, grab a cup of tea, put your feet up and check out these kitchen planning tools, as well as these virtual bathroom apps that will help you visualise your dream space.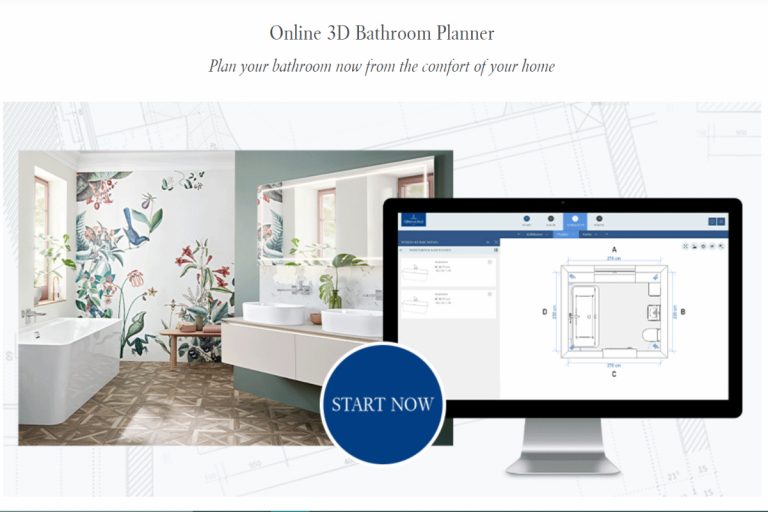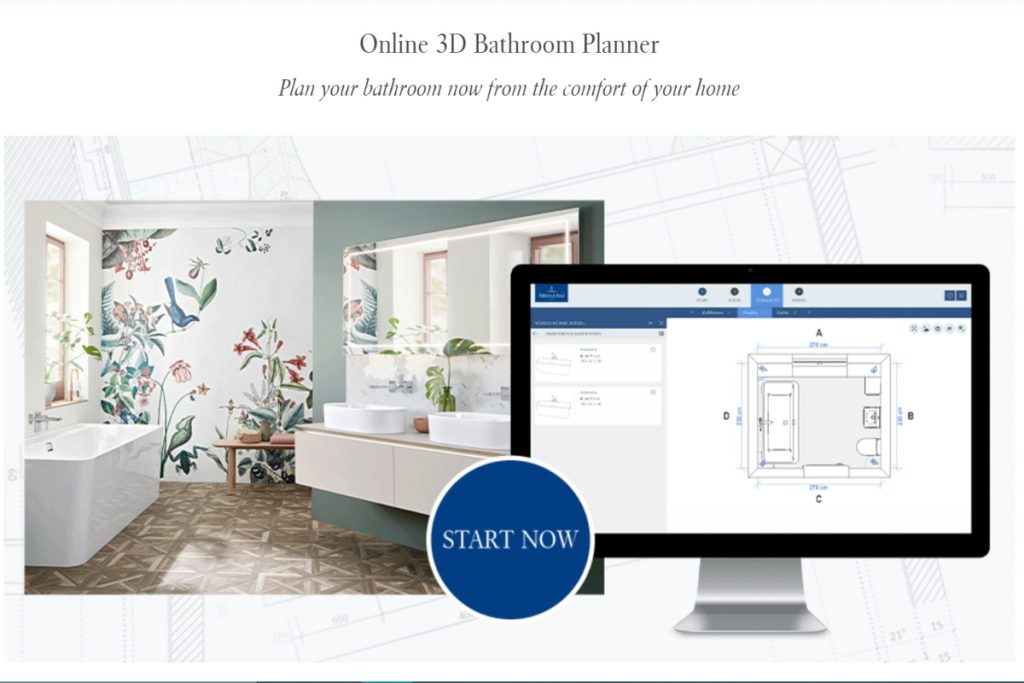 However, if you are up for a walk down your high street, then put on your shoes and pop by your local showrooms for a bit of inspiration and motivation. Expect a warm welcome, as well as an abundance of ideas for renovating your rooms, straight from design specialists. Don't forget to have a look at our Directory to find experts close to your.
Seek expert help or go the DIY route
Depending on the scale of your project, decide whether you need to engage an architect, builder or interior designer. A great way to find your dream team is to ask your friends and family for recommendations, especially if they've just finished their own renovation project. But if you are a skilled DIY enthusiast and your project doesn't necessarily require professional help like an extension or knock-through would, then roll up your sleeves and get to work.
If you are wondering how to renovate a room on a budget, a DIY project is right up your street. For example, you might be able to refresh your bedroom walls, lay a new splashback, or create a spa-like bathroom on your own or with a friend – so you'll have an extra pair of hands and a good laugh along the way too – all without breaking the bank.
After alerts were sent out by the NHS Covid-19 app to people in England and Wales to self-isolate after being in close contact with someone who had tested positive for the virus, kitchen, bedroom and bathroom businesses and suppliers have experienced staff shortages and delivery delays.
So, if you are just starting your renovation, keep in mind that builders may cancel your installation or products might arrive with a slight delay. But don't worry, there are plenty of things to take care of if your renovation has been pushed back because of the pingdemic, like reviewing your design decisions or focusing on a smaller project in the meantime.
Featured image: Ideas for renovating rooms. iStock/ asbe
About Post Author